Hello gentle readers, and welcome to the SwitchArcade Round-Up for November 20th, 2019. Today was really light on news and sales, but a handful of games hit today that we've got summaries for. On top of that, we've got a bunch of Mini-Views for you to check out. Enjoy this calm before the storm of the usual Thursday and Friday rush, friends. Let's enjoy in moderation!
News
New 'Pokemon' Spirits Join 'Super Smash Bros. Ultimate'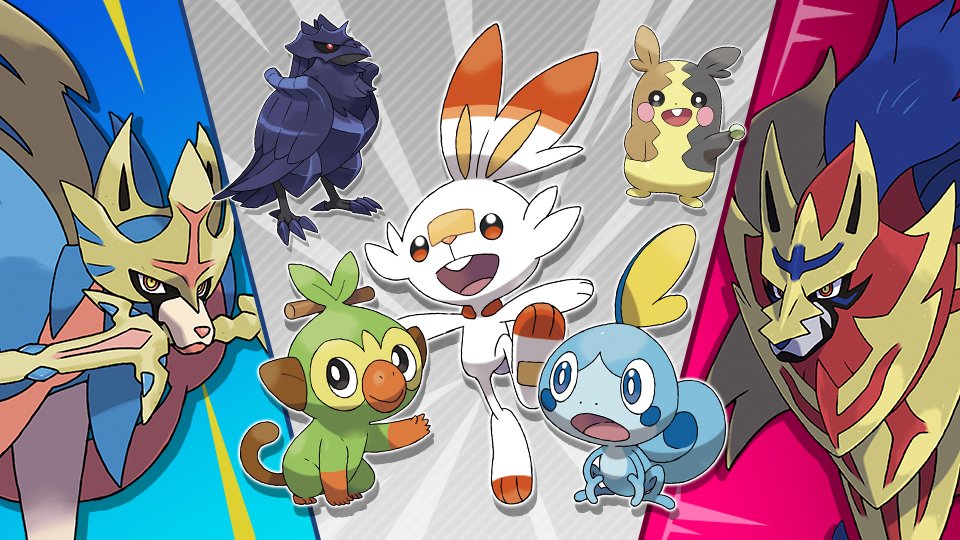 It's Wednesday, and that means that as usual we have the announcement of the next event for Super Smash Bros. Ultimate. This time, it's another Pokemon event! But this one adds some new spirits from the new Pokemon Sword and Pokemon Shield games, so that's something. Anyway, this new spirit board event will kick off on Friday as usual and run through the weekend. Do your best and try to nab those nifty new spirits!
Mini-Views
New Super Lucky's Tale ($39.99)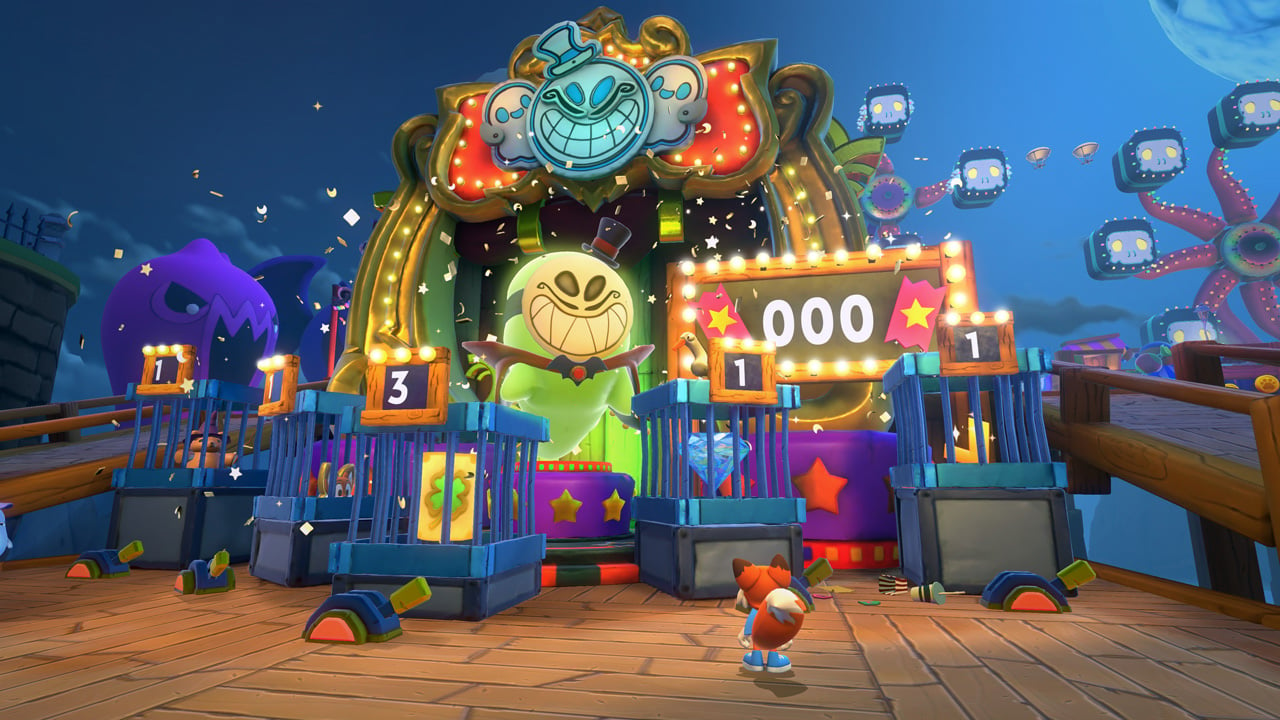 There have been a number of 3D platformers released this year, and a few of them are quite good in various ways. On the whole, however, I think New Super Lucky's Tale is my favorite. It's a well-designed adventure with fun levels and spot-on controls, and it holds up really well on the Switch from a performance standpoint. The main character is a little on the generic side, but apart from that this game really does check off all of the boxes in terms of what I look for in this sort of game. I wish it were a bit longer, but I wish every game I fall in love with is a bit longer so that's not really saying a lot. Good on you, Lucky. See you at the year-end awards.
SwitchArcade Score: 4.5/5
WRC 8 FIA World Championship Rally ($49.99)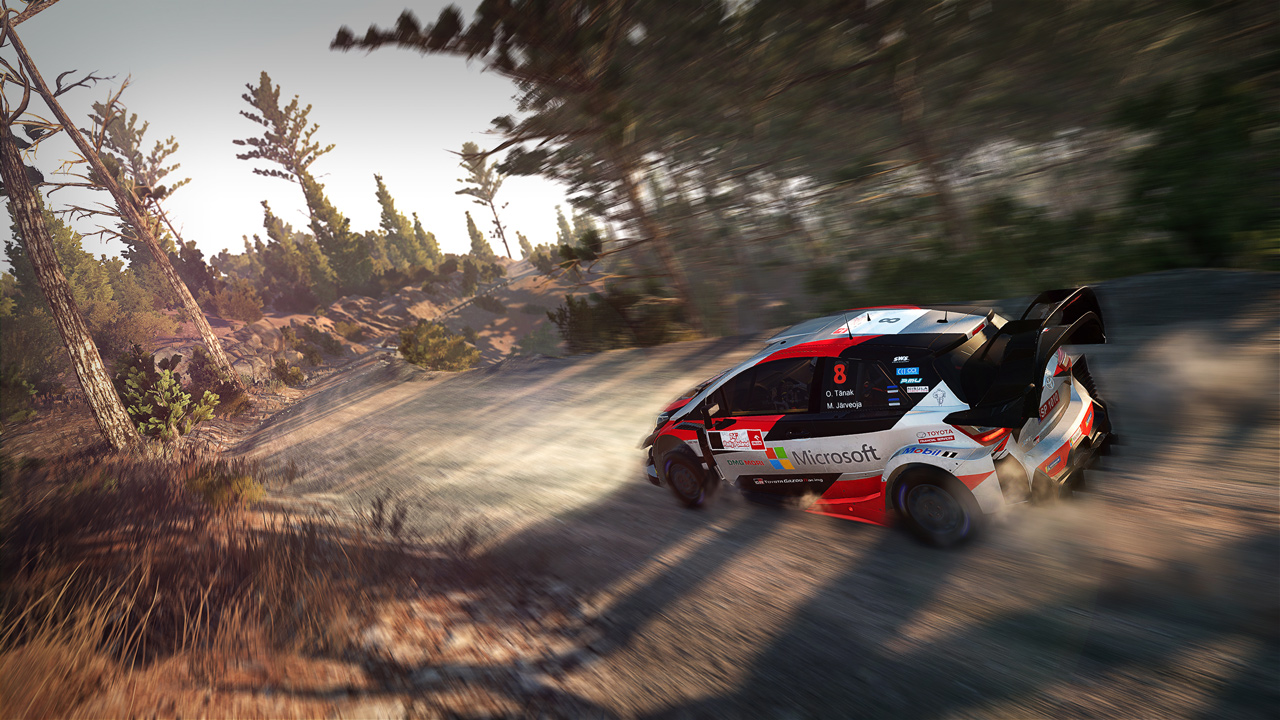 This is a tough one. On the one hand, this is a really solid rally racer. This developer has been hit or miss in the past, so it's nice to see this game come out so well. And while it certainly looks worse than the versions on more powerful hardware, the game is surprisingly fine on the Switch. Well, it's fine if you play it docked. It loses a lot of detail but it holds its framerate pretty firmly and plays well. Play it handheld, and it gets really messy, really fast. The resolution is variable, the framerate swings up and down, and it just feels like ten pounds of mud in a five-pound bag in general. Given the precision required to excel at this game, it's hard to cope with the constantly-shifting performance. If you're playing docked, however, this is a very well-made, deep, satisfying racing experience.
SwitchArcade Score: 3.5/5
Bloo Kid 2 ($4.99)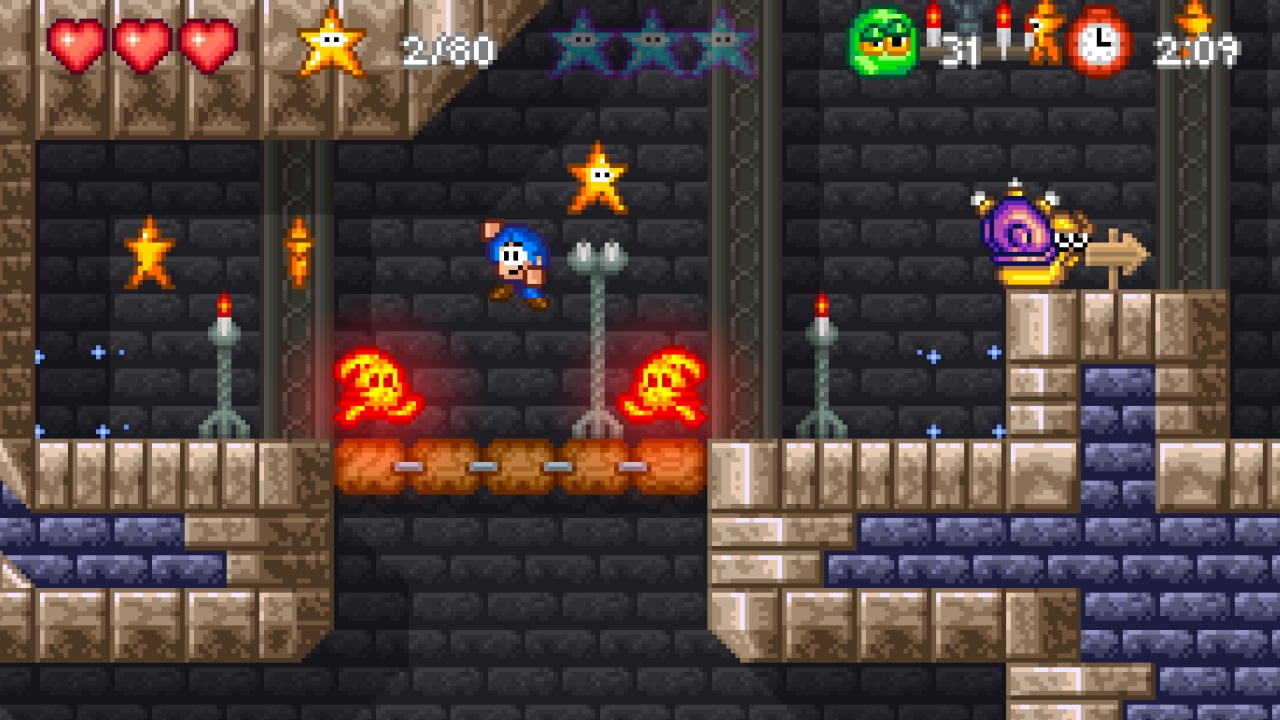 If you're looking for some good meat-and-potatoes 2D platforming, you won't be disappointed with Bloo Kid 2. This game has been around on other platforms for a long while now, and of course mobile gaming fans will certainly remember it from its debut on the platform. As a game that was extremely well-designed around touch controls, it doesn't benefit as strongly from physical buttons as some games making their way over tend to. That's not to say there's no benefit, mind you. Bloo Kid 2 is a little on the short and straightforward end of things for the genre, but plenty of extra targets on each stage will keep you replaying stages for a while. Just don't expect anything all that flashy or innovative, because that's not what this game is about.
SwitchArcade Score: 3.5/5
Zumba Burn It Up! ($39.99)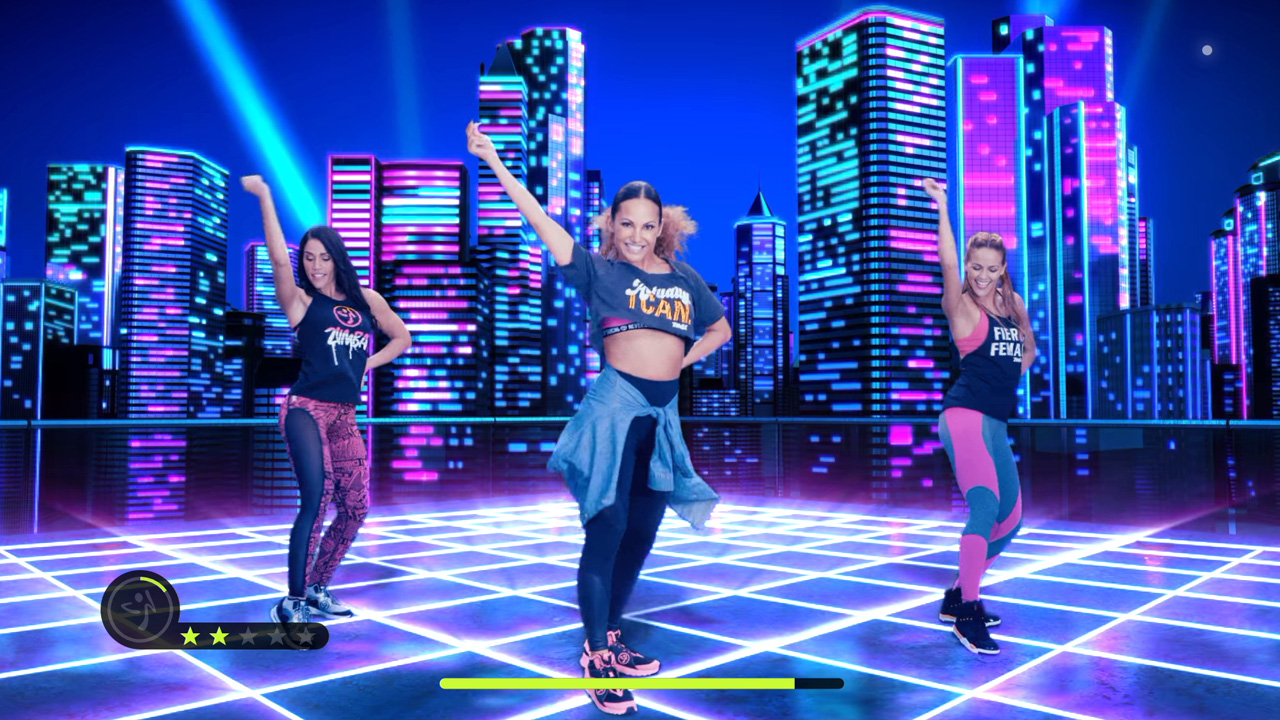 While the Switch isn't quite the place for motion controls and bizarre controllers that the Wii was, it has seen a fair bit of Wii-like fare in its life so far. That naturally includes fitness games, with Fit Boxing and recently Ring Fit Adventure helping gamers work up a sweat. Zumba Burn It Up! is the latest in the line of Zumba video games, allowing you to dance along to some tunes and burn off some calories. You need to use the Joy-Cons for this, so if you have a Switch Lite do keep that in mind. Anyway, you hold the Joy-Con and try to match the moves of the instructor on-screen. You don't have to be all that accurate, if my experience has taught me anything. There's a good selection of songs here and some extra modes, but I can't help but feel like I could get the same effect by dancing along to a video. Still, at this price it may be worth it for those who want a more typical fitness experience on their Switch.
SwitchArcade Score: 3/5
New Releases
Still There ($14.99)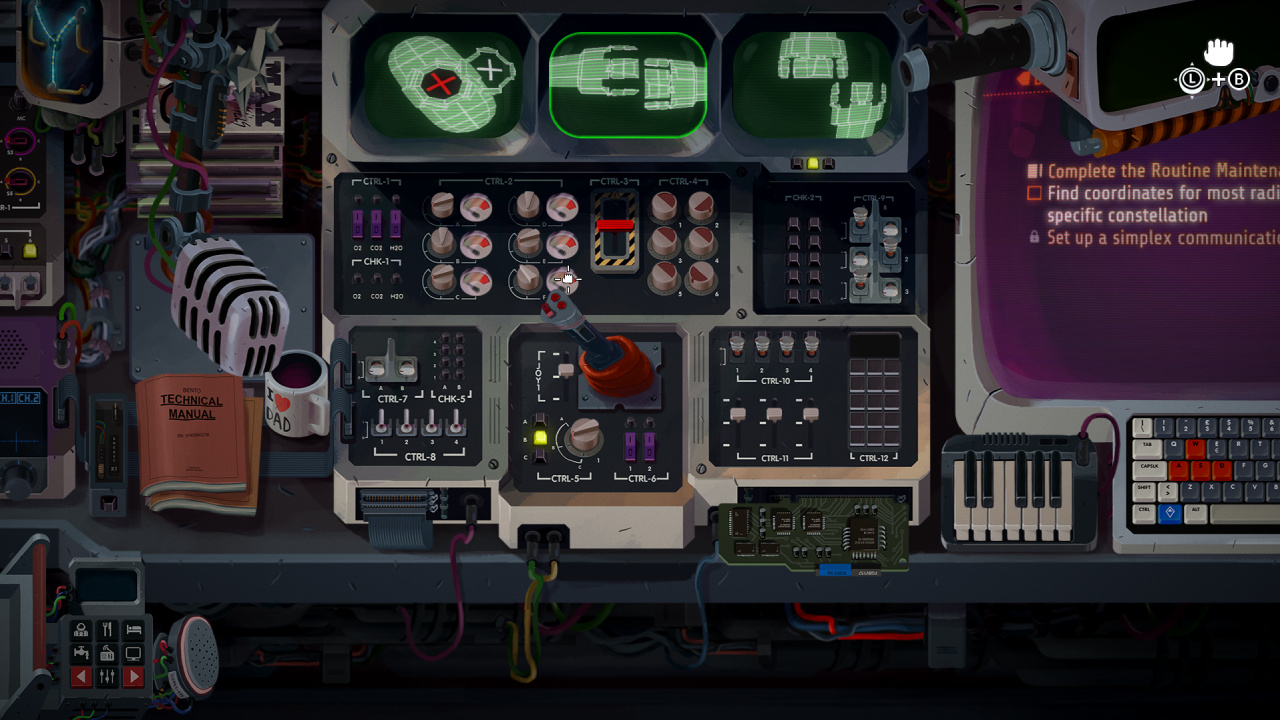 SwitchArcade Highlight!
In this lonely little emotional roller coaster, you play as a space lighthouse keeper named Karl who wakes up and does the same mundane job every day. His only company is an AI named Gorky, and his days are spent in that sort of loneliness we tend to imagine lighthouse keepers feel. One day, he gets an emergency radio transmission and it brings the drama. Hoo boy, does it bring the drama. Anyway, the gameplay mechanics are largely focused around doing Karl's very bland job of running the lighthouse, but it's paired with a rather satisfying if sad story that gets a little cloying at time but mostly sticks its landing. Pretty good on the whole.
Children of Morta ($21.99)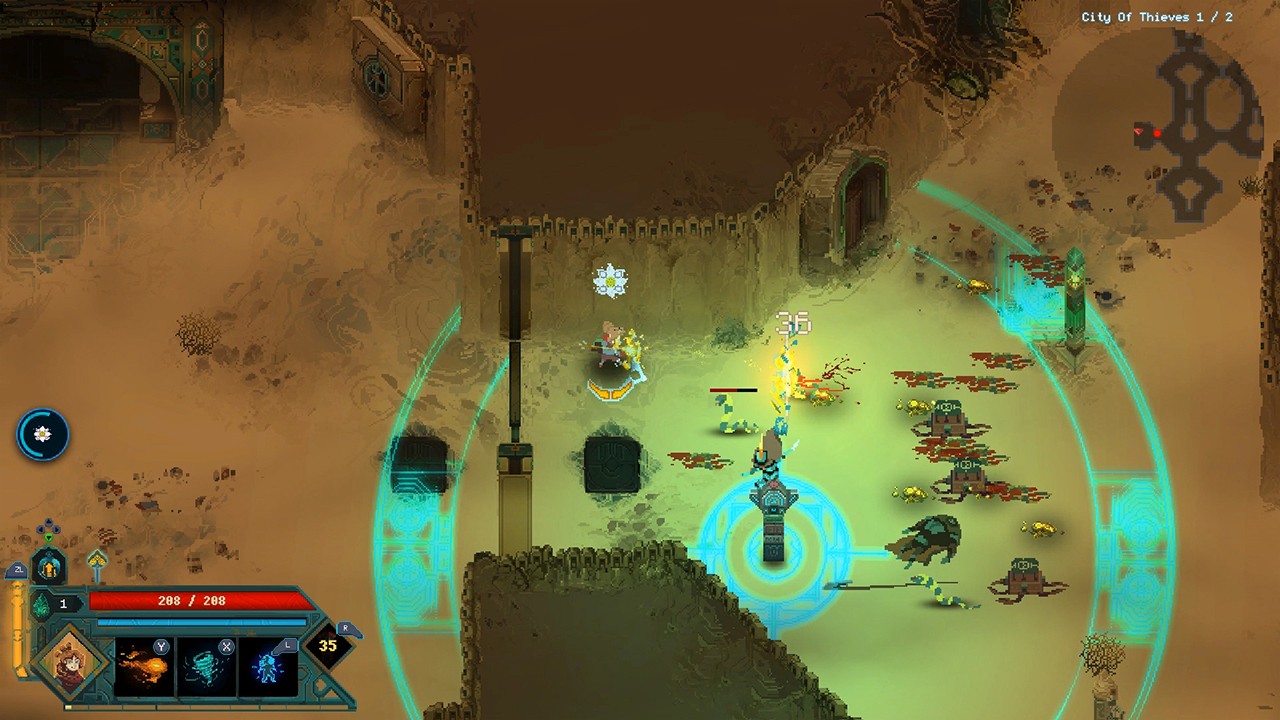 This is a decent but not amazing roguelite dungeon crawler that has a heavier story focus than you usually see in this sort of affair. The idea is that you're taking control of a family of heroes, with six different playable choices on offer. You can play with a second player in local co-op if you've got a friend handy, and that definitely makes for a more enjoyable experience. I'll have a review of this one in the next few days, but at this point my feeling sits firmly in the zone of "it's alright".
True Fear: Forsaken Souls – Part 2 ($9.99)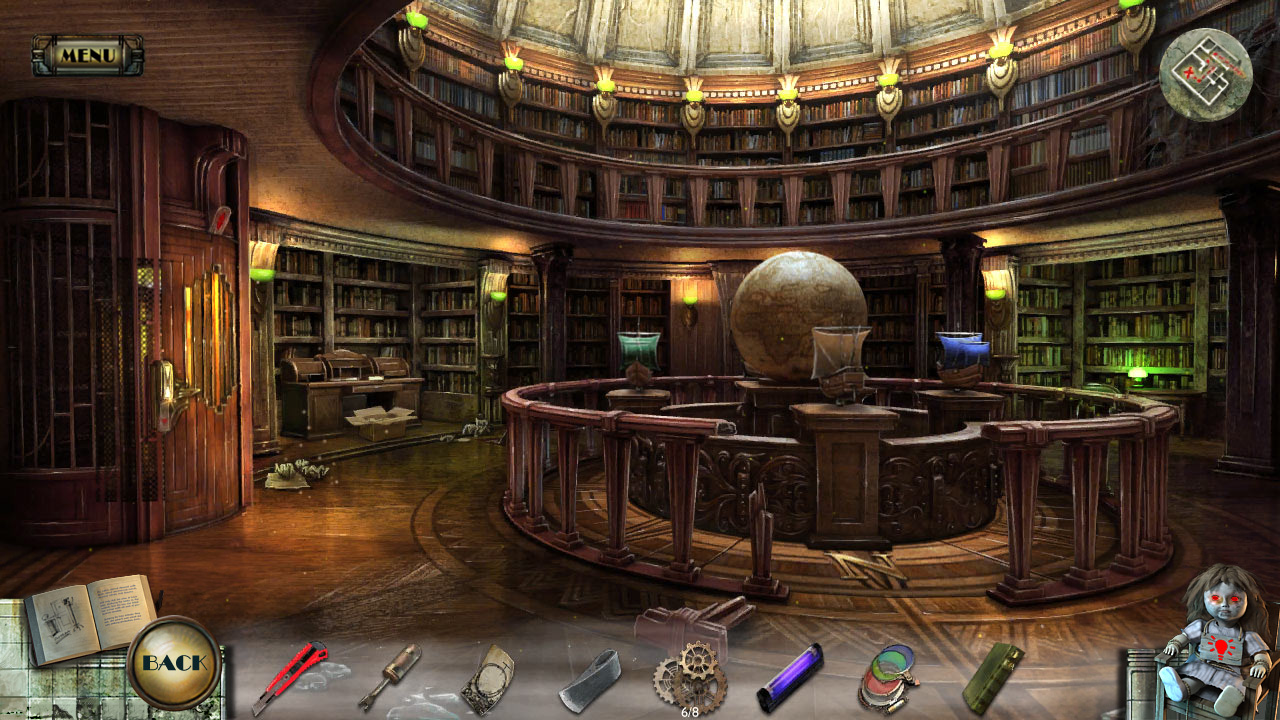 This is the second part in the series of horror-themed room escape games that I believe originated on mobile. Interestingly, it allows you to skip the hidden object scenes if you just want to tuck into the story. Seems to be generally well-liked by players, and the price is exactly the same here as it is on Steam, so that's nice. There's even a free demo so you can check and see how well you like it before you buy it. This is definitely not my cup of tea, but it may very well be yours, so do check out the demo at the very least to see if it's up your alley.
The Unicorn Princess ($39.99)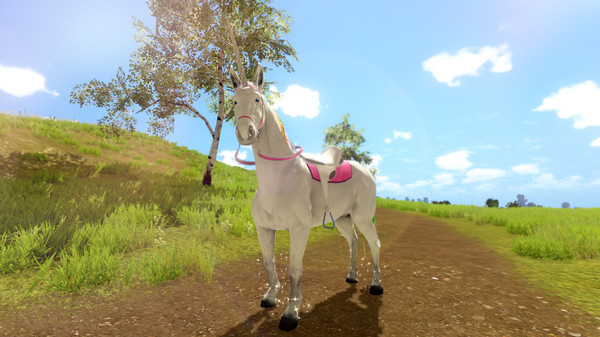 This is another one of those fairly standard horse-riding games for kids, except in this one you can ride a unicorn and when you do you turn into a pretty princess. There are two worlds with fifteen missions to tackle between them, a medium-sized open world to ride around in on one of six different horses, and some customization options so that you can make your character and horse look the way you like. Somehow, I suspect this version of the game is going to be of lesser technical quality than the others, and it's double the price on Switch than it is on Steam. But if you have to ride a unicorn, I'm not seeing a ton of other options here.
Bouncy Bob 2 ($5.00)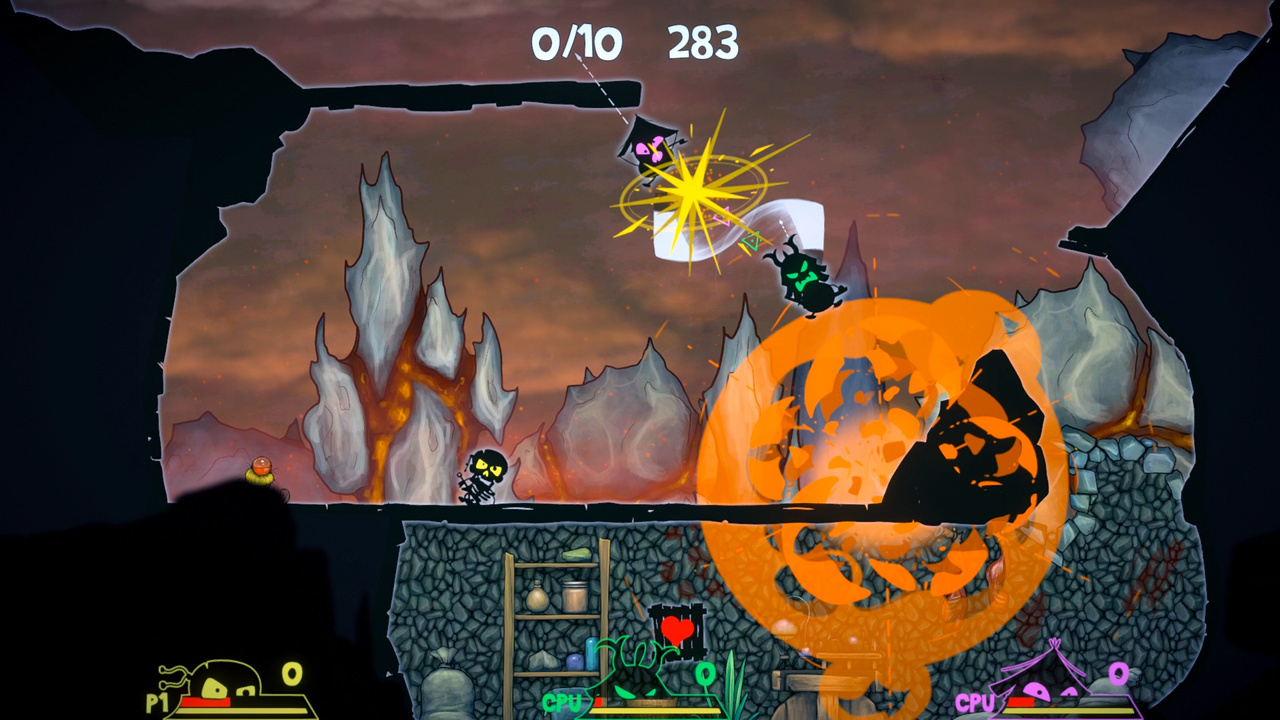 The original Bouncy Bob is a mediocre (at best) game that would have forever sat at the bottom of the pint that is the eShop were it not for the fact that it was the first game that had the idea to discount itself down to a few pennies. So instead of being forgotten, it is instead by sheer unit numbers one of the best-selling eShop games of all-time. So yes, you bet there's a sequel. More Bouncy Bob! In case you didn't enough from the first one. It's another party-ish affair for up to four players locally, and it will be probably be on sale for five cents in a month or two.
Sales
I held off as long as I could, hoping that something would show up before I had to submit this article. Alas, nothing did, so we've got a new sales list with just a single game on it. So, yeah. I hope you like fire-fighting? Okay, we all know the score here. Black Friday is really near, and I doubt we'll see many sales popping up between now and then. Then there will be an avalanche that will crunch my poor typing fingers into dust. Mind the outbox, as the Terry Bogard sale on select NEOGEO titles is coming to an end.
New Games on Sale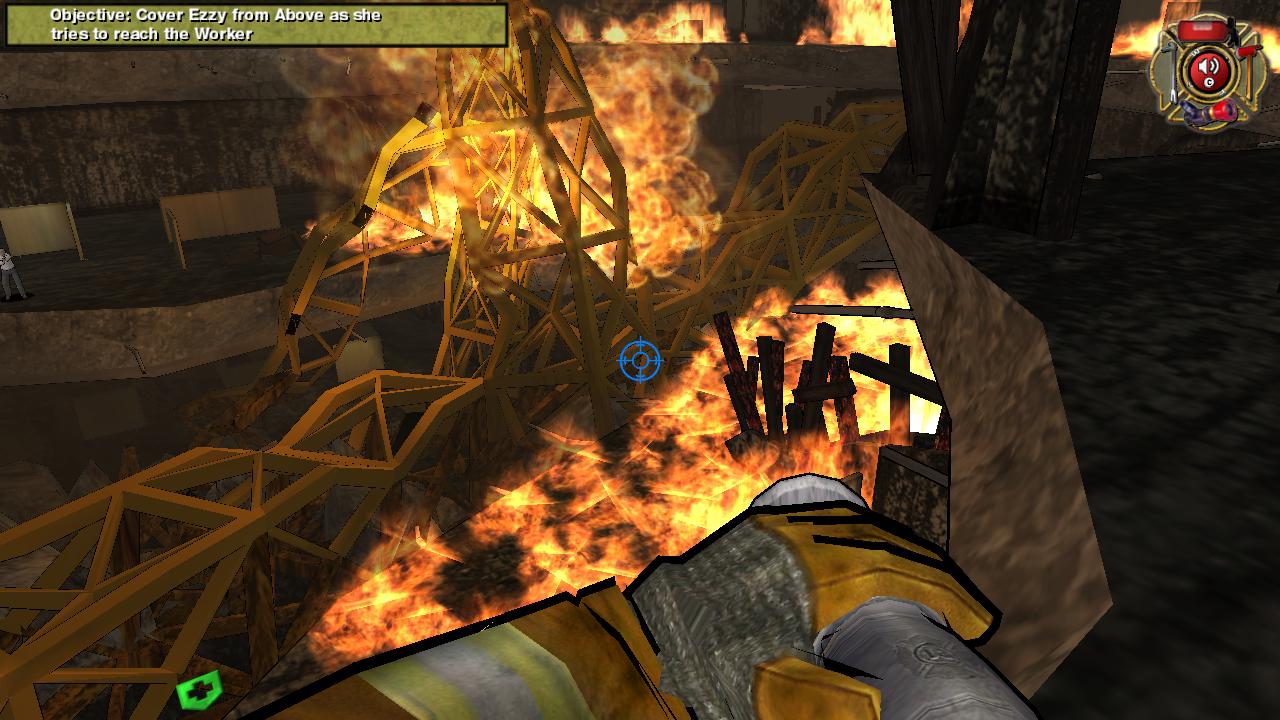 Real Heroes: Firefighter ($4.99 from $14.99 until 12/9)
Sales Ending Tomorrow, Thursday, November 21st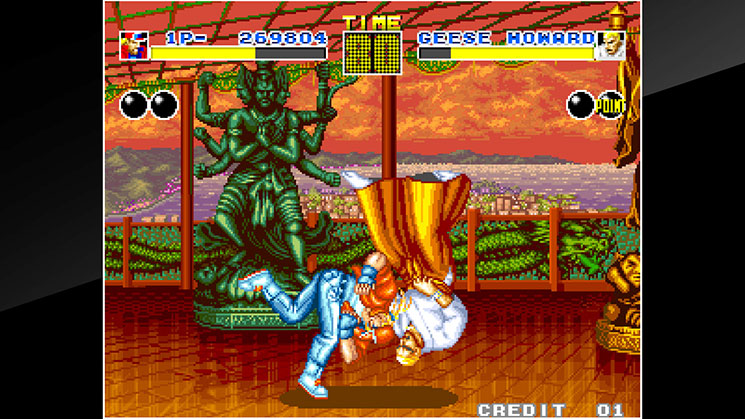 ACA NEOGEO Fatal Fury ($3.99 from $7.99 until 11/21)
ACA NEOGEO Fatal Fury Special ($3.99 from $7.99 until 11/21)
ACA NEOGEO Garou: Mark of the Wolves ($3.99 from $7.99 until 11/21)
ACA NEOGEO The King of Fighters '95 ($3.99 from $7.99 until 11/21)
ACA NEOGEO The King of Fighters '97 ($3.99 from $7.99 until 11/21)
ACA NEOGEO The King of Fighters 2000 ($3.99 from $7.99 until 11/21)
Air Hockey ($1.99 from $9.99 until 11/21)
Akash: Path of the Five ($26.99 from $29.99 until 11/21)
Animal Hunter Z ($4.99 from $9.99 until 11/21)
Ascendance ($1.79 from $5.99 until 11/21)
Battle & Crash ($2.49 from $4.99 until 11/21)
Bingo ($2.49 from $4.99 until 11/21)
Boxing Champs ($1.90 from $9.50 until 11/21)
CastleStorm ($5.99 from $14.99 until 11/21)
Caterpillar Royale ($2.49 from $4.99 until 11/21)
Collide-a-Ball 2 ($2.49 from $4.99 until 11/21)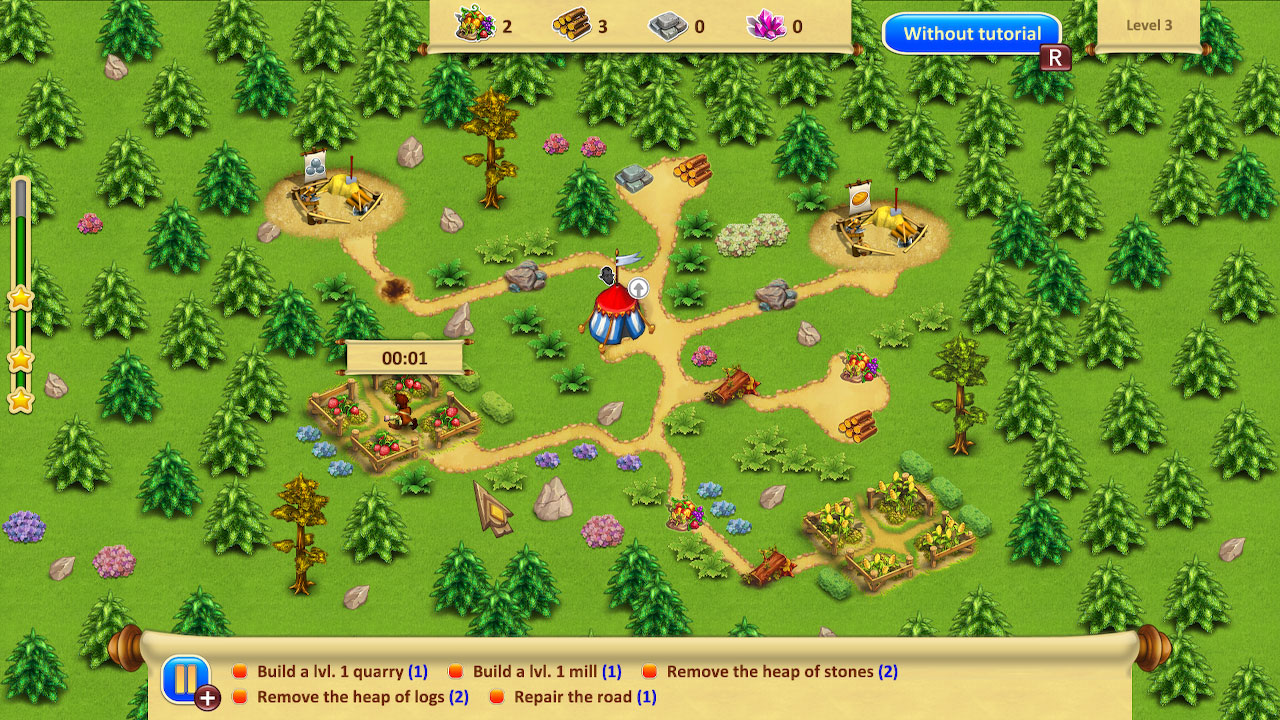 Gnomes Garden 2 ($2.99 from $4.99 until 11/21)
Gurgamoth ($2.49 from $9.99 until 11/21)
Human Fall Flat ($7.49 from $14.99 until 11/21)
Miles & Kilo ($1.59 from $7.99 until 11/21)
Monkey Wall ($3.99 from $4.99 until 11/21)
Monster Energy Supercross ($23.99 from $59.99 until 11/21)
MotoGP18 ($11.99 from $39.99 until 11/21)
Perils of Baking ($3.99 from $4.99 until 11/21)
Perseverance ($3.74 from $4.99 until 11/21)
Ping Pong Trick Shot Evolution ($2.49 from $4.99 until 11/21)
Pode ($12.49 from $24.99 until 11/21)
Pool ($1.99 from $9.99 until 11/21)
Robothorium ($1.49 from $14.99 until 11/21)
Rock 'N Racing Off Road DX ($3.99 from $9.99 until 11/21)
Rotating Brave ($3.99 from $4.99 until 11/21)
SoccerDie: Cosmic Cup ($5.24 from $6.99 until 11/21)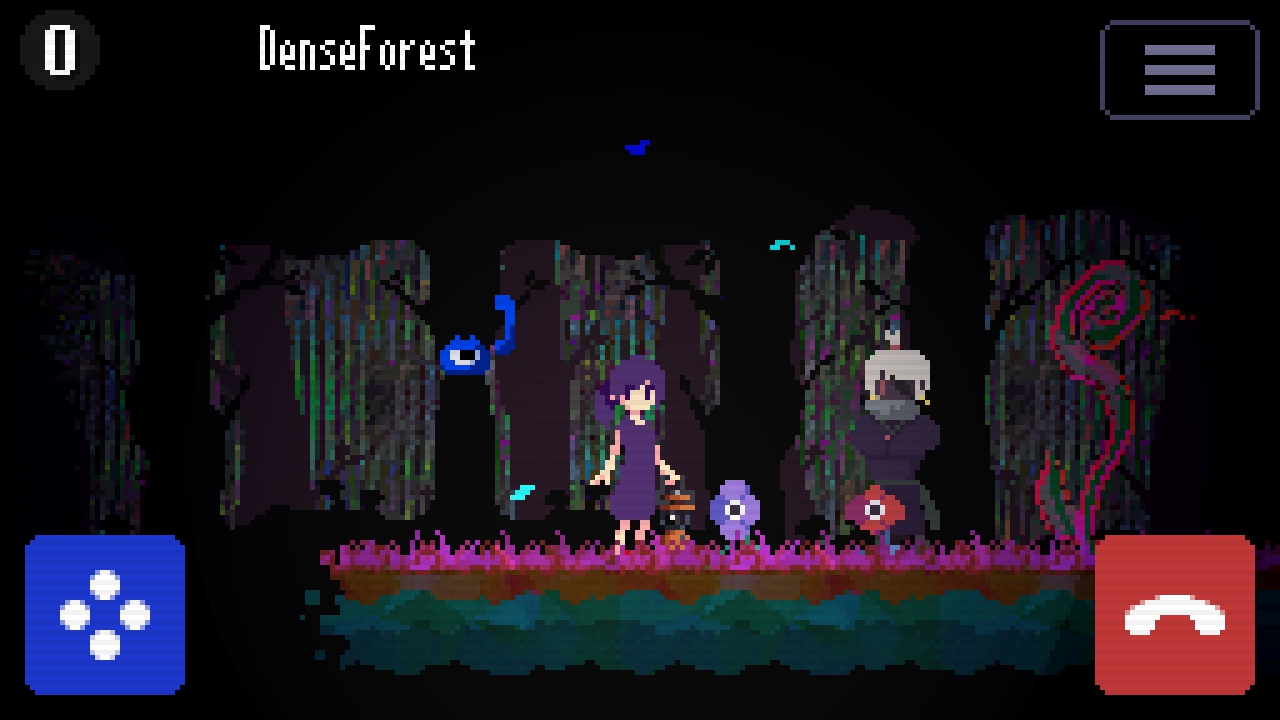 Strange Telephone ($8.99 from $9.99 until 11/21)
Stunt Kite Party ($6.69 from $9.99 until 11/21)
Super Daryl Deluxe ($4.99 from $19.99 until 11/21)
Super Ping Pong Trick Shot ($2.49 from $4.99 until 11/21)
Toast Time: Smash Up! ($2.49 from $9.99 until 11/21)
Touhou Kobuto V: Burst Battle ($9.99 from $19.99 until 11/21)
That's it for today, friends. Not our biggest effort, to be sure, but hopefully enough to keep you entertained. We'll have a whole lot to look at tomorrow, so be sure to swing back around and see the summaries of all of the new releases. Have a great Wednesday, and as always, thanks for reading!