Hello gentle readers, and welcome to the SwitchArcade Round-Up for November 18th, 2019. In today's article we've got another huge batch of Mini-Views for you to check out, covering a wide assortment of titles both major and minor. We've also got summaries of today's new releases, along with the stragglers that appeared after the Friday article was submitted. New sales? Yes, we have those too. And one special bit of news to tie it all up with a bow! Let's attack aggressively!
News
'Blaster Master Zero 2' Gets New Character DLC on November 29th
Compared to the first game, Blaster Master Zero 2 has seen very little in the way of post-launch add-ons. Well, the first piece is set to arrive on November 29th alongside the PC release of the game. Copen, the hero of the latest Inti Creates title Luminous Avenger iX, will be available as a new playable character for $1.99. He seems to be well-adapted to the game, offering a unique style of play that reflects his characteristic moves from Luminous Avenger. If you're looking for another reason to play through this game, this is as good as any.
Mini-Views
Layton's Mystery Journey: Katrielle and the Millionaires' Conspiracy: Deluxe Edition ($39.99)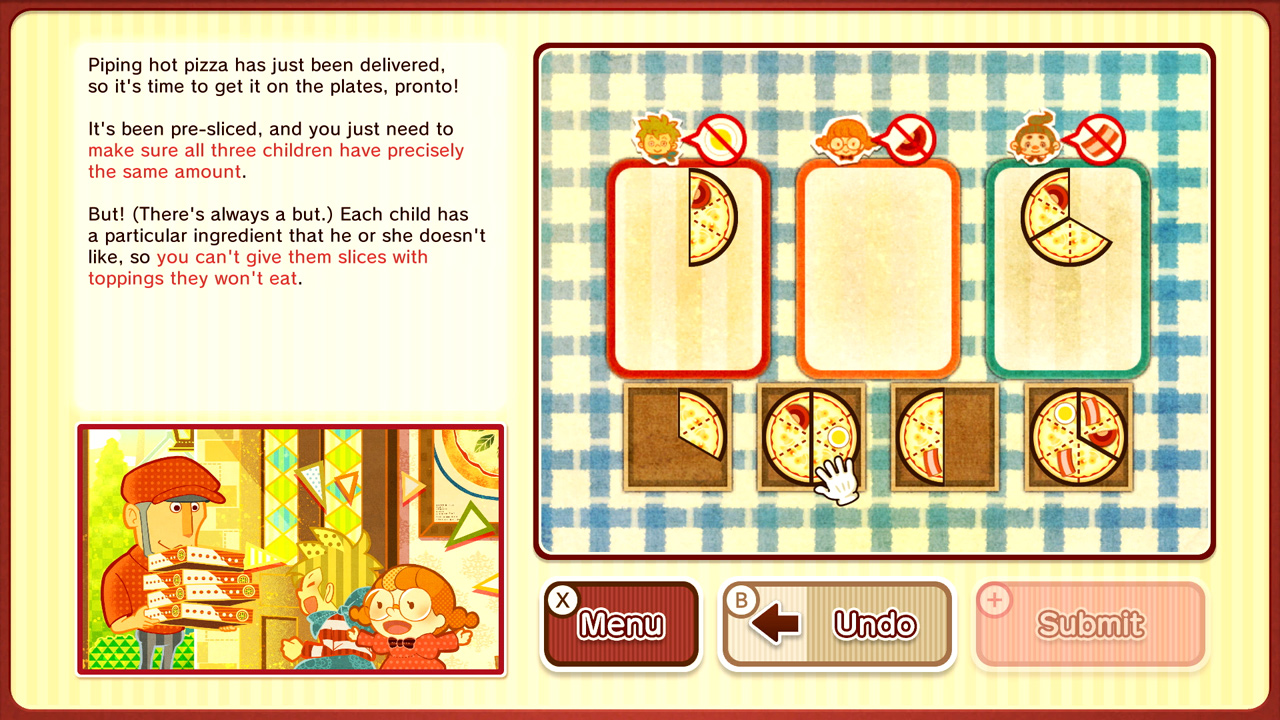 One interesting thing about covering Switch after doing so many years of mobile reviews is that I sometimes get a second crack at a game I've already reviewed. It's interesting to see how my feelings have changed over time. I was really hot on this game when it first hit iOS, but in going through it again, I'm less thrilled. It's still incredibly polished in a way that Level 5 seems to be so skilled at, and I rather like the characters. The puzzles are alright but not as good as those in many of the previous games, and the plot is the usual fun nonsense that is somewhat hurt by the fact that we may or may not see a sequel that resolves things. Nevertheless, a lot of what makes the other Layton games work is present here, and this is if nothing else a rather definitive take on this particular installment.
SwitchArcade Score: 4/5
Sparklite ($24.99)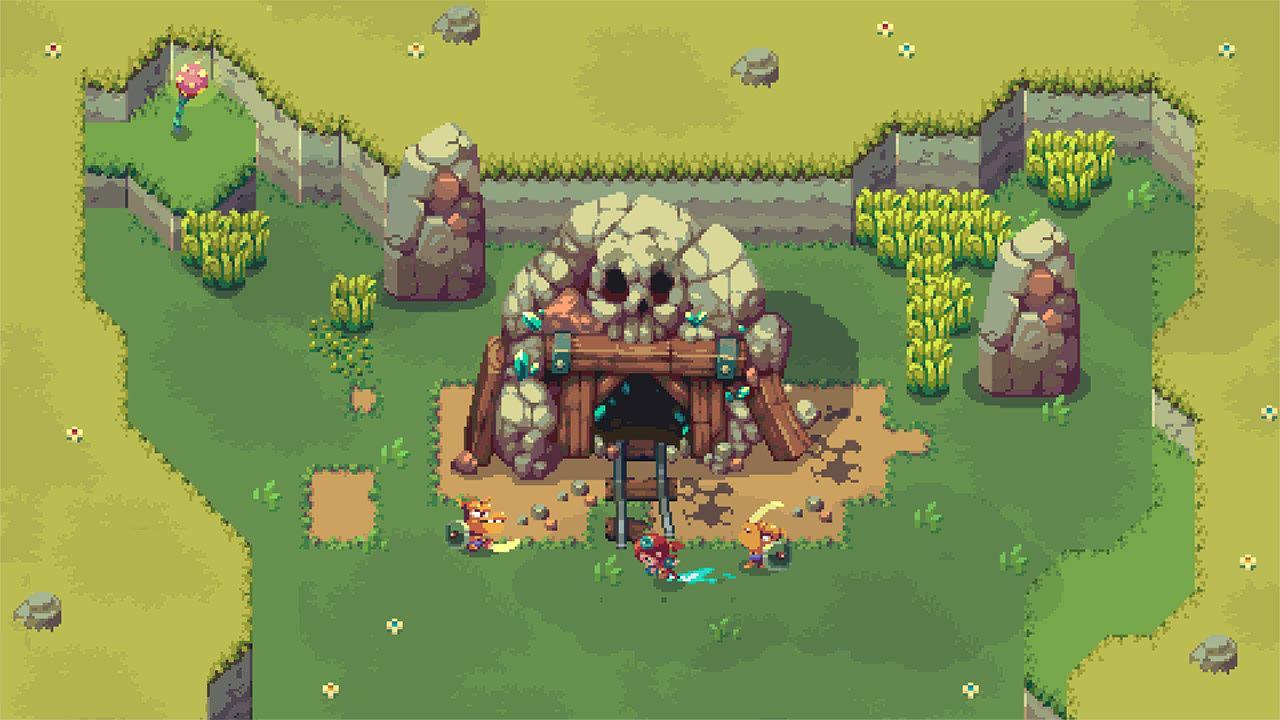 I think if I had rushed this review, I might have come out with a higher score for it in the end. Sparklite makes a marvelous first impression, and it's mostly a fair one. This is one of the better takes on the whole idea of mashing The Legend of Zelda with a roguelite, and it's quite a bit of fun all around. The core loop of playing, gathering sparklite, upgrading your character or base, then heading back in is a very compelling one. In the end, I cooled on it just a bit because it started to feel a little more repetitive than I'd ideally like from a game like this. It's a really strong attempt at a very tough concept though, and I could easily see people bouncing the other way on it and falling completely in love.
SwitchArcade Score: 3.5/5
Spirit Hunter: NG ($49.99)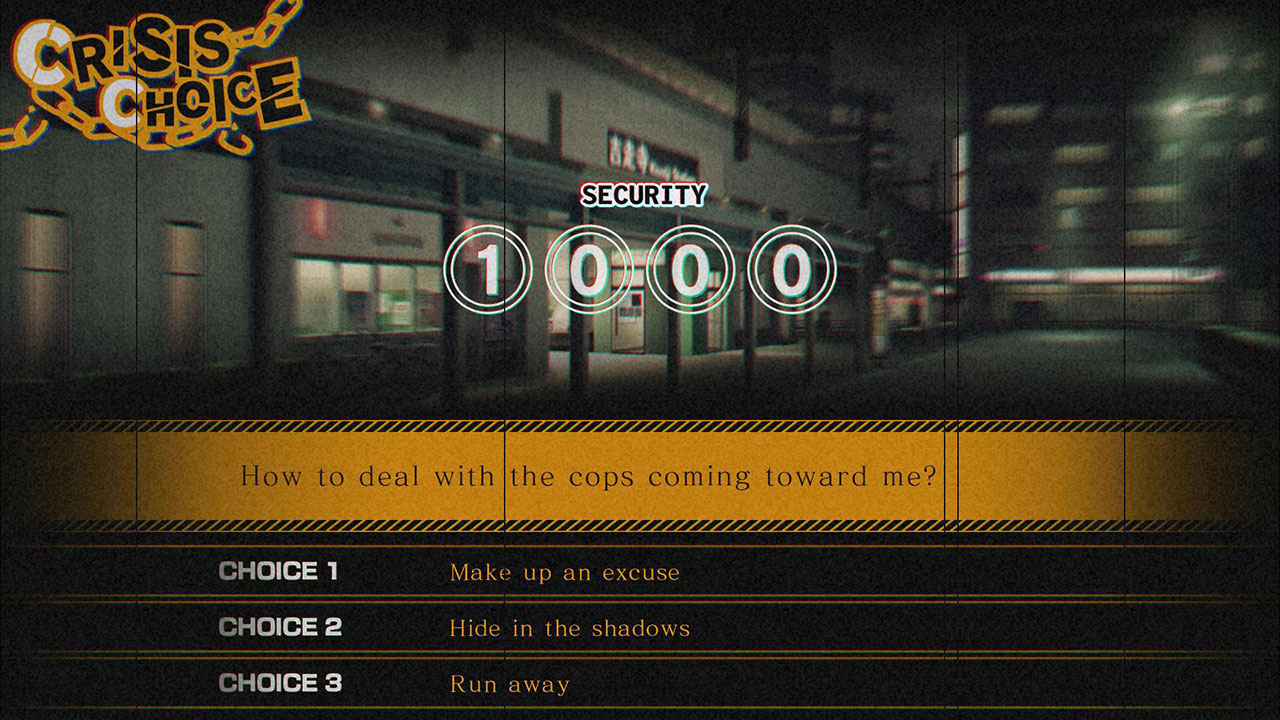 If you like a good ghost story, you'll enjoy Spirit Hunter: NG. This is a cross between a visual novel and adventure game where your main goal is to find your missing sister. You'll take on a number of cases where you have to deal with raging spirits, and there's a good way and a bad way to do that. If you sufficiently prepare and learn about the ghost's grudge, you can dispel it and get a better outcome. If not… well, bad things are going to happen. Very, very bad things. Spirit Hunter: NG isn't for the squeamish, but I found it to be a rather tense and intriguing game that actually delivers on its horror elements.
SwitchArcade Score: 4/5
Holedown ($9.99)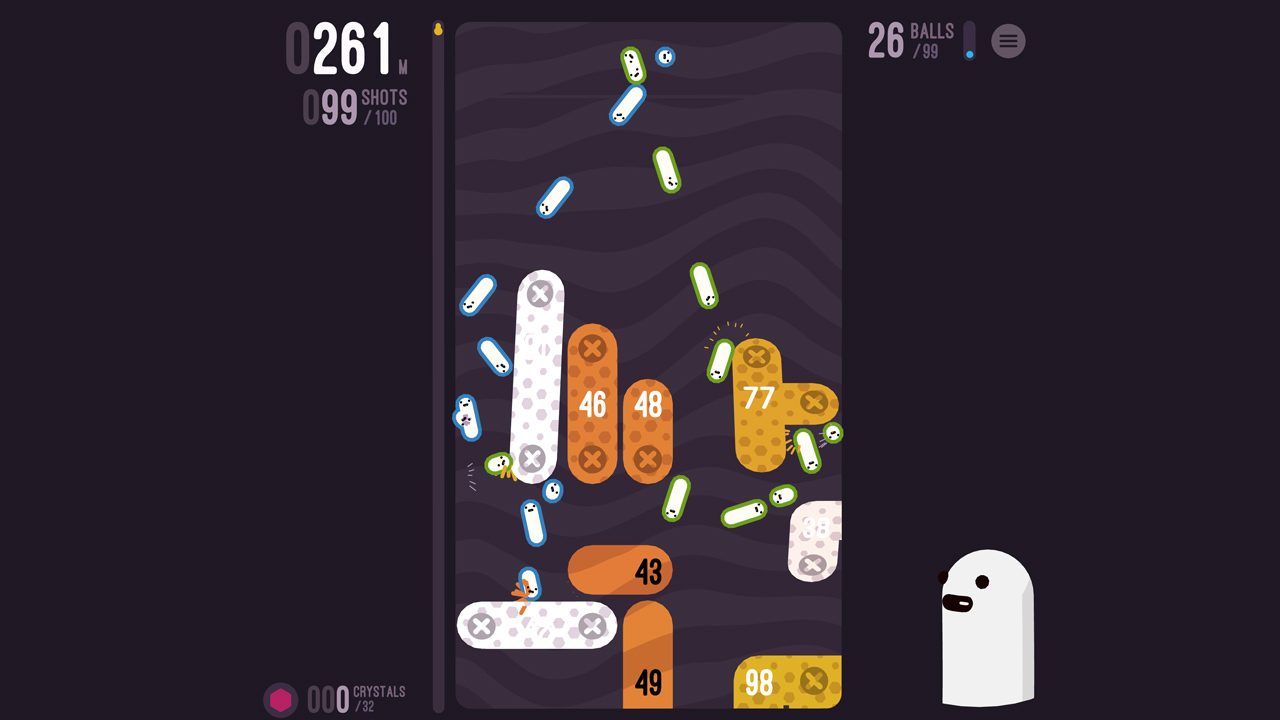 Well, what can I say? It's Holedown. Launch a stream of balls in your desired direction, strategically take out blocks, and try to reach the core of each stage. Gather up some gems and use them to upgrade various abilities and parameters of your character. Head back into a level and try to get a little farther. It works as well here as it did in its mobile form, borrowing plenty from BBtan and adding just enough quirks and polish to keep from being a total clone. Personally, I'd rather play something like this on a mobile device, but if that's not an option for whatever reason, this certainly isn't a bad port.
SwitchArcade Score: 3/5
Woven ($19.99)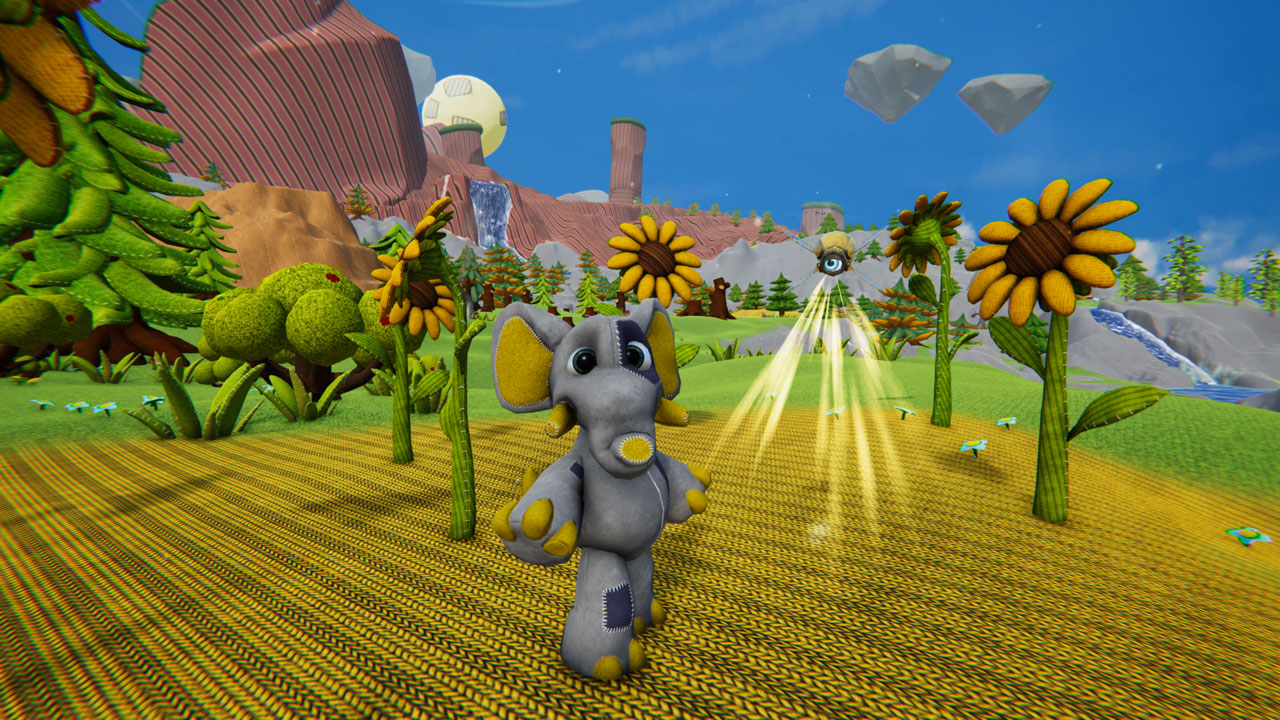 At its core, I think Woven is an okay game. You play as a shape-shifting stuffed animal named Stuffy who teams up with a little flying robot named Glitch. The visual design is really neat, presenting a world of fabrics and textiles that gives way to colder, metallic environments as you progress. I found the pace to be a bit too slow for my liking, and while the voice acting isn't badly-done by any means, it's clearly aimed at kids. The narrator talks slowly and carefully enunciates every word just so, and you can't skip it. That said, I'm not going to knock the game for not being aimed at my demographic. What I will knock it for is its extremely poor performance on the Switch. Resolution and framerate are both quite poor in this version, and that really hurts the overall experience.
SwitchArcade Score: 2.5/5
Ghost Parade ($39.99)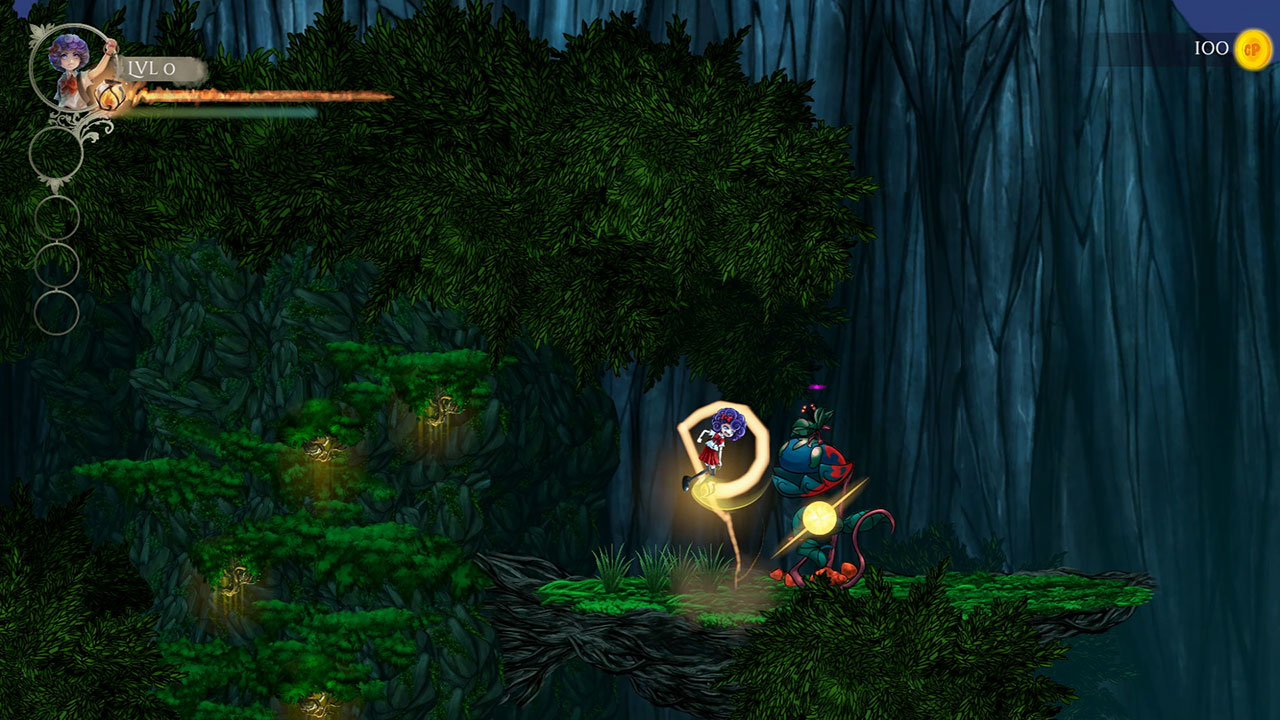 This is, unfortunately, a good example of death by a thousand cuts. I love the basic premise here, which takes a familiar Metroidvania-style concept, infuses it with Indonesian folklore, and adds in a few interesting gameplay systems. I don't love the floaty feeling of the controls, the merciless collision detection, and the overall pacing of the game. For every step forward it takes with its intriguing exploration of less-traveled fantasy roads, it takes four half-steps back by being so aggravatingly rough all-around. It's almost worth dealing with the clunkiness to get at the good bits, but not quite.
SwitchArcade Score: 2.5/5
New Releases
Bloo Kid 2 ($4.99)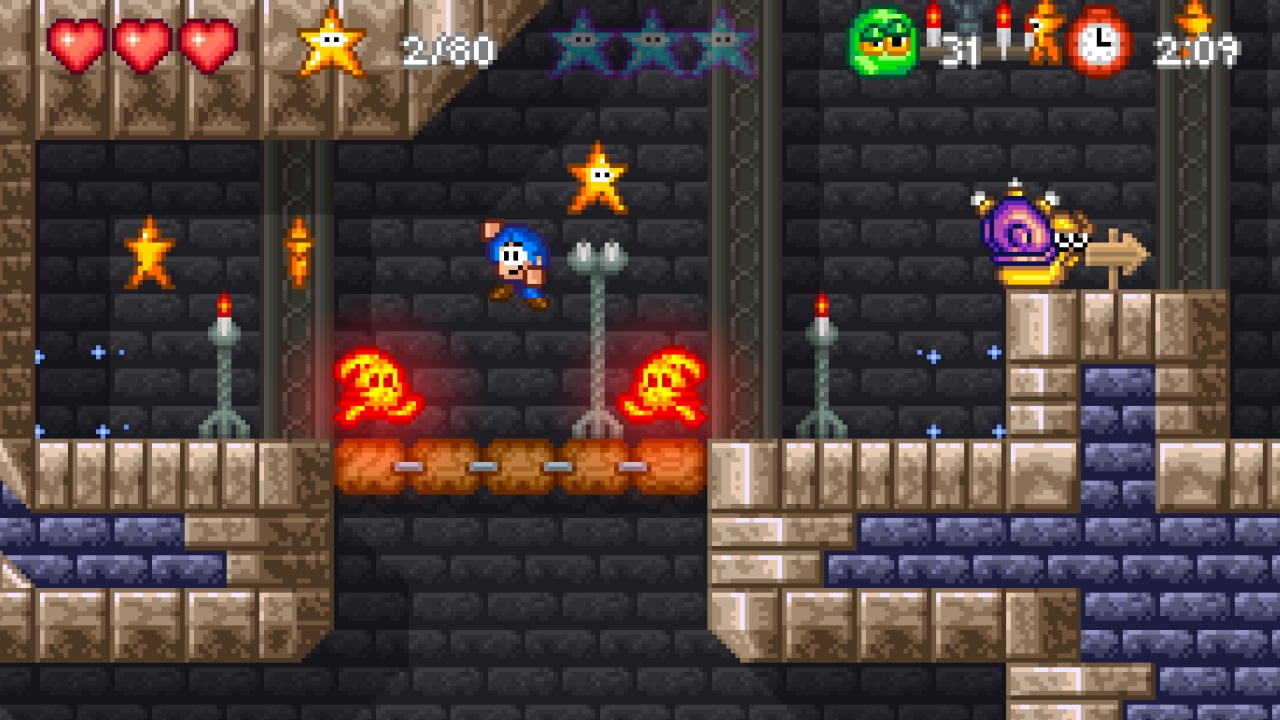 SwitchArcade Highlight!
I liked Bloo Kid 2 when I played on mobile years ago, and I still like it now. It's an impressive sequel, expanding the small levels of the original into full-on scrolling stages, and the controls feel pretty good. You get five worlds with twelve levels each, making for sixty in total. There are some cool boss battles, and plenty of secrets to poke around for. Not an earth-shattering platformer or anything, but for five bucks it pulls its own weight nicely.
Biolab Wars ($1.99)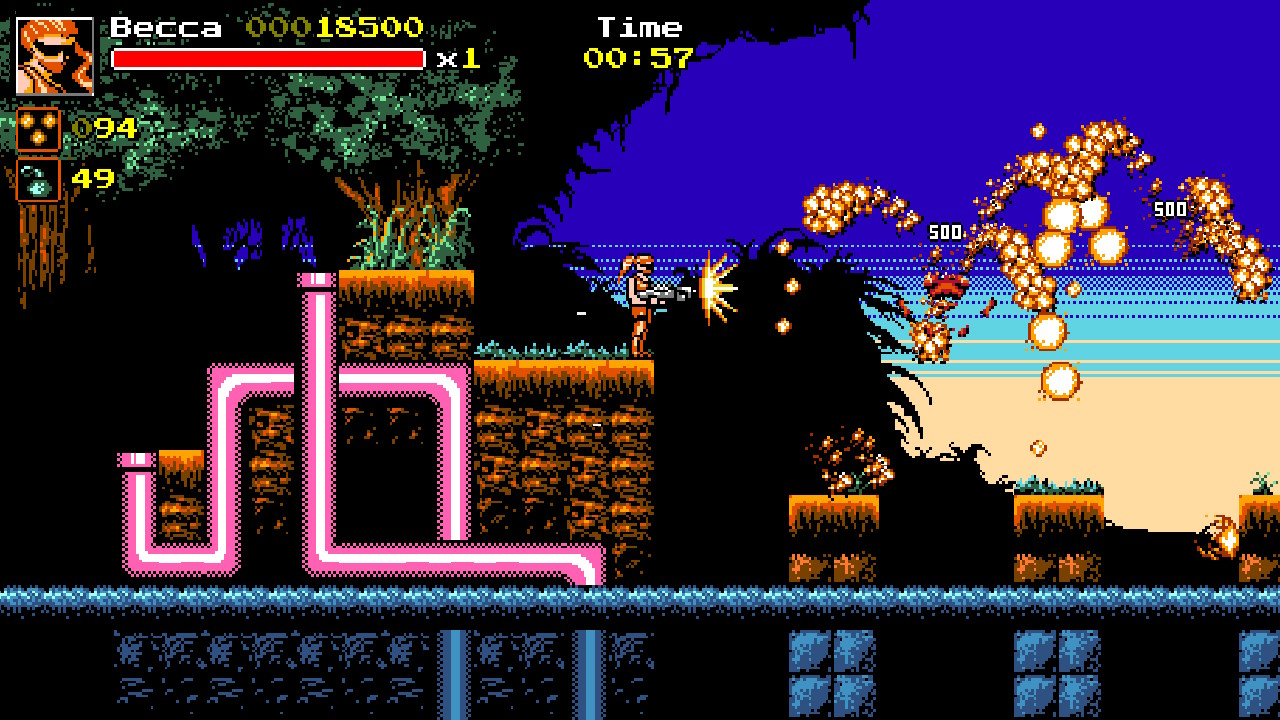 This is a surprisingly decent Contra-style run-and-gun with a nice 8-bit feel. It offers seven stages, each with three sections and a boss battle. Lots of variety, and while it's not as spot-on with its controls as the game it homages, it's not bad either. All that, and it's only two dollars! What's the catch? Well, there's one. In spite of this being very much a Contra-style affair, the controls are mapped such that the A-Button shoots and the B-Button jumps, and you can't change them. Why? Why would you do something like that? If you can wrap your brain around button mapping that fights your most fundamental instincts, you'll find a lot to love here, but I have a lot of trouble recommending it as-is.
Color.Motif Deluxe ($3.49)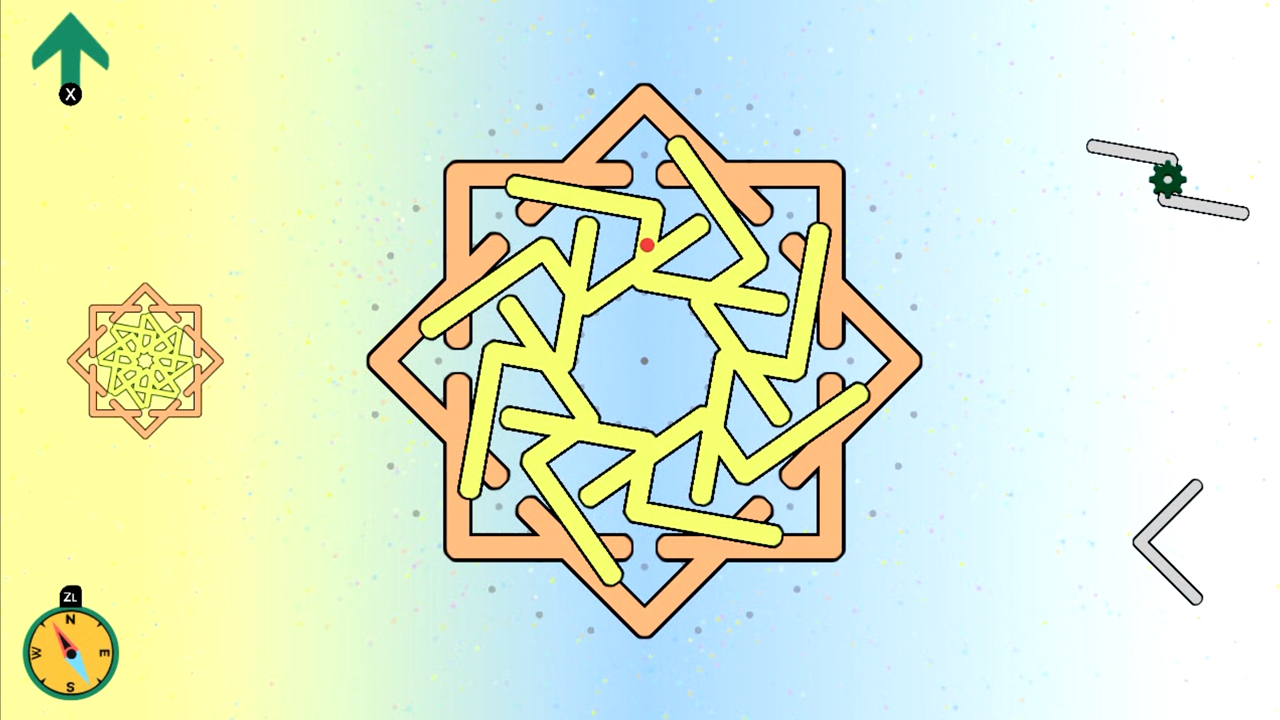 The sequel to the game Motif, this is a puzzler where you need to use the pieces you're given to try to match a particular motif. This one brings colors into the equation, which should make things slightly more complicated. You get 512 levels, which is pretty much an absurd amount by any measure, and for those worrying about getting stuck there is indeed a hint system. I think the original game is still available on the App Store if you want to give it a try and see how the puzzles work.
Lots of Slots ($7.99)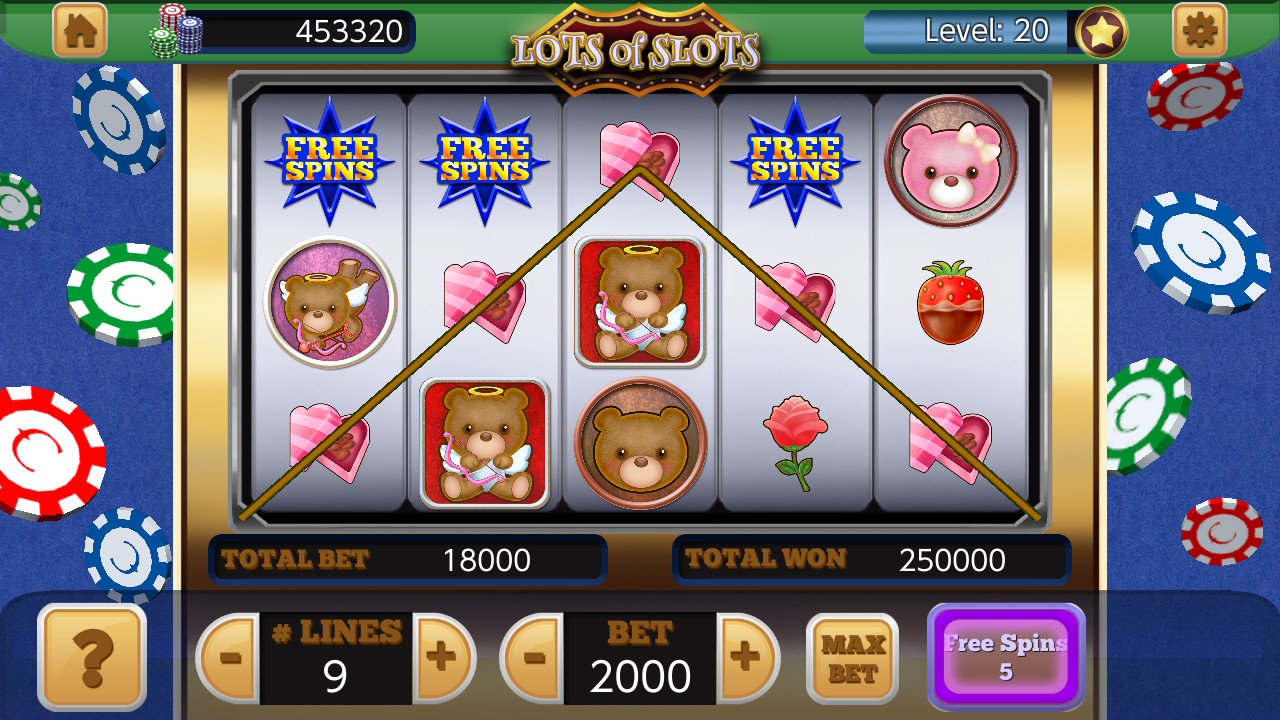 Mmm. Well, I've been around the block enough times to know that some people out there enjoy playing slots even if there's no real money involved. So the question is more whether or not this is a good slots game. Personally, I think it's okay at best. The description talks about there being fifteen different machines to play, but the only thing that really changes out between them are the pictures. If you own Dragon Quest XI S, you already have access to more interesting slots games than this one offers. It's too bad because I think there's room for something like this if it's done a little better.
Sales
Lots of new sales popped up over the weekend, though not so many of them are worth getting very excited for. The coolest one, in my opinion, is the discount on Image & Form's Anthill. At five dollars, it's a great pick-up for those who enjoy playing their Switch in handheld mode. Nothing too wild in the outbox either, but if you don't have Iconoclasts yet and are looking for something good to play, you could do much worse.
New Games on Sale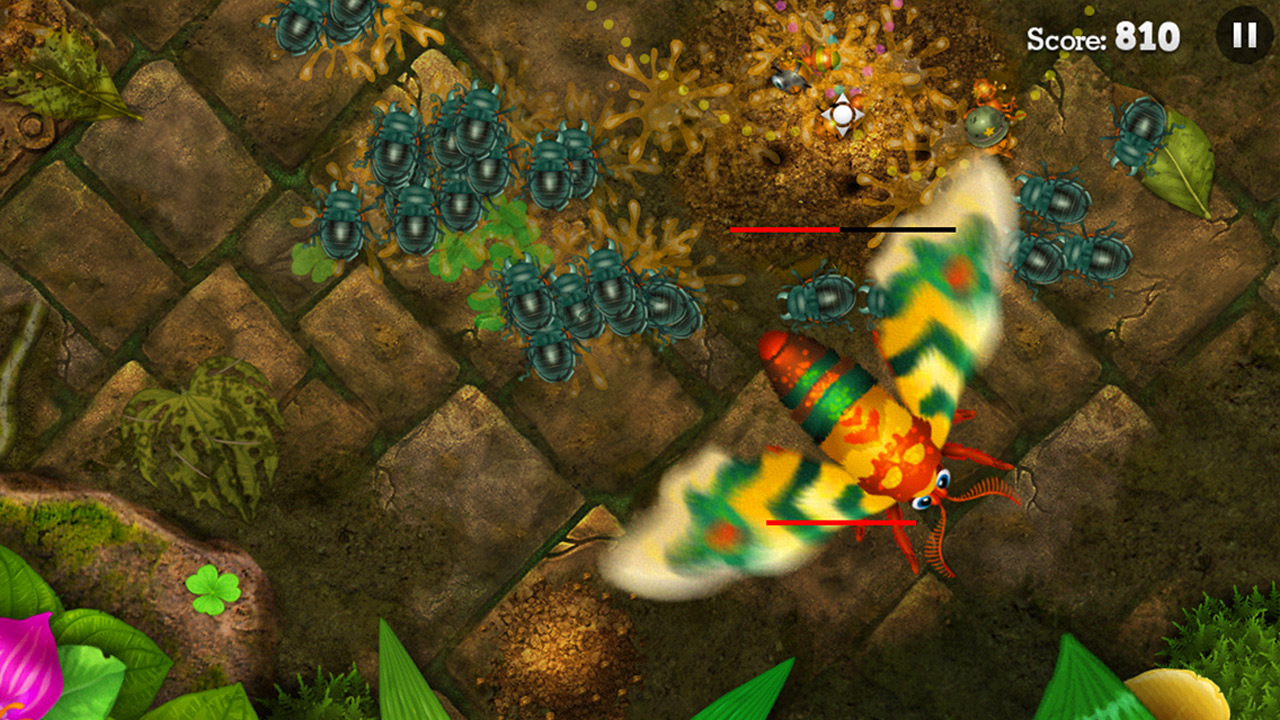 Anthill ($4.99 from $9.99 until 11/24)
Cinderella – An Interactive Fairytale ($4.79 from $5.99 until 12/7)
Almost There: The Platformer ($0.99 from $9.99 until 11/24)
Neo Cab ($15.99 from $19.99 until 11/30)
Tower of Babel ($0.59 from $5.99 until 12/5)
Grand Prix Rock 'N Racing ($3.99 from $9.99 until 12/1)
Beekyr Reloaded ($6.49 from $9.99 until 12/1)
Final Light, The Prison ($0.69 from $6.99 until 12/5)
Find The Balance ($1.64 from $4.99 until 12/5)
Hardway Party ($1.64 from $4.99 until 12/5)
Noir Chronicles: City of Crime ($5.99 from $14.99 until 12/2)
My Memory of Us ($1.49 from $14.99 until 11/29)
Zombie Panic in Wonderland DX ($6.29 from $8.99 until 12/2)
Rogue Bit ($1.99 from $4.99 until 12/2)
Xtreme Club Racing ($0.98 from $9.89 from 12/5)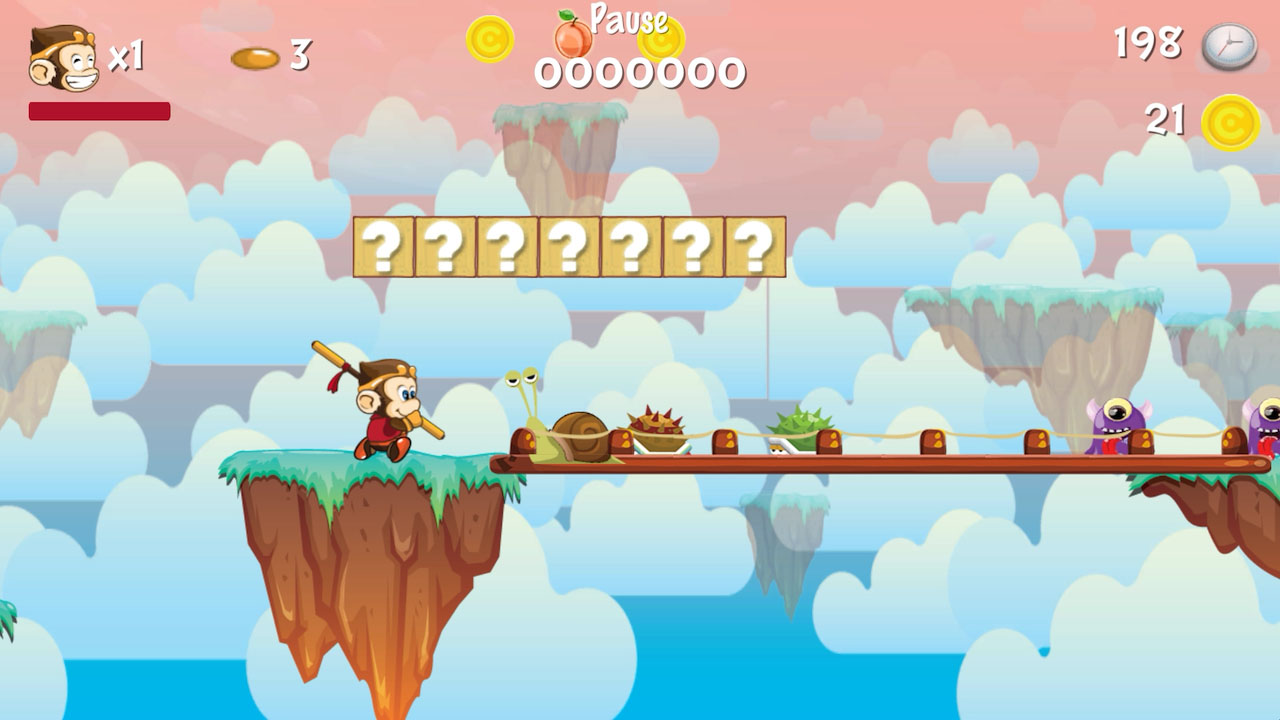 Monkey Business ($1.99 from $4.99 until 12/5)
Super Arcade Soccer ($3.98 from $6.99 until 12/1)
Watermelon ($0.29 from $4.99 until 12/2)
Biolab Wars ($1.79 from $1.99 until 12/5)
Caveman Warriors ($3.24 from $12.99 until 12/1)
Neonwall ($4.99 from $9.99 until 12/1)
Hyper Sentinel ($0.98 from $12.99 until 11/24)
Super Hyperactive Ninja ($2.24 from $8.99 until 12/1)
Guess the Character ($0.98 from $2.99 until 12/1)
V.O.I.D. ($0.99 from $3.99 until 12/1)
Lines X ($0.49 from $1.99 until 12/5)
Lines Infinite ($0.49 from $1.99 until 12/5)
Furwind ($6.99 from $9.99 until 12/1)
Wayout ($0.74 from $2.99 until 12/5)
Smoots Summer Games ($7.49 from $9.99 until 12/1)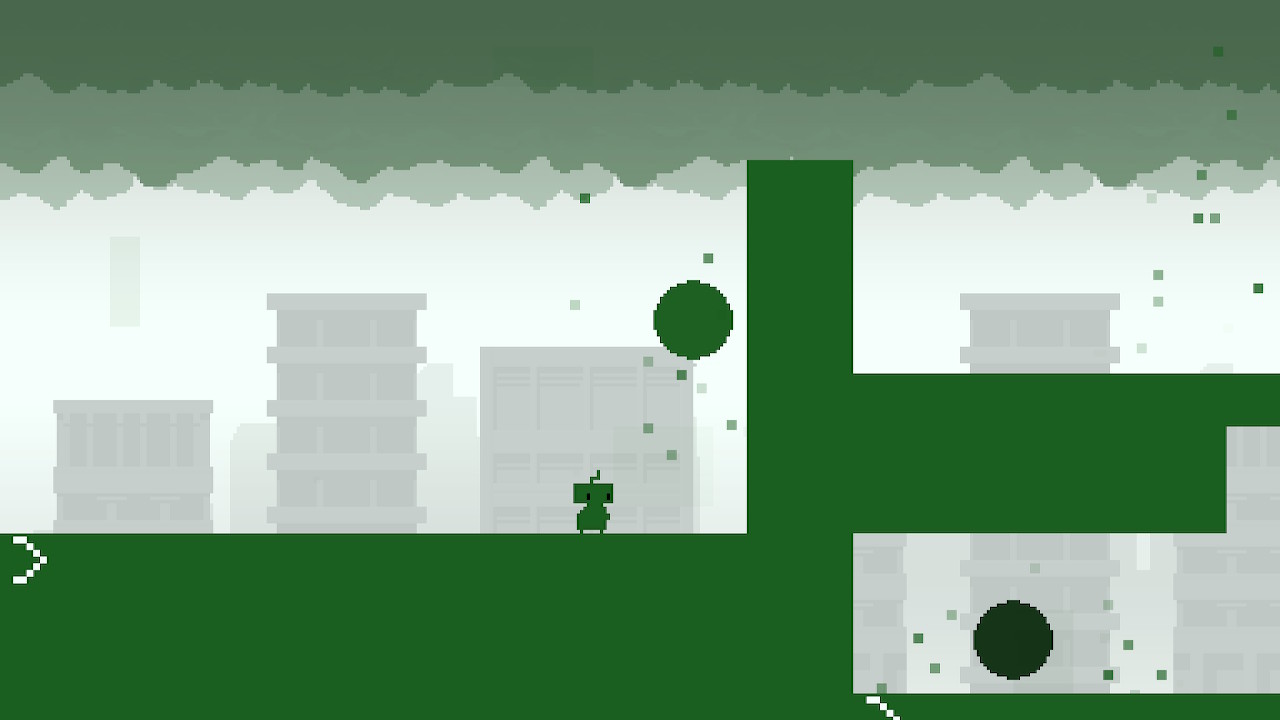 In-Vert ($2.49 from $4.99 until 12/5)
Ellen ($5.59 from $7.99 until 12/1)
Silk ($8.96 from $12.99 until 11/24)
The Bridge ($1.99 from $9.99 until 12/6)
Tumblestone ($2.99 from $14.99 until 12/6)
Where the Water Tastes Like Wine ($15.99 from $19.99 until 12/6)
Moto Rush GT ($1.49 from $14.99 until 12/9)
Adrenaline Rush – Miami Drive ($2.99 from $3.99 until 12/9)
Widget Satchel ($11.99 from $14.99 until 12/7)
Sales Ending Tomorrow, Tuesday, November 19th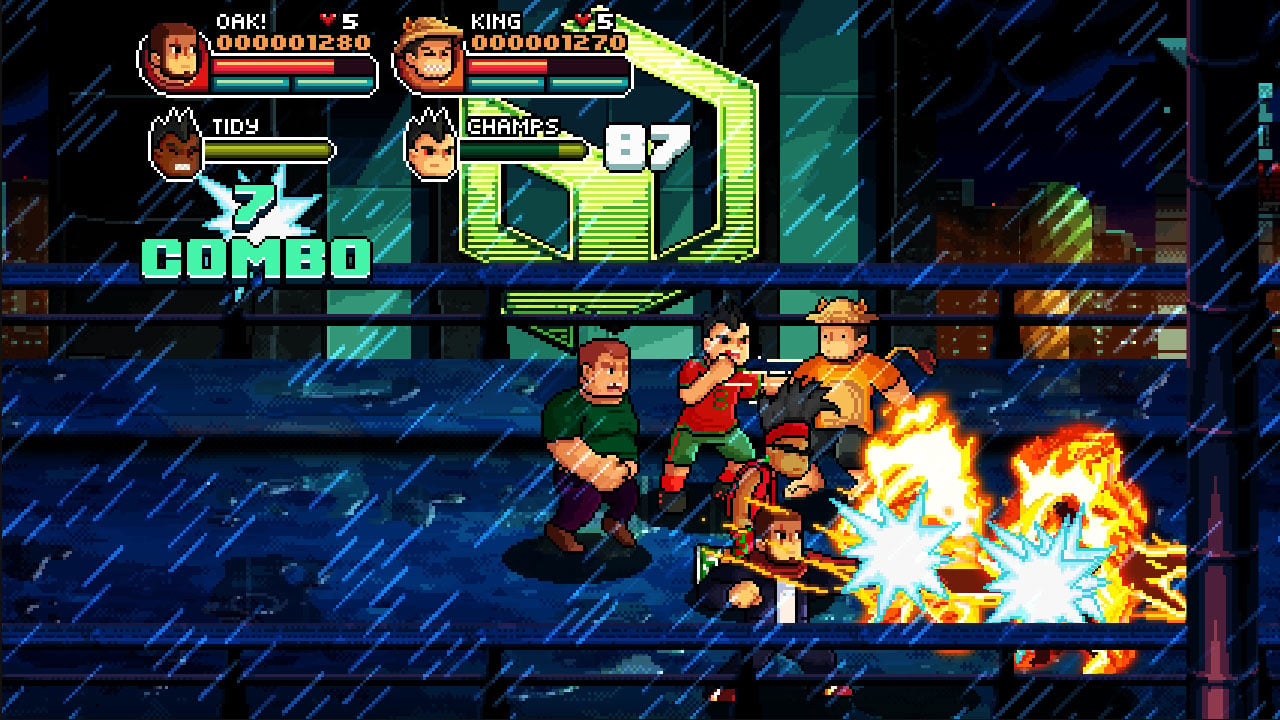 99Vidas – Definitive ($4.99 from $9.99 until 11/19)
Aldred Knight ($0.99 from $1.99 until 11/19)
Box Align ($0.99 from $1.99 until 11/19)
Bridge Constructor Portal ($7.49 from $14.99 until 11/19)
Cyber Protocol ($4.99 from $9.99 until 11/19)
FunBox Party ($0.99 from $1.99 until 11/19)
Iconoclasts ($11.99 from $19.99 until 11/19)
Island Maze ($1.49 from $2.99 until 11/19)
Mad Carnage ($0.99 from $4.99 until 11/19)
Mech Rage ($1.49 from $9.99 until 11/19)
Midnight Evil ($8.99 from $9.99 until 11/19)
Munchkin: Quacked Quest ($21.24 from $24.99 until 11/19)
Quest Hunter ($14.99 from $19.99 until 11/19)
Swaps and Traps ($1.97 from $8.99 until 11/19)
Tactical Mind ($0.98 from $2.99 until 11/19)
Yaga ($19.99 from $24.99 until 11/19)
Zen Chess Collection ($0.99 from $3.99 until 11/19)
That's it for today, friends. Tomorrow will see at least a few new releases, including a couple of racing games that couldn't be more different from each other. As always, we'll have summaries of all of those, along with whatever news and sales come our way. Perhaps a review, perhaps not. Surprises are one of life's little joys, after all. I hope you all have an awesome Monday, and as always, thanks for reading!