Grinding Gear Games' massively popular free to play hack and slash action RPG Path of Exile is being developed for mobile devices. At ExileCon 2019, Grinding Gear Games announced that they are working on an experimental version of Path of Exile for mobile devices. The same event saw Path of Exile 2 announced as well. Path of Exile is perfect for mobile according to Grinding Gear Games with its gameplay and map system. This release will not have pay to win microtransactions and is being developed in house at Grinding Gear Games. I know a lot of people who used to play a ton of Diablo that love Path of Exile. I'm looking forward to seeing how this port ends up when it does release. Watch the teaser trailer for it below:
Speaking to GameSpot, Chris Wilson of Grinding Gear Games said the studio needs to decide what the game on mobile will actually be. Right now, a slice of the game has been developed and that's why they are calling it experimental. They have not decided whether it will contain any content from Path of Exile 2 or whether it has its own storyline. Chris also told GameSpot that they will not release the game on mobile if it ends up being bad but things are looking good so far. Check out a screenshot of Path of Exile mobile below: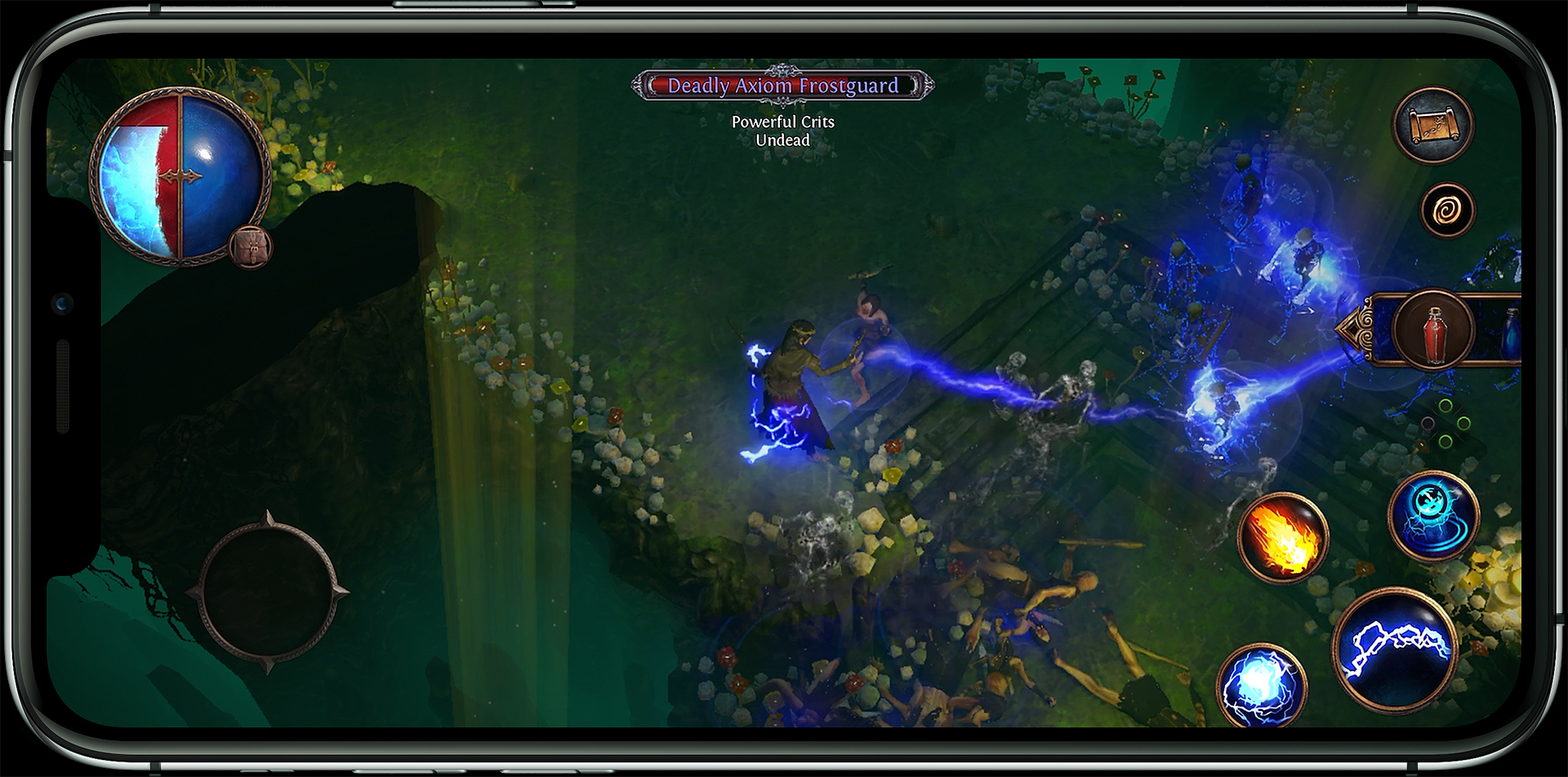 As of now, information is scarce on the port barring the footage above and the few screenshots released. Grinding Gear Games will be working on it but there are still questions like the content included. Hopefully it arrives at some point next year because it looks very good in the gameplay showcased so far. Have you played and enjoyed Path of Exile on any other system?