Hello gentle readers, and welcome to the SwitchArcade Round-Up for November 11th, 2019. Today's article is a bit of a brief one for various reasons, most of which being that I'm in progress on several reviews right now but not actually finished with any of them. That's how it goes sometimes. A lot of the news cycle seems to be tied up in Pokemon drama, and you can find that in all sorts of places that aren't here. So we'll just take a look at a quick bit of news, run through summaries of the games that came out over the weekend, comb our usual sales list, and be back home in time for dinner, yeah? Let's do this!
News
'Five Nights at Freddy's' Haunts Switch on November 29th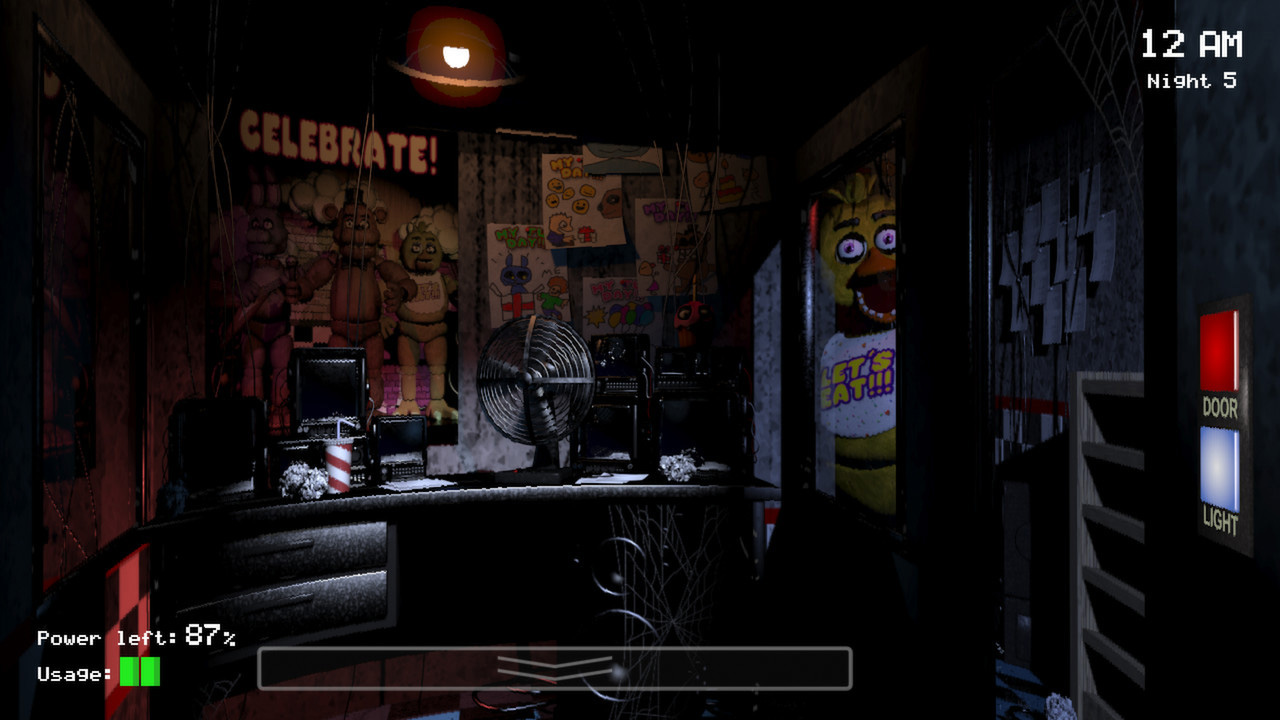 While it was announced a long while ago that the Five Nights at Freddy's games would be coming to Switch, we now have a release date for the first three games. You won't have to wait much longer to experience everyone's favorite haunted pizzerias on your Switch, as the games are set to release on November 29th. Each game will sell for $7.99, which isn't too far off from their prices on other platforms.
New Releases
Romancing SaGa 3 ($28.99)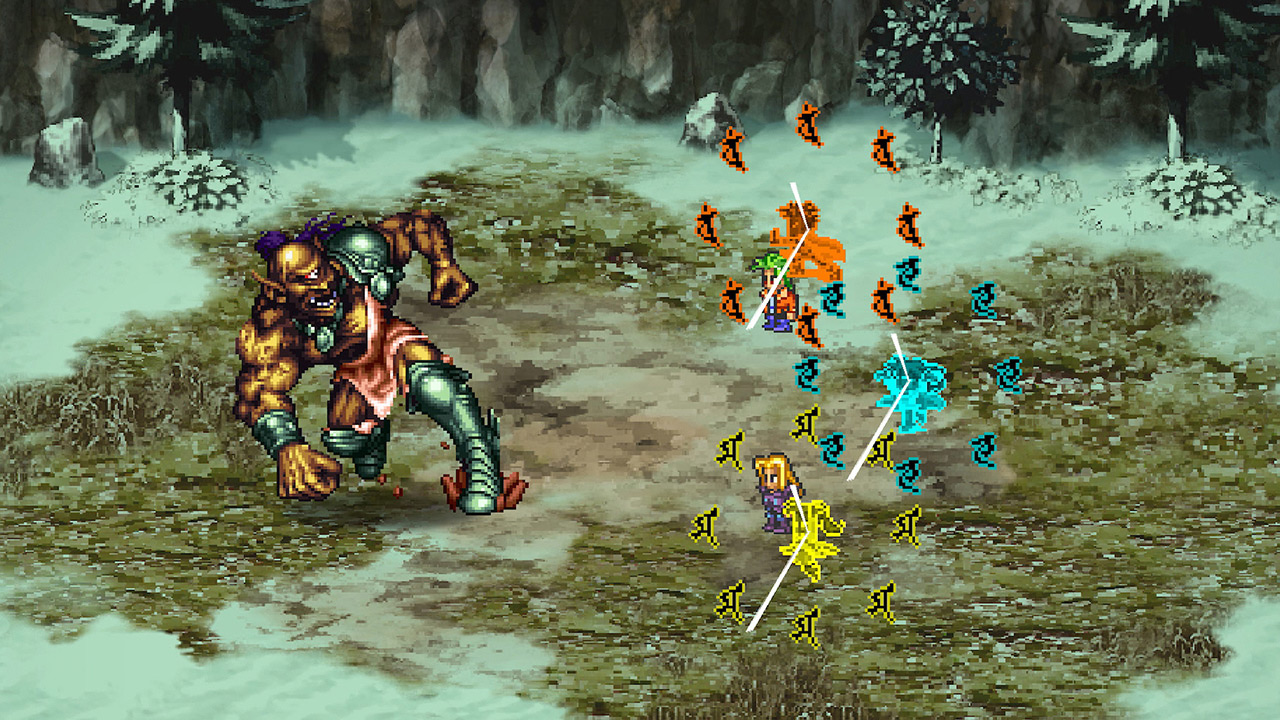 SwitchArcade Highlight!
This has been an unexpectedly great year for previously-unlocalized Square Enix Super NES RPGs from 1995 getting Western releases. This is considered one of Square's masterpieces from the era, and with good reason. You can choose from eight different characters to be the lead, and the game will change slightly based on who you pick. It also incorporates the somewhat random method of learning new moves and gaining stat bonuses seen in previous SaGa games, so if you're into that Akitoshi Kawazu goodness, you'll be in heaven here. Unlike many of Square's remakes of games from this era, Romancing SaGa 3 retains its lovely pixel-art graphics. Is it for everyone? Goodness, no. But as far as the SaGa games go, it's probably the one with the widest appeal.
The Stretchers ($19.99)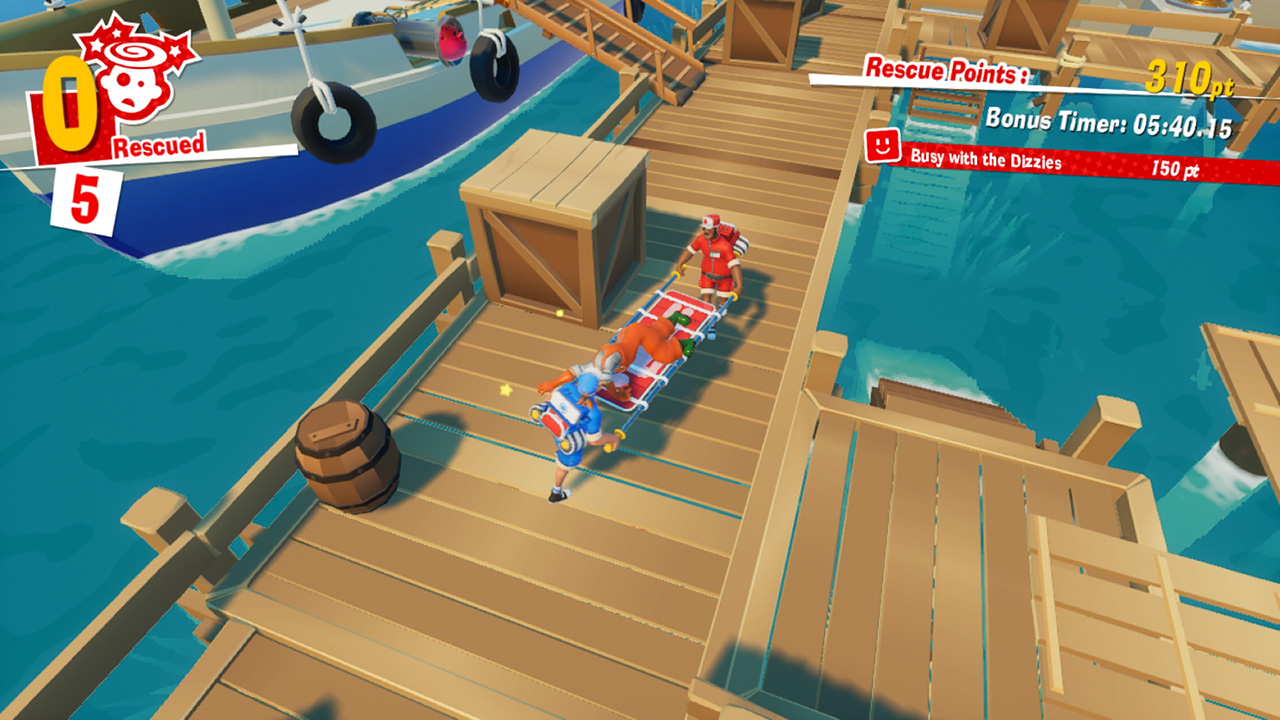 SwitchArcade Highlight!
Nintendo just sort of dropped this one out of nowhere last Friday, which might make you think it is not a game to be proud of. But that's definitely not the case. I spent the weekend playing this one solo and in multiplayer, and it's pretty fun on your own and an absolute blast with another player. You play as paramedics who need to head out and rescue people on a decently-sized open-world island. The driving feels a little Crazy Taxi-ish, while the on-foot bits work like Brothers: A Tale of Two Sons if you're by yourself, or just a cute little cooperative puzzle-platformer if you're playing in two-player. I'll have a full review of this one in a day or two, but I really dig it.
Rally Road ($4.99)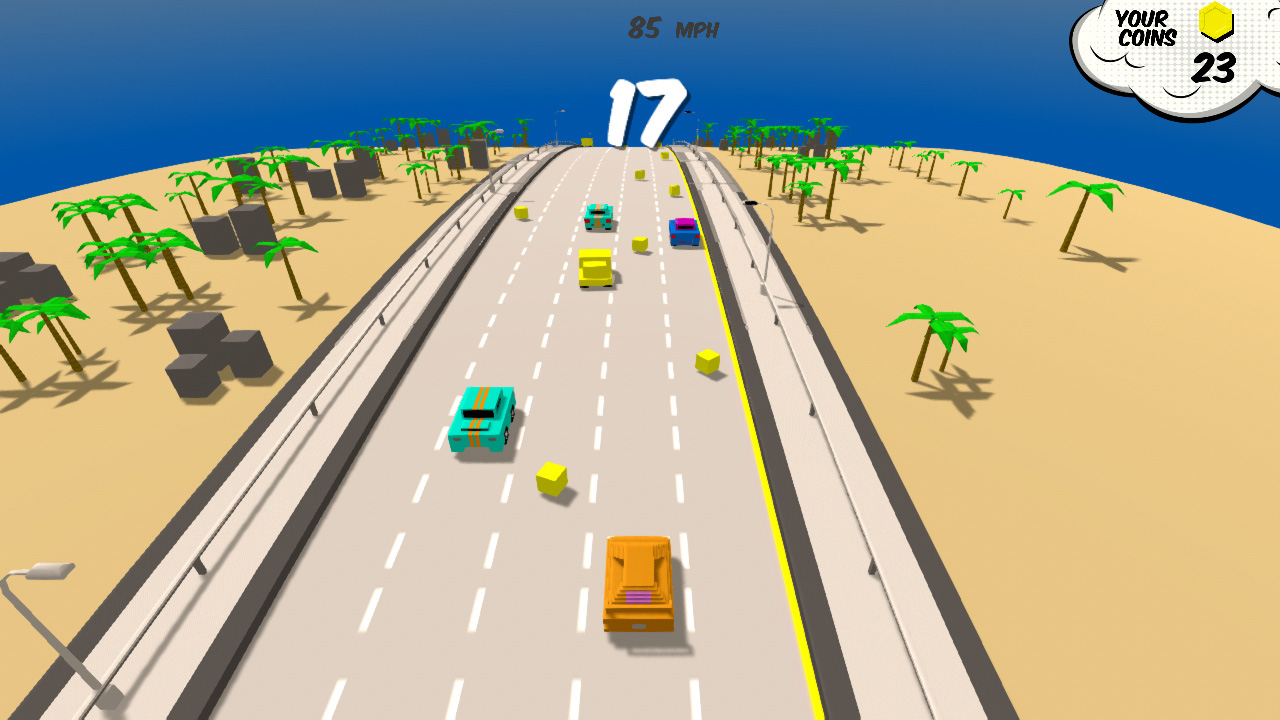 I'm 99% sure this is a port of some free-to-play mobile game or another, but I'll be darned if I can find it. Anyway, drive your car down the road, pick up coins, use the coins to unlock more cars, repeat ad nauseum. Seems like a lane-based affair, and it's also apparently endless. Five dollars is a low enough price, I suppose, but my feeling is that you can find a few dozen games like this on the App Store that don't cost a dime and will probably give you just as much fun before you get tired of them.
The Mims Beginning ($8.99)
This is a hybrid of god game and city builder, and it's been out on PC for a while now. It doesn't exactly have great reviews from players, but it seems less like it's a poor game and more like it's a dull one. A lot of people mention a lack of mid-mission saves as a major problem with the game. I have no idea if the Switch version follows suit on that, but if it does, that would be an even bigger problem on a handheld than it is on computers. That all being said, there aren't a ton of decent god games on the Switch, so if you want to take a gamble on this one, I won't blame you.
Sales
Not too much excitement here today, sadly. Agent A has a nice discount going and is a good game for adventure fans. Apart from that… well, I feel like a lot of publishers may be waiting for Black Friday at this point, so don't be surprised if we have a lot of days like this in the next week or two. Even the outbox doesn't have a lot to offer this time, so I suppose you can put those pennies towards a new release or save them for another day.
New Games on Sale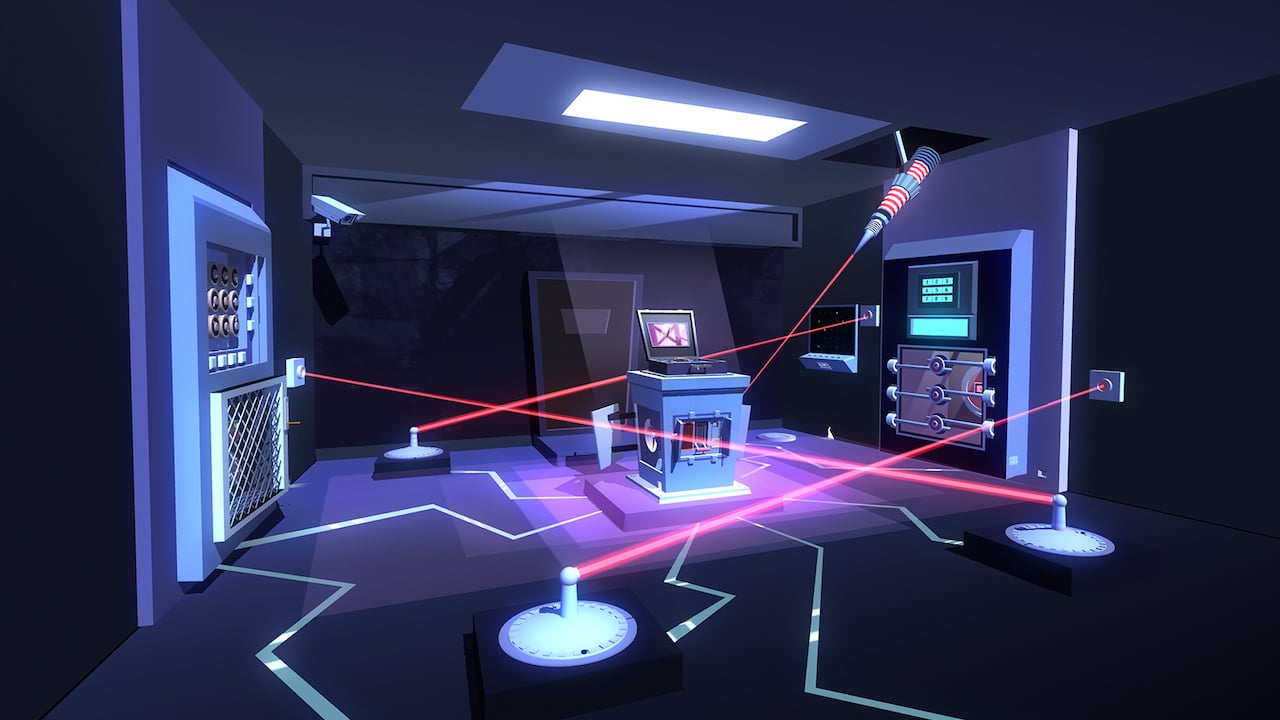 Agent A: A Puzzle in Disguise ($8.99 from $14.99 until 11/18)
Chop is Dish ($1.35 from $3.00 until 11/28)
Farm Expert 2018 ($20.99 from $29.99 until 11/28)
Hexologic ($1.49 from $2.99 until 11/22)
Snake vs Snake ($3.59 from $3.99 until 11/13)
Dragon Pinball ($1.49 from $2.99 until 11/28)
Titans Pinball ($1.49 from $2.99 until 11/28)
Super Jumpy Ball ($4.49 from $4.99 until 11/13)
Football Game ($3.99 from $4.99 until 11/25)
Still There ($13.49 from $14.99 until 11/27)
Bubble Cats Rescue ($1.99 from $3.99 until 12/2)
Sales Ending Tomorrow, Tuesday, November 12th
Atomic Heist ($2.39 from $7.99 until 11/12)
Avenger Bird ($0.23 from $2.30 until 11/12)
Bouncy Bob ($0.10 from $1.00 until 11/12)
Bus Fix 2019 ($0.59 from $5.99 until 11/12)
Car Mechanic Manager ($0.39 from $3.99 until 11/12)
Car Trader ($0.39 from $3.99 until 11/12)
Chicken Rider ($0.39 from $3.99 until 11/12)
Darkest Hunter ($0.53 from $5.30 until 11/12)
Deponia ($19.99 until $39.99 until 11/12)
Edna & Harvey: Harvey's New Eyes ($14.99 from $19.99 until 11/12)
ESport Manager ($0.79 from $7.99 until 11/12)
Garage Mechanic Simulator ($0.69 from $6.99 until 11/12)
Godly Corp ($0.79 from $7.99 until 11/12)
GoFishing 3D ($1.49 from $14.99 until 11/12)
Guess the Word ($0.18 from $1.80 until 11/12)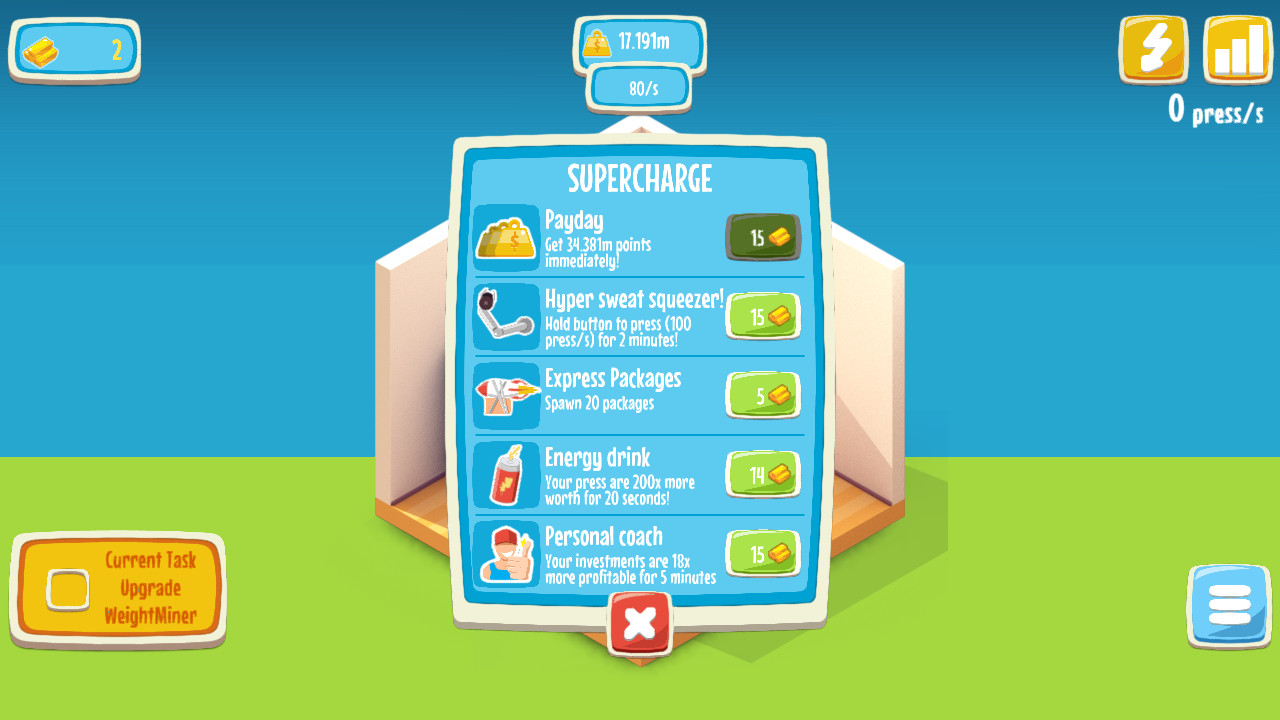 Gym Hero – Idle Fitness Tycoon ($0.22 from $2.22 until 11/12)
Heroes of the Monkey Tavern ($4.99 from $9.99 until 11/12)
Hotel Dracula ($0.56 from $5.60 until 11/12)
I Wanna Fly ($0.24 from $2.40 until 11/12)
Kentucky Robo Chicken ($0.74 from $2.49 until 11/12)
Little Shopping ($0.14 from $1.49 until 11/12)
Mad Bullets ($4.99 from $9.99 until 11/12)
Paper Train ($4.99 from $9.99 until 11/12)
Pet Care ($0.14 from $1.49 until 11/12)
Raging Loop ($26.99 from $29.99 until 11/12)
Red Siren: Space Defense ($4.99 from $9.99 until 11/12)
Robot Squad Simulator ($1.49 from $14.99 until 11/12)
Selma and the Wisp ($0.99 from $9.99 until 11/12)
Shift Happens ($7.49 from $14.99 until 11/12)
SlabWell ($3.99 from $7.99 until 11/12)
Swap This! ($0.49 from $4.99 until 11/12)
The Big Journey ($2.99 from $4.99 until 11/12)
Theatre Tales ($0.14 from $1.49 until 11/12)
That's it for today, friends. Tomorrow will see a handful of new releases, and with some luck we should have some news and new sales to check out as well. If not, I should have at least one review ready to go. Which one? We'll see! Surprises are fun, it is known. Anyway, I hope you all have a great Monday and as always, thanks for reading!