Each and every day new mobile games are hitting the App Store, and so each week we put together a big old list of all the best new releases of the past seven days. Back in the day the App Store would showcase the same games for a week, and then refresh those features each Thursday. Because of that developers got into the habit of releasing their games throughout Wednesday or very early Thursday in order to hopefully get one of those coveted features spots. Nowadays the App Store refreshes constantly, so the need for everyone to release all on the same day has diminished. Still, we've kept our weekly Wednesday night format as for years that's the time people knew to check TouchArcade for the list of new games. And so without further ado please check out the full list of this week's new games below, and let us know in the comments section which games you'll be picking up!
---
Block Brain (Free)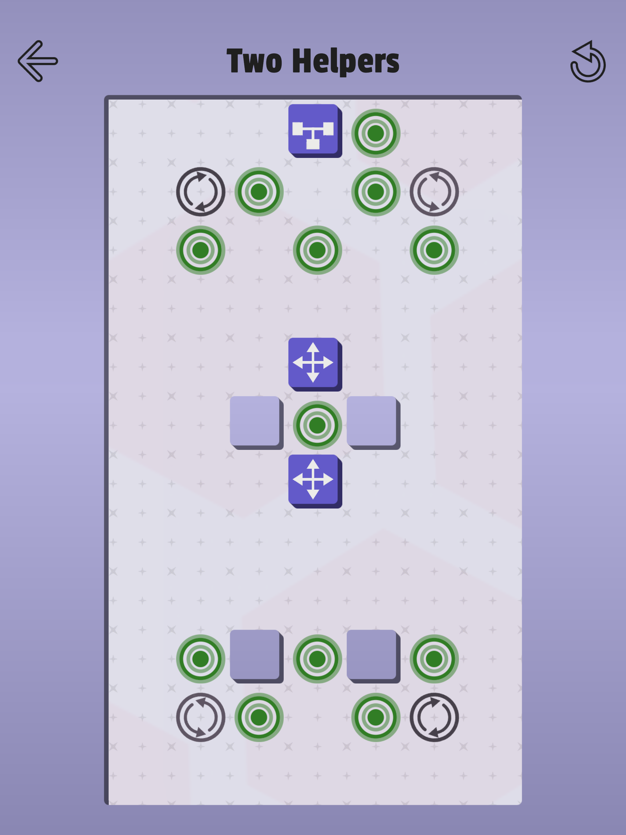 iTunes Description
Build your skills and tackle one of the toughest puzzle games available.

There is no tutorial.

Not for the faint of heart, Block Brain challenges you to figure things out for yourself. Unlock a dozen different gadgets and use them to solve increasingly difficult puzzles. Only the brave and persistent will reach the end.
Forum Thread: Block Brain (by Championship Software)
---
Boolitaire ($0.99)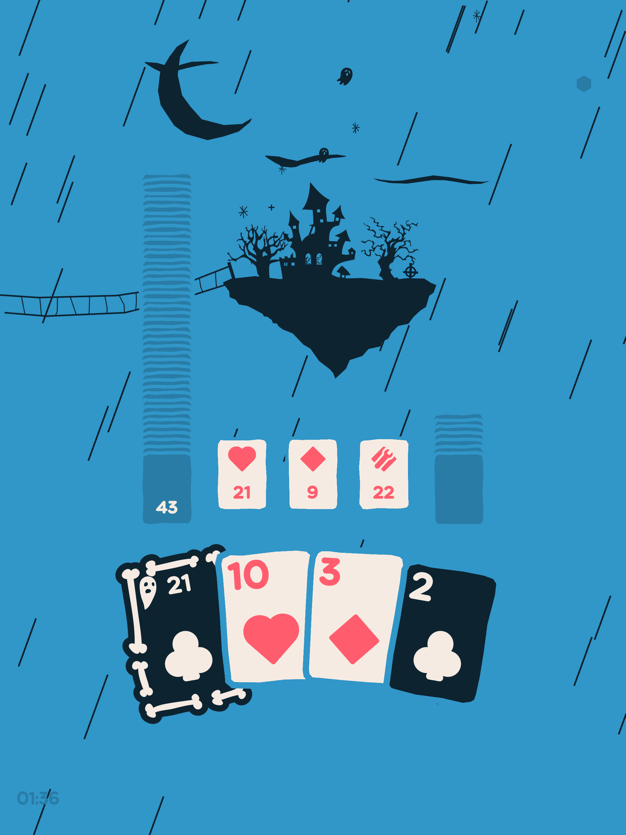 iTunes Description
Survive a deck of 54 cards in this rpg-like solitaire.

Try to end each round with as much health as possible and as much shield power as possible. Manage your resources well by playing cards in the right order, passing them back and occasionally taking risks.
Forum Thread: Boolitaire (by Martin Knopf)
---
Bright Memory Mobile ($3.99)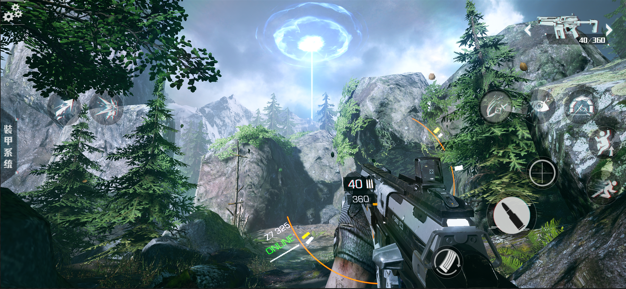 iTunes Description
First-person action shooting game,the players can control different styles of special abilities and create a set of gorgeous combos with combination of skills. It tells a adventure story of Shelia of Natural Science Research Organization (SRO).
Forum Thread: Bright Memory Mobile (by Xiancheng Zeng)
---
Cracked Crusaders (Free)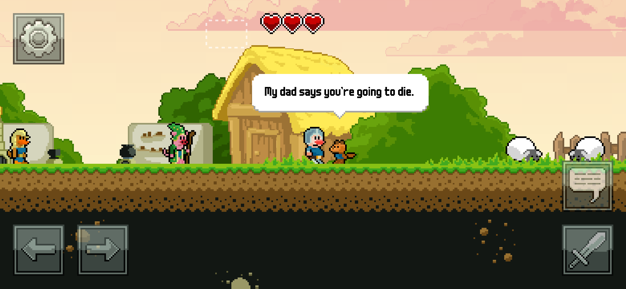 iTunes Description
Join Dory the Duck and her friends in this new super platformer adventure. A mysterious evil is spreading across the land and it's up to our band of heroes to save the day. Cracked Crusaders is a pure mix of 16-bit platform adventure and exploration, purpose made for mobile touch controls.

With over 100 levels and a dozen bosses, you'll need to make the most of the weapon and item upgrades available for purchase between levels. Earn extra stars by beating dungeons quickly or by clearing out all the baddies in a level so that you can buy the best gear and increase your chances of survival.
Forum Thread: Cracked Crusaders (by Webbysoft)
---
Faux Gravity (Free)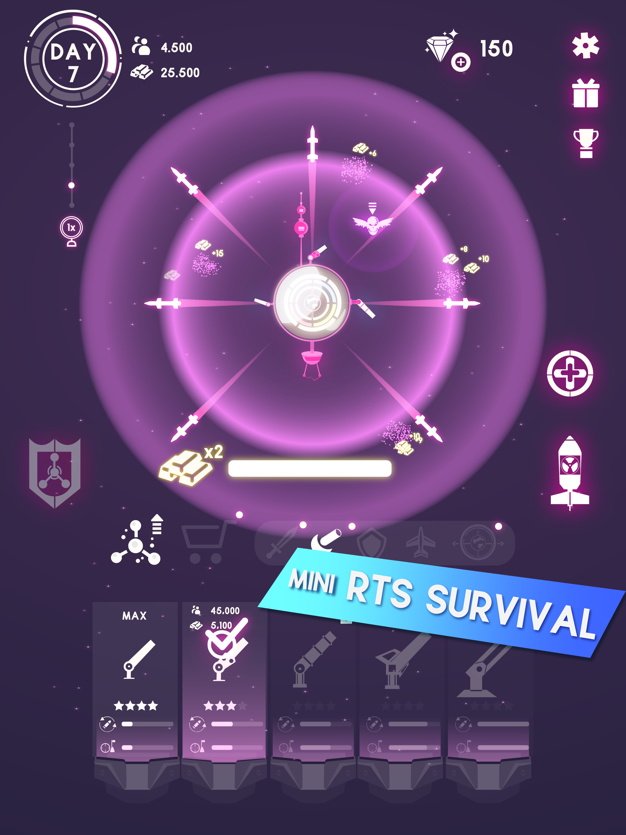 iTunes Description
Launch Nuclear Missiles! Control Spacecrafts! Collect Gold!
Build and develop a defense system that will lock out unfriendly intruders from outer space.

Faux Gravity is a mini Real-time Strategy Survival game with randomly generated enemies. You need to collect gold and expand your planet in order to survive.
Forum Thread: Faux Gravity (by Snow Games)
---
Flipinity (Free)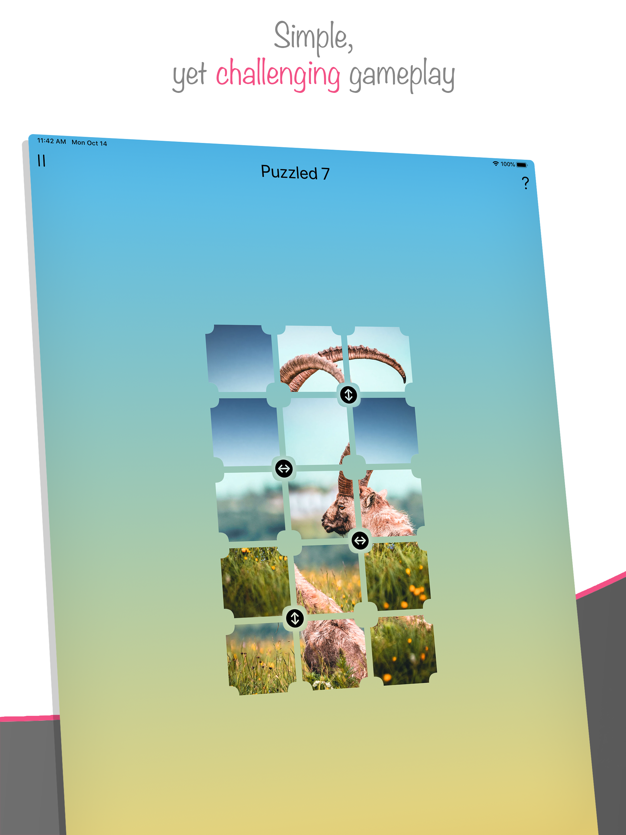 iTunes Description
Flipinity is a puzzle game with very straightforward gameplay which can surprisingly lead to very challenging combinations. Your task is to rearrange board tiles using pre-defined operations to assembly either compact image or pattern. One could say that game mechanics is a combination of the jigsaw puzzle and the 15-puzzle.
Forum Thread: Flipinity: Puzzle Game (by Pavel Zak)
---
Infected: Lost In Darkness ($2.99)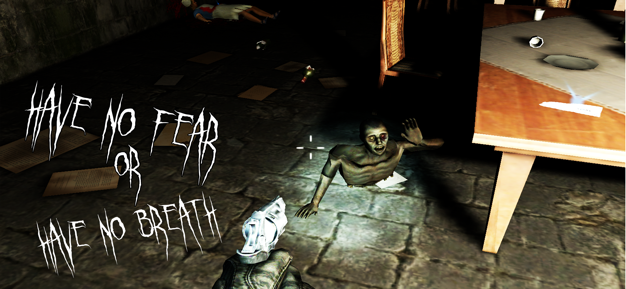 iTunes Description
Infected: Lost In Darkness is The combination of horror themed games 1st person shooting game and RPG game. You must play as a secret agent. Who went to investigate the case, disappearing mysterious examples of various occupations Including finding his sister Who is also a reporter who made the news of this disappearance. The investigation brought him to a dreadful place in the darkness of the underground secret lab. Which is the beginning of everything he follows
Forum Thread: Infected: Lost In Darkness (by One Studio Soft)
---
Infectors (Free)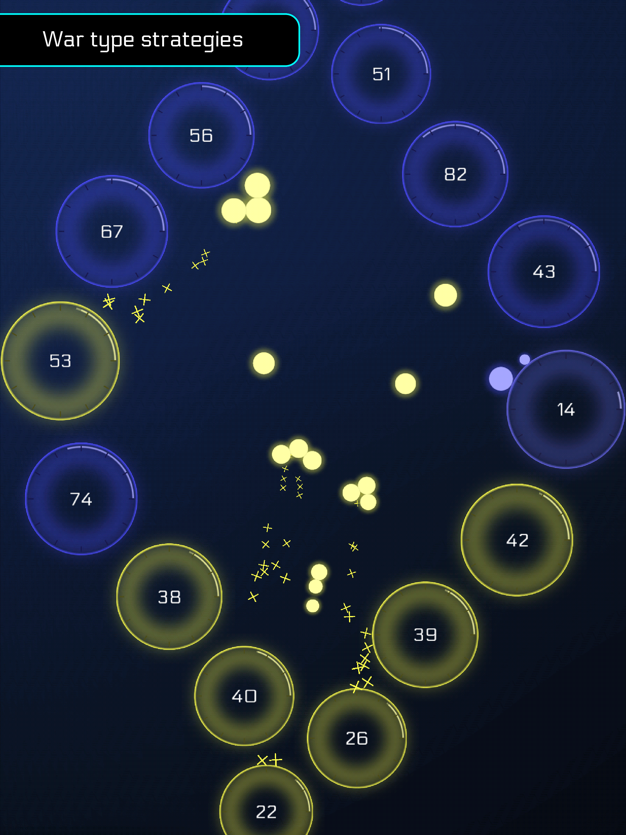 iTunes Description
Infectors, a real-time online strategy game a little different from what you've seen. Here viruses fight to contaminate cells from others in a biological war.

This RTS consists primarily of resource management. Similar to territory domination games, in Infectors, you must control cells until you are the last player present.
Forum Thread: Infectors – RTS Online (by Nuclear²)
---
Kase & Thyme: The Manor Rouge (Free)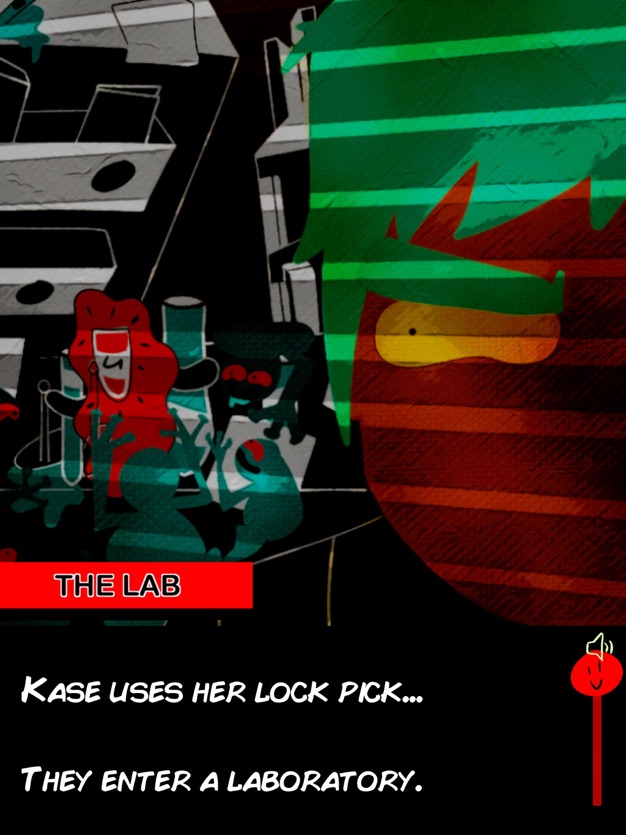 iTunes Description
– Survival Horror text adventure with multiple paths and outcomes!

– Uncover the bloody, spooky ongoings at The Manor Rouge, with fiery detectives, Kase & Thyme.

– Find the missing child, Lancel, before it's too late.

– Darkly comedic, inspired by classic B-Horror films.
Forum Thread: Kase & Thyme: The Manor Rouge (by Simple Machine)
---
Meow Meow Curling (Free)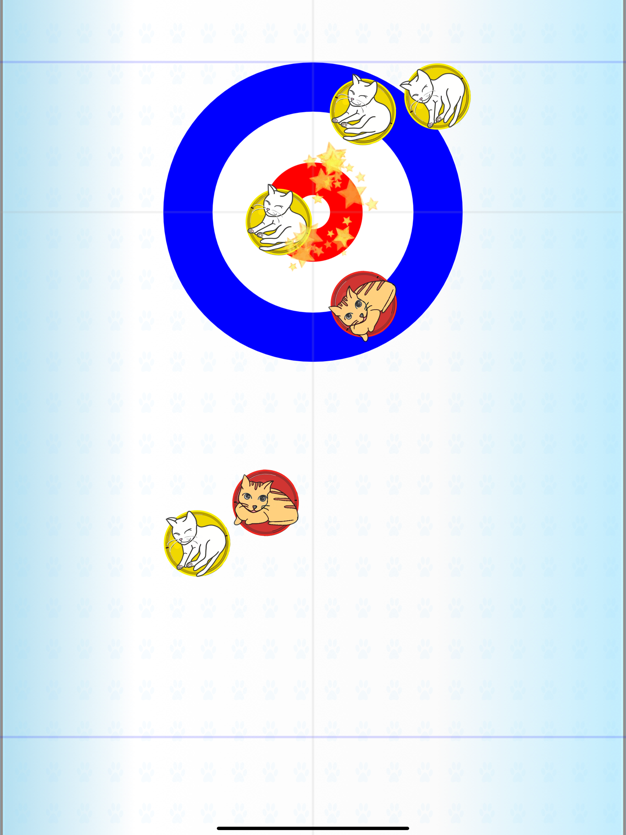 iTunes Description
It's literally a Curling, but players are cute cats and stones are robot cleaners!
This exaggiration added fancies and affinities without eliminating the essentials of Curling.
Enjoyable for from newbie to mature curlers.
Forum Thread: Meow Meow Curling (by Kiyoaki Kato)
---
Meridian 157: Chapter 1 ($1.99)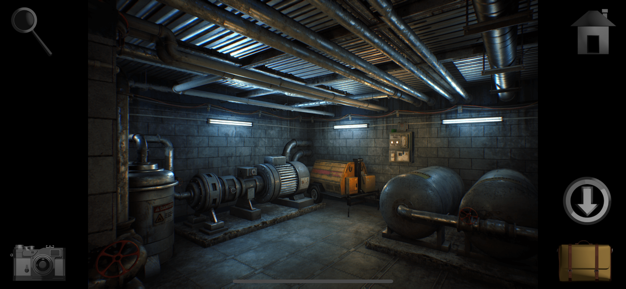 iTunes Description
Inspired by classic point and click games, Meridian 157: Chapter 1 is the next installment in this new and exciting adventure series. Play as David Zander, a forensic meteorologist who took it upon himself to investigate a strange weather anomaly off the coast of Alaskan. Find clues, solve puzzles and investigate the mystery to progress further into the island and uncover the truth behind the secret of the 157th meridian… Whatever that may be…
Forum Thread: Meridian 157: Chapter 1 (by Novasoft Interactive)
---
Mystic Pillars ($3.99)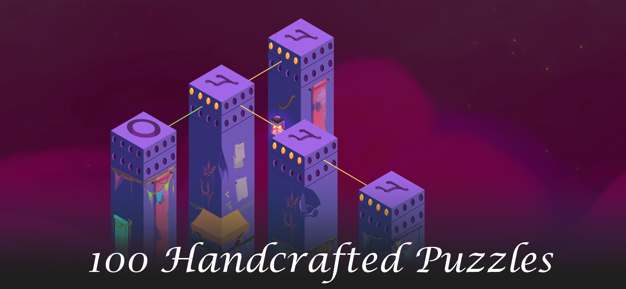 iTunes Description
Mystic Pillars is an original blend of intriguing puzzles and an immersive storyline, providing the player with a unique gameplay experience. Puzzles become more interesting and challenging to solve with different configurations as you proceed further in the game.
Forum Thread: Mystic Pillars (by Holy Cow Productions India)
---
R-Type Dimensions EX ($4.99)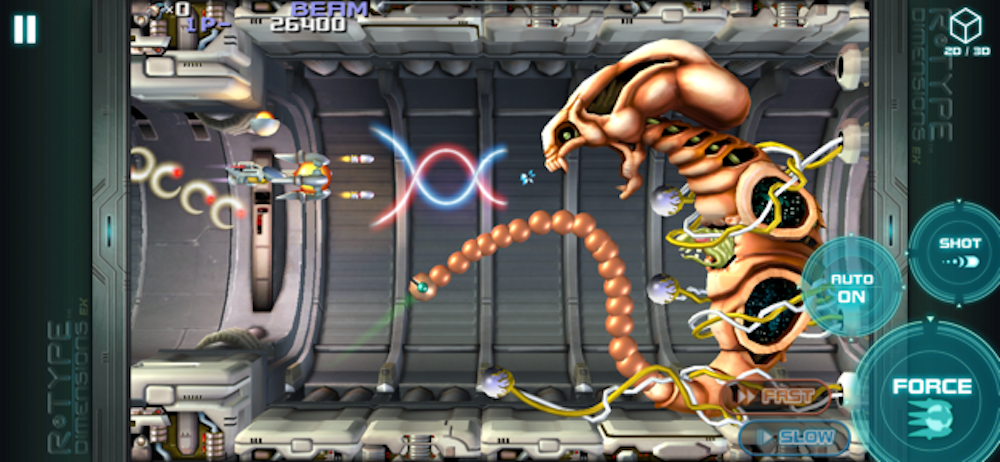 iTunes Description
The coin-op classics, R-Type & R-Type II, are together on iOS!

Fight through all 14 Bydo-infested stages in retro 2D graphics or shiny 3D graphics – and swap back and forth with the touch of a button 'on-the-fly'. The new 3D graphics are accompanied by fully reimagined arrangements of the timeless R-Type music tracks! The classic game-play remains untouched while the new Infinite game mode allows continuous progression from game start to final boss… the Bydo will not evade you this time! So pull yourself together, save the earth and strike down the Evil Bydo Empire!!
Forum Thread: R-Type Dimensions EX (by Tozai Games)
---
Raid Manager ($1.99)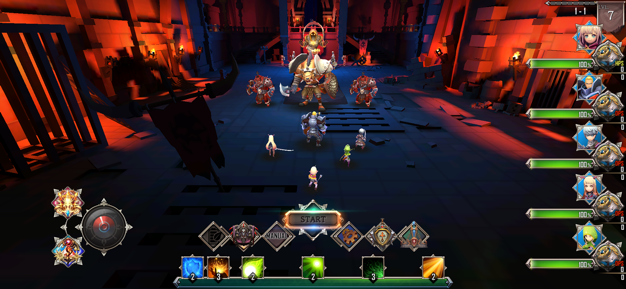 iTunes Description
Raid Manager is a 3D real-time Hack and Healing RPG.
Play the role of a Healer and Raid leader with a Tank and three damage dealers to explore unique dungeons wrapped in a darkness.
Forum Thread: Raid Manager (by Next Phase)
---
RPG Monochrome Order ($2.99)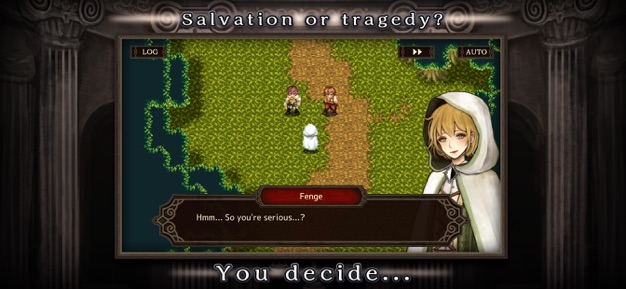 iTunes Description
The world must forever make choices. The Arbiters' mission is to use the ancient magic known as "Judgment" to follow their own justice and guide the world to a better place. A newly-appointed Arbiter, is assigned to a desolate country where he will have to make various Judgments. However, not everyone will agree with his idea of justice.

When faced with two extreme choices, which will he choose?
Forum Thread: RPG Monochrome Order (by KEMCO/Hit-Point)
---
Slaps And Beans ($3.99)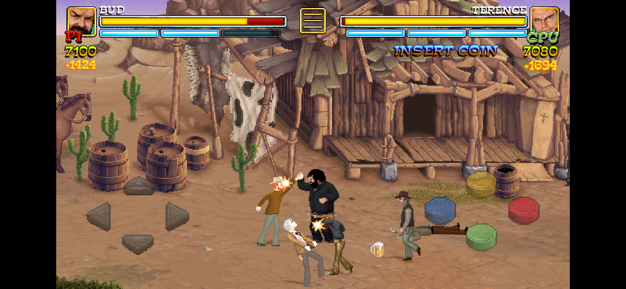 iTunes Description
Bud Spencer and Terence Hill in their first virtual adventure. A brand new story! Whether in the Western Saloon, Miami Downtown, at the fairground etc… you'll get the full load of funny conversation, slaps and of course lots of mass brawls.

Slaps And Beans is a co-operative or single player scrolling beat'em up game with the addition of platform elements and mini-games in which you'll interpret the characters of Bud Spencer and Terence Hill.
Forum Thread: Slaps And Beans (by Trinity Team)
---
Super Fishermind (Free)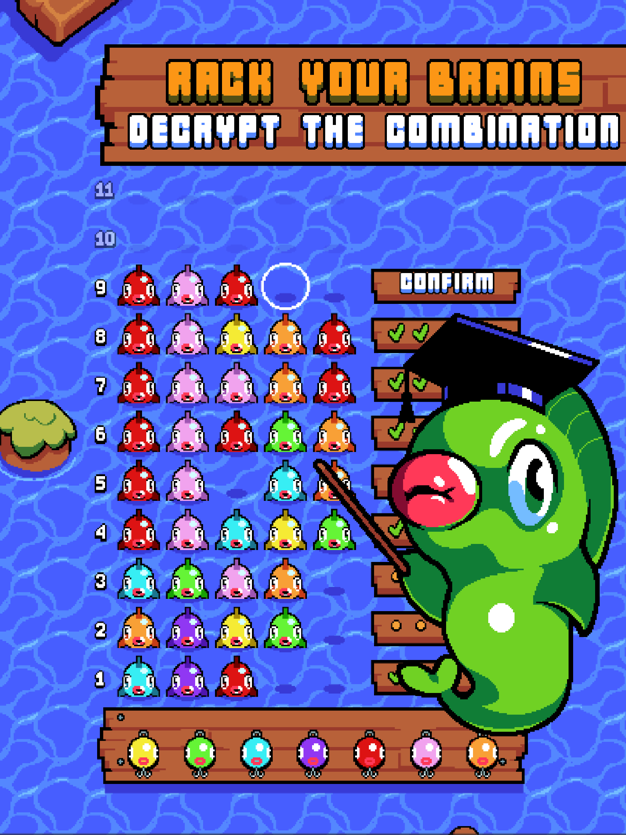 iTunes Description
Are you ready to wrack your brains and become a true Fisherminder?
Well, get your baits ready, many colorful little fish are waiting for you!

The goal is being able to find the correct combination of colored fish within a fixed number of attempts. With Super Fishermind you will be able to keep your mind trained while having fun!
Forum Thread: Super Fishermind (by Andrea Vallini)
---
Vertical Adventure (Free)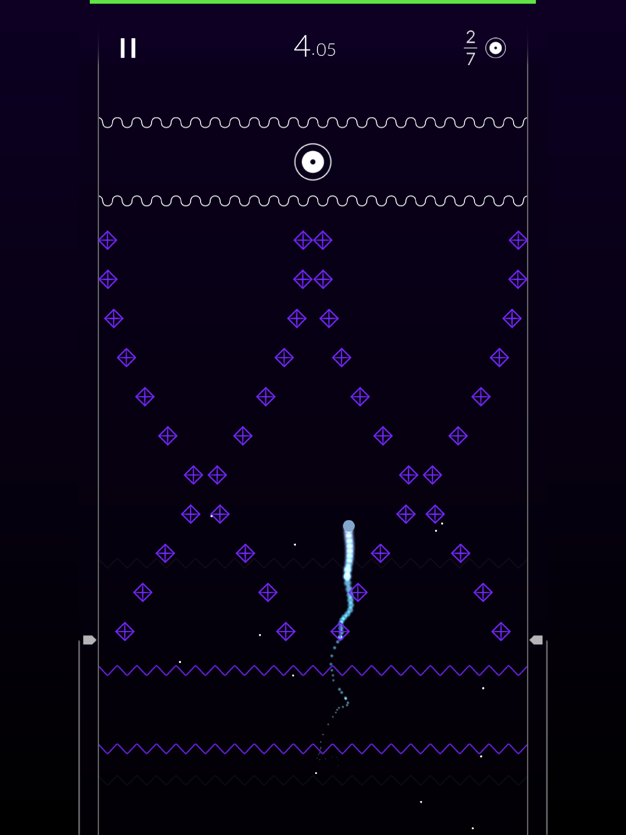 iTunes Description
Play through 60 minimalist levels and discover plenty of fun challenges. Try, die, retry, and learn how to go through each obstacle, even those which seem impossible!
The goal is simple: collect all targets and avoid all the enemies.

Vertical adventure is an arcade game fully designed for mobile gaming, play with one finger only, without virtual button and with a lot of freedom in the controls.
Forum Thread: Vertical Adventure (by Rikudo)
---