Hello everyone, and welcome to the week! It's time once again for our look back at the noteworthy updates of the last seven days. Some great familiar faces from the past appearing this time around among the usual crowd, and even a new face or two for seasoning. It's a nice selection this week, all things considered. Of course, you can keep an eye out for updates yourself using AppShopper or by participating in the TouchArcade forums. This weekly summary is just here to fill you in on the things you might have missed. Let's go for it!
Minecraft, $6.99 You know, it really is amazing to me how long Minecraft has been riding as high as it has been. It hasn't dropped from the upper levels of the App Store ever, and it's still a consistent best-seller on every other platform, too. Of course, part of that is thanks to the ongoing updates the game receives. Like this one! Which adds in a new Character Creator that lets you customize your appearance, and a new type of animal: foxes. Some technical additions and bug fixes round things out, and the money keeps on rolling in.
The Quest, $7.99 Speaking of long runners, The Quest is still getting content courtesy of Zarista Games. The latest expansion pack is Basilisk's Eye, which sells for $2.99. As usual, once you've bought it you can activate it in the main app or play it as a standalone. Note that this is a very high-level expansion, requiring a character of at least level 75. Anyway, this update is about preparing the main app for the expansion and fixing a bug or two. Do check it out if you enjoy questing it up.
Matchington Mansion, Free Okay, props. Matchington Mansion had a Halloween event, as you'll recall. It was called Spookington Mansion. And now here we are post-Halloween, and the game is now running a Day of the Dead event! With so much thematic overlap and the dates being so close, most games run an event for one or the other. But over-achiever here is doing both. Anyway, the new event brings in Day of the Dead-themed furniture, a new ski resort area, more than 30 new puzzle levels to match your way through, and a new comic. Not bad at all. The update, I mean. The game, I have no comment on.
Fortnite, Free Well, things are more or less back to normal in the world of Fortnite now. That whole… black hole thing was neat, yeah? Pretty neat. This update brings back Fortnitemares, so get ready to battle the Storm King with your buddies. The Combine is also back, all dressed up in Fortnitemares style. Climb the leaderboard and see how you stack up against the other players. I mean, you know they had to bring that Grade-A pun name back sometime. You can't waste that kind of thing on a one-shot.
Into the Dead 2, Free While other games are shedding their horrifying costumes, Into the Dead 2 stays spooky all year long. The latest update adds a new story event called Tempest that introduces a new cast of characters, and a new weapon called Aftershock that is apparently useful for zapping zombies. There are some new weapon skins to match the new event, and some UI tweaks have been made to make it easier to get certain types of info. The zombies may not stay dead, but the bugs that have been fixed have likely been laid to their final rest.
Muse Dash 喵斯快跑-跑酷游戏, $2.99 Muse Dash seems to be pretty lively when it comes to updates, constantly adding new songs and stuff to keep things fresh. A new music pack is available called Happy Otaku Package Vol.7, adding some new songs to the game. A Halloween start screen was added but may possibly be gone now, and a new free song was added for the holiday. A neat new feature added in this update is the weekly free song. Each week, one song from one of the DLC packs will be available to play for free. It will also be discounted as a permanent purchase during that period. It's a nice way to give players a taste of some songs and a discount program all in one. Some other tweaks and bug fixes are here for those who seek them.
Blackmoor 2, Free Hey, it's Blackmoor 2! Now that's not a game you see get too many updates, but what a grand one we've got here. It's the Hallowed Knights expansion, and it adds in six new wild stages that include an owl farm and football with knights, a new character named Jon Jacob. The update also includes support for iOS 13-compatible controllers and even allows you to link up multiple controllers to get in on some same-device multiplayer. There are some other goodies in here, but I'll leave some of the fun surprises for you to find out.
Alphaputt, $1.99 Not everyone likes golf, but I think most people can get behind putting. Another thing people can get behind? The alphabet. This game brings them both together, having you putt your way through courses designed after the letters of the alphabet. This update adds a new bonus hole, an 'M'-shaped deal to commemorate Movember. Apart from that, there are some localization improvements, tweaks to the UI, and some bug fixes. Very proud that my initials would all be total pains in the butt in any kind of putting challenge.
CSR 2 Drag Racing Car Games, Free Some new events are brewing in CSR Racing 2, and that was a deliberate choice of words because those events are Britain-themed. You see, they like tea. And you brew tea. So… yeah. Okay, let's get on with those update notes! In the Best of British 1 & 2 events, you'll have a chance to get your hands on some unique British sports cars. And some non-British sports cars, because no one can live on British cars alone. Food and water are also necessary things. Remember that, Pete. Remember that. New race cars include the McLaren Senna, the Porsche 718 Boxster Spyder, and the Noble M600 Carbon Sport. There are new Purple Star versions of the Chevy C10 Classic Car Studio "Tiffany", the BMW M8 Coupe, the Lotus Evora GT430, and the McLaren 720S Spider. And now that I've said the names of a bunch of cars, we can bring this entry to a close.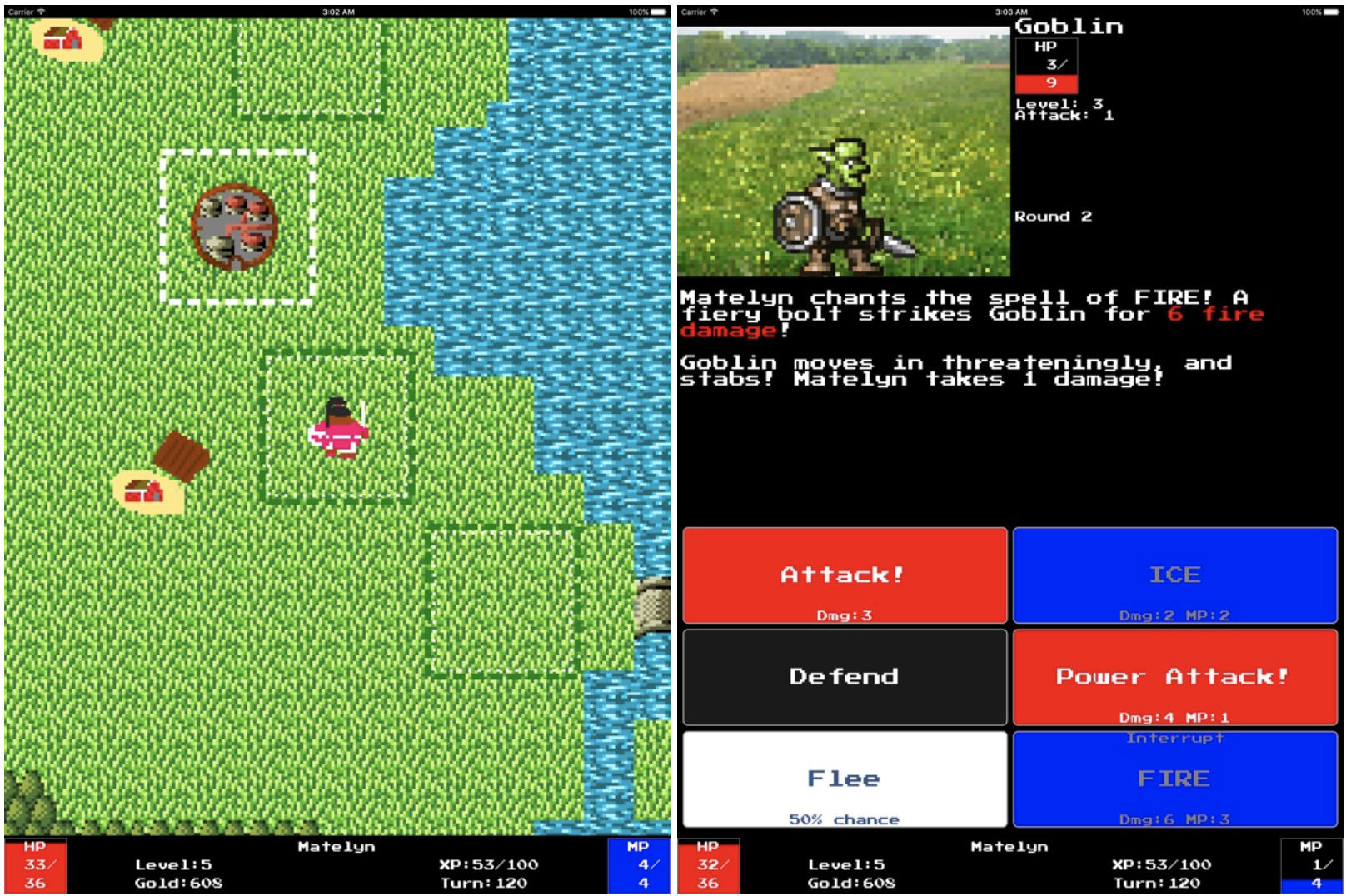 Vigil RPG, $1.99 Hey, Vigil RPG is five years old! I remember when I reviewed that one. Apparently five years ago. A half-decade. Woof. Well, to celebrate that milestone, the game has gotten a really big update. Some of it is technical, like making it a universal app and adding in support for modern screen sizes and dimensions. But there is also some new content here as well, with new tips from Bo the Bartender, a new early-game boss, and some new music. And then there are some excellent tweaks like local high scores for quests, some redesigned enemy encounters, improved graphics and sounds, and a few outstanding bug fixes. Clearly a very deserving winner of the coveted UMMSotW award.
That about wraps it up for last week's significant updates. I'm sure I've missed some, though, so please feel free to comment below and let everyone know if you think something should be mentioned. As usual, major updates will likely get their own news stories throughout this week, and I'll be back next Monday to summarize and fill in the blanks. Have a great week!