Each and every day new mobile games are hitting the App Store, and so each week we put together a big old list of all the best new releases of the past seven days. Back in the day the App Store would showcase the same games for a week, and then refresh those features each Thursday. Because of that developers got into the habit of releasing their games throughout Wednesday or very early Thursday in order to hopefully get one of those coveted features spots. Nowadays the App Store refreshes constantly, so the need for everyone to release all on the same day has diminished. Still, we've kept our weekly Wednesday night format as for years that's the time people knew to check TouchArcade for the list of new games. And so without further ado please check out the full list of this week's new games below, and let us know in the comments section which games you'll be picking up!
---
AFK Cats (Free)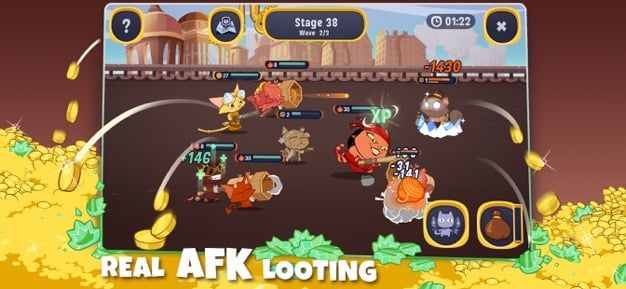 iTunes Description
Welcome to one of the most unique AFK games, where your heroes will fight even when you are offline! Create and manage a powerful team without all the grinding found in other RPG games! Relax and when you return to your phone, you can claim materials, new equipment and weapons, which your heroes gathered in automatic battles. It's absolutely stress-free!
Forum Thread: AFK Cats: Idle Arena (by Pixel Federation Games)
---
Alluris ($4.99)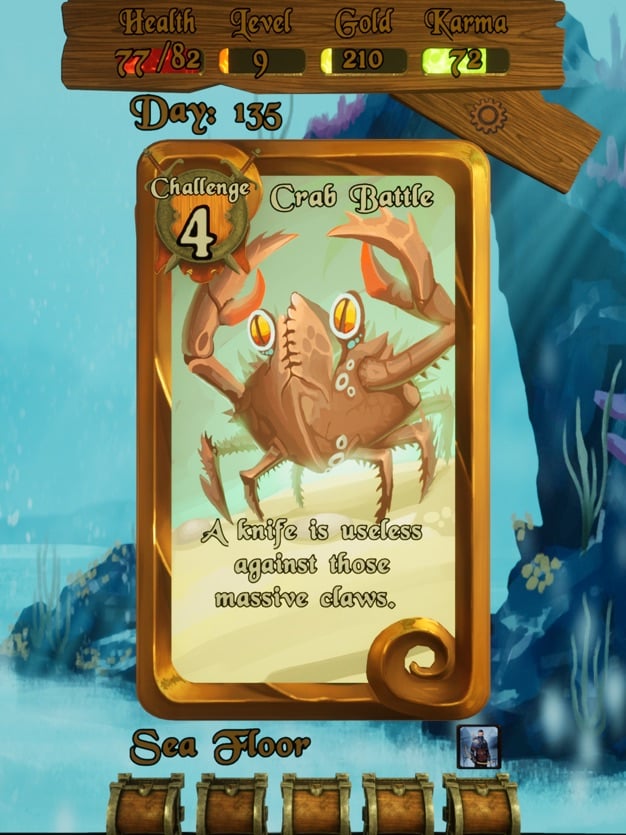 iTunes Description
You begin your journey on the roads outside the City of Alluris. Your goal is to travel the world, level up, and collect items, followers, and abilities until you can overcome Baron Dread and save Alluris. The game is played with the simple input of dragging cards left or right. However, the decisions you need to make can sometimes be everything but simple. Your options for dealing with a situation are dependent on your backstory, race, gender, or a prior decision you've made in the run.
Forum Thread: Alluris (by 562 Interactive)
---
Arena Allstars (Free)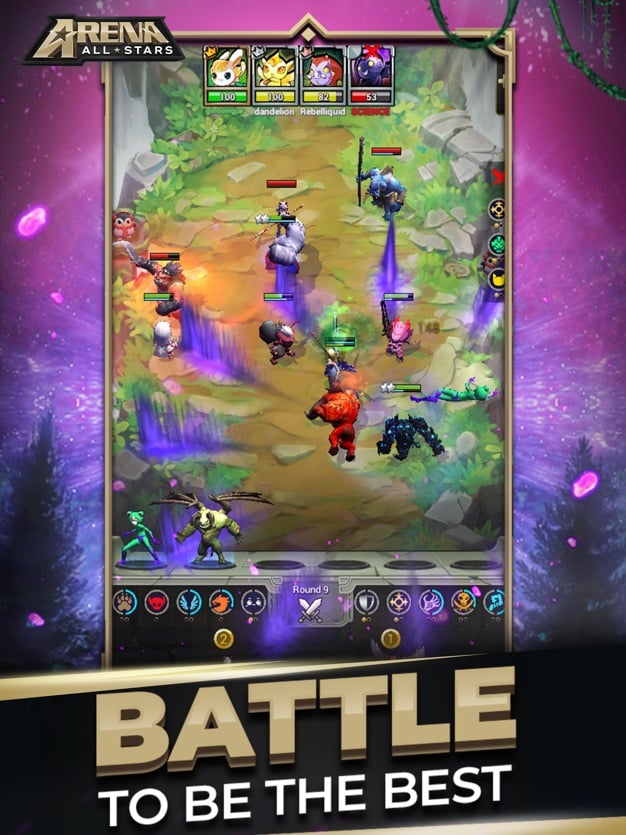 iTunes Description
Arena Allstars is a turn-based strategy game where you compete with up to seven opponents in an epic real-time battle. If you are looking for a quick matchup, choose Team Co-Op Mode and take down your opponents in less than 10 minutes. Draft your team, execute top-level strategies and strive to be the last person standing! Compete in the monthly tournaments to earn rewards and ascend the ranks in Arena Allstars.
Forum Thread: Arena Allstars (by Match Set Games)
---
Bad North: Jotunn Edition ($3.99)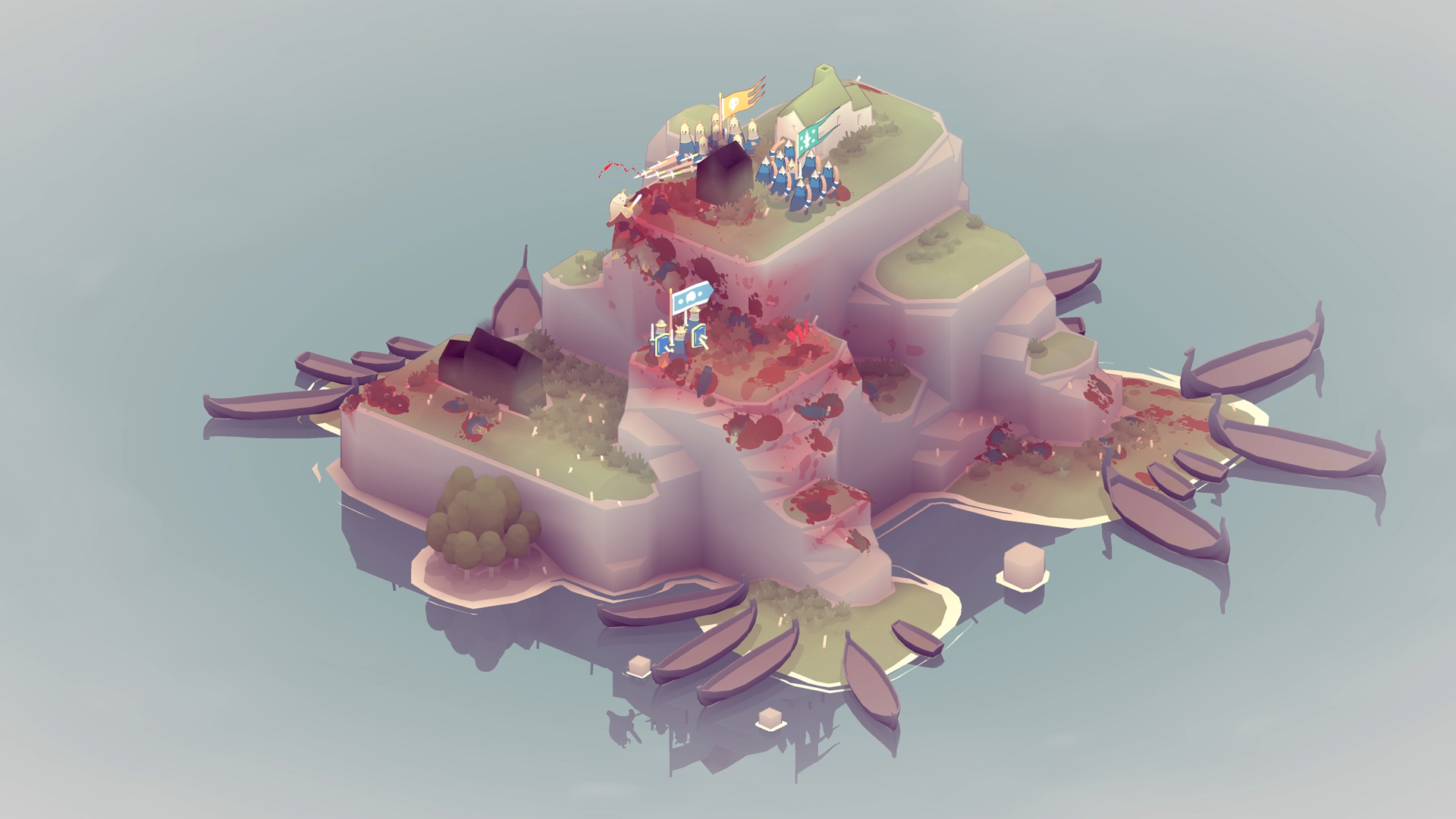 iTunes Description
Bad North is a charming but brutal real-time tactics roguelite. Defend your idyllic island kingdom against a horde of Viking invaders, as you lead the desperate exodus of your people. Command your loyal subjects to take full tactical advantage of the unique shape of each island. Everything is at stake: fail, and watch the blood of your subjects stain the ground red.
Forum Thread: Bad North: Jotunn Edition (by Raw Fury)
---
Better Communities (Free)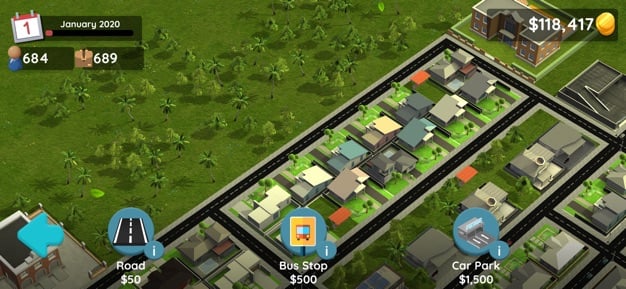 iTunes Description
Build the town of your dreams on the eastern coast of Australia. From people's homes to stadiums, roads to bus stops. Build along the coast to the distant mountains – build it your way!

This city simulation game from Local Government Association of Queensland allows you to face real world consequences to decisions. Handle budgeting, land value, crime, pollution, education, and much more.
Forum Thread: Better Communities (by Bail Enemy Jet)
---
!BonVoyage ($1.99)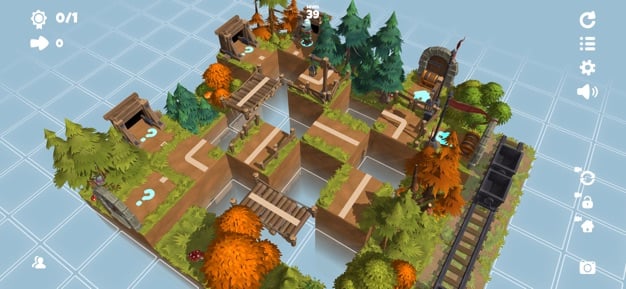 iTunes Description
!BonVoyage is a drag tile puzzle game variation where you need to drag tiles to reconstruct path for stranded knights in levels varying in gameplay rules and complexity. Engage in a beautiful cartoonish style and beat the best scores. Help lost heroes find their way home!
Forum Thread: !BonVoyage (by Boris Zapotocky)
---
Bouncer Story ($4.99)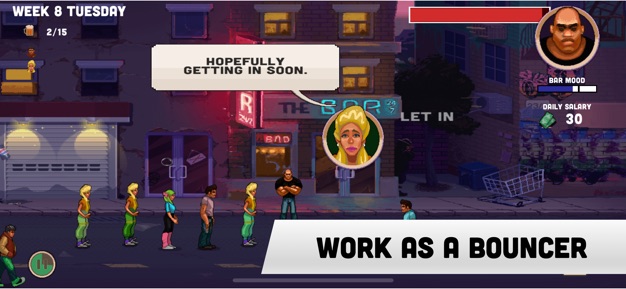 iTunes Description
Bouncer Story is a retro styled action RPG. You play as a bouncer in a mafia influenced nightlife. Your choices affects the story with 13 different endings to reveal.

In Bouncer Story you have a gambling debt to pay to mafia and you need to earn your living by working shifts as a bouncer at bar.

It does not get any easier as serious crimes start happening around you tensing the atmosphere between mafia members and the detectives. It is your choice to decide who to help and how.
Forum Thread: Bouncer Story (by Helmi Games)
---
CHEAP_GOLF ($1.99)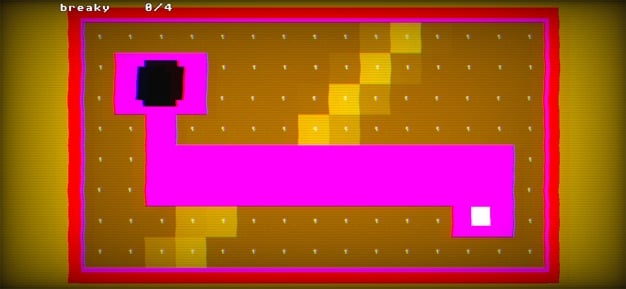 iTunes Description
Hello, my name is SUSAN, and I am the host of CHEAP GOLF. Here are some things you should know about this game:

– It is a surreal retromodern minigolf comedy. You will fling a boop into the goal many times and I will talk to you between levels. Eventually you will hear my voice.
Forum Thread: CHEAP_GOLF (by Pixeljam)
---
Cyber Dude: Dev Tycoon (Free)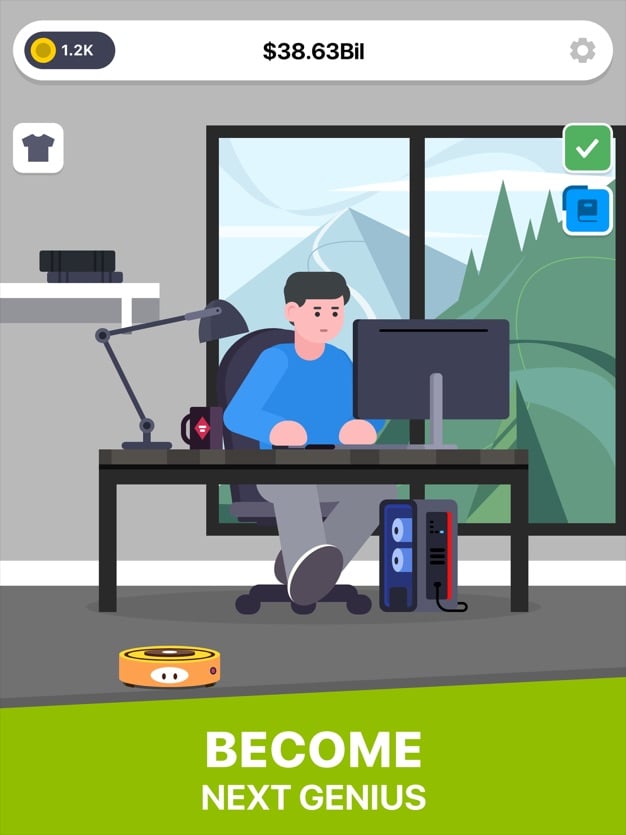 iTunes Description
Ever wanted to become a genius, billionaire, playboy but doubt your strength? It's time for action! Become a computer genius and get ready to conquer Mars, because you are the one who can do it!

Gather your riches, buy new homes around the world, upgrade computers and become more genius by improving your skills. Create Apps and Games. Get legendary items. Fight viruses. Start your adventure now and find yourself on another planet!
Forum Thread: Cyber Dude: Dev Tycoon (by Tapteek)
---
Digimon: ReArise (Free)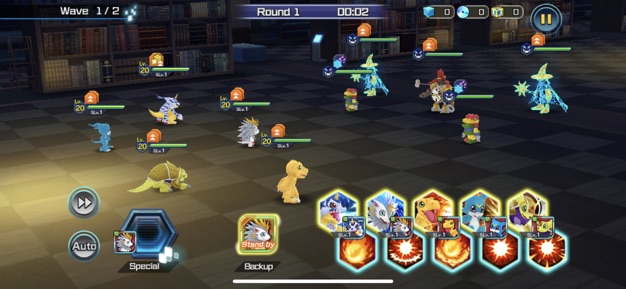 iTunes Description
An unknown Digimon calling itself Herissmon has appeared in your smartphone.
Suddenly, a mysterious force known as "Spirals" attack…

This is the tale of your Digimon's ReArise.

Dive into a story of new faces and old friends in this Friendship Digivolving RPG!
Forum Thread: DIGIMON ReArise (by BANDAI NAMCO)
---
Disney Princess Majestic Quest (Free)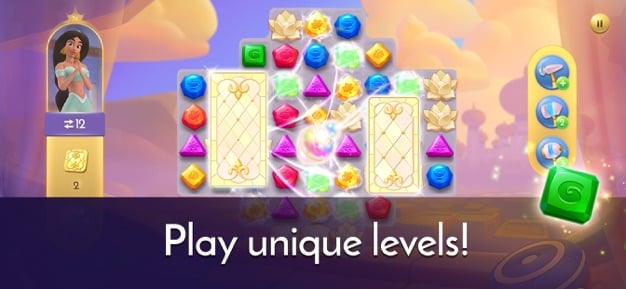 iTunes Description
Restore Kingdoms together with the Disney Princesses in an all-new Match-3 puzzle game!

Embark upon an immersive Match-3 puzzle adventure unlike any you've ever played! Discover the wondrous world of each Disney Princess and join them on a journey to rebuild their realms after a magic storm strikes.
Forum Thread: Disney Princess Majestic Quest (by Gameloft)
---
EL-K : Electric Key Head Man (Free)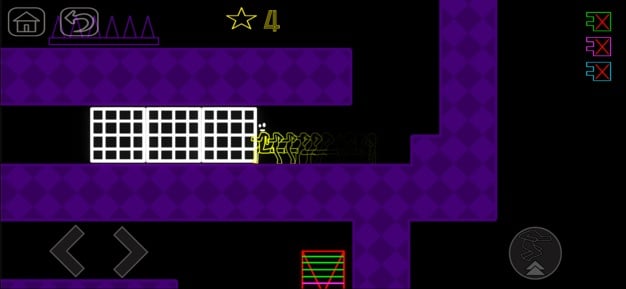 iTunes Description
EL-K is a sidescroller type game where you need to find all the key parts. There are crates to move around. You will need to find the right place to put the crates so you can jump to secrete spots. There are small doors you can open with different color key parts.
Forum Thread: EL-K : Electric Key Head Man (by Radiobush)
---
Five Mazes (Free)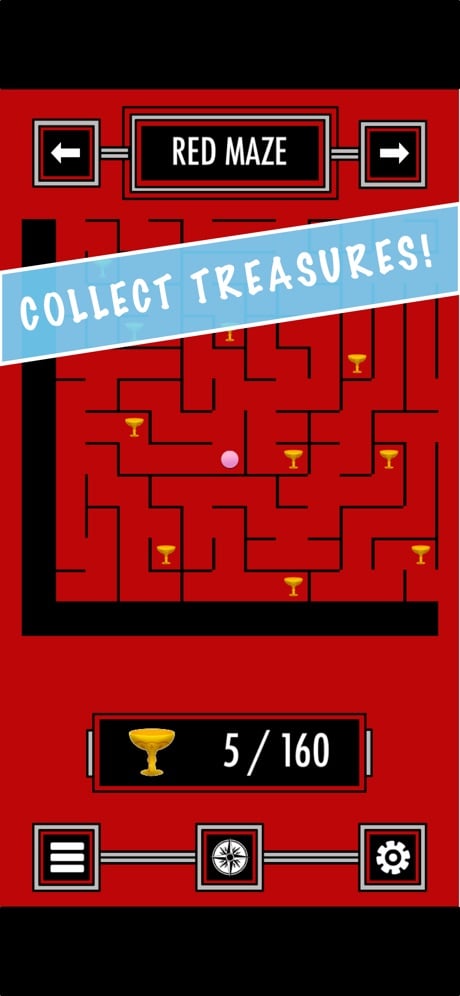 iTunes Description
Swipe your way through colorful mazes of increasing size on a treasure quest!

Use the map mode to see an overview of the entire maze with your current location and all remaining treasures. Use the map mode zoom controls to see more detail on any section. When zoomed in you can tap and drag the map around. The map mode transport feature will let you move to a new section in the maze instantaneously!
Forum Thread: Five Mazes (by Blake Driskill)
---
Get aCC_e55 (Free)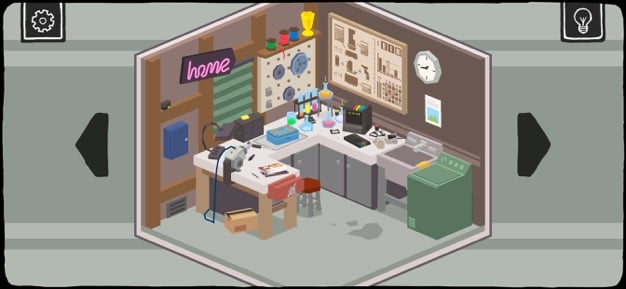 iTunes Description
Now the near future, cyberpunk, and you are a local geek. Not a scientist or a genius, but a very talented inventor. For the past few years, you have been living in a rented workshop next door to a bar. The bartender is your good friend and soul mate, however it was his idea with an auction and with a very dubious lot "time machine", yes. In general, now she is in the garage, and not a little effort has already been spent on her, but, most importantly, this is the new T9 string engine. It remains to collect it, well, and a couple of little things … Well? To the cause!

Get aCC_e55 – isometric puzzle quest with the mechanics of rotating rooms. You have to open what is closed, correct what is broken, find a way out of the rooms and solve various kinds of tasks and puzzles.
Forum Thread: Get aCC_e55 (by UnderAIR)
---
Infiltrate 2 (Free)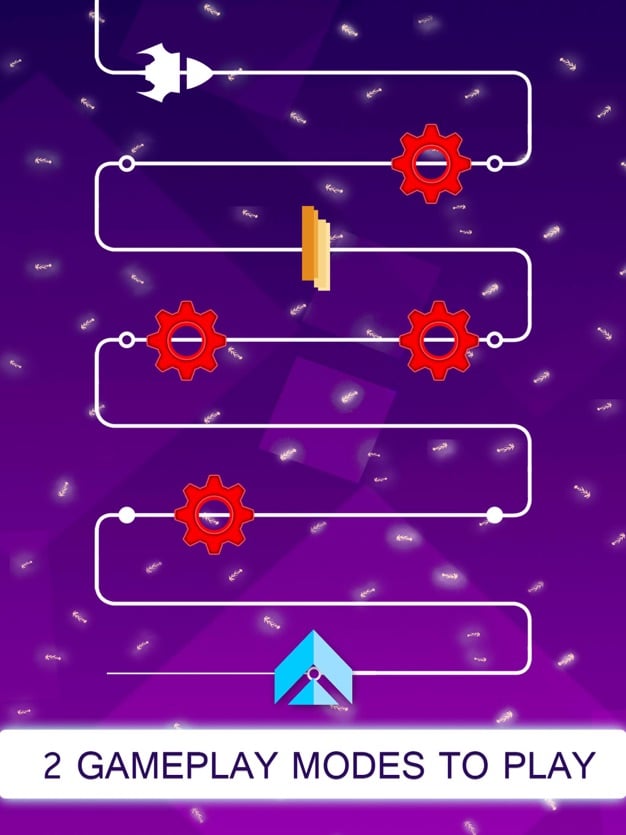 iTunes Description
The Year is 2020, you are an upcoming hacker, Cody Hunter. You aspire to be a Master Thief one day. In this part of your adventure you will be hacking and gaining access to some of the top secret Artifacts held by other thieves and intelligence agencies.

Get ready to hack your way through some of the hardest networks in the world. Use your crazy hacking abilities and power ups to overcome your enemies. You can stop time, double jump and use your shield to counteract everything the bad guys throw at you. You will be able to collect a lot of data packs throughout the game, use them to disguise yourself by playing as one of the 30 different characters. Each one of them is different. Try them out and choose wisely.
Forum Thread: Infiltrate 2 (by Smash Game Studios)
---
Jack: Snake Attack (Free)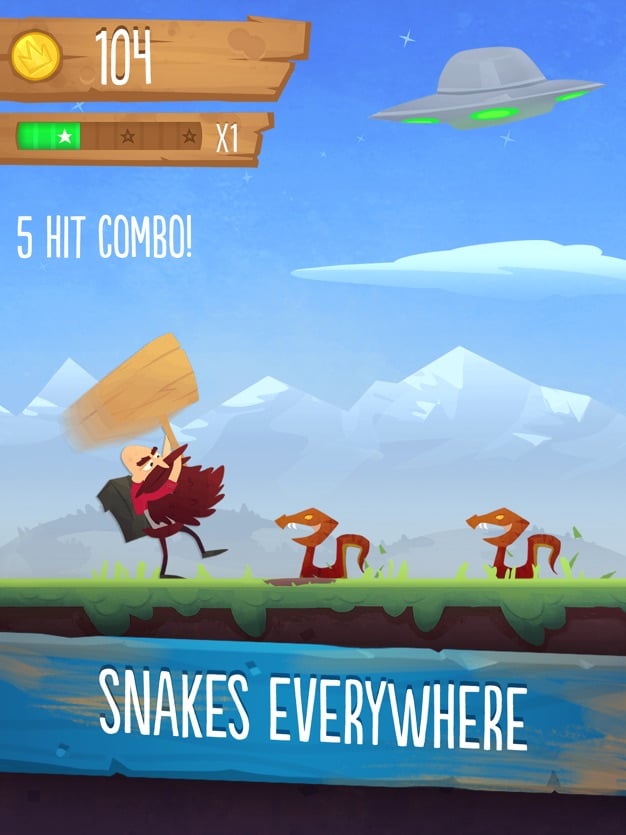 iTunes Description
Jump, duck, and swing your hammer to survive.

Features:

• 50+ hats, 7 backgrounds, and 2 character skins to unlock.
• 6 enemy types with different variations based on the location.
• Easy mode that lets you practice without dying and an expert mode for advanced players.
Forum Thread: Jack: Snake Attack (by Junkr)
---
Knight Fright (Free)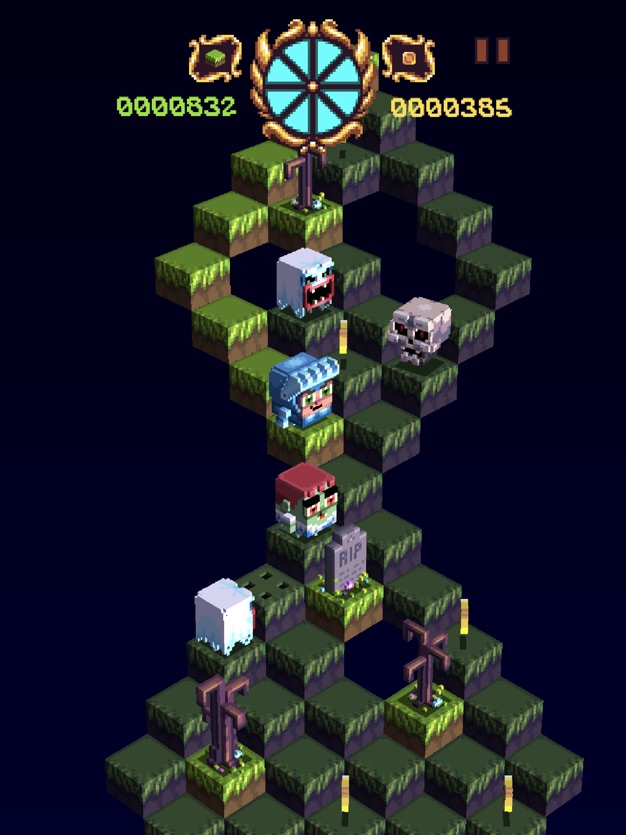 iTunes Description
Ghouls, ghosts, and goblins have cursed the land. It is up to you to save your kingdom by forging valiantly into the darkness and bring the world back to life – one step at a time!

Knight Fright is a rogue-like arcade experience that throws an endless variety of platforming and enemy challenges at you in an effort to thwart your heroic attempts to rid the land of its demonic curse.

Unleash your holy knighthood by cleansing eight platforms and destroy the evil foes that stand in your way. Be careful though! One wrong step and you're back to avoiding danger in your underwear!
Forum Thread: Knight Fright (by Atooi)
---
Krystopia: A Puzzle Journey (Free)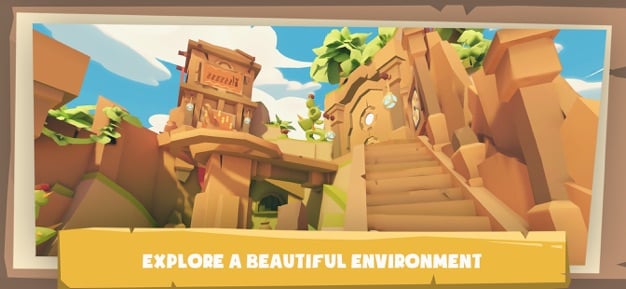 iTunes Description
Follow Nova Dune, a space explorer in her quest to find out about the unfamiliar distress signal she received aboard her ship. Determined to investigate it, she finds herself on a desolated planet where all civilization has vanished.

Solve puzzles and unwrap the mystery that lies in the beautiful universe of Krystopia.
Krystopia is an escape room game that challenges and captivates you with intriguing laser puzzles, robots and hidden objects.
Forum Thread: Krystopia: A Puzzle Journey (by Antler Interactive)
---
Last Cloudia (Free)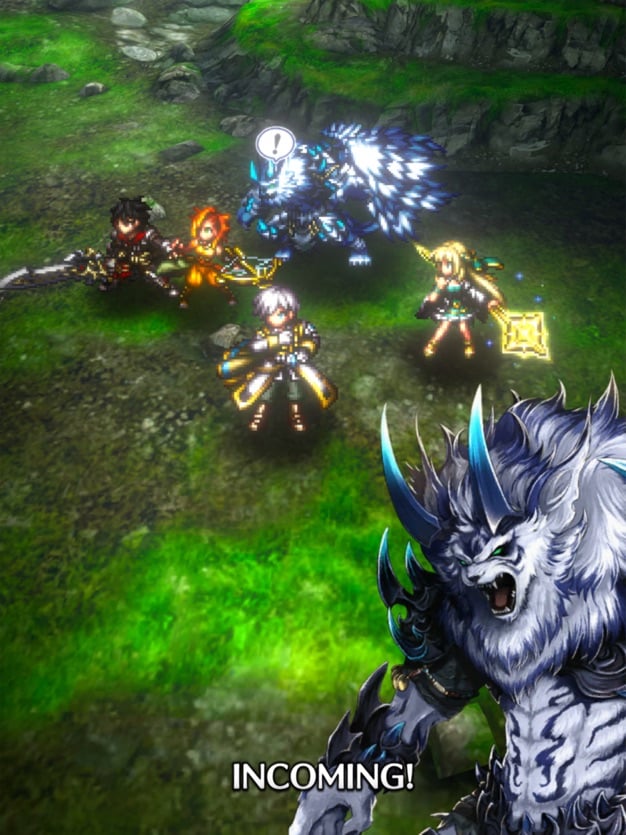 iTunes Description
The tale of the bond between Man and Beast.

A world where humans and beasts coexist, Granzelia. The war started by the God of Ruin has passed and humanity is now living in peace. However, things start to change when the 12th Division of the Knight Brigade was given a mission to rescue a young woman.

Kyle, a young hot-blooded knight, and Rei, a fearless beast boarded a skyship of the Empire.
What they didn't know was…

Their choices would change the world.
Forum Thread: Last Cloudia (by AIDIS)
---
Monolisk (Free)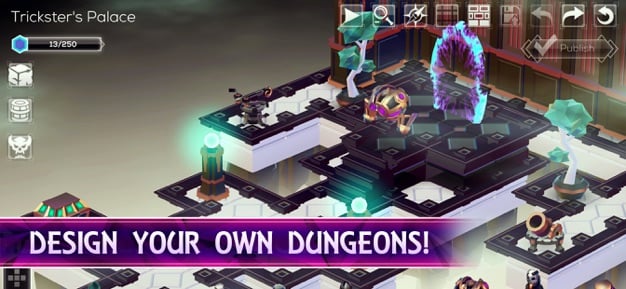 iTunes Description
Raid a gazillion handcrafted dungeons, collect loot and creature cards and build your own dungeons for others!

MONOLISK is a fantasy mobile ARPG, CCG and dungeon builder in a single package. Build dungeons, share them with your followers, gear up your heroes and clear levels built by your friends!
Forum Thread: MONOLISK (by Trickster Arts)
---
Nood Climbrs (Free)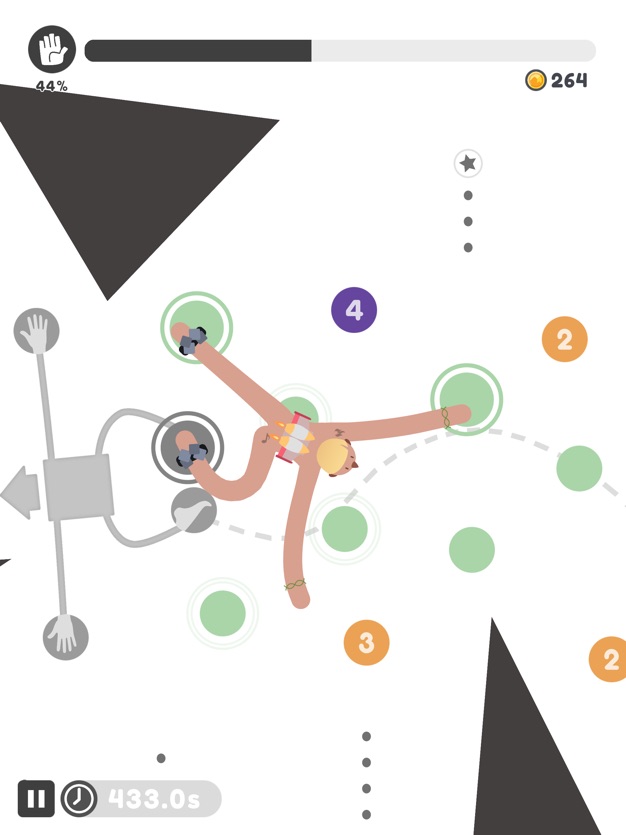 iTunes Description
Bare-it-all in a risqué climb to the top!

In Nood Climbrs you control a noodley-limbed (and scantily clad) climber while they explore a carefully designed climbing wall, streak to new heights, and unlock outrageous new outfits.

Master the simple & unique climbing mechanic which challenges you to gain mastery over gravity and test the limits of your spaghetti-armed body!
Forum Thread: Nood Climbrs (by Noodlecake)
---
PVPets: Tank Battle Royale (Free)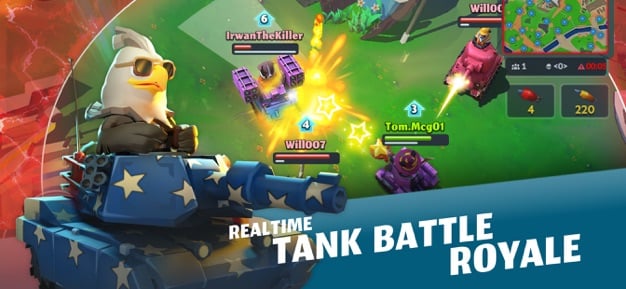 iTunes Description
Ever thought how Battle Royale can look like if it were between cute pets driving the coolest tanks in history?

Smash this action-packed multiplayer Tank Battle Royale!

Intense online PvP games with players from all over the world, experience the best in tank game action with PvPets: Tank Battle Royale!
Forum Thread: PvPets: Tank Battle Royale (by IUGO Games)
---
Reky ($3.99)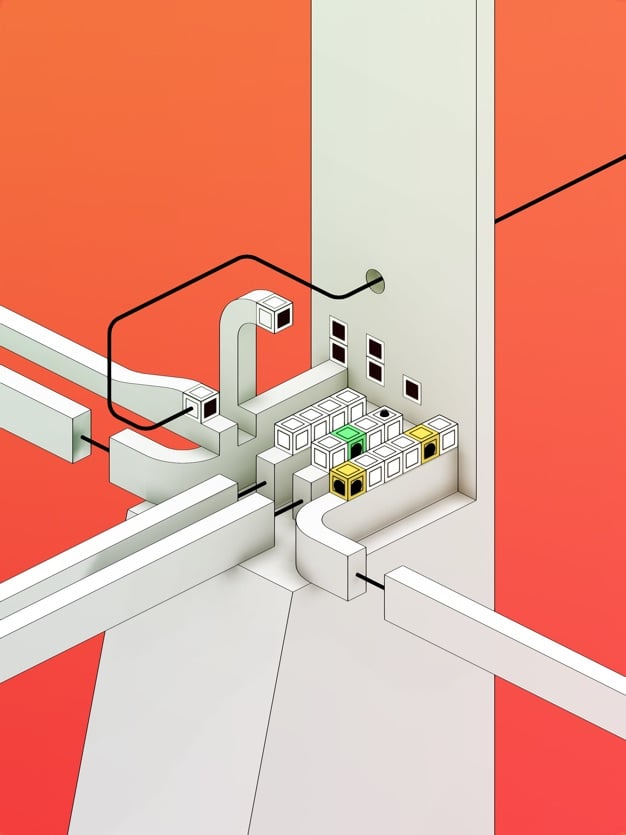 iTunes Description
A logic puzzle game, Reky marries an elegance of design with an architectural minimalist aesthetic to create an experience that is fresh, stylish and satisfyingly challenging. Using the one-finger touch controls, the player interacts with the different puzzle elements of each level, shifting and moving them in order to create a path to the goal. Everything in the game is simple and functional, with only cubes, lines, exits, portals and a dash of colour used to create a large variety of brain-teasing challenges.
Forum Thread: reky (by Andreas Diktyopoulos)
---
Space Dodger 2019 (Free)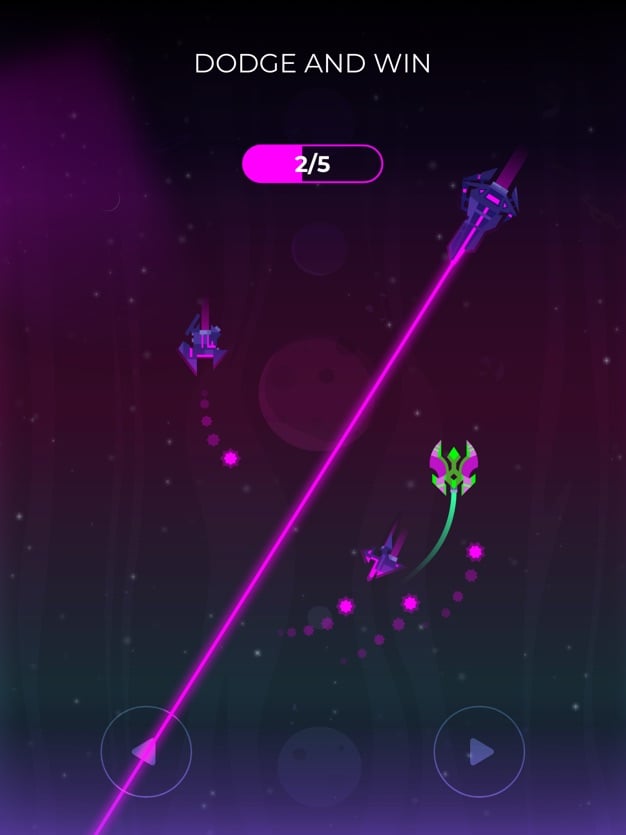 iTunes Description
Space Dodger 2019 – is a fun online space arcade game. It is a game perfect to kill time.

Well, cosmonaut, that's the future, you are now a lonely space explorer, all you have is your spaceship and skills to drive it. In the galaxy, you will meet aliens and you will be plunged in the battle of worlds. Dodge alien attacks and use their weapons against them!
Forum Thread: Space Dodger 2019: arcade wars (by Black Bears)
---
Starbeard ($0.99)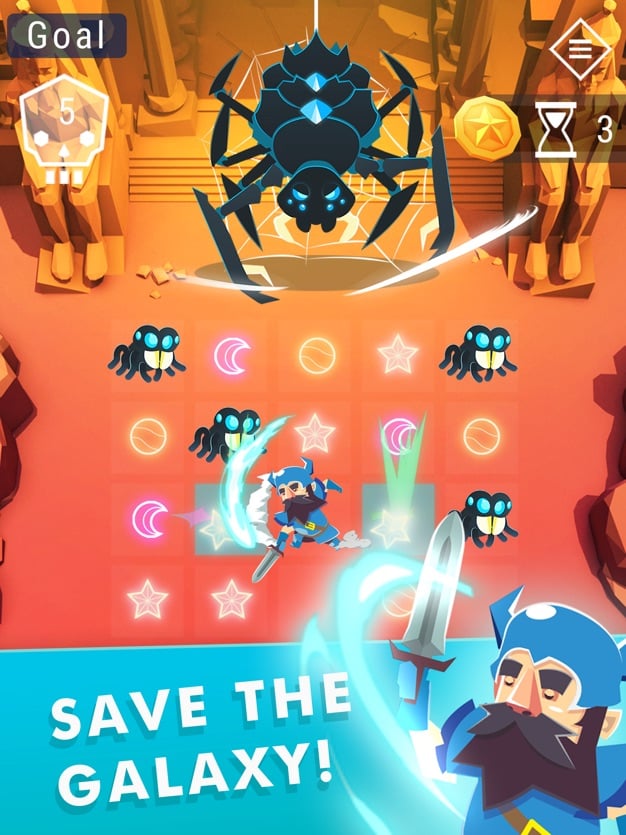 iTunes Description
Starbeard is a roguelike romp that turns match 3 puzzles on their head, combining tactical tussles and community developed content, all with characters that'll leave you starry eyed. In this constellation matching, bug crunching adventure, players will explore beautiful levels and challenge beastly bosses.

The evil Gnomad wants to destroy the environment with his insatiable gluttony, whilst his pansy of a brother is out to get filthy rich. Despite this, players will spread gardens throughout the Galaxy with the colourful and crazy powers of the Starbeard Gnomes, and can also create a gnome of their own design!
Forum Thread: Starbeard (by Jolly Good Games)
---
Starlost (Free)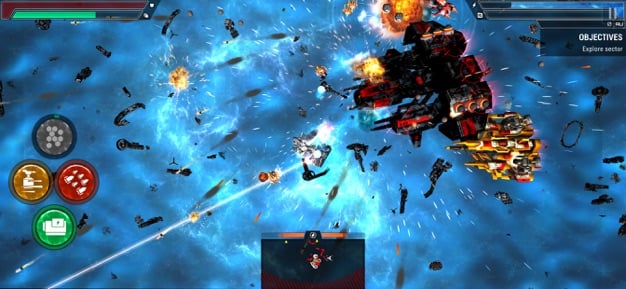 iTunes Description
Starlost is a top-down space shooter, mixing tower defense, bullet hell, and classic RPG elements with gorgeous 3D graphics. Take control of Axel in an unforgettable epic story mode campaign.

Mine asteroids, research new technologies and build up your ship – choose your loadout, select your abilities and defeat the evil robot hordes in this intense shmup!
Forum Thread: Starlost (by Hoodwinked Games)
---
Tactic Master (Free)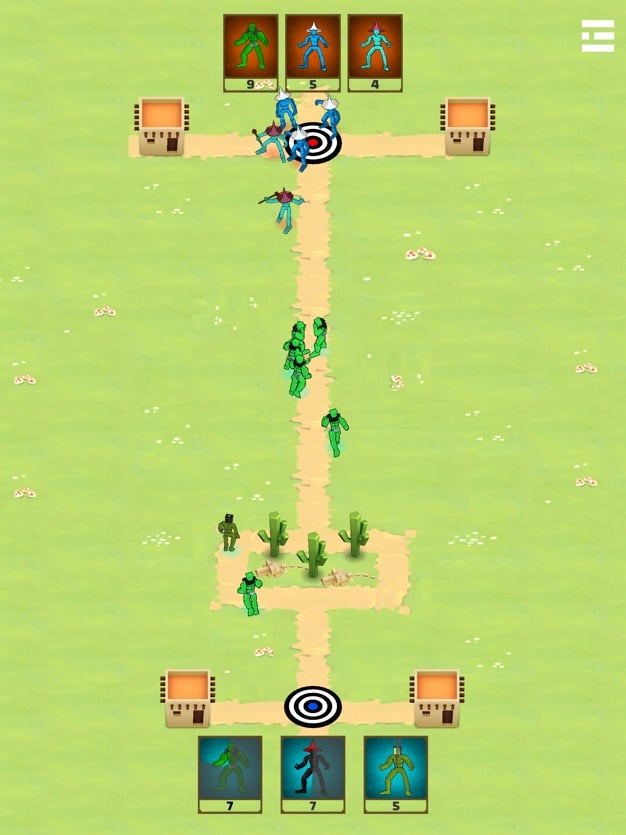 iTunes Description
An offline, single-player, real time card battle game.

Plunge into lightning-fast battles and fight in campaign, studio and random modes. Face fearsome enemies, dominate them and crash them all with your strategy and power.

You need to reach your enemy's base or eliminate all his warriors to win the battle.
Forum Thread: Tactic Master (by RayTron Lab)
---
Transmutation Lab (Free)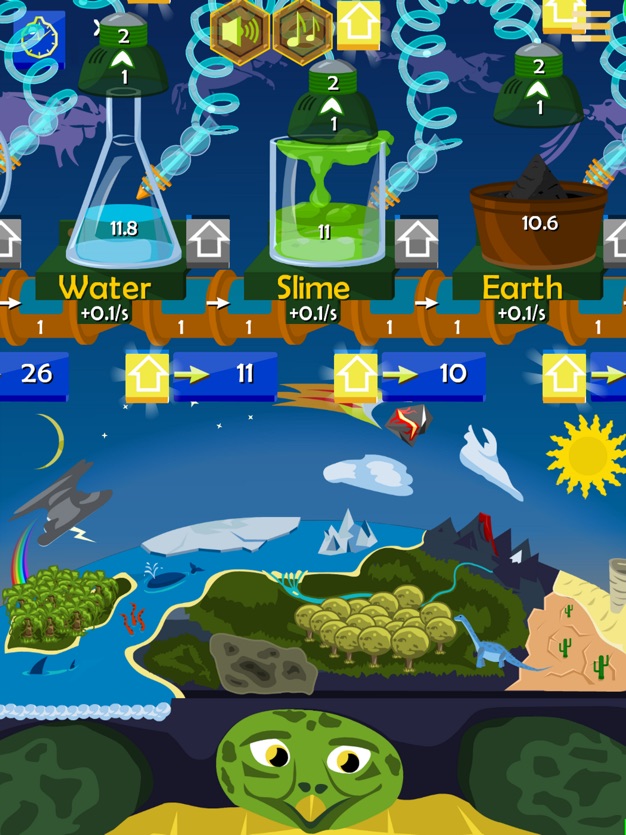 iTunes Description
You are the alchemist: medieval mad scientist! All what you have at the start is Air. But then you discover, how to get other elements: Water, Earth, Slime, Rock, Fire and so on!

As you alchemy laboratory grows, you can spend elements to upgrade the transmutation power or to create a whole world of you own. Once created, the world will help you boost your laboratory.
Forum Thread: Transmutation Lab (by Airapport)
---
TRIZ – Sacred Geometry Puzzles ($2.99)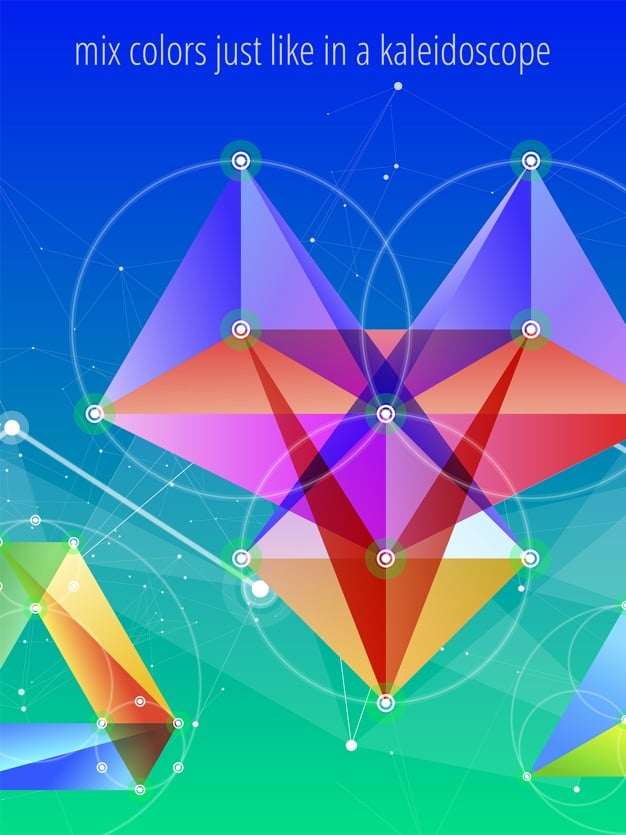 iTunes Description
Disentangle the color web of mysterious geometric interweaving and discover fascinating hypnotic shapes. Distract from reality in the world of pure abstract forms and bright subtly changing colors. Give in to the meditative atmosphere and go with the flow of serene tranquility. Modern abstract art comes to life and turns into puzzles!
Forum Thread: TRIZ – Sacred Geometry Puzzles (by ArtFireGames)
---
Utilizer Deluxe (Free)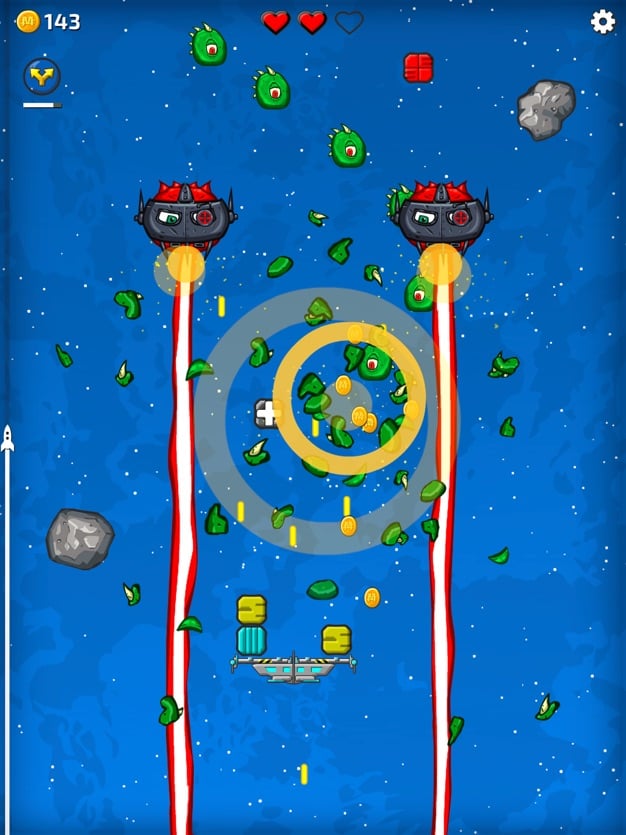 iTunes Description
There are many problems in our space: it is teeming with alien parasites, debris and asteroids, which makes space travel dangerous. Therefore, the Star Federation sends to deep space the Utilizers, whose mission is to make space safer for interstellar flights.
Forum Thread: Utilizer Deluxe (by Anegmetex)
---
Vectronom ($2.99)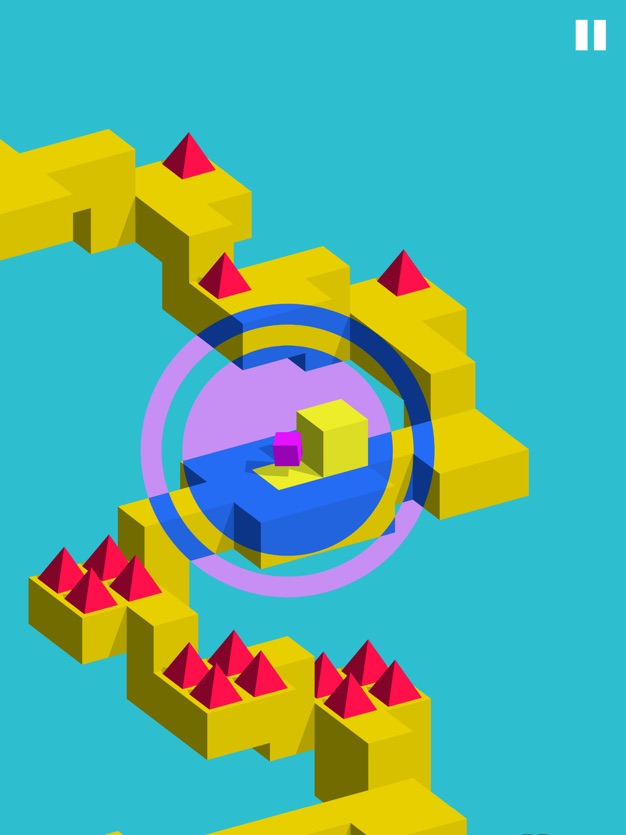 iTunes Description
Welcome to the psychedelic world of Vectronom: experience waves of color and a pulsing geometric path that changes with the beat… All set to a hypnotic electronic soundtrack. There's only one thing to do: turn up the volume and go with the flow. UNTZ! UNTZ! UNTZ!
Forum Thread: Vectronom (by Ludopium / ARTE)
---
Zombieland: Double Tapper (Free)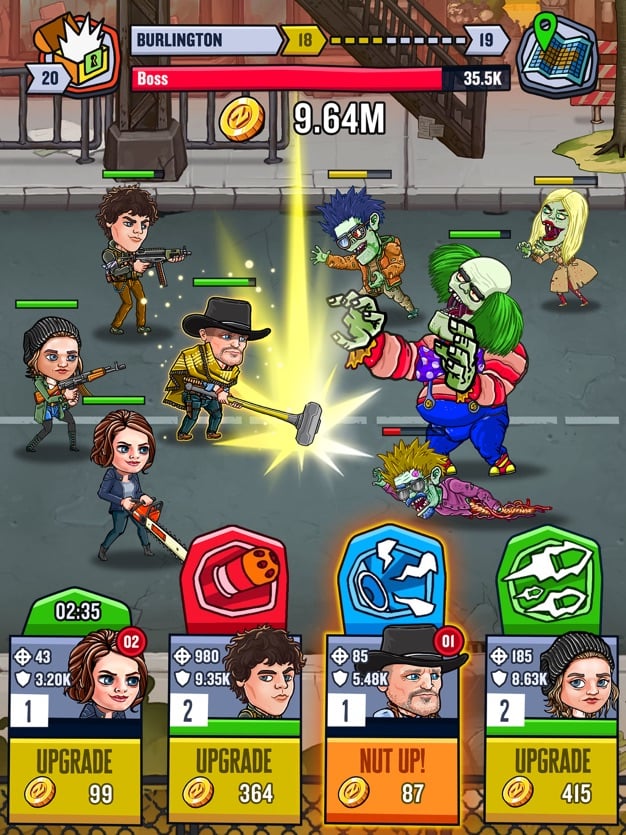 iTunes Description
Hit the road and go on zombie-smashing adventures with your favorite wisecracking survivors in Zombieland: Double Tapper. Remember the rules and BE A HERO as you lead your squad across the wastelands of America. It's time to NUT UP or SHUT UP!

Set in the post-apocalyptic American universe of Zombieland, players will build squads of quirky characters, collect devastating equipment, and survive against a variety of brain-hungry zombies in this addictive Idle RPG.
Forum Thread: Zombieland: Double Tapper (by Sony Pictures Television)
---
Zooba: Action & Adventure Game (Free)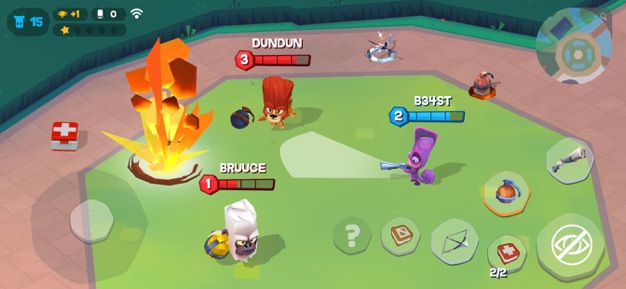 iTunes Description
Zoo Battle Arena is a twist on traditional battle royale! Get the best from MOBA (Multiplayer Online Battle Arena) and Battle Royale in an animal fight for survival in the zoo.

Jump right in and start battling to be the last one standing! Play anywhere and anytime you want! The zoo is yours for the taking!
Forum Thread: Zooba: Action & Adventure Game (by Wildlife Studios)
---