Joycity's Pirates of the Caribbean: Tides of War (Free) is a turn-based strategy game which sees you fighting alongside an ever-expanding roster of legendary captains to battle monsters, build ships, and ultimately conquer the seven seas. The game has built a sizable player base since its launch back in 2017, and the dev team is always looking for ways to expand and improve the experience based on fan feedback.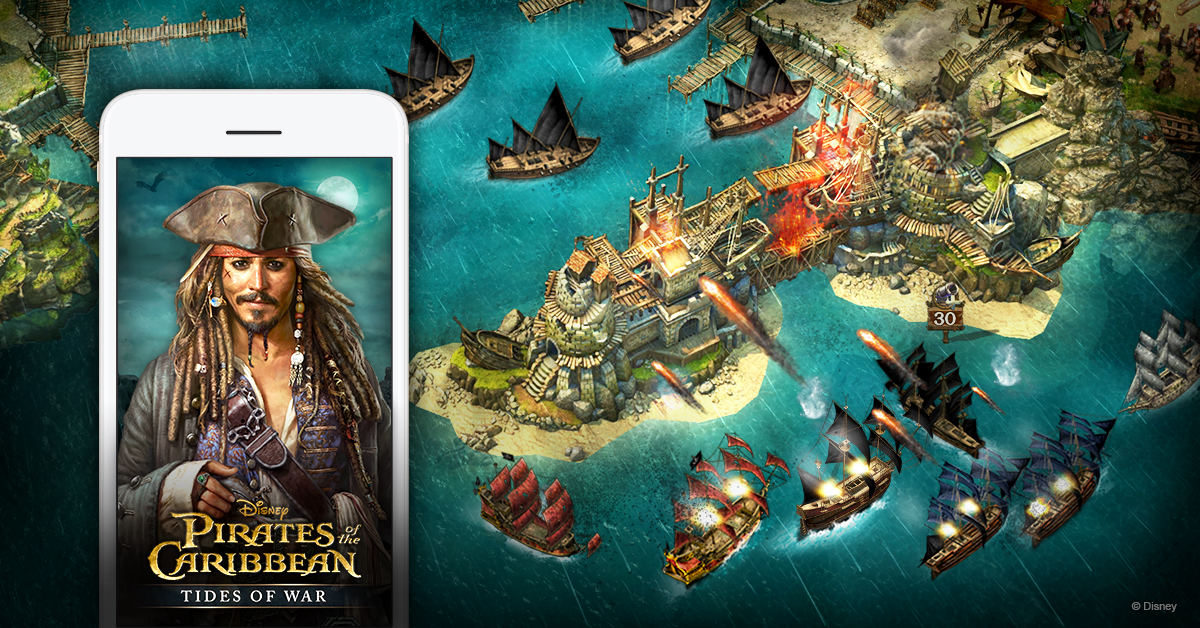 The latest feature being added is called 'alliance vs alliance'. And, as part of the much-anticipated October update, an all-new legendary island has arrived for you to plunder with the help of your fellow captains.
The iconic Port Royal, which you can find at the very centre of the Caribbean, is now up for grabs to any alliances strong enough to take on the challenge. The rewards are well worth the effort, as the alliance which manages to occupy the city after each event cycle will net itself a handy buff and a boast worthy title.
To answer some popular fan questions, showcase some upcoming content, and discuss tacticians and alliance support, the team has put together the game's first-ever Developer Diary. Interestingly, a lot of the in-development features highlighted here are being worked on because of fan feedback.
If you've ever fancied yourself as a swashbuckling, gold-plundering pirate, you'd be wise to check out Pirates of the Caribbean: Tides of War over on the App Store and Google Play. You can also find out more about the game on Joycity's official website here, on Disney's official website here, or at the official Facebook page here.
Sponsored Content
This article is sponsored content written by TouchArcade and published on behalf of Joycity to promote the latest update to Pirates of the Caribbean: Tides of War . For questions or comments, please email [email protected]