Niantic just announced a new Halloween event for Pokemon GO (Free) that will make things spoofy from this Thursday onwards. The event will feature Halloween themed cosmetics in the Style Shop, new Pokemon debuting in game, special Halloween themed versions of existing Pokemon, and more. Raids also get a spooky makeover for this event and you can expect Double Candy rewards. Watch the teaser for the Halloween 2019 event below:
Team GO Rocket Grunts have Shadow Pokemon with them for this event including Weedle, Kakuna, Beedrill, Electabuzz, Magmar, Lapras, Mareep, Seedot, Nuzleak, Sableye, Trapinch, Cacnea, Shuppet, and Duskull. For the Style Shop, items like the Zubat Bag, a Pikachu Onesie, and Mimikyu Bag will be available. There is a chance you might run into a Shiny Yamask during the event. The event will be live from October 17th until November 1st. Pokemon wearing festive outfits will also be in the wild and in raids. Pitch Black Pokemon Darkrai will appear in five star raids for this event. The event will also have double Catch Candy, Hatch Candy, and Transfer Candy.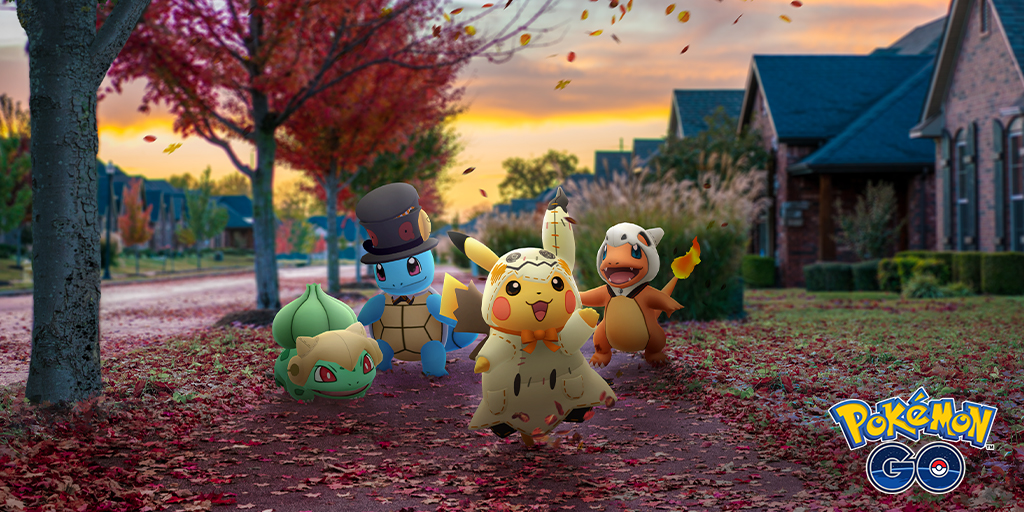 Now is a great time to get into (or back into) Pokemon GO with all the new social content, trainer battles, and more that have been added. I fully expect a proper collaboration with Pokemon Sword and Pokemon Shield in the next few weeks following the Halloween 2019 event with the console games set to launch next month. Head over to our forum thread for more discussion around Pokémon GO. Have you been playing it daily?