Hello gentle readers, and welcome to the SwitchArcade Round-Up for October 10th, 2019. Today has a massive amount of new releases, and that's where I've opted to focus my efforts for this article. We've got summaries of all of them, and what a lot they are. The highlights today are definitely in the visual novel genre, but there are some decent action games in there as well. On the sales front, some Resident Evil games are discounted along with a few odds and ends. Let's check it all out!
New Releases
Eliza ($14.99)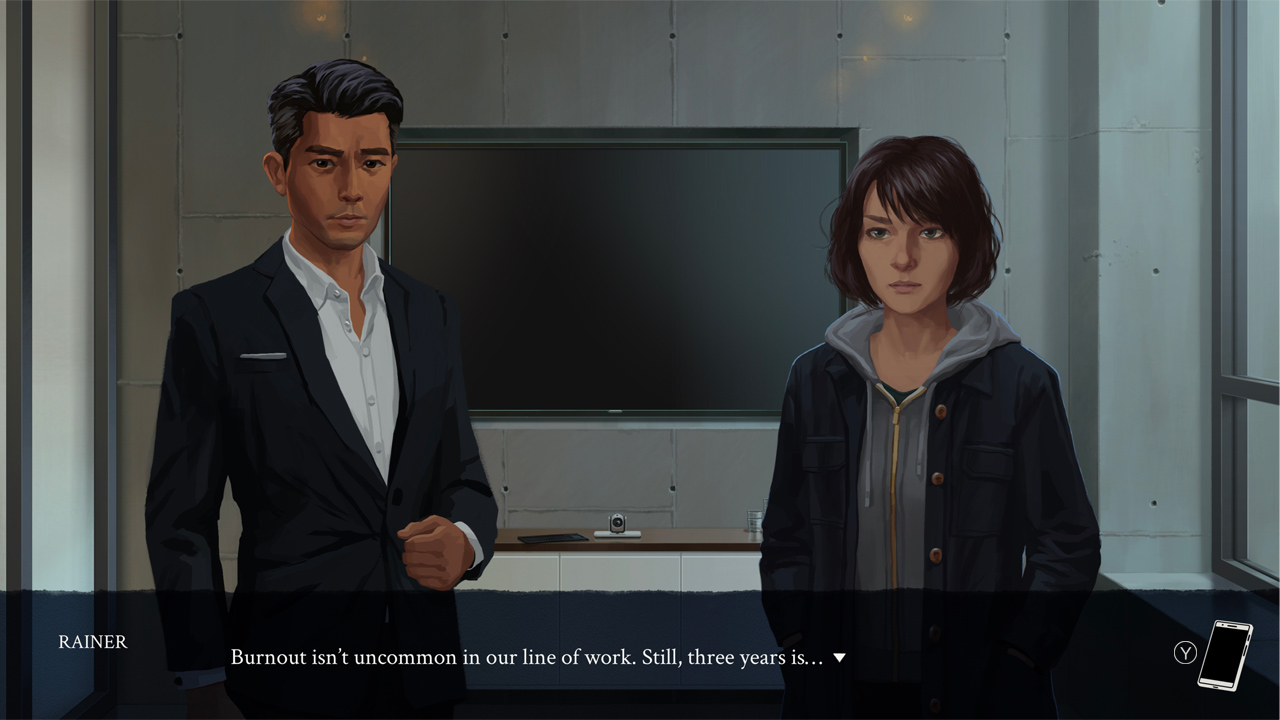 SwitchArcade Highlight!
Eliza is a very interesting visual novel about an AI counseling service and the people who use it. As these sorts of games go, this one is pretty light on choices, so you're really mostly in it for the story. Luckily, it's a pretty good one in a lot of ways. I'm not going to say I was hanging off every word or anything, but there's a lot of interesting ideas at the core of Eliza and the writing is generally pretty solid. It does a really nice job of exploring an aspect of humanity and the future it predicts doesn't seem that far from our own reality. Good, thought-provoking material.
A Knight's Quest ($24.99)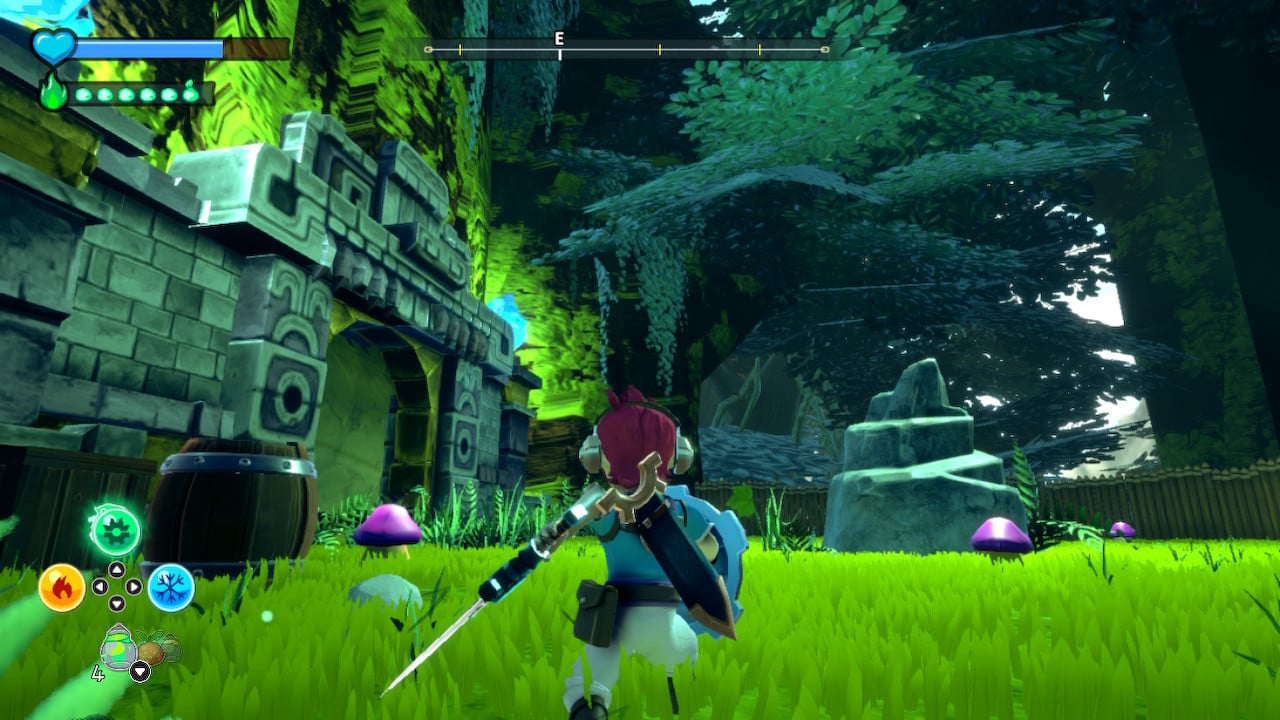 SwitchArcade Highlight!
Okay, this game is obviously paying some serious homage to The Legend of Zelda in a lot of ways, but it has a good bit more platforming in it than those games tend to, leaving you with the feeling of some kind of lost PlayStation 2-era game. That's not a bad thing at all. I haven't played too much of this past the opening area, but what I've encountered so far is actually quite promising. Don't expect full-on Zelda quality, because that would be silly. But if you're interested in an action-adventure game with a slightly goofy tone, this may be one for you. I'll have a proper review of this once I'm done with it, so if you're wary of committing twenty-five bucks to it, feel free to hold out for more detailed opinions.
River City Melee Mach! ($13.99)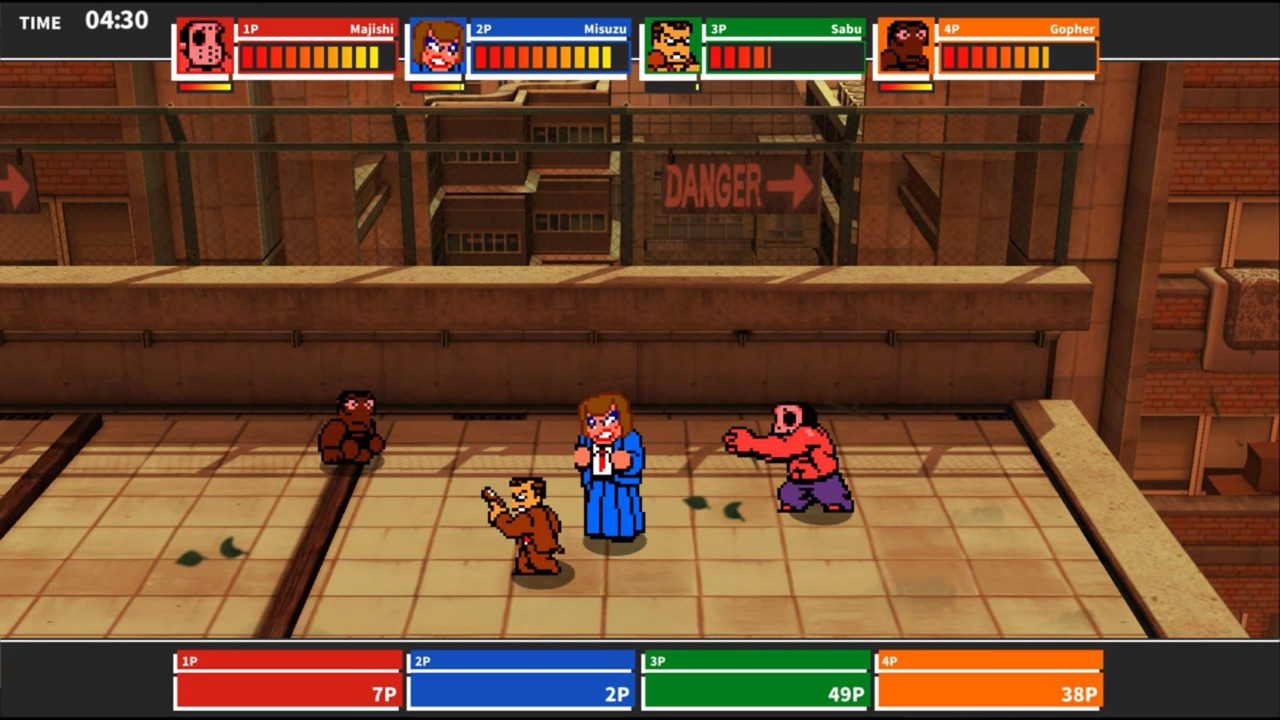 SwitchArcade Highlight!
What this is not: a full-on beat-em-up in the style of River City Ransom or River City Girls. What this is: a massive battle royale featuring 180 different playable characters from the series. Up to four players can battle online or offline, and there are a few different modes to play. The action itself is pretty much River City to a tee, and while I wouldn't say the roster is balanced well, there are enough solid choices to keep you busy for a while. I'm not sure how much fun you'd have with this if you're only playing alone, so if you aren't interested in multiplayer you may want to check out River City Girls instead.
Spirit Hunter: NG ($49.99)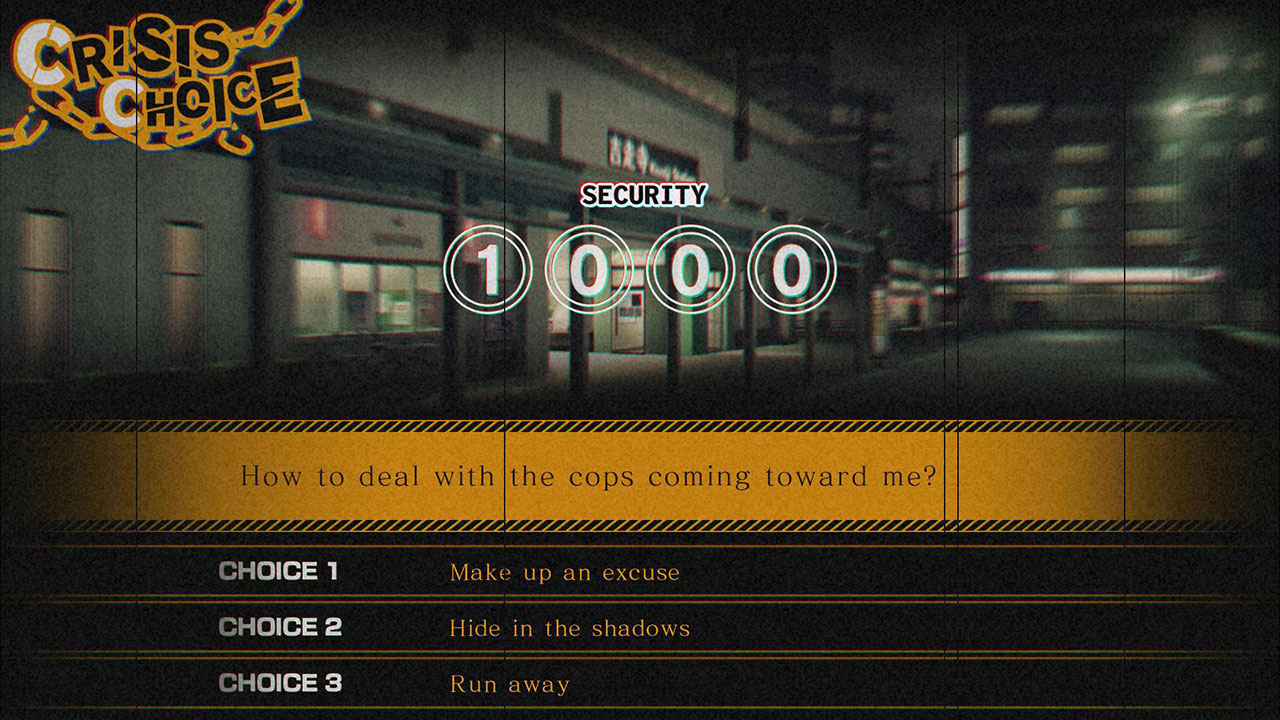 SwitchArcade Highlight!
Wow. If you're looking for an excellent horror adventure to play, Spirit Hunter: NG should be on your short list. It's a visual novel first and foremost, but it also has a lot of interactive elements like timed choices, escape puzzles, and even parts where you have to decide what kind of facial expression your character will wear in response to other characters. It's genuinely spooky and unnerving at times, and the story is superb. The basic premise is that you're sent on a series of cases where you have to deal with a raging spirit of some kind. You'll get the best results if you can dispel them by dealing with whatever is binding them to the mortal plane, but you can also simply defeat them and deal with the inevitable bad results. Tying it all together is the mystery involving the spirit sending you on these missions, Kakuya. This is really, really good stuff.
BDSM: Big Drunk Satanic Massacre ($29.99)
SwitchArcade Highlight!
If you're looking for a twin-stick shooter with Duke Nukem 3D-style swagger and pop culture jokes, BDSM may be the right fit for you. You play as Lou, the son of Satan. Hell has been taken over by the evil Big Wac fast food corporation, and you're going to take it back. With a gun in one hand and a beverage in the other, you'll battle against parodies that range from timely to musty. I mean, you could probably guess by the title, but this one is definitely not one for the kids. Probably not one for a lot of adults either, depending on your sense of humor. But you don't see a lot of games using this kind of over-the-top tick-everyone-off style these days, so I'm reasonably sure BDSM is going to find an audience. My main concern is that it's a wee bit pricey for the amount of content included when stacked up against other twin-stick action games on the Switch.
Family Tree ($7.99)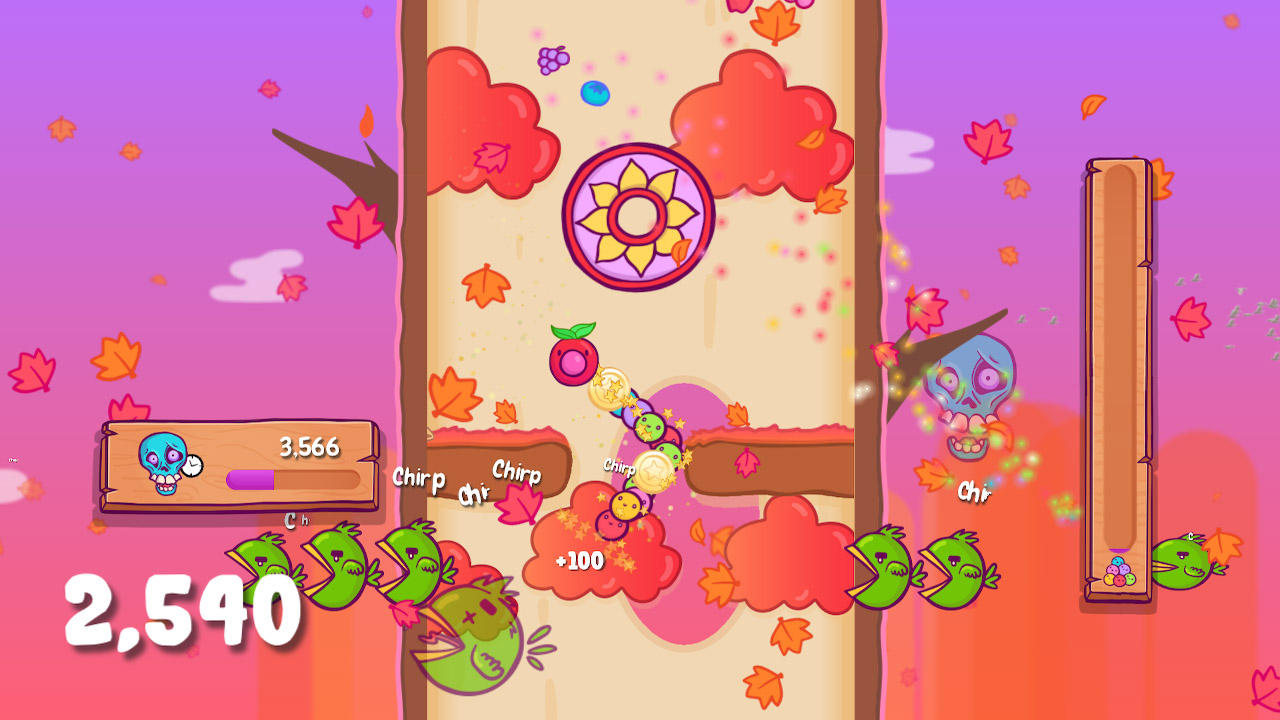 When you describe your video game as a pinball platformer, you have my attention. Family Tree sees you trying to rescue your kids by bouncing your way through 128 levels of tricky shots and puzzles. If that's not enough, there are 32 extra bonus levels, a local multiplayer battle mode where you race against other players, and plenty of secrets to uncover. I mean, they even went and wrote a rap song for their trailer! It raps about fruits! What more do you want from these poor developers?
Duped ($4.99)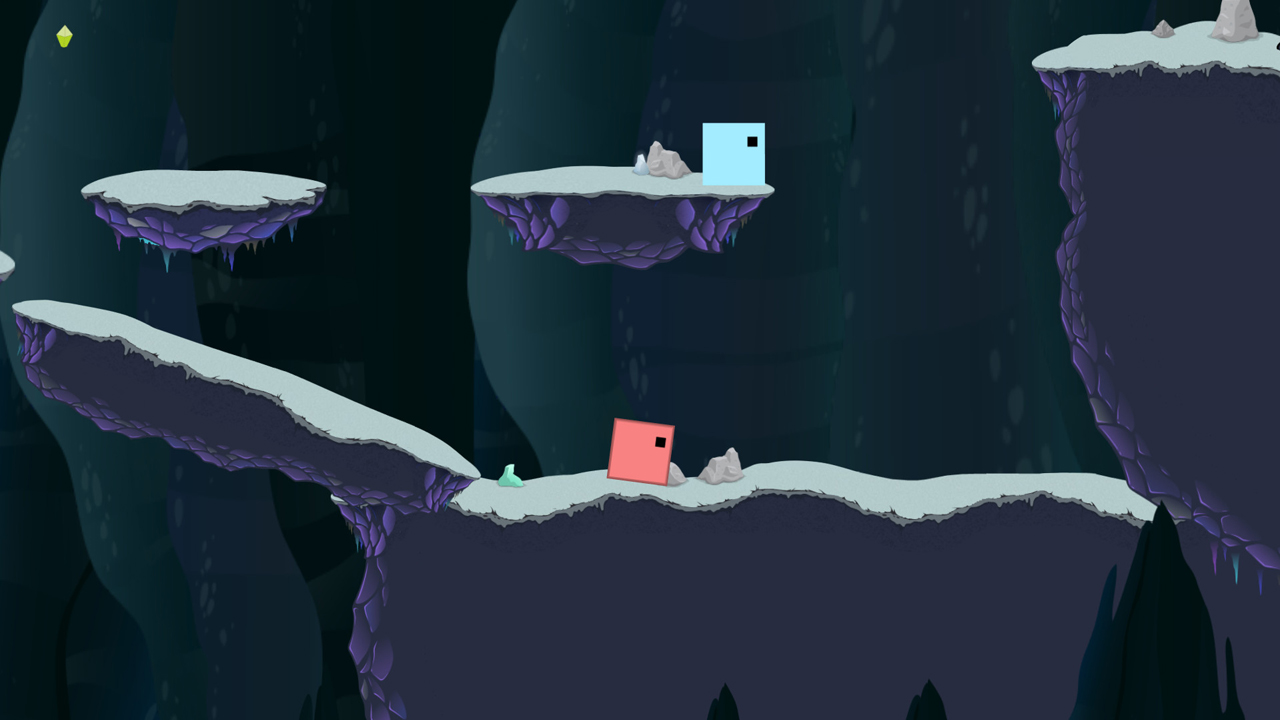 This, on the other hand, seems like it had Thomas Was Alone on its developer's mind when it was created. Play through 40+ levels of physics-based puzzle platforming, making duplicates of yourself when needed in order to progress. It claims to explore feelings of loneliness, isolation, and identity along the way through a minimalist story. I'm not sure how that works out, but for a fiver I think the gameplay alone can probably carry it even if it totally whiffs on the narrative. Playing with blocks: do any of us truly grow out of it? Probably not.
Old School RPG Bundle ($29.99)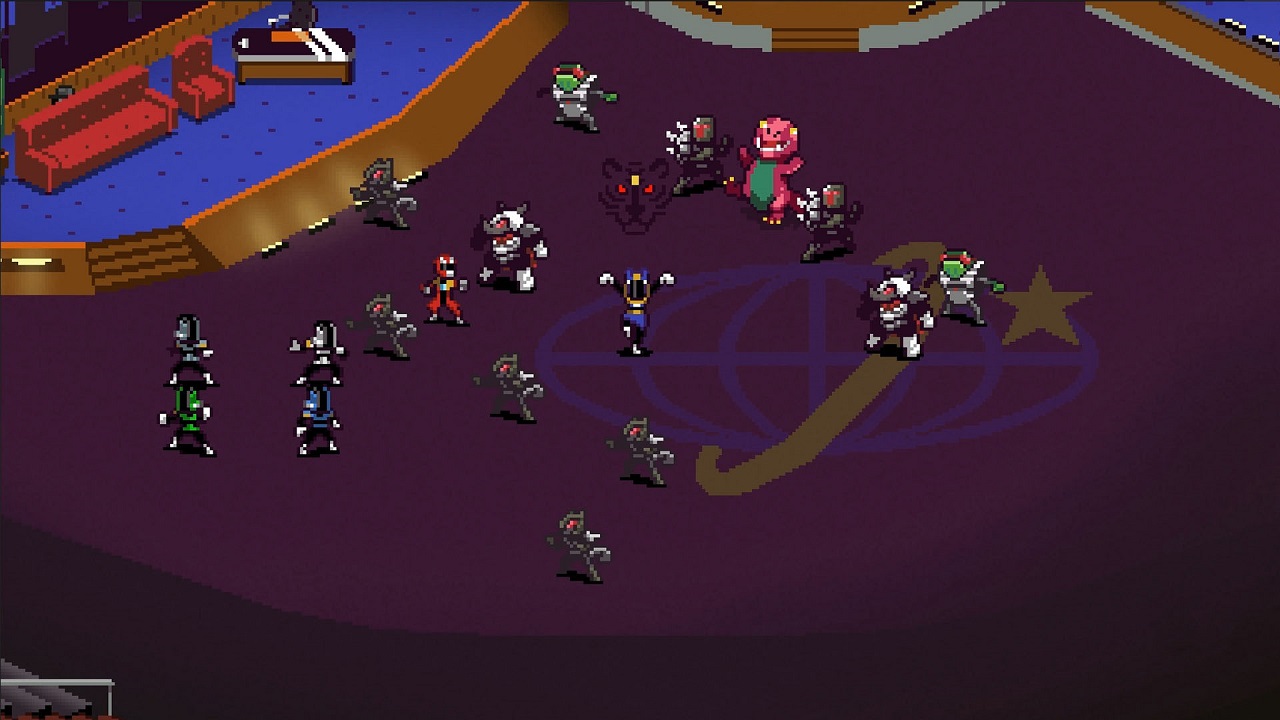 Does this really count as a new release? Ehn, I'll allow it. This packs together Knights of Pen and Paper, Knights of Pen and Paper 2, and Chroma Squad into one happy bundle of silly RPG enjoyment. All three games include all of their DLC and add-ons, so you're all set as far as that is concerned. When you consider that that Knights of Pen and Paper Bundle sells for $22.49 and Chroma Squad goes for $14.99, this is actually a really good deal. I'm not a huge fan of the second Knights of Pen and Paper game, but I'd certainly take it for what amounts to free. Add in the fact that this pack is having a launch sale and will likely see even deeper discounts in the future, and I'd call it a win.
Monochrome Order ($14.99)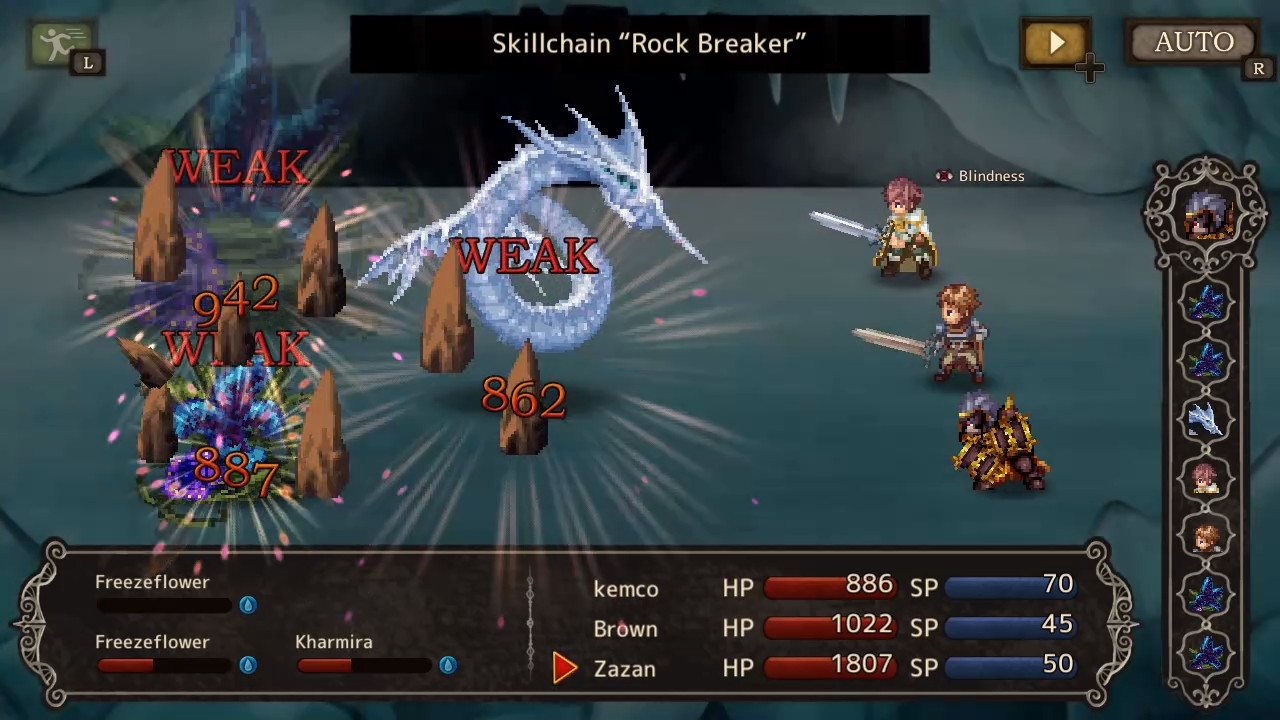 Well, I'll at least give the latest Kemco release this much: it's hitting Switch before it comes out on mobile. This one comes from Hit-Point, and like a lot of their recent efforts in the RPG genre, it's playing around a bit with the traditional structure. You play as an Arbiter, a person who in this world has the power to impose judgments in various situations. Depending on your choices, you'll meet different allies and get a different ending. Unfortunately, the battles and exploration look more or less par for the course, so don't expect too much. I'll actually be dusting off my Kemcologist badge to put together a review for this one, so look forward to that if that's the sort of content you crave.
Bibi & Tina At The Horse Farm ($29.99)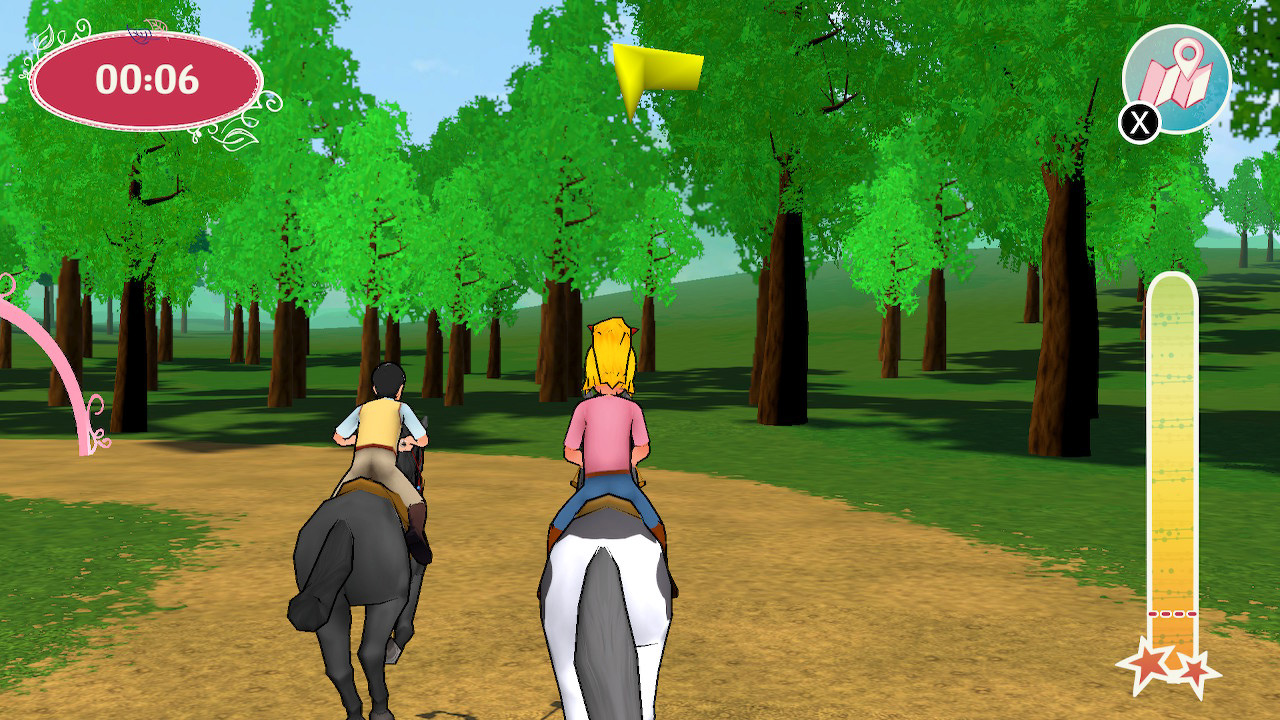 Apparently, Bibi & Tina is a popular German series about a witch named Bibi and her friend Tina. They both really like horses, I guess? Anyway, this isn't the first Bibi & Tina game centered around riding horses, and it even looks to be using the same basic gameplay engine as the previous one. This is obviously not for me, but it seems perfectly serviceable for fans of the characters or kids who are interested in horses. There are 18 riding missions, a little open world to ride around in at your leisure, 10 different horses, and 6 mini-games for taking care of said horses. I mean, it's a game about a witch and one of the horses is named Sabrina. That's kind of funny all on its own.
Secret Files Sam Peters ($6.99)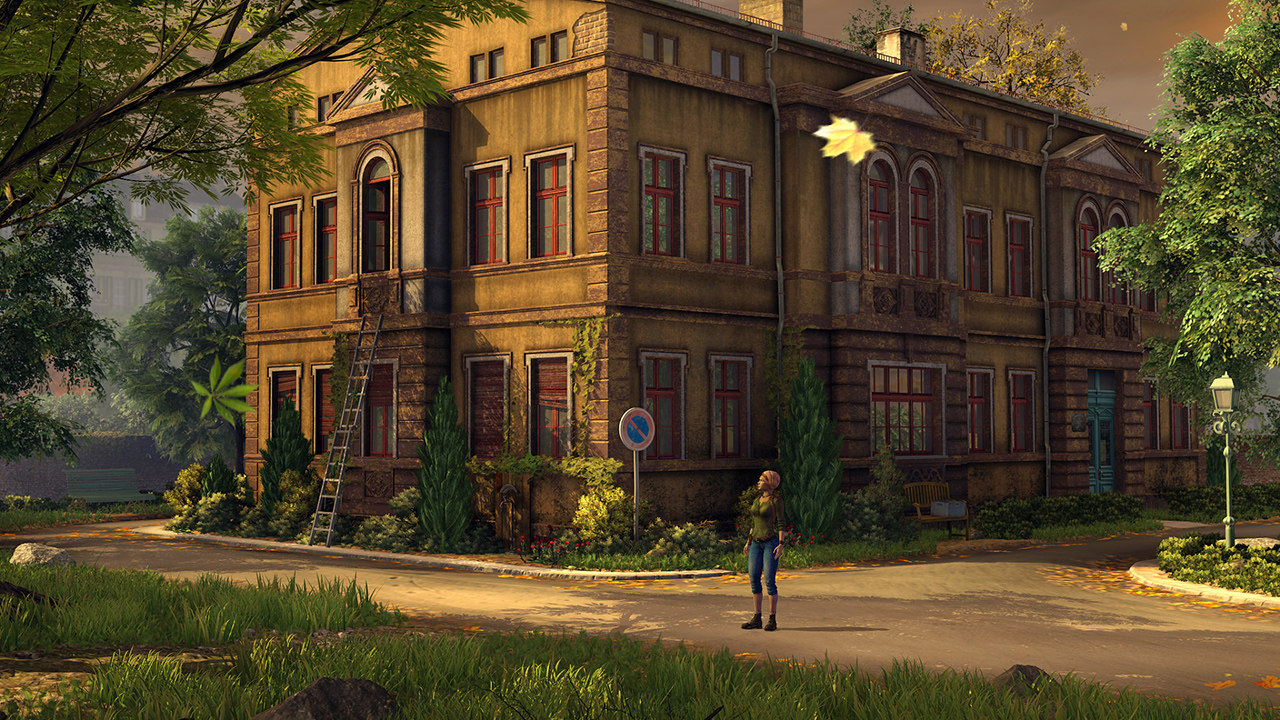 This is a spin-off of the Secret Files series, and it's that in every sense of the word. A side-story that probably didn't need telling featuring a character who was fun in a bit role but is utterly obnoxious as a lead, Secret Files Sam Peters is really only here for the hardcore fans of the brand. It makes very little sense as a stand-alone story, and with only 20 screens total is also surprisingly light on content. There are a few interesting puzzles in it for the point-and-click fans out there, but this is far from the strongest showing for the Secret Files franchise. I'd only recommend it if you've already played the others and simply need every scrap of content connected to them.
Valfaris ($24.99)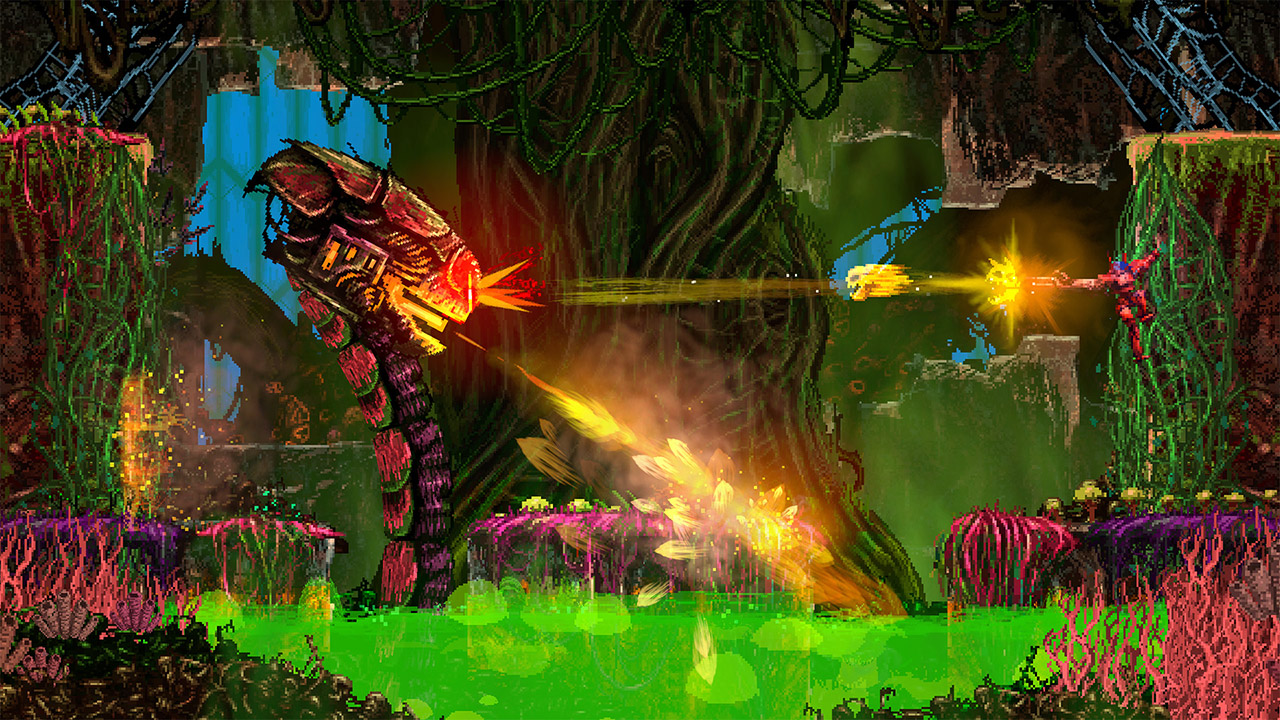 You know, I'm kind of happy that we're seeing so many well-made run-and-gun side-scrollers on the Switch these days. Contra may be too good for the genre that brought it to the dance, but lots of indies are doing some cool work in this area. Valfaris isn't the best of them, but it's not too shabby and if nothing else it's metal as heck. It's also a significant improvement over this team's earlier work in Slain: Back From Hell. Explore the dark world of Valfaris as the warrior Therion, communicating the best way you know how to: by shooting and/or slicing everything. It's brash, it's loud, and it's tough as nails. Certainly not for everyone, but if you like what you see in the game's trailer, you'll probably enjoy the actual game well enough.
Contraptions ($9.99)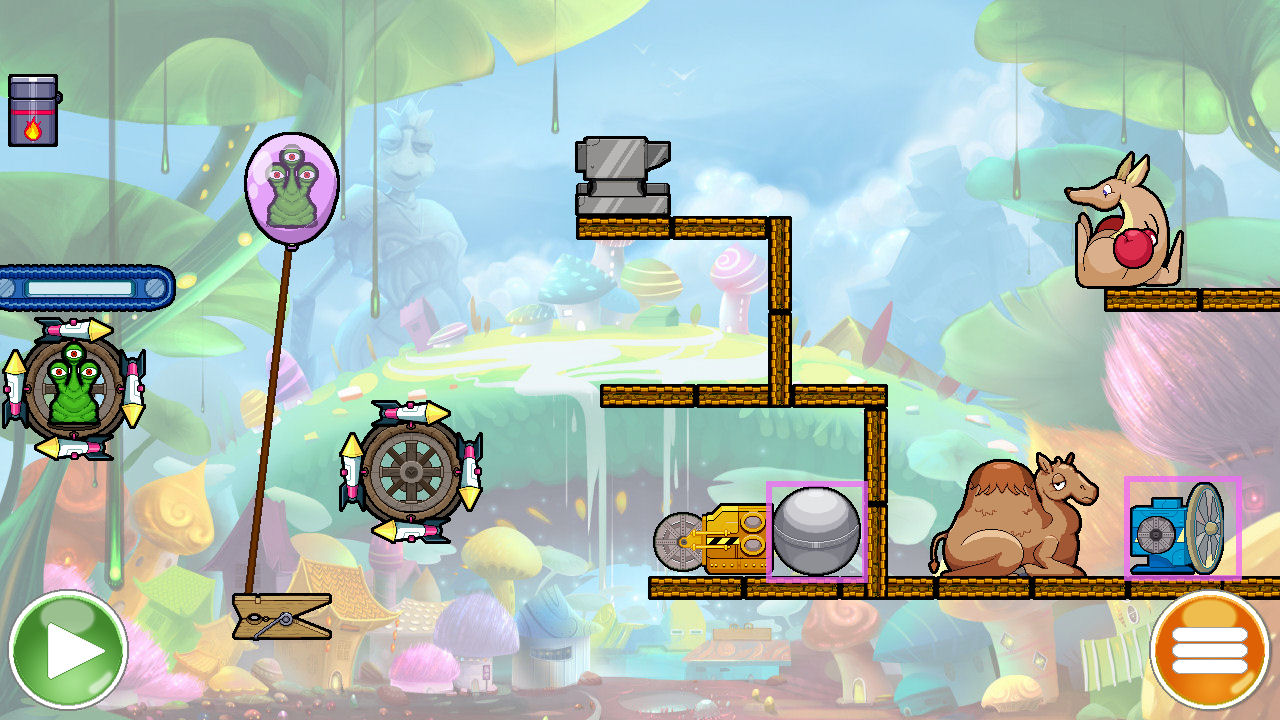 This game seems inspired by the classic The Incredible Machine titles, and that's okay by me. You have to complete 100 puzzles spread across five different worlds by putting together a wild chain reaction of objects and clearing out all the monsters. Once you set up all the objects the way you think they should go, you just hit the play button and see if your ideas worked out. If not, head back to the drawing board. You can also make your own levels in the game's level editor. Well-trodden ground, to be sure, but there's a reason physics puzzlers like this are made so often.
Pocket Stables ($14.00)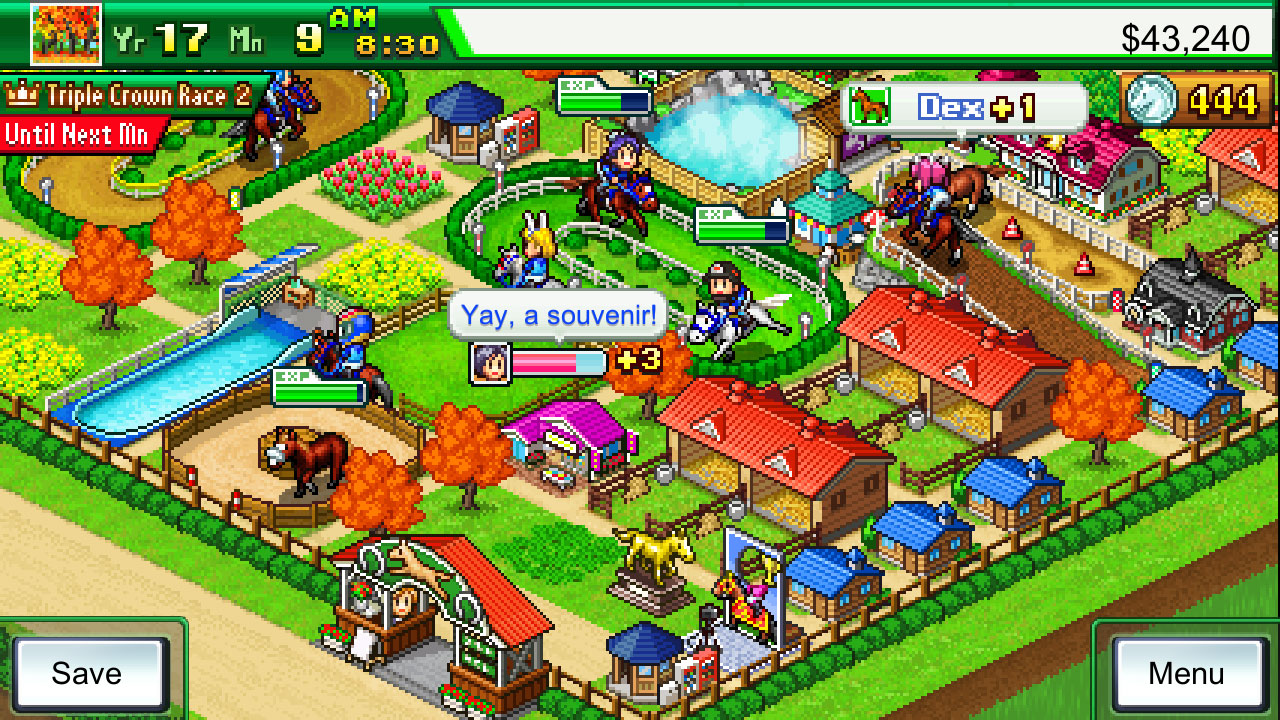 Hello Kairosoft, nice to see you again. This is another port of one of its older mobile releases, this one concerning raising and racing horses. It's a fun enough game, no doubt. It's very similar to some of their other titles, so as usual it's really going to hit best for people interested in the theme. But I'm noticing now that this game is a couple of bucks higher than Kairosoft has charged for their other Switch ports, which seems odd to me as it wasn't priced any differently from its peers in its mobile form. That fourteen dollar price tag means this Switch version costs nearly three times the price of the mobile version, which plays perfectly well on even the oldest of smartphones. Choose accordingly.
Queen's Quest 4: Sacred Truce ($14.99)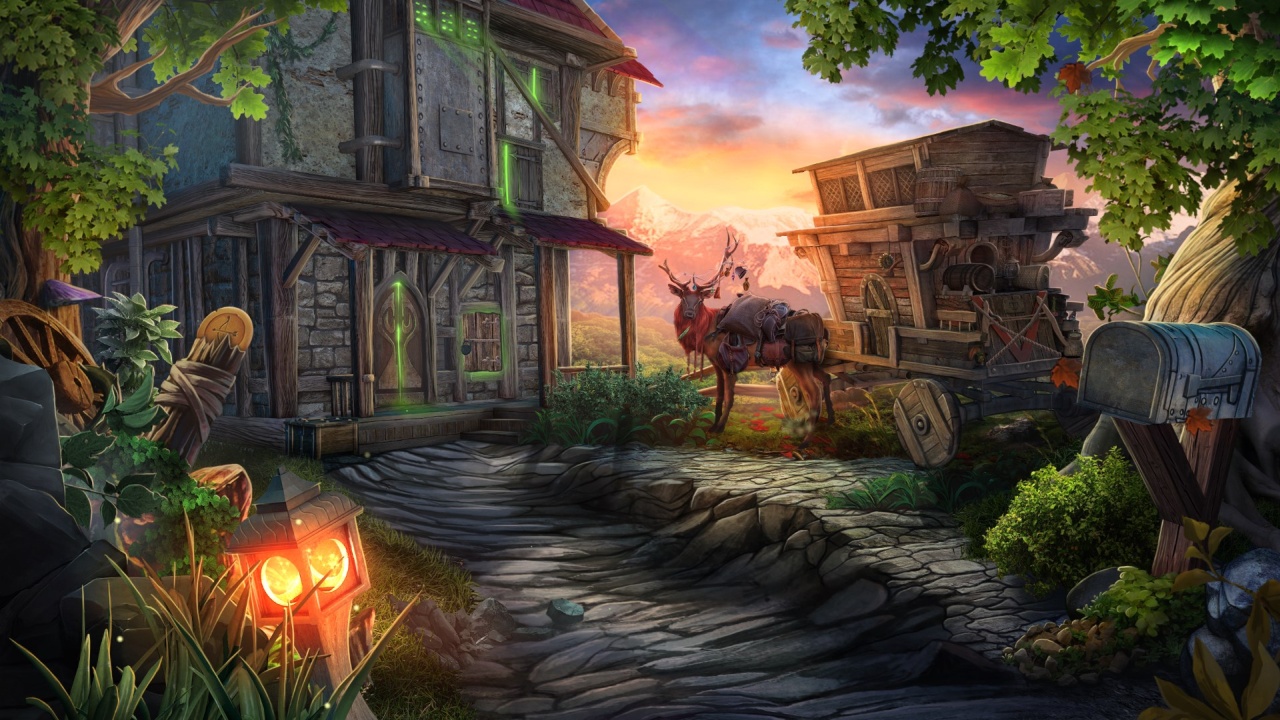 The latest in Artifex Mundi's Queen's Quest series, Sacred Truce offers up a new tale that concerns the relations between humans and elves. An uneasy peace between the races is threatened when an assassin makes an attempt on the Elf King's life. The assassin is tracked to a small village named Saddletown, and if their identity is not found, the whole town may end up paying the price. Gorgeous art, but that's par for the course with Artifex Mundi. The story itself isn't that hot, and the hidden object puzzles are a bit too easy for anyone who has a bit of experience with the genre. That's not necessarily a negative, but I wonder who outside of hidden object game fans would stumble across this particular title? Well, if you like what Artifex Mundi puts out, this will give you something to snack on if little more than that.
The Bradwell Conspiracy ($19.99)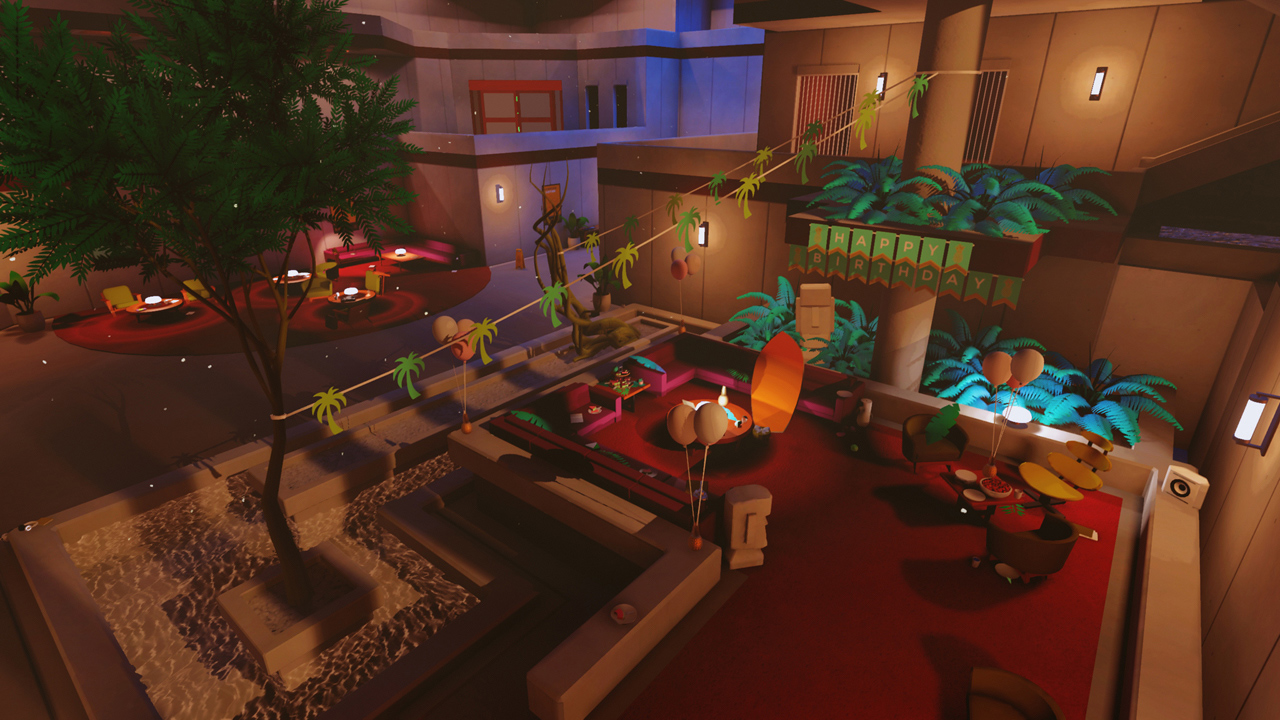 An explosion at a Stonehenge Museum fundraiser leaves you trapped in an underground complex, and your best shot of getting out of there is to send photographs to another survivor in another location. Well, you don't get to have the word 'conspiracy' in your title if there isn't more afoot than that, so you can imagine things get a bit more complicated. One interesting point is that you use 3D printing to solve puzzles. Anyway, this one of those games that leans more on the narrative side than the mechanical one, so don't come into expecting too much from the gameplay. The story is well-written and fairly interesting, so it hold up fine on that end. I'll be putting together a review of this one reasonably soon if you want more details.
Midnight Evil ($9.99)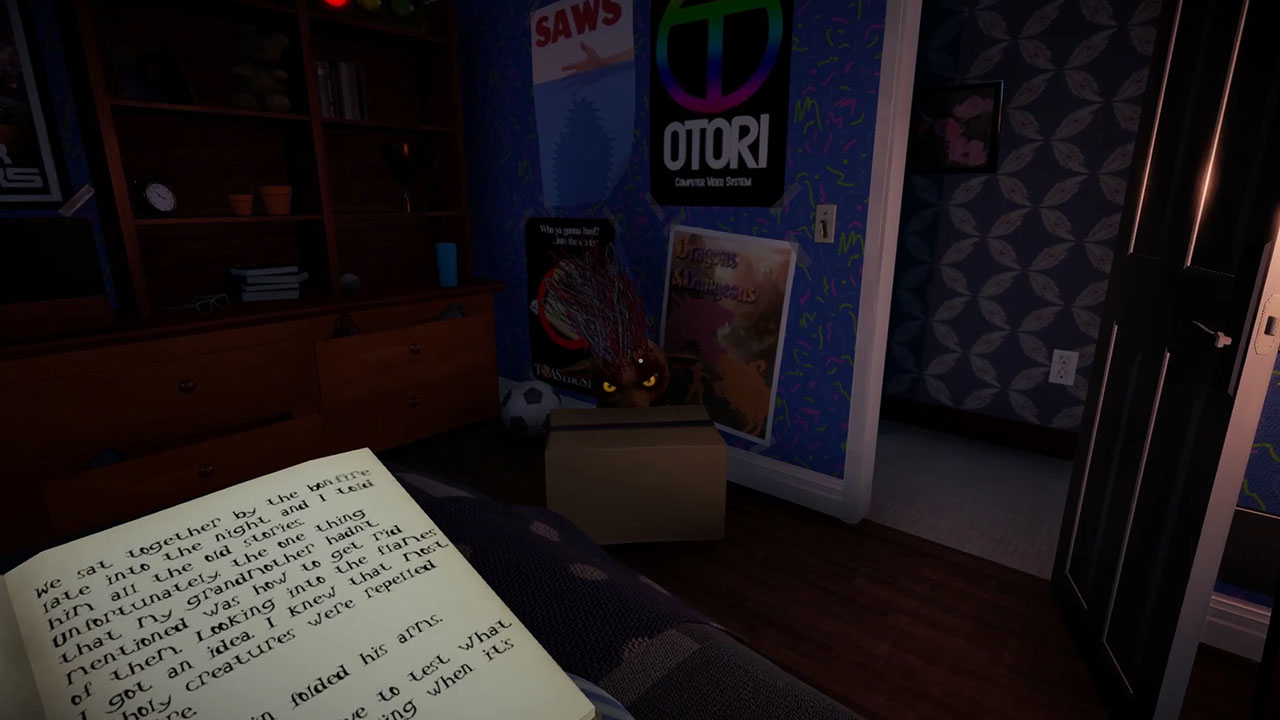 It's October, so we're probably going to be seeing more horror games than usual releasing. Midnight Evil is cut from the same cloth as Five Nights At Freddy's, with your character being hunted by killer creatures but not able to budge an inch from their seat. The idea is that these evil goblin-like things have escaped into our world, and the only way to seal them again is to read a magic book. So you need to read the book, but you also need to look up every so often because if you don't, the goblins will devour you. If you look them in the eye, they'll run away for a bit. On home computers, this game had an interesting gimmick wherein you actually had to read the contents of the book into a microphone. That seems to have been cut here, leaving us with only the narrator mode where you listen to the book being read instead. It's arguable whether or not Midnight Evil was worth ten bucks in its original form, and stripping out the main gimmick here sure doesn't help.
Mable & The Wood ($14.99)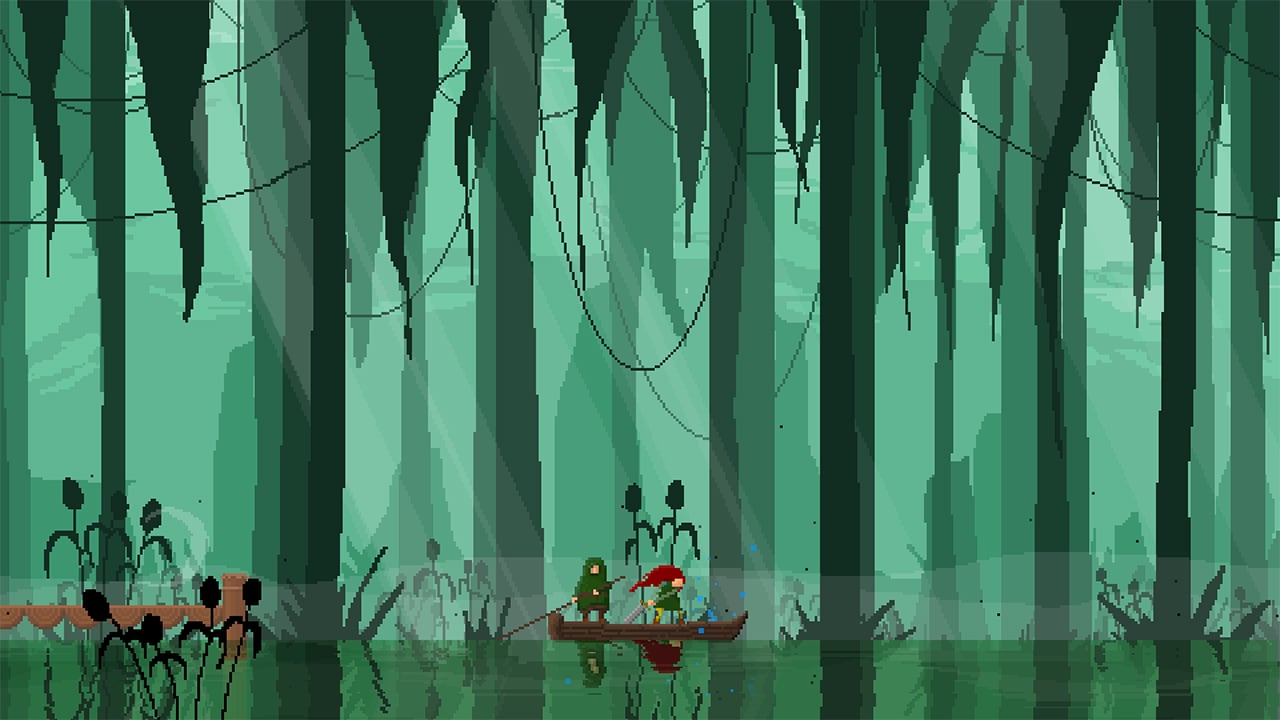 Mable & The Wood is a Metroidvania with some interesting gimmicks, one of which is immediately noticeable. Your character's sword is too heavy to move with, so your character changes into a fairy, leaves the sword behind, moves, and then calls the sword back to her. This is also how you attack enemies. As you go on, you'll get all kinds of new abilities, many of which are wrapped up in your ability to take the forms of the bosses you beat. I appreciate its creativity, but I'm not sure how enamored I am with it as a game. I'll have a review of some sort for this in the next few days.
Little Briar Rose ($5.99)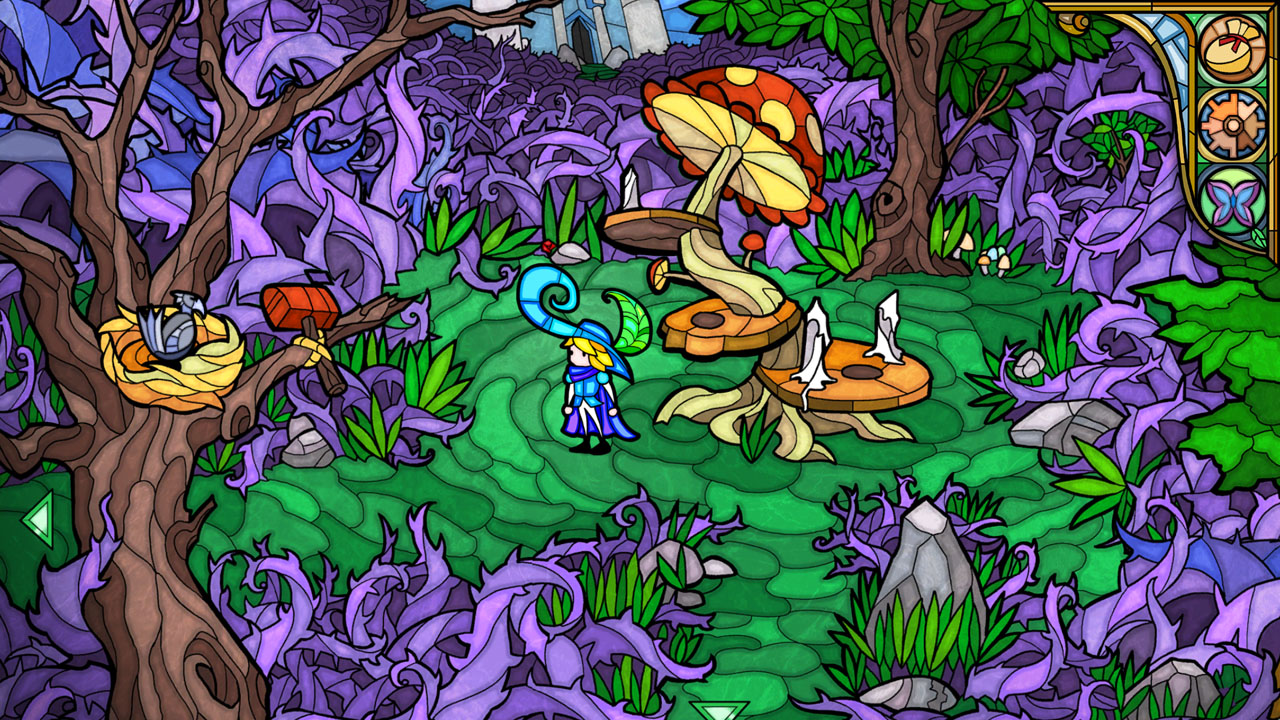 We saw this adventure game hit a while back on mobile, and it's just as pretty here. In Little Briar Rose, you take control of a series of princes who seek to break the spell on a sleeping princess. To do that, you have to solve a bunch of puzzles. Look, that's how we did things in the old days. Need to kill a wizard? Solve a puzzle. Battle an evil galactic empire? Solve a puzzle. Get a weird old dude in a white leisure suit some action? Solve a puzzle. This is a decent adventure, the puzzles are fine enough, and the price isn't too shabby. Other than its lovely art, however, there's nothing in here that makes me want to recommend it with much gusto.
Sales
As is always the case on a Thursday, I'm reasonably sure this is only the tip of the sales iceberg. The rest will pop up while I'm tucked into bed dreaming of giant pancakes or whatever. We'll catch up on those tomorrow. For now, though, this isn't too bad of a list. We've got a few Resident Evil games, the Kingdom series, Dandara, Bad North, and a few more decent titles. As for the outbox, the SteamWorld games are finishing up their discounts soon. They'll likely be back around again before too long, but you can't go wrong with any of them at those prices.
New Games on Sale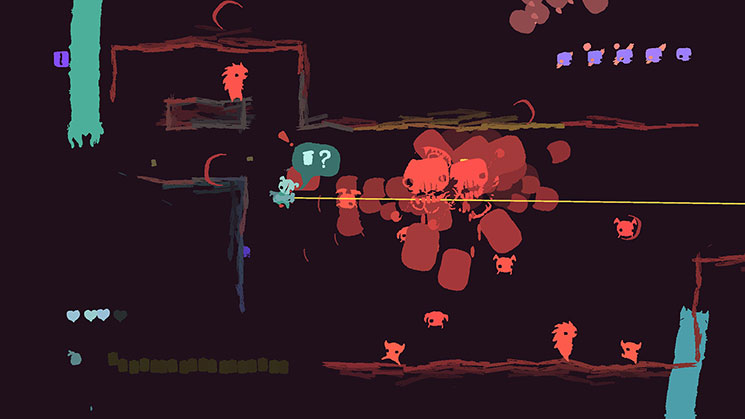 GoNNER ($2.99 from $9.99 until 10/18)
Ultra Hyperball ($6.49 from $9.99 until 10/18)
Kingdom: New lands ($4.49 from $14.99 until 10/18)
Kingdom Two Crowns ($13.99 from $19.99 until 10/18)
Space Lift Danger Panic! ($0.49 from $4.99 until 10/18)
Out There: The Alliance ($10.49 from $14.99 until 10/18)
Uurnog Uurnlimited ($3.99 from $9.99 until 10/18)
Hiragana Pixel Party ($5.84 from $8.99 until 10/18)
Nuclien ($1.99 from $3.99 until 10/18)
10 Second Run Returns ($4.49 from $4.99 until 10/31)
Dandara ($4.49 from $14.99 until 10/18)
Dream Alone ($0.99 from $9.99 until 10/31)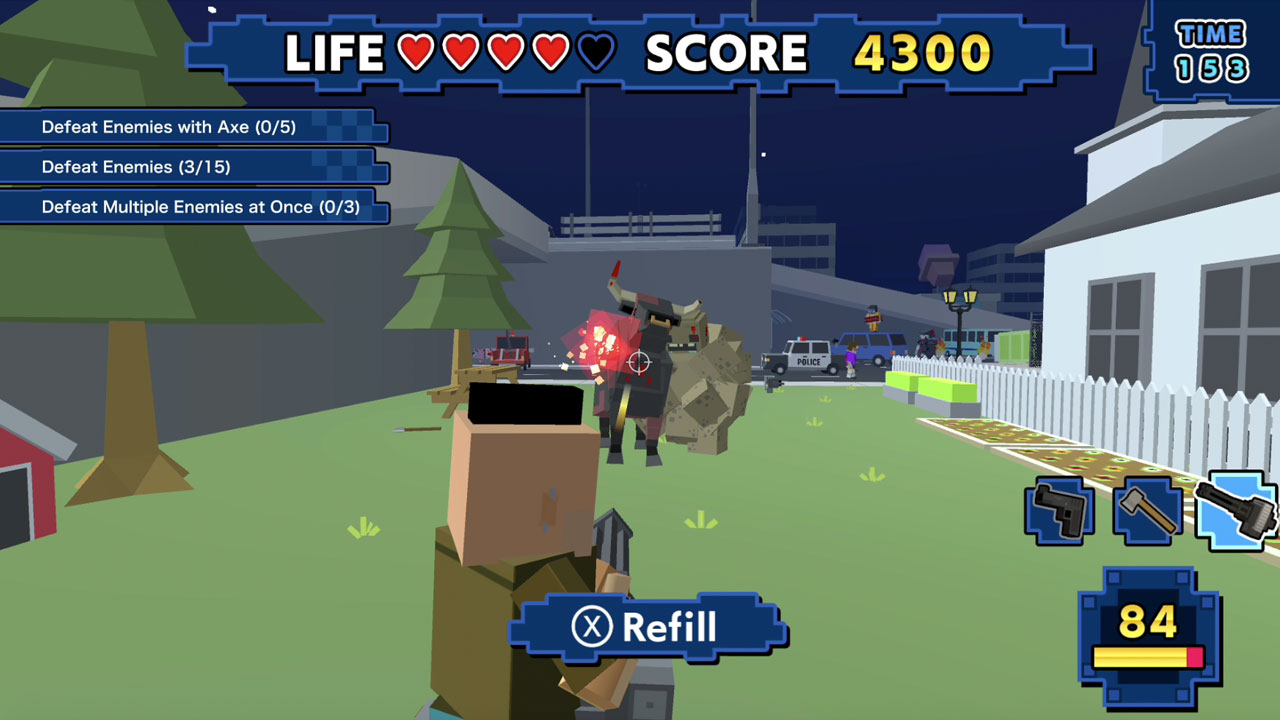 Voxel Shot ($5.60 from $8.00 until 10/31)
Bad North ($10.49 from $14.99 until 10/18)
Exorder ($1.29 from $12.99 until 10/31)
The Legend of Evil ($6.39 from $7.99 until 10/18)
Desktop Soccer ($5.68 from $7.11 until 10/31)
Our Flick Erasers ($10.36 from $12.96 until 10/31)
Resident Evil ($19.99 from $29.99 until 10/17)
Resident Evil 4 ($19.99 from $29.99 until 10/17)
Resident Evil 0 ($19.99 from $29.99 until 10/17)
Sales Ending Tomorrow, Friday, October 11th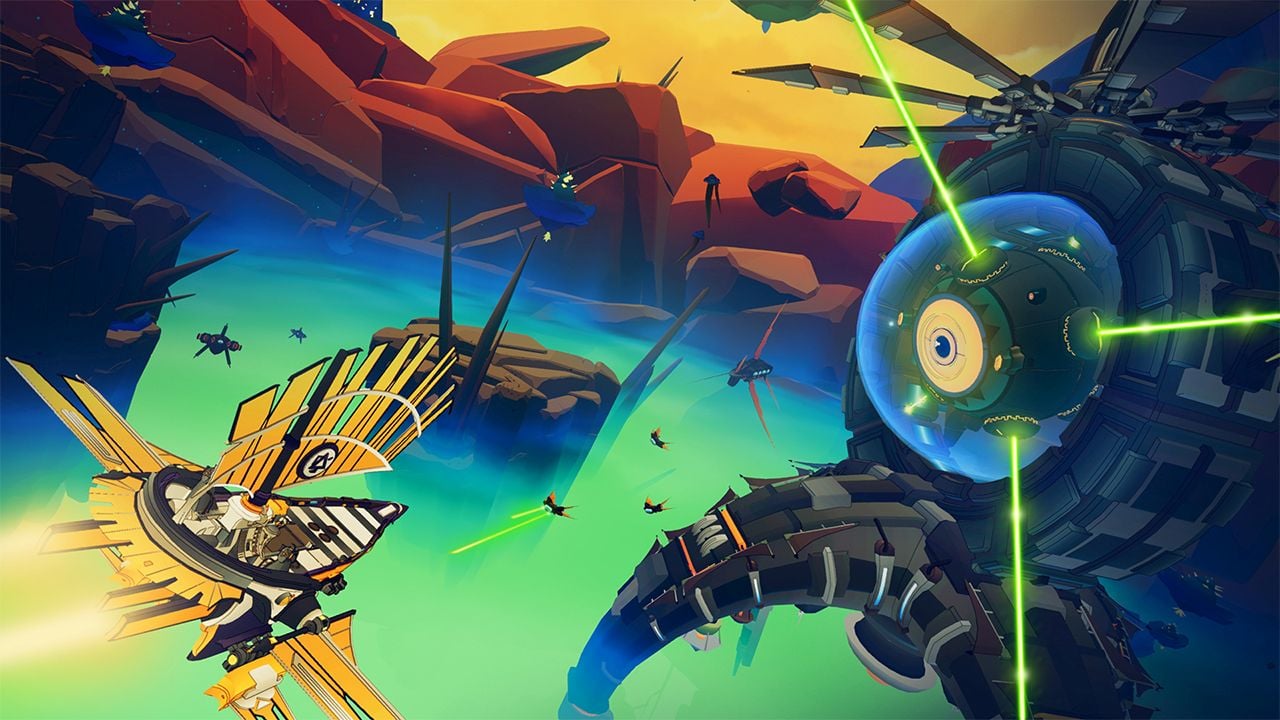 Bow to Blood: Last Captain Standing ($9.99 from $19.99 until 10/11)
Car Mechanic Simulator Pocket ($16.99 from $19.99 until 10/11)
Escape Doodland ($0.99 from $9.99 until 10/11)
Flipping Death $5.99 from $19.99 until 10/11)
Koloro ($0.99 from $9.99 until 10/11)
Laser Kitty Pow Pow ($0.49 from $2.99 until 10/11)
Let's Go Nuts ($0.89 from $9.99 until 10/11)
Odium to the Core ($0.49 from $4.99 until 10/11)
Shadow Bug ($3.59 from $8.99 until 10/11)
SteamWorld Dig ($2.99 from $9.99 until 10/11)
SteamWorld Dig 2 ($9.99 from $19.99 until 10/11)
SteamWorld Heist: Ultimate ($5.99 from $19.99 until 10/11)
Stick It to The Man ($2.99 from $11.99 from 10/11)
Super Hero Fight Club: Reloaded ($0.99 from $9.99 until 10/11)
That's all for today, friends. Tomorrow doesn't have quite so many new releases on the schedule, but there are definitely some highlights worth looking at. Killer Queen Black! Doraemon! All those and more are waiting in tomorrow's article, so be sure to swing back around. I hope you all have a great day, and as always, thanks for reading!