Projection: First Light is a side-scrolling platforming game developed by Shadowplay Studios and published by Blowfish Studios. You'll play as Greta, a shadow puppet girl made out of paper, as she starts her journey to self-discovery after she runs away from her home.
You'll travel to Indonesia, China, Turkey, and England throughout your journey. Each place you visit will have its own unique characters for you to interact with. These characters will guide you through the levels and through your personal journey, as they give you advice for your life and the problems you're feeling.
All this, though, is told without any words. Instead, Projection does a good job telling its story by showing you what's going on while making progress. It's like trying to communicate with someone who speaks a different language, you'll have a lot of "Oh, I get it" moments when playing this game.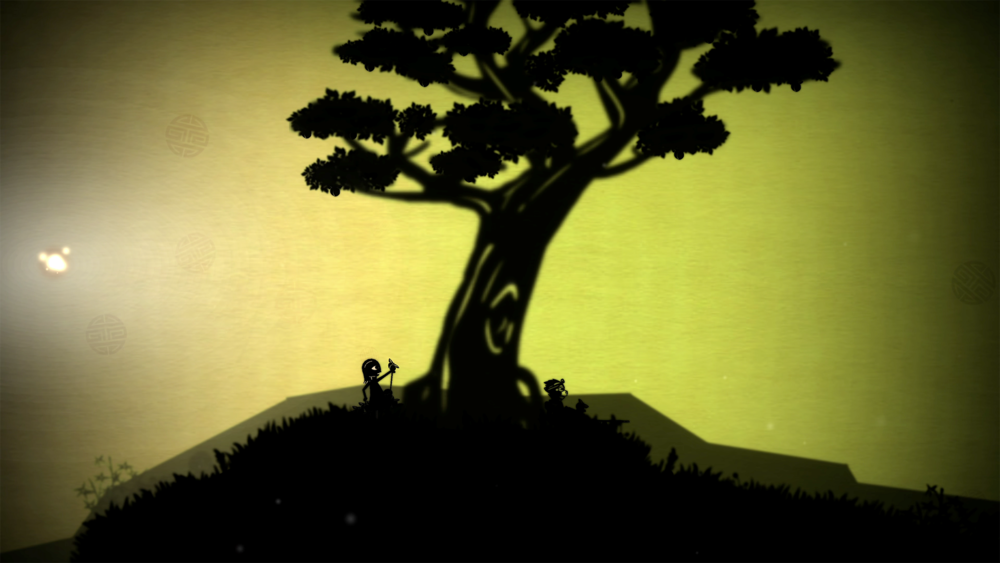 Projection's aesthetics are one of its best features. The music and sounds are great and they make you feel like you're inside another world, a shadow puppet world. Speaking of shadows, they look awesome. Every character, place, and object you encounter is filled with details.
Despite being a 2D game, the places you visit have a sense of depth, and you'll feel like the world is so much bigger than you think. Combine that with the music, and you'll even feel nervous when moving to another section like something big is about to happen. And it will, you just need to be patient.
Speaking of patience, you're going to need it when learning to play this game. Projection is a simple game: Just go from point A to point B, solving puzzles and obtaining a few butterflies as collectibles along the way.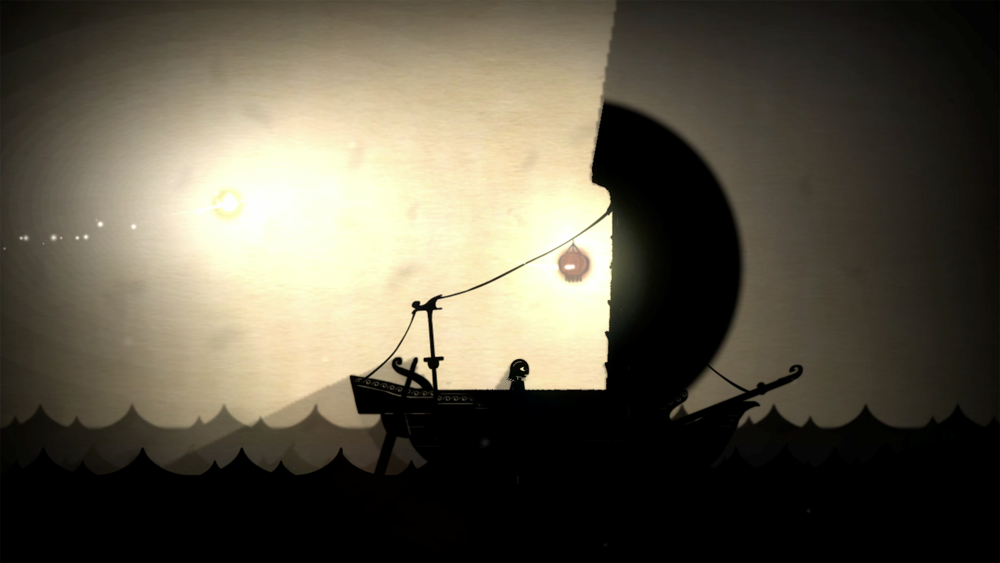 The problem is, the controls are not the best when using your screen. To control Greta you need to swipe left or right to move and up to jump. Despite being simple controls, they're not that responsive, and you might jump beforehand, causing you to lose progress or even drown.
The biggest problem is the light. You see, you are not alone in this journey. You have a light ball with you that'll help you cast shadows to solve puzzles and make progress. The puzzles are mostly simple, and even clever, although they might get repetitive. However, it takes time for you to get used to the light and to learn how it works. After you learn to use the shadows, the game becomes easier and less frustrating.
Still, there are a few interactions where the light ball gets really annoying. For example, if you want to go up, you need to cast a shadow below Greta. When you do, Greta goes up, causing the screen to go up, which makes the light ball go up, which makes the shadow disappear, which makes Greta go back down again. So you end up where you started or even going farther down. It's funny to make this comparison, but it feels like you're playing Getting Over It when you're platforming your way up.
Despite the controls, which I hope they address in a future update, Projection: First Light is a game worth playing. Its beautiful scenery, great music, and cute wordless story outweigh the annoying controls and interactions with shadows and different objects. You might even rage quit because of its controls and interactions, but the game is so good you'll want to pay again almost right away.
🤔 Like this article?
We pride ourselves on delivering quality, long-form articles like this one instead of the SEO-driven click bait that is slowly taking over the internet. Unfortunately, articles like these rarely generate the traffic (and as a result, the ad revenue) of listicles, cheat guides, and other junk.
Please help us continue producing content like this by supporting TouchArcade on Patreon, doing your Amazon shopping by first visiting toucharcade.com/amazon, and/or making one-time contributions via PayPal.
NOTE: Projection: First Light is available on mobile exclusively as part of Apple Arcade, a premium gaming subscription service from Apple. Without being a subscriber to Apple Arcade you cannot download and play this game. Apple Arcade is $4.99 per month and does come with a free one month trial, you can learn more about it on Apple's official website or by visiting our dedicated Apple Arcade forum.