Each and every day new mobile games are hitting the App Store, and so each week we put together a big old list of all the best new releases of the past seven days. Back in the day the App Store would showcase the same games for a week, and then refresh those features each Thursday. Because of that developers got into the habit of releasing their games throughout Wednesday or very early Thursday in order to hopefully get one of those coveted features spots. Nowadays the App Store refreshes constantly, so the need for everyone to release all on the same day has diminished. Still, we've kept our weekly Wednesday night format as for years that's the time people knew to check TouchArcade for the list of new games. And so without further ado please check out the full list of this week's new games below, and let us know in the comments section which games you'll be picking up!
---
Addams Family Mystery Mansion (Free)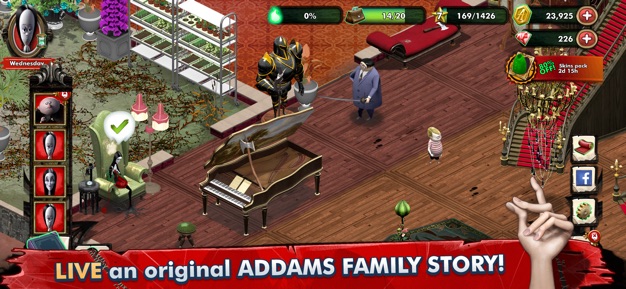 iTunes Description
Get CREEPY and KOOKY with the ADDAMS FAMILY! Can't wait for the movie? Start collecting all your favorite Addams Family characters right now! Get legendary sweethearts Morticia and Gomez plus Wednesday, Pugsley, Uncle Fester and more. BUILD them a house that's the stuff of NIGHTMARES! And don't forget to DECORATE IT: there are lots of furniture, paintings, carnivorous plants and other weird devices at your disposal to give the Mansion that ADDAMS FAMILY charm!
Forum Thread: Addams Family Mystery Mansion (by PIXOWL)
---
Adrenaline: Speed Rush (Free)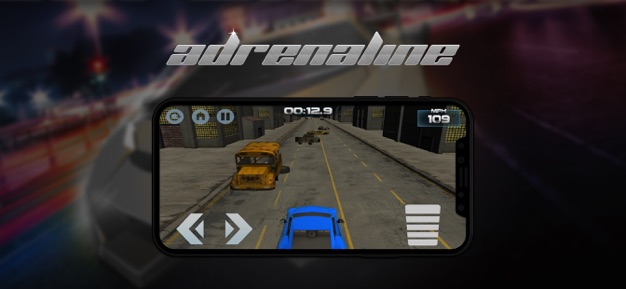 iTunes Description
Adrenaline is a free, fun, fast paced car game where players are racing against the clock and will control high octane vehicles to cross the finish line as fast as possible without hitting the obstacles in the way. This will be accomplished by using one thing and one thing only… Speed.

There are a total of 8 cool cars that you can customize and 9 short, exciting and challenging tracks to race. Learn and master the tracks with the slower cars and get your Adrenaline going with the faster cars.
Forum Thread: Adrenaline – Speed Rush (by Compulsive Entertainment)
---
Armajet (Free)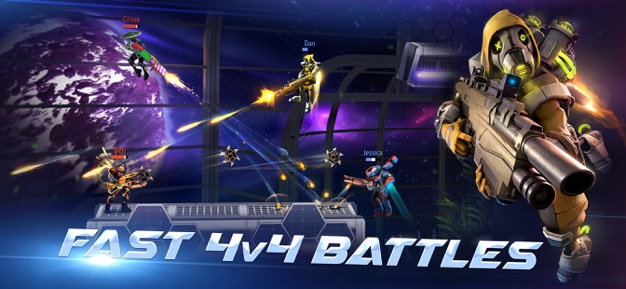 iTunes Description
Welcome to the future, Pilot!

Armajet is a 4v4 arena shooter with quick three minute rounds! Team up with friends or go solo in this fast-paced action game!
Forum Thread: Armajet (by Super Bit Machine INC)
---
Astro Golf (Free)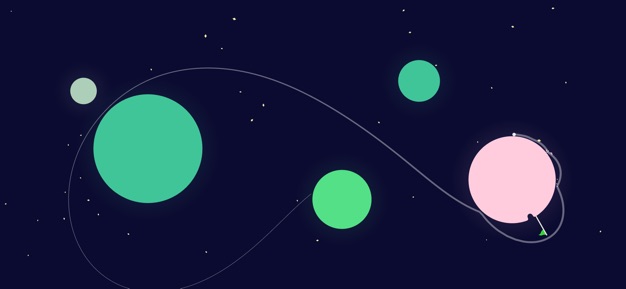 iTunes Description
Astro Golf is a minimal, relaxing, interplanetary golf game.

Attempt to master the tricky gravitational fields of the planets. Progress through endless unique levels. Play on the subway, whilst waiting for a taxi, when brushing your teeth. Increase your hole-in-one streak! Decrease your shot average! Become an orbital mechanics magician!
Forum Thread: Astro Golf (by Spatula Interactive Ltd.)
---
Bounty Hunter Space Lizard (Free)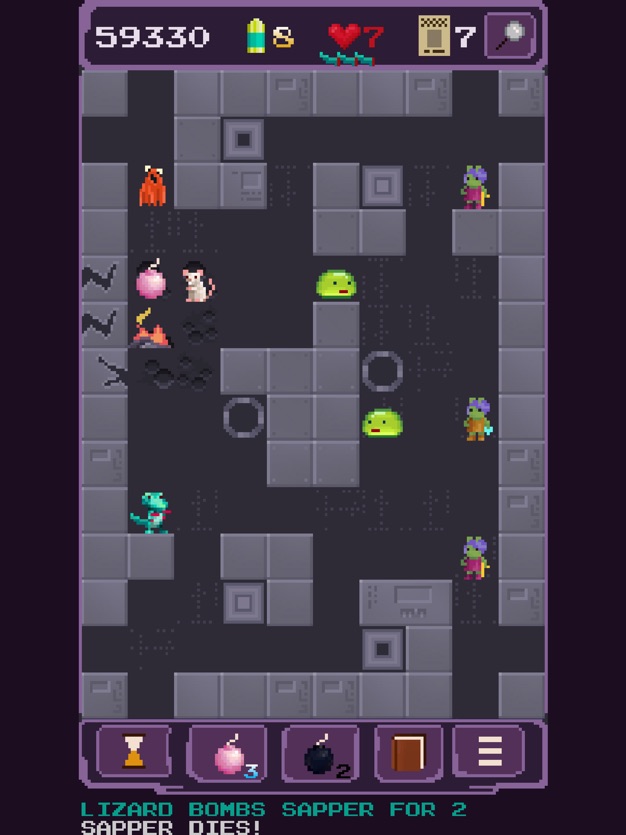 iTunes Description
Play the most dangerous game! You are a space lizard, despondent, on the cusp of a new awakening. Journey through 20 levels over four stages in this turn-based strategy game focusing on tactical movement around small maps. The game saves progress constantly and can be picked up or put down at any time, perfect for kids on the go or professionals trapped in meetings and conference calls.
Forum Thread: Bounty Hunter Space Lizard (by Stay Inside Games)
---
Coloristic 2 ($0.99)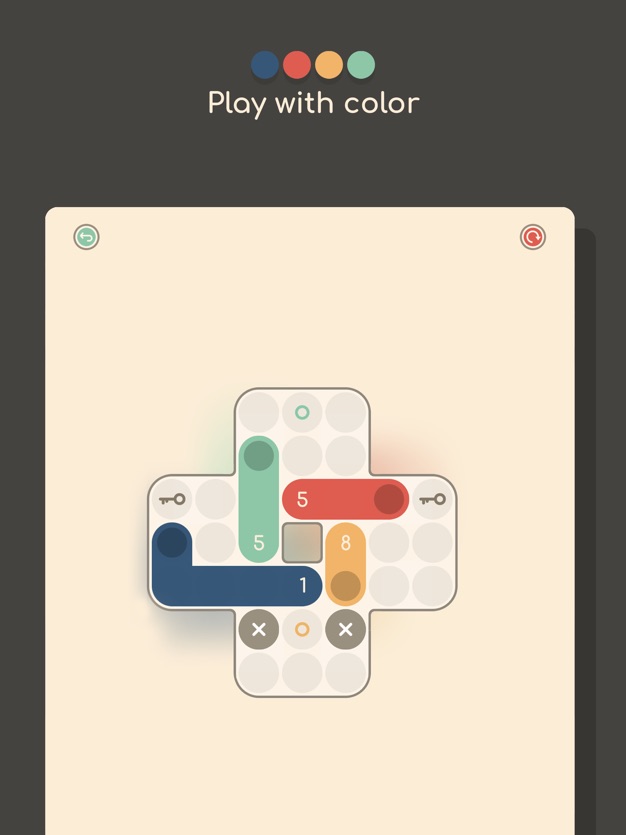 iTunes Description
Coloristic 2 is a colorful minimalistic puzzle game. It is a sequel to the successful game Coloristic from 2017.

Think logically and solve challenges by dragging multiple paths on a grid. Various gameplay variations ensures that the game remains challenging and entertaining as you progress further. It is easy to learn but hard to master.

Are you still the master of color?
Forum Thread: Coloristic 2 (by Daniel Krautwurst)
---
Dodgecrafts (Free)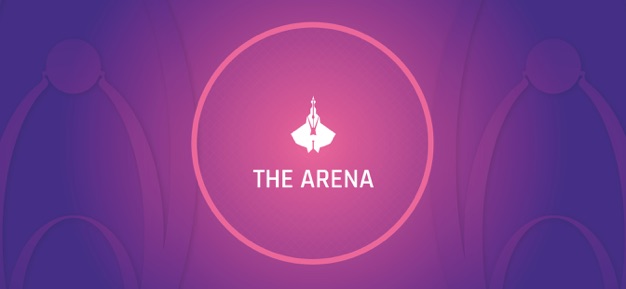 iTunes Description
Steer your Dodgecraft through a space gradient bliss!

Orthors presents to you a mouth watering, beautifully designed 2D vector based arcade shooter.
Forum Thread: Dodgecrafts (by Orthors)
---
Gangsters 1920 ($0.99)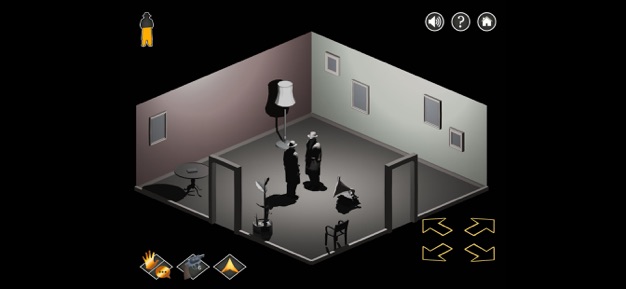 iTunes Description
Explore the gloomy roads of the surreal 1920s underworld and find the relevant hints. Together with detective Lake, you will be able to hunt down the gangsters responsible for the national bank robbery. Better be safe than sorry – find out who your friends are before encountering your foes. The right people will do you a favor and give you the two clues, the wrong people will kill you.

Find the secret passwords and combine them properly to solve the tricky case.
Forum Thread: Gangsters 1920 (by Sunlight Games)
---
Grobo ($0.99)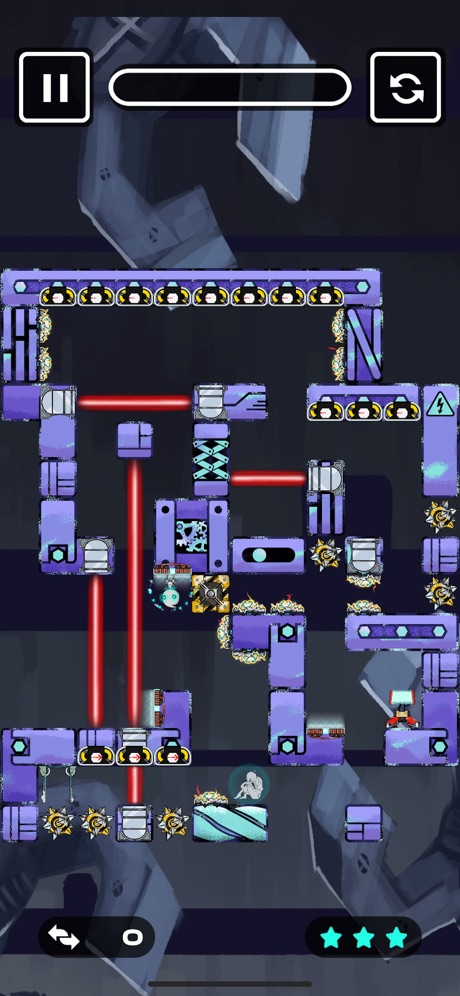 iTunes Description
In the mysterious and metallic world of Megatropolis, an adorable robot named Grobo awakens. With the ability to shift gravity and walk freely, you must guide Grobo to solve mind-bending puzzles on his journey exploring Megatropolis. However, the world is dilapidated and abandoned. Digital remnants of the memories of those who once lived there are scattered around, seemingly haunting the place. Grobo doesn't want to be here alone. Grobo will have to brave the haphazardly trapped world to uncover its truths, quest to restore it, and hopefully find a friend.
Forum Thread: Grobo (by Hot Chocolate Games)
---
Invaders! (Free)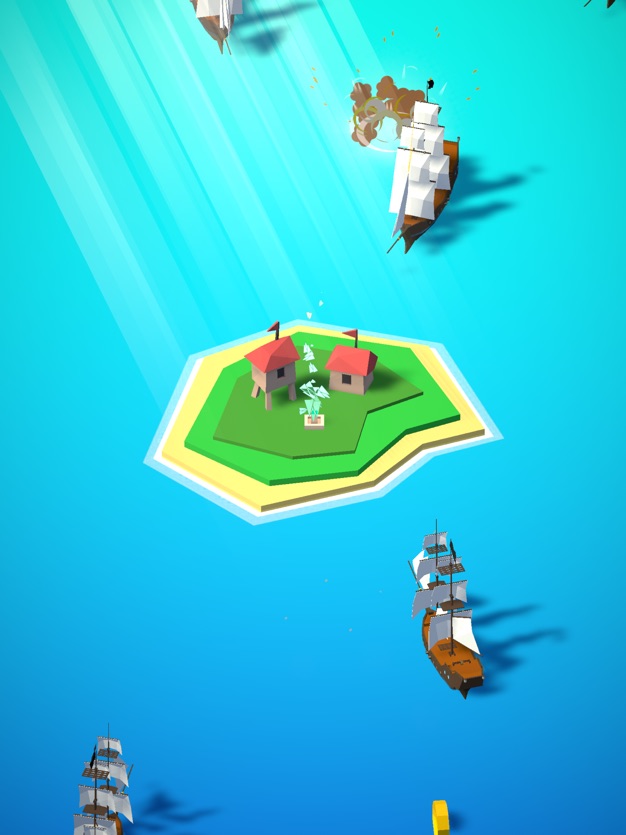 iTunes Description
Protect your land in this fast-paced defence game! Stop the incoming invaders and protect the sacred shrine. Using your incredible reflexes through simple controls, become the saviour of the small island village! Advance through each stage and face the wrath of bigger and stronger voyages! Unlock new ships and compete with friends for the best score. Will you be able to stop the invasion?
Forum Thread: Invaders! (By Tom Leigh)
---
Knotty Cats (Free)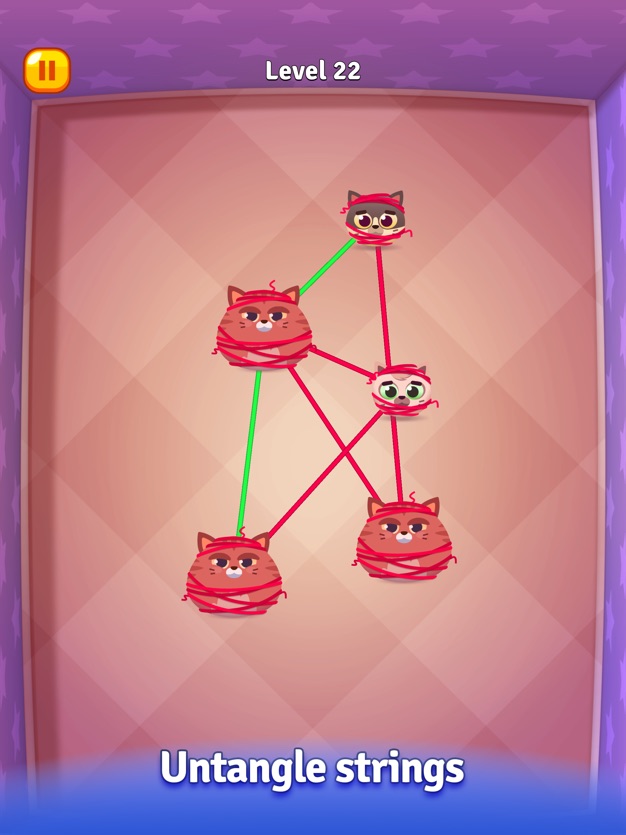 iTunes Description
Oh no! Those little kittens tangled up in a ball of yarn, and they need your help! Solve the puzzles to set them free. Knotty Cats is a simple puzzle game not only for animal lovers. Simple but enjoyable puzzles will keep you in for a longer while.
Many levels to complete, dozens of cats waiting to be rescued, jump right in!
Forum Thread: Knotty Cats (by Digital Melody Games)
---
Lights Out (Free)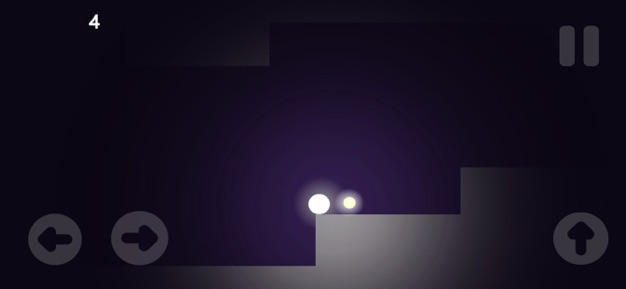 iTunes Description
Lights out is a mild Spooky Hyper casual Game produced by Parable sage studios, using build box and assets created by the team, to creatively give you an interesting hyper casual adventure that you can get immersed in and play as much as you can.

Be the light in a totally dark environment and overcome dangerous obstacles that could end your journey to a great high score ,don't be afraid for the Sage has dropped light orbs to illuminate and aid your hyper casual Spooky adventure. and should you lose its not over, you can always try again cause a great adventure awaits everyone.
Forum Thread: Lights Out IOS (by Parable Sage Studios)
---
Pixel Cutter (Free)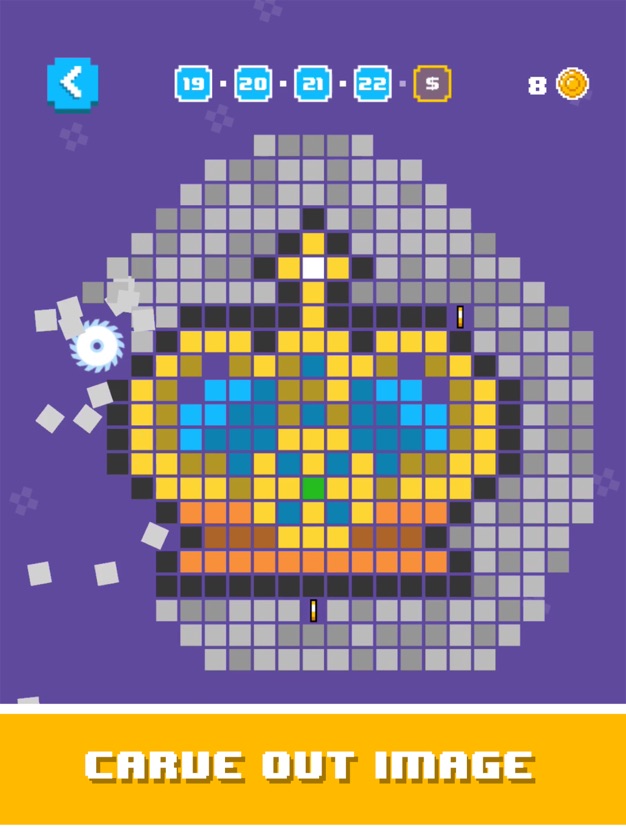 iTunes Description
Clear the level by carefully carving out the pixel art.
Simple controls but challenging to master.
This is an oddly satisfying game you didn't know you needed!
It's like those satisfying soap carving videos…
Forum Thread: Pixel Cutter (by 1up Pixels)
---
Prison Planet (Free)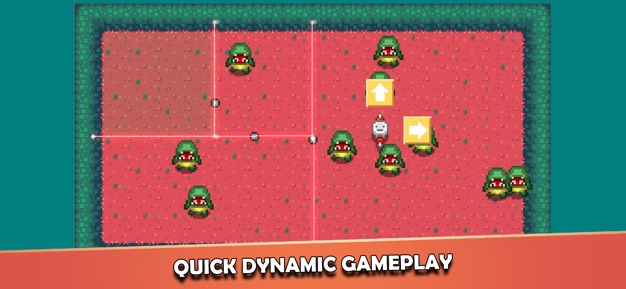 iTunes Description
Design and build your own intergalactic space-prison!

* Discover and collect many unique aliens
* Secure your prisoners in the action packed Lock-Down sequence
* Build your prison to be uniquely your own!
* Research new buildings and cell blocks
* Keep your inmates in great shape to maximize profits!
Forum Thread: Prison Planet (by Springloaded)
---
Q*bert (Free)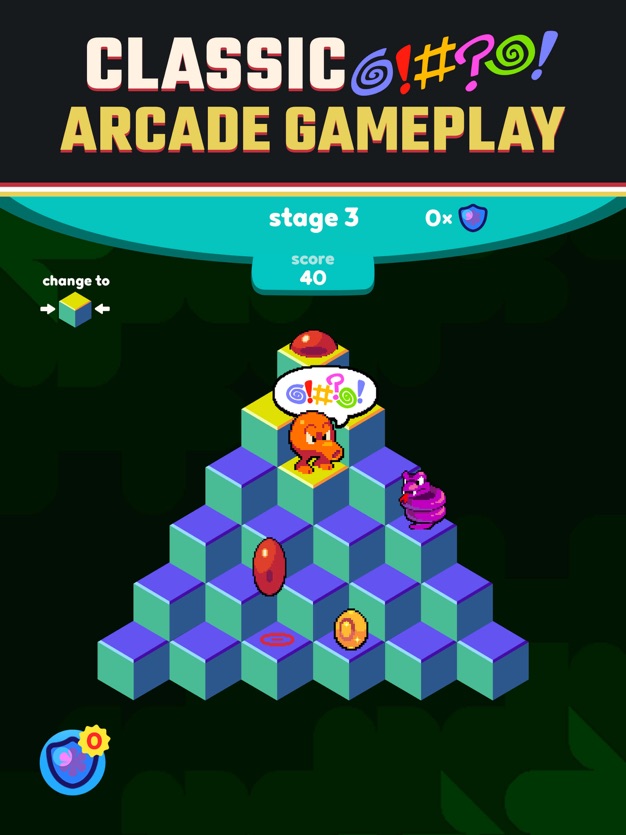 iTunes Description
Q*bert is back!

Help Q*bert solve puzzles while avoiding danger in this all new experience! Using intuitive swipe controls, jumping around ever-changing levels has never been easier. Outwit Coily and a whole crew of colorful enemies by choosing your own path across dozens of patterns. Complete levels and tackle the classic Arcade Mode to unlock and play as Q*bert's friends. How long can you jump?
Forum Thread: Q*bert (by Sony Pictures Television)
---
Reed Remastered ($0.99)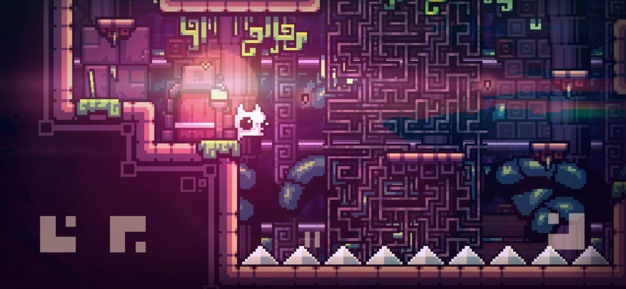 iTunes Description
Once in a beautiful and mysterious world, something strange happened…
The old supercomputer that created this world started to break down, it started to lose information cubes. It needed help to calibrate the cubes in order to reboot the system so it created a small creature named Reed!

Reed – the last creation of an old supercomputer, does not have superpowers. Reed has a difficult path to save the whole world in this dangerous adventure. Can you help Reed and save the world? Everything depends entirely on you and your platforming skills!
Forum Thread: Reed Remastered (by Crescent Moon Games)
---
Super Arcade Racing (Free)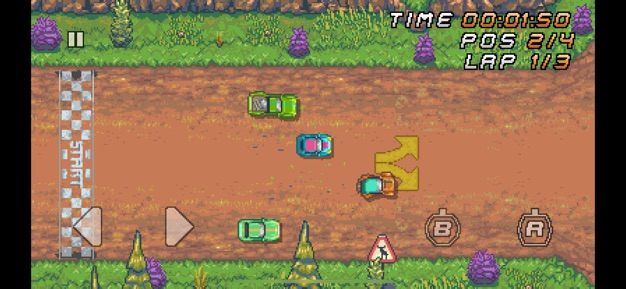 iTunes Description
Super Arcade Racing is a retro-inspired, super-fun racing game that gives you the pure experience of real arcade gameplay. Simple controls and tons of fun with a classic 2D top-down view, amazing pixel art and an iconic soundtrack, combined with an intriguing story and more than 80 levels to play.
Forum Thread: Super Arcade Racing (by OutOfTheBit)
---
Super Dinosaur: Kickin' Tail (Free)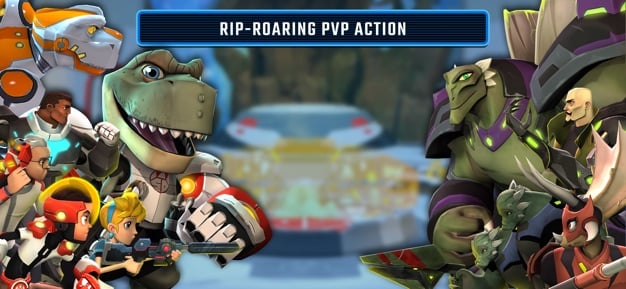 iTunes Description
Beat up waves of evil Dino Men with your awesome dino pal in Super Dinosaur: Kickin' Tail, based on the hit TV and comic series by award-winning creator Robert Kirkman!

Team up with the heroes from Super Dinosaur to battle hordes of Max Maximus' minions in this action-packed beat 'em up.

Upgrade your favorite characters and use their unique sidekicks and special attacks to complete daring missions, take on weekly challenges, and compete against your friends in a PVP arena!
Forum Thread: Super Dinosaur: Kickin' Tail (by Big Blue Bubble)
---
Tankz Alert – World of War (Free)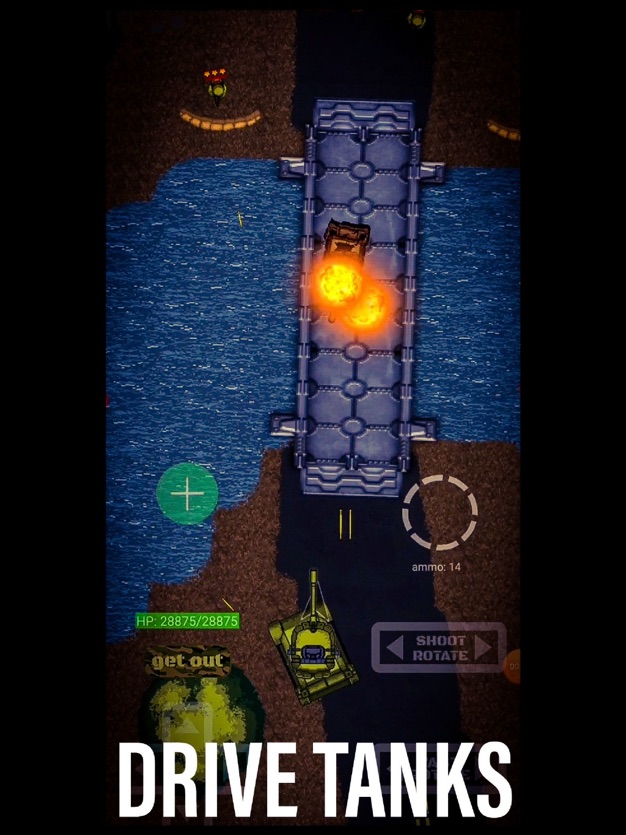 iTunes Description
Tankz alert: World of War
Oldschool top-down shooter.
Take control of the soldier and shoot enemies with various weapons. Drive tanks and fly helicopters!
Forum Thread: Tankz Alert – World of War (by indie dev – Kamil Nowicki)
---
Versus: Unfriendly Frenzy ($3.99)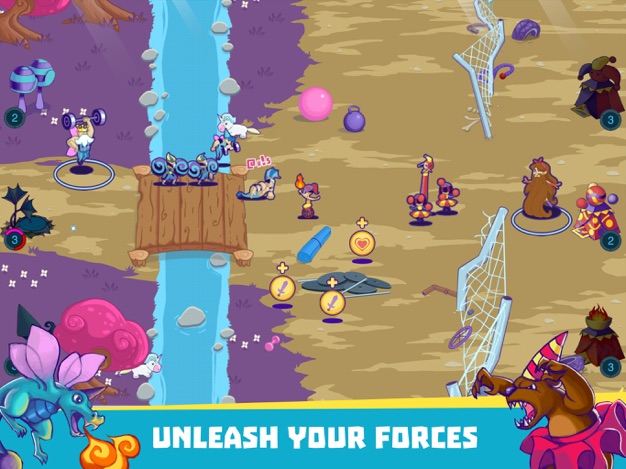 iTunes Description
Three eccentric factions battle endlessly for dominance of their strange land. But who is this mysterious new foe? To emerge victorious, your strategy cannot be half-baked…

Versus: Unfriendly Frenzy is a fast-paced take on real-time strategy, with outlandish units to command, wacky maps to explore and exciting challenges to overcome!
Forum Thread: Versus: Unfriendly Frenzy (by ZeMind Game Studio Ltd)
---
Xenowerk Tactics (Free)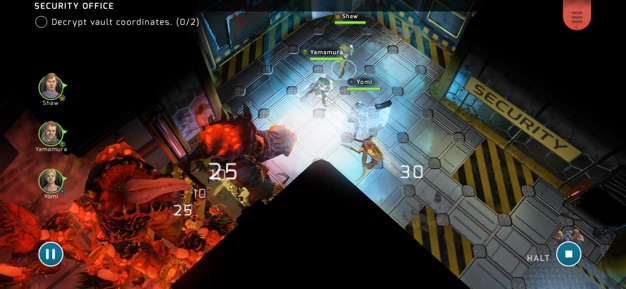 iTunes Description
Play as the commander of an emergency response team after a disaster at a secret lab, hidden deep in the arctic region. Your task is to cover up and maximize profits for the Xenowerk corporation, or to save the world, depending on whom you ask…
Forum Thread: Xenowerk Tactics (by Pixelbite)
---
7 Souls ($3.99)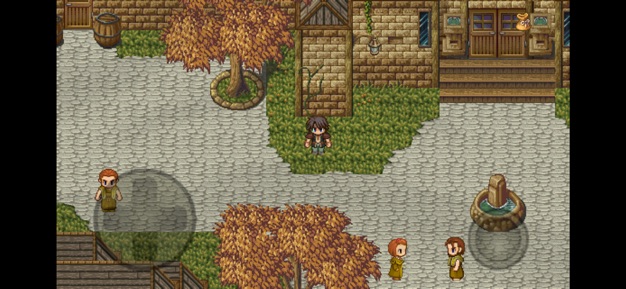 iTunes Description
Explore a story driven RPG with a narrative that spans multiple characters over a series of locations in this stand alone successor to the 2011 front page featured game 7 Stories.
Forum Thread: 7 Souls (by Smashware)
---