Each and every day new mobile games are hitting the App Store, and so each week we put together a big old list of all the best new releases of the past seven days. Back in the day the App Store would showcase the same games for a week, and then refresh those features each Thursday. Because of that developers got into the habit of releasing their games throughout Wednesday or very early Thursday in order to hopefully get one of those coveted features spots. Nowadays the App Store refreshes constantly, so the need for everyone to release all on the same day has diminished. Still, we've kept our weekly Wednesday night format as for years that's the time people knew to check TouchArcade for the list of new games. And so without further ado please check out the full list of this week's new games below, and let us know in the comments section which games you'll be picking up!
---
A Park And Pigeons ($1.99)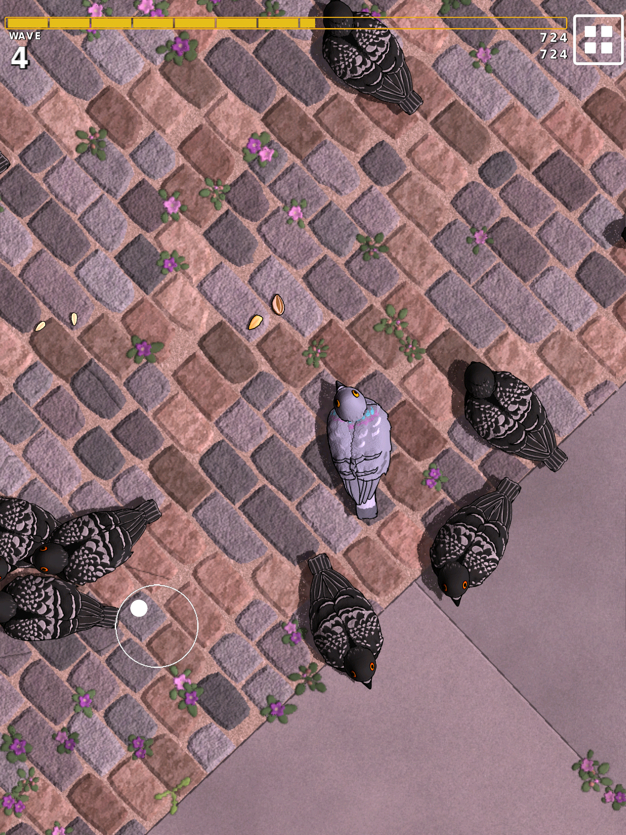 iTunes Description
You are a pigeon, eating seeds and junk food in a park with other birds. The game's objective is to keep eating:
Forum Thread: A Park And Pigeons (by 4000 Pounds)
---
Acron: Attack of the Squirrels (Free)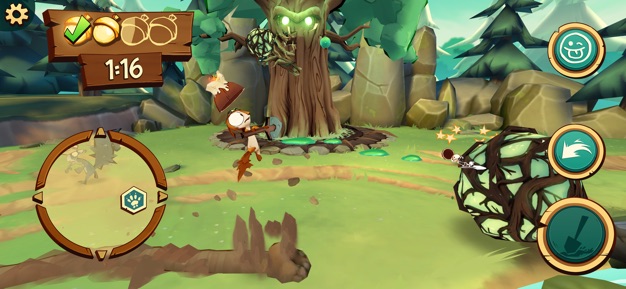 iTunes Description
The golden acorns are under attack! It's up to you and your friends to protect them or steal them – depending if you are playing on a VR headset to take on the role of an extraordinarily protective tree or as one of several crafty yet thieving squirrels on mobile – in the new cross-platform party game, Acron: Attack of the Squirrels!, from Resolution Games.
Forum Thread: Acron: Attack of the Squirrels (by Resolution Games)
---
Adventure Pinball ($1.99)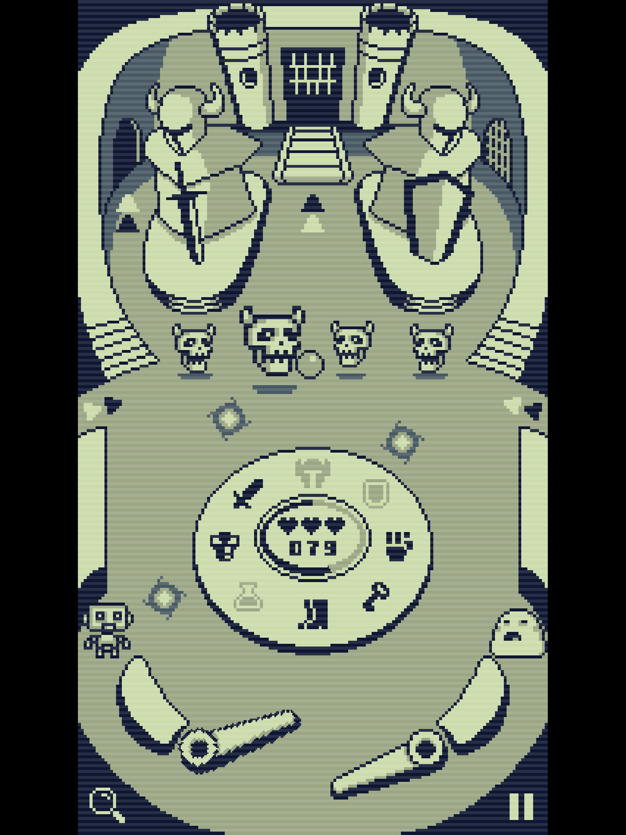 iTunes Description
You play as a hero to fight the dark force in a fantasy pinball world.

Features
– A game combine pinball, adventure and role playing game.
– 1 world ruled by Dark Queen to save.
– 3 adventure field and lots mini dungeon to play.
– 7 boss and dark army to fight!
– 8 powerful equipment to collect.
Forum Thread: Adventure Pinball (by Game Stew)
---
Age of Viking Conquest ($3.99)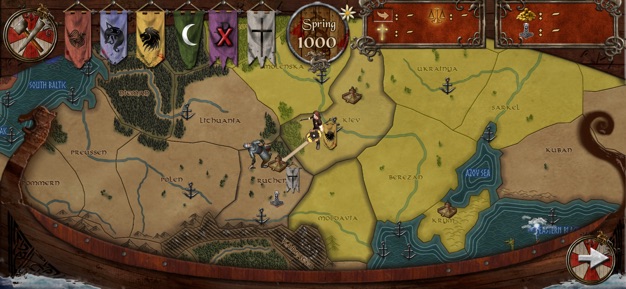 iTunes Description
Age of Viking Conquest is a conquest simulation set at the time of the Vikings invasions of Europe. The goal of the game is to become the dominant major power amongst the key powers of Northern Europe. Play as Sweden, Norway or Denmark and expand your zone of influence. Raise your drakkars and ensure your dominance on land and sea!
Forum Thread: Age of Viking Conquest (by Stephane Oury)
---
AudioWizards ($4.99)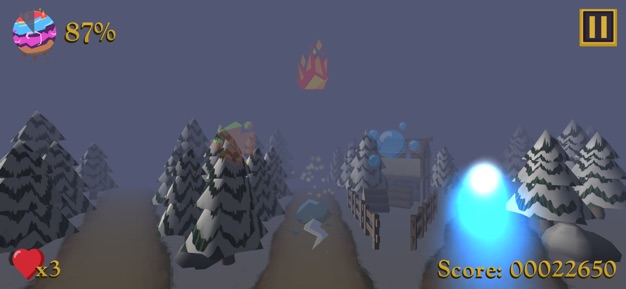 iTunes Description
Accessible Audio Game experience full of arcade action and charm at your hands! Embark on an audiotastic journey to defend the world of Sondveiw. Master the sounds and defeat elemental imbued monster together with your mentor Saundaman.
Forum Thread: AudioWizards (by myTrueSound)
---
AXES.io (Free)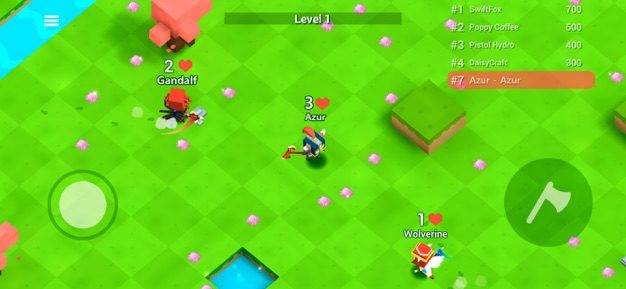 iTunes Description
AXES.io is a mobile battle royale where you toss axes like your life depends on it to be the last player standing. Winner takes all!
Forum Thread: AXES.io (by Azur Interactive Games Limited)
---
Ballz A Poppin (Free)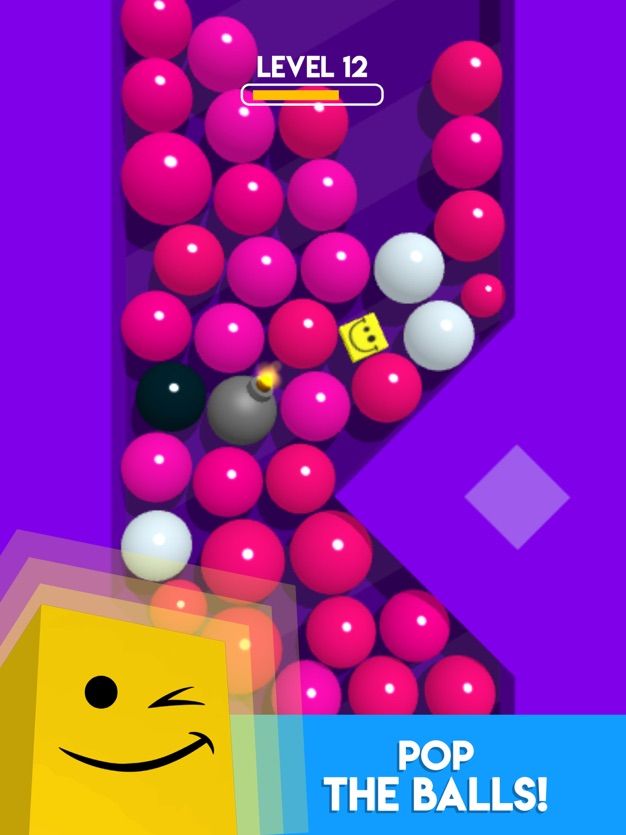 iTunes Description
It's hip to be square in a world full of balls.

Tap to pop balls and guide the square to the finish line!
Avoid the black balls
Use white balls to pop black ones
Power up to pop more balls
Forum Thread: Ballz A Poppin (by TapMen)
---
Bloop Islands (Free)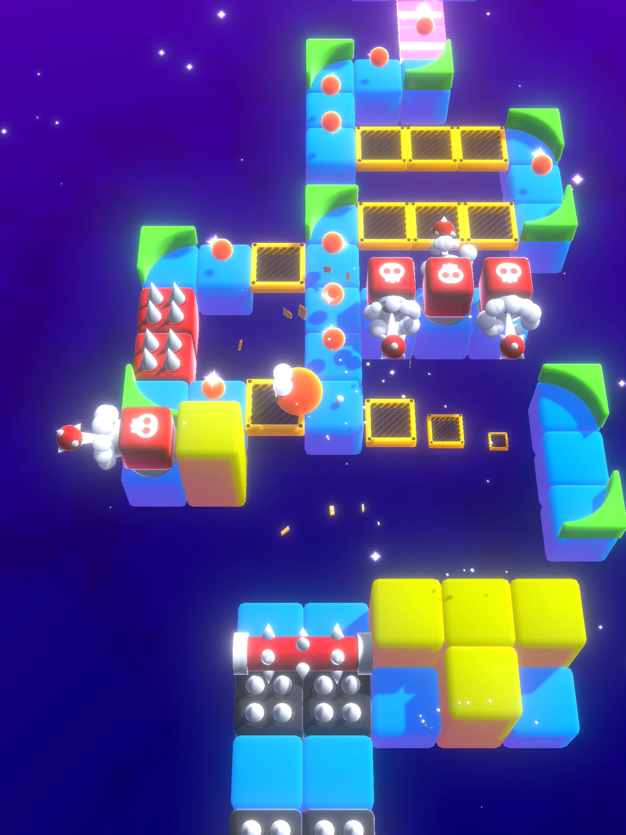 iTunes Description
Welcome to Bloop Islands!
Swipe, roll and dodge crazy traps in this new 3D action maze game.
Forum Thread: Bloop Islands (by Bloop Games)
---
Burning Dot (Free)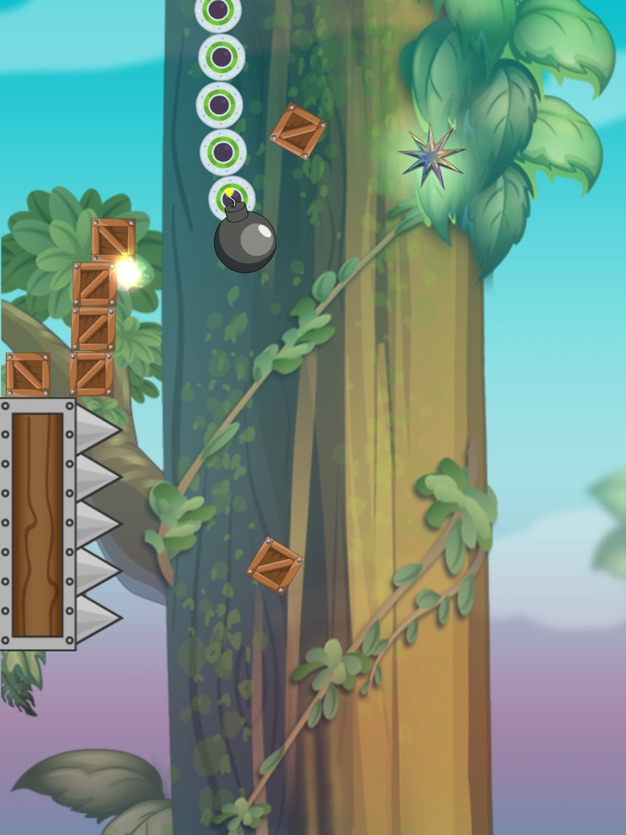 iTunes Description
Unlike anything you see on the App Store, Burning Dot is one of its kind: addicting, fun, cool and so much to do in little time. It's your perfect puzzle game during breaks, at school, at work or simply if you want to have some fun at home. Boredom is no longer an option! 🙂

You control the Burning Dot. It can slide, move, cut, burn ropes where a bomb is attached and use the laws of physics to bring the bomb to the star. You can also push / move blocks, bricks, boxes and everything you have on hand in each level to bring the bomb to the rotating, shiny star.
Forum Thread: Burning Dot (by Itzo Games)
---
Celestial Fate (Free)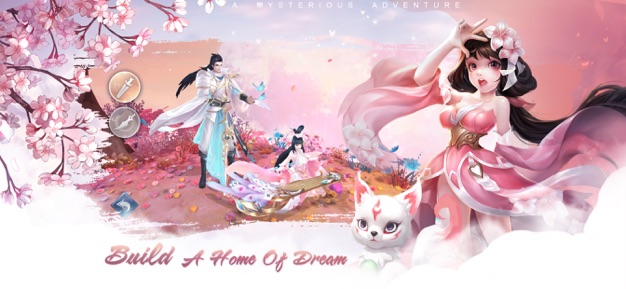 iTunes Description
"Celestial Fate" is a fantasy MMORPG 3D mobile game based on ancient Chinese novel, Journey to the West. The game is fair, simple and easy to play. You can experience different kinds of excitement every second in this game. Created by a professional team in the industry with powerful engine, every attack, combo attack and displacement skills are calculated precisely in order to present real ARPG combat experience. This game is the new definition of mobile game PK. Its scenic background and immersive story are going to take you back to the ancient dynasty of Tang and embark on the oriental odyssey!
Forum Thread: Celestial Fate (by Eyou Technology)
---
Champion Strike (Free)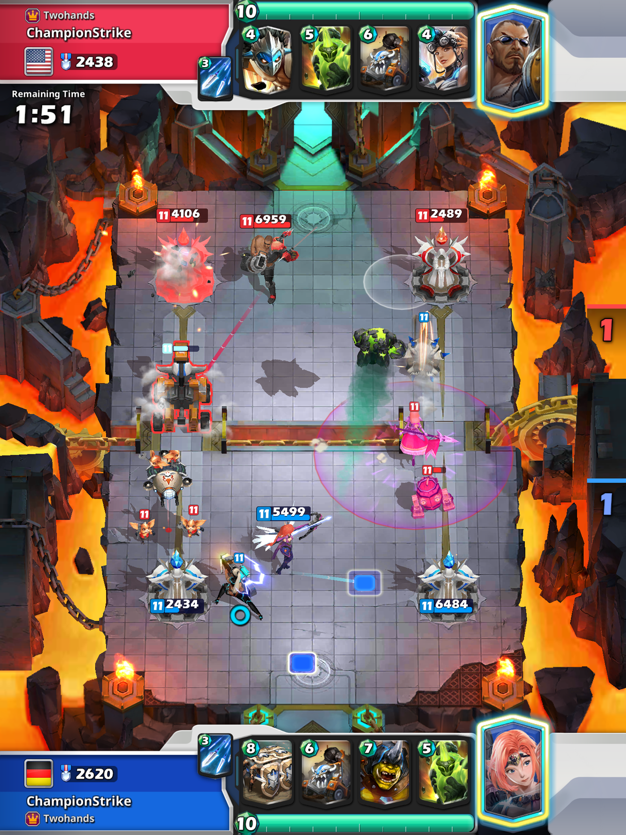 iTunes Description
Engage in battle by controlling your champion. Defeat your opponents with brilliant tactics that they can't predict!

Champion Strike combines your champion with units, magic, and other cards to create your own decks. It's a worldwide real-time strategy game where you use your deck to Clash with players 1vs1 at the Arena!
Forum Thread: Champion Strike (by Two Hands Games Inc)
---
Colorlane! (Free)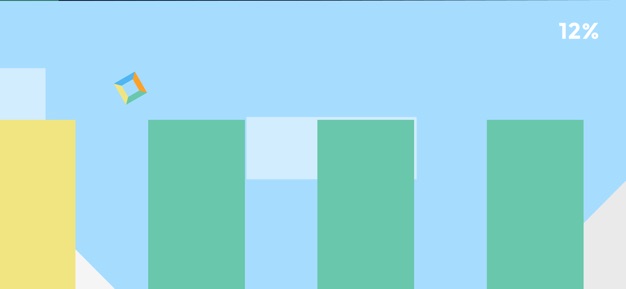 iTunes Description
Colorlane is the game where the lanes have multiple colors and so does your character. To be able to drive on the lanes you must jump and change color so you match the lane your landing on.

High speed and everchanging colors make you sit on the edge with a high pulse tapping away to make those hard jumps. With only one shot to make it, how far can you get?
Forum Thread: Colorlane! (by AntiSocialGames)
---
Cook To The Beat (Free)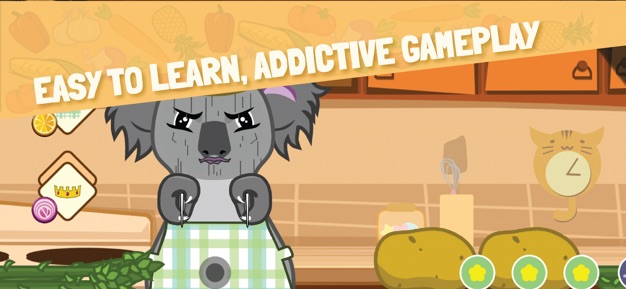 iTunes Description
Cook to The Beat is culinary-themed rhythm game where you tap to the music to create a variety of dishes each with its own original soundtrack. Chop, season and tenderize to the rhythm to build up your combo and make the whole kitchen into a dance party! (Disco Ball Included)

Collect and customize your very own animal chefs with wacky Aprons & Hats!

Master the Dishes and rise through the Chef Ranks to become the very best Chef like no one ever was!
Forum Thread: Cook To The Beat (by Raccoopack Studios Inc.)
---
Dinosaur Party (Free)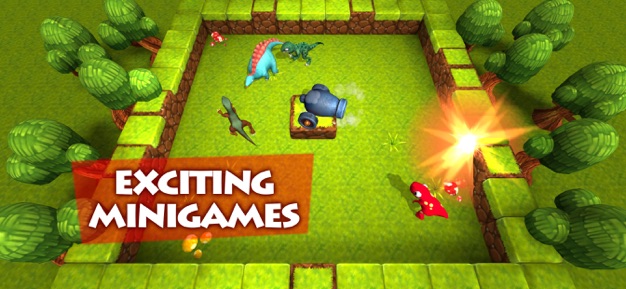 iTunes Description
Dinosaurs once ruled the world. Their world, in Dinosaur Party, is full of fun, excitement and challenges: 10 Dinosaurs will compete in 8 minigames to find out who is the real King of Dinosaurs!

Let's back to The Jurassic, be a Dinosaur and play with Dinosaurs!
Forum Thread: Dinosaur Party (by Vitamin Fun)
---
Dragon Escape: Night Horrors (Free)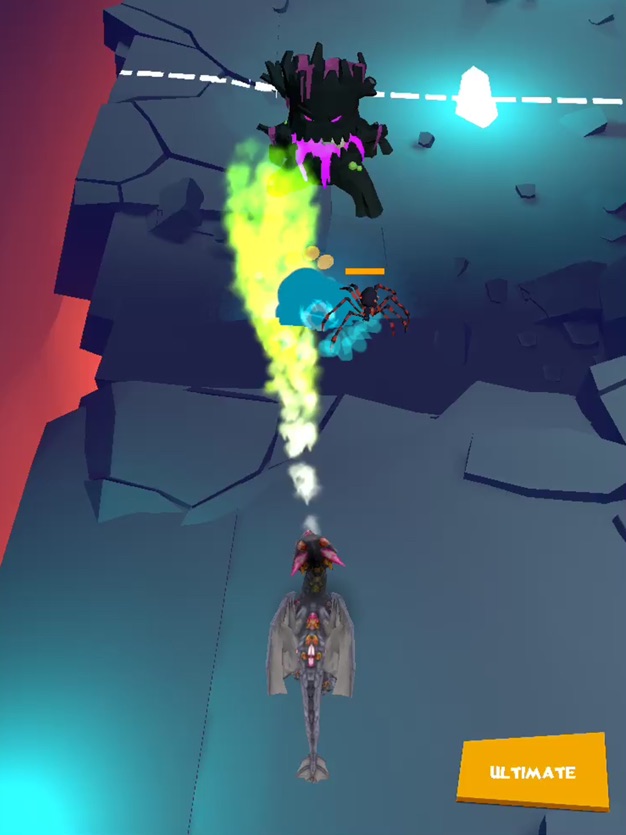 iTunes Description
Sometimes even big and scary dragons need our help! Are you ready to take on the challenge and help the dragon escape the dark prison of the night horrors? Burn horror creations on your way, help your Dragon find the true power, while collecting the treasure that really belongs to you! Prove that no Horrors can match the Dragon in the battle! Choose your path to power, spend received coins to impower your new friend or use your treasure to unlock new powerful creatures with special abilities. Grow your dragon as you progress and be in control of what is his specialties!
Forum Thread: Dragon Escape: Night Horrors (by Kanves LLC)
---
Dungeon Break (Free)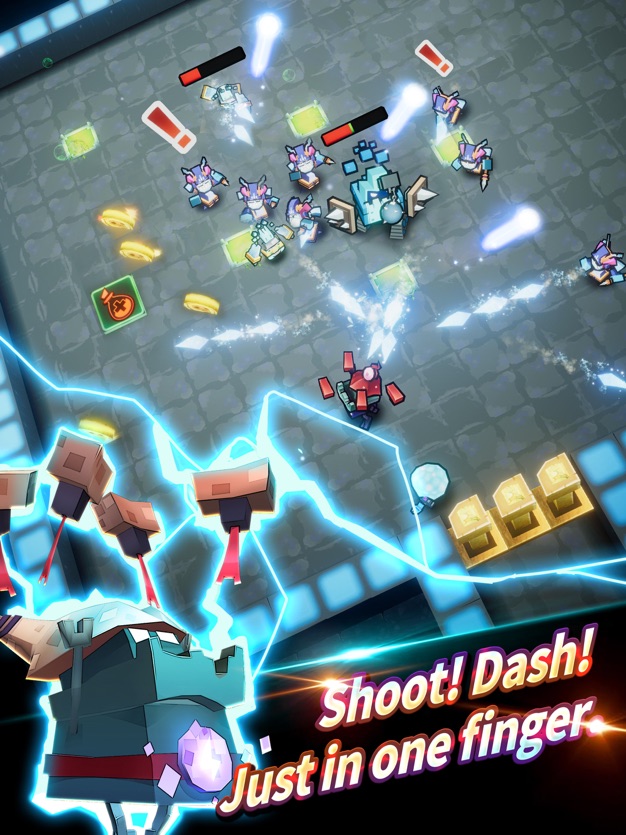 iTunes Description
《Dungeon Break》A small villain may accomplish greatness, freedom is ours!

The minions live in dungeon are now tired of the lords, the humble servants are now rebelling!
Forum Thread: Dungeon Break! (by Our Game Entertainment)
---
Elemental Dungeon (Free)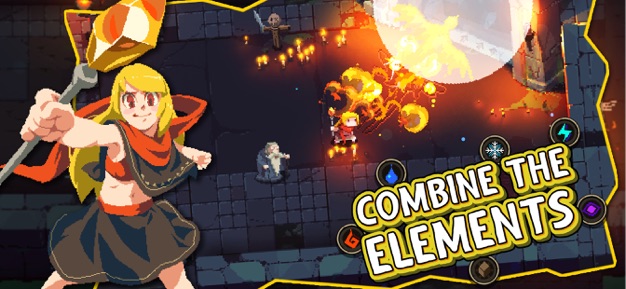 iTunes Description
In this fascinating free action adventure RPG with roguelike elements and great pixel art graphics you explore randomized dungeons by combining the elements to cast powerful spells. 
Use the environment and improve your skills to defeat the hordes of monsters lurking within. Find powerful items, meet strange creatures and play different unique classes in your quest to solve the mysteries of the Elemental Dungeon.
 Challenge your friends for a brawl or let them join your quest in amazing multiplayer games!
Forum Thread: Elemental Dungeon (by TBG LIMITED)
---
Endless Quest RPG ($0.99)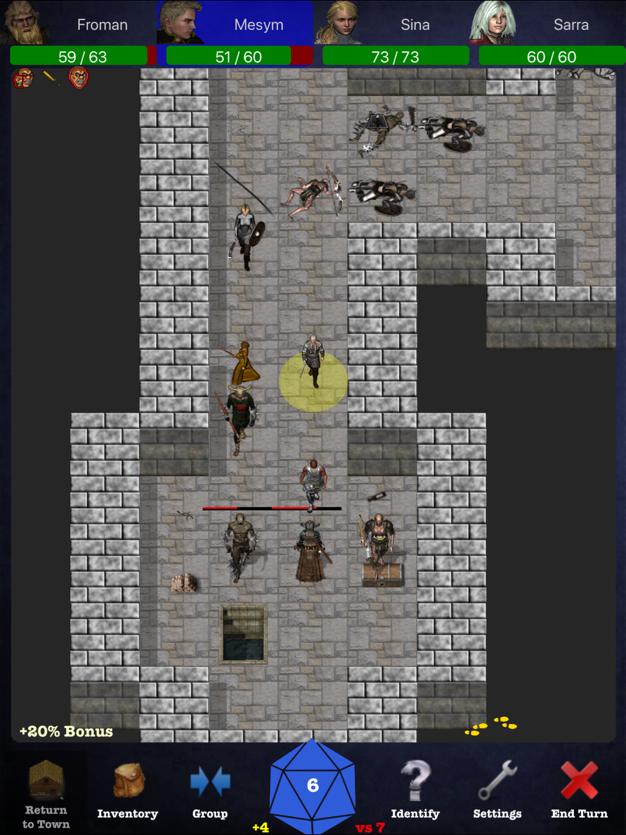 iTunes Description
A disturbance is felt across the land. Orcs and goblins gather in numbers that haven't been seen in centuries. Chaos descends. Are you ready to face it?

Endless Quest is a party-based roguelike adventure that combines randomly generated content with a story where you get to choose how you ultimately save the world. An open-ended class creation system allows mixing and matching to create the characters you want to play, and the tactical combat system provides a unique challenge.
Forum Thread: Endless Quest RPG (by Daniel Nations)
---
Flatty World (Free)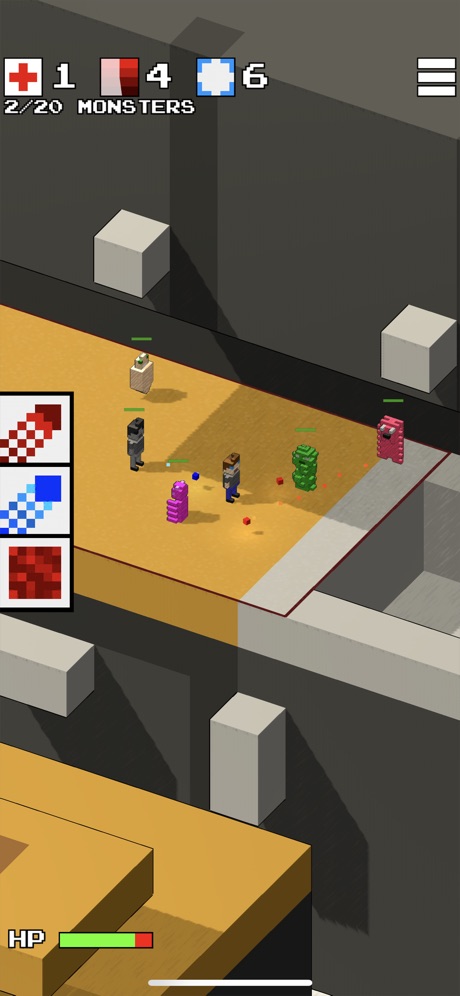 iTunes Description
Be the miniature hero of the developer's flat. Your task is to fight the monsters that are spawning in 12 different levels.

Easy to learn and control, instant fun.
Forum Thread: Flatty World (by Miklos Lang)
---
Hey Turtle (Free)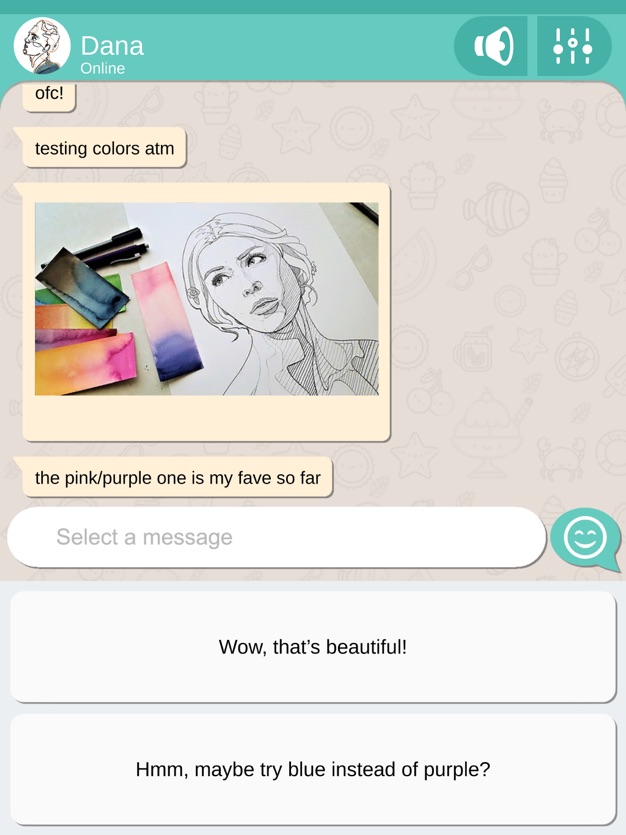 iTunes Description
You and Dana worked together for years before anything even happened. But now things are happening – and fast! Your relationship takes you to places you haven't even dreamed of, but when everyday life knocks on your door Dana doesn't act the same way as before.

Communicate with Dana in a messaging app and learn more about your relationship and how it started. Make your own choices to influence the story and decide the future for you and Dana.
Forum Thread: Hey Turtle (By Sleeper Cell)
---
Hovercraft: Getaway (Free)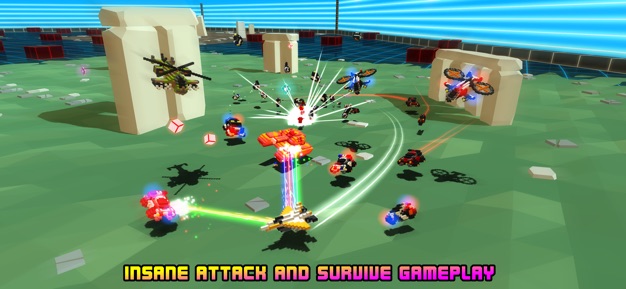 iTunes Description
The #1 combat racing, custom vehicle building, totally addicting, action game of the year is back, and crazier than ever!

You're on the run! Build your custom Hovercraft. Arm it to the teeth with machine guns, lasers, rockets, and mines. Then evade, attack, and survive as long as you can to make your Getaway!
Forum Thread: Hovercraft: Getaway (by High Score Hero LLC)
---
Idle Ocean (Free)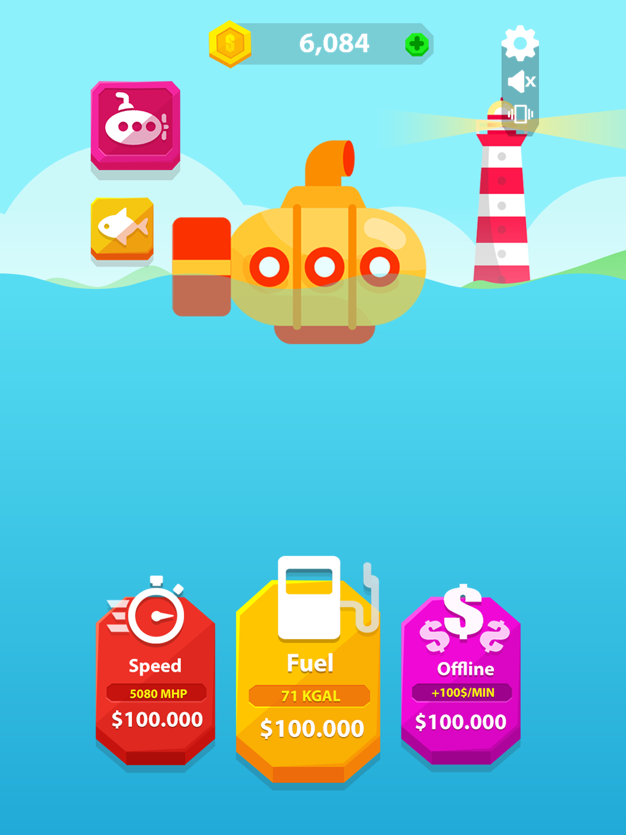 iTunes Description
What lives at the bottom of the ocean? Such a huge number of living beings who can't survive without water is understandable after all more than 70% of our planet's surface is covered with water the world ocean includes in Pacific Ocean, Arctic Ocean, Atlantic Ocean, Indian Ocean… With Submarine Go! explore the secret of the ocean.
Forum Thread: Idle Ocean (by OG Studio)
---
inbento ($2.99)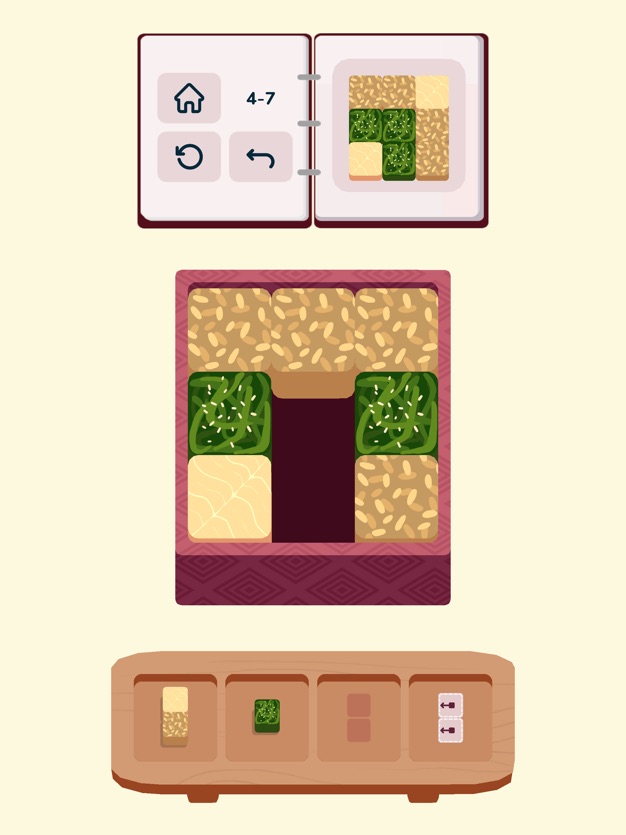 iTunes Description
Play with food, solve hand-crafted recipes and enjoy a cute story in this culinary brain-teaser from the creators of Golf Peaks!
Forum Thread: inbento (by Afterburn)
---
Jungle War Defense (Free)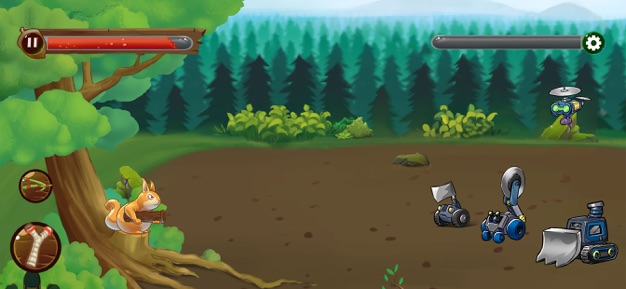 iTunes Description
The forest is threatened by machines…animals want to save their house. But, machines so strong and animals can't protect themselves.
Until one squirrel become a hero, who attacked that mechanical army, save the forest.
Squirrel use gun weapons was created from jungle, it stand up an old tree, attack the mechanical army and protect the forest.
Forum Thread: Jungle War Defense (by Ohze Games)
---
Kingdom Adventurers (Free)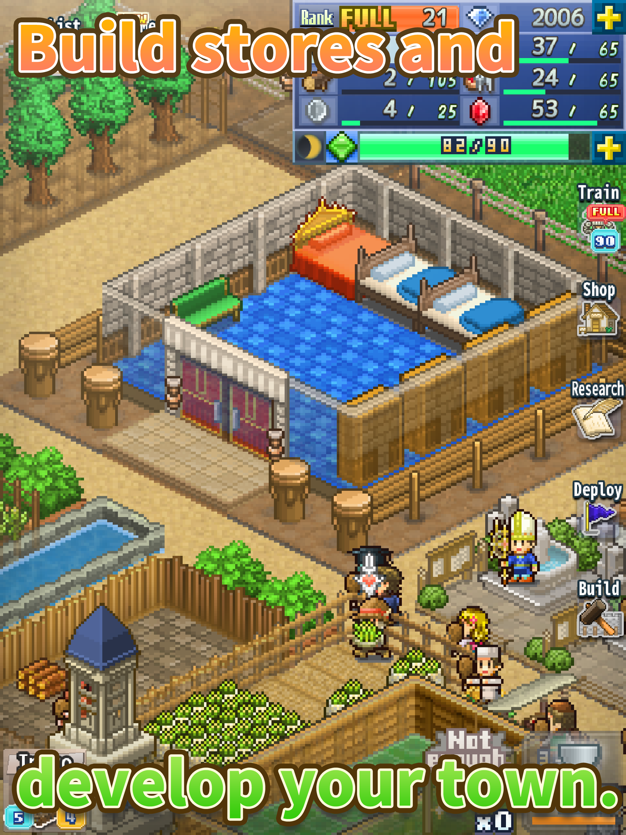 iTunes Description
A once-prosperous kingdom lies overrun by monsters and wreathed in an ominous fog.
Now is the time for the descendants of the king to take back this land.

Raise the kingdom from the dust and give birth to a new civilization!
Forum Thread: Kingdom Adventurers (by Kairosoft)
---
LEGO Hidden Side (Free)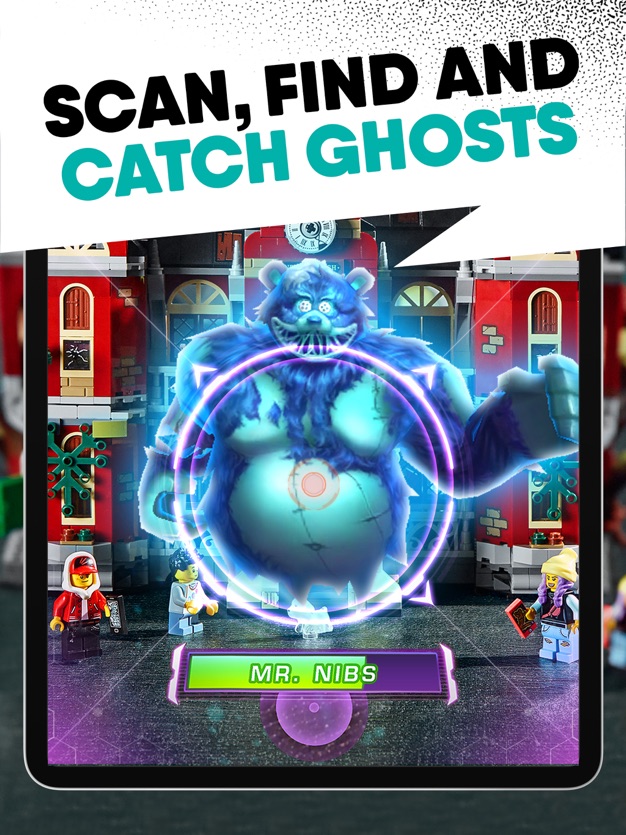 iTunes Description
Welcome to LEGO® HIDDEN SIDE™ and the quiet town of Newbury.

See your set, minifigures, and ghosts come to life with our free AR app, and turn your phone into an instant ghost-hunting device.

Just scan any of the eight haunting sets and join our heroes Jack and Parker on their supernatural missions!
Forum Thread: LEGO® HIDDEN SIDE™ by (LEGO System A/S)
---
LiquiZ – Fill Happy Glass (Free)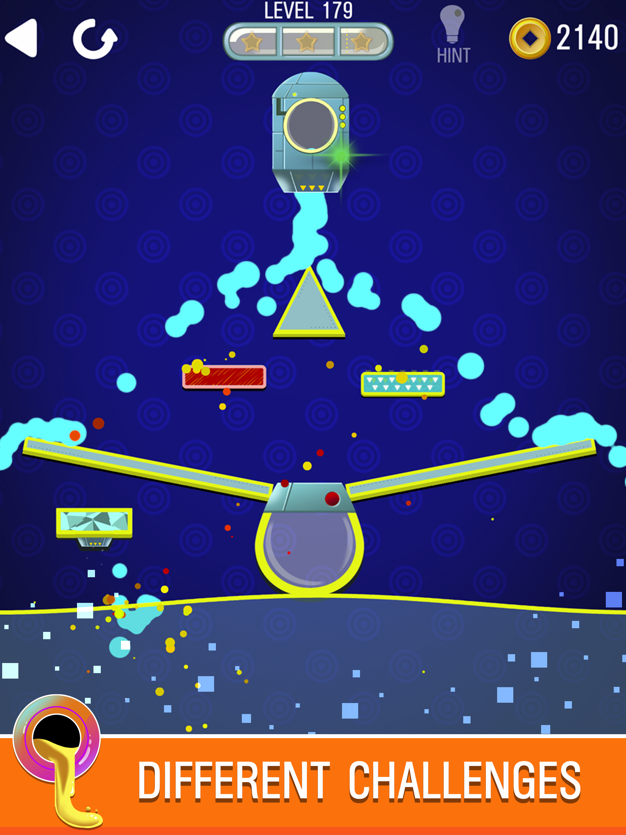 iTunes Description
Place the objects to guide the liquid. Make the water and other liquids flow into the glass container. Fill it completely, don't spill any!

Play this enjoyable physics game to relax. Enjoy 300 levels with many different challenges and obstacles! Got stuck? Use a hint!
Forum Thread: LiquiZ – Fill Happy Glass (by CheesecakeGames)
---
Magicube (Free)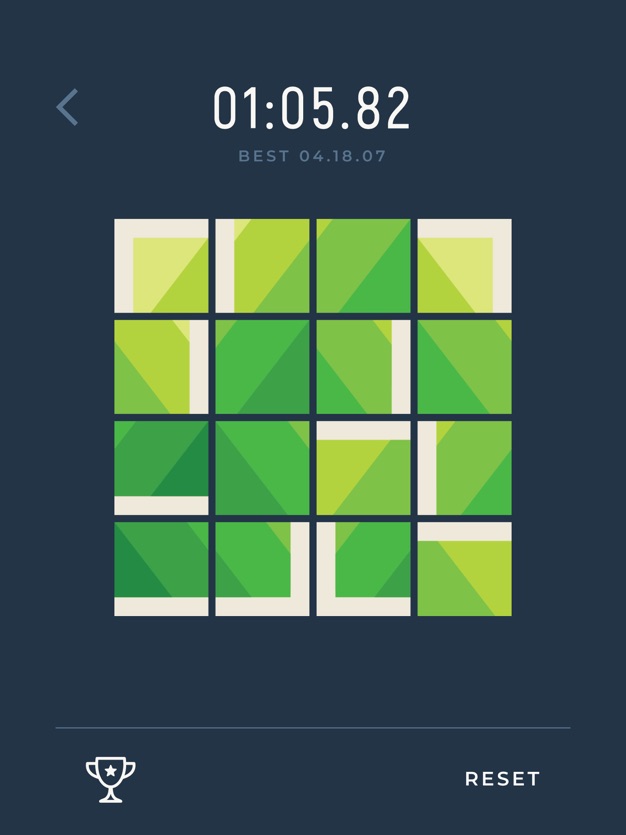 iTunes Description
This deceptively simple game takes a 2D image divided into a grid of square pieces and jumbles them into a new configuration. The player must shift the pieces back into their correct positions, re-forming the original image. The columns and rows "wrap" around the grid: When you slide a row to the left, the piece on the far left slides back into that row from the right.
Forum Thread: Magicube (by Brian Rockwell)
---
Neon Brick Breaker (Free)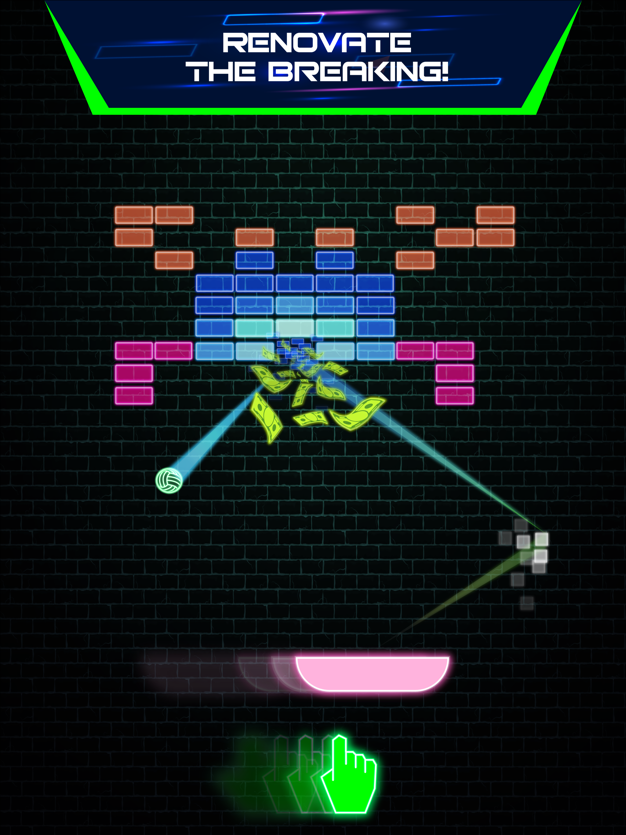 iTunes Description
Hello, smart watch player!

It's time to utilize your watch for entertainment. Play the classical game with modern graphics right on the wrist of your hand!
Forum Thread: Neon Brick Breaker (by Gosiha)
---
Penguin's Isle (Free)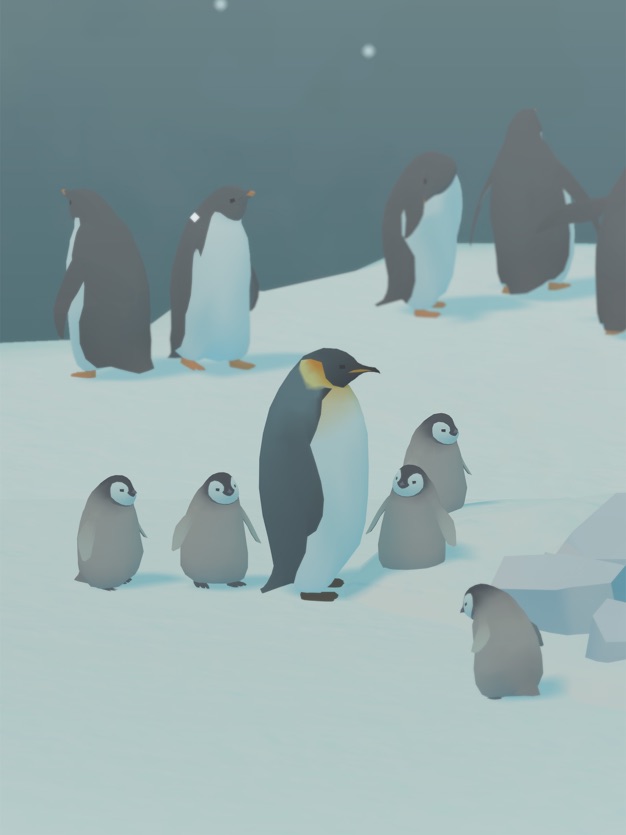 iTunes Description
Collect a variety of penguins by creating each their own habitat.
Cute and adorable penguins are waiting for you.

Enjoy the waves with relaxing music.
Forum Thread: Penguin's Isle (by Sangheon Kim)
---
Perfect World Mobile (Free)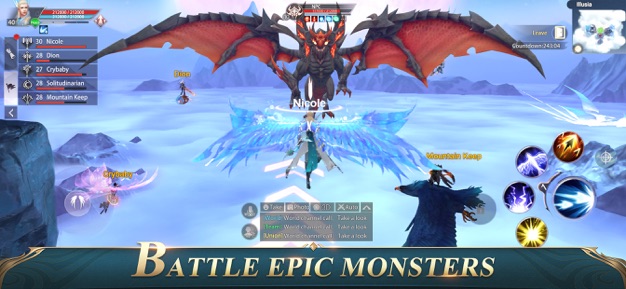 iTunes Description
Perfect World has made its grand return! This new installment restores the beautiful scenery and rich class choices that made the original game famous. Gather your friends and raise an adventure in the iconic seamless world that has been overhauled to reach an unprecedented fidelity. The bonds between you and your fellow challengers have never been so strong thanks to improved mentoring, marriage, guild and party systems. It's about time to unite and fight for glory in this brand new world forged with next-gen graphics. The vast skies, the endless lands and the mysterious oceans are all yours to explore. Find your Perfect World here!
Forum Thread: Perfect World Mobile (by Perfect World Games)
---
Pixel Galaxies (Free)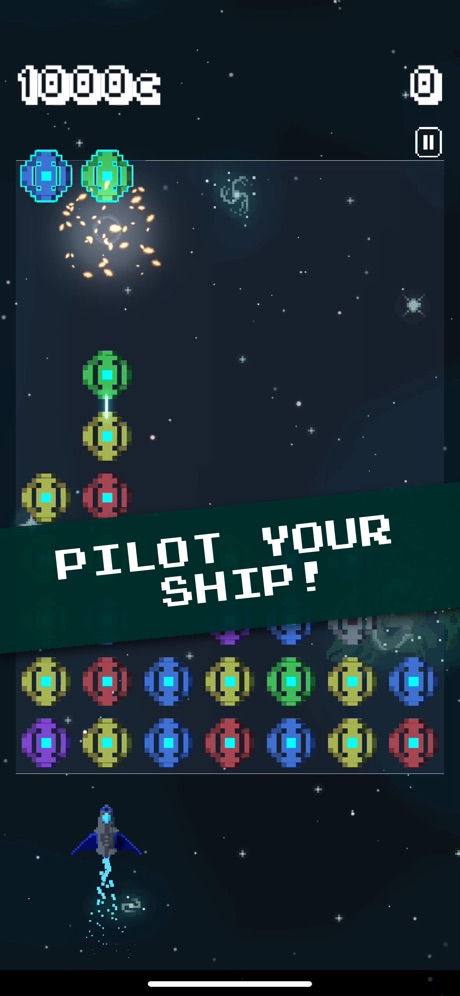 iTunes Description
Pixel Galaxies blends logical color-matching gameplay with classic high-stakes arcade action. Pilot your ship and re-shape blocks with your powerful lasers to maximize combos and clear the playing field – all while surviving vicious pirate attacks.

Collect coins and unlock rare ships while travelling past every black hole, nebula, and planet of Pixel Galaxies.
Forum Thread: Pixel Galaxies (by Oak Dream Studio)
---
Puzzle Battle – Field (Free)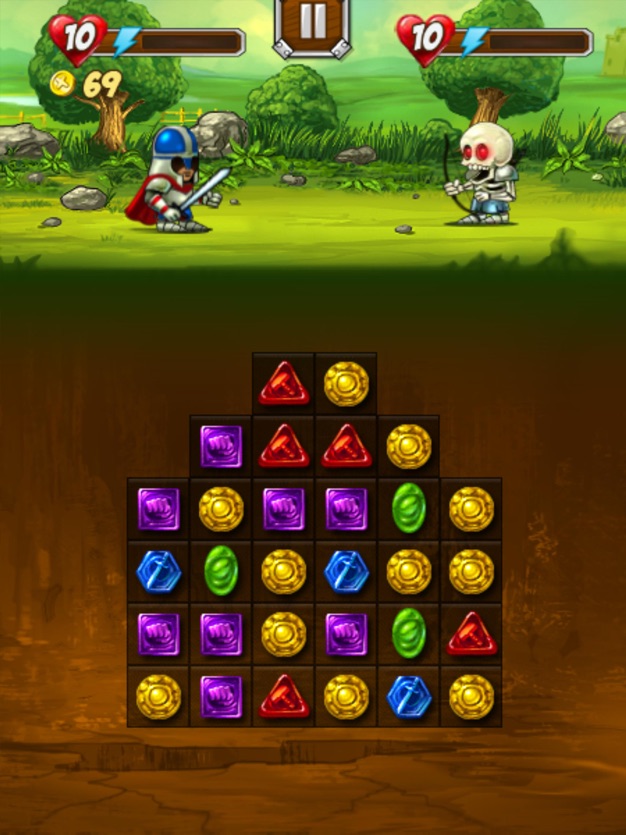 iTunes Description
For the honor of the warriors, for the indestructible spirit of the soldiers. The little soldier is not afraid to fight against the Devil Legion alone. How can he survive? Let's help him in the game. Come on.
Forum Thread: Puzzle Battle – Field (by Aidan Benjamin)
---
Star Warp ($1.99)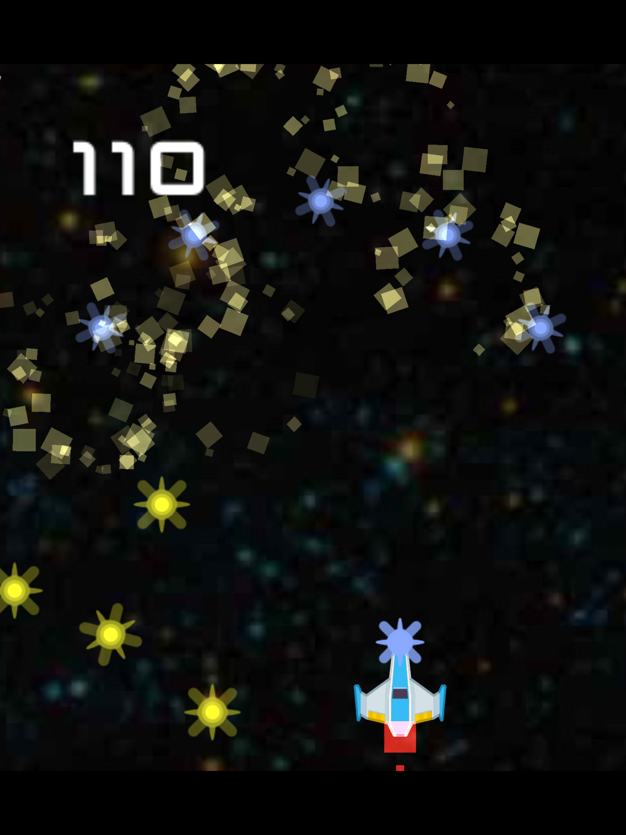 iTunes Description
Prepare to enter bullet hell…

The 2nd in the Space Watch Trilogy, Star Warp pits you against an onslaught of merciless space invaders, intent on destroying Earth!

Use the Digital Crown on Watch and touch screen on iPhone to move your ship and destroy the oncoming alien menace. Collect power-ups as you compete to earn the highest score in this retro inspired arcade classic.
Forum Thread: Star Warp for Watch (by Red Sprite Studios)
---
State of Survival (Free)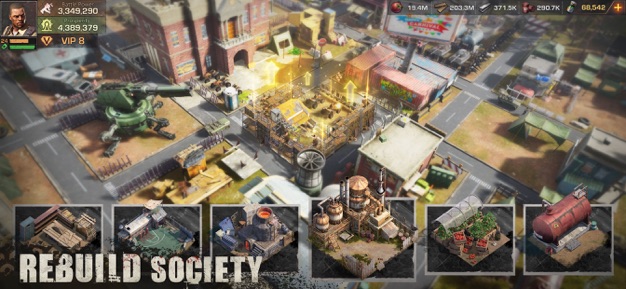 iTunes Description
It's been six months since the outbreak. Six months of terror, isolation and grueling hardship. Most folks didn't make it. But you did. Welcome to the State of Survival. The infection ripped across the country taking civilization with it. Any surviving military or government went to ground. The land belongs to the infected now. As well as any survivors brave enough to stake their claim for it.

Make friends or fight with other survivors. Do whatever you must to survive. It won't be easy. The infected are everywhere. Resources are scarce and you must salvage what you can from the carcass of society. It's a new world out there. Dangerous, yes, but filled with opportunity. Immense power awaits those bold enough to grasp it. But remember to watch your back. It's fair to say people aren't quite as friendly as they used they be…
Forum Thread: State of Survival (by Kings Group Holdings)
---
Stomped! ($2.99)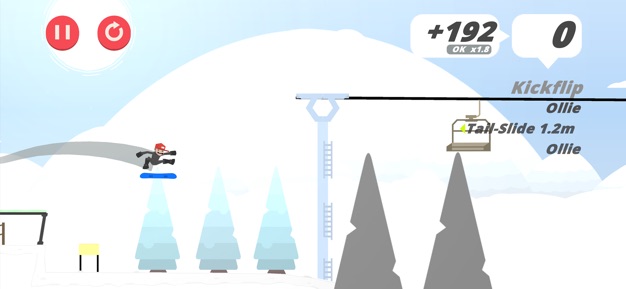 iTunes Description
Stomped! combines the best parts of snowboarding and skateboarding into one premium package. Carve your way through beautiful mountain landscapes, nose-slide across stormy peaks, and kickflip over deadly chasms.
Find your flow as you chain together massive combos at breakneck speed but don't forget to STOMP the landing! Stomped! will get your heart pounding as you launch over massive gaps and flip through countless beautiful locations.
Forum Thread: Stomped! (by Noodlecake Studios Inc)
---
Stranger Things 3: The Game ($4.99)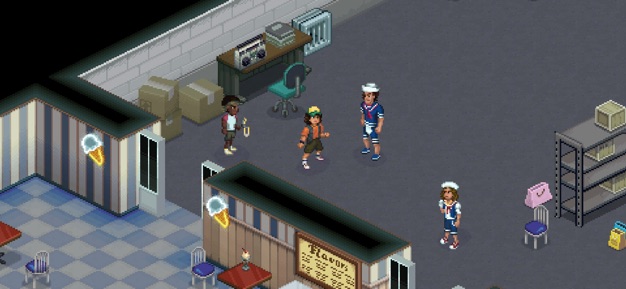 iTunes Description
"Stranger Things 3: The Game is the official companion game to Season 3 of the hit original series!. Play through familiar events from the series while also uncovering never-before-seen quests, character interactions, and secrets! This adventure game blends a distinctively retro art style with modern gameplay mechanics to deliver nostalgic fun with a fresh new twist.
Forum Thread: Stranger Things 3: The Game (by BonusXP, Inc.)
---
Tiles! – Board Game (Free)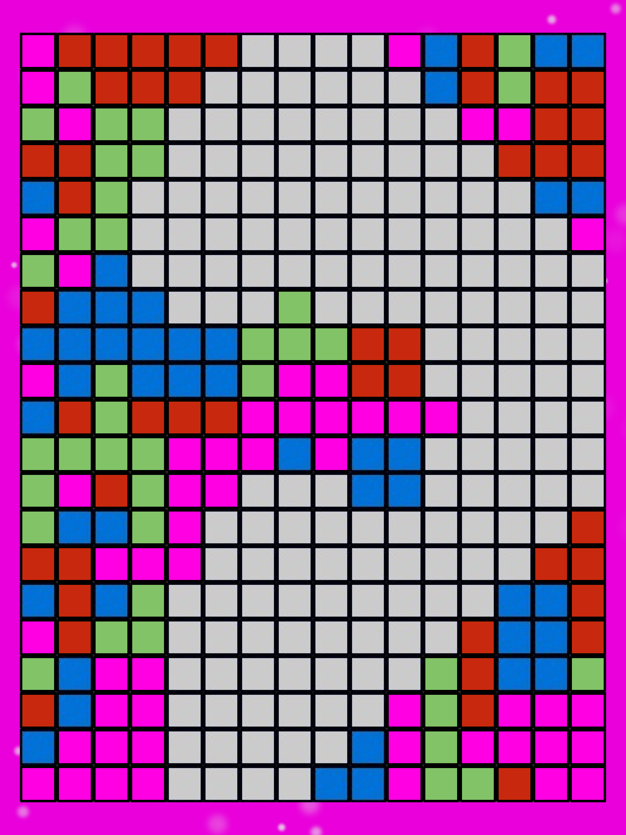 iTunes Description
If you are looking for a multiplayer board game that can be played on one device then you are at the right place! Tiles is a turn based board game that is played on a single device. Treat your IPhone/IPad as a board by placing it on a table or any flat surface to play one of the following two modes:
Forum Thread: Tiles! – Board Game (by Ahmed AlRamadhan)
---
Trap Labs (Free)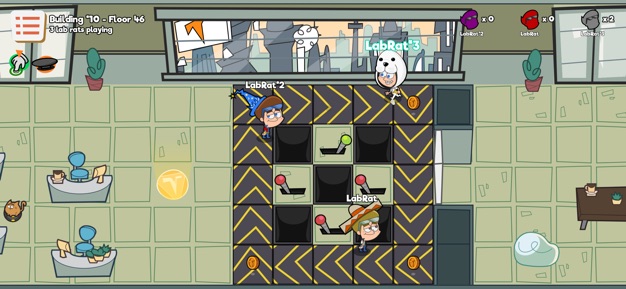 iTunes Description
Help Billy get to the top of Trap Labs! Each floor of the questionable corporate building features a unique action puzzle that challenges your skills and wit. Play online with friends up to 16 players per game!
Forum Thread: Trap Labs (by Packet1337)
---
Uncharted Tides (Free)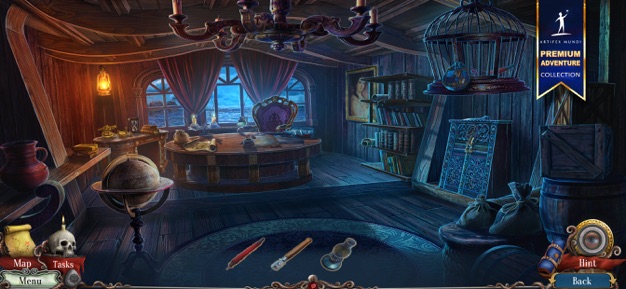 iTunes Description
Dead men tell no tales!
And tales about an infamous ship – The Cursed Rose – probably cost renowned sailor Mason Owens his life. As his daughter you can do only one thing – find the damned ship and learn your father's fate.
Forum Thread: Uncharted Tides (by Atifex Mundi S.A.)
---
Widower's Sky ($0.99)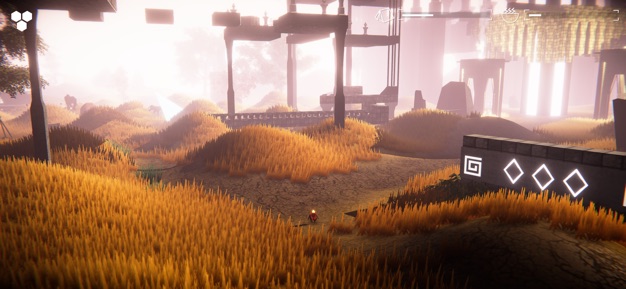 iTunes Description
Alone in a mysterious land, follow a father and son on a voyage to find home after the loss of their beloved wife and mother. They will endure a daunting journey of towering buildings and beautiful vistas using the ancient portals they happened upon. Equipped with only his bow and devastating dash attack, the father must fight against the wildlife and the machines while keeping the son fed and rested.

Widower's Sky is a game about adventure, survival and family. Like chapters in a novel, you play through the future while listening to the past until the two timelines converge and the story reaches it's climax.
Forum Thread: Widower's Sky (by whaleo)
---
Witchcraft Escape (Free)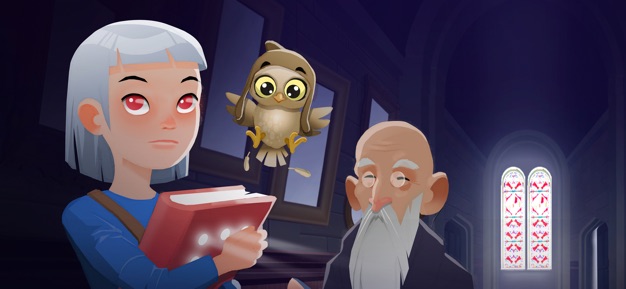 iTunes Description
Welcome to the World of Witchcraft!

Get ready to escape from the Magic Academy.
In this room escape game, you need to explore magical rooms, learn powerful spells, solve puzzles and break codes.

If you believe you are ready to start your escape adventure enter the Magic Academy and see if you are smart enough to find your way out!
Forum Thread: Witchcraft Escape (by Mescape)
---