Fortnite (Free) patch 10.00 brought Season X and it was larger than usual with a plethora of changes and a mech. Today, Patch 10.20 has started rolling out bringing the Mayhem collaboration that includes various locations and items familiar to all Borderlands fans. This includes the Pandora Rift Zone, Psycho Bundle and more. Watch the trailer below:
In addition to the collaboration, the Shield Bubble is a new item that lets you gain some protection from projectiles and explosives. It is a rare item spawn. Pandora joins into Fortnite with the new Rift Zone that resembles that planet. It is available until September 10th only. iPhone 8 owners get 60fps gameplay as an option once again and the game itself will run better after an update on iOS with new optimisations. The Mayhem collaboration also extends into Fortnite Creative with a new Pandora Building Set. Check out the bundle for the collaboration below: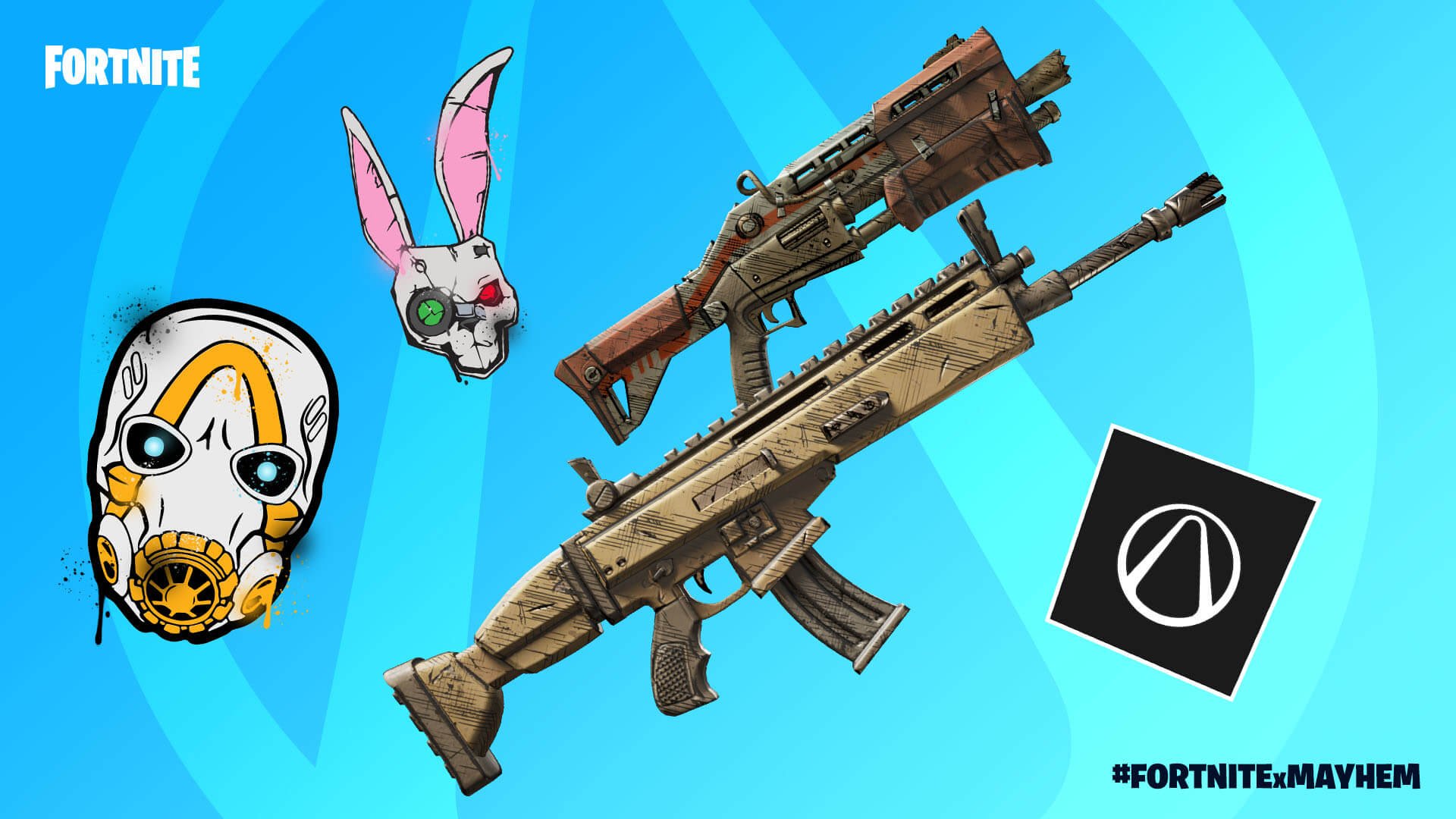 If you do play Fortnite, we have a dedicated channel in our Discord. Make sure to join our Discord channel here to squad up and get some Victory Royales. If you're curious about which Android devices can run Fortnite at 60fps, read this. The update has just begun rolling out on all platforms. Do you still play Fortnite daily?