The idea behind the TouchArcade Game of the Week is that every Friday afternoon we post the one game that came out this week that we think is worth giving a special nod to. Now, before anyone goes over-thinking this, it doesn't necessarily mean our Game of the Week pick is the highest scoring game in a review, the game with the best graphics, or really any other quantifiable "best" thing. Instead, it's more just us picking out the single game out of the week's releases that we think is the most noteworthy, surprising, interesting, or really any other hard to describe quality that makes it worth having if you were just going to pick up one.
These picks might be controversial, and that's OK. If you disagree with what we've chosen, let's try to use the comments of these articles to have conversations about what game is your game of the week and why.
Without further ado…
Battle Hunters
I had never even heard a peep about Battle Hunters ($4.99) when it arrived out of nowhere on the App Store late last week, nor had I heard of developer Phase Two Games. As it turns out, this is a two-man operation made up of developers from IronMonkey Studios, who were bought out by EA in 2010 and then forged with Firemint when EA picked them up in 2011 to create FireMonkey Studios. Now they've struck out on their own as Phase Two, working for the past few years on Battle Hunters, motivated by "wanting to make a game that we would like to play" on mobile that's devoid of ads, IAP, and pay to win mechanics, and in my opinion they've totally nailed it.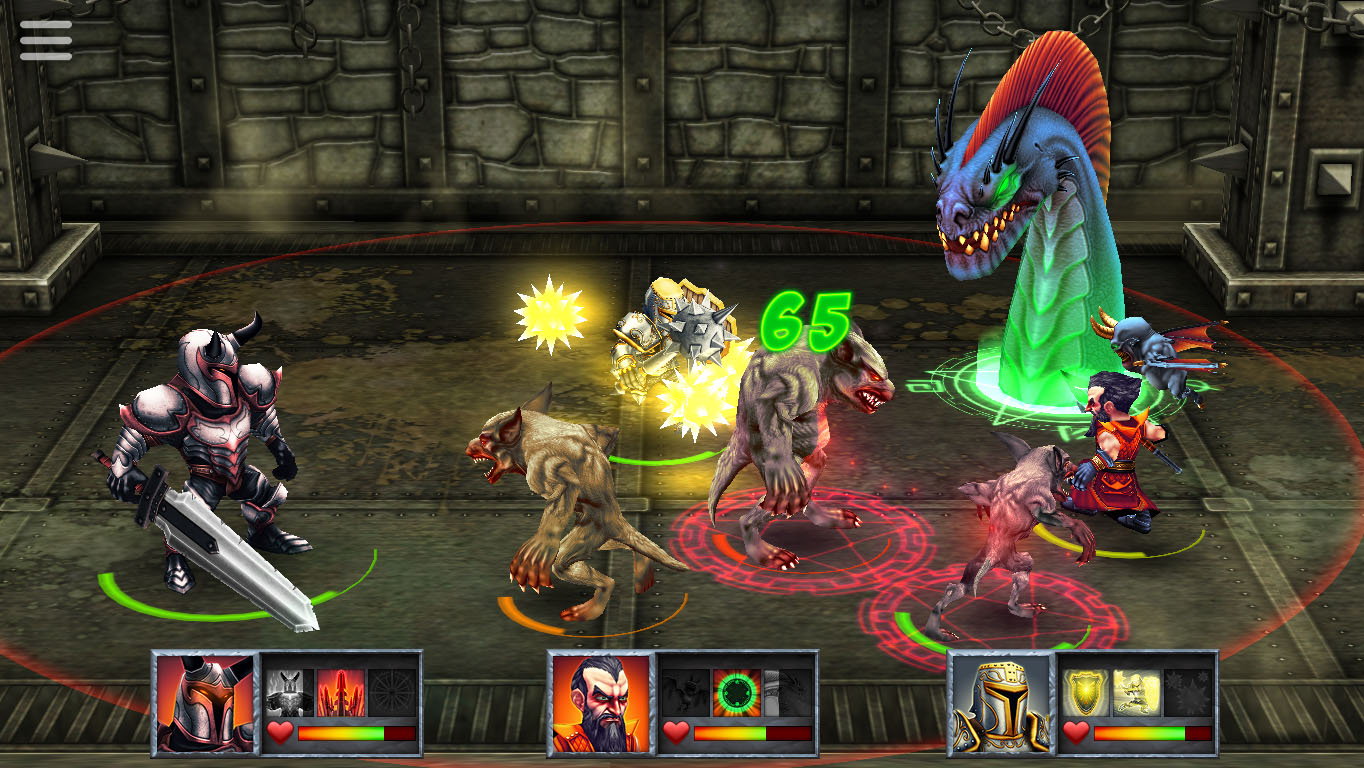 This is a fantasy-style RPG with semi-real-time combat that's very similar to the battling mechanics in the Battleheart games. You control a party of three characters, and once you pick an enemy for a certain character to attack they'll automatically hack away at them until the enemy dies, you die, or you choose a different action for them. It's semi-real-time because the action will pause for you to make these decisions for your characters, and the combat in Battle Hunters straddles a perfect line between being chaotic and controlled at the same time.
The different characters are the real star of the game though. During your adventures you'll come across more and more character types who will join your plight, and you can mix and match any three of them at a time to form your active party. Also similar to the Battleheart games these characters all have extremely unique attack types and special abilities, and it's a lot of fun to play around with the makeup of your party and try out different builds, so to speak.
There's a story tying everything together and giving you a reason to go out and risk your life battling all manner of creepy enemies, and as you explore the game's world you'll come across different puzzles to solve that'll open up new areas and of course lots of treasure and items. One thing I would love to have seen is some sort of upgrade system for equipment and items, but there is some moderate stat upgrades for your characters and new special abilities to unlock so there's still a nice sense of progression beyond just advancing the story.
Battle Hunters has a very "made by two people" homemade feel to it, and I mean that in a good way. Its graphics are pretty simple but character and enemy designs are fantastic, and the world is vibrant and filled with interesting nooks and crannies to explore. Even though it's very much influenced by Battleheart's groundbreaking combat mechanics, Battle Hunters very much feels like its own thing and it's not often you get a full-blown RPG that's tailor-made for mobile that you can simply buy once and play to your heart's content without any shenanigans. People in our forums have been loving this one all week, and while there's certainly some room for improvement, Battle Hunters is one of the more surprisingly enjoyable original mobile games I've played this year.