Each and every day new mobile games are hitting the App Store, and so each week we put together a big old list of all the best new releases of the past seven days. Back in the day the App Store would showcase the same games for a week, and then refresh those features each Thursday. Because of that developers got into the habit of releasing their games throughout Wednesday or very early Thursday in order to hopefully get one of those coveted features spots. Nowadays the App Store refreshes constantly, so the need for everyone to release all on the same day has diminished. Still, we've kept our weekly Wednesday night format as for years that's the time people knew to check TouchArcade for the list of new games. And so without further ado please check out the full list of this week's new games below, and let us know in the comments section which games you'll be picking up!
---
Aqua Cat: Clean it All! (Free)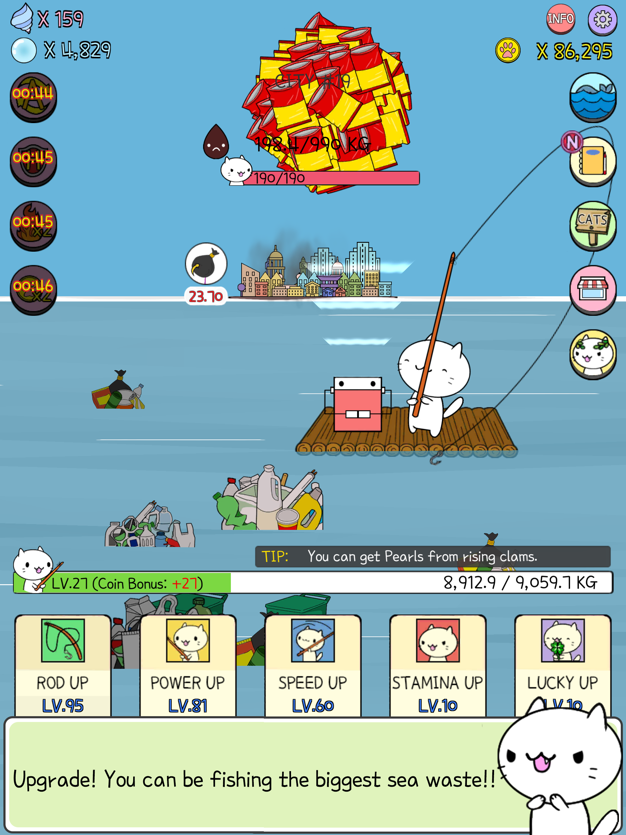 iTunes Description
– Clean up the sea by tapping the screen with a cute cat!
– Travel in the clean sea with the robot!
– About 50 kinds of marine life in the ocean!
– About 20 different kinds of cats!
– Let's clean up the oceans.
Forum Thread: Aqua Cat: Clean it All! (by Asteroid-J)
---
Bullet Hell Monday Black (Free)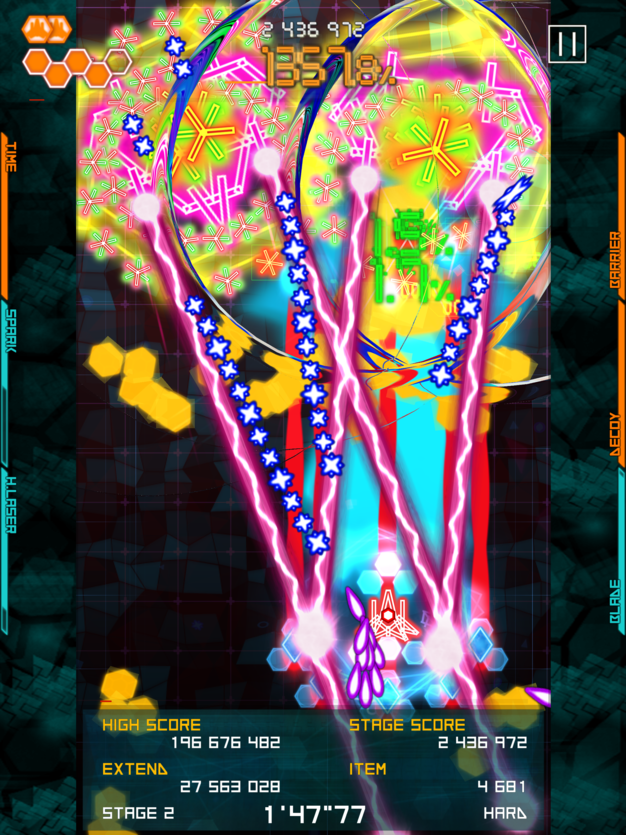 iTunes Description
A high remix version of our previous work, Bullet Hell Monday
Vertical Scrolling Danmaku 2D Shooting
Forum Thread: Bullet Hell Monday Black (by Masayuki Ito)
---
Card Wizard! (Free)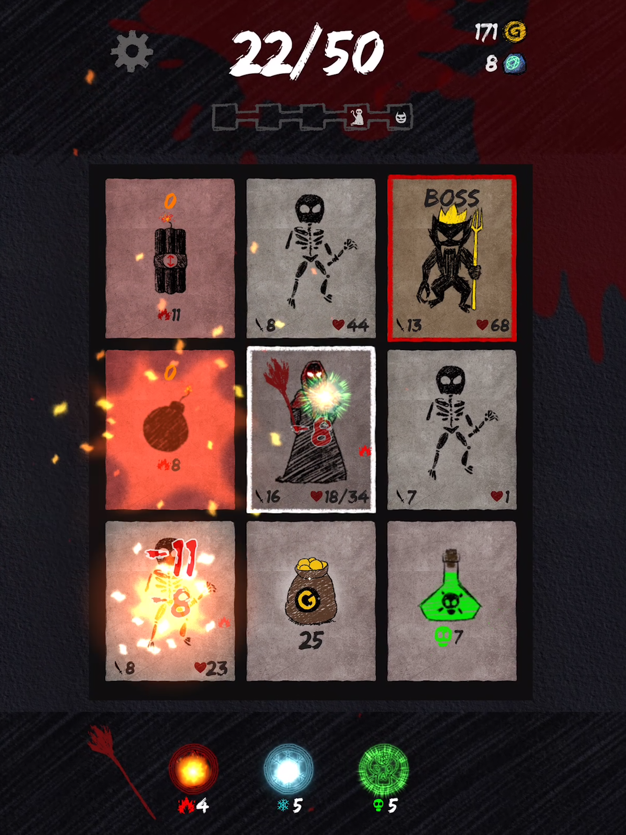 iTunes Description
Protect the card world with magic.

Kill the boss within a limited turn.
Become a great wizard and kill the legion of evil.
Simple control! Fun to play! Great magic!
Be the best wizard!
Forum Thread: Card Wizard! (by 111%)
---
Diorama Detective ($3.99)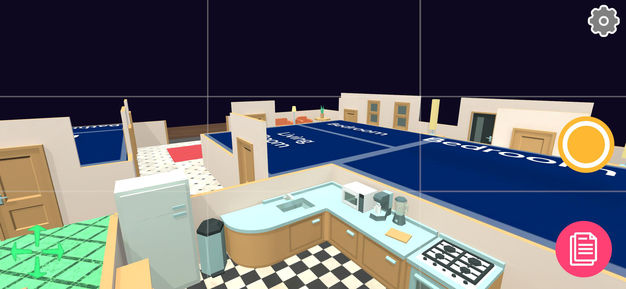 iTunes Description
Solve lighthearted and quirky mysteries in this immersive AR experience. Set in a diorama, use clues to physically recreate the scene of the mystery. Uncover what really happened by using AR to view unusual angles and out-of-sight areas. Take photos to capture the evidence, and piece together your photographic proof to get the full story.
Forum Thread: Diorama Detective (by Studio Cypher)
---
Dungeon Tales : RPG Card Game (Free)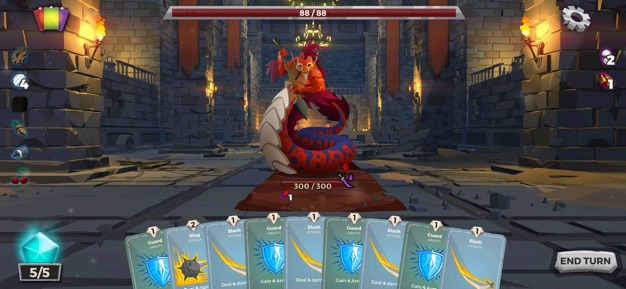 iTunes Description
Dungeon Tales is a turn-based roguelike RPG card game. Fight against epic monsters to collect cards and relics. Plan your strategy and build your deck as you progress through the adventure.

Choose your path from procedurally generated dungeons, and decide the best route to victory. Visit shops to extend your atrsenal, find treasures, encounter curious events and choose how to react. Master your deck building with unique strategy and endless combos.
Forum Thread: Dungeon Tales : RPG Card Game (by Oguz Tecimer)
---
Fire Up 3D (Free)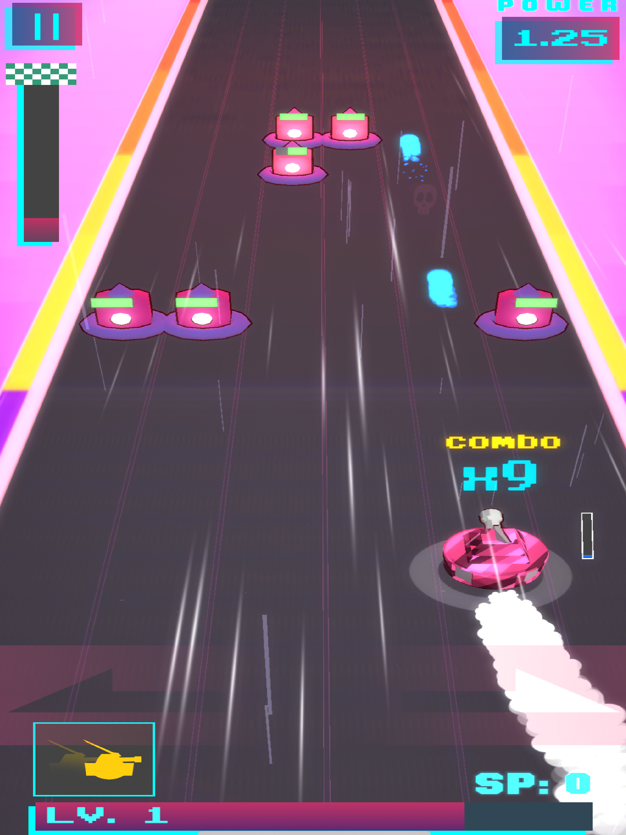 iTunes Description
Fire Up 3D free game!
The most challenging and addictive game you will ever play!
Fire out balls and break as many blocks as you can
Upgrade your tank and unlock cool abilities!
Forum Thread: Fire Up 3D (by Delidron)
---
Freddy Fazbear's Pizzeria Simulator ($2.99)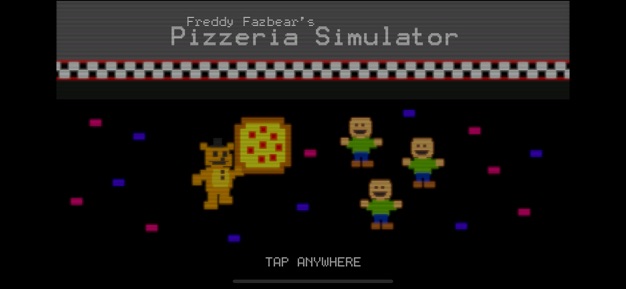 iTunes Description
Prospective franchise owners will start by opening their new Freddy Fazbear's Pizzeria. Purchase your initial attractions, choose your decor, make sure all the equipment is working correctly and then open the doors! After a busy day you'll wrap up the paperwork and closing, often late into the night as you build your business! Once you're done you can take the revenue you have earned and reinvest it back in to the restaurant, turning your burgeoning pizza business into an empire! Fazbear Entertainment provides you all the tools and knowledge to build and run a safe and successful location.
Forum Thread: FNAF 6: Pizzeria Simulator (Clickteam LLC)
---
Head Bangerz (Free)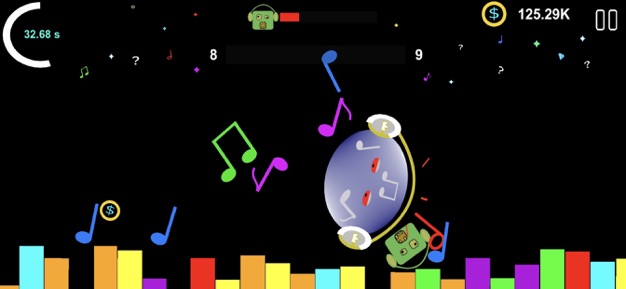 iTunes Description
Do you have what it takes to survive and conquer obstacles in a bouncy, suspenseful, and exciting 2D environment?

Welcome to Head Bangerz!
Choose your head and prepare yourself for an unexpected and enjoyable experience.
Forum Thread: Head Bangerz (by Isaiah Jenkins)
---
Hole Rescue 3D (Free)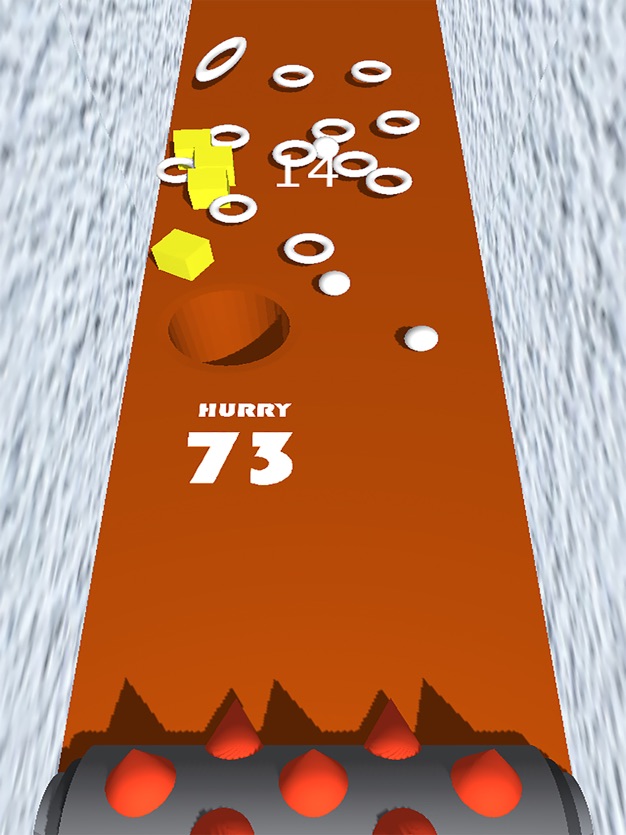 iTunes Description
If you like to play hole games, you'll love Hole Rescue 3D!

Game Objective: collect all objects that are coming on your way (spheres, balls, triangles, cubes, pyramids, etc.), because they will be destroyed by the deadly spikes. Suck all objects into the hole to escape the deadly spikes.
Forum Thread: Hole Rescue 3D (by Itzo Games)
---
Hyper Crimson ($1.99)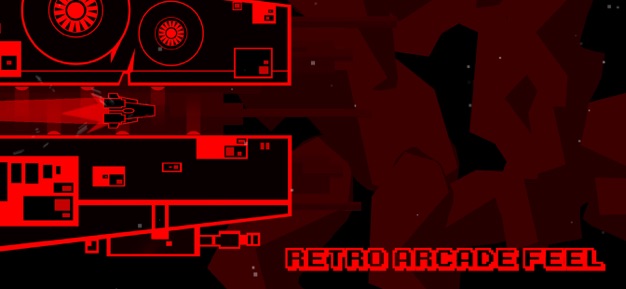 iTunes Description
All pilots to their battle stations! Launch from the safety of the mothership in your retro, state-of-the-art space fighter: The Skull armada has arrived!

Take to the stars in Hyper Crimson; a fast paced easy to play, hard to master retro arcade space shooter inspired by the classic Asteroids.
Forum Thread: Hyper Crimson (by Ryan Forrester)
---
The Mines of Immortia ($1.99)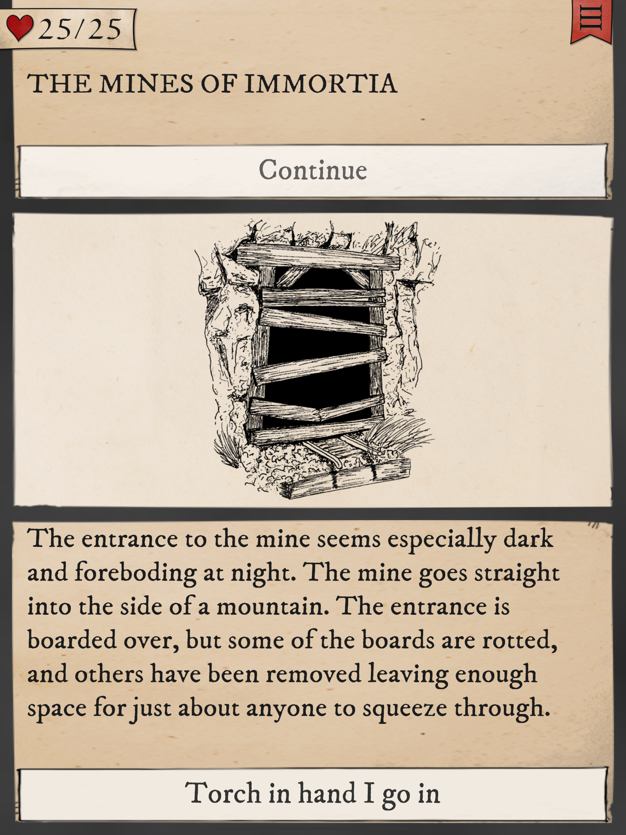 iTunes Description
Mines of Immortia is an Interactive Fiction game that leans heavily on the rules created for the tabletop role-playing game, Dungeon World. Play to find out what happens as you delve into the depths of the Mines of Immortia.

The game has many different paths to get you to the end with two different ending scenarios depending on how you do getting there. Several of the rooms you encounter are randomly chosen to offer additional replayability.
Forum Thread: The Mines of Immortia (by Radical Bomb Games)
---
Orc's Civil War ($4.99)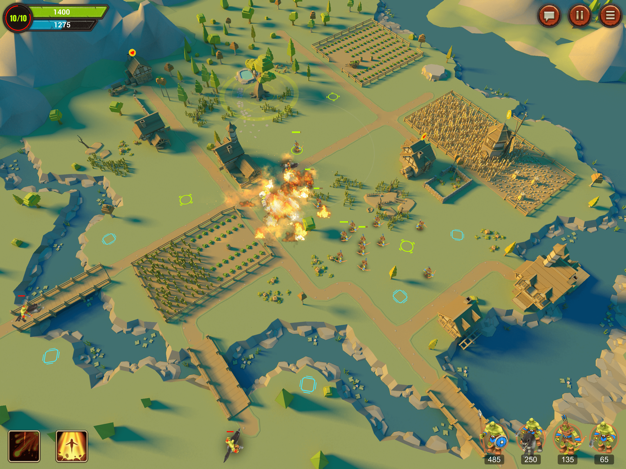 iTunes Description
This a real-time strategy classic game, The Game Offers A Variety Of Unit Combinations, With Melee, Remote, Magic And Ultra-long-range Units, Allowing Players To Implement Different Strategies And Flexibly Use Various Combinations To Accomplish Multiple Tasks.

The Game Has A Total Of 12 Levels And 9 Additional Quests. After Completing The Quest, Use The Skill Points You Have Won To Upgrade Your Units And Get Them On The Battlefield.

The Envious Enemy Will Carry Out Multi-line Attack, Effectively Allocate Units And Multi-line Operations To Complete The Task Effectively.
Forum Thread: Orc's Civil War (by mGameStudio)
---
OutRush – Synthwave Action (Free)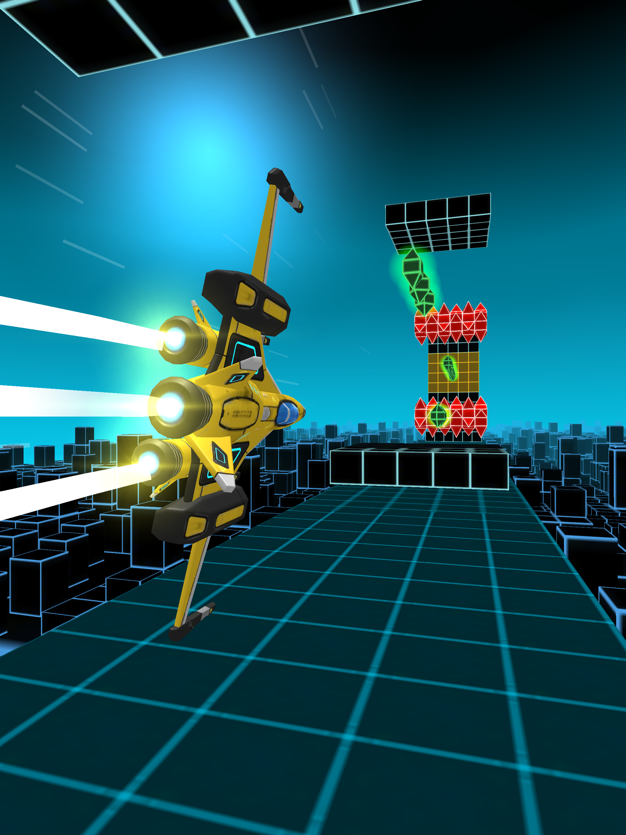 iTunes Description
You are trapped in an alternate reality. You don't know how you got there. Your goal is to find your way back to the reality you deem acceptable. But of-course, you can't do this without help from the outside.

Embark on a hyper stylised journey through a strange but visually gorgeous universe. You strive to survive your escape as the system that hosts your reality has the same goal of wiping you out of existence.
Forum Thread: OutRush – Synthwave Action (by Maxim Nawangwe)
---
Park Tiny Cars (Free)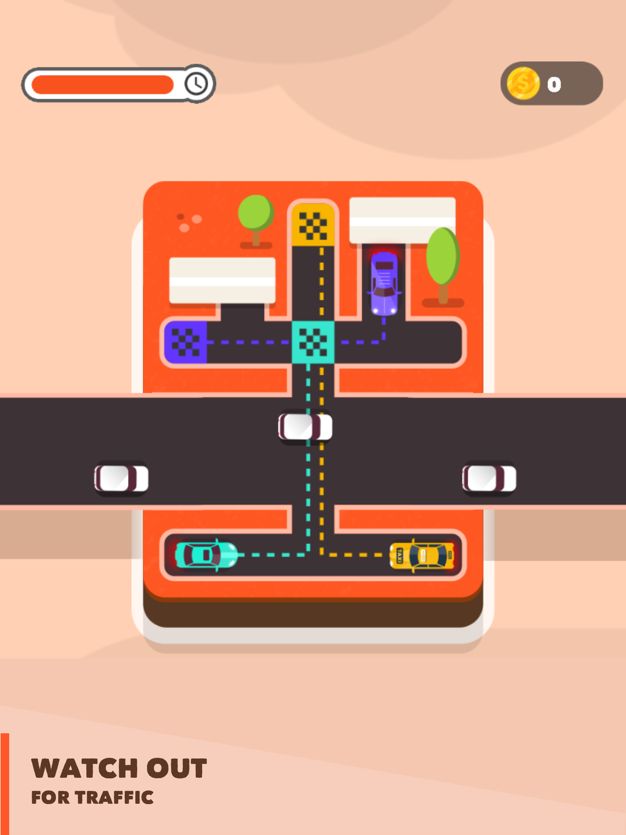 iTunes Description
Who doesnt like cute little cars in a gorgeous miniature town?!
Well here's a game you just can't put down!
All you have to do is tap these tiny cars and watch them park themselves all nice and neat.

But like in any other town, this one has cop cars speeding around, ambulances moving in a hurry, and slow annoying trucks. So watch out you don't get hit!
Forum Thread: Park Tiny Cars (by VRPlaying Games)
---
Rabbit Runner (Free)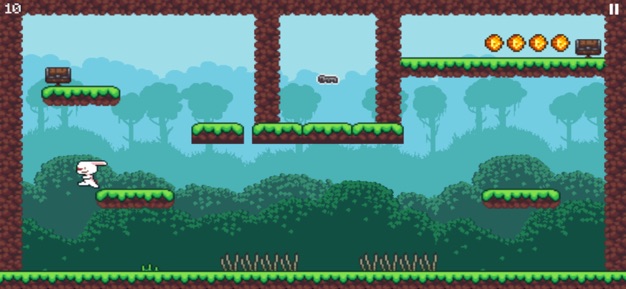 iTunes Description
RabbitR is a new arcade & retro game made in 2019 for one tap game lovers. Your goal is to reach the key to pass to the next level. When you reach the key, you will pass to the new level. You will need to use your reflexes & intelligence in the following levels to pass them.
Forum Thread: Rabbit Runner (by Gurkan Catak)
---
Rogue Legacy ($3.99)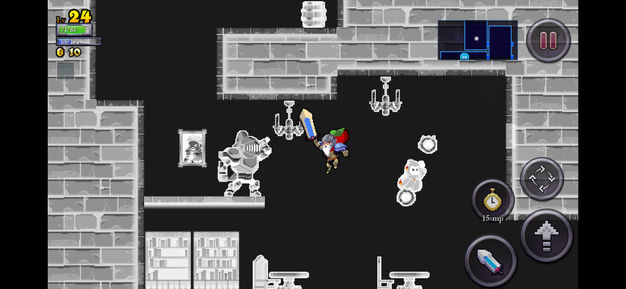 iTunes Description
The critically acclaimed – award winning rogue-LITE arrives on iOS in "Rogue Legacy: Wanderer Edition". A highly curated edition specifically built for the iOS.

The Wanderer Edition includes everything from the base game (including the anniversary update); but adds on top new iOS specific traits, new rooms, new mini-bosses, and a completely remastered control scheme to help bring the console experience of Rogue Legacy into the palm of your hands.
Forum Thread: Rogue Legacy (by Cellar Door Games)
---
Ruby Dragon (Free)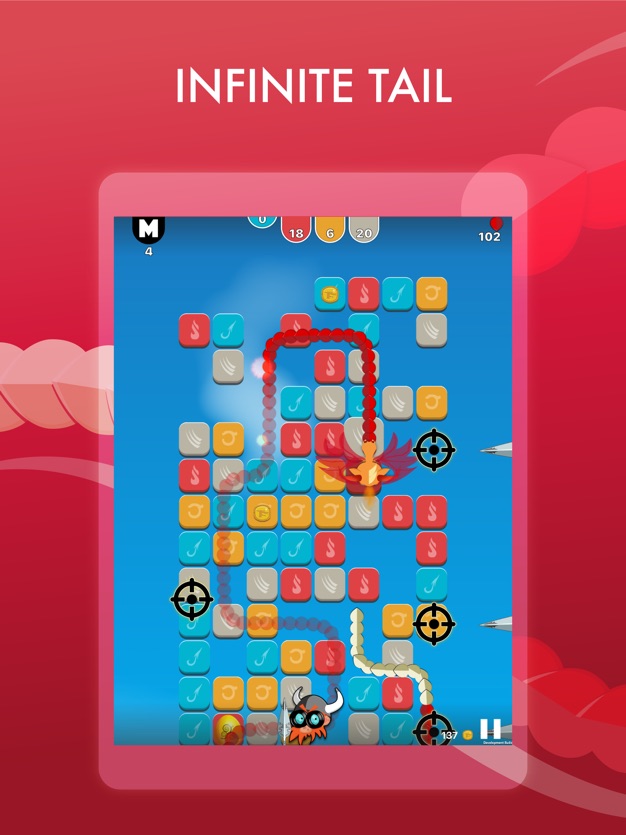 iTunes Description
Twist and turn your way into history with the longest dragon tail! Fly your dragon over matching colored stones. With each match, your tail becomes outrageously longer – there are no limits!

Out-maneuver your spectacular tail and Halvar's spears, and complete missions to make your tail invincible. It's tail twisting fun that never ends!
Forum Thread: Ruby Dragon (by Saltwater Assembly)
---
SNIKS ($2.99)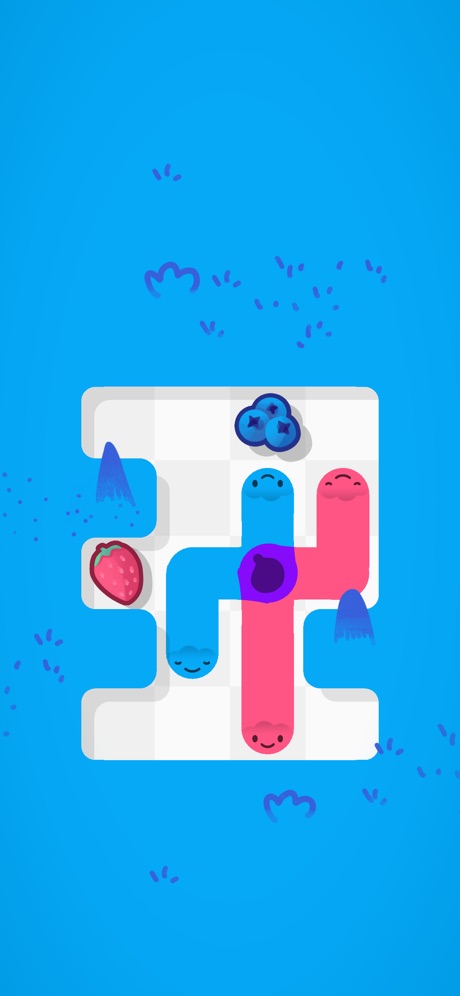 iTunes Description
Are they caterpillars? Are they worms? They're SNIKS! Multicoloured little snakes, indulging in fruits. Some of them are into strawberries, others into pears and all the other good stuff. There's only one problem: They keep getting in one another's way while eating. Your task: Untie the Gordian Knot of SNIKS and help them eat all the fruits.

SNIKS is something for your brain, making you puzzle your way through 110 handcrafted levels. SNIKS is also a feast for the eyes: Tasty fruits, hand-drawn environments and colorful sniks form a beautiful fruit salad.
Forum Thread: SNIKS (by Shelly Alon)
---
Spy Tactics (Free)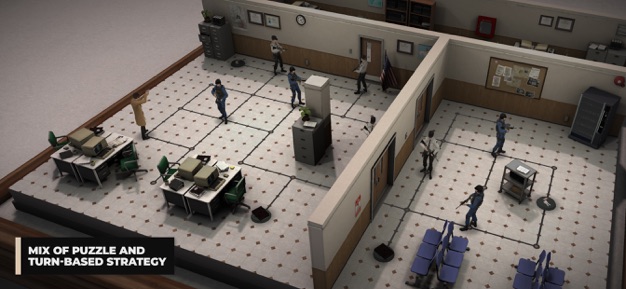 iTunes Description
Develop your strategy and move the player on a grid, using tricks and tactics. There are many difficult missions waiting for you ahead: destructing special objects, obtaining the secret data, eliminating dangerous enemies, stealing classified information. Calculate every step you make! Enemies are armed, but your espionage skills will allow you to remain unnoticed and get into top secret places!
Forum Thread: Spy Tactics (by Evgeny Gubanov)
---
They Breathe ($1.99)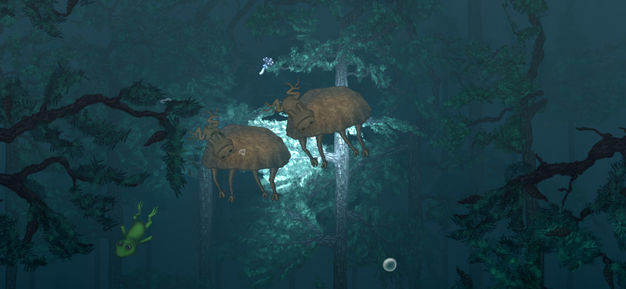 iTunes Description
They Breathe is a critically acclaimed indie gem, finally available on iOS. In thirty short minutes, the game leaves it up to you to figure out every part of its increasingly bizarre universe, in order to survive the onslaught of unexpected creatures and ultimately comprehend their true nature. No matter how your descent to the bottom of the forest takes shape, it is guaranteed to give you the chills.
Forum Thread: They Breathe (by The Working Parts)
---
Traitors Empire (Free)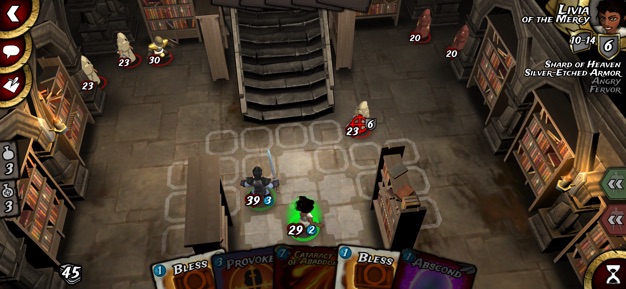 iTunes Description
Journey through the story-driven fantasy campaign as you gain new heroes, level up and loot cards for your collection. Refine your tactics as you set up battleground defenses and attack other players to increase your rank and earn legendary treasures.
Forum Thread: Traitors Empire Card RPG (by David Kudal)
---
Unhatched ($2.99)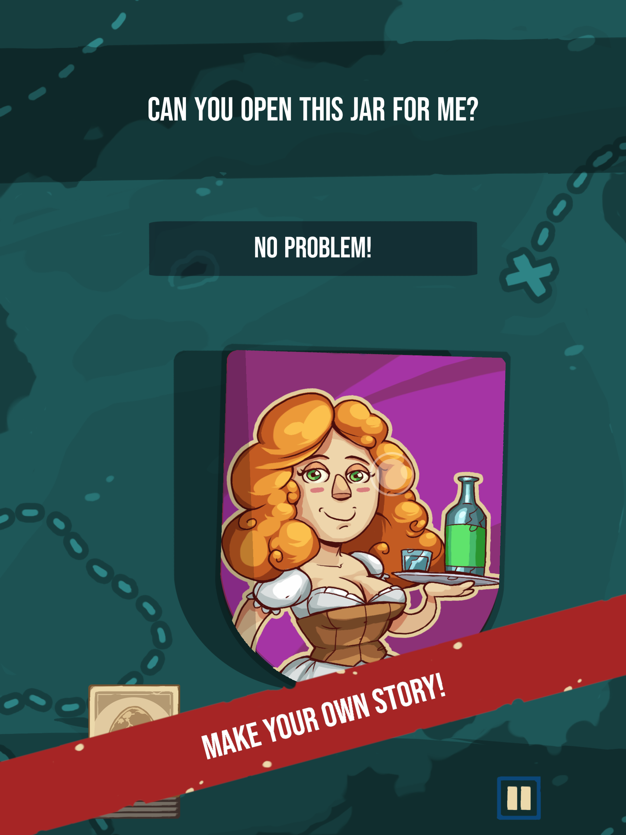 iTunes Description
Unhatched is a story driven card puzzler with unique card-swiping mechanics. Play as a young dragon trainer, meet strange characters and find useful cards. Swipe your way to freedom through over 200+ story cards and 20+ puzzles!
Forum Thread: Unhatched (By Filip Loster)
---
Warhammer Combat Cards (Free)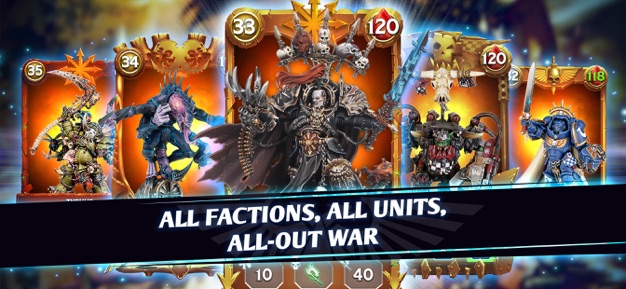 iTunes Description
The eternal conflict of Warhammer 40,000 takes a new turn in Warhammer Combat Cards, a card battle game featuring your favorite Citadel Miniatures from the Warhammer 40,000 universe. Warhammer Combat Cards allows you to build your army decks and dominate opponents in PvP card wars. Collect and upgrade cards to fit your strategy, improving their power and unlocking unique traits.

Choose from all Warhammer 40,000 factions: Don the mighty armor of the Space Marines, become a soldier of the Astra Militarum or defend the Aeldari empire. Perhaps you will lead a mighty Ork WAAAGH!, reawaken the ancient Necron threat or crush worlds with the mighty forces of Chaos. In the grim darkness of the far future there is only war! Decide your strategy, ready your decks and prepare to dominate the leaderboard!
Forum Thread: Warhammer Combat Cards (by Flaregames)
---
Witcheye ($2.99)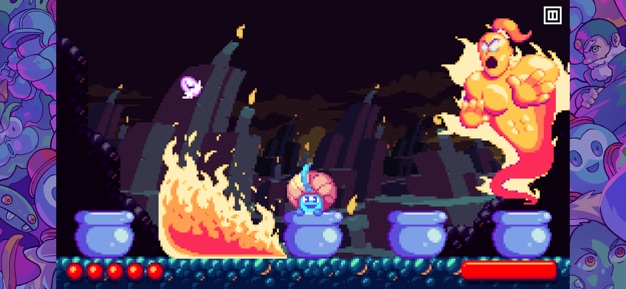 iTunes Description
Witcheye is a big, colorful, old-school platform adventure with a unique touchscreen control system that gives unparalleled control over the hero. Swipe to move and touch to stop, bouncing off of enemies and dodging hazards in six vibrant worlds. Set off on an adventure as a mild-mannered witch who transforms into a flying eyeball of vengeance after a smarmy knight and wizard steal her spell ingredients. You'll guide her through 50+ levels, each containing something completely unique: tricky new enemies, mysterious new environments, and puzzling new secrets. These elements are brought to life with colorful, clean pixel art and a lively, head-bobbing original soundtrack.
Forum Thread: Witcheye (by Devolver Digital, Inc.)
---
Yokai Dungeon (Free)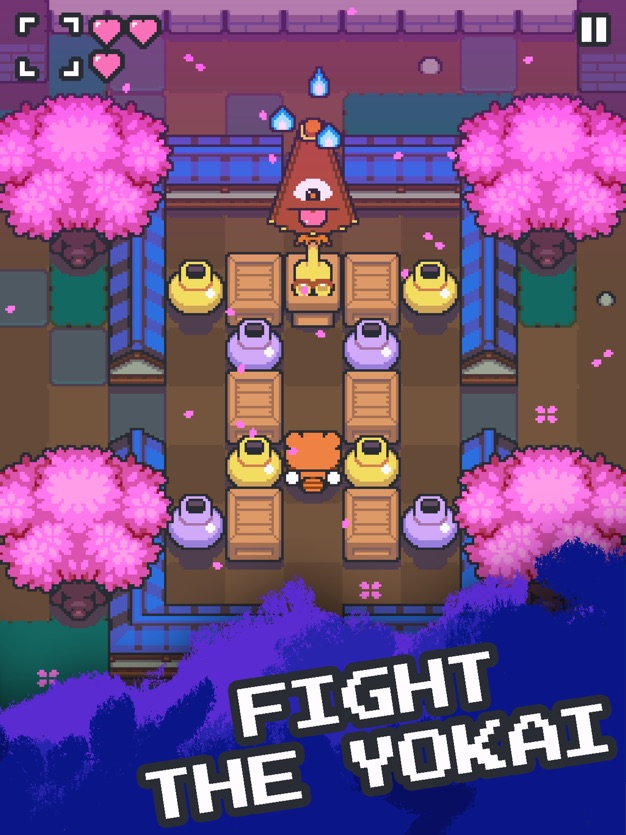 iTunes Description
Yokai have just interrupted the lantern festival, it's up to Tanuki and his friends to save the day. Push blocks to crush the pesky yokai, explore randomly generated dungeons, and dive into beatiful Japanese folklore.
Forum Thread: Yokai Dungeon (by Neutronized)
---
8 Bit Kid – Run and Jump (Free)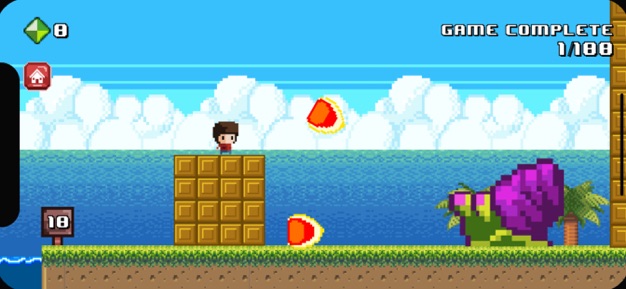 iTunes Description
8 Bit Kid is an old school 8bit platformer game with many surprises on the way!

Long story short: Your brother is kidnapped so go and rescue him! No big deal!
Forum Thread: 8 Bit Kid – Run and Jump (by Volkan Kutlubay)
---