What is it with this week and stealth releases and shadow drops of critically acclaimed games? After Journey from Annapurna Interactive, Rogue Legacy ($3.99) from Cellar Door Games has just released on the App Store for iOS and I can't believe I'm playing one of my favourite indie games of all time on my phone. Watch the iOS launch trailer for it below:
Rogue Legacy from Cellar Door Games is one of my most played games on PS Vita. I still remember being blown away by it on PC initially and getting it on PS Vita when the console was the indie machine. Rogue Legacy on iOS is Rogue Legacy: Wanderer Edition that was developed for touch but it has all the content of the console and PC release. The control scheme has been designed for iOS and having played it for about 10 minutes, I'm pretty happy with it. Rogue Legacy had an interesting mechanic where you pass on traits and loot to your descendants to fight another day. It is one of the best rogue-lites I've ever played.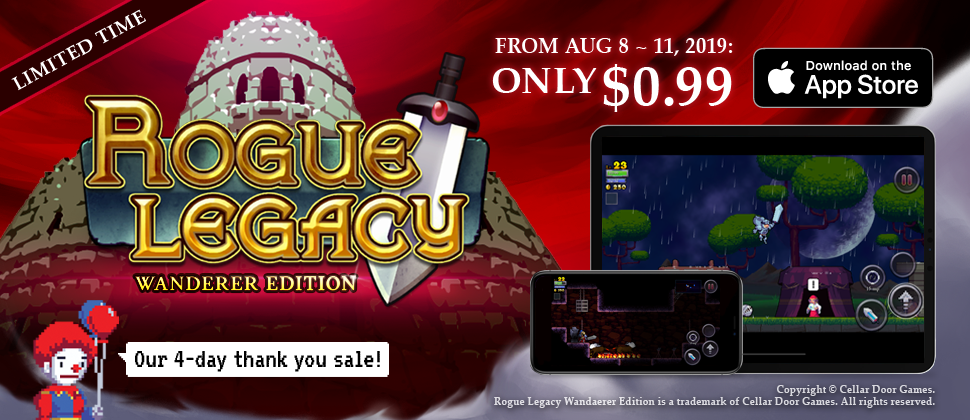 The iOS version seemingly supports new content as well in the form of rooms and traits. Rogue Legacy on iOS includes cloud save support thankfully. Rogue Legacy is available right now for a baffling $0.99. Check it out on the App Store here. The price will go up to $3.99 after August 11th. Check out our forum thread for it here.