The Bonfire: Forsaken Lands ($3.99) debuted a while ago on iOS and it was pretty great. Read our full review of it here. It felt like a nice mix of A Dark Room and Kingdom New Lands. Xigma Games released The Bonfire: Forsaken Lands on Android in an open beta over a month ago to ensure the final game is great when it officially launches for everyone. Watch the trailer below:
The Android release on Google Play that will be fully available after it exits open beta will be free to try. The game will have a single $3.99 in app purchase to unlock the full game. The free trial lets you play up to day 7 in game. If you've been waiting for it, there's no excuse to download it and give it a go on Google Play tomorrow. Check it out here.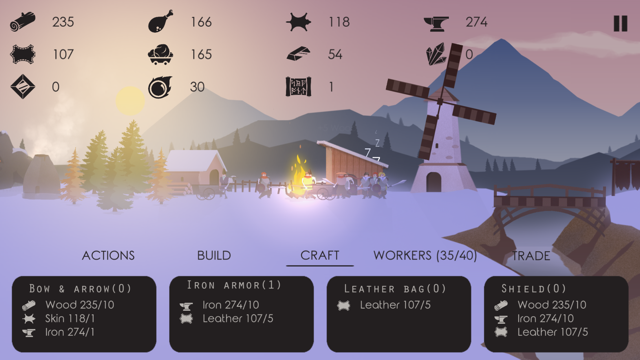 When it launched, we featured it as our Game of the Week and as with most iOS only releases, Android gamers were wondering when an Android version would release. Your wait is almost over because The Bonfire: Forsaken Lands for Android finally launches tomorrow.