Each and every day new mobile games are hitting the App Store, and so each week we put together a big old list of all the best new releases of the past seven days. Back in the day the App Store would showcase the same games for a week, and then refresh those features each Thursday. Because of that developers got into the habit of releasing their games throughout Wednesday or very early Thursday in order to hopefully get one of those coveted features spots. Nowadays the App Store refreshes constantly, so the need for everyone to release all on the same day has diminished. Still, we've kept our weekly Wednesday night format as for years that's the time people knew to check TouchArcade for the list of new games. And so without further ado please check out the full list of this week's new games below, and let us know in the comments section which games you'll be picking up!
---
Always Sunny: The Gang Goes Mobile (Free)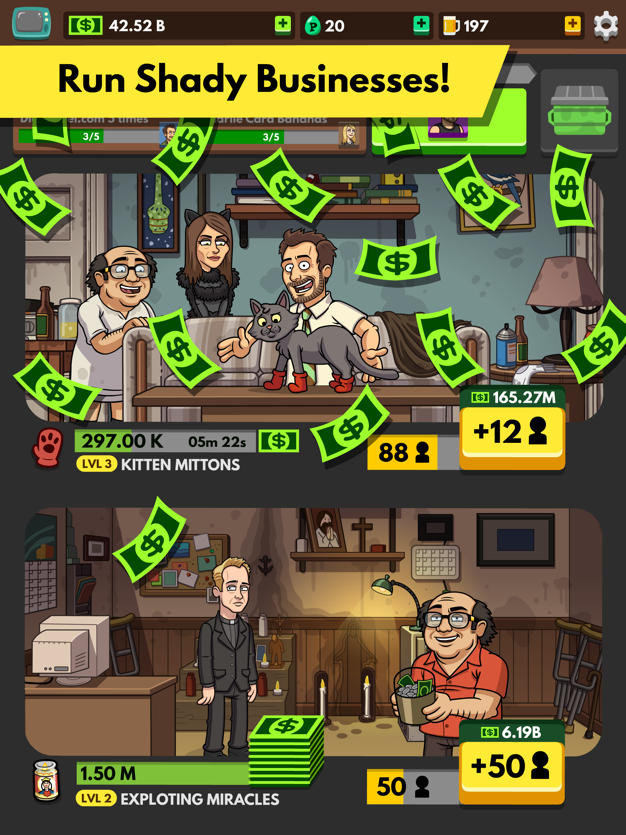 iTunes Description
Tap your way through the worst bar in Philadelphia! Team up with The Gang from It's Always Sunny — Mac, Dennis, Charlie, Dee, and Frank — the hilariously dysfunctional, self-obsessed group of friends, and start schemes to launder Frank's dirty money.
Forum Thread: Always Sunny: Gang Goes Mobile (by Eastside Games)
---
Astral Chronicles (Free)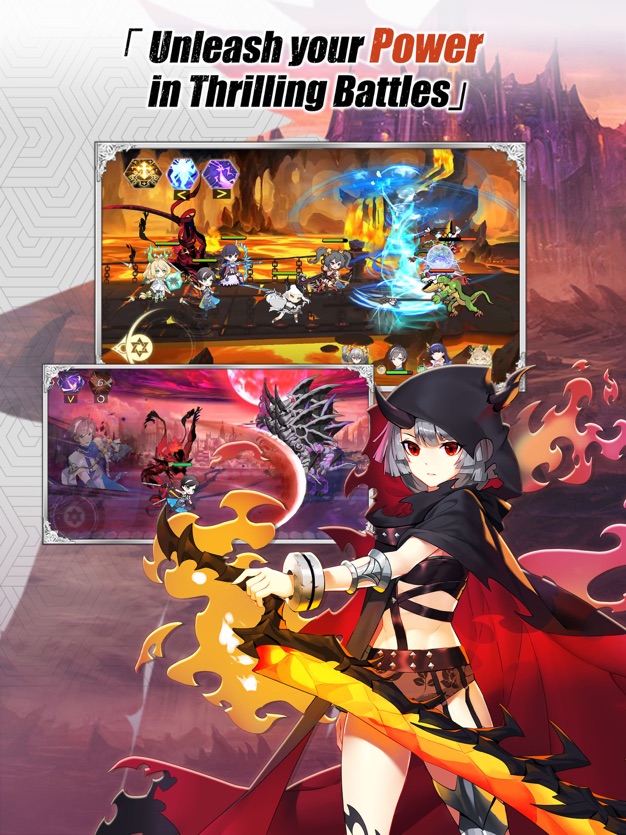 iTunes Description
This is the fantasy JRPG where you've been chosen to be the million to one hero that can challenge fate. The miles of challenge and mystery lie before you. Will you be the last hope to reverse the wheel of fate?
A mystic call brings you into the Astral Realm, a world of magic and wonder.
Across a vast, forbidden ocean, soars a dragon in the night sky.
Below, hidden in the forest depths, the purest of the Elves conceals her essence.
Forum Thread: Astral Chronicles (by uBeeJoy)
---
Chessplode (Free)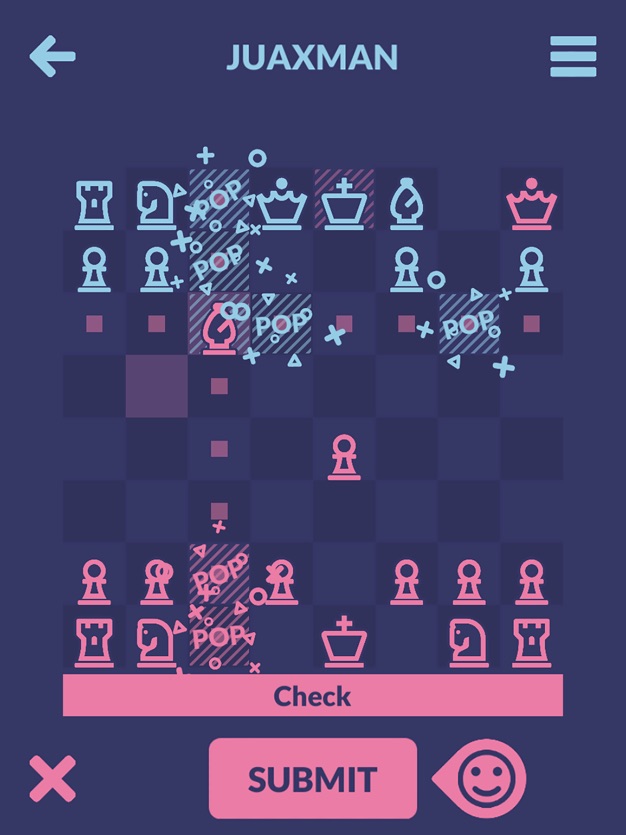 iTunes Description
Chessplode is modern chess for everyone, it makes chess fun even if you're bad ¯\_(ツ)_/¯, one simply move… can change all game.
— THE MODERN RULE —
Chessplode is pretty much like chess with a really BIG twist…
– CAPTURE a piece and everything in the same LINE and COLUMN will EXPLODE…
– But if a KING is in that LINE or COLUMN it will be a really *boring* chess capture (no explosions)
Forum Thread: Chessplode (by Juanma Altamirano)
---
Do Not Feed The Monkeys ($5.99)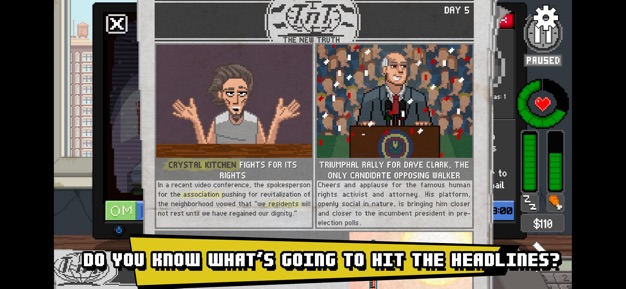 iTunes Description
You are invited to join "The Primate Observation Club", where you will observe the lives of caged monkeys and carefully analyze the information obtained.

Oddly enough, club members keep feeding the monkeys as though they just can't abide by this very simple rule! How about you? Will you help those you're spying on, extort them, expose them and sabotage their dreams, or will you follow your instructions and sit twiddling your thumbs while the world burns?
Forum Thread: Do Not Feed The Monkeys (by Alawar Entertainment)
---
Dunker.io – Basketball Game (Free)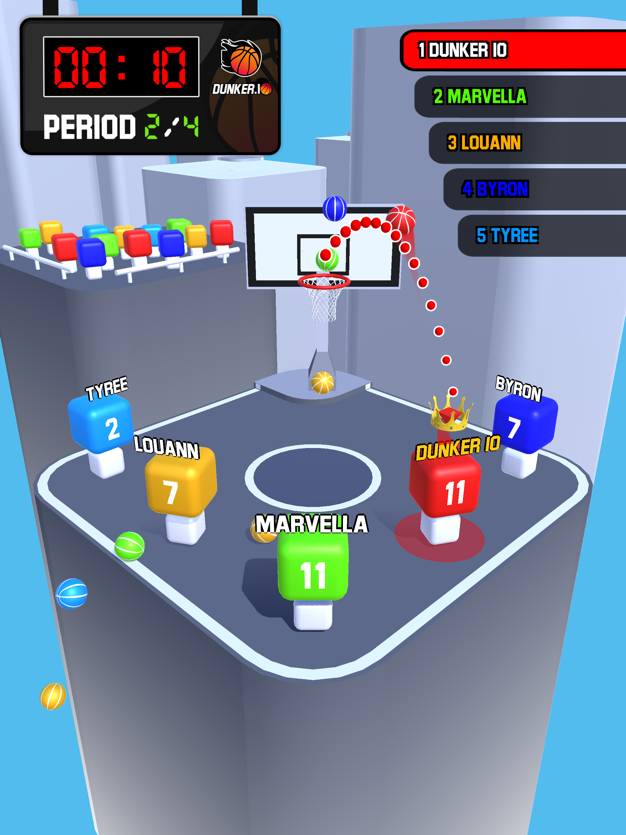 iTunes Description
Start dunking in an insane multiplayer .io basketball court, yup!
Forum Thread: Dunker.io – Basketball Game (by RisingHigh Studio)
---
Elune (Free)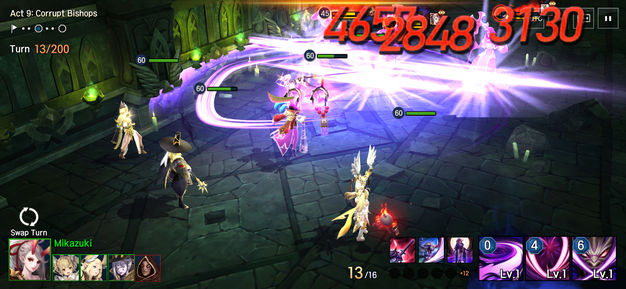 iTunes Description
The world of multiple dimensions is in danger. The Elunes, with their strong sense of justice, set off on their quest across seven different dimensions to restore peace and order.
Forum Thread: Elune (by GAMEVIL)
---
Escape Lala 2 ($2.99)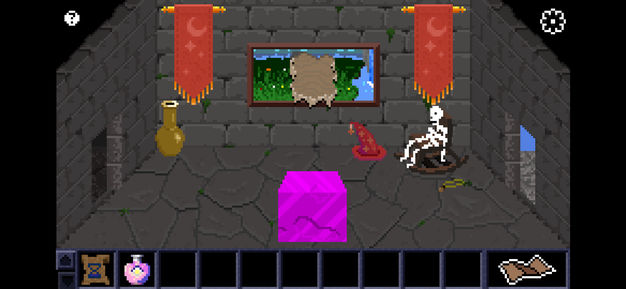 iTunes Description
Our beloved princess is missing… What happened?
Find out in this magical point-and click adventure in the mysterious land of Lala.
Solve puzzles, uncover secrets and bring back peace and order to the world.

Escape Lala 2 is the second installment in the Escape Lala series, with a new story, and much longer gameplay.
Forum Thread: Escape Lala 2 (by DuckbearLab)
---
Finding.. ($1.99)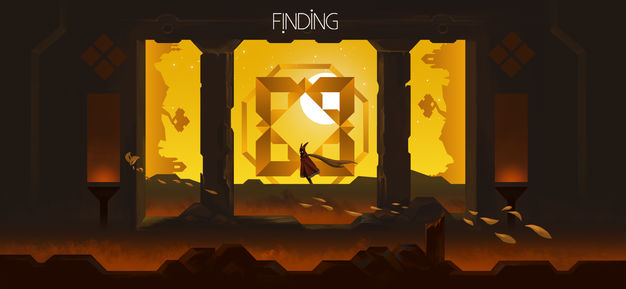 iTunes Description
Welcome to Finding Yourself, the classical gameplay but fun. Finding Yourself has easy rule so it suitable for all ages! Above this, we made some innovation, which made Finding Yourself become more fun.
Finding Yourself tells us a story about a kid finds a flower. In his journey, he will experience many things and through many places. Of course, he can also enjoy the scenery along the way, the beautiful scenery!
In Finding Yourself, when you complete a level, you will get a very cool picture that you can use it as your phone's wallpaper. Come on! Collect all cool pictures!
Forum Thread: Finding.. (by Cassplay Studio)
---
First Summoner (Free)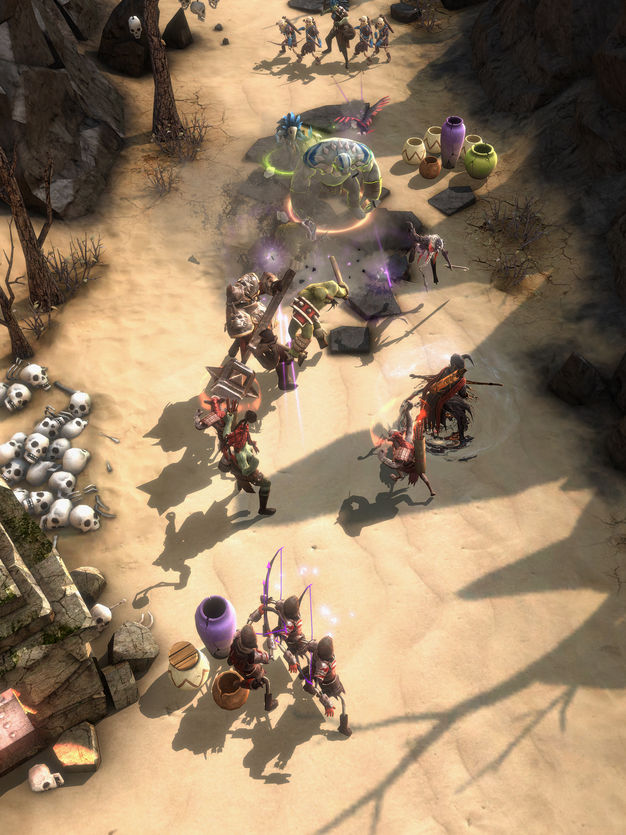 iTunes Description
▣ Begin your trials and face the darkness!
The dark pact grants unrivaled power and
the battle will go on until your very soul is burnt to ashes
Forum Thread: First Summoner (by LINE Games)
---
Garena Speed Drifters (Free)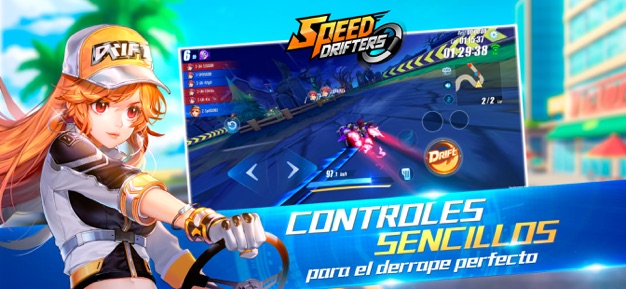 iTunes Description
peed Drifters: Drift to the fullest!

Skid to victory in three minutes! Adjust your seat belt and find your friends to run together in multiple game modes. Compete wherever, whenever and against whoever! Come and try Speed Drifters!
Forum Thread: Garena Speed Drifters (by GARENA INTERNATIONAL)
---
Hyper Light Drifter ($4.99)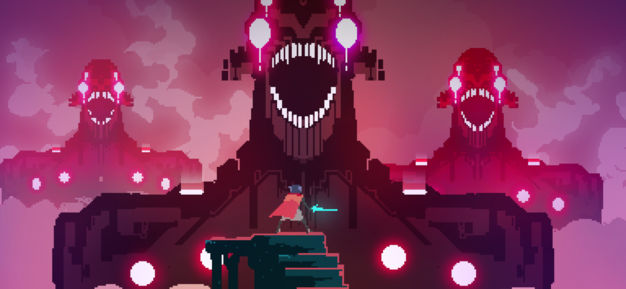 iTunes Description
Echoes of a dark and violent past resonate throughout a savage land, steeped in treasure and blood. Drifters of this world are the collectors of forgotten knowledge, lost technologies and broken histories. Our Drifter is haunted by an insatiable illness, traveling further into the lands of Buried Time, hoping to discover a way to quiet the vicious disease.

Hyper Light Drifter is an action adventure RPG in the vein of the best 16-bit classics, with modernized mechanics and designs on a much grander scale. Explore a beautiful, vast and ruined world riddled with dangers and lost technologies.
Forum Thread: Hyper Light Drifter (by Abylight S.L.)
---
Idle Frontier: Tap Tap Town (Free)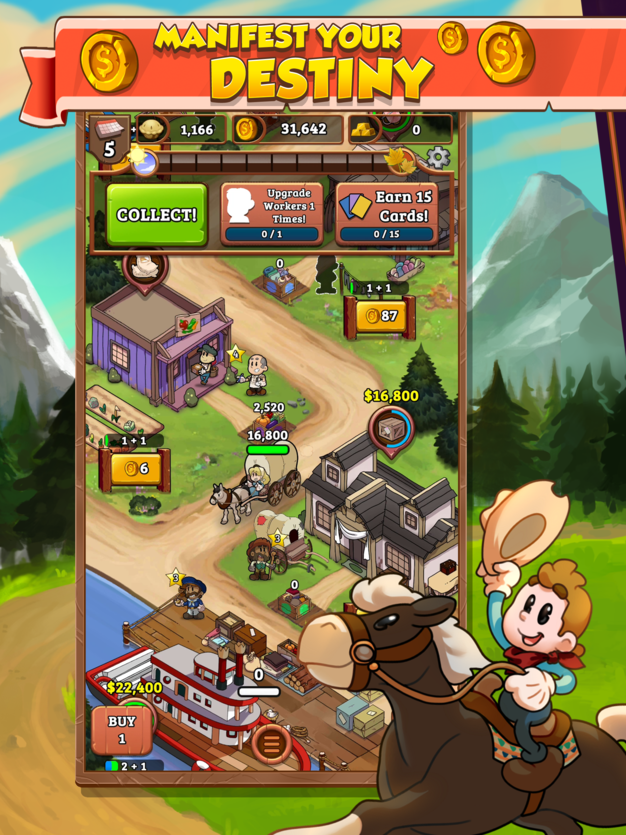 iTunes Description
Tap to explore new towns, build your empire & settle the idle frontier! Now with less dysentery!
Start exploring your first wild west town with the help of local town folk to mine for gold and cash you'll need to become the tycoon of Tap Town!
Tap your way to idle tycoon status one town at a time, hiring interesting characters from various towns, and sit back and watch as your gold piles up! Can you reach Providence Valley?
Forum Thread: Idle Frontier: Tap Tap Town (by Kongregate)
---
JoyPath ($3.99)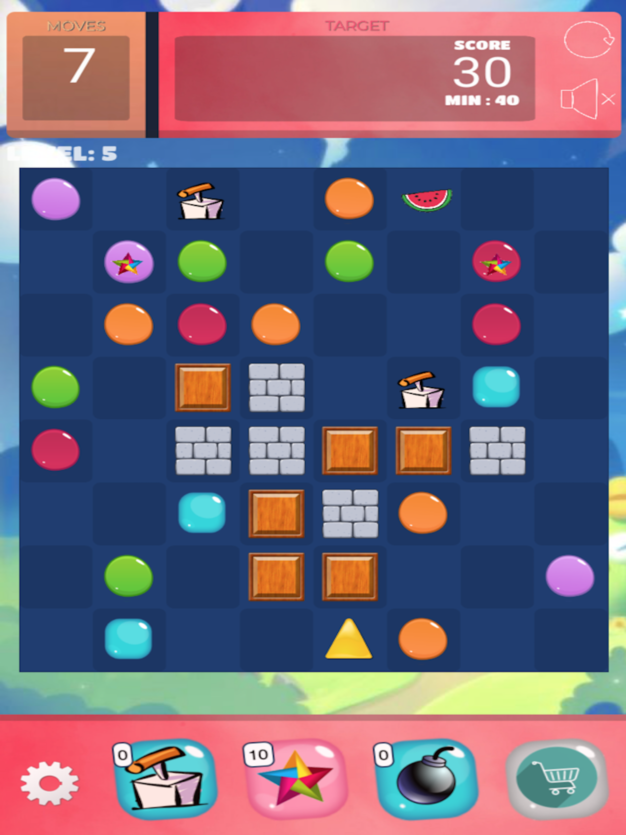 iTunes Description
Forget about all games which you know! No swipe, no change here!
Just make your strategy, we will find path and move your colors for you
Match or more colors horizontally – vertically – diagonally, collect fruist and points to explore more levels.
Be careful, path is important! Your color is not a ghost to pass inside another color.
Not to be stucked in the game make more matches to gain awesome gifts.
Forum Thread: JoyPath (by ahmet akcakoca)
---
Meteor Pinball (Free)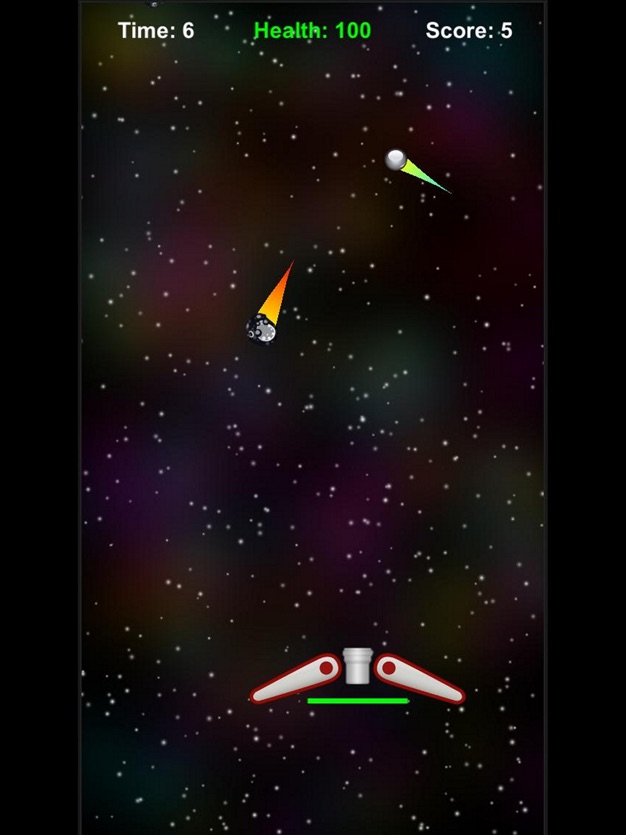 iTunes Description
You're in an Earth orbit trying to save our beautiful planet from hostile space objects! You're armed with a powerful gun and a pair of silly flippers…

Trying to stop those objects is not your only concern, in the mean time you have to use your flippers to keep the green meteor ball in sight…
Forum Thread: Meteor Pinball (by Fronne)
---
Mmm.Donuts (Free)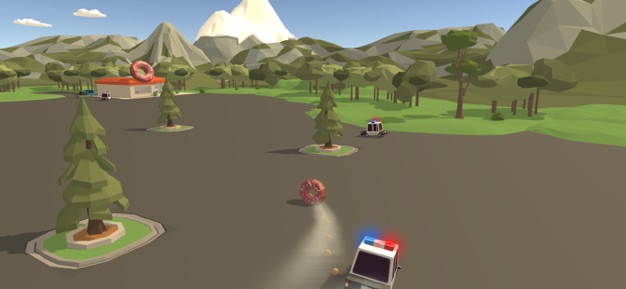 iTunes Description
Mmm.Donuts
Police love donuts? well we think so.
Hop in your donut, on your donut?
Ok you drive a donut, and do some donuts, around the streets, avoiding the police. Collecting donuts, or find the donut van or reach the donut shop.
Level/mission game, each mission/level has a different objective, and different levels difficulty in escaping the police.
Forum Thread: Mmm.Donuts (by Adam Rogan)
---
Pokemon Rumble Rush (Free)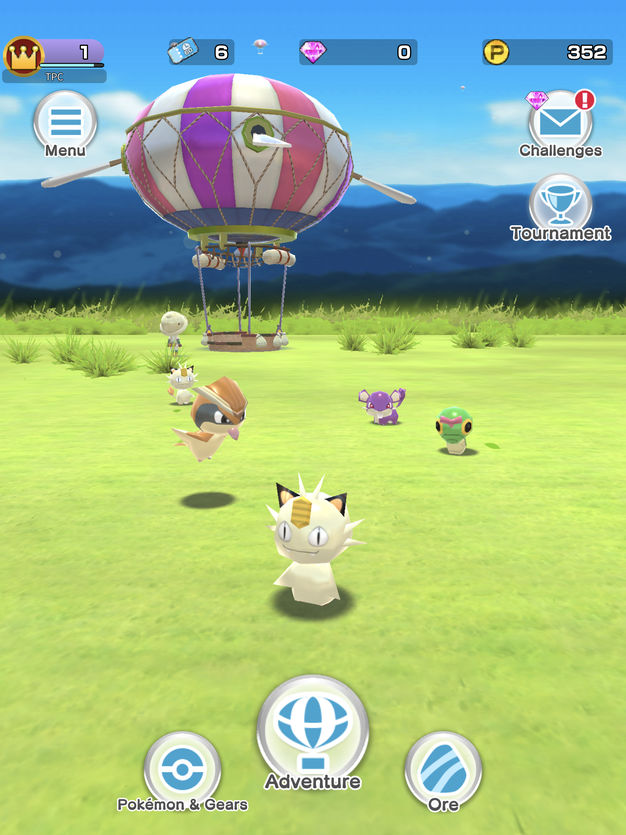 iTunes Description
The latest title in the Pokémon Rumble series appears as an app! Journey through many different islands and seas on a search for strong and rare Pokémon!

A world full of uncharted islands! Aided by strong Pokémon and a spirit of discovery, journey through uncharted islands that have many Pokémon!
Forum Thread: Pokémon Rumble Rush (by The Pokemon Company)
---
Pole Jumper (Free)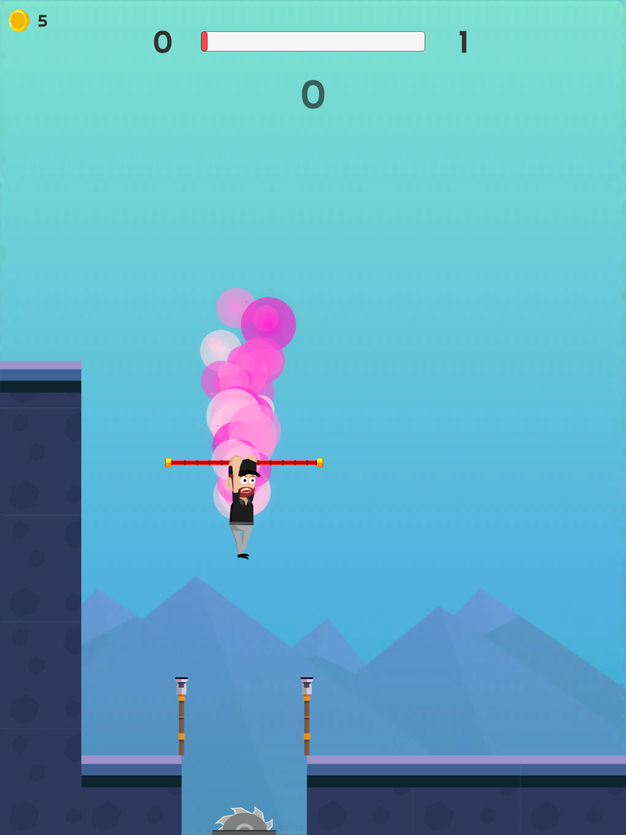 iTunes Description
○ Touch and Hold to Grow your stick to correct size. Stop touching to Jump and see if your character survives.
○ Accurate timing is essential to achieve a perfect score
○ Don't touch the danger poles or spikes.
○ Also don't fall into the spikes, fire pit or saw blades.
○ Unlock total of 30 awesome characters as you earn more coins.
Forum Thread: Pole Jumper (by Kierun Studios)
---
Puzzle Dash (Free)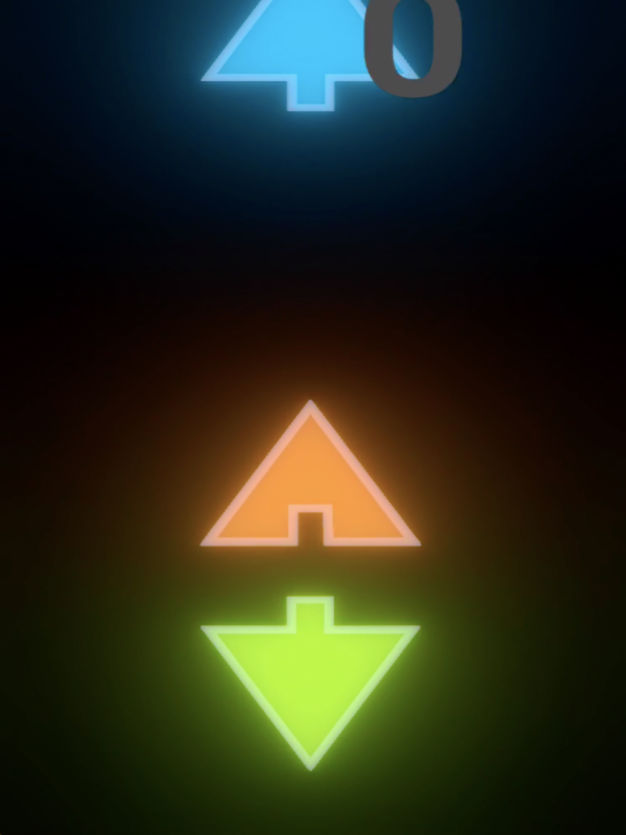 iTunes Description
How fast are your reflexes? Puzzle Dash will help put them to the test!

Puzzle Dash was developed by two 13-year old app developers and features endless fun, but challenging gameplay!
Forum Thread: Puzzle Dash (by Play Pixel Studios)
---
RPG Asdivine Kamura ($7.99)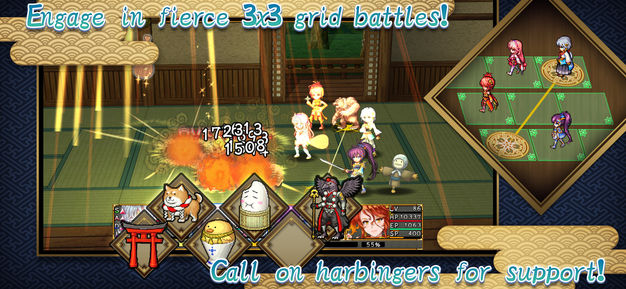 iTunes Description
After everything is upended when a transcendent being named Zaddes appears and begins altering the world, the Spirit Deity, Shiki, sets out to gather the Mystic Orbs scattered throughout the various regions, and restore his world. Teaming up with an unlikely band of both quiet and freewheeling female companions, what conclusion they all arrive at? Only deity knows the answer to that!
Forum Thread: RPG Asdivine Kamura (by KEMCO/EXE-CREATE)
---
SARKWO ($1.99)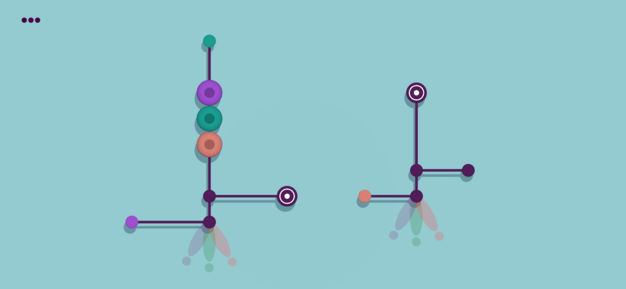 iTunes Description
SARKWO is an artsy puzzle game with simple swipe controls combined with different puzzle mechanics. Each level has its unique style inspired by mechanics or design source.

All coloured marbles slide together and that's the first challenge you face in the game.
Forum Thread: SARKWO (by SidKinG Games)
---
Silver Card Game (Free)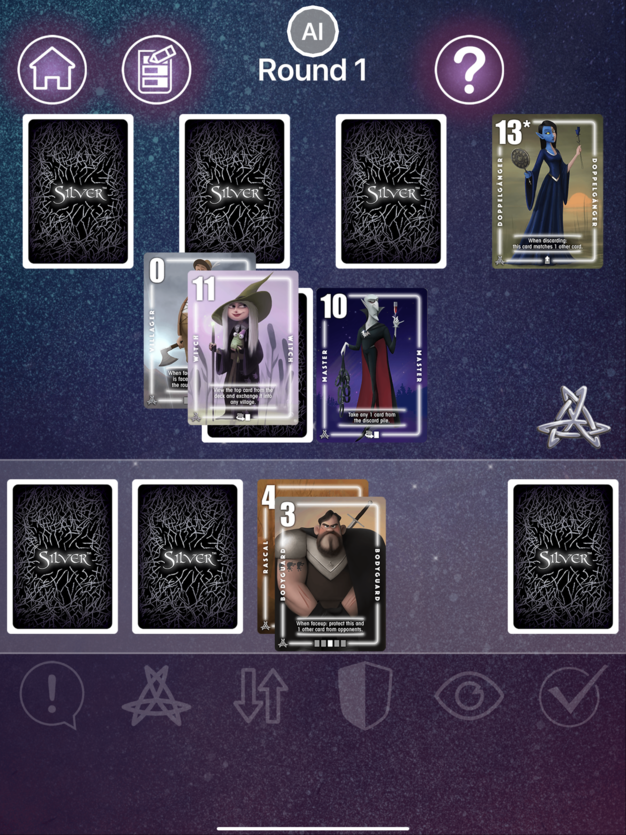 iTunes Description
Your goal in Silver is simple: have the lowest sum by the end of four rounds. To accomplish this, use abilities from the cards you draw, and from cards that are already face up in your village, which consists of five cards. You can trade in matching cards, and also trade out your cards for ones you draw to make matches or to lower your score. End a round early if you think you have the lowest sum by calling for a vote; if you're right, you score 0 points, and get to use the Silver Amulet of Protection the next round. If you're wrong, though you get the sum of your cards plus ten points!
Forum Thread: Silver Card Game (by Bezier Games)
---
Slapstick Fighter (Free)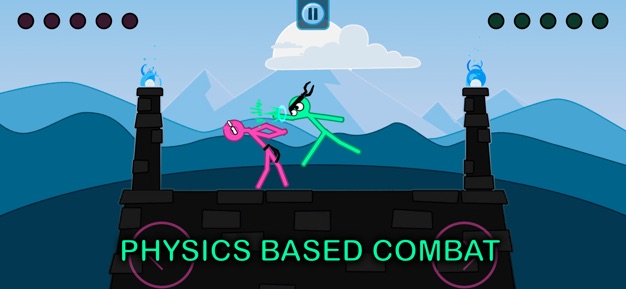 iTunes Description
A physics based fighting game with same-device multiplayer for two players.
Two button controls, with a surprising amount of depth, and moves.
Single king-hit knockouts make each round tense, quick and brutal.
Only the best street fighter will win.
Forum Thread: Slapstick Fighter (by Cybernate)
---
Stick Fight: The Game Mobile (Free)
iTunes Description
Stick Fight: The Game Mobile is an official stick-fighting game on mobile. Join the hilarious brawler, Stick Fight: The Game Mobile, which is a physics-based couch/online fighting game where you battle it out as the iconic stick figures from the golden age of the internet.

Stick it to them!

Challenge friends and Stick Fight fans from around the world. Control the Stick figure to run, jump, and fight. Face off against each other in 4- stick fight free-for-alls! After 9 matches, rank the top of 4. Now with an armory of humorous weapons and 100+ maps!

Relive the classic Stick figure cartoons with action-packed free-for-all duels!
Forum Thread: Stick Fight: The Game Mobile (by NetEase/Landfall)
---
Sticky Bodies (Free)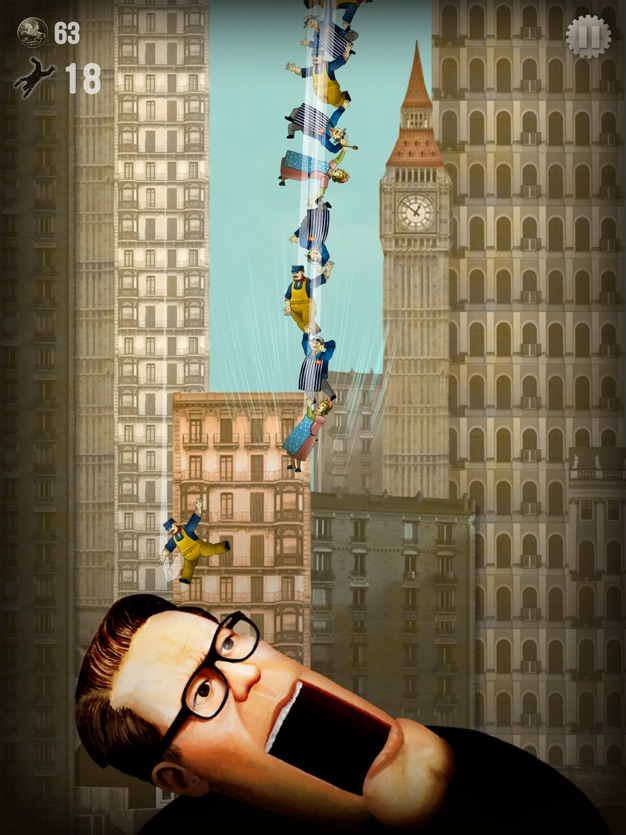 iTunes Description
Dive into the surreal world of Sticky Bodies, the only game where getting eaten gets you points!

Catch and connect as many people as you can to boost your speed and your score as you plummet toward your goal: the massive mouth waiting below! Dodge planes, trains, and livestock galore while grabbing bonus items along the way for a shot at the top of the leaderboards!
Forum Thread: Sticky Bodies (by Q-Games Ltd.)
---
Struck! (Free)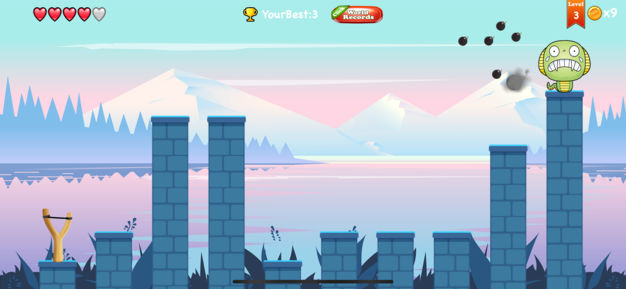 iTunes Description
Let's enjoy a simple and fun puzzle game app: load the slingshot, aim, toss and strike "Nick jr" the snake!

13 different worlds and infinite levels with a simple game design that will make a unique gameplay.

Easy to learn with a simple swipe-to-throw mechanic: Tap on the weapon and pull to charge the slingshot and choose the tension force, then release to toss the bomb against the enemy and struck it!
Forum Thread: Struck! (by Luca Ercoli)
---
Super Mecha Champions (Free)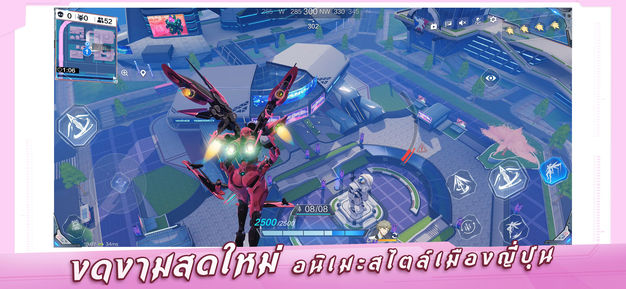 iTunes Description
On your marks, set, go!
SMC players from all over the world have descended upon a futuristic city to battle with marvelous Mecha!
Unleash your Mecha and fight for the crown you deserve!

Exchange Fire! Incredible Mecha Brawls!
Select from an all-star lineup of Mecha and join the fierce clash with your skills.
Pilot your personal Mecha, quickly returns to battle, impose your superior resolve and abilities!
Forum Thread: Super Mecha Champions (by NetEase Games)
---
Timber Roller (Free)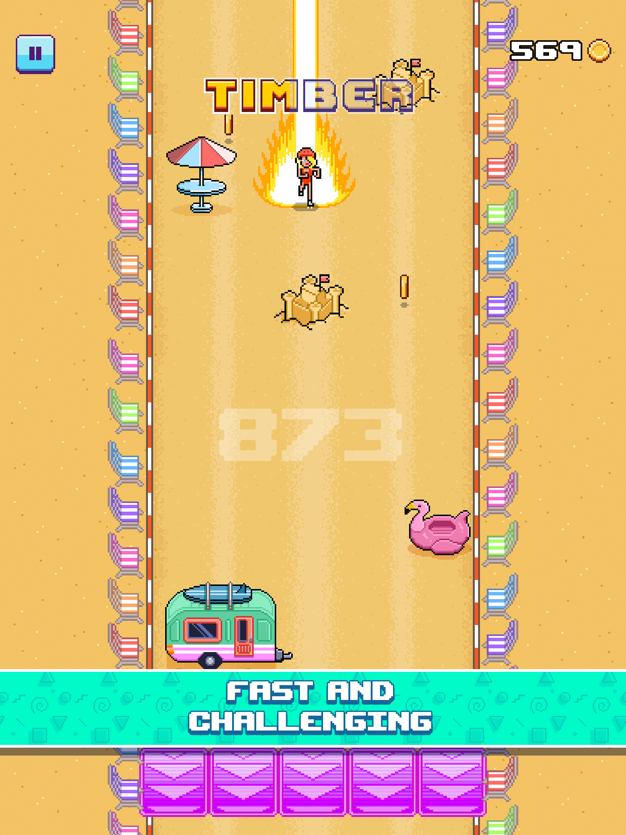 iTunes Description
Test your skills in this funny fast paced arcade game where Timberman goes roller skating!
Roller-skate as far as you can! Jump over the river and get to the new world!
Ride across the suburbs, snowy winter streets, post-apocaliptic city, disco club, beach and the space station!
Unlock all the funny heroes including a pirate, baller, cop, ninja, knight and a princess!
Forum Thread: Timber Roller (by Digital Melody Games)
---
Tower Defense Arcade Defender (Free)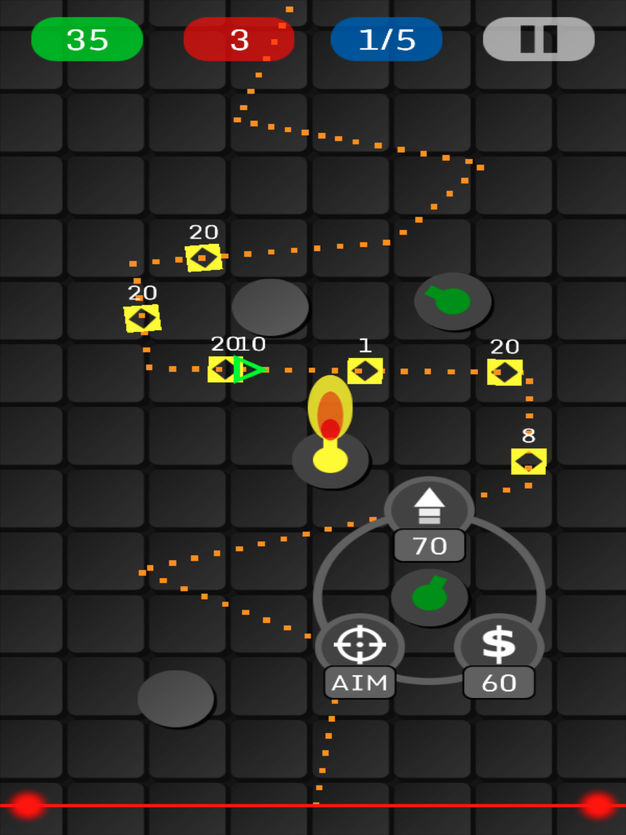 iTunes Description
This Tower defense game have many upgrades for your Towers, upgrade with the coins you collect when destroying enemies & complete quest.
Forum Thread: Tower Defense Arcade Defender (by FreneticGamez)
---
US Monster Truck Ramp Stunt (Free)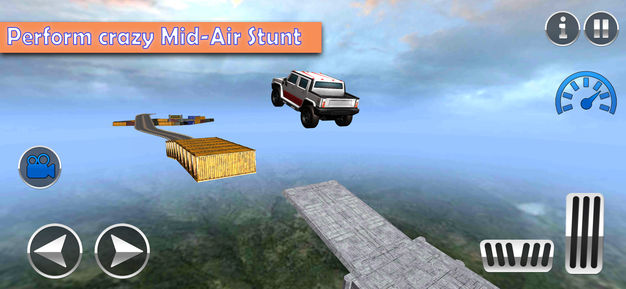 iTunes Description
Are you a crazy fan of Monster Trucks?

If Yes, You are in for a treat! Welcome to the world of MONSTER TRUCKS STUNT RACING 3D. Its an action-adventure game for risk-takers. This monster truck simulator game provides you the right dose of crazy fun and impossible challenges. It's time to show your car driving skills on the impossible tracks on the sky. Bring out your inner stuntman, dash through the extreme deadly tracks. It's the ultimate car driving simulator stunt game you have been waiting for.
Forum Thread: US Monster Truck Ramp Stunt (by Spotlight Studio)
---
Weltraum Tinte ($0.99)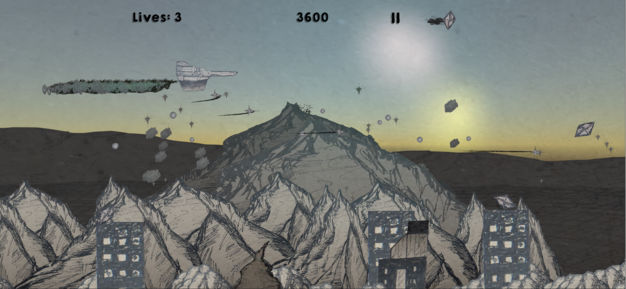 iTunes Description
A once peaceful planet has fallen victim to an alien invasion. Fly with your spaceship through constantly approaching alien attacks. Maneuver your ship through endless exotic landscapes, pass the countless challenges and beat the highscore.
During your flight you collect energy crystals so you can continue your way. Find the special weapon and use it wisely to solve difficult situations. Expand your skills, defeat your enemies and survive as long as possible.
Forum Thread: Weltraum Tinte (by CodedArt)
---