Each and every day new mobile games are hitting the App Store, and so each week we put together a big old list of all the best new releases of the past seven days. Back in the day the App Store would showcase the same games for a week, and then refresh those features each Thursday. Because of that developers got into the habit of releasing their games throughout Wednesday or very early Thursday in order to hopefully get one of those coveted features spots. Nowadays the App Store refreshes constantly, so the need for everyone to release all on the same day has diminished. Still, we've kept our weekly Wednesday night format as for years that's the time people knew to check TouchArcade for the list of new games. And so without further ado please check out the full list of this week's new games below, and let us know in the comments section which games you'll be picking up!
---
Beholder 2 ($7.99)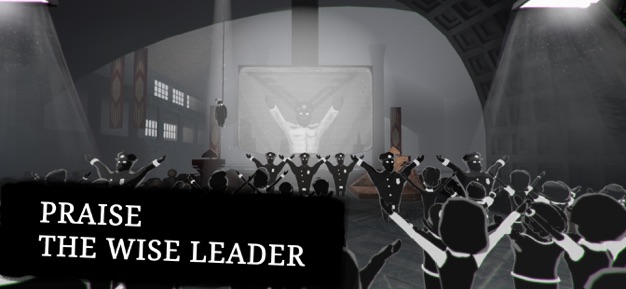 iTunes Description
Every citizen of our great State dreams of working at the Ministry! You're lucky, intern. Your dream has come true! Though you're at the bottom of the career ladder, that's more than many of your fellow citizens will ever achieve! Have you already decided what you're going to become? Will you become a diligent and responsible officer decorated by the Wise Leader himself? Or will you become a hardline careerist capable of destroying anyone who stands between you and the Prime Minister's seat? Or maybe you're just a whistleblower? If so, who sent you? And why?

Whatever the case, you are now part of the Ministry! From this moment on, no one beyond these walls has ascendance over you! You are free to shape your own future! So, what are you going to become?
Forum Thread: Beholder 2 (by Alawar Entertainment, Inc)
---
Cosmic Frontline AR (Free)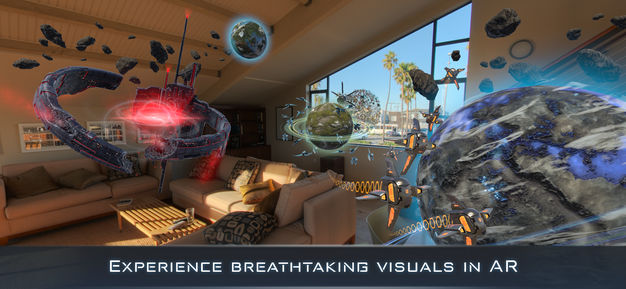 iTunes Description
The cosmic war rages on! Prepare yourself for gorgeous 3D graphics and spectacular spaceship battles. Developed exclusively for iPhone and iPad, Cosmic Frontline is the most visually stunning AR strategy game yet.
Ascend to the stars, colonize new worlds and conquer enemy planets. Build your massive spaceship fleet and get ready for the largest battle the galaxy has ever seen. Learn the best tactics, turn the tide of war with the right strategy. Knowing when to defend and when to attack can be the difference between victory and defeat. Plan your moves wisely as you might not have many. Dominate your opponents in monumental spaceship battles. The fate of the galaxy rests in your hands. Be bold or be destroyed!
Forum Thread: Cosmic Frontline AR (by Hofli Limited)
---
CrashCrafter (Free)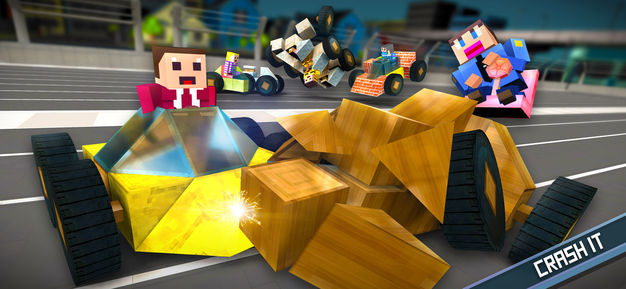 iTunes Description
Dream it. Craft it. Crash it. Create your own car and compete online against your friends, your enemies, or anyone in the world in a brutal demolition derby!
Forum Thread: CrashCrafter (by Naquatic)
---
Crash Forever (Free)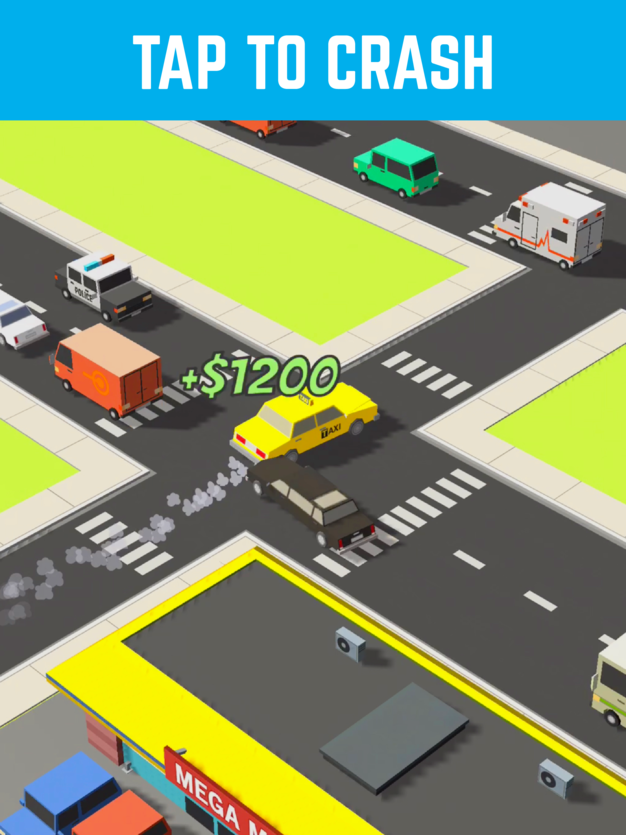 iTunes Description
Crash Forever is a fun and addictive game where you have to crash into the other cars to earn in game cash. The bigger the crash the bigger the cash.

You can use the money you earn to upgrade your car and earnings to create bigger and better collisions!
Forum Thread: Crash Forever (by Kwalee)
---
Dark Sword 2 (Free)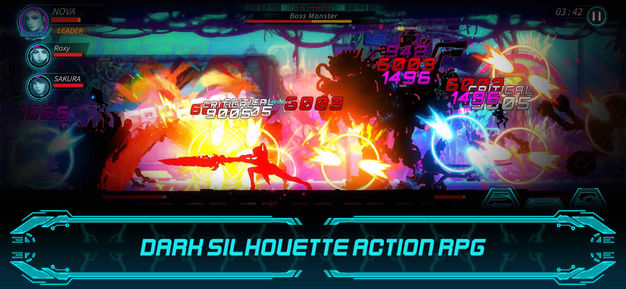 iTunes Description
Featuring the original dark silhouette, yet vibrant graphics, this is the official sequel to Dark Sword.

### Official sequel to the legendary indie game 'Dark Sword', made by a sole developer. ###
### Over 10 million total global downloads ###
### No. 1 Popular RPG in 54 countries ###

In the world ruled by machines hacked by Azi Dahaka, join the rebellion with female cyborgs, Fatima, and save the human race.
Forum Thread: Dark Sword 2 (by NANOO COMPANY)
---
Evil Lands (Free)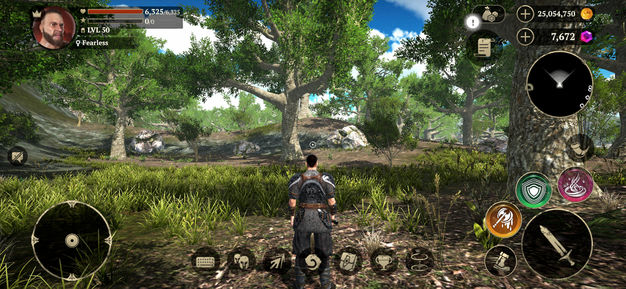 iTunes Description
Do you have what it takes to prevail in the battle with evil? Become a real hero and fight the monsters hiding in Evil Lands! The most captivating fantasy RPG game for mobile has arrived. Choose your character, complete quests and join other players on the path to destroy the grim creatures. Explore the magical environment, master your skills and become the bravest warrior of all! You can challenge yourself in one of two multiplayer modes: CO-OP or PVP. Play with your friends and people from all over the World!
Forum Thread: Evil Lands: MMO RPG (by Rage Quit Games)
---
Faily RocketMan (Free)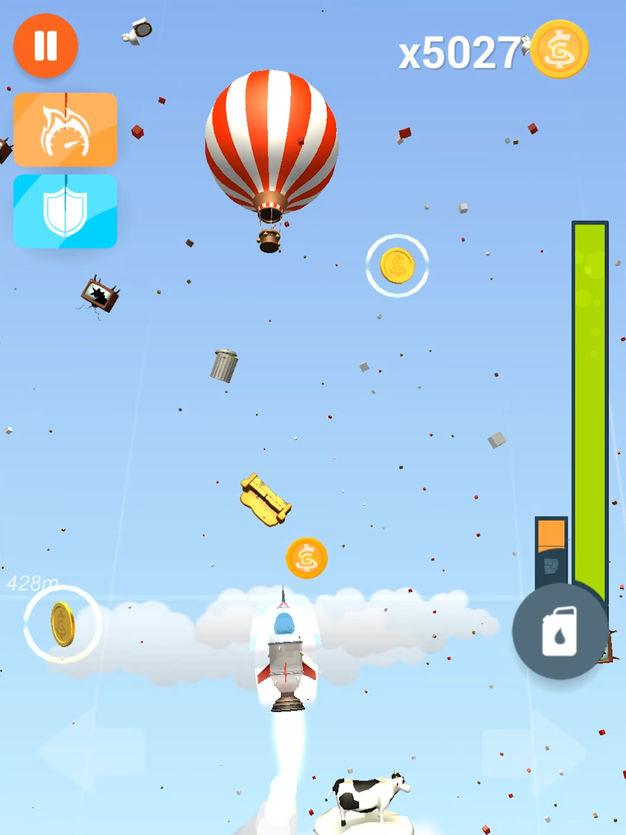 iTunes Description
It's the 50th anniversary of the moon landing and Phil Faily has decided to leave his mark on human space travel.

Undeterred by his complete lack of skills or qualifications, Phil is building Space Rockets in his back yard and testing them himself.

Houston, we have a problem!
Forum Thread: Faily Rocketman (by Spunge Games)
---
Heroes Adventure: The Legends (Free)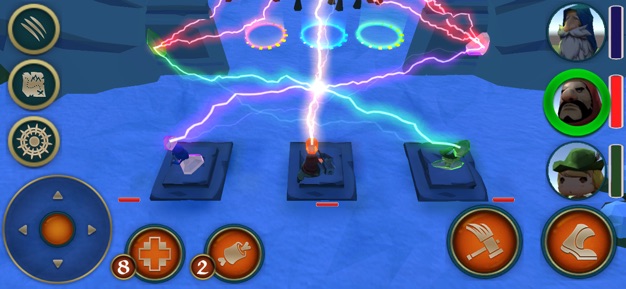 iTunes Description
Legendary fantasy kingdom Nualor is in great danger: evil sorcerer Morragast has seized power. Only three heroes with unique abilities – Nora the Messenger, Piere the Blacksmith, Lamlin the Wizard can stop the villain. Adventures begins – you will need to slay enemies, solve puzzles, demonstrate your agility. Legends say that this three heroes can defeat evil and save fantasy kingdom.
Forum Thread: Heroes Adventure: The Legends (by Aleksandr Bogachev)
---
Flashback Mobile ($1.99)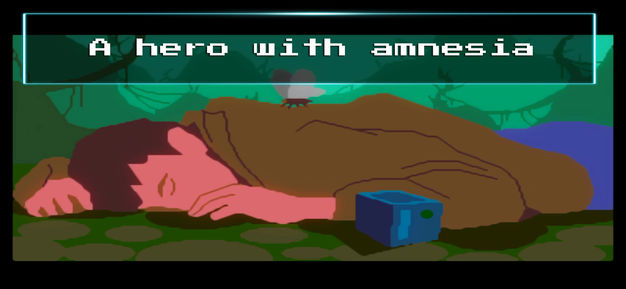 iTunes Description
FLASHBACK, the hit action-adventure game that has sold over 2.2 million units makes its debut on iOS ! FLASHBACK is developed by renowned developer Paul Cuisset and is a Guinness World Record holder. One of the first games to use rotoscope technology for realistic animations, with backgrounds that were entirely hand-drawn, this 1993 science fiction classic now includes a modern mode, complete with Post-FX graphic filters, completely remastered sound and music, a brand new "rewind"" function and an adjustable level of difficulty!
Forum Thread: Flashback Mobile (by SFL Games)
---
Healer's Quest: Pocket Wand ($3.99)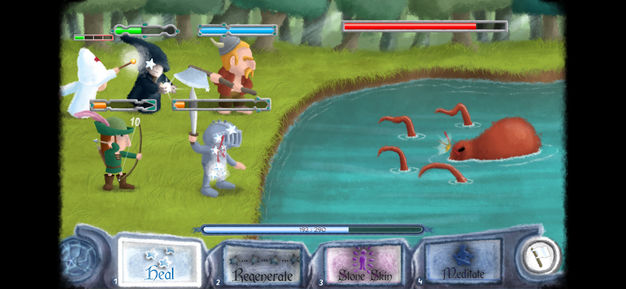 iTunes Description
Healer's Quest is a lighthearted Comedy RPG where you take on the role of the most underappreciated party member in any fantasy realm: the Healer. Joining a band of inept misfits – a bossy tank, a handsome archer, a depraved mage, and a raging barbarian – you must keep your party's health topped up whilst simultaneously managing dwindling mana reserves.

Not only can your party be taken down when their health ebbs away, they can also be hit with a range of debilitating status effects. It's like juggling with magic, and the crowd hates you. If you let party members die, they may well go into a sulk in subsequent encounters. Manage moods with magical curatives, death prevention, and witty dialogue choices.
Forum Thread: Healer's Quest: Pocket Wand (by Plug In Digital/Rablo Games)
---
Loot 4 Life ($0.99)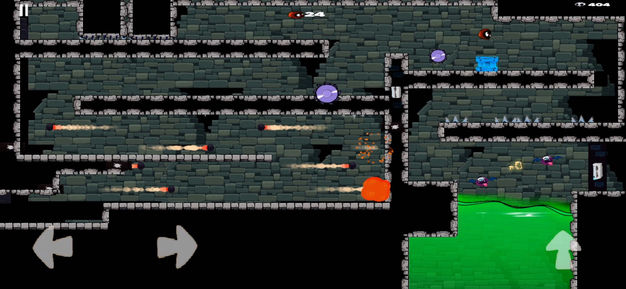 iTunes Description
Loot 4 Life is a tough as nails platformer where you play as a chubby, ginger, ball of fur with an eye for loot.

Our ginger hero will leap from walls, over seas of saws, through dastardly dangerous dungeons and over pools of bubbling slime. Sacrificing his own well being to collect the loot and possibly save some friends along the way…. possibly.
Forum Thread: Loot 4 Life (by Terry Gill)
---
Mystery of Fortune 3 ($2.99)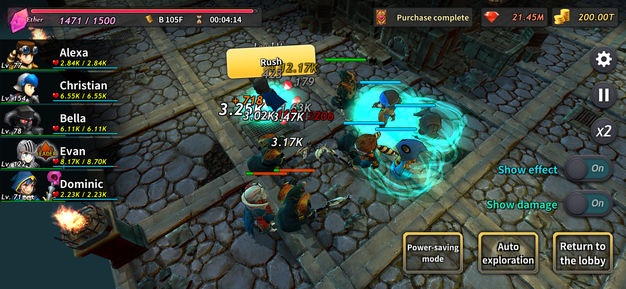 iTunes Description
Mystery of Fortune 3 is the ninth story of Fortune Chronicles Episode series. This is an official sequel and the third story of SRPG Mystery of Fortune that was released in 2014 and 2016.

Go for an adventure to find Meteor Dragon hid deep inside of the dungeon and search for "the Ether Ambergris", the source of all magic.
Forum Thread: Mystery of Fortune 3 (by Dotomchi Games ink.)
---
P1 Select ($3.99)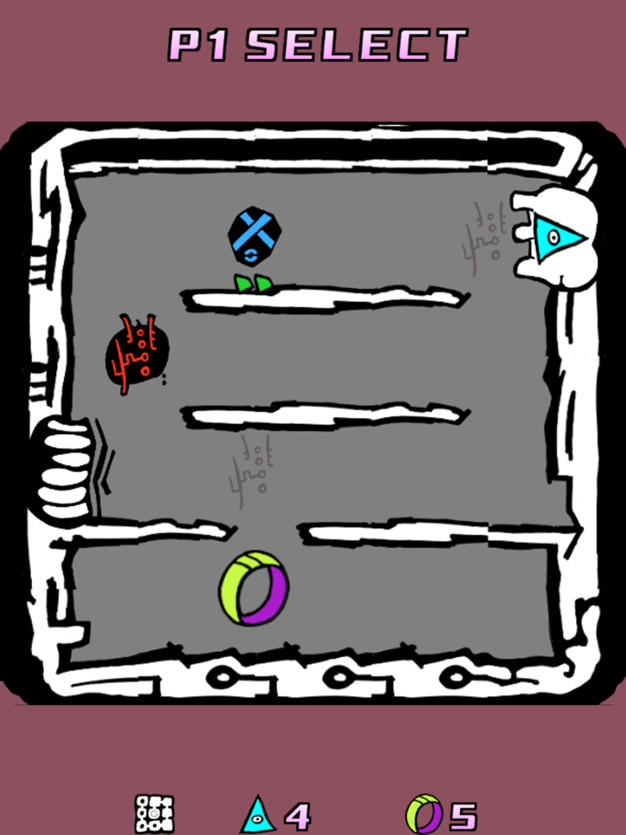 iTunes Description
New mini roguelike "broughlike" game. Explore 9 randomly generated levels, avoid fierce monsters, collect magical rings to use your special attack powers, and gather pyramids to reach a high score. Nine different hero characters to choose from!

From the creator of Cinco Paus, 868-HACK, Imbroglio, and Zaga-33.
Forum Thread: P1 Select (by Michael Brough)
---
Pathless (Free)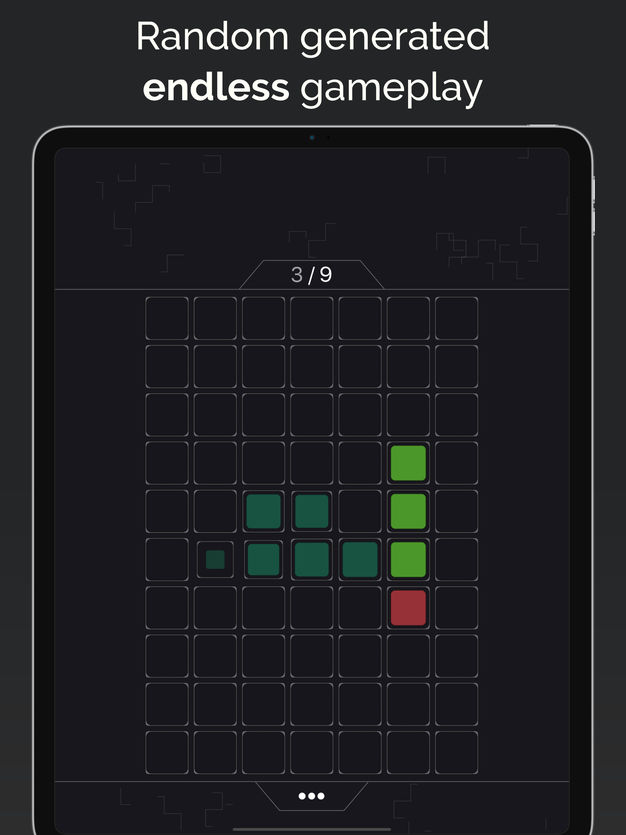 iTunes Description
In the futuristic dark world of Pathless it is easy to get lost, will you find the way out?
Watch, memorize, repeat.
Is your memory as good as you think it is? Memorize the different paths and try to repeat them in the same order. You must repeat the sequence of steps precisely to succeed.
Forum Thread: Pathless (by P'application Studio)
---
Project Zero Deaths (Free)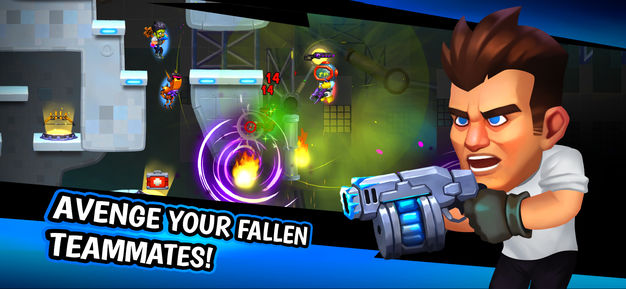 iTunes Description
Grab your friends or prepare to fight alone in the action-filled and super fast-paced free-to-play online platform shooter Project Zero Deaths! Choose between 5 different characters with unique skills and upgrade and customize every aspect of your character and fighting gear. Put your skills to a test on a varied selection of team vs team game modes, from the classic Capture the Flag to the exciting Bomb Delivery or Payload and the frantic Ring Collecting. Feel your adrenaline pumping while you fight in a varied selection of dynamic maps with destructible environments and physics-based traps. Gear up and prepare your weapons, it's time to brawl in Project Zero Deaths!
Forum Thread: Project Zero Deaths (by Detis)
---
Ramped Up! (Free)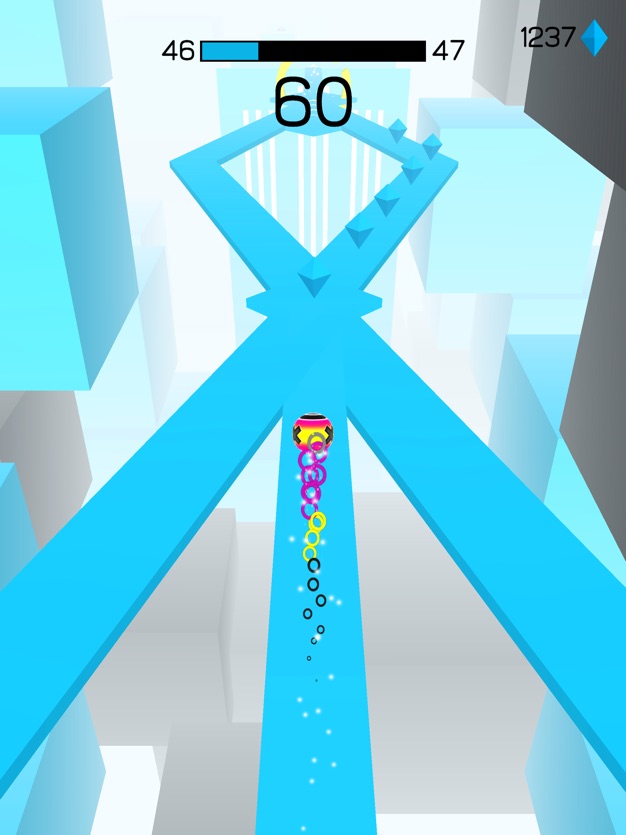 iTunes Description
Get ready for some pure bouncing action, satisfaction guaranteed!

How to Play:
Simply move your finger across the screen to guide your ball from ramp to ramp, easy right?

Collect the diamonds as you go to complete your trophy room whilst making your way to the top of the global leaderboards.
Forum Thread: Ramped Up! (by RisingHigh Studio)
---
Sheep Simulator AR (Free)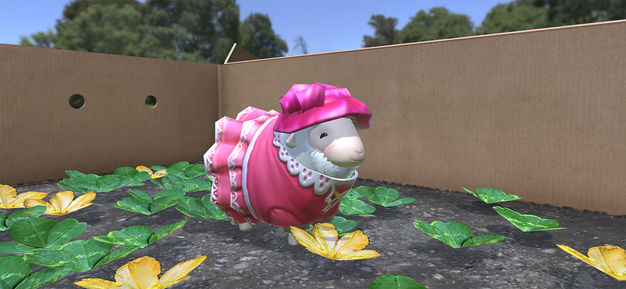 iTunes Description
Sheep Simulator description

The most realistic and cutest Augmented Reality Virtual Pet Sheep Simulation game! You can choose to play in 3D or AR mode.

One day, you receive a box with a lovely sheep illustration on the cover, when you open it you discover a live tiny sheep!
Forum Thread: Sheep Simulator AR (by Superfine Games)
---
Ships Of Glory (Free)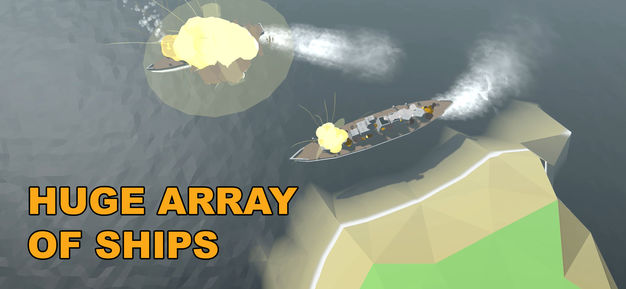 iTunes Description
Ships of Glory is a mobile free-to-play naval action simulator.
Command your battleship as a third person shooter and plan your battlefield war strategy.

Take command of a variety of ships from the World War 1 and World War 2 era including Patrol Boats, Destroyers, Cruisers, Battleships, Dreadnoughts and Submarines.
Forum Thread: Ships Of Glory (by Top Secret Developments)
---
Sky: Children of the Light (Free)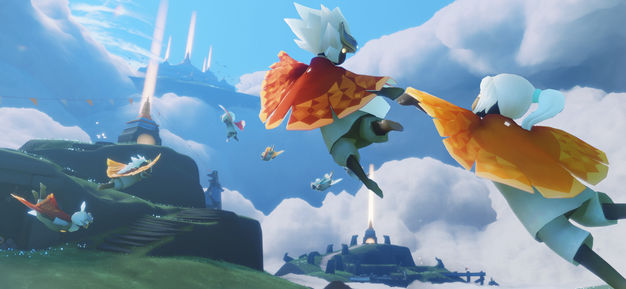 iTunes Description
Welcome to the enchanting world of Sky, a beautifully-animated kingdom waiting to be explored by you and your loved ones.

In Sky, we arrive as the Children of the Light, spreading hope through the desolate kingdom to return fallen Stars to their constellations.
Forum Thread: Sky: Children of the Light (by thatgamecompany)
---
Starazius (Free)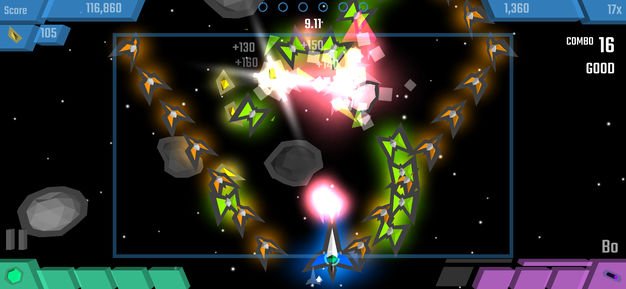 iTunes Description
Jump into your starship to save the star system from destruction at the hands of a mysterious enemy. Visit strange planets and regions as you head toward the source of this new danger, all while keeping the skies clear by mastering various unique weapons and abilities. Stash your golden shards so you can buy helpful items when you cross paths with interstellar shops, and obtain upgrades between areas so you can make it through the trials that lay ahead. You never know what will show up, so no two journeys will ever be the same!
Forum Thread: Starazius (by Jonathan Law)
---