Each and every day new mobile games are hitting the App Store, and so each week we put together a big old list of all the best new releases of the past seven days. Back in the day the App Store would showcase the same games for a week, and then refresh those features each Thursday. Because of that developers got into the habit of releasing their games throughout Wednesday or very early Thursday in order to hopefully get one of those coveted features spots. Nowadays the App Store refreshes constantly, so the need for everyone to release all on the same day has diminished. Still, we've kept our weekly Wednesday night format as for years that's the time people knew to check TouchArcade for the list of new games. And so without further ado please check out the full list of this week's new games below, and let us know in the comments section which games you'll be picking up!
---
Astral Defense (Free)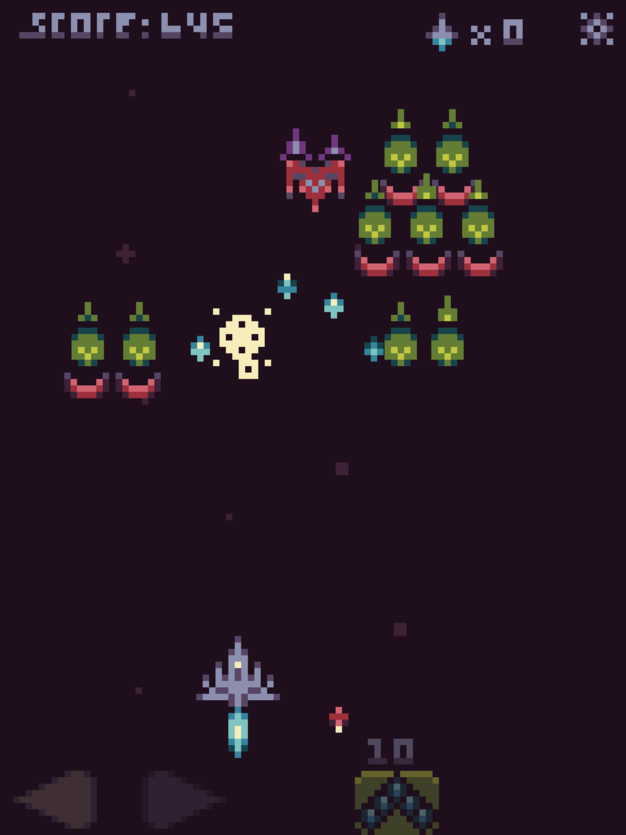 iTunes Description
​Astral Defense is a tiny pixel art space shooter designed for mobile. Each wave randomly generated and endlessly scaling with difficulty. Collect power-ups and conserve special ammo for more troublesome Alien Vessels. Inspired by retro arcade classics such as Galaga.
Forum Thread: Astral Defense (by Pixel Pajama Studios)
---
Boom Pilot (Free)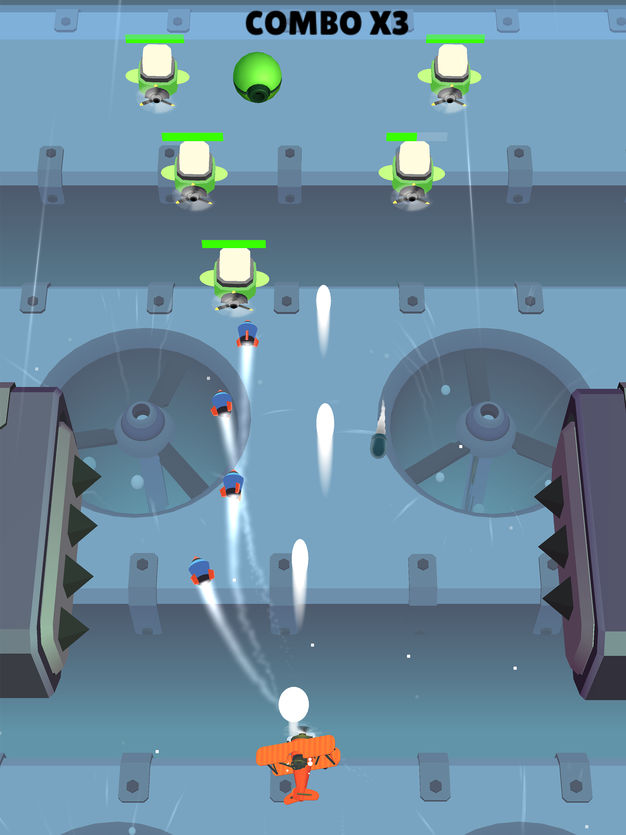 iTunes Description
Boom Pilot is a top down shooter, you manoeuvre your little airplane into a heated air battle against malfunctioning robots! Fly through five beautiful worlds full of surprises!
Use special items and upgrade your airplane to beat the boss at the end of every world.
Hop into your plane and conquer the skies in BOOM PILOT.
Forum Thread: Boom Pilot (by Oddrok Oy)
---
Bottle Cap Challenge 2019 (Free)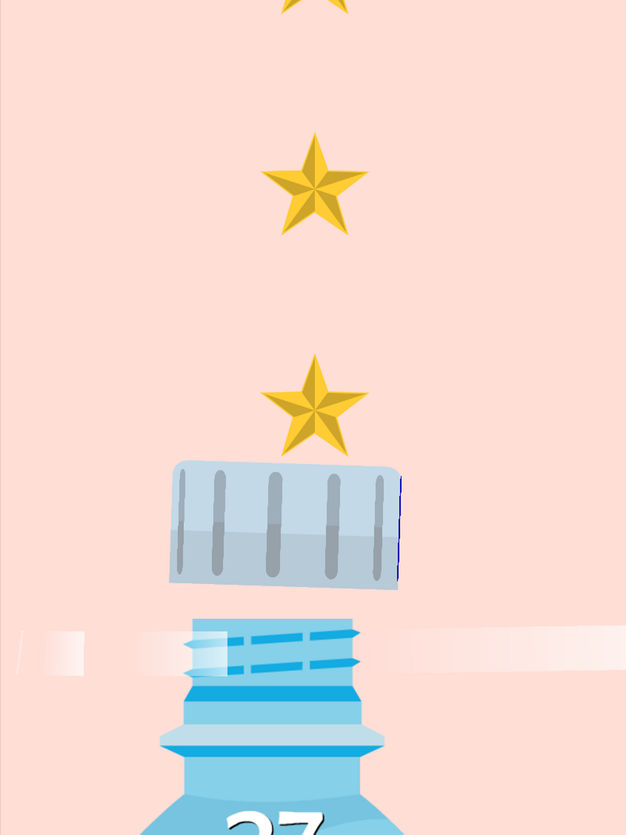 iTunes Description
This is the first official hypercasual game from Airapport, which features Bottle Cap Challenge, the funniest event of 2019.

Definitely a must-have game on your device if you want to stay in the trend. Unscrew the bottle cap with a single swipe and do unbelievable tricks.
Forum Thread: Bottle Cap Challenge 2019 (by Airapport)
---
Bumpin' Dungeon (Free)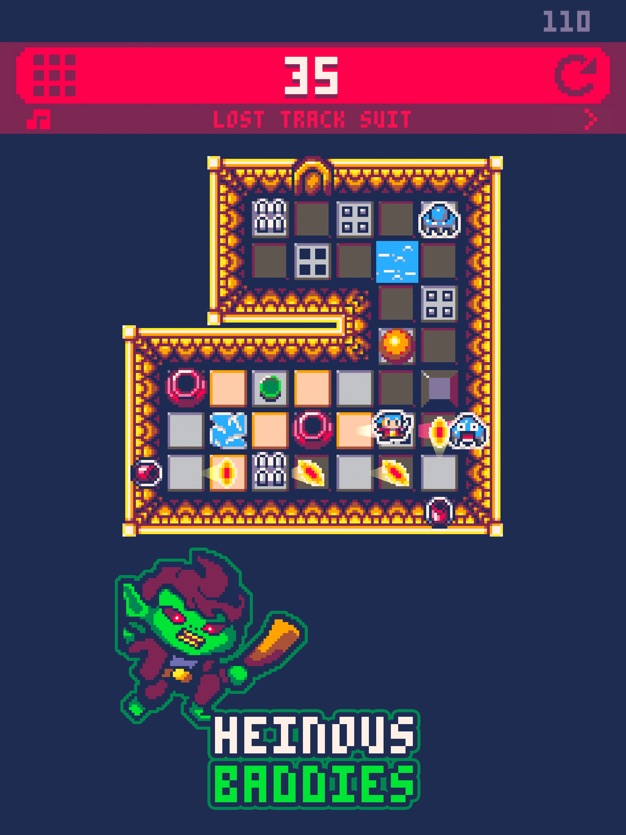 iTunes Description
Bumpin' Dungeon is a Swipe-based Mini Puzzle Game with a retro inspired Chiptune Soundtrack & Aesthetic.

Join Hanny as she attempts to escape the Bumpin' Dungeon while ka-powing the bogus baddies that stand in her way. Get to the exit in the least number of moves possible, but don't run out or you're toast! You are probably going to die… a lot. Stick with it! The solution is right in front of you, you super genius, you!
Forum Thread: Bumpin' Dungeon (by Moby Pixel)
---
ChessFinity (Free)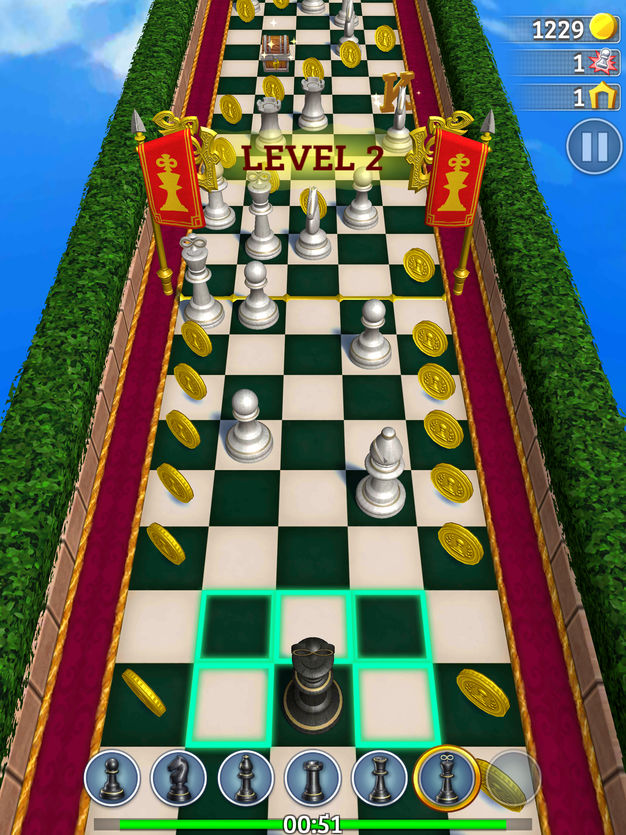 iTunes Description
ChessFinity is a totally new spin on chess. While adapting the rules from the most famous strategy game of all times, ChessFinity adds the thrill of an endless runner. We've taken the traditional chessboard and transformed it into a never-ending road to victory. You control one piece from the roster at a time, but you can always swap – from knight to king, from bishop to rook, whatever the situation requires. Try to survive as long as you can and score as many points as possible.
Forum Thread: Chessfinity (by HandyGames)
---
Dr. Mario World (Free)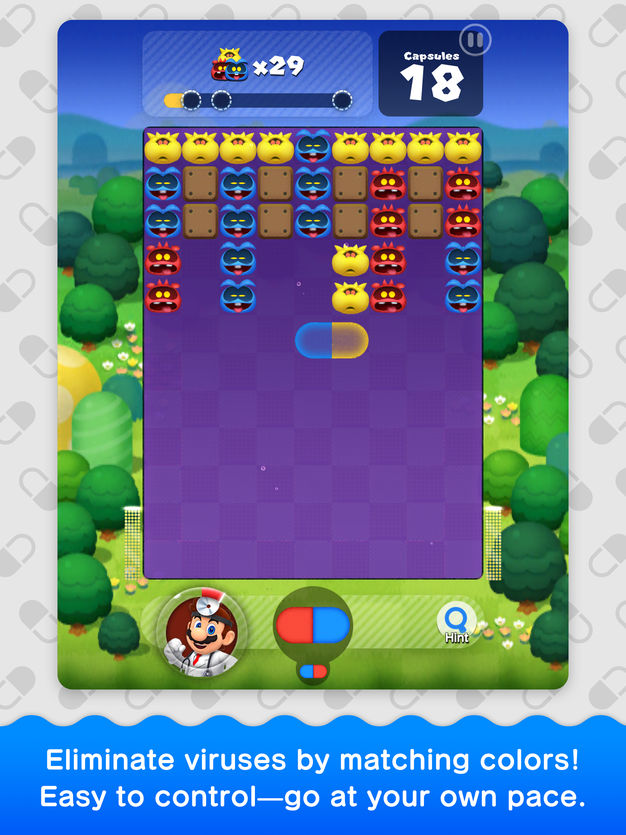 iTunes Description
• Match capsules with viruses and watch them disappear! Simply match three objects of the same color vertically or horizontally to clear them.
• Luckily, Dr. Mario and friends have virus-busting skills, and you can use leftover half-capsules to strategically zero in on especially meddlesome viruses.
• Take your time, because each puzzling configuration of viruses must be cleared using a limited number of capsules. Keep calm to plan your approach, and you'll rid Dr. Mario's world of viruses in no time!
Forum Thread: Dr. Mario World (by Nintendo Co., Ltd.)
---
Flappy Royale (Free)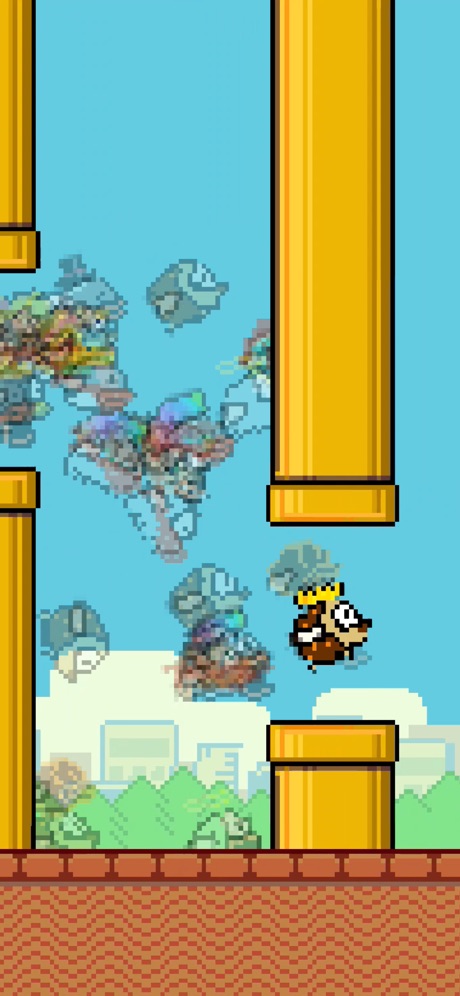 iTunes Description
A last-one-flapping battle royale. Can you stay alive longer than 99 opponents?

Flappy Royale is a battle royale-styled game. It takes the competitive nature of a battle royale where far too many people play at once, with the un-forgiving nature of a flappy game.
Forum Thread: Flappy Royale (by Ben Maslen)
---
Gladiator: Death Arena (Free)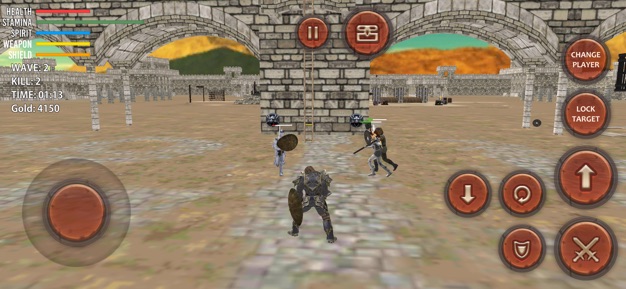 iTunes Description
Gladiator: Death Arena – 3D fighting game with idle elements. You have the right to choose your strategy – fight yourself or hire warriors who will do it for you. Earn gold and buy powerful weapons and shields to earn more gold!

The battles in the game are divided into waves. Between waves you can go to market and hire someone, buy and sell weapons, get/pay credit or heal your fighters.
Forum Thread: Gladiator: Death Arena – 3D Idle Fighting (By Elebah)
---
Isometric Squared Squares ($0.99)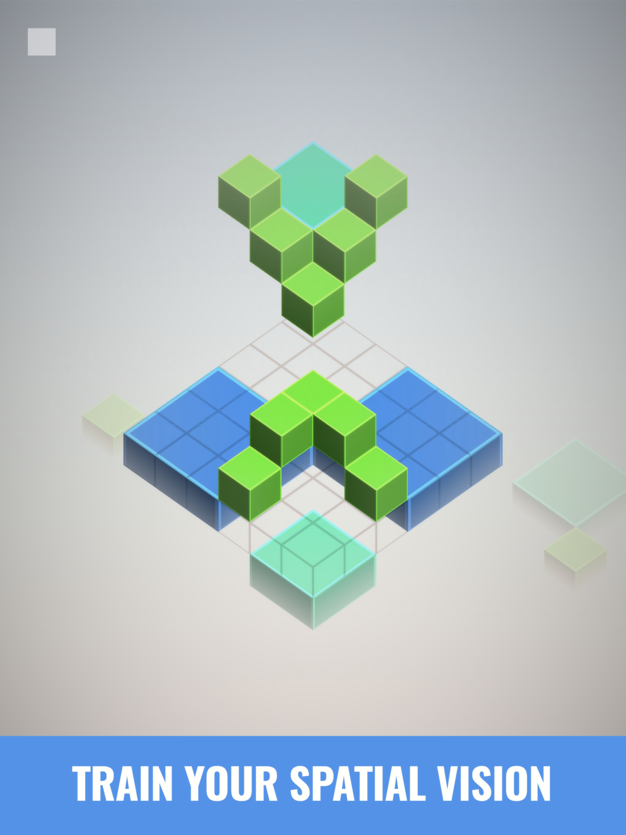 iTunes Description
Isometric Squared Squares is a minimalistic logic puzzle game that blends 2D & 3D worlds. Switch your perspective and sharpen your mind in order to solve all the puzzles. It's a great training for your spatial vision!
Forum Thread: Isometric Squared Squares (by Crazy Oyster Games)
---
Meridian 157: Prologue (Free)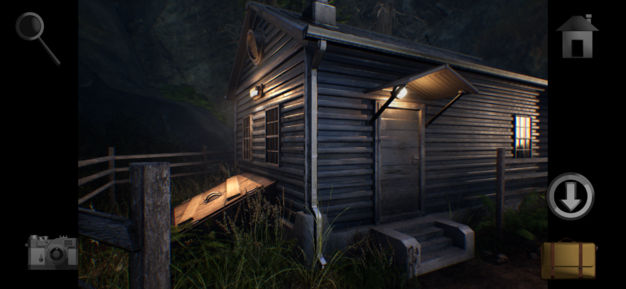 iTunes Description
Meridian 157: Prologue is a point and click puzzle game focused on engaging puzzles, immersive visuals and an exciting storyline. It is the first part of the Meridian 157 series, where you play as detective David Zander investigating a mysterious weather anomaly in the northern Pacific Ocean. Use your wits to solve puzzles and overcome obstacles to find a way deeper into the island in order to uncover the mystery behind the 157th meridian!
Forum Thread: Meridian 157: Prologue (by NovaSoft Interactive Ltd)
---
Mighty Quest for Epic Loot (Free)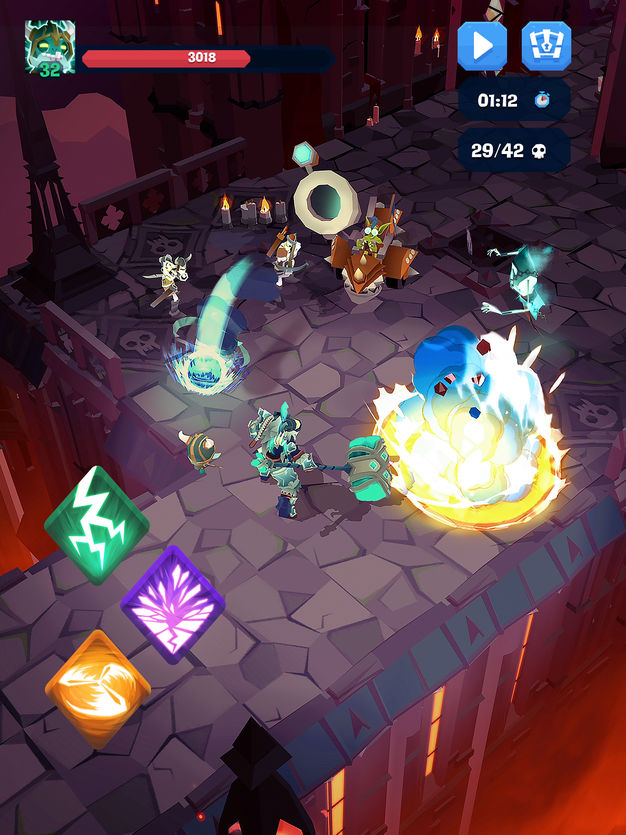 iTunes Description
Loot big or die trying! Let the Mighty Quest begin!

Enter the magic lands of Opulencia: defeat the craziest foes, find epic loot and claim the King's throne!
Fight epic battles and become the mightiest Hero of all in this intense Action RPG adventure!
Forum Thread: Mighty Quest For Epic Loot (by Ubisoft)
---
Muon|Blast (Free)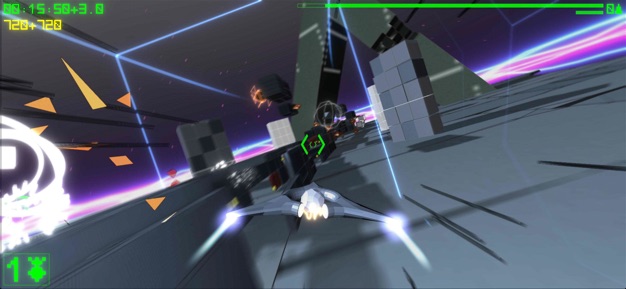 iTunes Description
Prepare to be pulverized by sonic and visual mayhem in this 3D shmup: blast enemies and avoid getting killed while listening to self rearranging breakbeats and gameplay induced musically quantized noises. Witness instants of glorious cacophony emerging from the underlying sonic chaos while kicks and snares trigger precise visual fxs that beat your brain into submission.
Forum Thread: Muon|Blast (by Francesco Branca)
---
NimbleNaut (Free)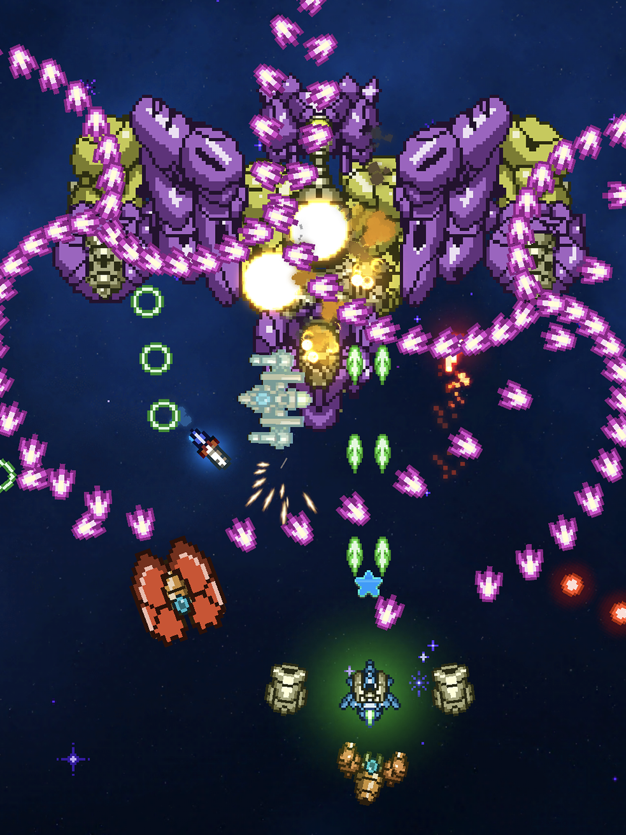 iTunes Description
Blast off and battle 11 unique bosses.
Choose power ups wisely to boost your firepower or defenses.
Find gaps in swirling shot patterns or use cover to your advantage.
Forum Thread: NimbleNaut (by MattCoding)
---
Panda and Dog: Always Dog Cute (Free)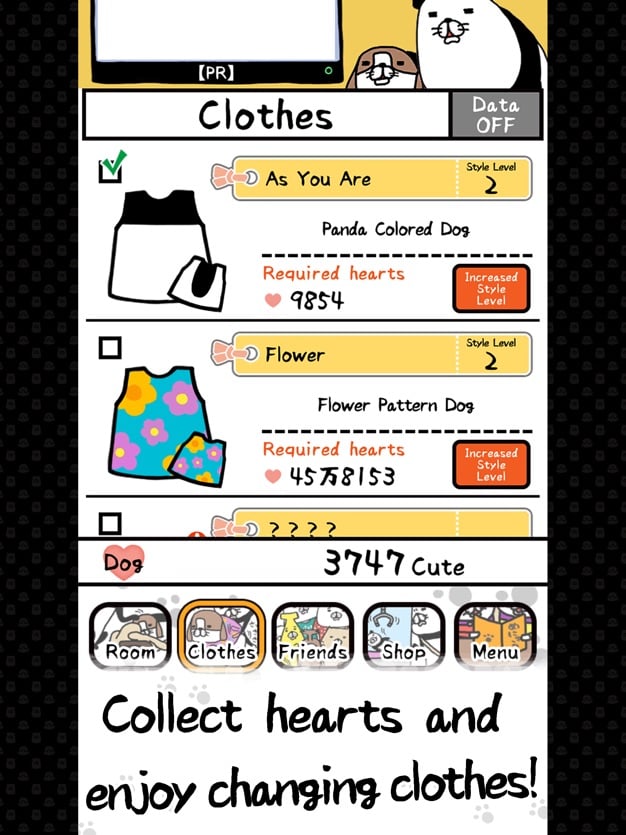 iTunes Description
The popular Panda and Dog manga by cartoonist Steven Spielhamburg is now available in game form!

This game lets you pet cute little Dog to your heart's content.
Tap the screen to pet Dog, and your affection will appear as hearts!
This charming app lets you enjoy Dog's cuteness wherever you go!
Forum Thread: Panda and Dog: Always Dog Cute (by Picola Inc.)
---
Pandea Stones (Free)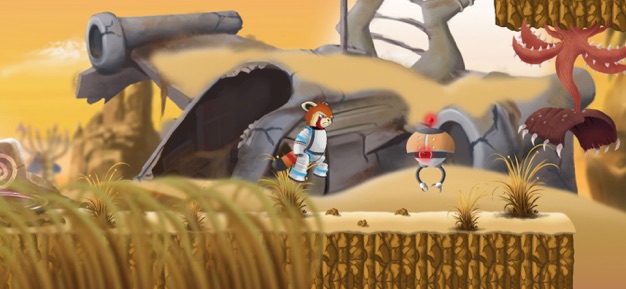 iTunes Description
Pandea Stones is a 2D platform game, which takes place in the fictitious planet called Pandea. The people of Pandea possess the universe's most powerful stones, called the Pandea Stones. Five powerful stones, which other alien races would love to get their hands on. The stones have been protecting the Pandeans from interstellar threat for thousand of years, but that is about to end.
Forum Thread: Pandea Stones (by MegaWhee!)
---
Pixel Knights Online (Free)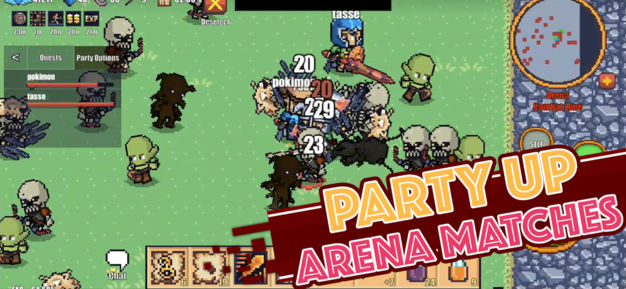 iTunes Description
A brand new fully 2D online open world fantasy MMORPG like classic old school 2D MMO RPG but designed for your mobile device. The game aims to bring back nostalgia for what 2D online MMO role playing games are.

You can experience it again in the 2d MMO RPG world of Pixel Knights Online in the palm of your hands whenever and wherever you want.
Forum Thread: Pixel Knights Online (by Cowbeans)
---
Planet Automata ($1.99)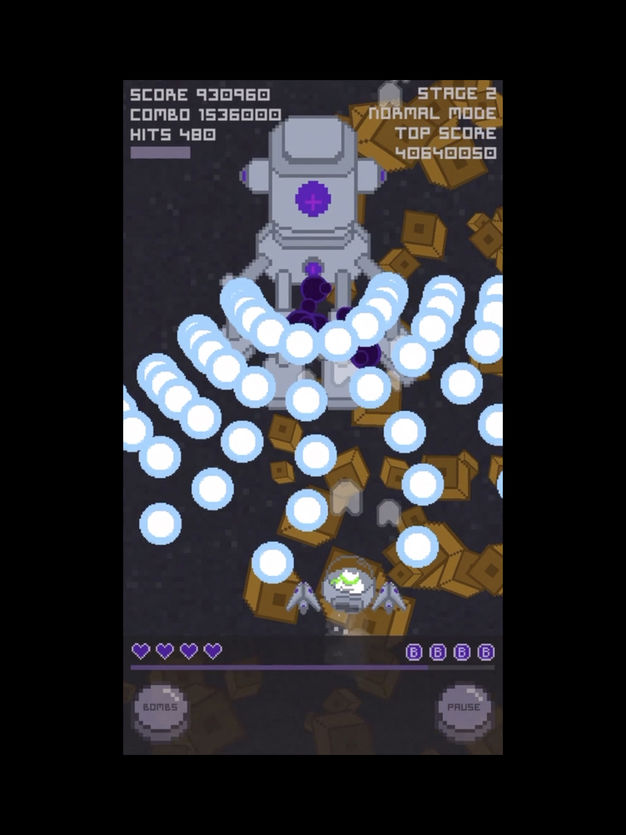 iTunes Description
Enjoy a cute science fiction retro shmup with 6 stages, 6 bosses, 3 difficulty levels (easy, normal, hard), pixelated graphics, and a soundtrack of 88 electronic music songs!
Forum Thread: Planet Automata (by David Aynes Vidal)
---
Santorini Board Game ($4.99)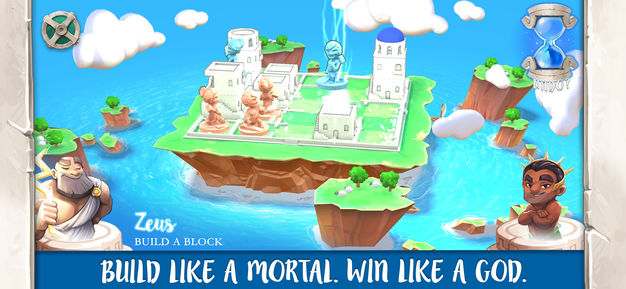 iTunes Description
Santorini is a highly accessible pure strategy game where you build your way to victory!

How to play:
1) MOVE one of your Workers. You can move up a maximum of one level.
2) BUILD a block with your moved Worker. Build domes on the third level.
3) WIN if your Worker reaches the third level!
Forum Thread: Santorini Board Game (by Roxley)
---
Soccer Pinball Pro (Free)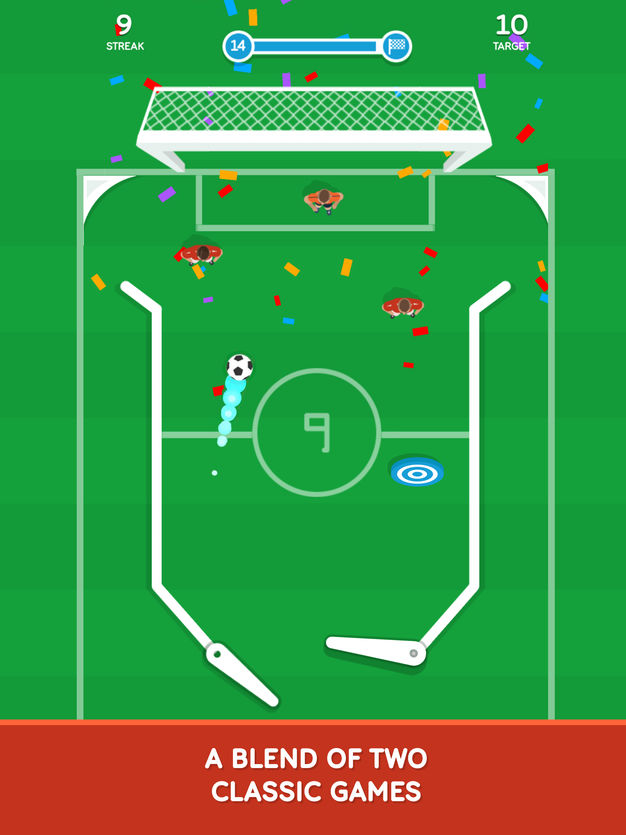 iTunes Description
Introducing Soccer Pinball: an electrifying blend of two classic games! Take your shot at becoming the MVP you were destined to be in Exhibition or Season Mode.

Your goal in Exhibition Mode? To compete for the longest streak and climb your way to the top of the leaderboard.

Season Mode puts you to the real test! The further you advance, the more difficult your opponents become. Do you have what it takes?
Forum Thread: Soccer Pinball Pro (by Astro Hound Studios)
---
Sorority Rites VN (Free)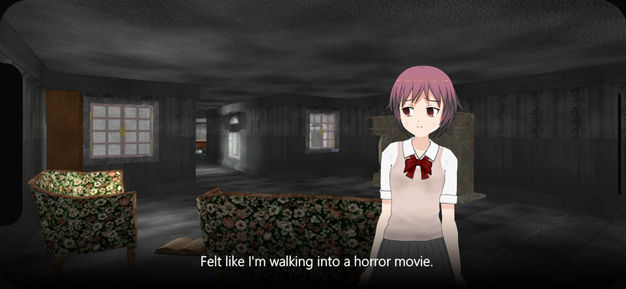 iTunes Description
Sorority Rites is the surreal backstory to our award-winning universe of interconnected cosmic horror tales and science fiction stories. It is a kinetic visual novel horror thriller that follows the story of new college transfer Myles, an 18-year old nobody, and her attempts to succeed at a scary initiation rite. She encounters Venice, the most popular girl on the college campus, and is forced to stay at a mysterious old mansion in order to pass the local sorority's rituals. However, things take a darker turn.
Forum Thread: Sorority Rites VN (by Darius Immanuel Guerrero)
---
TEPPEN (Free)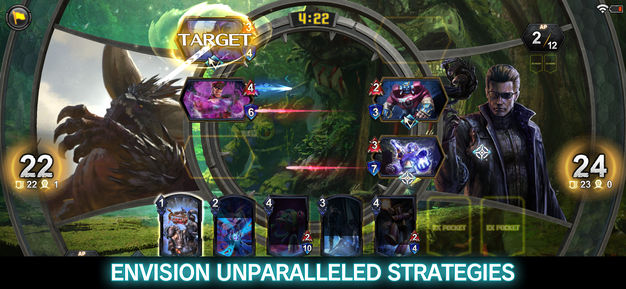 iTunes Description
There's only one way to Rise to the Top – playing TEPPEN!

TEPPEN is the Ultimate Card Battle game where units you command operate in real time, featuring dynamic action with over-the-top attacks blowing up your screen. With astonishing graphics and a cutting-edge battle system, TEPPEN is the card game to end all other card games! Command popular Heroes (characters) from Monster Hunter, Devil May Cry, Street Fighter, Resident Evil, and other series in All-Star action from Capcom's finest!
Forum Thread: TEPPEN (by CAPCOM/GungHo)
---
Train Station 2: Tycoon Sim (Free)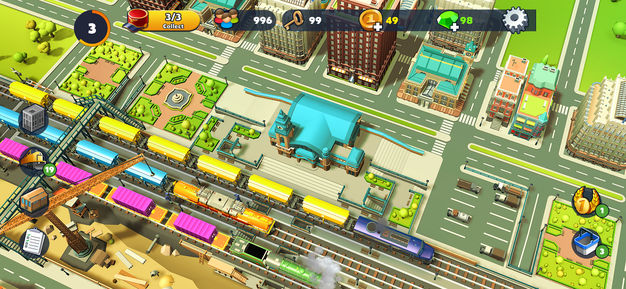 iTunes Description
All the railway lovers, train collectors and train simulation enthusiasts who love everything rail transport related unite! It's time to put your trains on rails and build a global railway empire. Become a railway tycoon and enjoy a beautiful train simulation journey full of surprises, achievements and challenging contracts.
Forum Thread: Train Station 2: Tycoon Sim (by PIXEL FEDERATION)
---
Walk Master (Free)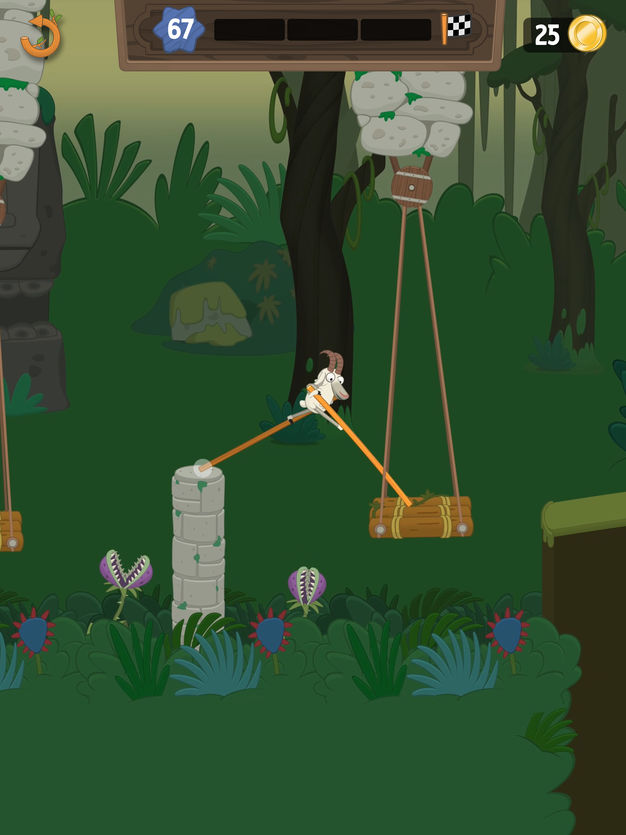 iTunes Description
Test your skills in the most fun and challenging arcade walking action simulator of them all – for FREE!

Take a walk on the wild side! Trot through the forest and farms with skill, precision and timing to become the Walk Master! Unlock unique challenge levels and crazy creatures!
Forum Thread: Walk Master (by Two Men and a Dog Games)
---
Word Falls (Free)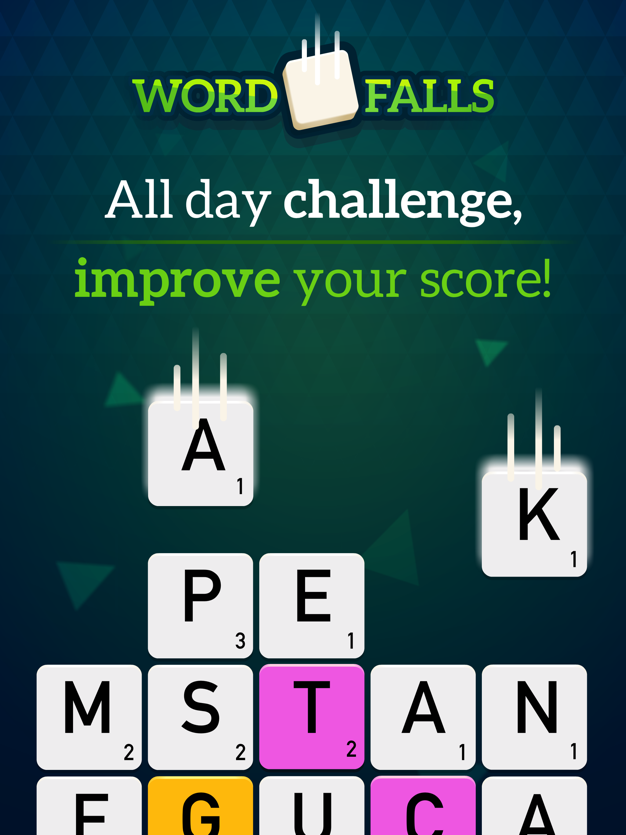 iTunes Description
An exciting new app to be enjoyed by all ages, Word Falls is an easy to use game with endless amounts of fun! Race against the clock to find hidden words, and even play against your family, friends or thousands of players around the world. Test your language skills and stay in good mental shape with this challenging new game – Word Falls!
Forum Thread: Word Falls (by The Quixotics Solutions)
---