It's that magical time for Marvel apps App Store-wide. A new movie has come out, and it's a huge hit. A well-timed update that ties in can bring in new players, satisfy existing ones, and even bring back former players. Sure, that can be tough when the movie is something like Ant-Man, but there's nothing easier and better for this sort of thing than a new Spider-Man movie. Spider-Man: Far From Home is out in theaters worldwide now, and it's a pretty darned cool flick, if you ask me. To find out what goes into creating an update in these circumstances, we decided to go straight to the source and talk to one of the people behind the hit Marvel Future Fight (Free).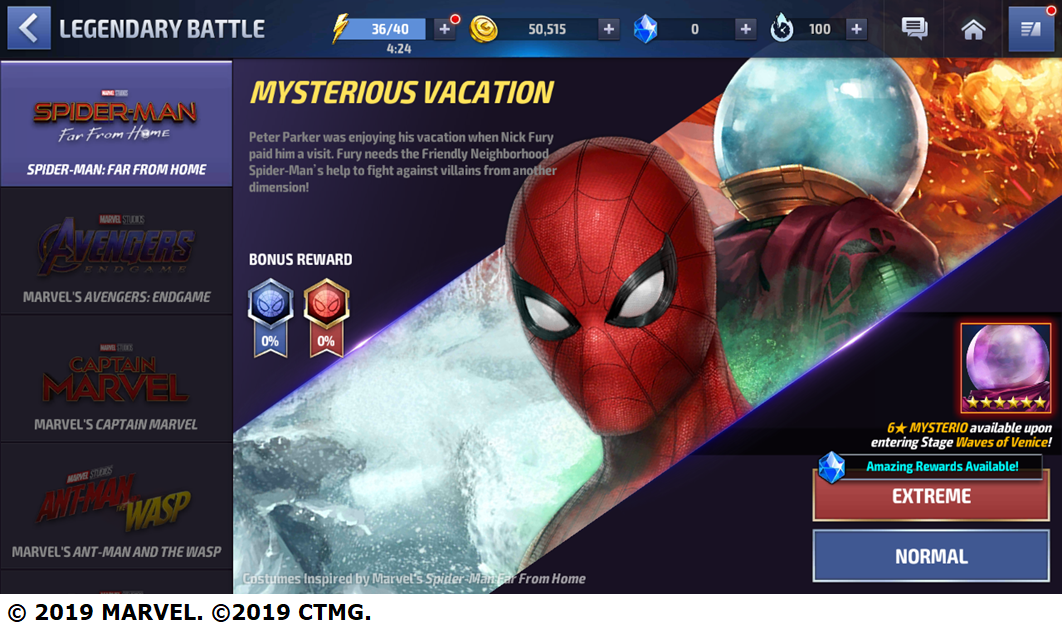 We had a chance to throw a few questions at Youjung Kim, the Development Director at Netmarble Monster responsible for Marvel Future Fight. In spite of his busy schedule, he was able to get back to us pretty quickly with his careful replies. The first thing I asked him was what the team added to the game in this update. "We've included a new Legendary Battle themed around Spider-Man: Far From Home. Players can also enjoy playing Spider-Man and Mysterio with new uniforms. Also, players can fight battles with new villains such as Hydro-Man, Molten Man, and Electro in European backgrounds. We have incorporated (both new) Spider-Man uniforms from the movie. Each uniform has a different concept, performance, as well as skills. We also tried to express the magnificent scale of Mysterio's skill and fantastic movements."
Kim had some interesting things to say about putting together an update that connects to a film like this one as opposed to something that draws more from the comics. "For movie inspired updates like this one, we try to focus on making players feel the same excitement they felt with watching the movie. Because movies are relatively easy to access for a lot of people, we see (a big) increase in players after a movie releases. However, movie-inspired updates do not allow us to experience the in-depth stories of Marvel comics. It is also hard to satisfy hardcore fans who love various Marvel series. So when we prepare a comics update, we try our best to fulfill fans who've been supporting and loving Marvel for a long time." Considering how deep in the weeds some of the Future Fight content can be, I'm not too surprised to hear an answer like that.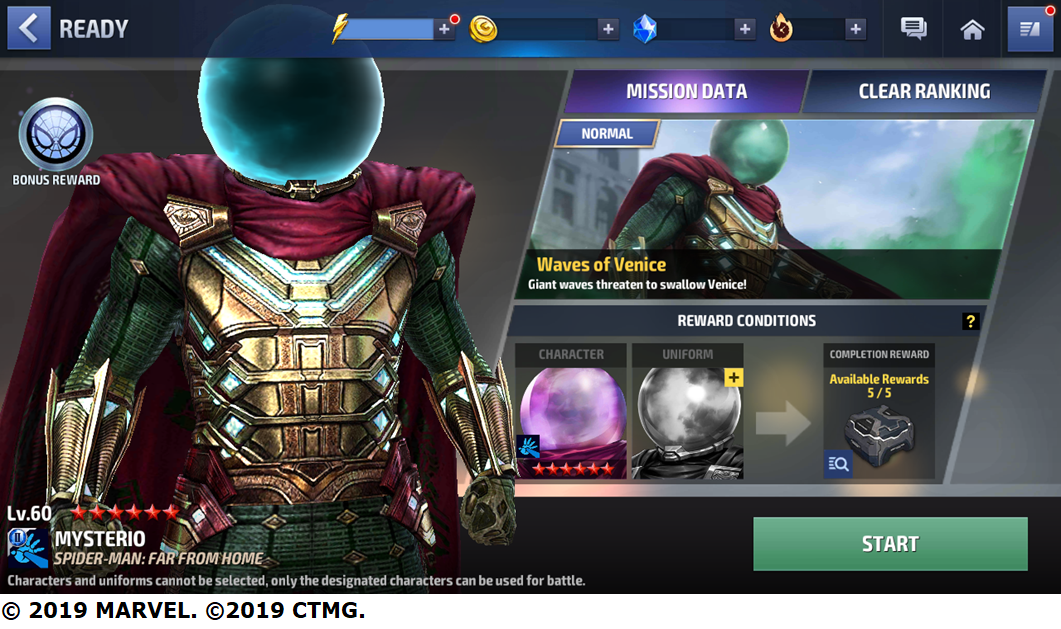 I was somewhat curious about the extent to which Marvel gets involved in the updates for these games. After all, there are a number of different apps and they all update pretty frequently. I asked Kim about how heavily Marvel gets involved in the process. To no surprise he replied, "(It's) not just limited to movie inspired updates, but we do have active communications with Marvel for every update. Through continuous discussions, we are trying our best to express the Marvel universe in the game, from concepts of characters and uniforms to the (story) content which is added in each update." I asked if they had made any specific requests that he could think of, but he couldn't come up with any at the moment. From what Mr. Kim says, it sounds like they work closely on a regular basis rather than Marvel popping in now and then.
While the movies are very popular, many people don't rush out right away to see them. But in a world where updates arrive day and date with the movie, how does a game developer handle cases where players may or may not have seen the corresponding media? "Players will still enjoy playing Marvel Future Fight even if they haven't seen the movie yet", Kim says. "Although it is a movie inspired update, the game itself has a great number of interesting characters and uniforms based on the comics and the Marvel Universe, and hopefully (they'll) be attracted to playing other characters as well. But of course, you will definitely enjoy it more if you have watched the movie first!"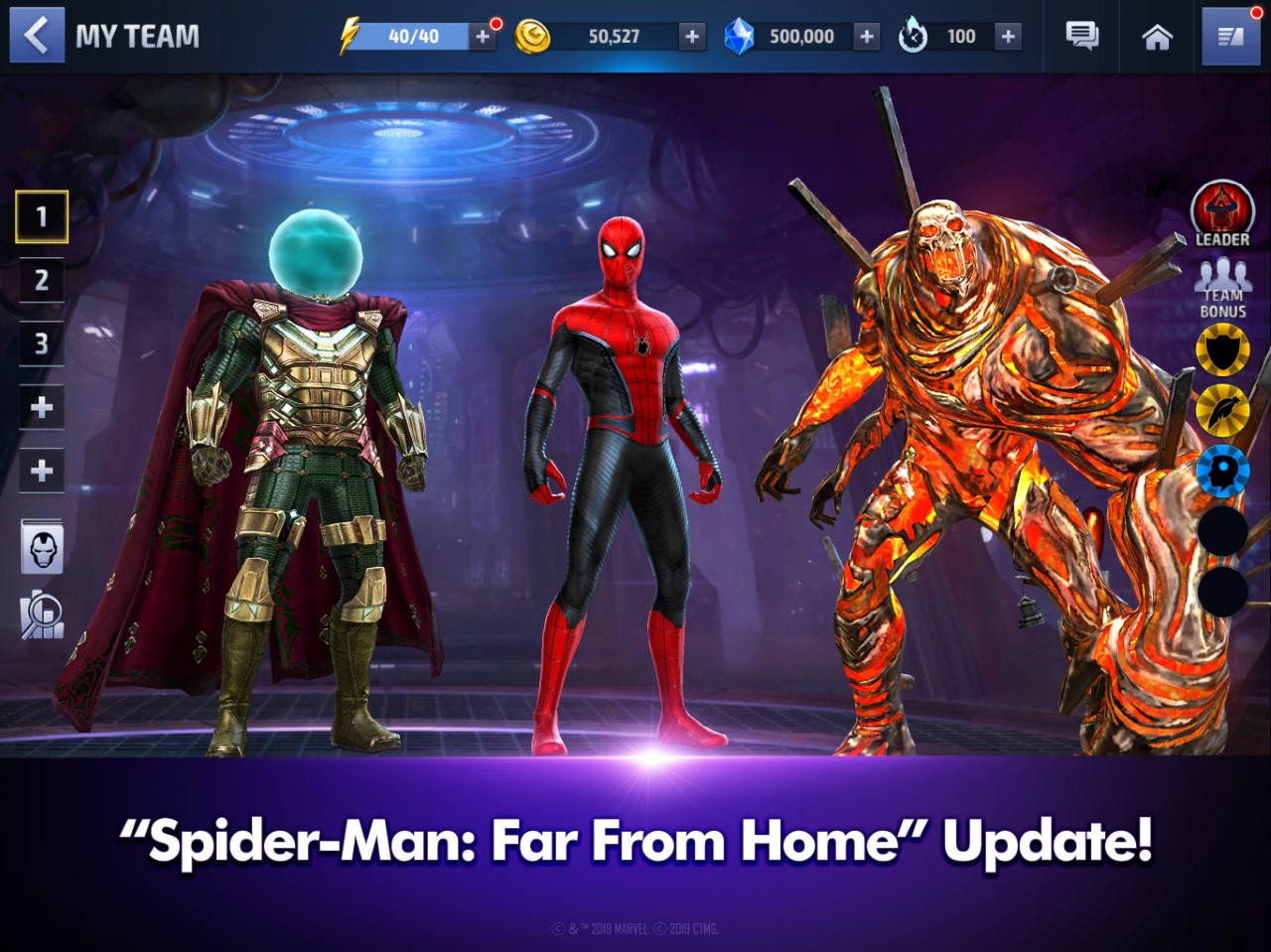 Spoilers are obviously a big concern, but it seems as though the developers of Future Fight are careful not to reveal anything too significant about the plots of the movies in these updates. Indeed, one of my questions had to go unanswered in order to maintain some secrecy about the movie's story. When asked if there was anything the developers had wanted to put in that they couldn't, I was informed that the mere act of answering it could spoil the film, and they didn't want to do that. Fair enough!
Finishing things up, I asked about how they might appeal to those who once played the game but gave up on it at some point. Future Fight kind of bounces up and down the ratings charts, but it's only natural that a game of its age has seen some drop-off overall. Is there anything in this update that will bring those players back? Kim appeals to them by saying, "In this update's Spider-Man: Far From Home themed Legendary Battle, Spider-Man and Mysterio will fight against many enemies that have entered from different levels of the world. At each stage, the player (controlling) Spider-Man and Mysterio will fight with villains such as Hydro-Man, Molten Man and Electro, who are strong characters." He goes on to say, "Also, we try to give a new experience to players (when) providing each stage, adding new achievements for players to fight against enemies. Please enjoy the game!"
Well, I perhaps didn't get all of the juicy details I was hoping for with the answers to some of these questions, but that's certainly to be expected when a developer is working with such a prestigious, high-end license. Still, I greatly appreciate that Youjung Kim took the time to respond, particularly since work on an ongoing game like Future Fight doesn't really allow for much downtime. If you liked Far From Home or just enjoy Spider-Man in general, you may want to check out what's going on in Marvel Future Fight. If nothing else, you get to sock Electro in the jaw, and if that's ever wrong, I don't want to be right.