NOTE: For those who had trouble with how game links are grouped at the bottom of the post, the price is now listed next to each game's title and is a clickable link that will take you to the App Store. Try it out!
Each and every day new mobile games are hitting the App Store, and so each week we put together a big old list of all the best new releases of the past seven days. Back in the day the App Store would showcase the same games for a week, and then refresh those features each Thursday. Because of that developers got into the habit of releasing their games throughout Wednesday or very early Thursday in order to hopefully get one of those coveted features spots. Nowadays the App Store refreshes constantly, so the need for everyone to release all on the same day has diminished. Still, we've kept our weekly Wednesday night format as for years that's the time people knew to check TouchArcade for the list of new games. And so without further ado please check out the full list of this week's new games below, and let us know in the comments section which games you'll be picking up!
---
Animus – Harbinger Unpacked ($4.99)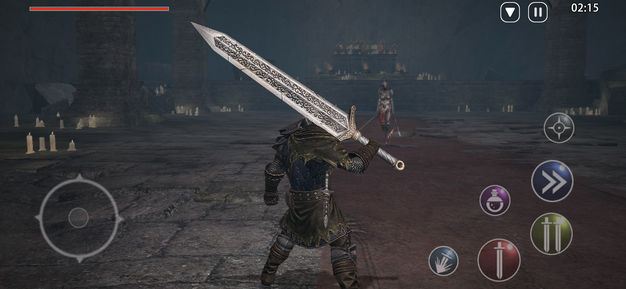 iTunes Description
Harbinger takes you into the past, to the very days when Kerr the Breaker, Bringer of Nightmares, first bore down on the realm in vengeance. You, Forlorn — a pilgrim caught out of time, and follower of the Resonant — are called upon by the shadow of the late King Cadmus. Cadmus implores you to save the children of Qurrhem, and the realm of Cadmeia. In a time before Blood Memory, you stand alone between death and deliverance… for the forgotten cannot die, as they have truly never lived… until this day.
Forum Thread: Animus – Harbinger Unpacked (by 10Birds)
---
Are You Lost in Space? (Free)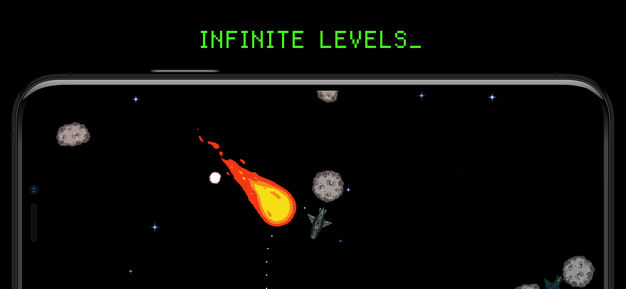 iTunes Description
Lost in Space is a survival game where you command your spaceship and search for the portal to the next level. Avoid asteroids and comets, destroy enemies (unless you're feeling zen) and more while you navigate the abyss of space, all the while searching for the next portal. Find as many portals as you can, before your luck runs out.
Forum Thread: Are you Lost In Space? (by Little Bird Solutions)
---
Bad Roads GO (Free)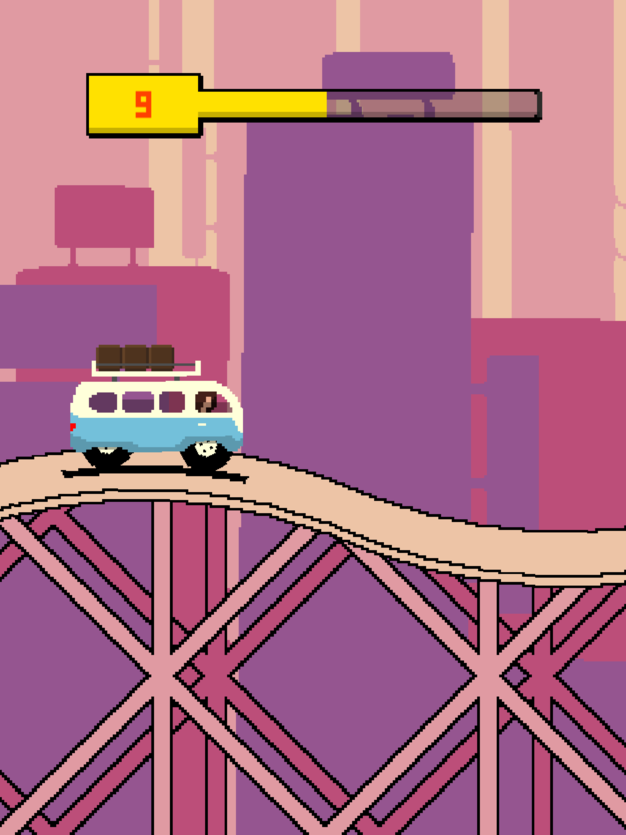 iTunes Description
Test your driving skill and anticipation in "Bad Roads GO", a simple, fun and highly addictive game.

You need to arm yourself with patience, dexterity and luck to safely climb hills, descend on steep slopes and overcome all the obstacles you encounter on your way.
The goal? Go as far as possible with your shipment. But beware, if you end up dropping all of your boxes, you will only have to return to the starting point.
With different landscapes and its cars ready to unlock, "Bad Roads GO" is a game that will delight all players looking for a casual, fun and original game.
Forum Thread: Bad Roads GO (by Laurent Bakowski)
---
Bicycle Tour (Free)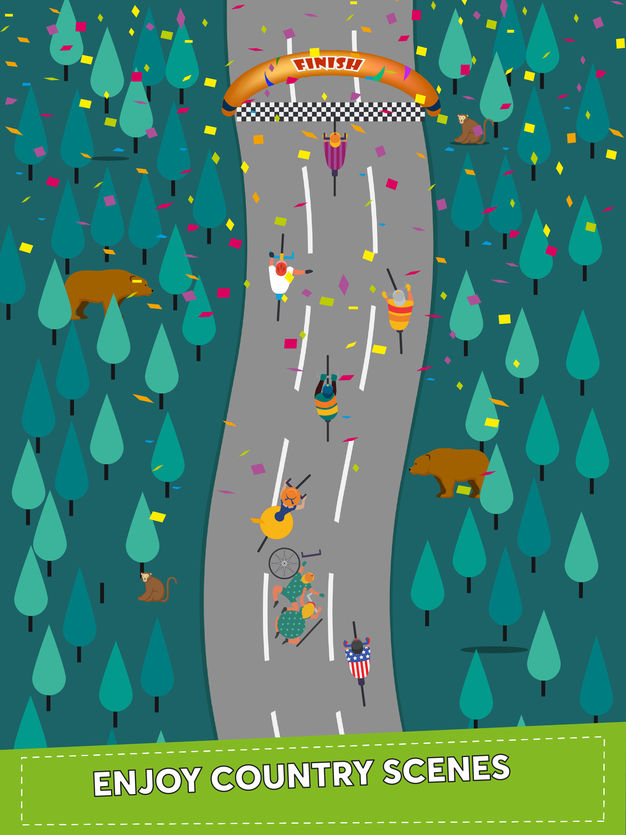 iTunes Description
Swipe to cycling through the beautiful sightseeing in France. Dive in the countryside melodies while DASHING out all your opponents!!!

Reaching the cross line is one thing, you are expected to show your timing skill to crush other bicycles on the way.
Forum Thread: Bicycle Tour (by Gosiha)
---
BTS World (Free)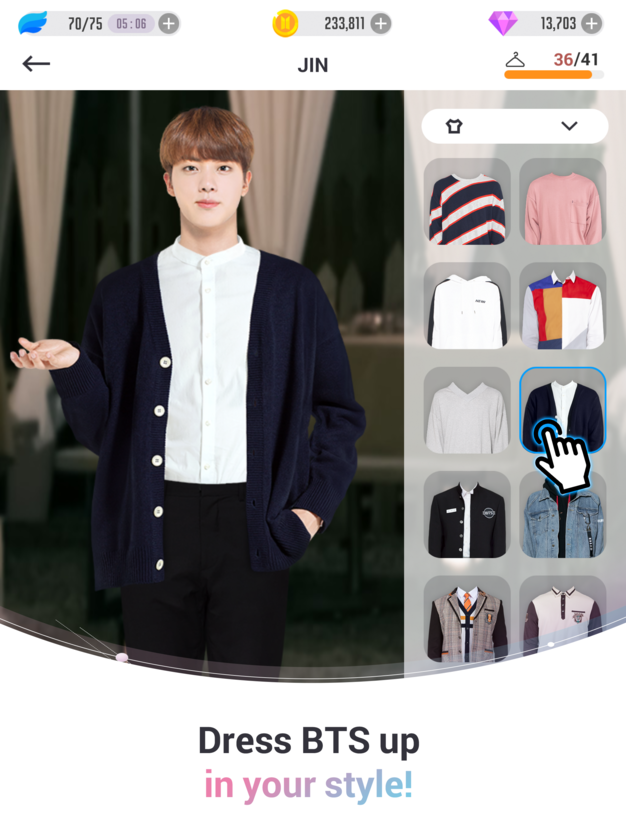 iTunes Description
It's 2012 – and you work at Big Hit. As BTS's manager, their debut is up to you!

Is this the beginning of your success story?
Will you be able to go back to your own world?
It's time to live your wildest dreams – jump right in!
Forum Thread: BTS WORLD (by Netmarble)
---
Critter Clash (Free)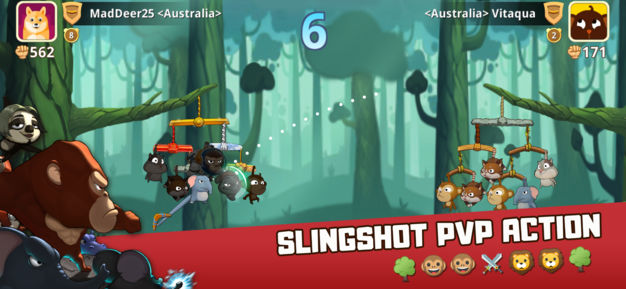 iTunes Description
Critter Clash is a PVP battle slingshot game! Hand pick your animal party to hang out in the jungle and take turns to fire off an array of silly projectiles to knock the other team out of their tree first. Fling rocks, hurl chainsaws, or electrify your opponents with some sweet guitar solos!

Create your team with our wild selection of over 40 different Critters.
Battle other players, use your slingshot skills and upgrade and unlock heroes
Forum Thread: Critter Clash—Slingshot Battle (by Lumi Interactive)
---
Cessabit ($1.99)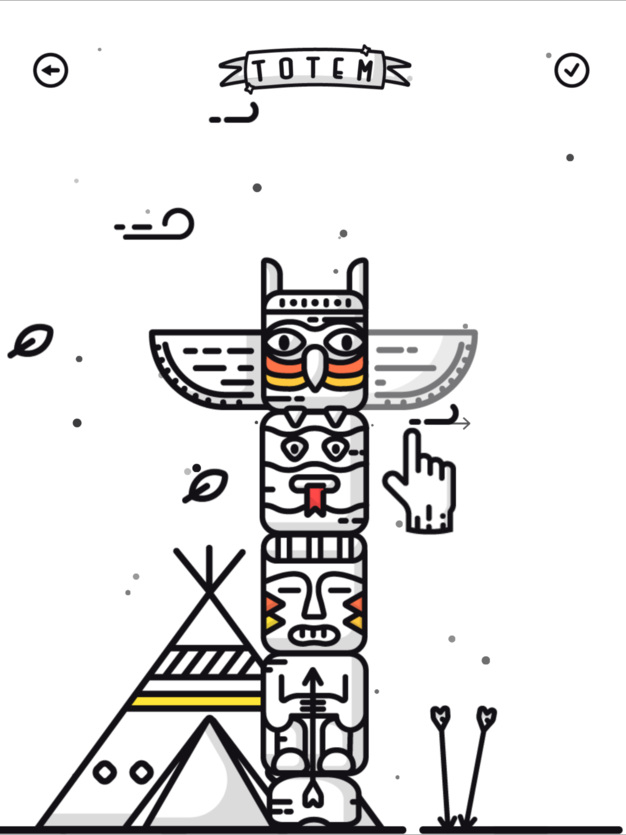 iTunes Description
This game will help you relax. Remember what you see and answer the questions.
Inspect each illustration for clues, tap objects for hints and solve complicated objectives. Beautiful line art environments combined with calming nature sounds will create a zen atmosphere perfect for relaxing. There is no time limit to complete levels.
Forum Thread: Cessabit: a Stress Relief Game (by Tepes Ovidiu)
---
Dark Chess+ ($4.99)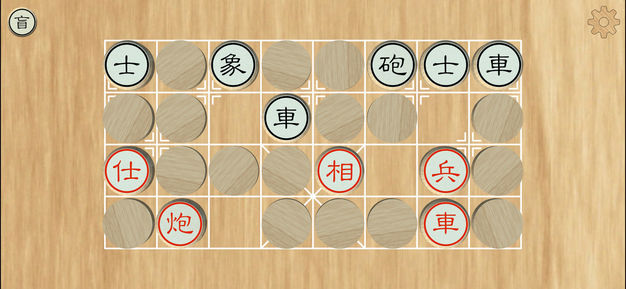 iTunes Description
It is a very interesting chess, it is using Chinese Chess to play but the game rule is very different.

Only higher level chess can eat lower level chess, you all you chess is eaten or you cannot move. You will loss.
Forum Thread: Dark Chess+ (by Waterpower Technology)
---
Dash 'n' Blast (Free)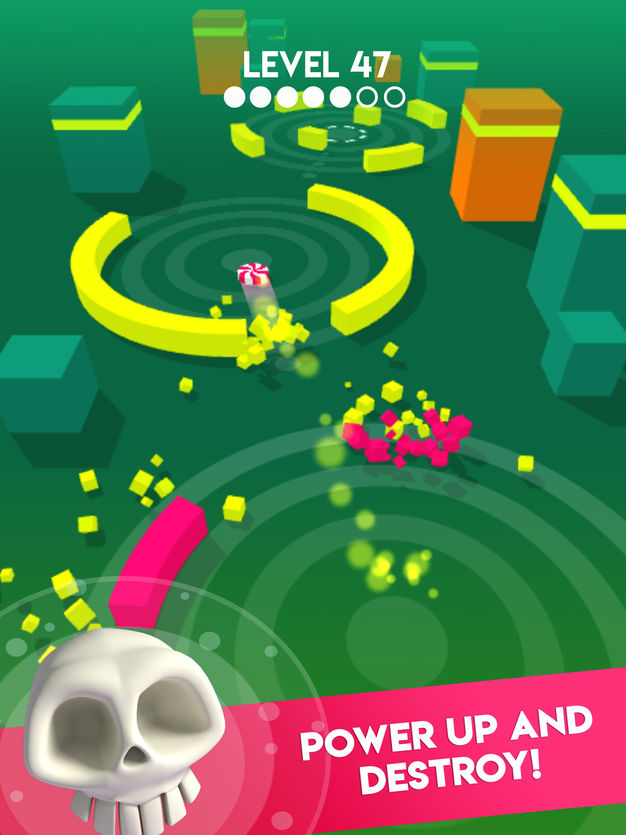 iTunes Description
Dash through a beautiful colorful world.
Avoid all obstacles and blast them to smithereens.

Dash and Blast delivers a satisfying and challenging experience that will become your new addiction.

Blast to the top and become the Master Dasher!
Forum Thread: Dash 'N' Blast (by Radu Popa)
---
Desert Rush (Free)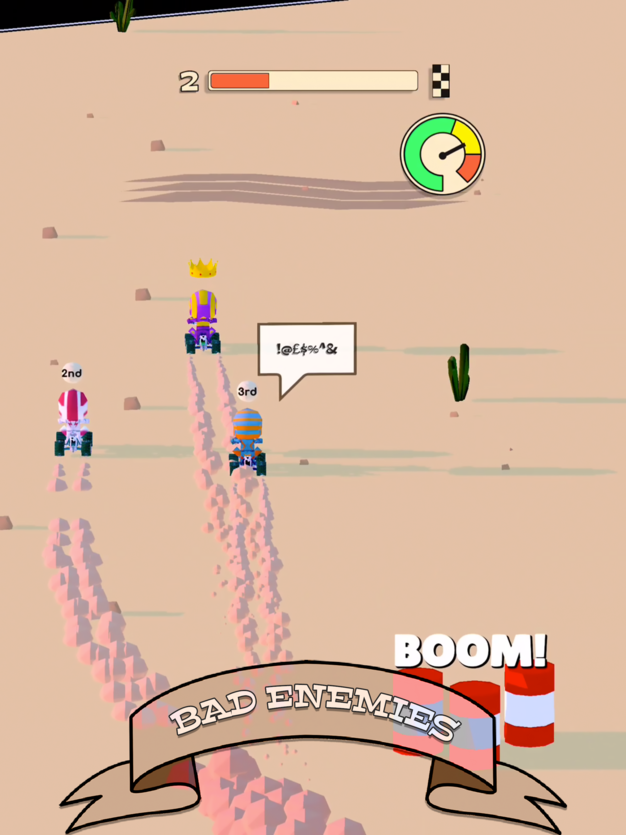 iTunes Description
Download now this super game and have a blast while you play any of the game modes we offer:
– Level mode
– Endless mode

Each mode offers HOURS of gameplay and free entertainment for you and your friends.
Forum Thread: Desert Rush (by Benfont Studio)
---
Doggo Dungeon ($0.99)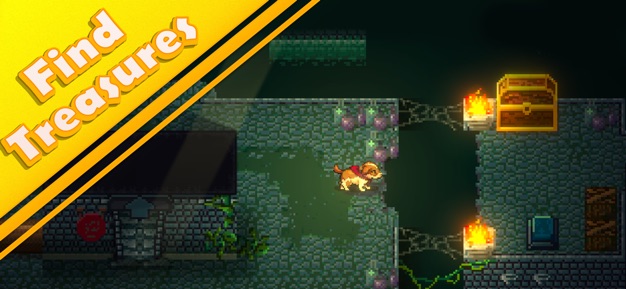 iTunes Description
Misha's boy Ben has gone missing. She climbs into the well where he was last seen and enters a fantastical world biting off more than she can chew. Level up, clash with monsters, find secrets and clues to where your boy went. Along the way meet ghosts, goblins, a royal frog queen, and other strange things in your search for your lost friend.
Forum Thread: Doggo Dungeon (by Joshua Morgan)
---
Dota Underlords (Free)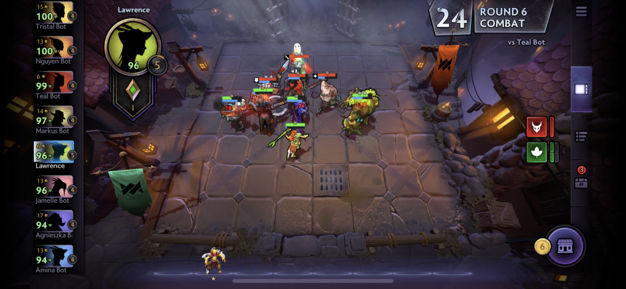 iTunes Description
STRATEGIZE TO WIN: Recruit heroes and upgrade them into more powerful versions of themselves.

MIX AND MATCH: Each hero you recruit can form unique alliances. Stacking your team with allied heroes will unlock powerful bonuses that can crush your rivals.

CROSSPLAY: Play on your platform of choice and battle players across the globe in a hassle-free crossplay experience. Running late? Start a match on your PC and finish it on your mobile device (and vice versa). Your profile in Dota Underlords is shared across all devices, so no matter what you play on, you're always making progress.
Forum Thread: Dota Underlords (by Valve)
---
Dream Daddy (Free)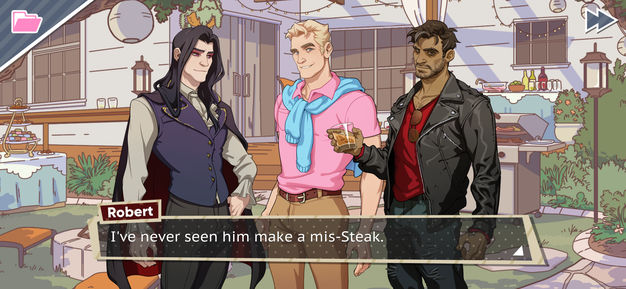 iTunes Description
Dream Daddy: A Dad Dating Simulator is a game where you play as a Dad and your goal is to meet and romance other hot Dads. You and your daughter have just moved into the sleepy seaside town of Maple Bay only to discover that everyone in your neighborhood is a single, dateable Dad! Will you go out with Teacher Dad? Goth Dad? Bad Dad? Or any of the other cool Dads in this game? With minigames, sidequests, and a variety of paths and endings, Dream Daddy: A Dad Dating Simulator is this year's most anticipated Dad-based game.
Forum Thread: Dream Daddy – A Dad Dating Simulator (by Game Grumps)
---
Epic Cupcake (Free)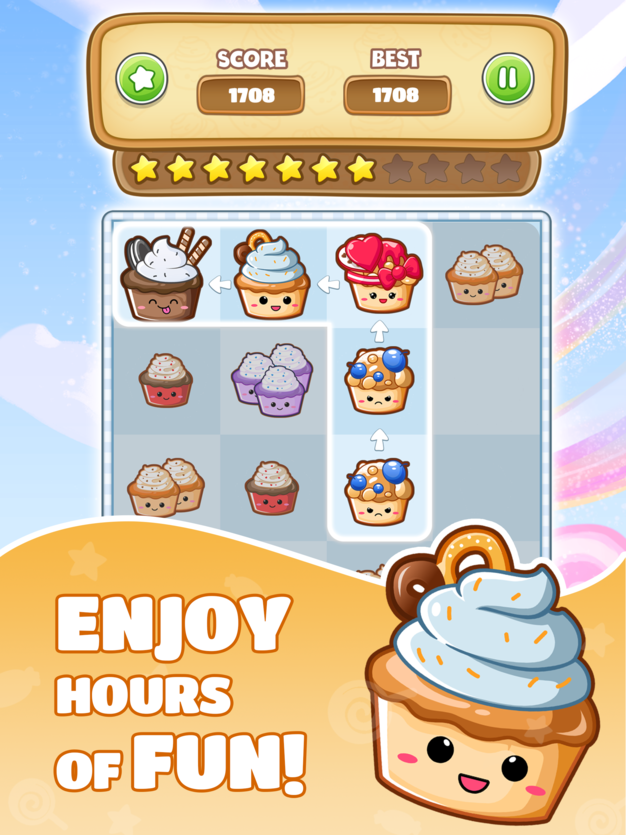 iTunes Description
Welcome to The Epic Cupcake Kingdom!
Hours of fun are closer than ever!
Swipe and merge your way on the board to discover 11 different types of delicious cupcakes!
Forum Thread: Epic Cupcake (by Hypertap)
---
Flow Connect (Free)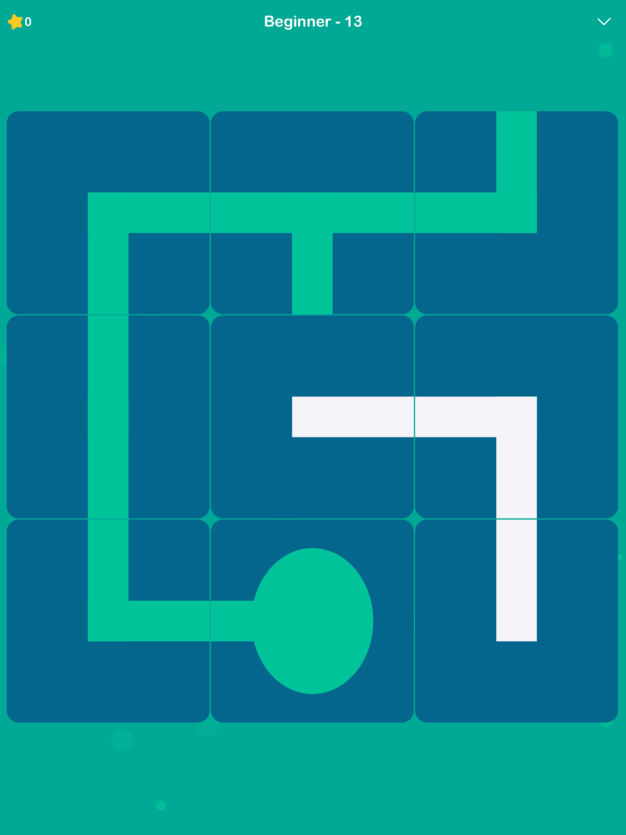 iTunes Description
Can you unscramble these puzzles? Move the tiles to find a continuous path that completes each level. Watch your pathway change color as you make connections! There are many levels and packs to explore, each with varying difficulty. Earn stars for each successful pathway. Challenge your problem solving skills and see how many you can do!
Forum Thread: Flow Connect (By Ryan Weaver)
---
Forgotton Anne (Free)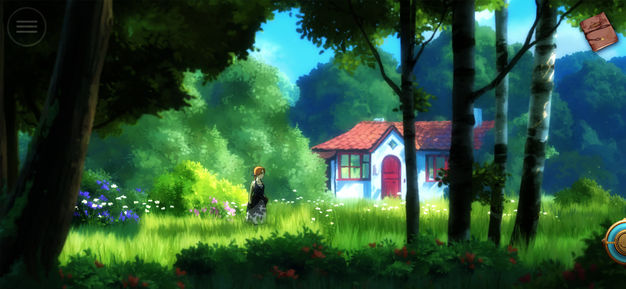 iTunes Description
Imagine a place where all that is lost and forgotten goes; old toys, letters, socks. The Forgotten Lands is a magical world inhabited by Forgotlings; living mislaid objects longing to be remembered.

Forgotton Anne is a seamless cinematic adventure with meaningful storytelling and light puzzle platforming. You are Anne, the enforcer who keeps order in the Forgotten Lands, as she sets out to squash a rebellion that might prevent her master, Bonku, and herself from returning to the human world…
Forum Thread: Forgotton Anne (by Hitcents.com, Inc.)
---
Graveyard Keeper ($9.99)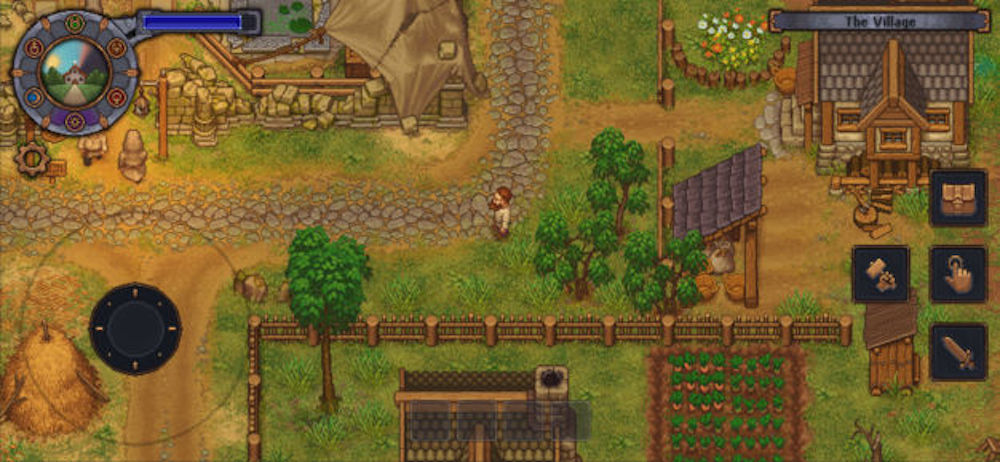 iTunes Description
Graveyard Keeper is the most inaccurate medieval cemetery management sim of all time. Build and manage your own graveyard, and expand into other ventures, while finding shortcuts to cut costs. Use all the resources you can find. After all, this is a game about the spirit of capitalism, and doing whatever it takes to build a thriving business. And it's also a love story.
Forum Thread: Graveyard Keeper (by tinyBuild LLC)
---
Gunslugs: Rogue Tactics ($2.99)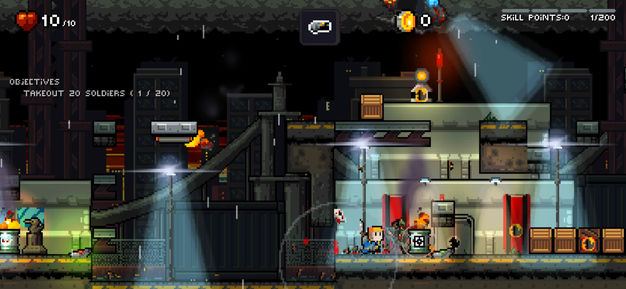 iTunes Description
What can you expect from the game: I like to mix up genres in my games, and for this one I wanted to build on the action-platformers games, but introduce a host of features that turn the game into a more stealthy and tactical oriented game with some rogue-lite features on top.

The idea is that you are free to tackle this game in the way you like: Sneak around and take your time to take down the enemies? you can do that! Prefer to rush through the game guns blazing? You're THAT good? Well go for it!
Forum Thread: Gunslugs:Rogue Tactics (by Orangepixel)
---
Harry Potter: Wizards Unite (Free)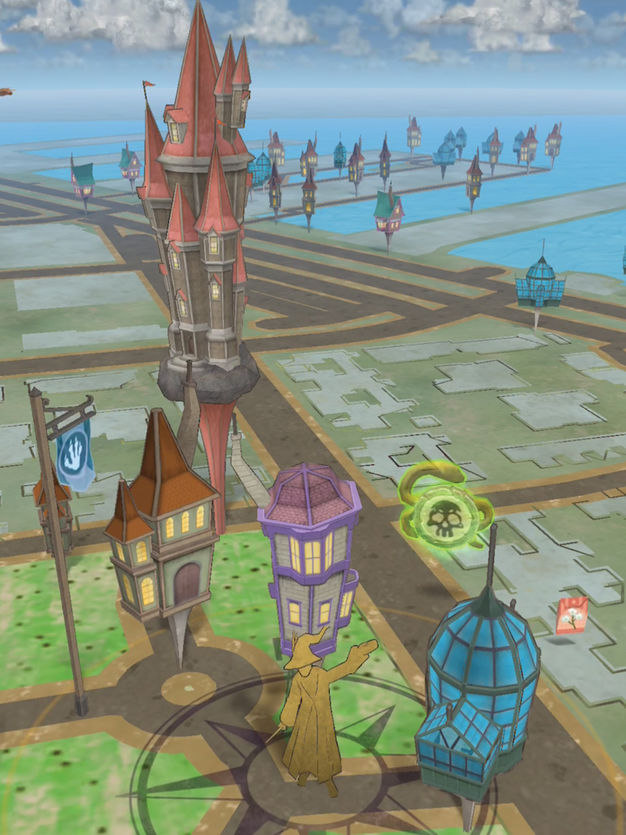 iTunes Description
From the makers of Pokémon GO, Harry Potter: Wizards Unite is the real-world augmented reality (AR) game inspired by the Wizarding World that puts magic in the hands of players worldwide. Harry Potter: Wizards Unite is co-developed and co-published by Niantic, Inc. and WB Games San Francisco as part of Portkey Games, a label dedicated to creating new Wizarding World mobile and video games inspired by J.K. Rowling's original stories that place players at the center of their own adventure.
Forum Thread: Harry Potter: Wizards Unite (by Niantic)
---
Heavy Sky ($0.99)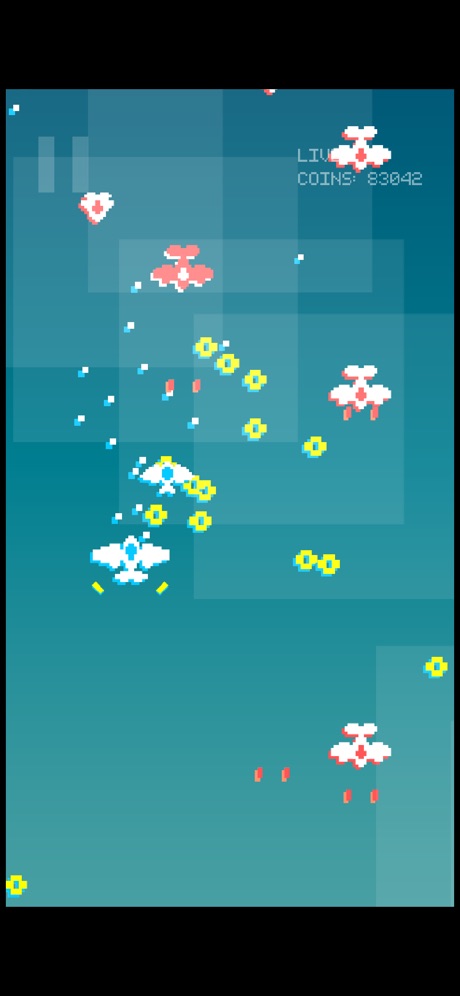 iTunes Description
Heavy Sky is a game inspired by old-school shoot-em ups. Fight your of enemies in two game modes, earn coins and buy upgrades for your aircraft, support drones and power ups.
Forum Thread: Heavy Sky (by Aleksei Chepinoga).
---
Hot Rush: A Horror Adventure (Free)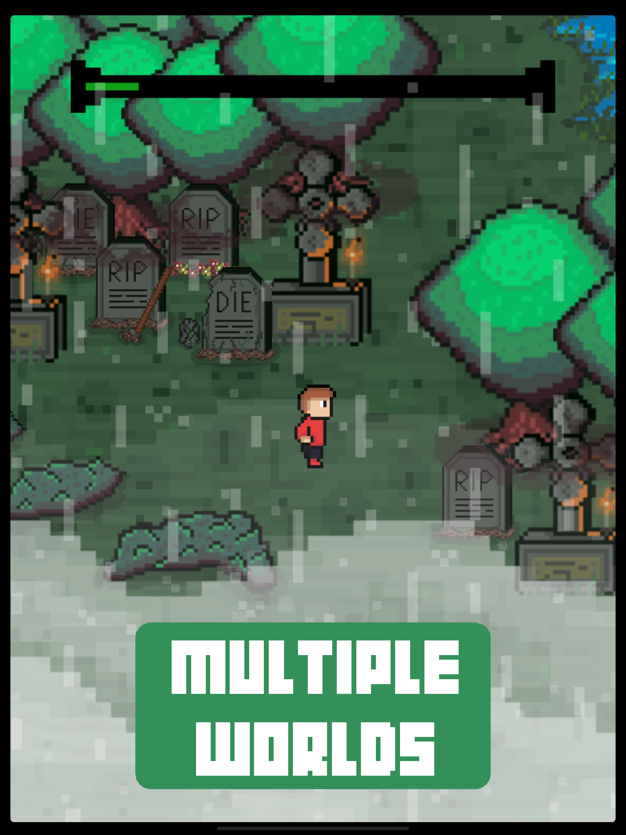 iTunes Description
Follow Antonio in an adventure to recover his lost memories. Find your way through lava caves, haunted forests and cursed mazes. Get past Golems, Zombies, Skeletons and other creatures to reach your destination in time.
Forum Thread: Hot Rush: A Horror Adventure (by Wyverin Entertainment)
---
Human: Fall Flat ($4.99)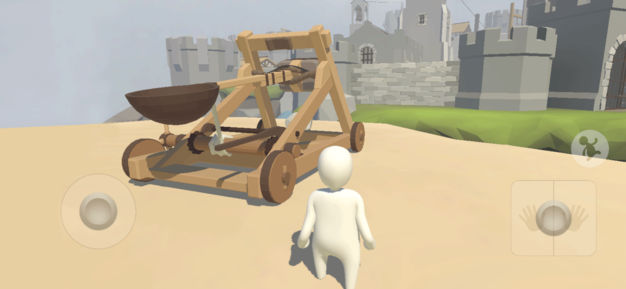 iTunes Description
In Human: Fall Flat you play as a wobbly human who keeps dreaming about surreal places filled with puzzles where he's yet to find the exit. Exploration and creativity are key, as every option is welcome!

MASTER THE WOBBLY ART OF PARKOUR
You can walk (kind of straight), jump, grab anything, climb anything, carry anything. Mastering the moves will be your first delightful challenge.
Forum Thread: Human: Fall Flat (by 505 Games (US), Inc.)
---
Leapy Peeps (Free)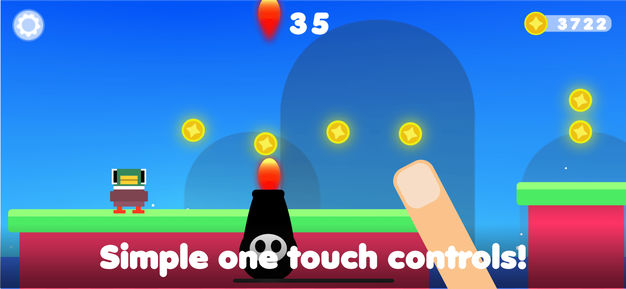 iTunes Description
Hop to a high score in this simple and endlessly addictive, yet challenging one-touch arcade experience! Collect coins, avoid the obstacles and stay afloat in Leapy Peeps!

It's really quite simple! Tap for a short leap, or hold for a longer leap but be careful! The longer you hold, the farther you leap! Time your release right and make your way to the top of the leaderboard!
Forum Thread: Leapy Peeps (by Michael Madrid)
---
Magic Bridge! (Free)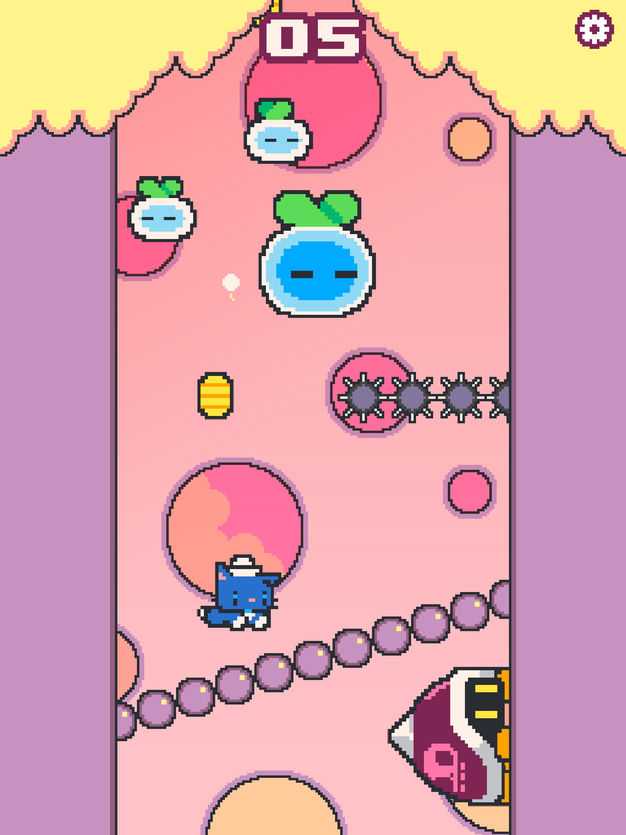 iTunes Description
Tap left and right to tilt the Magic Bridge! Avoid obstacles and collect coins.

Super Cat Tales is back with easy to learn controls and challenging gameplay flow. Unlock all the Super Cat Tales cats and reach the top of the Big Oak.
Forum Thread: Magic Bridge! (by Neutronized)
---
Magia Record (Free)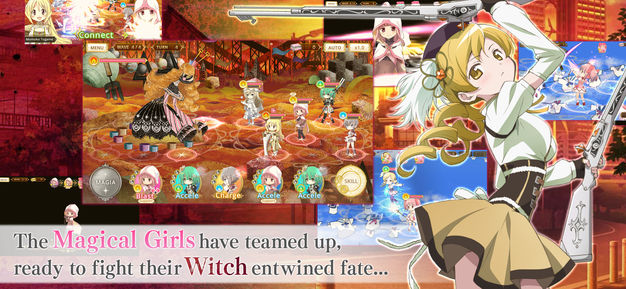 iTunes Description
Girls in the world of Magia Record can become Magical Girls, beings duty-bound to battle Witches for the rest of their lives, by making a contract and having one of their wishes granted.

Strange things have started happening in a burgeoning city called Kamihama. Magical Girls have begun gathering as though they were led by some mysterious force, and their endless battle continues to ensue there.
Forum Thread: Magia Record English (by Aniplex)
---
Maze of Magic (Free)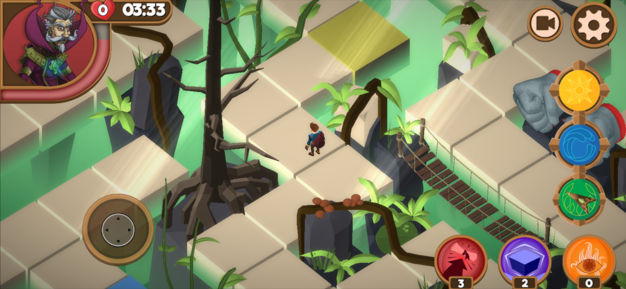 iTunes Description
Enter the magical maze world, and try to escape before the time runs out! The maze constantly changes, and you must also avoid wicked traps! Run fast; stay too long and you will be trapped forever…
Forum Thread: Maze Of Magic (by Faction Of Four)
---
Mini Monsters Jump Adventure (Free)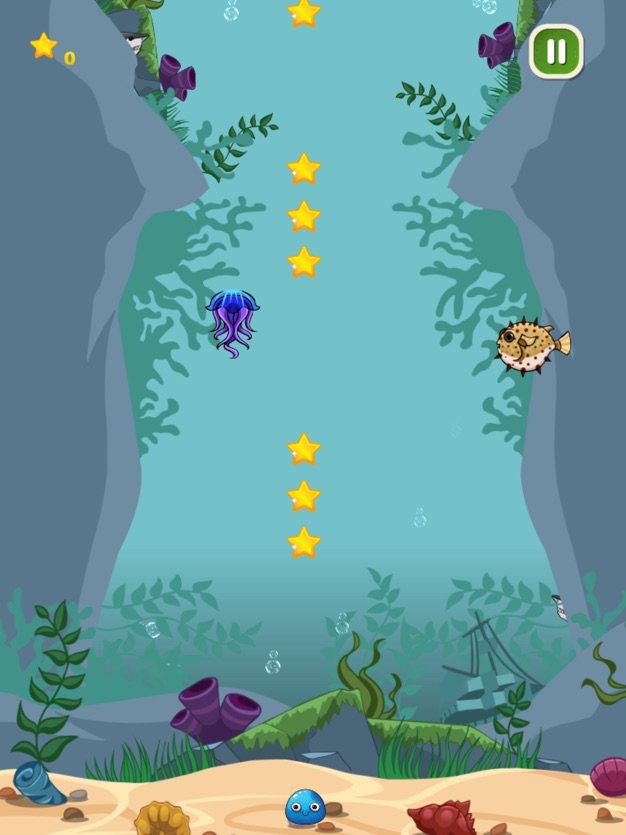 iTunes Description
Help the mini monsters squad who has to overcome obstacles and enemies in their adventures for the gold treasures.

Jump through exciting levels and discover breathtaking places.

Be nimble… be quick… and help the mini monsters find their gold treasure.
Forum Thread: Mini Monsters Jump Adventure (by Lazar George)
---
MINImax Tinyverse (Free)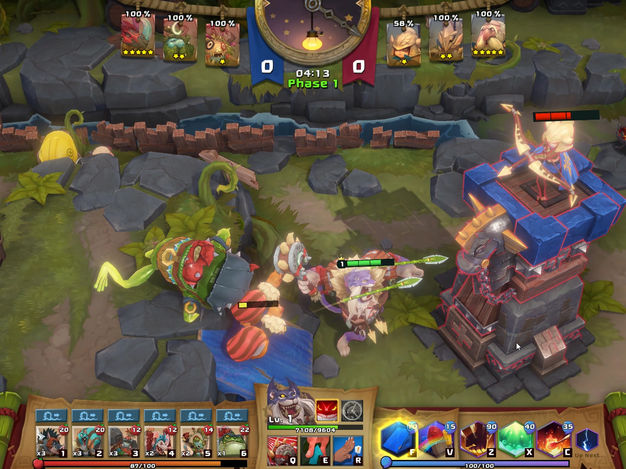 iTunes Description
'Be a GOD' Real-Time Action Chess!
Watch over and lead your favorite champions as they battle for the glory of the Tinyverse. Help them win by playing your miracles and deploying minion troopers in real-time! Tiny Realms Await!

TINYVERSE WITHIN
The Tinyverse is a small tiny universe hidden in the depths of an old antique shop called MINImax. In the Tinyverse, two realms constantly fight for its hegemony waiting for deity-like beings, like you or me, to arrive at the battle to upset the balance of this endless war.
Forum Thread: MINImax Tinyverse (by O'ol Blue Inc.)
---
MINIT ($4.99)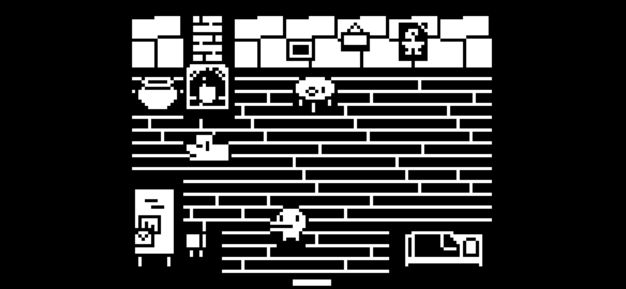 iTunes Description
Minit is a peculiar little adventure played sixty seconds at a time. Journey outside the comfort of your home to help unusual folk, uncover countless secrets, and overcome dangerous foes, all in hopes of lifting a rather unfortunate curse that ends each day after just one minute. Minit is a collaboration between Kitty Calis, Jan Willem Nijman, Jukio Kallio & Dominik Johann.
Forum Thread: Minit (by Devolver Digital)
---
Moad Racing (Free)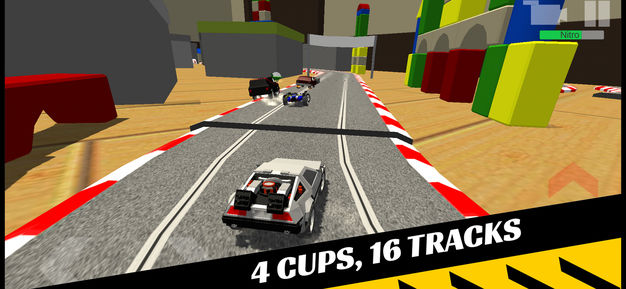 iTunes Description
#1 Rac game. Moad Racing offers you one of the best racing in car games with cameras. Drive your automobile in cockpit view with racing traffic and low poly environment. Racing extreme experience is waiting for your wheelers. Drive and racing in a car with 8 different trials, not including racing online. City racing with racing traffic will never be the same with this rac game. Drive for racing extreme with racing rivals from all over the world.
Forum Thread: Moad Racing (by BadLand Publishing)
---
Nerd Blocks (Free)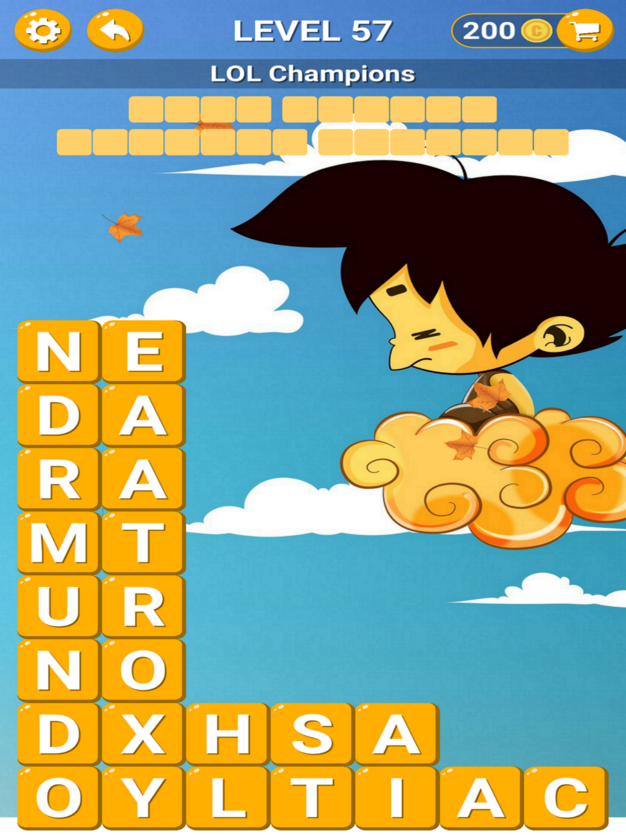 iTunes Description
In an exciting game we combine words with passion for anime, movies, games, TV series and everything that is described as NERD!

Test yourself in remembering movie details or all the characters in your favorite series.

In the application you will find a list of different topics, each of which consists of multiple levels.
Forum Thread: Nerd Blocks (by Valerio Cappelli)
---
Nope (Free)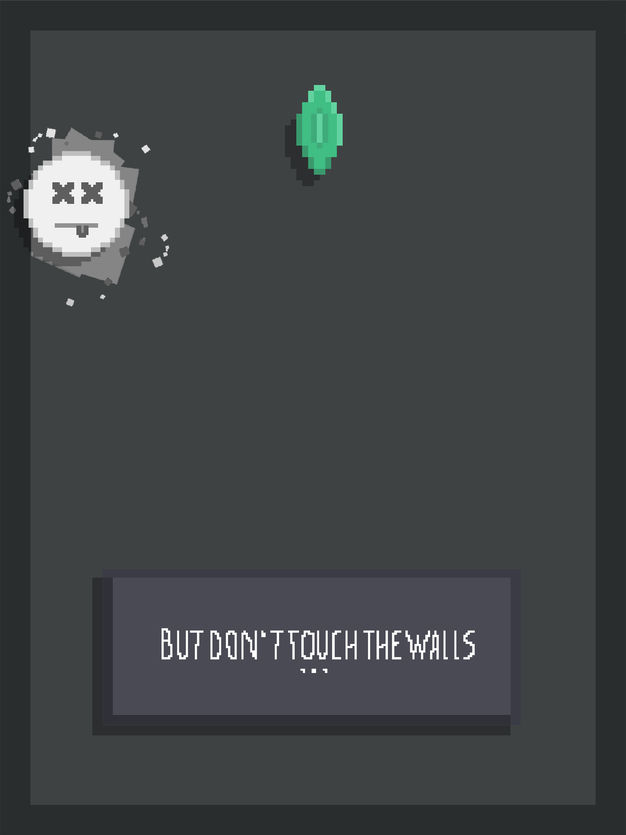 iTunes Description
Bounce the little ball around by tapping the screen in this new difficult game, Nope!
● Collect as many gems as you can.
● Don't let your ball bounce on the walls!
● Don't let the ball pop!
Bounce forever in this new difficult game!
Forum Thread: Nope – Ball Bounce Game (by Cole Chittim)
---
P.3 ($1.99)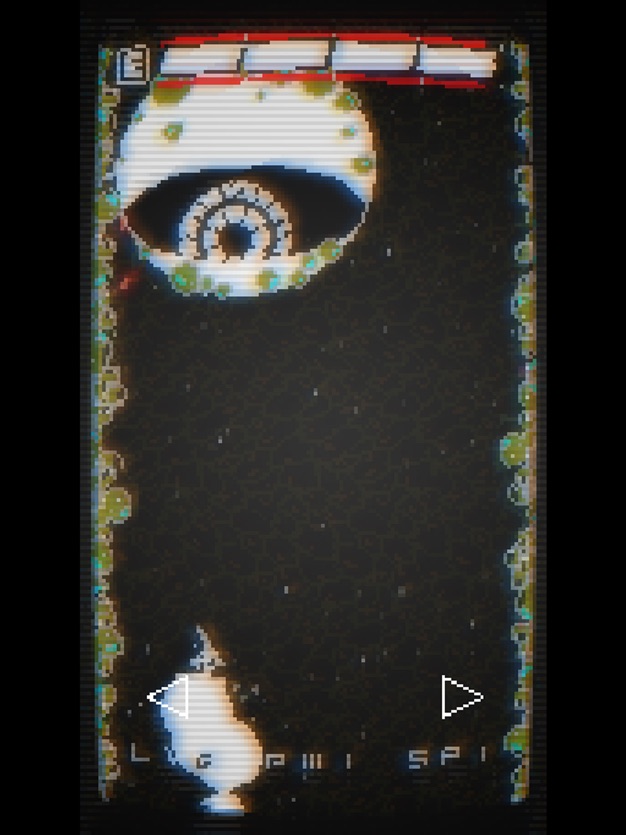 iTunes Description
Save the Space !

P.3 is a vertical classic arcade shooter with two button controls.

Press each button changes direction but fires at same time.
Hold two buttons at same time, slow down ship but fires alternate weapon.
Forum Thread: P.3 (by Sooyun Jang)
---
Pixel Puzzles (Free)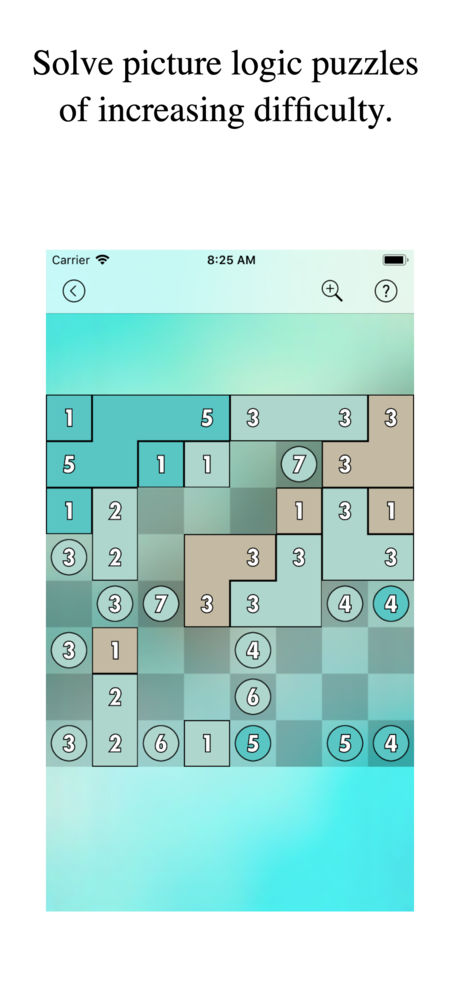 iTunes Description
Bring the bigger picture into focus with Pixel Puzzles, a relaxing new grid-based puzzler. Uncover the hidden images as you swipe to connect number and color-based pixel patterns, revealing the image beneath. With smooth mechanics and stunning photography in themes from abstract to nature to outer space, Pixel Puzzles is equally as challenging as it is calming.
Forum Thread: Pixel Puzzles (by One Happy Giant)
---
Professor Layton and the Diabolical Box HD ($9.99)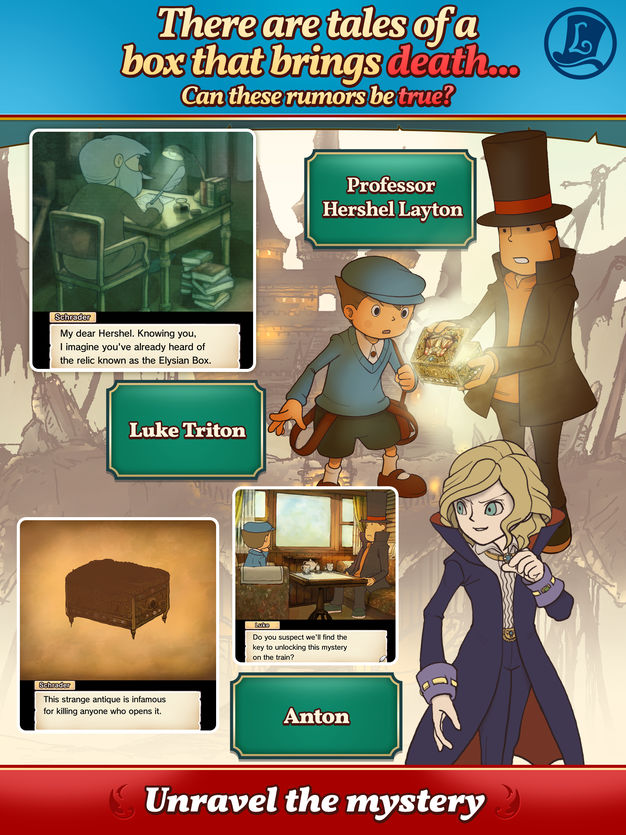 iTunes Description
With over 17 million units sold worldwide, Professor Layton and the Diabolical Box is the second installment of the popular Professor Layton Series, digitally remastered in HD for mobile devices.

Professor Layton, the world-renowned archeologist, and his trusty assistant Luke have tackled some of the toughest mysteries in the world. When Dr. Andrew Schrader, Professor Layton's friend and mentor, inexplicably passes away upon taking possession of the mysterious Elysian Box, the only clue left behind is a ticket for the opulent Molentary Express. Layton and Luke embark on a voyage of discovery, unaware of the extraordinary twists and turns that await them.
Forum Thread: Professor Layton and the Diabolical Box HD (by Level-5 Inc.)
---
Race the Sun: Challenge Edition (Free)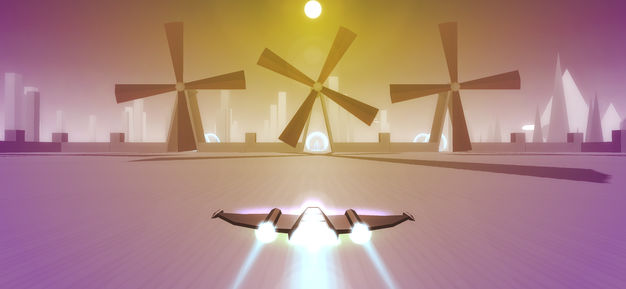 iTunes Description
You are a solar-powered craft. The sun is your death timer. Hurtle towards the sunset at breakneck speed in a futile race against time. Delay the inevitable by catching speed boosts which reverse the setting sun – if only for a moment. Race The Sun: Daily Challenge Edition is inspired by arcade games of the past with a focus on high scores, short game sessions, and pure fun mingled with nerve-wracking tension. The rules are simple: don't crash, stay in the light, and don't slow down!

This new edition of the game includes several new features including new alternate ships, colorful new trails, and a new "daily challenge" system that will test the skills of even the most experienced players.
Forum Thread: RACE THE SUN CHALLENGE EDITION (by Flippfly, LLC)
---
Rescue Wings! (Free)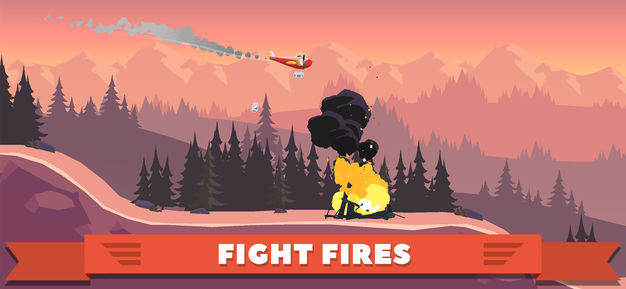 iTunes Description
Scruffy the dog has taken up the firefighters' call! Take a nostalgic trip through the beautiful great outdoors as you cruise through the sky in this thrilling forest rescue. Fill your water tank to the brim by diving into lakes and tackle deadly forest fires as you duck, weave, and soar through narrow caves and endless skies!

Be a hero! Save the forest!

Rescue Wings lets you take to the skies with planes ranging from cool to crazy: Rocket fueled jets, stealth bombers, UFO's, and even a propeller toting avocado!
Forum Thread: Rescue Wings! (by Little Chicken)
---
Tharsis ($7.99)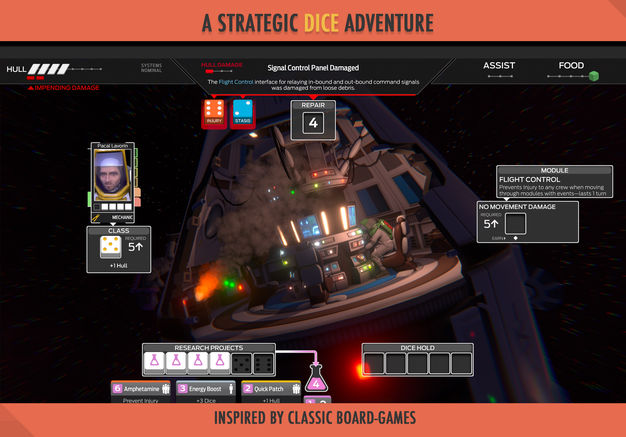 iTunes Description
Tharsis is a turn-based space strategy game. With dice. And cannibalism. It puts you in control of humanity's first mission to Mars, just as it's struck by a micrometeoroid storm. You must guide your crew through disasters, food shortages, and the unforgiving nature of space — all while maintaining your sanity amidst cryptic signals and warnings from Mars.
Forum Thread: Tharsis (by Choice Provisions)
---
Un Pas Fragile ($1.99)
iTunes Description
Follow the journey of Camille, a frog who dreams of becoming a ballet dancer!

"Un Pas Fragile" is a short interactive experience. This narrative game is designed for all ages (no text) and features slices of life chaining in an unexpected way.
Forum Thread: Un Pas Fragile (by Opal Games)
---
Void Tyrant (Free)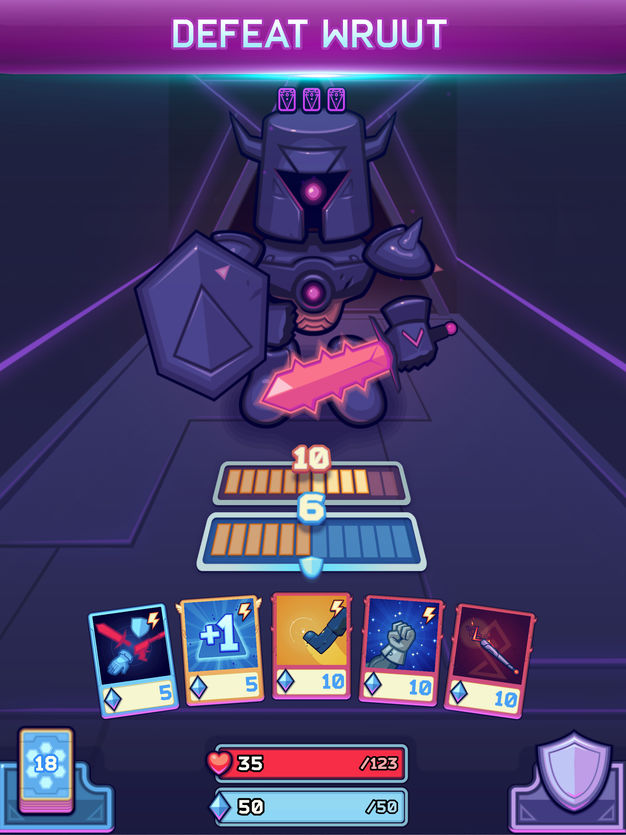 iTunes Description
Build a deck as you battle across the galaxy, gathering powerful cards along the way. With strategy and a bit of luck you might be able to reclaim the Eyes of Chronos.

A single-player adventure, play with 500+ cards and three unique classes to engineer a custom deck to your own design. Rooted in the simple hit-or-stand mechanics of blackjack, Void Tyrant is an easy to understand roguelike with engrossing depth. Battle quirky aliens, disarm traps, upgrade your spaceport, and face off with the sinister Wruut.
Forum Thread: Void Tyrant (by Armor Games)
---
Will the Bot: Lost in Time (Free)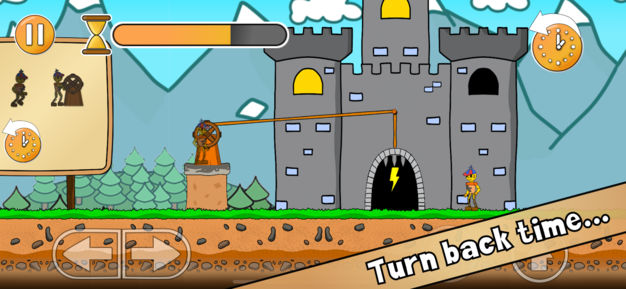 iTunes Description
Turn back Time, clone yourself and solve puzzles!

"Will the Bot" is a 2D puzzle game adventure with a special powered Bot: Will!

You will follow the journey of Will, a special bot created by a mad scientist in the future. He has a special power: He can travel through space and time by rotating his crank and can create a copy of himself. After a risky experiment, the poor bot got lost in time and lost his memory! So now Will has to travel through different Eras, from the jurassic era, to the medieval and then modern one, to recover his memories and to gain energy in order to go back to his creator .
Forum Thread: Will the Bot: Lost in Time (by Giosuè Sorrentino)
---