Hello gentle readers, and welcome to the SwitchArcade Round-Up for June 25th, 2019. After yesterday's gargantuan article, today's is a bit smaller. The reason behind that is that my son had his birthday party today, so I wanted to join in on the festivities. Thus, I am hastily putting this together in the margins, so to speak. But worry not! Today's new releases? Covered. The latest sales info? You know it, friends. Some news stories that caught my eye? You bet your bibbi babkas! Let's have a look at what I've gathered, shall we?
News
Wild Run-and-Gun 'Blazing Chrome' Coming to Switch July 11th
So you've relived the glory days of Contra in the Contra Anniversary Collection and are now looking for your next helping. Konami's upcoming Contra game looks a bit experimental, and it's a few months away at best. What to do? If I may, I'd like to suggest Blazing Chrome. The developers behind the game clearly enjoy their classic action games, and the game wears its love for Contra on its sleeve. If you doubt me, go ahead and watch that trailer. The game will be arriving on Switch on July 11th.
'Dream Daddy: A Dad Dating Simulator' Arrives Next Week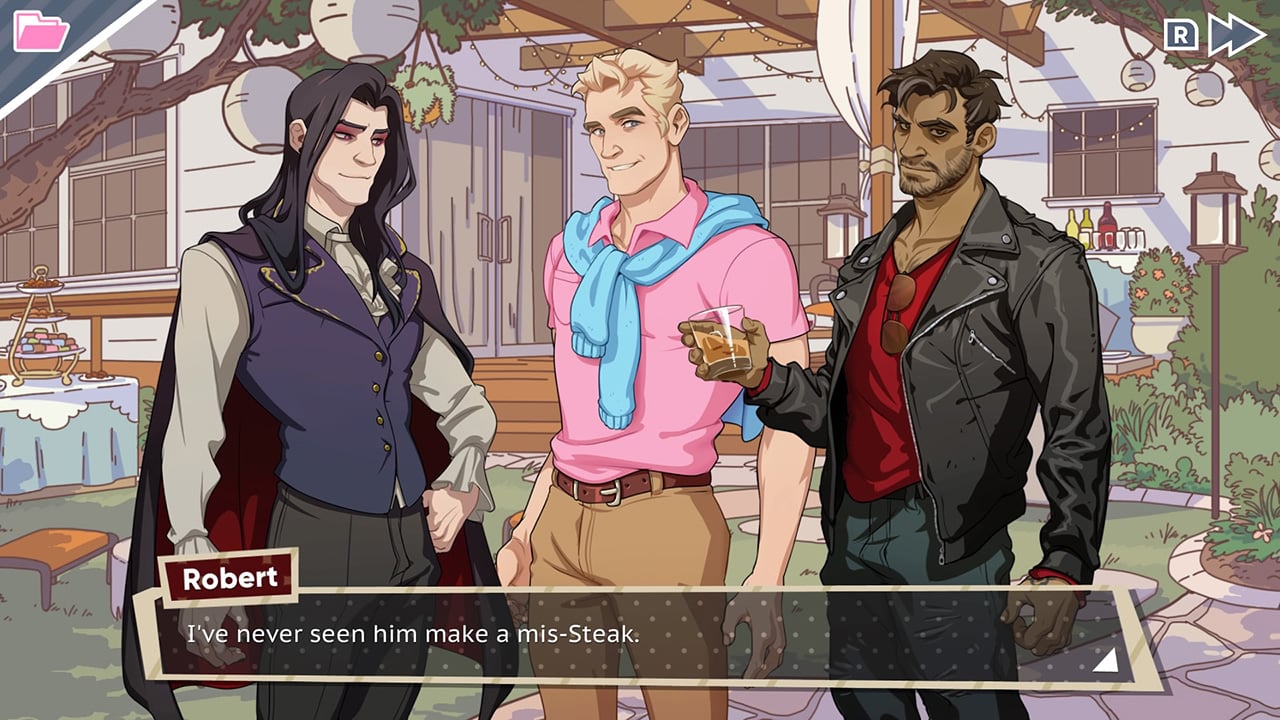 Nekopara for some, Dream Daddy for others, both for real connoisseurs. Dream Daddy is the tongue-in-cheek dating simulator from Game Grumps. You play as a single dad who moves into a new town, only to find that his neighborhood is packed with handsome, eligible dads. Seven dads are available to romance, covering a wide variety of personalities. And yes, it's packed to the gills with dad jokes. Reviews were kind of mixed on the game when it previously launched on other platforms, but that tends to be how it goes for dating simulators. If you enjoyed the slightly absurd take on the genre that Hatoful Boyfriend presented, you'll probably enjoy Dream Daddy's lighter approach to things. Dream Daddy launches on July 2nd for $14.99.
Announcing Koei Tecmo's Announcement of 'Atelier Ryza' Localization Announcement
Gust announced the latest in its Atelier series a little while ago, and to literally no one's surprise at all, it seems that Koei Tecmo will be bringing the game out in the West. A trailer for Atelier Ryza was posted yesterday that states an announcement will be coming on June 27th. It's utter non-news, I know. But on the other hand, just knowing the localization is confirmed is really half of what anyone would care about with this sort of thing. So we really just need to wait for a release date, and I'd imagine that's what is coming the day after tomorrow.
'Sparklite' Coming in October with a Deluxe Physical Edition
The release date for Sparklite has been narrowed down from a vague fall launch to the month of October specifically. Publisher Merge Games has also announced that a physical edition of the game will be coming, along with a limited Signature Edition that includes a copy of the game, a special box and sleeve, a soundtrack CD, a Nano Block figure, and a numbered certificate so that everyone knows you've got a real collector's item. As for the game itself, it's an action-adventure game with roguelite elements, apparently. Don't see those too often. This one does look pretty cool, though. Pre-orders for the Signature Edition will apparently start on June 28th.
New Releases
Bloodstained: Ritual of the Night ($39.99)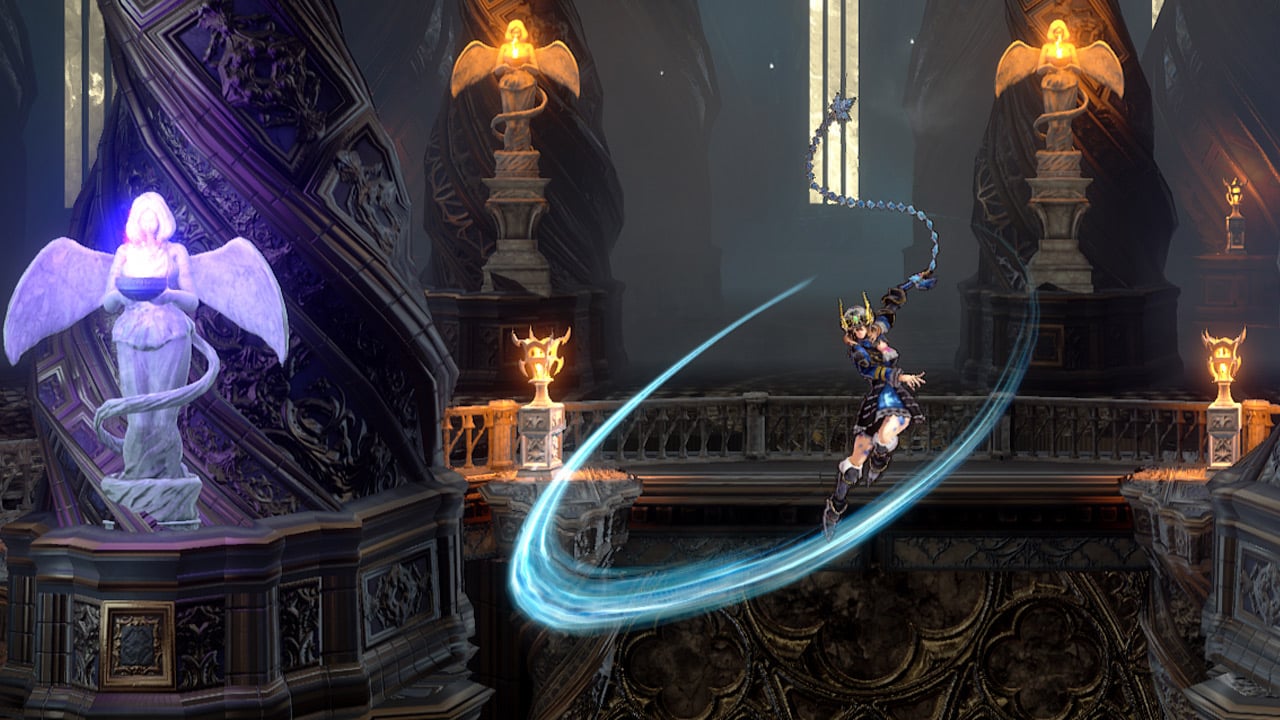 It's been a while coming, but Koji Igarashi's return to the genre he helped popularize with games like Castlevania: Symphony of the Night and Castlevania: Aria of Sorrow is finally available. From all accounts, the game is exactly what people were expecting outside of a few rough bits. The real question for Switch owners is how this specific version is, and I'm afraid I'm unable to answer that at the moment as I'm still waiting for my chance to play the game. Some early reports mentioned issues with this version that weren't found in the others, and those who have gotten their hands on it already seem to back that up. So you may want to wait just a little longer to see if the developer can fix it up. I mean, you've waited this long. What's a bit longer?
Super Neptunia RPG ($49.00)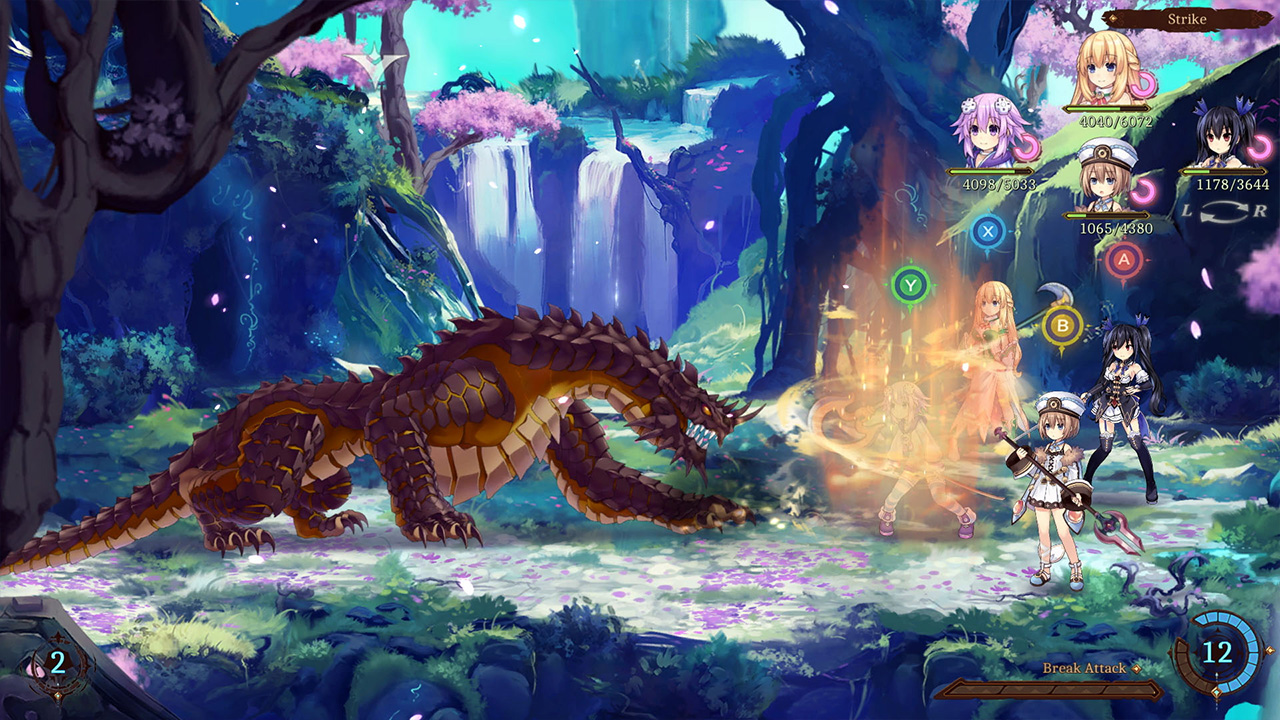 Remember Zodiac: Orcanon Odyssey? Ha, what a fiasco that was. Anyway, this is the first Neptunia game developed outside of Japan, and the first game in the series to hit a console that didn't have the Sony name on it. And that developer is, more or less, the team that was behind Zodiac. But let's be fair: there were a lot of interesting and well-made bits in that game. That said, this game got a disastrous response from Japanese players when it launched last year, and although some additional work went into it prior to its Western release, I've heard mixed things about this version as well. Oddly enough it's the Neptunia fans that seemed to be most off-put by it. By the looks of it, the characters aren't behaving the way they're expected to, and honestly, if you can't nail the characters in a Neptunia game I'm not actually sure what the point is.
We. The Revolution ($19.99)
If I had a nickel for every time someone has asked me where all the French Revolution judge simulators are on the Switch, I would be curiously wealthy. Well, everyone can stop emailing me now: We. The Revolution is here, and it is probably the best such game that the Switch is ever going to get. All joking aside, this game is both novel and deep, and if you get into what it's laying down, you're probably going to love it. The idea is that you're a judge during the French Revolution, and you need to go about your business with as much honor and justice as you can afford. Which, given the times, is not as much as you'd hope. You also need to take care of things at home and perform various other non-judge type tasks. This is not going to appeal to everyone, or even most people. On top of that, the text is positively microscopic if you're playing in handheld mode. Almost unreadable for me, really. But it may be something you enjoy nevertheless, because there's really nothing else like it. Full review coming in a few days.
Sales
Hmm, well. It's not a super-exciting list, but it's a Tuesday, so what can you do? Some deep discounts on a couple of games that get those somewhat regularly, and a nice little pre-order price on some upcoming games like Hyperlight Ultimate. Even the outgoing stuff is all names I know very well will be in one of these articles within the next two weeks. If you have money burning a hole in your pocket, go pre-purchase Dandy Dungeon, I guess. It's awesome as heck.
New Games on Sale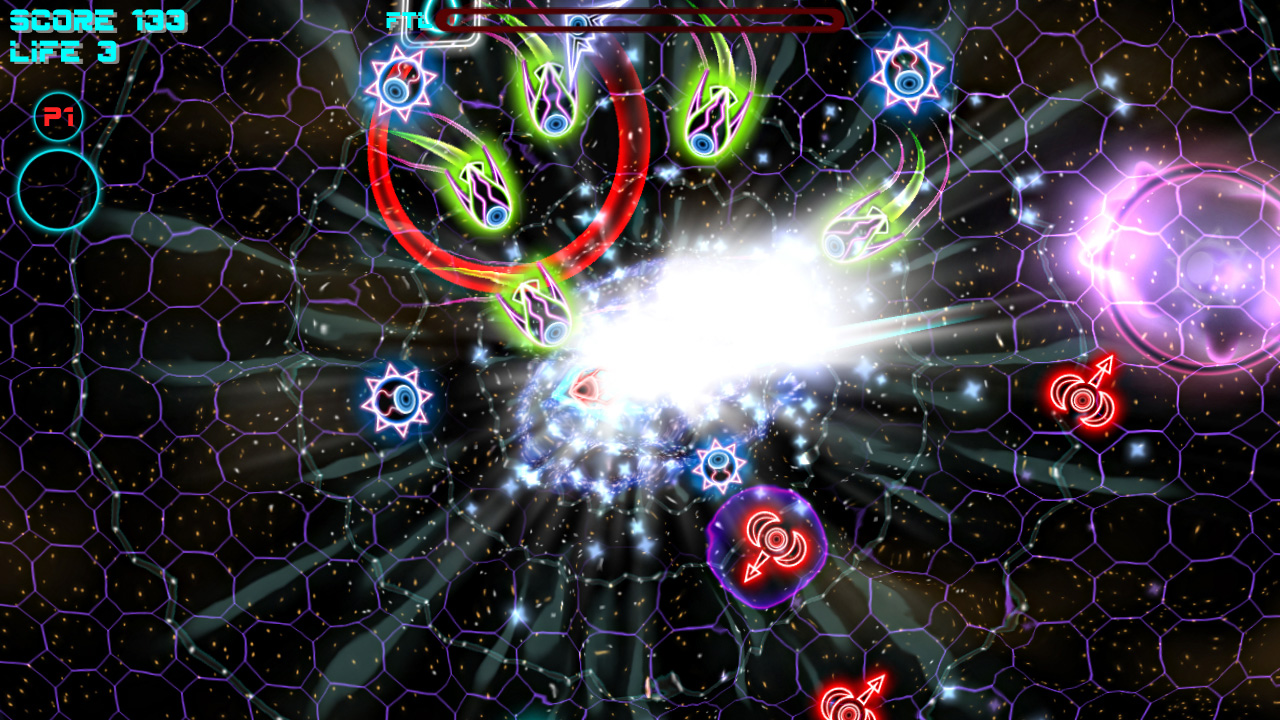 Hyperlight Ultimate ($5.99 from $8.99 until 7/9)
12 is Better Than 6 ($6.69 from $9.99 until 7/1)
RIOT – Civil Unrest ($11.99 from $14.99 until 7/7)
LongStory: A Dating Game ($7.50 from $15.00 until 7/2)
Battle Group 2 ($0.99 from $9.99 until 7/7)
Castle of Heart ($1.49 from $14.99 until 7/15)
Unbox: Newbie's Adventure ($7.49 from $29.99 until 7/7)
The Count Lucanor ($3.74 from $14.99 until 7/7)
Dungeon Stars ($4.99 from $9.99 until 7/10)
Alchemic Jousts ($7.49 from $9.99 until 7/16)
Sales Ending Tomorrow, Wednesday, June 26th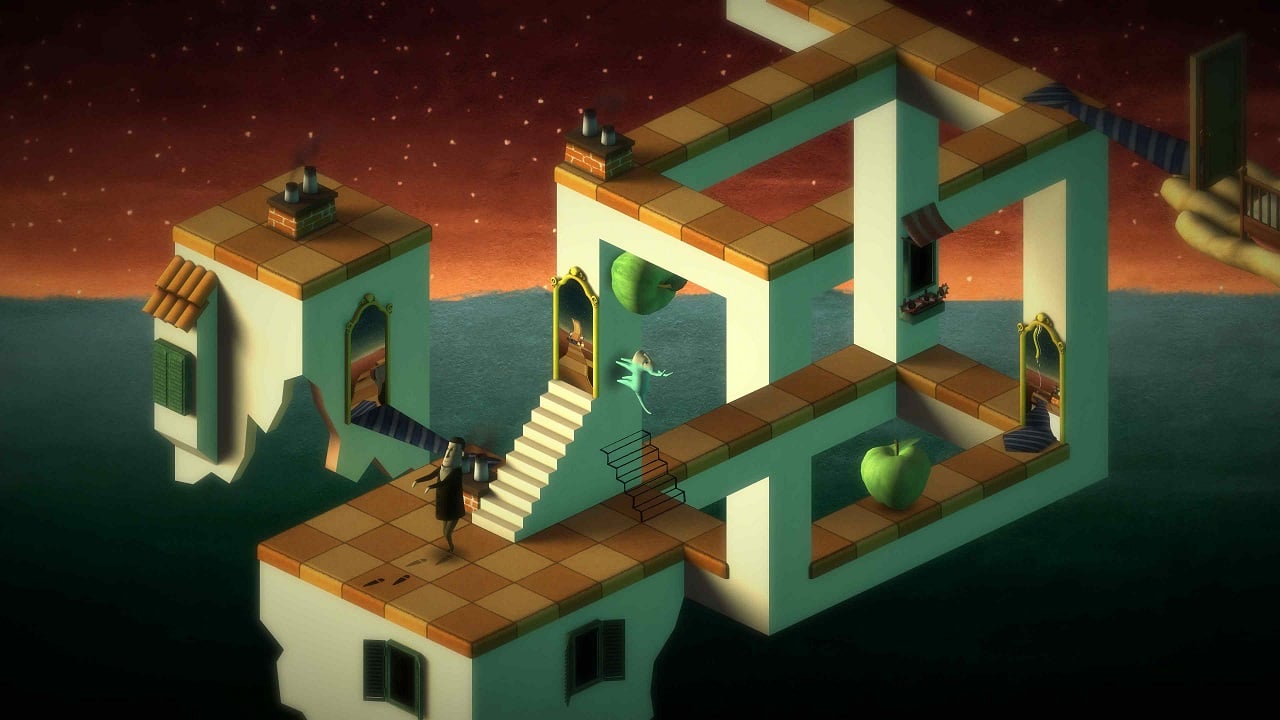 Back to Bed ($3.99 from $4.99 until 6/26)
Bad Dream: Coma ($2.49 from $9.99 until 6/26)
Dimension Drive ($6.49 from $12.99 until 6/26)
Fishing Universe Simulator ($2.49 from $9.99 until 6/26)
Gear.Club Unlimited 2 ($29.99 from $59.99 until 6/26)
Glaive: Brick Breaker ($0.99 from $9.99 until 6/26)
Merchants of Kaidan ($2.49 from $9.99 until 6/26)
My Time at Portia ($23.99 from $29.99 until 6/26)
NoReload Heroes ($0.99 from $9.99 until 6/26)
Realpolitiks ($2.49 from $24.99 until 6/26)
Shalnor Legends: Sacred Lands ($7.99 from $9.99 until 6/26)
Shut Eye ($0.39 from $3.99 until 6/26)
The Bug Butcher ($5.59 from $7.99 until 6/26)
Timberman VS ($0.19 from $1.99 until 6/26)
Tiny Hands Adventure ($0.79 from $7.99 until 6/26)
Violett ($0.99 from $9.99 until 6/26)
That's all we've got for today. Tomorrow, we'll be back to the usual state of affairs around here. I don't see any new releases for Wednesday at the moment, but I will probably have a review ready to go in case we have some space to fill. We'll also have all that news and sales information that brings you here each and every day. Er, so I hope, anyway. I'm going to go grab some cake now but, as always, thanks for reading!