Harry Potter: Wizards Unite, the upcoming AR game developed by Portkey Games and co-published by WB Games San Francisco and Niantic, Inc. (of Pokemon GO fame), is releasing tomorrow, Friday the 21st, and is hoping to cast a spell on the millions of players who've dabbled with Pokemon GO and also bring into the fold the many Harry Potter fanatics across the world. Is it going to succeed? Based on the few hours I got to play the game at the Universal Studios Wizarding World launch event this past Tuesday, I think it will because it brings to your phones a richer universe than Pokemon GO, an actual evolving narrative, better visuals, and an emphasis on collaboration. And although Wizards Unite definitely has more depth than Pokemon GO, its main gameplay loop is similar enough to still be inviting to the casuals, which bodes well for its success.
If you've never played an Augmented Reality game such as Pokemon GO or Ingress, you play by interacting with content you find in the real world and fight battles (or take other actions) by seeing a blend of game visuals and the real world through your phone's camera. Given how popular Pokemon GO has been, I expect almost all of you will know how an AR game plays by now, which is great news for Wizards Unite since it doesn't have to act as the evangelist of AR games, although it also won't benefit from gamers' curiosity about this new tech like Pokemon GO did.
So, is Wizards Unite good? Definitely. I started the game as a new recruit in the Statute of Secrecy Task Force (SOS) with the mission of solving the mystery of the Calamity, a worldwide event that has let loose magical objects and is endangering the secrecy of the magical world. There's a slightly surprising emphasis on narrative in Wizards Unite that I quite enjoy; it gives my actions a purpose outside "just go places and do stuff." The developers are promising a deep, multi-year narrative arc, which should be a fun one to explore given the wealth of existing content they have to work with.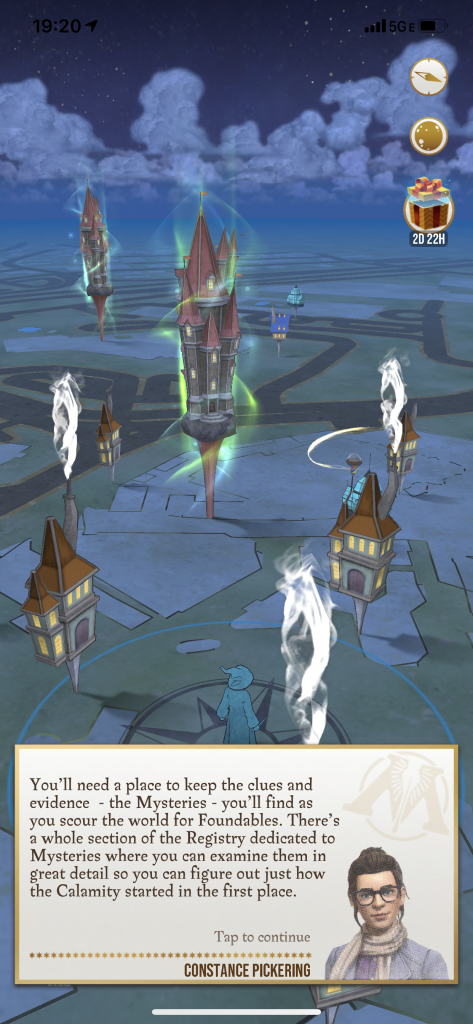 My career in the task force began with me exploring the world around me to find Inns, Greenhouses, Fortresses, and all kinds of encounters with the "Foundables," the objects you'll interact with. The encounters are pretty fun overall because of how closely they're tied to the Potter world: you get to save Ron from all kinds of trouble, free a Niffler, and so on. If you enjoy the lore of Harry Potter, you're definitely in for a treat. To win an encounter, you have to cast spells, which you do by tracing a glyph across the screen; the more accurate the trace, the higher your chances of winning. Of course, you can use all kinds of potions you can brew to enhance your spell casting.
The encounters are split into different categories such as Exploration, Challenges, Mysteries, and Events, and each of those have their own sub-categories, each with its own rank, so you see how much content you'll have to play with. The Mysteries are really fun: your encounters will produce information that help the narrative progress, which I really enjoyed because, again, it gave me an additional purpose beyond just collecting things. Some of the encounters are group-based; you and your friends can take on Fortresses simultaneously in shared arenas that encourage coordinated team play. I didn't get to try this part out, but I'm sure it will be loads of fun and a great group activity.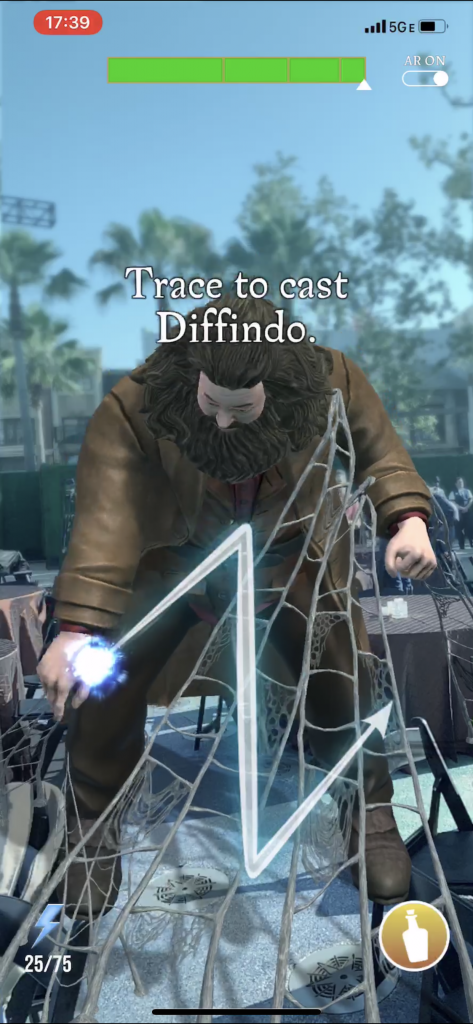 So, should you download Harry Potter: Wizards Unite when it releases tomorrow? I would say definitely yes. While I can't speak to the game's longevity (I only had a limited time to play it and the world events haven't yet triggered around my house given that the game hasn't launched), I can say with certainty that this is a step up from Pokemon GO in both technical and narrative ways. And with its emphasis on group-work (after all, it's called Wizards Unite), I can see this game as great family entertainment. So, get those wands and wizard hats ready, because the magic is almost upon us.