Hello gentle readers, and welcome to the SwitchArcade Round-Up for June 19th, 2019. At least at the time of writing, this is a bit of a slow news day. That's Wednesday for you. It is a little rare that we don't have even one new release to look at, but that bit of respite gave me the time I needed to finish up a review on a game I've been chewing on for a bit. That's the bulk of today's article, along with a little news and the latest sales information, of course. Let's have a look and see what we've got!
News
Developers from Australia and New Zealand Join Up For a Big Sale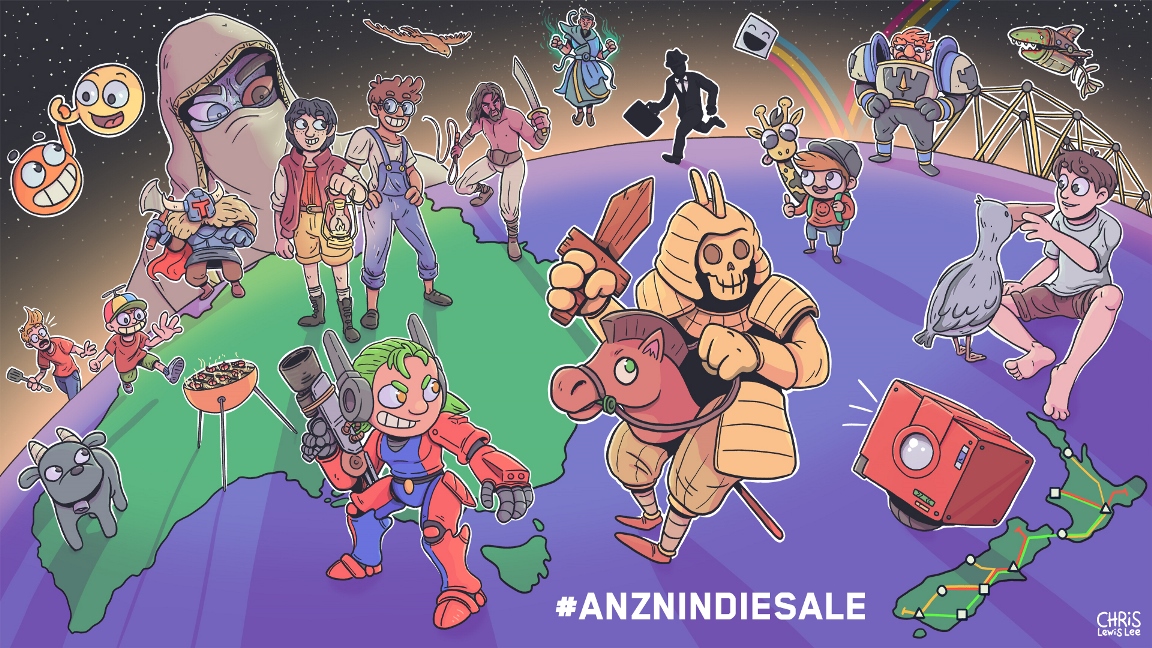 As mobile gamers know very well, some of the coolest indie games around come from Australia and New Zealand. The Switch is home to many great games from this region, and a number of developers have decided to team up for a big sale that will kick off tomorrow and run through the end of the month. I'll have all the pricing details for you tomorrow, but there are twenty games in total included in the sale. Assault Android Cactus, City of Brass, Feather, GoatPunks, and OTTTD will be on sale for the first time post-launch. Death Squared, Framed Collection, Hand of Fate 2, Mini Metro, Poly Bridge, Screencheet, Siegecraft Commander, Storm Boy, and Think of the Children have been on sale before but will be hitting their lowest prices yet. Filling out the line-up are The Adventure Pals, Crawl, The Gardens Between, Putty Pals, Super One More Jump, and The Warlock of Firetop Mountain. Warm up your wallets, friends!
'Link's Awakening' is Being Developed by Grezzo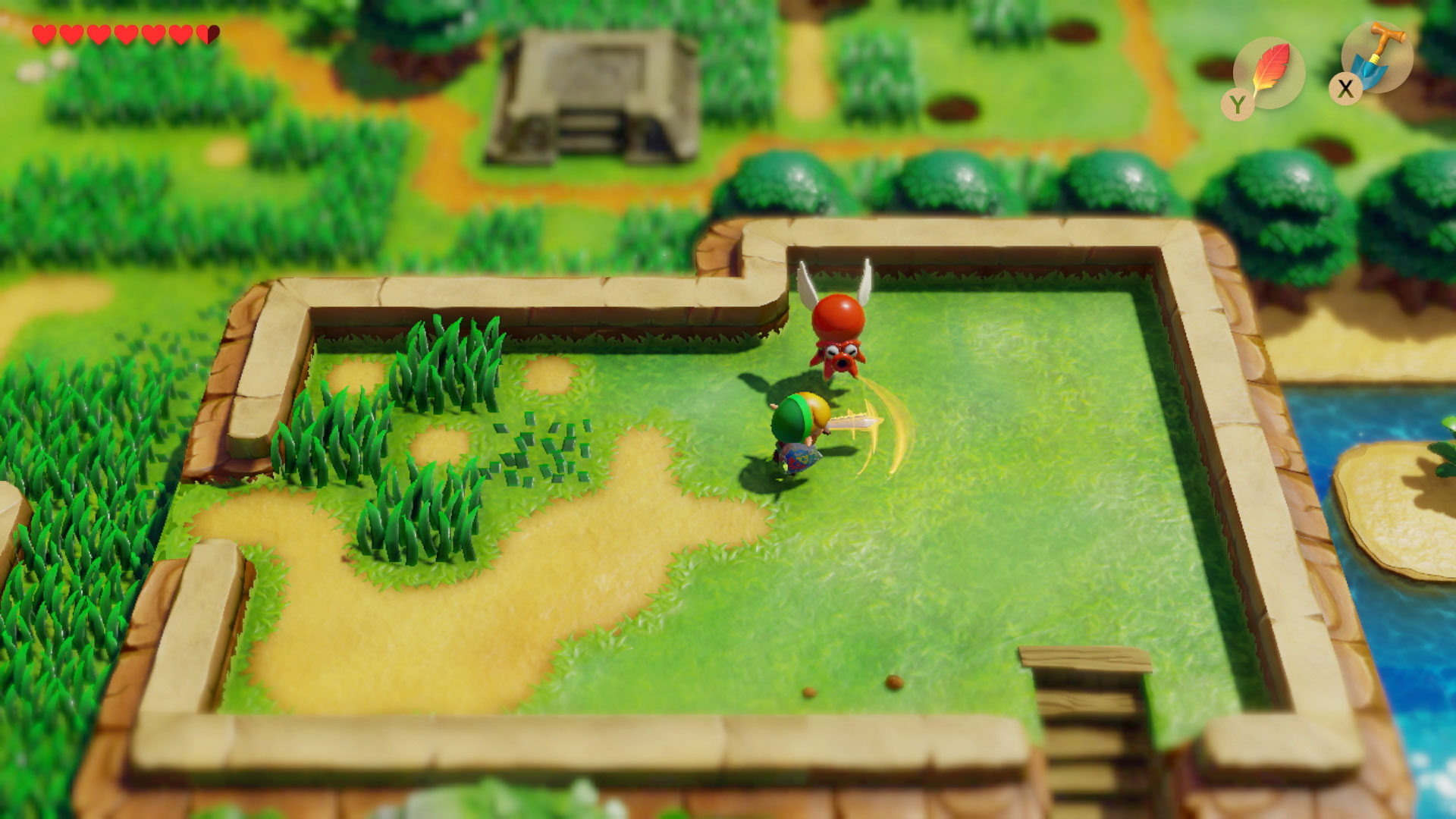 Mmm, you just have to love those slow news days, eh? Well, I'll always find an excuse to put a Zelda game in these features as long as it's not too stupid. And I think some of you will be happy to hear that Grezzo is the developer behind the upcoming remake of Link's Awakening. The developer was behind the 3DS remakes of Ocarina of Time, Four Swords, Majora's Mask, and Luigi's Mansion. They also developed Ever Oasis for the same system. In short, Link's Awakening is in good, familiar hands.
Take Up the Mantle in This Week's 'Super Smash Bros.' Event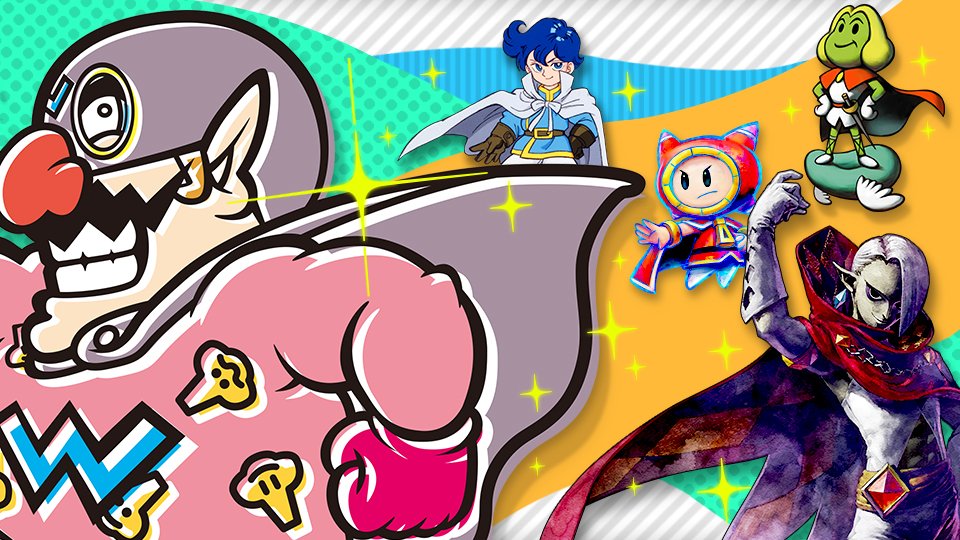 Another week, another event for Super Smash Bros. Ultimate. This week the Spirit Board event is titled Talk to the Cape, and it sees spirits that wear capes appearing more often than usual. Beat these would-be superheroes, gaudy villains, and royal fools down to bring in more gold than you'd typically receive. And you can always use more gold, right? Of course you can. Like always, the event kicks off this Friday and will run through the weekend. Yes, no five-day event for you this week.
Reviews
Artifact Adventure Gaiden DX ($9.99)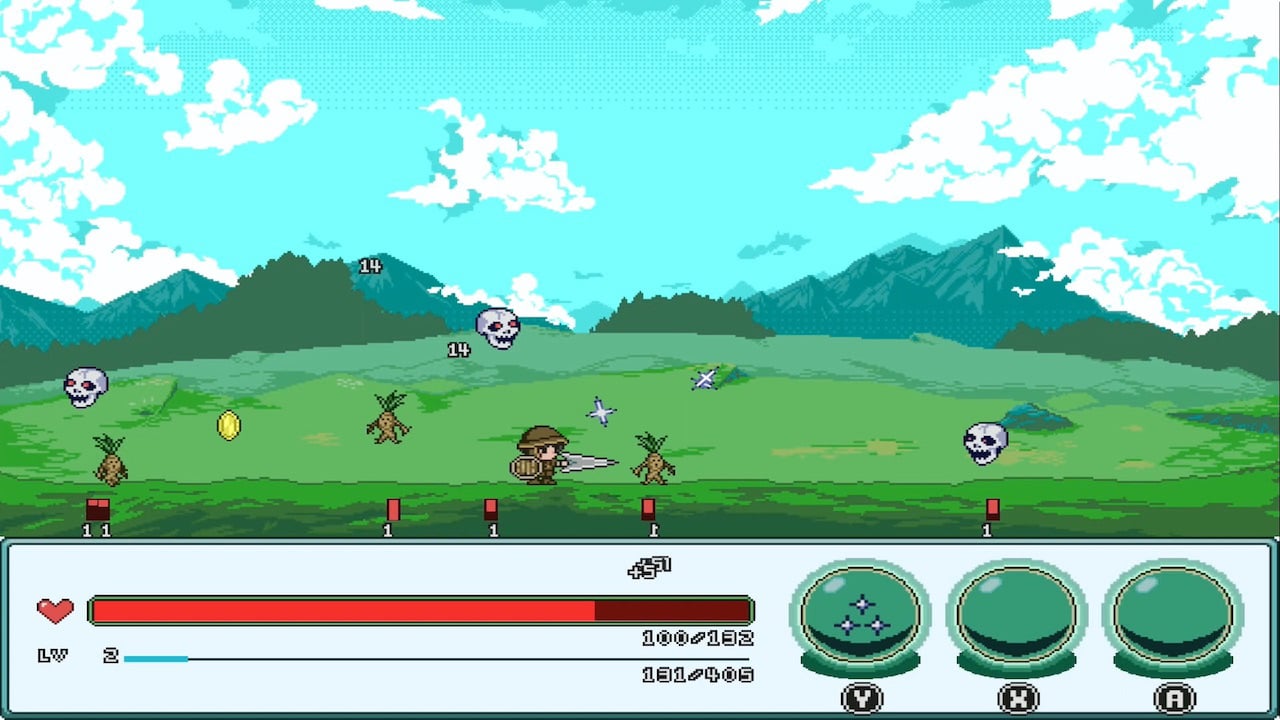 This was my first experience with the Artifact Adventure series in any form, and I will admit up-front that the game initially did not catch my interest. The visuals are a bit too tiny in handheld mode, the combat at first blush seemed like a direct knock-off of Drancia, and the game was extremely vague about what I needed to do. Am I meant to fight every possible battle I come across? Which characters should I take with me? There are a lot of questions at the beginning of Artifact Adventure Gaiden DX, and it takes a little while before you figure out how you ought to be answering them.
If you do figure out how it all works, you'll have a great time with this game. There's plenty to do and see, and the next goal is just over the horizon at all times. Very compelling stuff. You can also really feel your character getting stronger as you level up, get new gear, and find new artifacts. If you just try to go at it like the normal JRPG it sometimes appears to be? Well, as the skeleton man says in that other game, you're going to have a bad time. A tedious, frustrating, aimless bad time. In this regard, Artifact Adventure Gaiden reminds me a lot of the games from Akitoshi Kawazu. You know, Final Fantasy 2, SaGa, and so on. It's especially reminiscent of Romancing SaGa in its feel.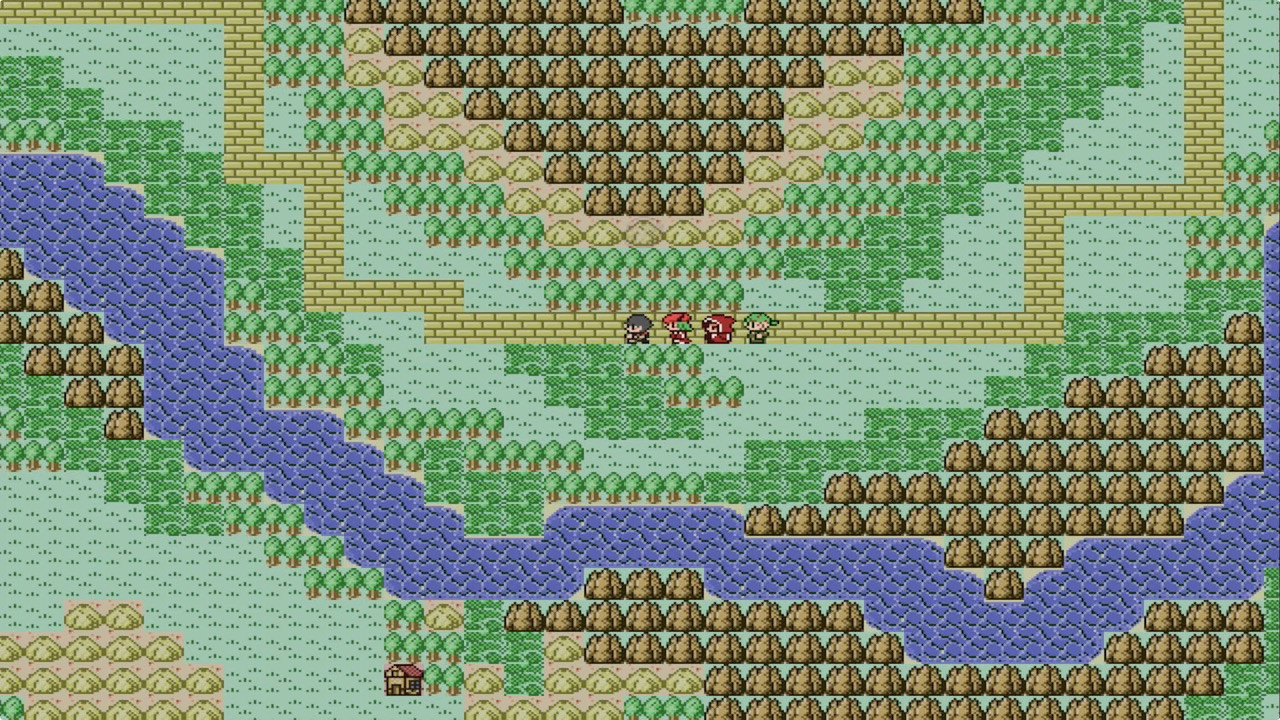 Trouble is coming to the world. Trouble so big that it's referred to as the Cataclysm, with a capital 'C' and everything. You are the only one that can stop it. Well, that's how it always is, isn't it? But the Cataclysm is not coming today or tomorrow or even next Tuesday. No, it's coming in three years. So you've got some time to get ready before you deal with all of that. Just, you know, let the king know when you're ready to tackle it. You'll skip ahead to the point of the Cataclysm and find out in a hurry if you prepared sufficiently. As far as I can tell, the game doesn't actually keep track of time. Play as long as you want before taking on the Cataclysm. You're the one that has to call it and head into the endgame.
You head out from the castle with a companion or two of your choice and a few vague hints in your pocket. From here, where you go really is up to you. There are roads that will push you in certain directions, but you don't have to follow them. Depending on who you picked to come with you, some quests will be active and others never will be. Some areas may be inaccessible. So you really do have to poke around, pay attention to what people are saying, and just try to follow up on all of the hints you find in order to solve various problems and get stronger along the way. Sub-quests take on many forms, though the bulk of them are just variations on the ol' fetch quest. Go get this for me, go bring this to there, and so on.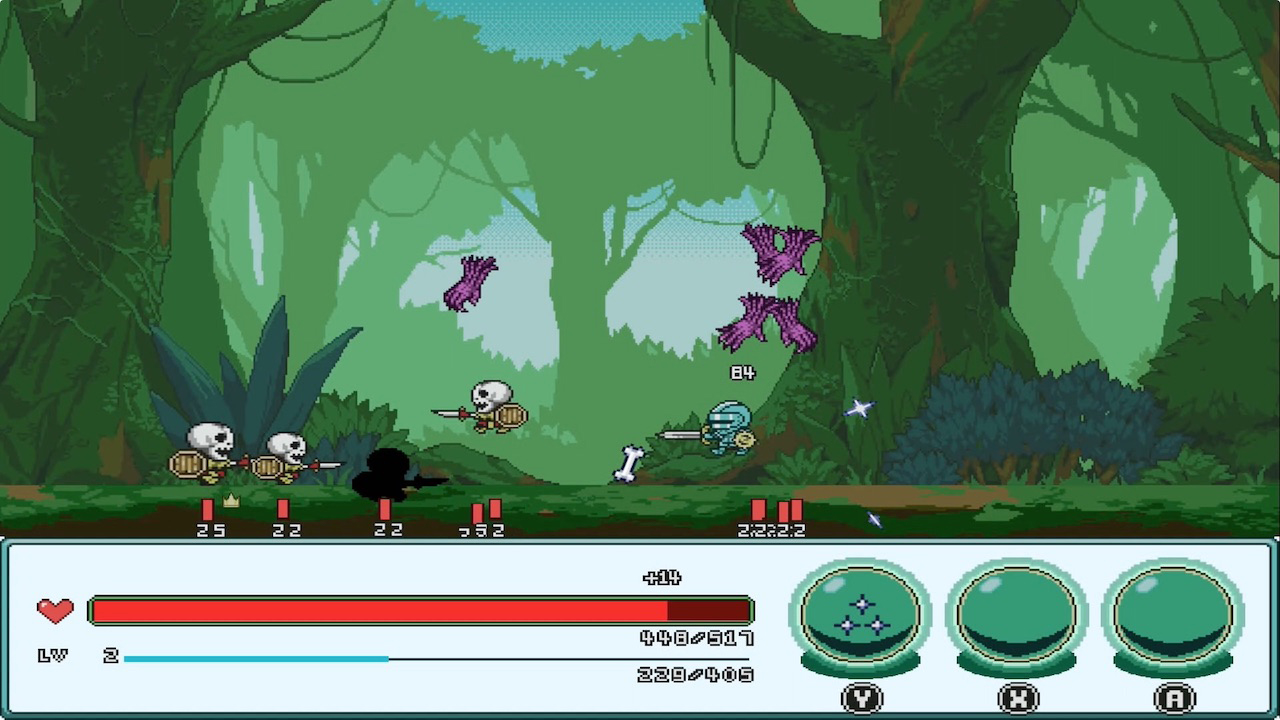 But even those aren't as simple as they appear. Sub-quests will often have different ways they can be resolved, giving players a choice about how they'd like things to turn out. If you see a kid playing hero in a dangerous place, do you encourage his effort or tell him to go home? What kind of architect should you hire for some important construction work? Do you let a sick man continue to cling to hope for a cure that may or may not work, or do you hand it over and let him find out once and for all? Some of these situations are a bit on the nose, as video game moral quandaries tend to be, but some of them are actually pretty interesting to consider. And all of them, like your choice of companions, will have an effect on your eventual ending.
Those multiple endings lend the game quite a bit of replay value, but don't worry about slogging through a lengthy game multiple times. There are a lot of things that make trips after the first run through more pleasant than one might imagine. These range from in-game assists like fast travel to cosmetic licks of paint like different color palettes. If you have a friend with you, they can even pick up a controller and help you out in battles. As I've already mentioned, the battles are pretty much exactly like those in Drancia, which were probably most popularized in the, er, Drancia "homage" Slayin'. You can equip special abilities that can be used in battles actively, and a number of passive effects are available for those who dress sharply and carry the right artifacts.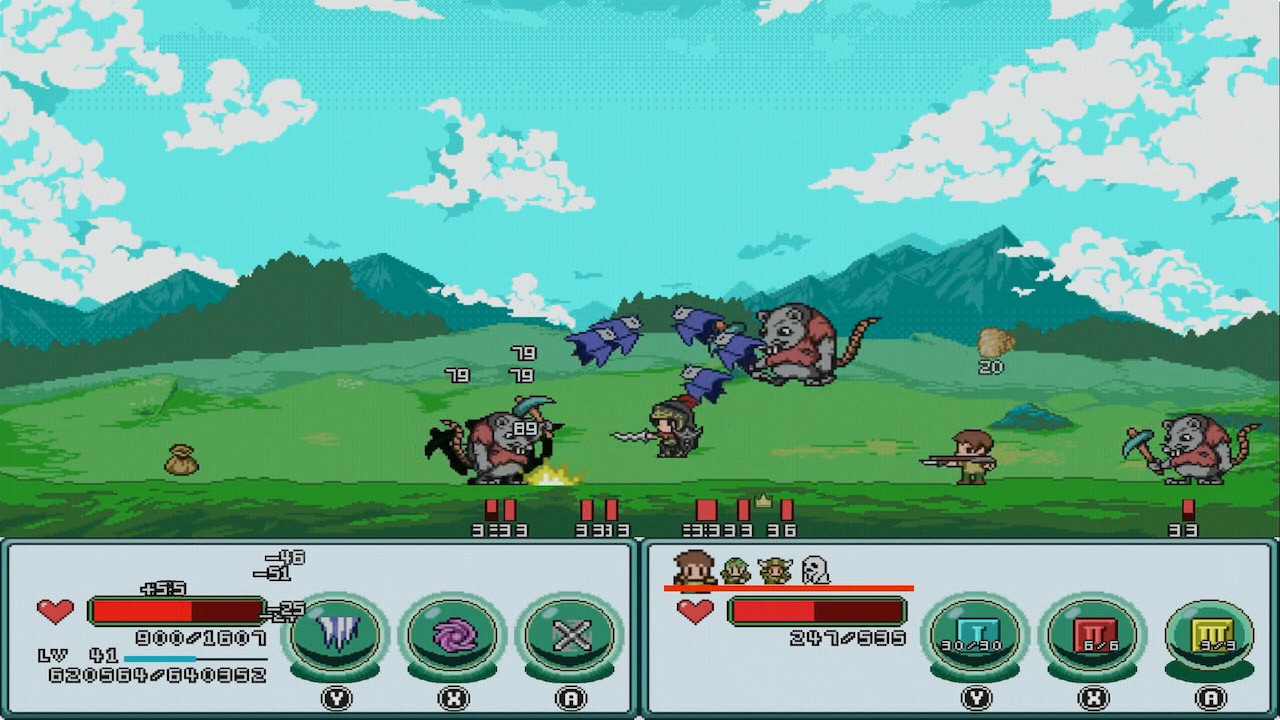 If you haven't played any of those other games, though, I suppose I should quickly explain how battles work. When you engage an enemy in battle, you'll cut away to a separate combat screen where your character and the enemies are represented in a side-scrolling scene. You can move in either direction or jump, and generally what you want to do is point your stabby bit at the baddies while avoiding having their stabby bits pointed at you. You can use up to three extra skills to help you clear out all of the foes. Generally speaking, a single enemy is little threat to your character, but you'll almost always be swarmed by groups of enemies as they spawn in.
It's a bit of crowd control, a bit of chaos, and a bit of being prepared. Fun enough, but thanks to the large number of battles you'll be fighting and how little your tactics really need to vary in order to succeed, things can get more than a little tedious at times. Playing a round or two of Drancia is fun, but when you're looking down the barrel at twenty or thirty rounds of Drancia between the entrance of a dungeon and its ending, it can get a little rocky. Of course, you don't need to fight every battle you come across. But until you've taken your first real swing at the ending portion of the game, you have no real way of knowing how strong you need to be. If you're gauging it by how much gold you need to stay on top of new equipment at the shops, for example, you'll probably think you need to fight every battle you run into and then some.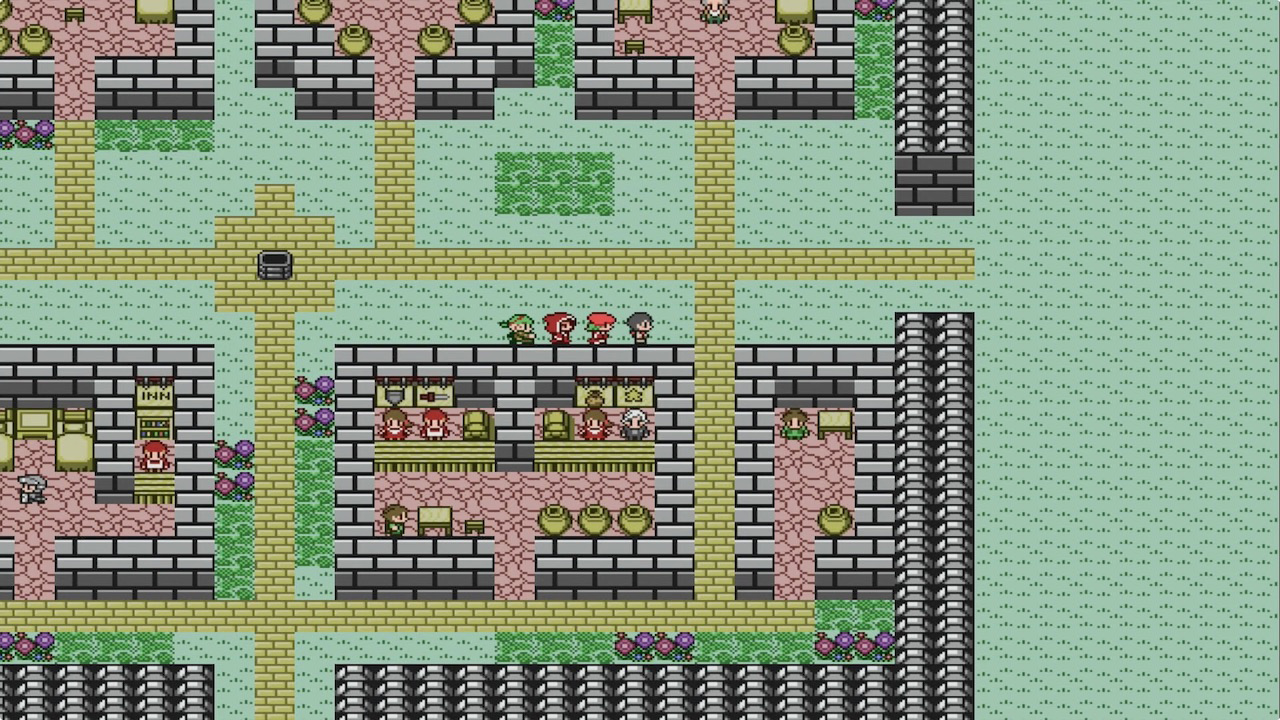 There were certainly times where the tedium of the battles in Artifact Adventure Gaiden DX got to me. Nevertheless, I found myself completely absorbed in this ridiculousness. Once I got to understand the game's tempo and curbed the number of fights I was getting in accordingly, I began having trouble putting the game down. There was always one more thing I could do, one more person I could help out, one more level to gain if I only played a couple more minutes. There are definitely parts of this game that aren't pretty, but taken as a whole, I really did enjoy this one. If you're looking for something a little different in an RPG, give it a go.
SwitchArcade Score: 4/5
Sales
I see a whole lot of the usual suspects in today's list of sales. Earthlock is an exception, although it has been on sale a couple of times in the past. Pretty decent RPG, that one is. If you like weird puzzle game/RPG hybrids, Darkest Hunter is certainly worth a buck and six pennies. Plenty of games in the outbox, but a great deal of them will be back around before long. The Piczle games are probably the main exceptions to that, so if you need more picross games be sure to load up.
New Games on Sale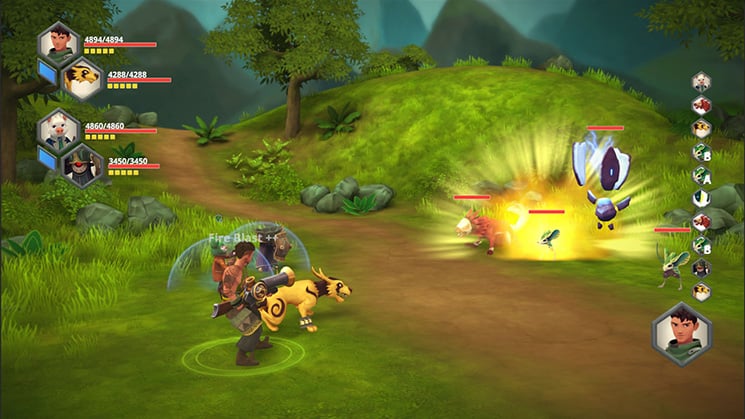 Earthlock ($17.94 from $29.90 until 7/8)
Car Trader ($1.19 from $3.99 until 6/28)
Deponia ($29.99 from $39.99 until 7/8)
Darkest Hunter ($1.06 from $5.30 until 6/30)
Pillar ($3.99 from $7.99 until 7/2)
Away: Journey to the Unexpected ($11.99 from $16.99 until 6/29)
The Path of Motus ($8.99 from $14.99 until 7/2)
Soap Dodgem ($0.99 from $1.99 until 7/8)
Pinstripe ($5.99 from $14.99 until 7/2)
Boom Ball: Boost Edition ($7.49 from $12.99 until 6/24)
A Case of Distrust ($5.99 from $14.99 until 7/2)
Lifeless Planet: Premiere Edition ($7.99 from $19.99 until 7/2)
Robonauts ($0.19 from $8.69 until 7/10)
One Strike ($0.49 from $4.99 until 7/10)
Koloro ($0.99 from $9.99 until 7/10)
Odium to the Core ($0.49 frm $4.99 until 7/10)
Unit 4 ($1.49 from $14.99 until 7/10)
Shalnor Legends: Sacred Lands ($7.99 from $9.99 until 6/26)
Sales Ending Tomorrow, Thursday, June 20th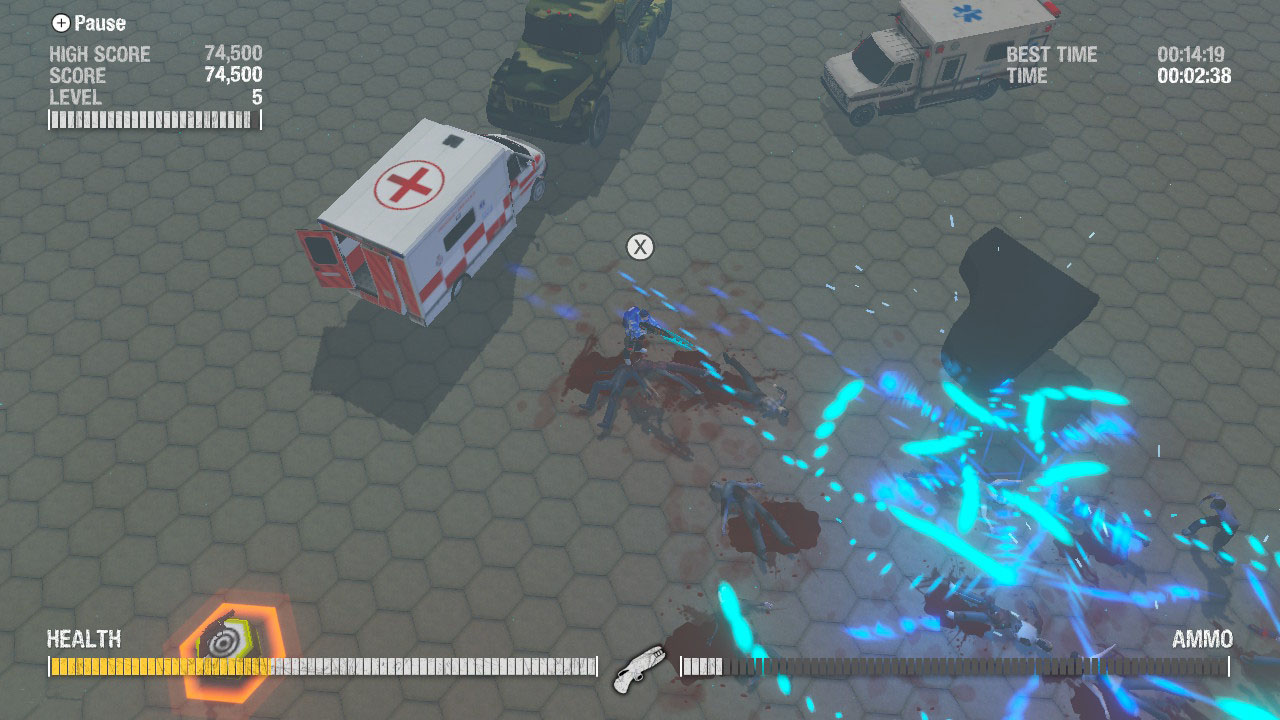 #KILLALLZOMBIES ($15.99 from $19.99 until 6/20)
3D Billiards – Pool & Snooker ($15.99 from $19.99 until 6/20)
3D MiniGolf ($15.99 from $19.99 until 6/20)
A Ch'ti Bundle ($6.99 from $15.99 until 6/20)
Avenger Bird ($1.72 from $2.30 until 6/20)
Axiom Verge ($17.99 from $19.99 until 6/20)
Binaries ($2.59 from $12.99 until 6/20)
Boxing Champs ($10.15 from $14.50 until 6/20)
Butcher ($3.49 from $9.99 until 6/20)
Die for Valhalla! ($8.03 from $11.99 until 6/20)
Duke of Defense ($9.99 from $14.99 until 6/20)
Ethan: Meteor Hunter ($3.99 from $9.99 until 6/20)
Firefighters – The Simulation ($15.99 from $39.99 until 6/20)
Firefighters: Airport Fire Department ($15.99 from $39.99 until 6/20)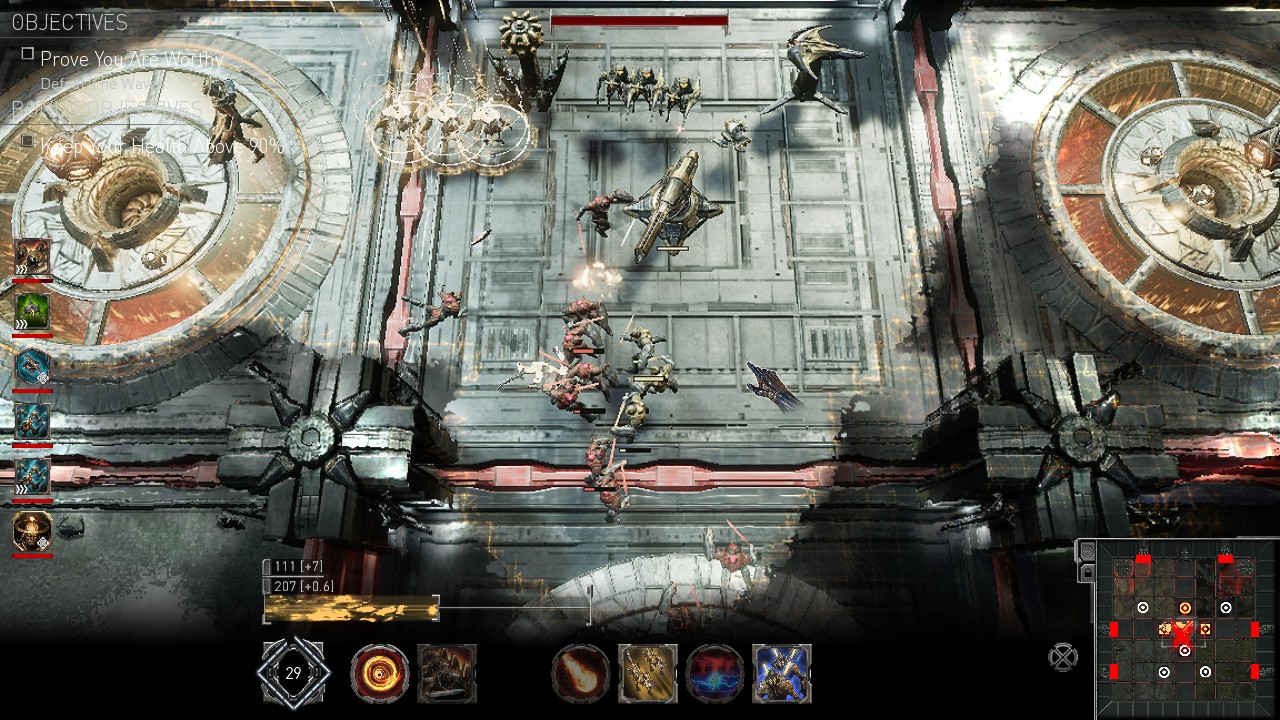 Golem Gates ($19.99 from $24.99 until 6/20)
Guess the Word ($1.41 from $1.89 until 6/20)
Halloween Pinball ($1.97 from $2.99 until 6/20)
History 2048 ($2.49 from $4.99 until 6/20)
Hue ($7.99 from $9.99 until 6/20)
I Wanna Fly ($1.81 from $2.42 until 6/20)
Inside My Radio ($3.99 from $9.99 until 6/20)
Island Flight Simulator ($15.99 from $19.99 until 6/20)
Late Shift ($6.49 from $12.99 until 6/20)
Lichtspeer: Double Speer ($3.49 from $9.99 until 6/20)
Little Shopping ($1.11 from $1.49 until 6/20)
Mechstermination Force ($10.79 from $11.99 until 6/20)
My Arctic Farm 2018 ($6.69 from $9.99 until 6/20)
My Exotic Farm 2018 ($6.69 from $9.99 until 6/20)
My Farm ($6.69 from $9.99 until 6/20)
My Friend Pedro ($16.99 from $19.99 until 6/20)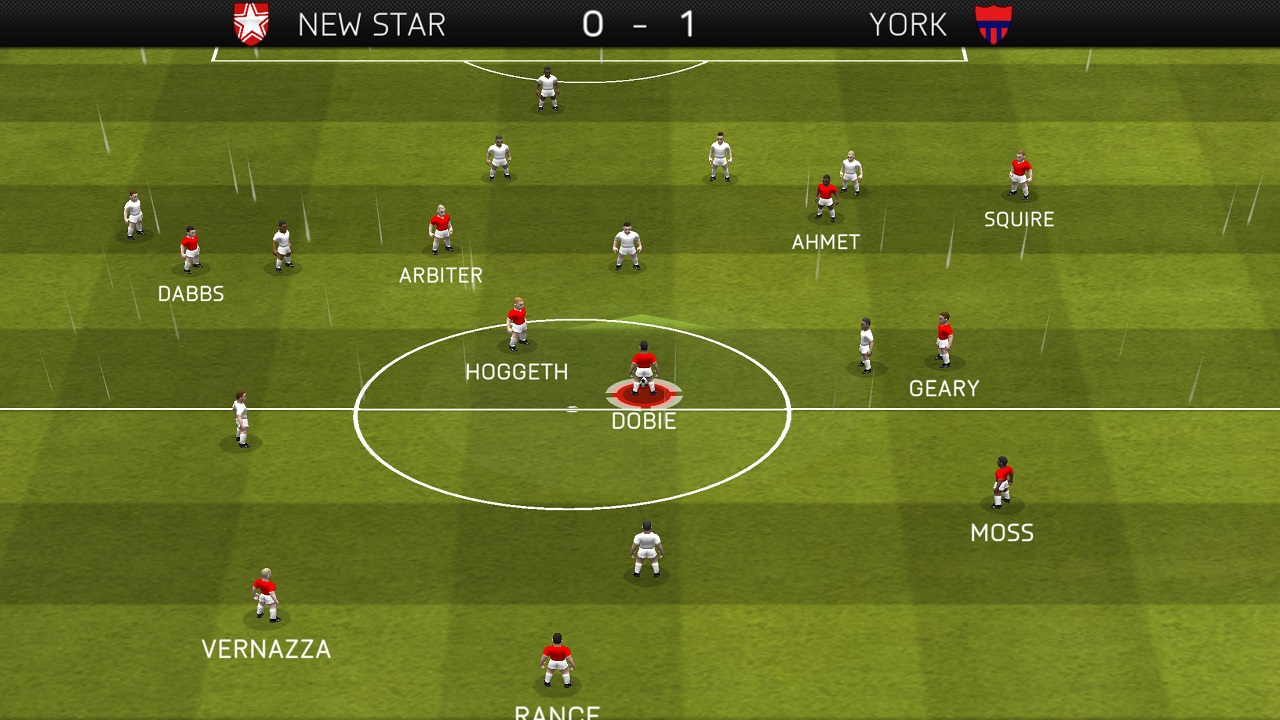 New Star Manager ($11.99 from $19.99 until 6/20)
Party Crashers ($7.50 from $15.00 until 6/20)
Party Golf ($3.75 from $15.00 until 6/20)
Piczle Colors ($6.00 from $12.00 until 6/20)
Piczle Lines DX ($7.49 from $14.99 until 6/20)
Piczle Lines DX 500 More Puzzles! ($4.99 from $9.99 until 6/20)
Pirates Pinball ($1.97 from $2.99 until 6/20)
Professional Construction ($15.99 from $39.99 until 6/20)
Professional Farmer ($15.99 from $39.99 until 6/20)
Regalia: Of Men and Monarchs ($16.24 from $24.99 until 6/20)
Summer Sports Games ($19.99 from $24.99 until 6/20)
Super Daryl Deluxe ($12.99 from $19.99 until 6/20)
The Childs Sight ($4.04 from $4.49 until 6/20)
Thea: The Awakening ($14.39 from $17.99 until 6/20)
Theatre Tales ($1.11 from $1.49 until 6/20)
That's all we've got time for today, friends. But be sure to come back tomorrow, because we've got one of the bigger Thursdays we've seen in a while in terms of new releases. We'll have lots of new sales to check out as well, along with whatever news happens as this globe spins around once more. I'll see you all then. As always, thanks for reading!