Dragalia Lost (Free) has been constantly getting updated with new features and content and I'm pretty surprised at how fair the balance has been. Games like this usually keep making you feel like you need to spend real money but that isn't the case here. We recently had a look at the future of the game with upcoming features and more. Read that here. Today, Nintendo announces a new Summon Showcase and a few other events for the game.
The Mercurial Gauntlet is a new challenge event that has solo only quests. You can play these quests without using up Stamina. This event has you battling Fafnir Roy III, a dragon who loves treasure. These quests will be up to level 20 and will have elemental variants of Fafnir Roy III. The new summon showcase is Wedding Belles and it has an increased appearance rate for the featured adventurers and dragons inlcuding Wedding Elisanne and Dragon Freyja. It is available until June 30th. A Wish to the Winds sees a return with a new difficulty level and you will be tasked with facing bosses of the water element.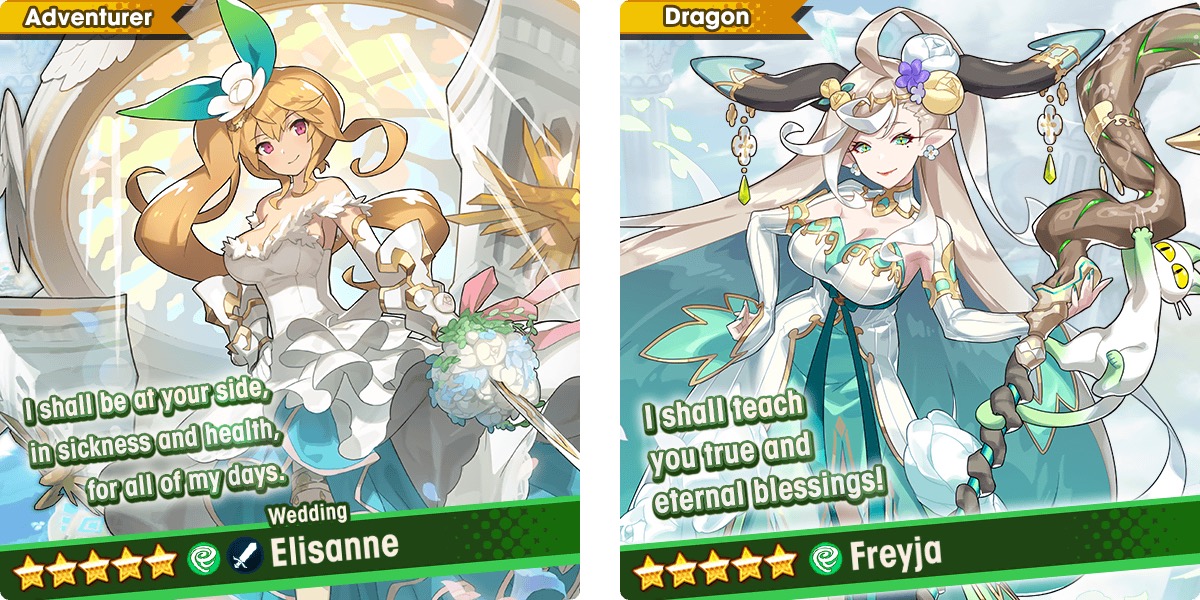 Dragalia Lost is free to play on iOS and Android Read our review of it here. Are you happy with the pace of new content and feature additions for Dragalia Lost?