Hello gentle readers, and welcome to the SwitchArcade Round-Up for June 10th, 2019. It's E3 week, friends. That means a lot of things. Mostly that these articles are going to have a lot of news in them for the next few days. I'll try to hold it steady on the other regular features like new releases and sales, but it's going to depend on the overall flow that I have to deal with. Today we've got several interesting items already, but just a couple of new releases and a reasonable list of sales. Let's have a look-see, shall we?
News
'DOOM Eternal' Gets a Story Trailer and Release Date
There was a lot of stuff at Bethesda's E3 conference last night, but if you ask me the most exciting bit was when they started talking about DOOM Eternal, the sequel to the hit revival from a few years back. They released a story trailer for the game and gave us a release date: November 22nd, 2019. The Switch version is once again being handled by Panic Button, so it's probably safe to expect similar results to when the same developer tackled DOOM and Wolfenstein 2 for the system.
'The Elder Scrolls: Blades' Comes to Switch in the Fall
What a weird position the Switch is in. On the one hand, it's getting ports of some of Bethesda's premium, high-end stuff like DOOM and Wolfenstein. On the other hand, it's also getting a port of the dreadful The Elder Scrolls: Blades. Well, this at least looks like it will have an offline mode, and it supports motion controls so it's not just a thoughtless port. But wow, I can't think of anything that could have excited me less from Bethesda. Oh well. DOOM Eternal, everyone!
The Free 'Picnic Panic' DLC for 'The Messenger' Hits July 11th
Yeah, The Messenger was a pretty cool game. I'm definitely up for more of it, and wouldn't you know it? More of it is coming soon. July 11th soon, to be precise. The Picnic Panic DLC takes our hero on a tropical vacation, and it looks like all sorts of things go wrong. You won't have to pay a cent for this expansion, and that's pretty darned cool because this looks rather substantial. Anyway, hit up the trailer there to see some footage of the expansion in action. It has at least one surfing ninja. What else could you want?
'Minecraft' Tries on Another New Hat in 'Minecraft Dungeons'
You know, I think Mojang has the right idea about how to handle this brand. A direct sequel is probably a bad idea. Best to keep iterating on the existing game and put out interesting spin-offs. Like this one, for example! Minecraft Dungeons was announced for a Spring 2020 release. It's a dungeon-crawler hack-and-slash game crossed with the aesthetics we all know so well. The game is coming to a variety of platforms including the Switch, and it will naturally support co-op play.
'Yooka-Laylee' Are Headed to the Country in 'The Impossible Lair'
It looks like Playtonic is going to stick with the Yooka-Laylee characters for its next project. Yooka-Laylee and the Impossible Lair isn't a direct sequel to the original game, though. Rather, it seems to draw inspiration from a couple of other old Rare games. It's a combination of 2D side-scrolling stages that look very much like Donkey Kong Country, and overhead exploration stages that seem a lot like the Game Boy Advance Banjo-Kazooie game. The folks at Playtonic have brought in David Wise in addition to Grant Kirkhope to handle the musical chores, further underlining the Donkey Kong Country vibes.
'LEGO Star Wars: The Skywalker Saga' Brings the Whole Saga in 2020
Over the course of the last 15 years, the LEGO games have thrown a whole lot of mud at the wall. Some of it, like the various superhero games, stuck. Some of it, like LEGO Rock Band, slid off that wall pretty quickly. But I feel like none of the games have hit all the notes properly in quite the same way the first couple of LEGO Star Wars games did. This is the brand this gameplay was built around, and it feels most comfortable here. So I'm somewhat happy to see that the next big LEGO project seems to be LEGO Star Wars: The Skywalker Saga, a release that will cover all nine of the mainline Star Wars movies. And yeah, that ninth film isn't out yet. That's probably one of the reasons why this game won't be releasing until 2020.
The Final Splatfest is Coming to 'Splatoon 2'
After a couple of years on the market, Splatoon 2 is finally holding its very last Splatfest. It's Order versus Chaos in what Nintendo is dubbing the Splatocalypse. The event will be running from July 18th to the 21st. This more or less follows the game's original outline, which had two years' worth of post-release support planned. It seems the massive success of the title hasn't affected that schedule one way or the other, so this is your last chance to choose between Marina and Pearl. Does this mean that another Splatoon is on the way? While it's certain we haven't seen the last of this series, it's hard to say whether or not Nintendo would release another game in the same series on a platform where a popular installment already exists. I suppose we'll have to wait and see.
New Releases
Pico Park ($4.99)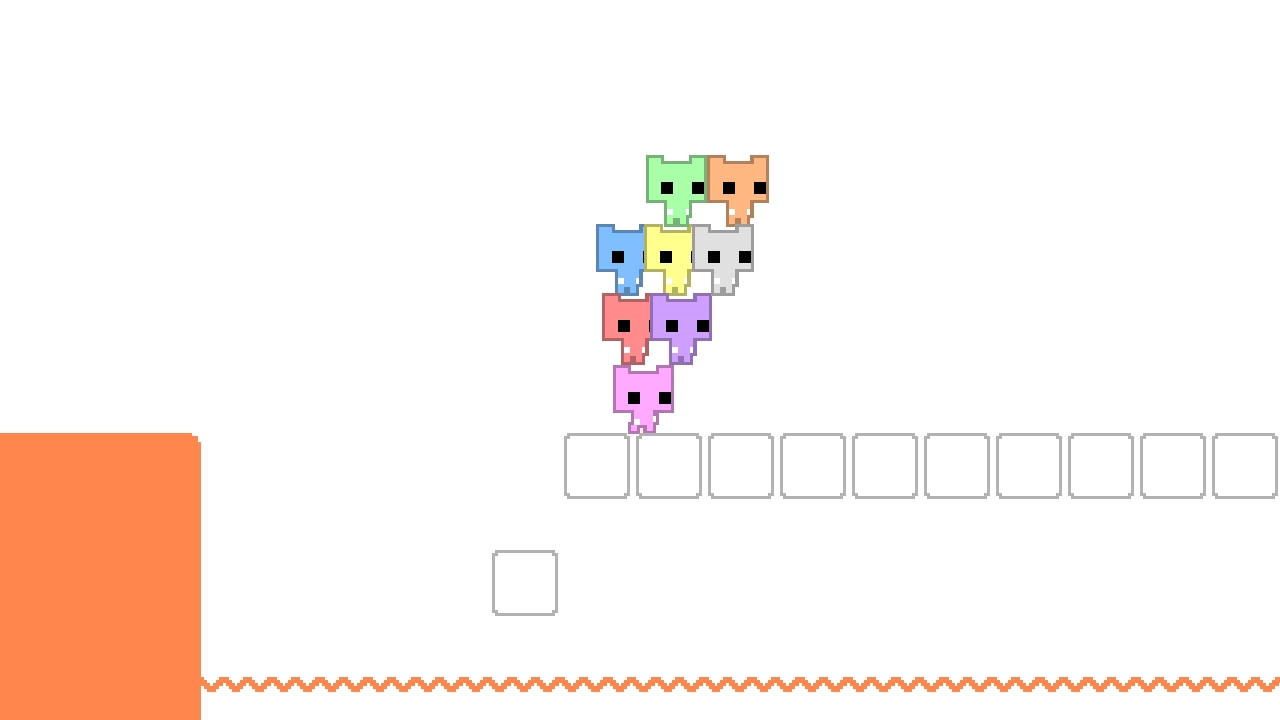 This game is really cute, and if you've got a lot of people to play with it can be a real hoot. Up to eight players can join together to try to and finish each stage. You just have retrieve the key in each level and reach the door, but it really takes a lot of cooperation to get things done. The only caveat is that the game takes about 20-30 minutes to clear from start to finish and there's no real reason to run through the game again after that. A fun little thing to pull out at a party though, and not much more than the cost of renting a tape at the local Blockbuster.
Submerged ($9.99)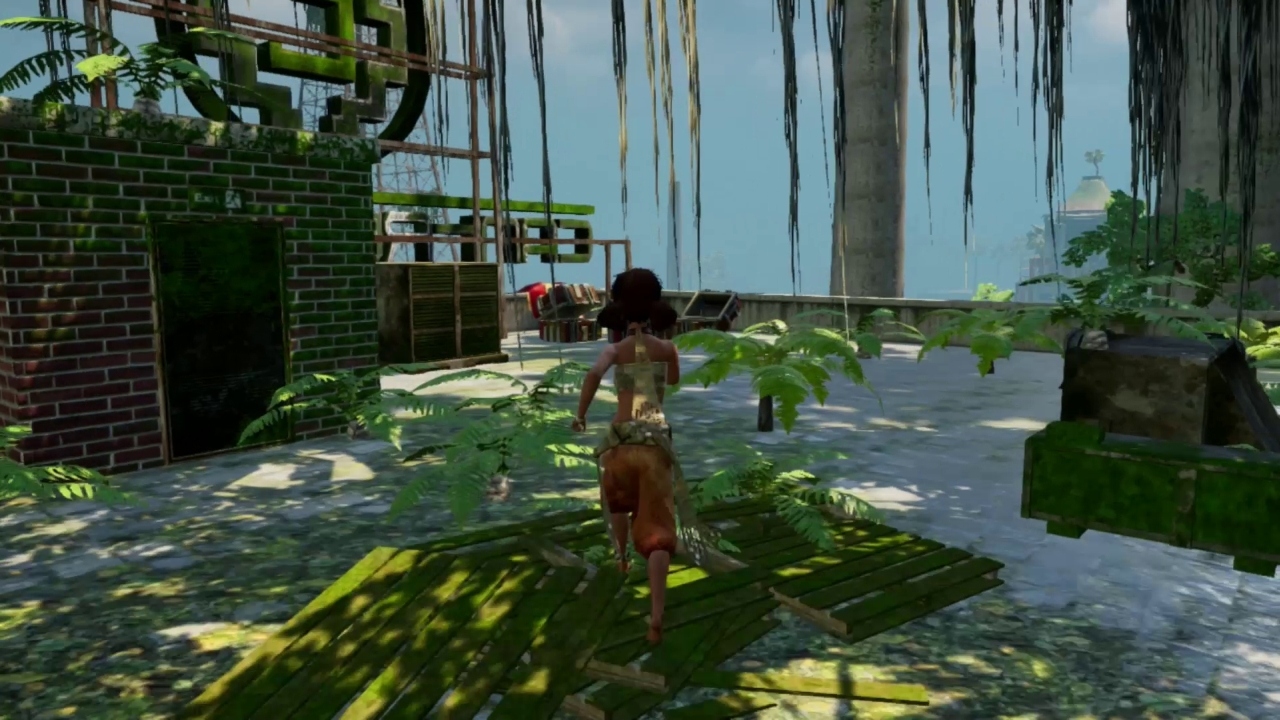 Ah, Submerged. The idea of wandering around a flooded world in a non-violent adventure with a focus on exploration sounds so good. Piecing together the story bit by bit as you row your boat around the remnants of civilization, climbing around abandoned buildings to find supplies. How can you go wrong? Well, somehow it just doesn't click in Submerged. It's just a dull game that somehow drags on while only being a few hours long. Without any puzzles or really any interesting new gameplay ideas at all past the first fifteen minutes or so, this quickly becomes a game about enjoying the sights. And thanks to the heavy asset re-use that comes into play with a visually complex indie game like this, even the sightseeing gets stale quickly. Add in the usual issues that come from a PC-to-Switch port and it's hard to recommend this one.
Sales
Nintendo will be running its E3 sale from June 11th, but that's not stopping others from getting a head start on things. There are some great deals on Limited Run's digital offerings, for example. Some new releases are enjoying a launch discount as well. Refunct for two dollars is a really nice way to spend a half hour or so, and if you really want to get Submerged you're probably better to grab it for a fiver rather than a tenner. Nothing too concerning in the outbox, but if you haven't grabbed Valkyria Chronicles yet, you probably won't get another chance for a couple of months.
New Games on Sale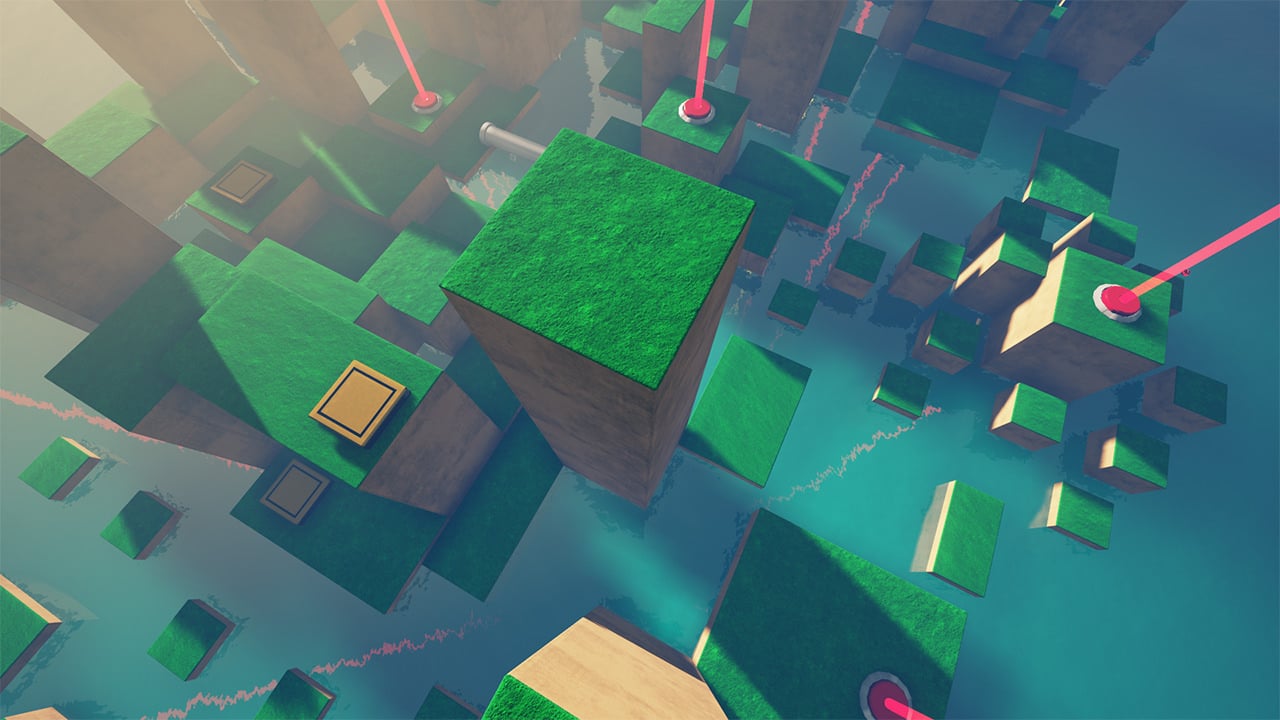 Refunct ($1.99 from $2.99 until 6/16)
Party Golf ($3.75 from $15.00 until 6/20)
Farming Simulator ($24.99 from $49.99 until 6/14)
Rock 'N Racing Off Road DX ($3.99 from $7.99 until 6/27)
Masters of Anima ($7.99 from $19.99 until 6/21)
Darts Up ($1.49 from $2.99 until 6/27)
Son of a Witch ($6.99 from $14.99 until 6/24)
Party Crashers ($7.50 from $15.00 until 6/20)
MudRunner – American Wilds ($27.99 from $39.99 until 6/14)
Abyss ($1.49 from $2.99 until 6/27)
99Moves ($1.49 from $2.99 until 6/27)
Crocs World 2 ($4.79 from $5.99 until 6/24)
Submerged ($4.99 from $9.99 until 6/14)
Neon Junctions ($3.99 from $4.99 until 6/24)
Warp Shift ($1.99 from $9.99 until 6/28)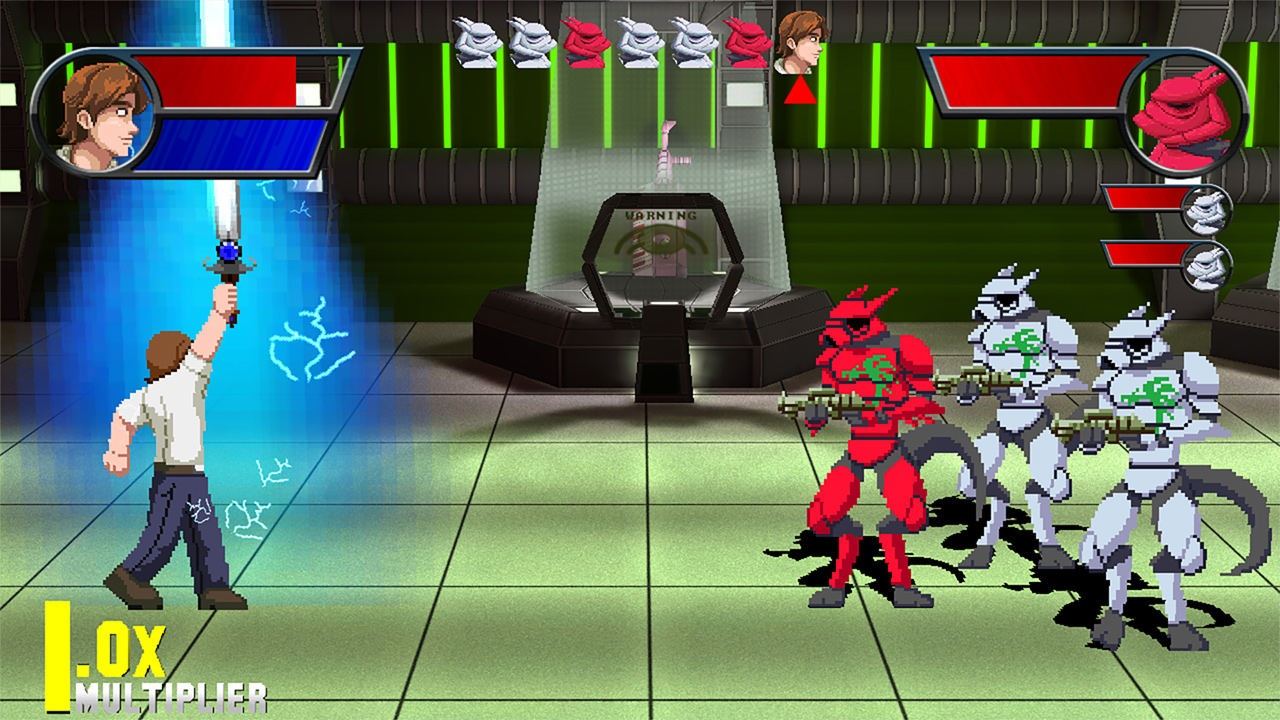 Saturday Morning RPG ($4.49 from $9.99 until 6/22)
Parallel ($2.99 from $9.99 until 6/29)
Otto ($2.49 from $4.99 until 6/29)
Cosmic Star Heroine ($6.74 from $14.99 until 6/22)
Night Trap – 25th Anniversary Edition ($6.74 from $14.99 until 6/22)
Super Inefficient Golf ($3.99 from $7.99 until 6/29)
Revenge of the Bird King ($0.99 from $4.99 until 6/22)
Mars or Die! ($9.99 from $19.99 until 6/29)
Tyr: Chains of Valhalla ($7.99 from $9.99 until 6/15)
Bud Spencer & Terence Hill ($9.99 from $19.99 until 6/23)
Mana Spark ($6.99 from $9.99 until 6/19)
Daggerhood ($3.74 from $4.99 until 6/24)
Access Denied ($3.74 from $4.99 until 6/24)
Sales Ending Tomorrow, Tuesday, June 11th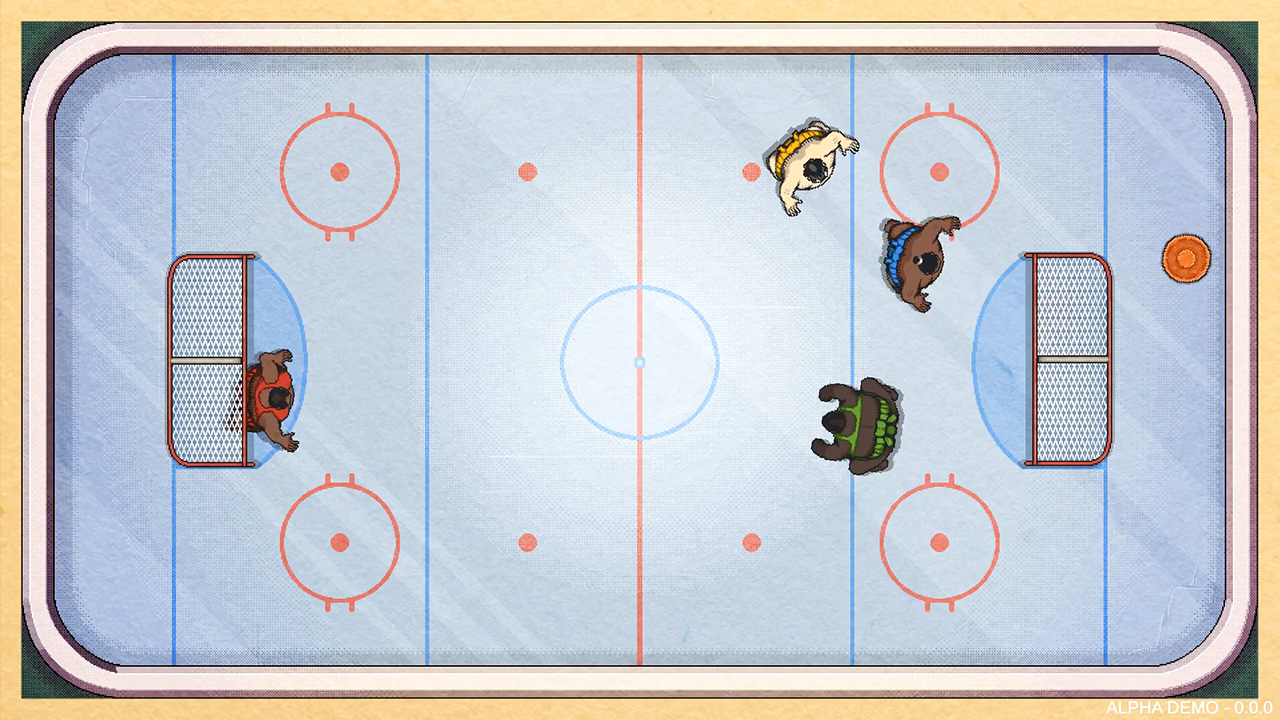 Circle of Sumo ($7.49 from $9.99 until 6/11)
Paper Wars: Cannon Fodder Devastated ($0.99 from $9.99 until 6/11)
Valkyria Chronicles ($14.99 from $19.99 until 6/11)
That'll do it for today, friends. With Nintendo's real E3 stuff starting tomorrow, it's going to get a lot busier around here. What are you all hoping to see? Are you excited by what you've seen so far? Feel free to comment below and talk about it all. As for me, I'll be back tomorrow with some time-delayed news and a gentle reminder to tune into the E3 Nintendo Direct. As always, thanks for reading!