The idea behind the TouchArcade Game of the Week is that every Friday afternoon we post the one game that came out this week that we think is worth giving a special nod to. Now, before anyone goes over-thinking this, it doesn't necessarily mean our Game of the Week pick is the highest scoring game in a review, the game with the best graphics, or really any other quantifiable "best" thing. Instead, it's more just us picking out the single game out of the week's releases that we think is the most noteworthy, surprising, interesting, or really any other hard to describe quality that makes it worth having if you were just going to pick up one.
These picks might be controversial, and that's OK. If you disagree with what we've chosen, let's try to use the comments of these articles to have conversations about what game is your game of the week and why.
Without further ado…
Lovecraft's Untold Stories
I feel like I'm always saying that there are amazing, highly-acclaimed games on Steam that I NEVER would have known even existed were it not for them being ported to mobile. This week presents case #1,347,229 of exactly that as Blini Games has brought their fan-favorite but largely under the radar release Lovecraft's Untold Stories ($3.99) from Steam and consoles to iOS. Lovecraft's Untold Stories actually launched on desktop just back in January of this year and then on consoles just about a month ago, so this is a case of the iOS port arriving fairly soon after the launches of other platforms, which is nice.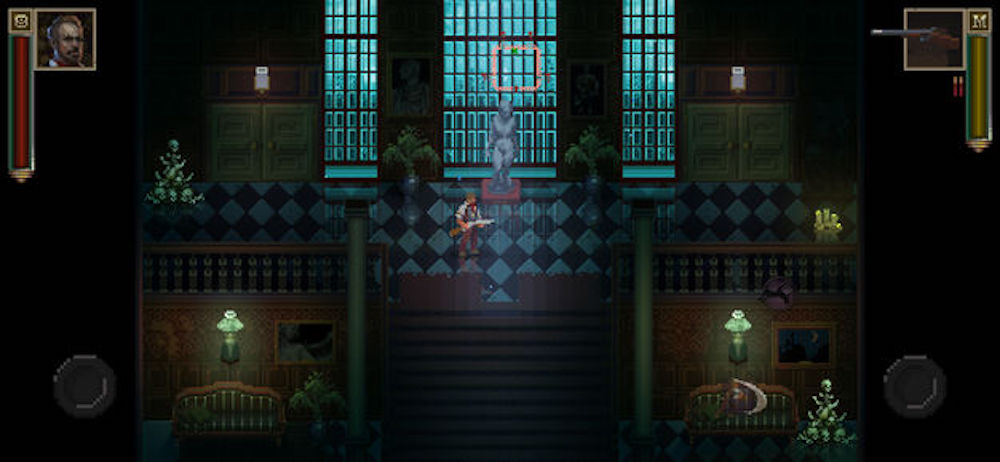 Dual-stick shooters have always been a great fit for mobile touchscreens, and at its core that's what Lovecraft's Untold Stories is. But all the action is accompanied by a hefty dose of roguelite and RPG elements. There's actually a ton of lore and bits of info to find out during play which really adds to the enjoyment. I find myself actually caring about different characters and what is going on rather than just wanting to shoot everything that moves and hack away every piece of furniture.
Of course, this is a Lovecraft-inspired game, and with that comes all sorts of unspeakable horrors. There really is a dark and twisted vein running through Lovecraft's Untold Stories, and due to some of the unsettling stuff you'll come across, there's actually a mechanic where you can lose your sanity by being exposed to too much of it. You can counter this by exploring areas thoroughly and uncovering info about this awful stuff, and since knowing about it makes it less scary it'll spare some of your sanity. It's a really neat mechanic that adds a lot to the tension and already twisted nature of the game and forces you to seek out all the hidden info in the game.
With 5 different characters each with their own unique play styles, randomly generated level layouts, multiple creepy locations to explore and fight in, and many of the most famous elements of H.P. Lovecraft's work, Lovecraft's Untold Stories has a ton to offer, especially for a game on mobile. The main gripe right now is that the game isn't good at suspending play if you're interrupted by a call or have to exit the app for some reason. There are multiple checkpoints and save areas so while it has rogue elements there is a lot of progression that carries over across multiple games. However, if you exit the app and it disappears from the multitasking memory (which seems to happen quite easily) it's possible you could lose the progress of your current run, which can actually be quite a bit of time.
The developers are working on a solution for this issue already and I wouldn't let it prevent you from picking up the game, but it's worth noting. Other than that I haven't been this impressed with a mobile game in a long time, and players in our forums have been loving this one all week. Dare I say that it gives me a heavy vibe of my all-time favorite mobile game, Wayward Souls? So if you value premium mobile games that have a ton of meat on their bones, Lovecraft's Untold Stories should be on your radar.