Hello gentle readers, and welcome to the SwitchArcade Round-Up for June 7th, 2019. We've got tons of news today, and it's only going to get more plentiful from here as we begin the run-up to E3. Luckily for me, there weren't too many new releases today, so my good typing fingers are still intact. But wait! Is that a huge list of sales? Curses, I'll never thumb-wrestle again! Let's go, go, go!
News
'Darksiders Genesis' Takes the Series in a Whole New Direction
Ever since the Darksiders series kicked off with the adventures of War, one of the Four Horsemen of the Apocalypse, it was assumed there would be at least four games. It's been… a bit of a bumpy road, and to be honest I wasn't quite sure we'd be seeing much more after the third game hit like a wet noodle. But no! We are getting the adventures of the last of the Horsemen, Strife, and it's really going in a new direction this time. Darksiders Genesis looks to be a top-down Diablo-style hack-and-slash, and it's being developed by Airship Syndicate, who are best-known for the surprisingly excellent Battle Chasers: Nightwar. Details are scarce right now, but the game does appear to have co-op, as Strife is joined by War in the trailer footage.
The Stylish 'My Friend Pedro' Has a Release Date – June 20th
Geez, does Devolver Digital ever take a break from releasing amazingly stylish action games? The violent shoot-em-up My Friend Pedro is just about ready to make its debut, and the release date is now locked in. You can look forward to playing this wild ballad of gunplay and fruit friendship on June 20th. The publisher has released yet another trailer to help hype up the release date, so have a gander as long as you're not anywhere where watching a video about a person shooting a bunch of people is going to get you in trouble. If you do get in trouble, try blaming the banana.
'Virtua Racing' and 'Wonder Boy in Monster Land' Coming West in Late June
The SEGA AGES releases on Switch have all been incredible versions of the games, packed with all the extras and options you could ask for. The only problem for many has been the somewhat slow rate of releases outside of Japan. Right now, the Western releases are lagging behind the Japanese ones by three titles: Puyo Puyo, Virtua Racing, and Wonder Boy in Monster Land. Well, two out of three isn't bad, right? No idea what's going on with Puyo Puyo, but the other two will release together on June 27th. That's a mere three weeks away! The price for each will be $7.99, just like the other games in the series, and both titles are absolutely worth picking up.
Free-to-Play Racer 'Asphalt 9: Legends' is Coming to Switch this Summer
After bringing Modern Combat: Blackout to the Switch several months back, Gameloft is now ready to bring its other major brand to the platform. Asphalt 9: Legends will come to the Switch this summer, and unlike the previous game, it's not being released as a paid game. No friends, this will be the free-to-play model of Asphalt we've known and tolerated on mobile for the last several years. But it does have a few extras to sweeten the deal. A four-player splitscreen mode is available for offline racing enjoyment, and naturally since the Switch is a portable machine without a network connection, the game can be played offline. Well, parts of it, anyway. Nevertheless, the Switch is not exactly flush with decent racing games featuring real cars, so I suspect this will easily find an audience on the platform.
Check Out the 'Crash Team Racing Nitro-Fueled' Launch Trailer
Mmm, it feels like the mascot wars all over again these days, except in kart-racing form. Mario Kart 8 Deluxe is ever-present, Sonic just raced in with a solid effort in the form of Team Sonic Racing a few weeks ago, and now we are a mere two weeks away from the release of Crash Team Racing Nitro-Fueled. This is a pretty beefy remake of the original game that also includes tracks and elements from other Crash racing games. Activision has released a new launch trailer for the game that shows off a bunch of gameplay modes, so if you're looking forward to its June 21st release, go ahead and feast your eyes. This isn't Switch footage, keep in mind, but it's still interesting.
'Citizens of Space' Arrives on June 18th
Earthbound is one of those games that just seems to light a fire in the soul of many game developers, and as such we've seen plenty of games inspired by it come along. One of the early examples of that was Citizens of Earth, which first came out in 2015 and eventually released on just about every platform. You played as the blow-hard President of Earth who had to conscript his citizens to help ward off an invasion. Although successful, it was a game with plenty of issues, and the developer means to address them with Citizens of Space, the follow-up that will arrive on Switch and other platforms on June 18th. Yes, in less than two weeks. Anyway, you play once again as a blow-hard leader who has to recruit his citizens to help out. This time, it's to reclaim the Earth. Hopefully the right lessons were learned from the first game, but at the very least it should be amusing. We'll know soon enough.
XSEED Announces Two New 2019 Releases for Switch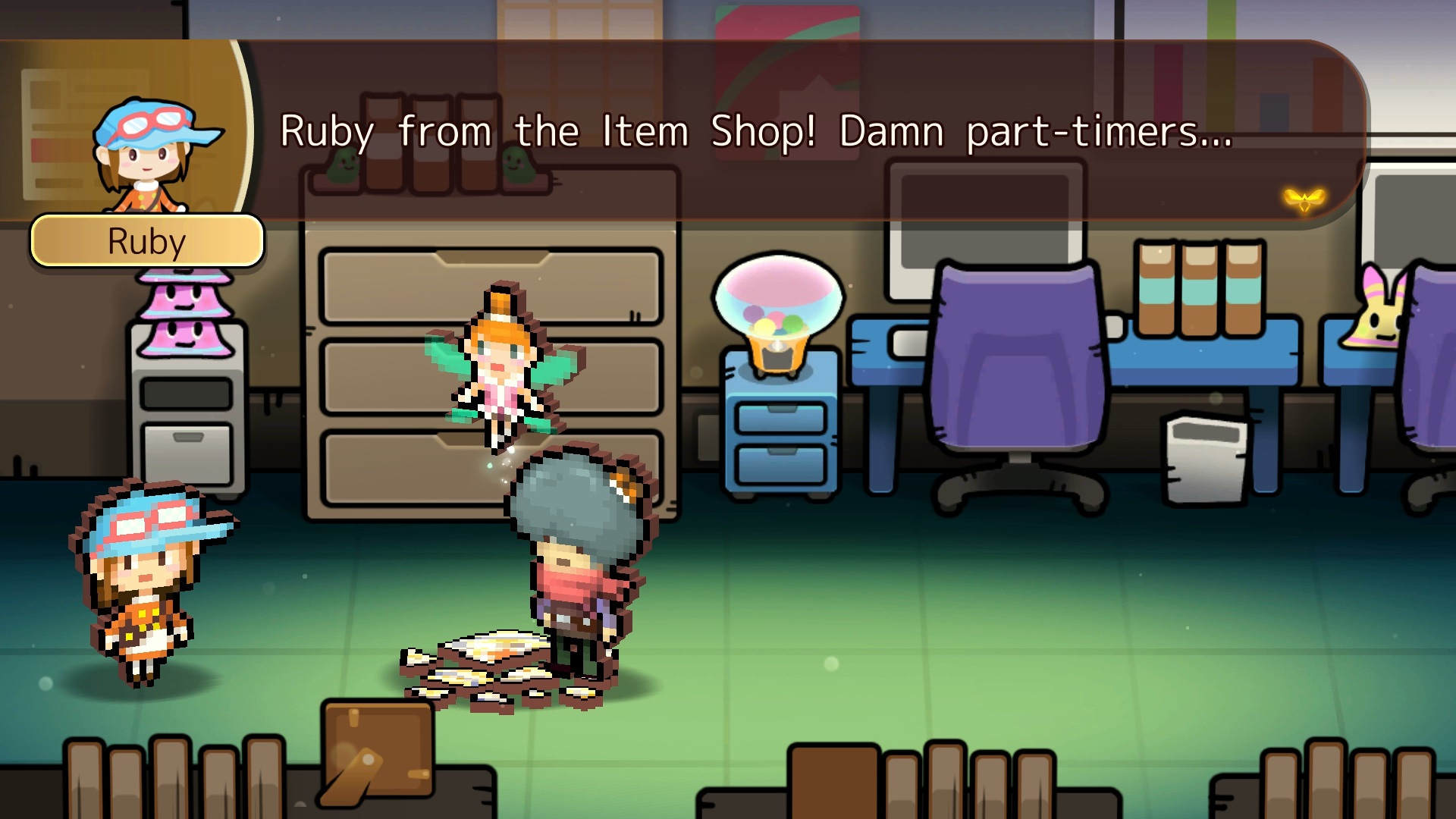 While XSEED is often busy handling the Western releases of its parent company Marvelous, it does occasionally take on releases from other developers. As part of its Switch line-up this year, the publisher will bring two more games to the West. The first is called Heroland, and it takes place in a theme park where guests can live the RPG hero experience. This game was known as Work x Work in Japan and has been out for a while. The other game is called Sakuna: Of Rice and Ruin. Developed by Edelweiss of Astebreed fame, this game combines side-scrolling action with crafting and farming. The game had already been announced for PC and PS4, but it will be making its way to Switch in the West this winter.
New Releases
Arcade Archives Solomon's Key ($7.99)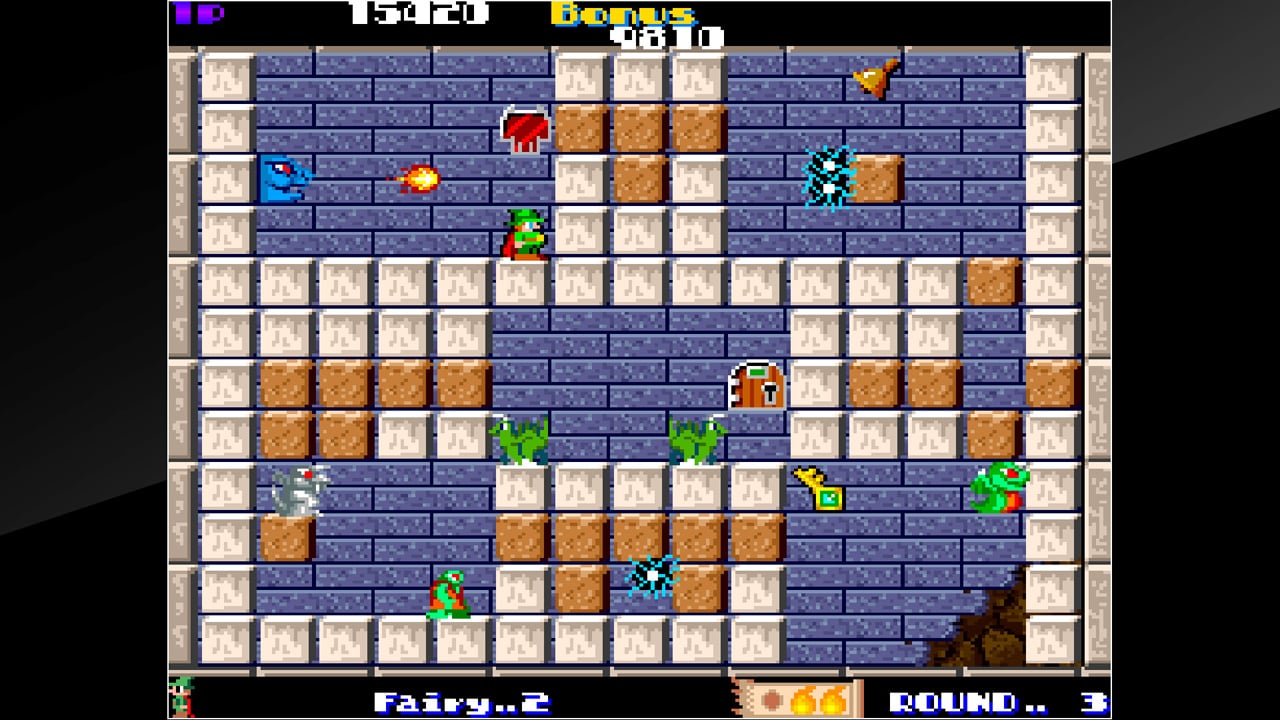 I suspect most people are familiar with this game through one of its home ports, but there was an arcade version released almost at the same time. Of course, with the NES version available via the Nintendo Switch Online app, some might wonder what the differences are. Well, the arcade version looks and sounds better, and it also has five bonus rounds that don't appear in the NES version. The NES version itself has a few levels that are not in the arcade version. All told, they share around 45 levels between them, so there's little reason to go for one if you have the other. Nevertheless, Hamster has done its usual admirable job here, so if you're a nut for the game or don't have a Switch Online subscription, it's not the worst thing you could buy.
Refunct ($2.99)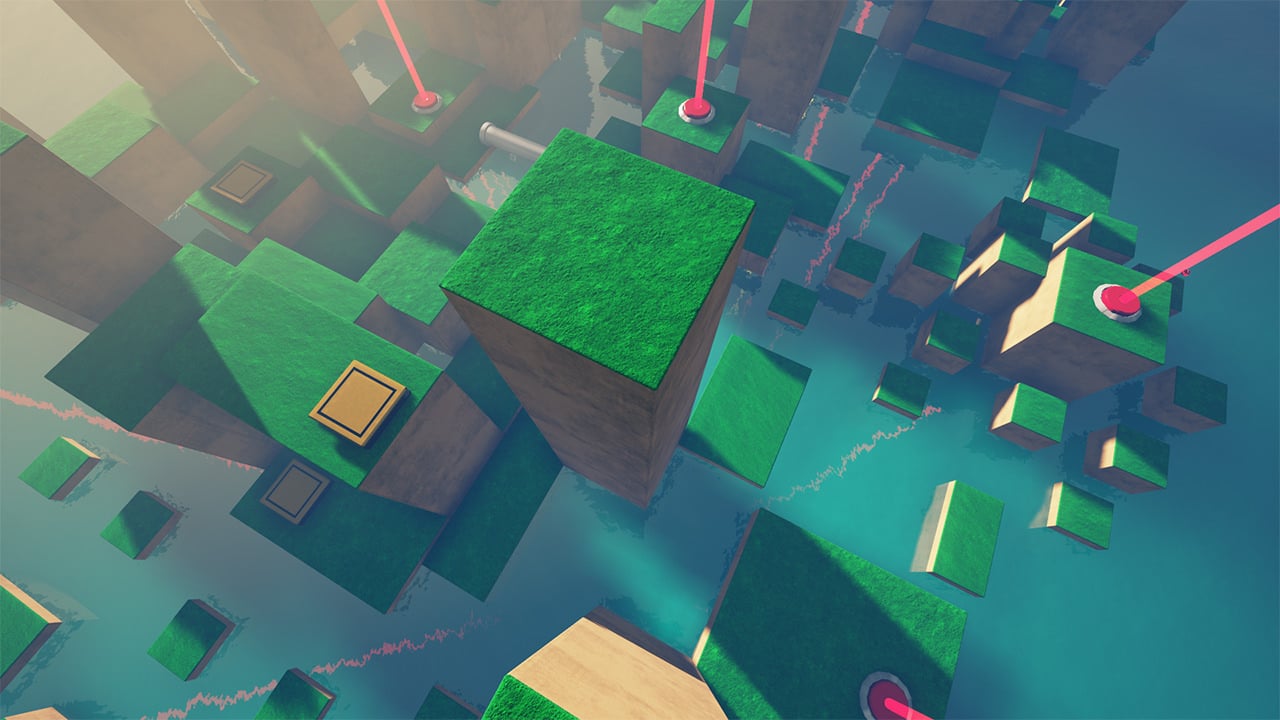 Refunct is a first-person platformer that looks good, sounds nice, and has really tight controls. So you're probably wondering why it only costs three dollars, right? Well, it's very short. Like, under a half hour short. In terms of visual variety, what you see in the screenshots is all you get. You can move around, jump, crouch, kick off walls, and that's about it. There are no enemies, but there are some hard-to-reach items that you'll need to collect to 100% complete the game. You'll also need to "paint" every block by setting foot on it. But it's not long, and it's pretty relaxed in terms of difficulty. Is it worth three dollars? Sure, I think it is. It's a fun little world to romp through and the controls feel good. If you're looking for a game to really sink your teeth into, this isn't it. But if you just want to go somewhere else for a half hour, this is a few well-spent dollars.
Warlocks 2: God Slayers ($17.99)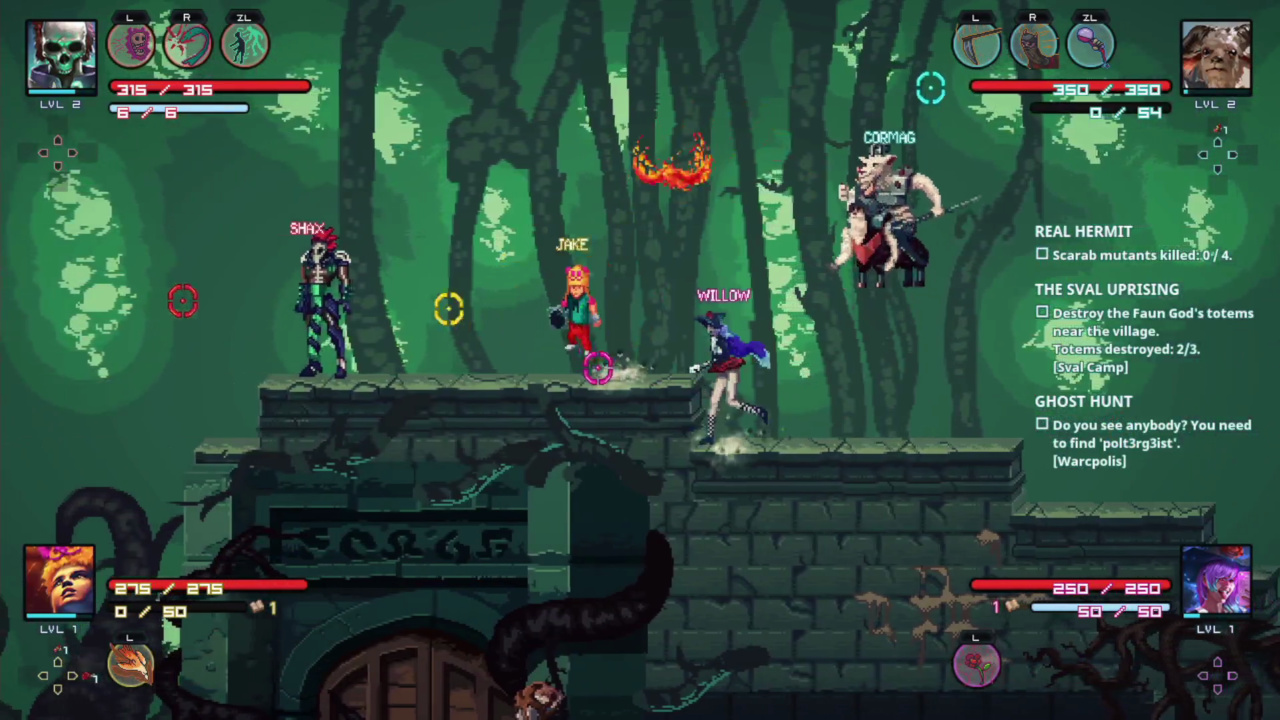 This is a side-scrolling action-RPG for up to four players (local play, natch) that takes a humorous approach to hacking, slashing, and looting. There are five different types of Warlocks to choose from, and forty different kinds of enemies. The developer says the game is about ten hours long, so it might be a good one for those who prefer their RPGs on the shorter side. It looks interesting but I didn't get a chance to play this yet, so I can't really say much about its quality. The developer has released a moderately well-received game before, but it was in a totally different genre so I'm not sure how much that means. Add in the fact that Qubic is publishing it on Switch and it feels like the words "wait for a sale" are slathered all over this one in red paint.
Neon Junctions ($4.99)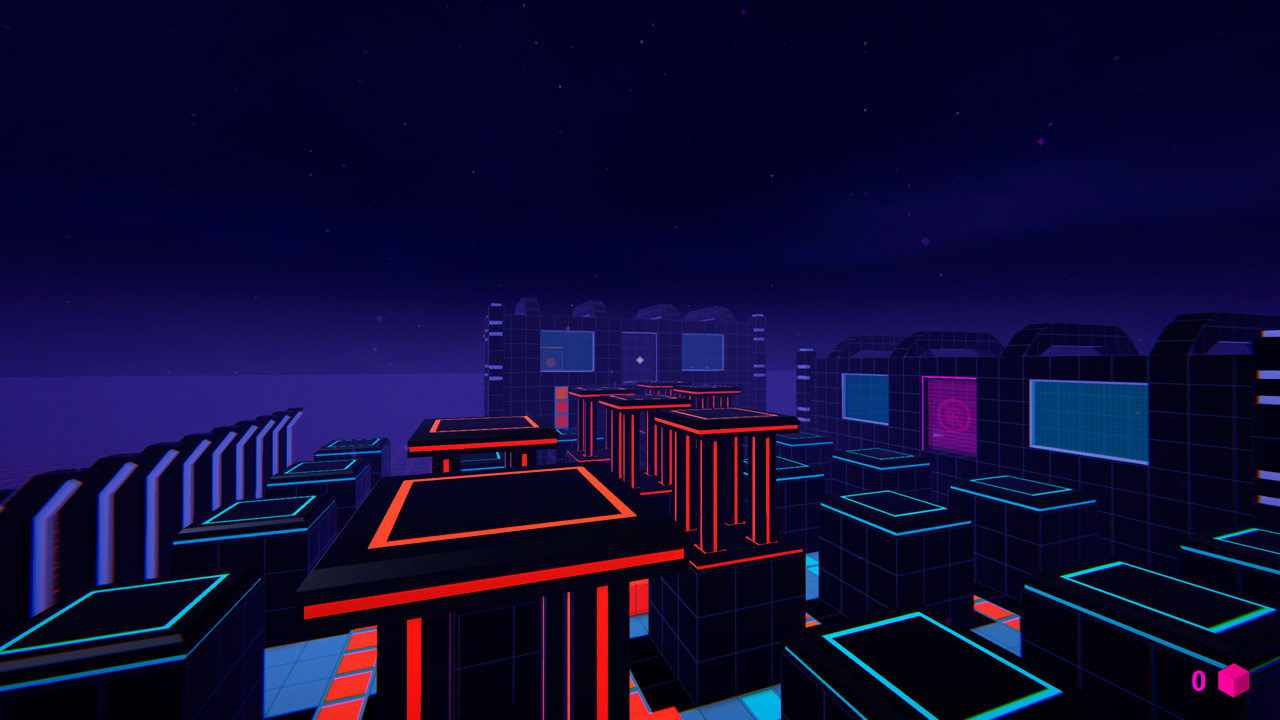 This is a first-person puzzle game that certainly has an unusual look and perspective to it as this genre goes. You've got 34 puzzles to deal with here, and most of them involve moving conductive cubes to the proper nodes to get everything working properly. It's a pretty cool concept but it never really goes as far with it as I'd like, leaving the whole experience feeling a bit empty. It's just one of those games where you reach the ending and it feels like there should be another set of levels, or maybe an expansion or something. But I suppose if you like the aesthetic and aren't looking for a taxing puzzler, this is at least cheap and different.
Sales
Check out that huge pre-launch discount on Dandy Dungeon. It's a great game, and that is one aggressive early adopter price. Most of the other sales today are games we often see discounted, but the Piczle Lines games, the Atelier titles, and a few other notables like Oceanhorn and Blossom Tales are less-frequently spotted. Plenty to consider there, friends. Luckily, there's very little overly tempting in the outbox. Moonlighter is the only one of the bunch that isn't on sale all that often. Don't blow all of your money, though, as Nintendo has already announced they'll be kicking off a sale on June 11th when E3 gets going.
New Games on Sale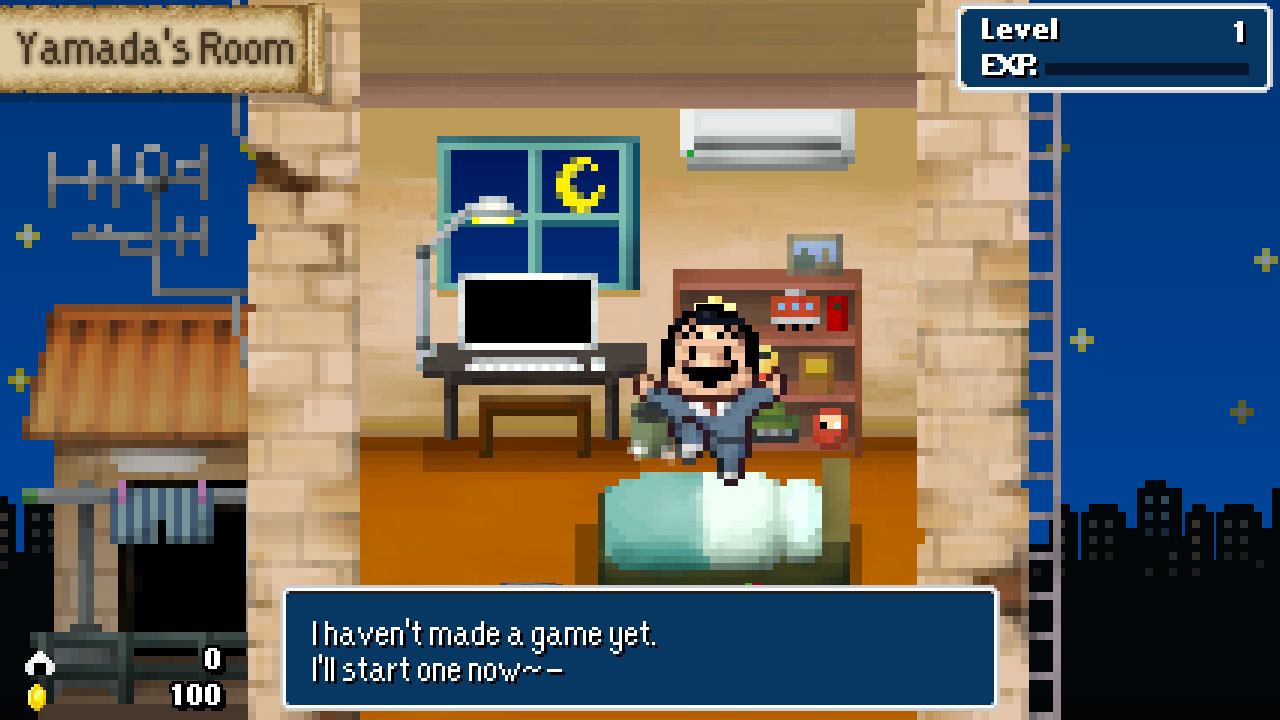 Dandy Dungeon – Legend of Brave Yamada ($16.99 from $24.99 until 6/27)
Hue ($7.99 from $9.99 until 6/20)
My Friend Pedro ($16.99 from $19.99 until 6/20)
Piczle Lines DX ($7.49 from $14.99 until 6/20)
Piczle Lines DX 500 More Puzzles! ($4.99 from $9.99 until 6/20)
Piczle Colors ($6.00 from $12.00 until 6/20)
Syberia ($9.99 from $29.99 untl 6/19)
Syberia 2 ($9.99 from $29.99 until 6/19)
Violett ($0.99 from $9.99 until 6/26)
Ginger: Beyond the Crystal ($9.99 from $19.99 until 6/16)
Dead Synchronicity: Tomorrow Comes Today ($5.99 from $14.99 until 6/16)
Nightmare Boy ($4.99 from $9.99 until 6/16)
Island Flight Simulator ($15.99 from $19.99 until 6/20)
3D MiniGolf ($15.99 from $19.99 until 6/20)
Super Toy Cars ($4.99 from $9.99 until 6/24)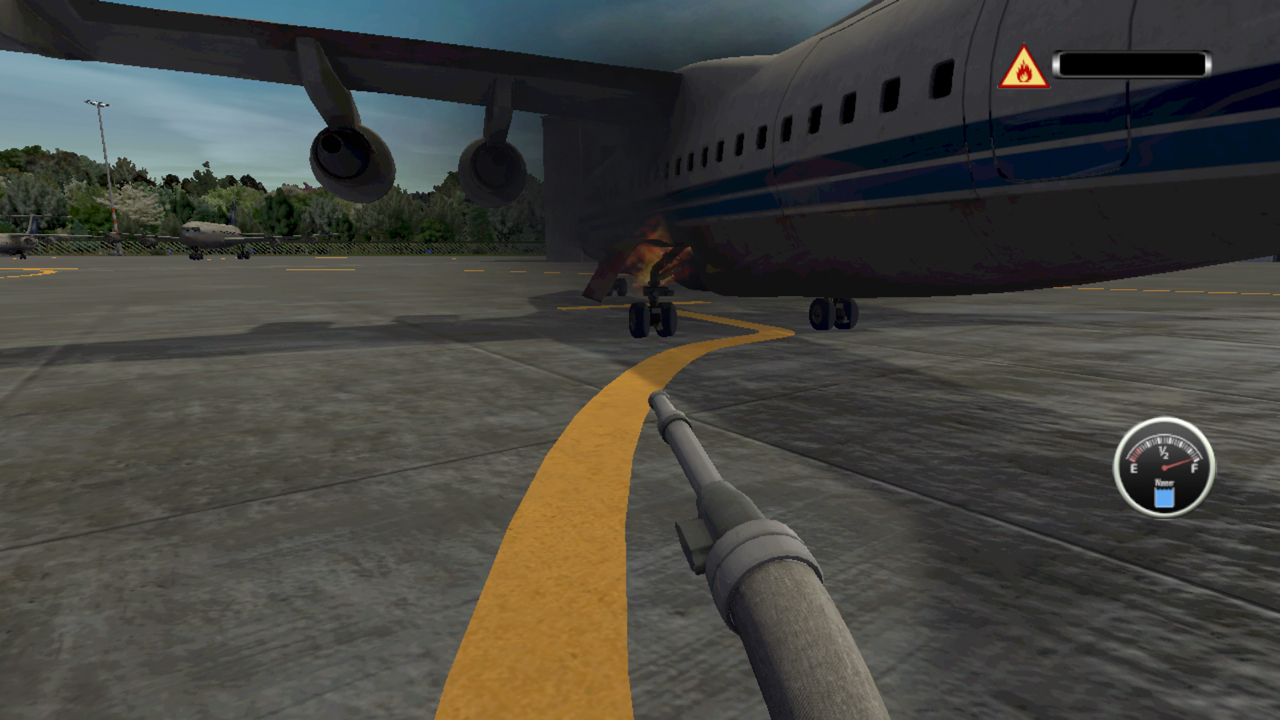 Firefighters: Airport Fire Department ($15.99 from $39.99 until 6/20)
Firefighters – The Simulation ($15.99 from $39.99 until 6/20)
Glaive: Brick Breaker ($0.99 from $9.99 until 6/26)
Late Shift ($6.49 from $12.99 until 6/20)
Professional Farmer ($15.99 from $39.99 until 6/20)
Professional Construction ($15.99 from $39.99 until 6/20)
Timberman VS ($0.19 from $1.99 until 6/26)
Super Chariot ($7.99 from $19.99 until 6/19)
Die for Valhalla! ($8.03 from $11.99 until 6/20)
Anima: Gate of Memories – The Nameless Chronicles ($11.99 from $19.99 until 6/16)
Anima: Gate of Memories ($11.99 from $19.99 until 6/16)
Ultra Space Battle Brawl ($7.49 from $14.99 until 6/13)
NoReload Heroes ($0.99 from $9.99 until 6/26)
Shut Eye ($0.39 from $3.99 until 6/26)
Tiny Hands Adventure ($0.79 from $7.99 until 6/26)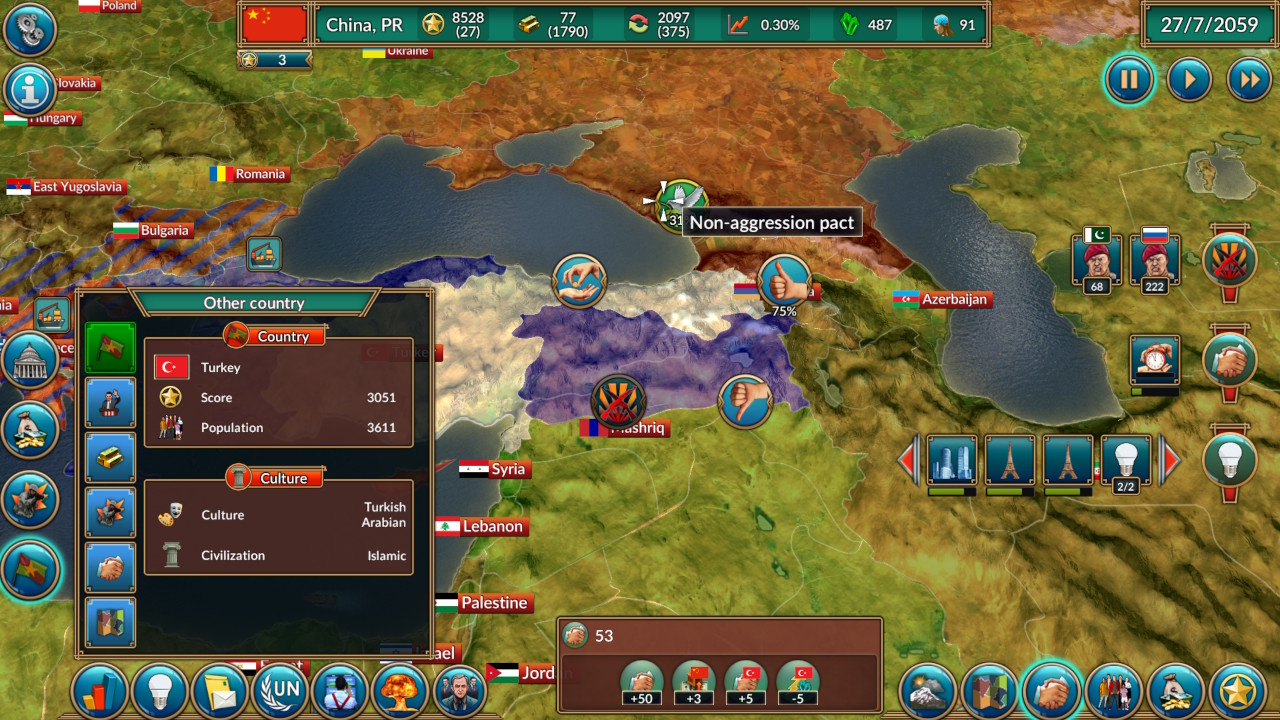 Realpolitiks ($2.49 from $24.99 until 6/26)
Freaky Awesome ($7.14 from $12.99 until 6/16)
Demon's Crystals ($8.24 from $14.99 until 6/16)
Mars: Chaos Menace ($5.49 from $9.99 until 6/16)
3D Billiards – Pool & Snooker ($15.99 from $19.99 until 6/20)
Awe ($3.49 from $4.99 until 6/16)
Fishing Universe Simulator ($2.49 from $9.99 until 6/26)
Bad Dream: Coma ($2.49 from $9.99 until 6/26)
Merchants of Kaidan ($2.49 from $9.99 until 6/26)
Thea: The Awakening ($14.39 from $17.99 until 6/20)
X-Morph: Defense ($13.99 from $19.99 until 6/12)
History 2048 ($2.49 from $4.99 until 6/20)
Mechstermination Force ($10.79 from $11.99 until 6/20)
Summer Sports Games ($19.99 from $24.99 until 6/20)
Oceanhorn – Monster of Uncharted Seas ($9.99 from $14.99 until 6/21)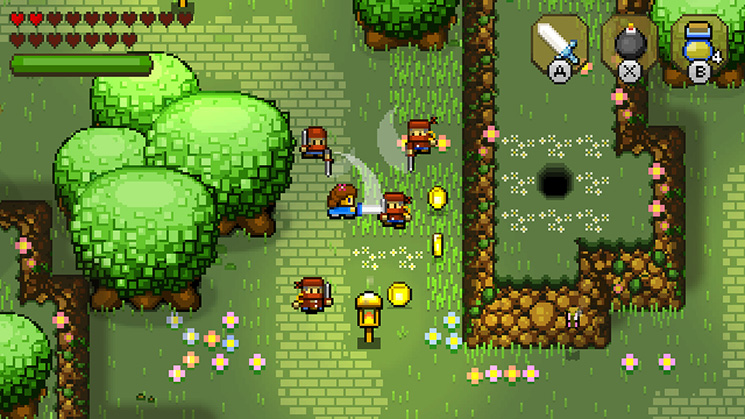 Blossom Tales: The Sleeping King ($9.99 from $14.99 until 6/21)
Gear.Club Unlimited 2 ($29.99 from $59.99 until 6/26)
Ludomania ($0.99 from $3.99 until 6/25)
Atelier Lydie & Suelle: Alchemists & Mysterious Paintings ($35.99 from $59.99 until 6/18)
Nelke & the Legendary Alchemists ($47.99 from $59.99 until 6/18)
Atelier Rorona: The Alchemist of Arland ($29.99 from $39.99 until 6/18)
Atelier Totori: The Adventurer of Arland ($29.99 from $39.99 until 6/18)
Atelier Meruru: The Apprentice of Arland ($29.99 from $39.99 until 6/18)
Atelier Arland Deluxe Pack ($67.49 from $89.99 until 6/18)
Sales Ending This Weekend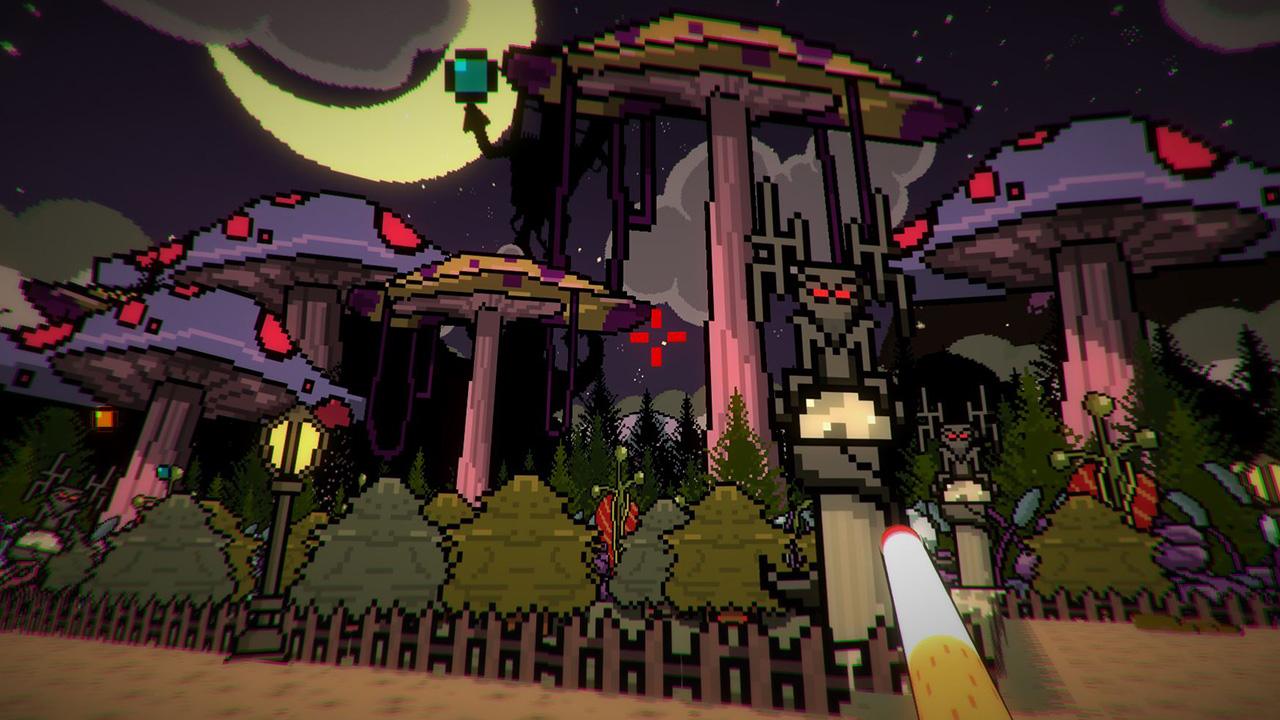 Baobabs Mausoleum Ep. 1 ($4.19 from $5.99 until 6/8)
Bleep Bloop ($2.79 from $3.99 until 6/8)
Car Mechanic Simulator ($9.74 from $14.99 until 6/8)
Eternum Ex ($9.09 from $12.99 until 6/8)
HexGravity ($1.59 from $1.99 until 6/8)
Joe Jump Impossible Quest ($2.39 from $2.99 until 6/8)
Monster Puzzle ($3.99 from $4.99 until 6/8)
Aragami: Shadow Edition ($20.99 from $29.99 until 6/9)
Cast of the Seven Godsends ($1.29 from $12.99 until 6/9)
Moonlighter ($14.99 from $24.99 until 6/9)
Rogue Bit ($2.99 from $4.99 until 6/9)
The Long Reach ($3.74 from $12.99 until 6/9)
The Walking Vegetables ($2.59 from $12.99 until 6/9)
That's all that's good today, friends. With E3 upon us very soon, there are sure to be plenty of surprises on the horizon. What are you hoping to see? What do you expect to see? Feel free to comment below and let me know. As for me, I've got a bunch of games to play this weekend for future reviews, so I'm going to get on that now. Thanks for reading!