Hello gentle readers, and welcome to the SwitchArcade Round-Up for June 5th, 2019. It's a bit of a quiet one today, but that's alright. Tomorrow will have a lot on the plate, so we might as well chill out and try to pick at the old backlog, right? Yes, there is the matter of that Pokemon Direct, but as I'm writing this, it's still in the future, while it's almost certainly in your past. We'll cover whatever comes from that in tomorrow's article. Still, even without that we've got a few bits of news to look at today, along with a couple of new releases. Are they good? Well friends, the beauty of parallel worlds theory is that in some dimension, they definitely are. Throw in some of that classic sales information, and that's basically the lot for today. Let's roll up our sleeves and get down to business!
News
'Double Dragon 2', 'City Connection', and 'Volleyball' Join Switch Online in June
Nintendo has announced the new additions to the Nintendo Switch Online NES catalog for June, and they are… well, they're not very impressive. Hitting the service June 12th are Technos Japan's Double Dragon 2, Jaleco's City Connection, and Nintendo's own Volleyball. Double Dragon 2 is pretty good, and City Connection can be fun for a bit if you're in the right mood. Volleyball is one of those early releases from Nintendo that share the same title screen music. It's really simple and stays fun about as long as any of those early sports releases do. Let's hope the long-rumored SNES support comes soon, because this tank is running on fumes these days.
PQube Will Bring Kemco's 'Raging Loop' to the West Later This Year
Kemco is probably most well-known these days for its cookie-cutter JRPG releases, and yeah, that's fair beans. But they sometimes try something different, and one of those experiments was horror visual novel Raging Loop. While Kemco itself opted not to localize the game, it seems prolific purveyor of visual novels PQube has picked it up for Western release. The game will release in North America and Europe sometime later this year. I'm always glad to see more games in this genre localized, particularly when they come from developers outside of the usual lot. We'll have more details on this one later once further information comes out.
It's Better Down Where It's Wetter in the Latest 'Smash' Event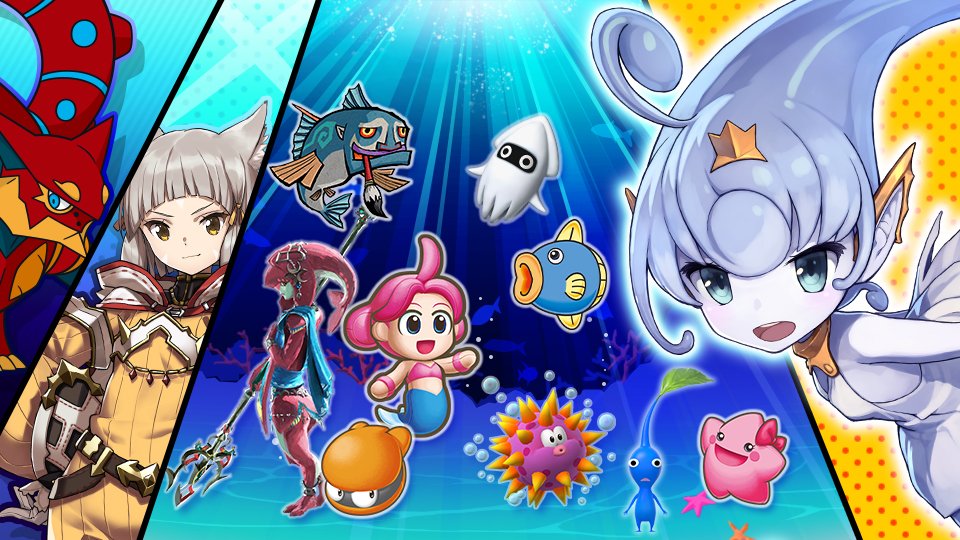 Another week, another Super Smash Bros. Ultimate Spirit Board event. As usual, this will kick off on Friday and run through the weekend. The theme this time around is Making a Splash, and the featured spirits are all connected to the water somehow. Fish them up and filet them to earn more gold than usual. That's really all there is to it, but I suppose a lot of people are going to be playing Smash with or without the events, so why not join in?
New Releases
The Savior's Gang ($4.99)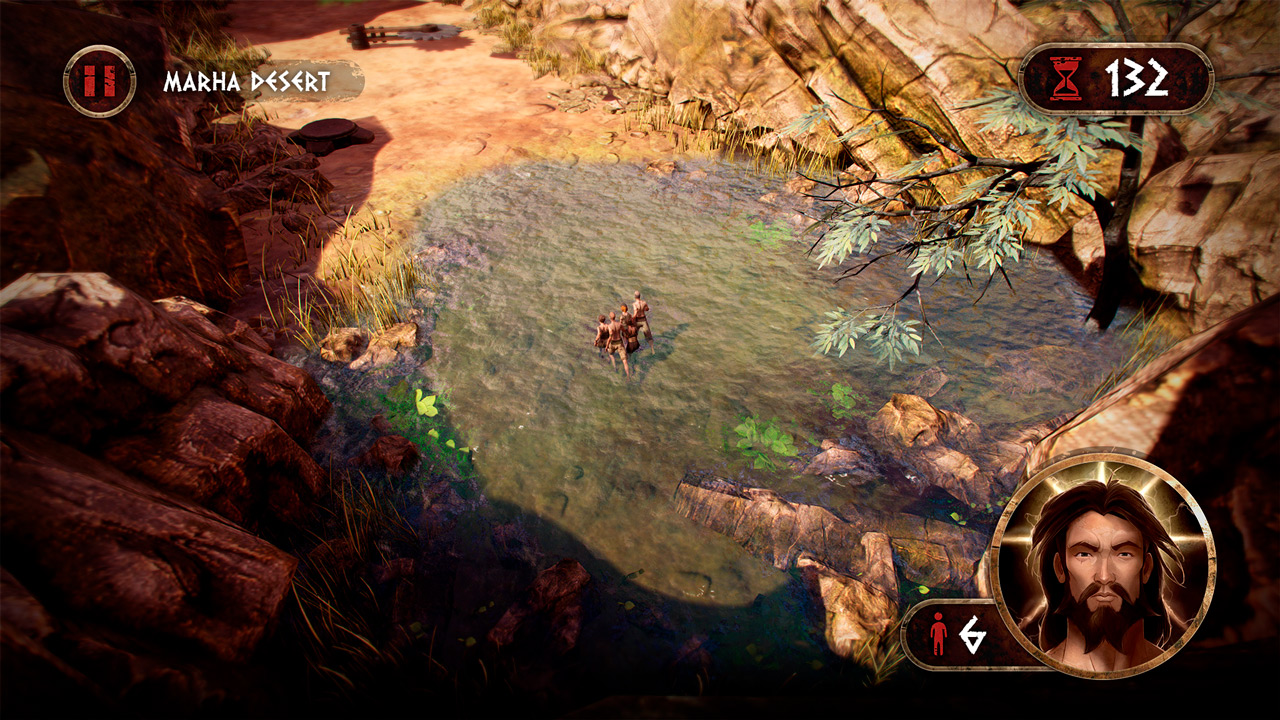 Irreverent humor based around Jesus Christ feels a little out of date to me, but hey, just about everything runs in cycles. Anyway, you are an unnamed savior who looks like a pretty famous guy, and you've just been crucified. Worse still, you seem to be trapped between heaven and Earth, and your dad is really upset for obvious reasons. And as dads of famous saviors tend to, this dad is going to take it out on the people of Earth. You have to safely guide your followers through the world as the proverbial house is coming down around you. The game's tongue is constantly planted firmly in its cheek, and to its credit it doesn't seem particularly badly made. Well, you know the words by now, friends: not my thing, but it may be yours.
Car Mayhem ($9.99)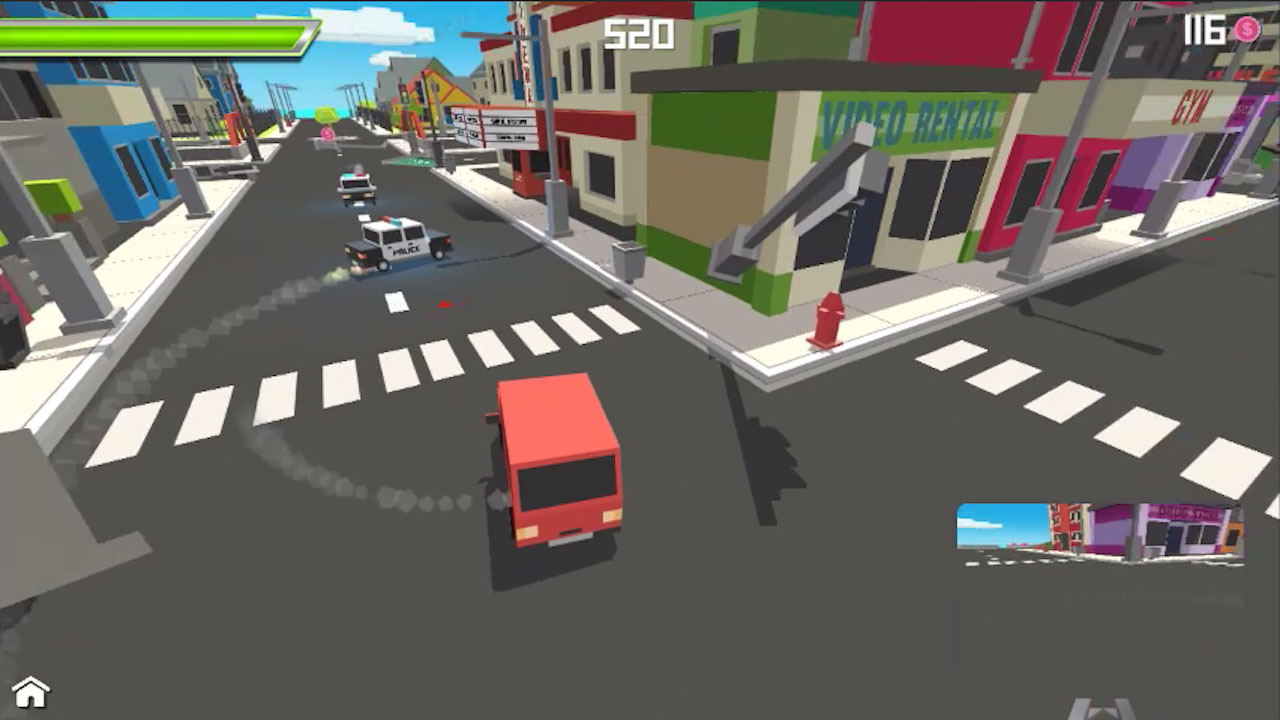 Mmmm. Okay, if I've done my homework properly, this is more or less a Switch version of a free browser game. There are three little mini-games included here. In Pursuit, you are trying to get away from the police and also collecting coins that will unlock other cars. In Apocalypse, you are also trying to collect coins but instead of running from cops, you are trying to clip as many zombies as you can before time runs out. Finally, Destruction sees you in a demolition derby with nine other cars. Doing well will earn you coins, as you might guess. There are more than 100 cars to unlock, which is probably the only thing that will keep you playing this game for more than five minutes. Seems like something people would go for if it were a buck or two. At ten, it's a bit silly.
Sales
At the time of writing, there aren't an awful lot of new sales yet. We'll likely see the usual deluge in a day or two, but for now it's slim pickings. Valkyria Chronicles is on sale and if you haven't played that before, let me assure you that it's outstanding. The curious title The World Next Door is discounted for one day only, and it's something unusual if nothing else. Paper Wars is on sale more often than I draw breath, but there it is again. The outbox mostly contains the usual stuff, but pay heed to the newer games like Giga Wrecker Alt and American Fugitive. They may be on sale again soon, or they may not. But if you're really interested, you may want to grab them now.
New Games on Sale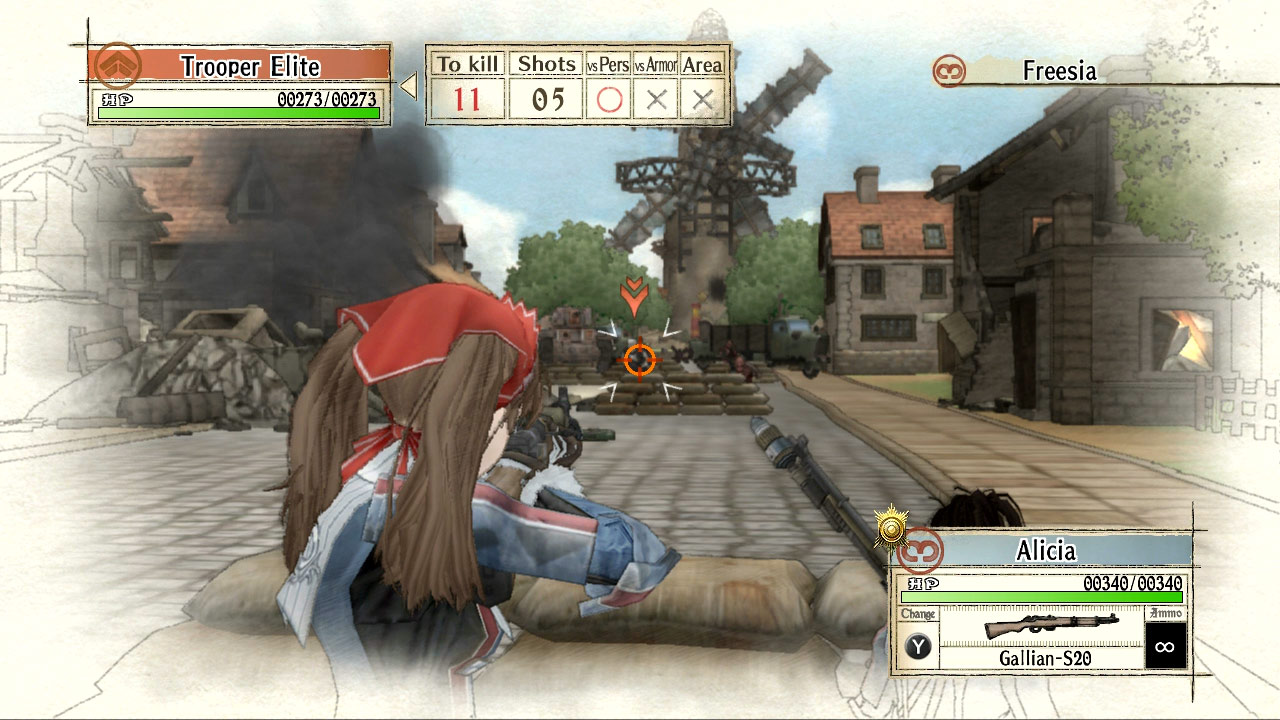 Valkyria Chronicles ($14.99 from $19.99 until 6/11)
The World Next Door ($9.99 from $14.99 until 6/6)
Paper Wars: Cannon Fodder Devastated ($0.99 from $9.99 until 6/11)
Sales Ending Tomorrow, Thursday, June 6th
88 Heroes – 98 Heroes Edition ($14.97 from $29.95 until 6/6)
99Seconds ($1.49 from $2.99 until 6/6)
A Hole New World ($4.99 from $9.99 until 6/6)
American Fugitive ($15.99 from $19.99 until 6/6)
Bit Dungeon Plus ($4.49 from $8.99 until 6/6)
Conga Master Party! ($2.48 from $9.95 until 6/6)
Dracula's Legacy ($15.99 from $19.99 until 6/6)
Gear.Club Unlimited ($17.99 until $44.99 until 6/6)
Gekido Kintaro's Revenge ($6.92 from $9.89 until 6/6)
Gem Crash ($2.49 from $5.99 until 6/6)
Ghoulboy ($4.99 from $9.99 until 6/6)
Giga Wrecker Alt ($18.74 from $24.99 until 6/6)
Grand Prix Rock 'N Racing ($3.99 from $7.99 until 6/6)
Grave Danger ($15.99 from $19.99 until 6/6)
Holy Potatoes! A Weapon Shop?! ($11.99 from $14.99 until 6/6)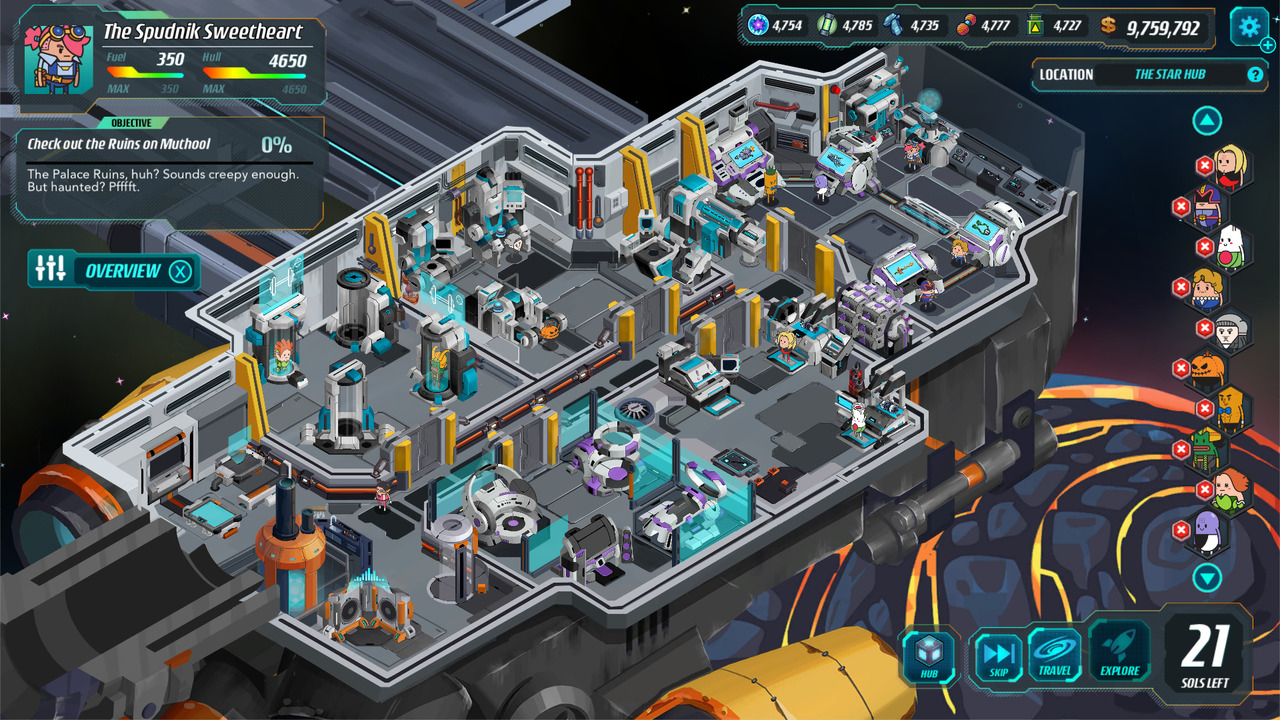 Holy Potatoes! We're In Space?! ($11.99 from $14.99 until 6/6)
Ice Cream Surfer ($4.00 from $8.00 until 6/6)
Inversus Deluxe ($2.99 from $14.99 until 6/6)
Job the Leprechaun ($1.49 from $2.99 until 6/6)
Just Shapes & Beats ($14.99 from $19.99 until 6/6)
Legend of the Tetrarchs ($13.49 from $14.99 until 6/6)
Lovers in a Dangerous Spacetime ($8.99 from $14.99 until 6/6)
Lumo ($11.97 from $19.95 until 6/6)
Mad Age & This Guy ($1.14 from $4.99 until 6/6)
Mahjong Deluxe ($15.99 from $19.99 until 6/6)
Maria The Witch ($2.49 from $4.99 until 6/6)
Mercury Race ($3.99 from $7.99 until 6/6)
Miles & Kilo ($5.99 from $7.99 until 6/6)
Moorhuhn Remake ($5.59 from $6.99 until 6/6)
Ninja Shodown ($8.97 from $14.95 until 6/6)

Phantom Doctrine ($16.19 from $17.99 until 6/6)
Red's Kingdom ($7.99 from $9.99 until 6/6)
Season Match ($7.99 from $9.99 until 6/6)
Six Sides of the World ($5.00 from $10.00 until 6/6)
Stunt Kite Party ($0.49 from $9.99 until 6/6)
Tales of the Tiny Planet ($11.99 from $14.99 until 6/6)
The Knight & the Dragon ($4.99 from $9.99 until 6/6)
The World Next Door ($9.99 from $14.99 until 6/6)
Trailblazers ($17.99 from $29.99 until 6/6)
Typoman ($6.49 from $12.99 until 6/6)
Undead's Building ($3.99 from $5.99 until 6/6)
That's the end of it for today, friends. Tomorrow has a bunch of interesting new games coming, with the charge being led by Slay the Spire. We'll be taking a quick look at each of them, as usual, and bringing whatever news and sales come along for the ride as well. As for me, I'm just going to keep reloading Konami's Contra Anniversary Collection page in case a release date shows up. As always, thanks for reading!