It's all kicking off in this week's Arena of Valor news roundup. The game has been dealt another blow if a new report is to be believed, lending credence to the idea that Arena of Valor is about to be usurped by KoG, LoL Mobile, or just its own failure to grab the kind of audience Tencent wanted to replicate outside of China.
What a way to spend our 52nd, an thus the 1st anniversary of the AoV roundup, huh? This could be the end of the road.
Tencent Allegedly Disbands AOV's Marketing Team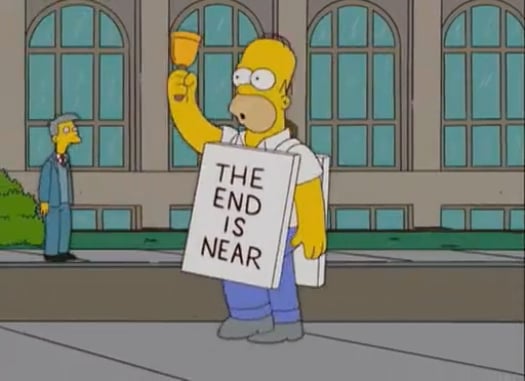 With all this talk of KoG and/or League of Legends Mobile entering the scene, several media outlets have finally begun to look deeper into Arena of Valor. The resulting reporter focus has potentially unearthed Tencent's recent decision to disband the game's marketing/community team. What marketing team?" I hear you ask. Well, whatever was there no longer is.
The report by Reuters suggests the game flopped in Tencent's mind due in part to its more generic non-descript themes, lack of platform appeal in the west, and a player base of "just 100,000-150,000" daily users compared to the Chinese version's 55 million. Fault was also placed on a strained relationship between League of Legends developer Riot Games and Tencent.
Tencent had reportedly wanted Riot Games to develop a mobile version of its popular MOBA and went on to develop Arena of Valor when they refused. Seeing it and its mega-popular Chinese counterpart as a knock-off, Riot Games managed to freeze the game's marketing for 2 months after Tencent enlisted prolific League of Legends players to promote their product. Reuters' source at Tencent, who refused to be identified, said "Maybe they think we had gone too far by taking the game overseas". It would explain the game's lack of marketing after the first few months.
The company also seems to regret the decision to replace Kings of Glory's characters, which were mostly based on Chinese mythology, with characters of a more Western flavor, saying it made it "difficult for us to organize an international tournament". Using Facebook to replicate the popularity of Chinese social platforms like WeChat were also in vain.
Versions of the game in Asia under brands like Garena are said to be doing well with around 14 million daily active users. Ironically, this is said to be because marketing efforts were outsourced and low-cost, rather than worked on by Tencent's internal teams.
So what does this mean for the west? We won't really know until the Arena of Valor World Cup comes and goes toward the end of June. With the rumors floating around, Tencent has refuted the claims according to Yicai Global.
Arena of Valor May Patch Notes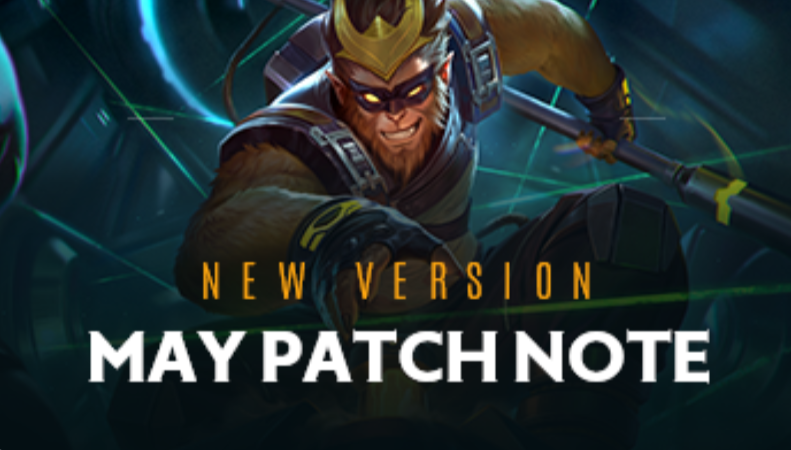 But enough of all the doom and gloom! Whether we're a sinking ship or not, the smaller May patch has arrived. Containing basically everything you should have read about in last week's entry (like role queuing) it's a certainly a step forward for a game that's apparently on life support. Sorry for the reminder.
Things didn't go quite so smoothly for the update, however. Maintenance was extended far beyond the original schedule, but players eventually logged in to rejoice over two things; 5 Magic Crystals and 500 Gems as compensation, and, more importantly, the removal of the pesky red "new" dot above the Settings icon that's messed with our minor OCD tendencies for at least 6 months.
If you haven't updated already, you're in for a 1GB treat.
AOV Leaks Ahoy!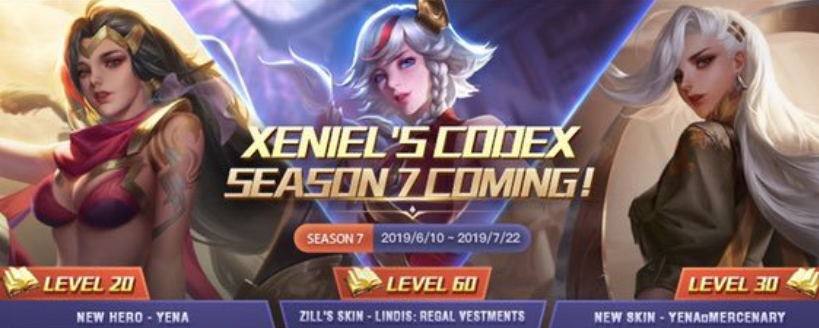 As with any update that's come before it, Twiter user AOVLEAKS has punctured the game's files and let release dates and images sputter out. If AOV patches were something you applied to bicycle tires, we'd suggest buying a better brand.
The first of these news skins is non-other than the initially Biker Gang Wukong. Expect that on June 7. Xeniel's Codex Season 7 kicks off soon after, with new hero Yena, who you can read a little about here, her alternate skin, and the premium Regal Vestments Lindis. Moren fans finally get a new outfit on June 14 as the short gunner takes up the hose with the Fireman skin.
Adding a bit of cuteness on June 18 is the Maid Cafe Roxie skin for a relatively cheap 399 vouchers, followed by Propeller Mina a week later. Papillon Krixi makes her return that same week with a 25% discount.
The second new character of the month will be Enzo on June 28. Pick up his alternate "Dangerous Gentleman" skin if you're into that sort of look. And lastly, there's Argent Fairy Arum on July 5. Just like Krixi's outfit, there's a 25% discount here for the first week.