Hello gentle readers, and welcome to the SwitchArcade Round-Up for May 24th, 2019. In today's article, we've got a bunch of news and new releases to talk about. For new releases, we've got everything from classics of the past to nifty ports of more recent games, and a few brand-new titles to round things out. And do we have sales? Naturally, we have many sales. A few of them are even worth buying! Let's go to it!
News
'Bloodstained: Ritual of the Night' is Now Available for Pre-Order
Friends. Friends. We are about one month away from a new Koji Igarashi exploratory platformer. Let that sink in. It has been more than 10 years since the last proper Igarashi Castlevania game, and I don't know about all of you, but I hunger. So yes, very excited. If you are also excited, I feel obliged to let you know that you can now pre-order Bloodstained: Ritual of the Night on the eShop for $39.99. The game releases on June 25th on the Switch, one week later than other platforms. It will take up 4.8 GB on your memory card, so you may want to make some room before you pick it up.
The DLC for 'Dead Cells' is Now Available as a Free Download
It's been a little wait compared to other platforms, but the Rise of the Giant DLC for Dead Cells is now available on Switch. It adds ten new enemy types, three new skills, ten new weapons, a new shop, a new hidden level with an ultimate boss battle, and much more. If you already own the game, the DLC is free at the moment. So go and get it if you want it. And you do want it, don't you? Of course you do.
Konami's 'Arcade Classics Anniversary Collection' Has an Update Coming
Today, Konami's Japanese Twitter account announced that version 1.02 of Arcade Classics Anniversary Collection for the Switch is on its way. The update adds a vertical or tate option to the games that were originally displayed that way: Typhoon, Scramble, and TwinBee. This will rotate the image on the screen, allowing you to enjoy the games the way they were meant to be played. Pair your Switch with a handy Flip Grip and you'll have the ultimate way to play that trio of amazing shoot-em-ups. The update is currently going out in Japan, so it will presumably follow shortly in other regions. Maybe even by the time you read this!
New Releases
Arcade Archives Image Fight ($7.99)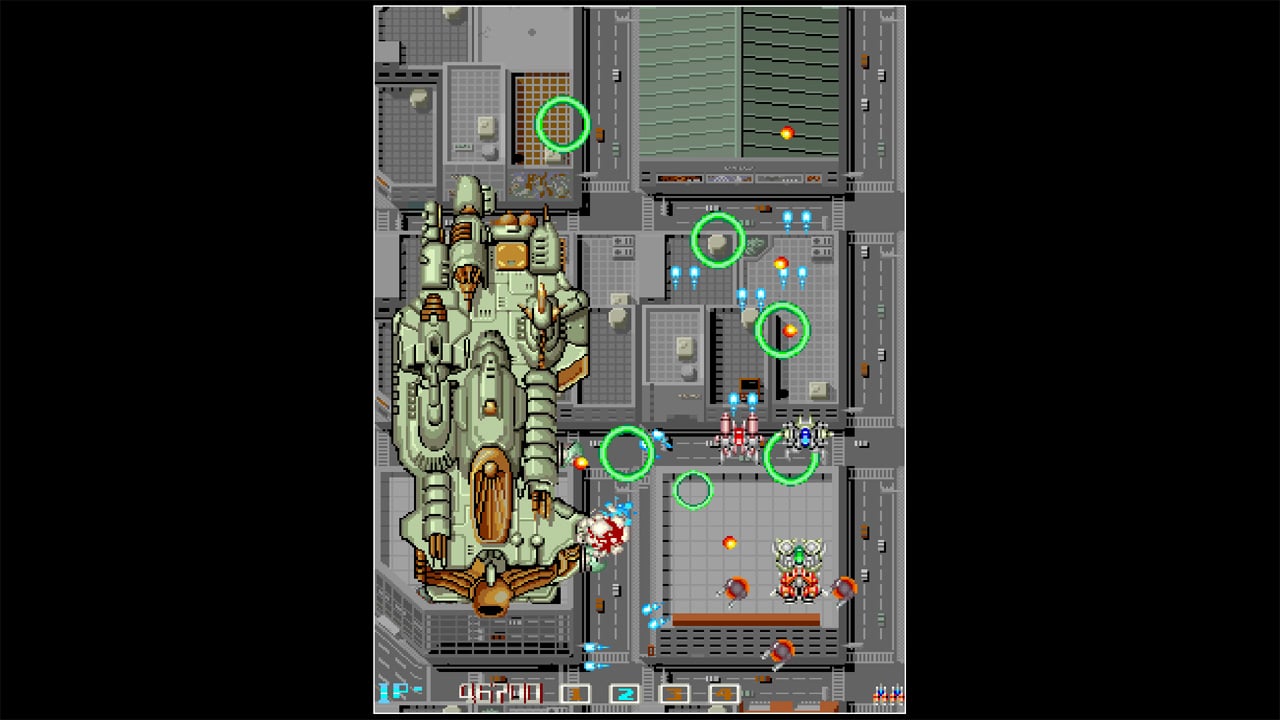 SwitchArcade Highlight!
Irem's 1988 vertical shoot-em-up is a genuine classic of the genre. Heck, the creator of Radiant Silvergun has cited Image Fight as the main inspiration behind that game, so if you've never played this gem in its original arcade form, it's time to do some homework. But don't worry, it's the really fun kind of homework that involves playing an arcade classic lovingly brought to the Switch by the good folks at Hamster. The main gimmick of this game involves the pods that you can pick up. There are two types, one that only fires forward, and another that moves in relation to the movement of the ship. It also allows the player to control the ship's speed, a rather unusual feature for a game of this vintage.
Prime World: Defenders (Free)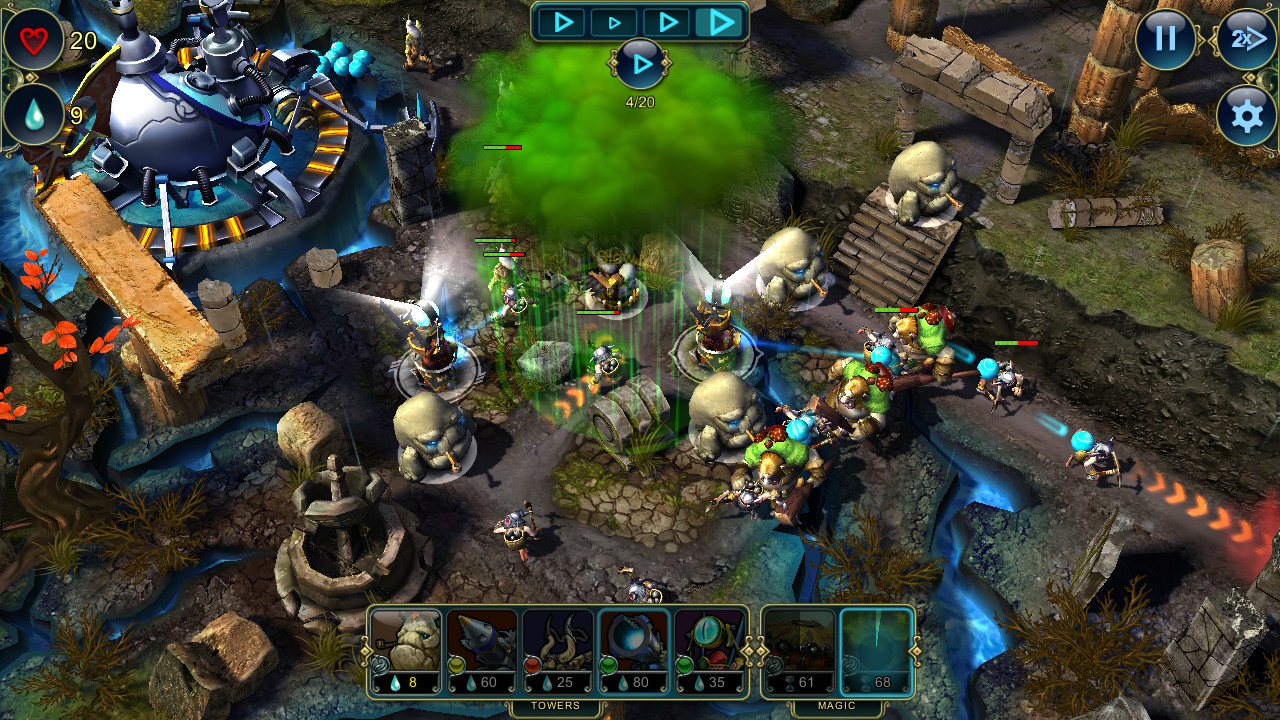 This game has been around on other platforms for just about seven years now, so it's obviously got its fans. The basic idea is tower defense meets card game, and that free price tag means exactly what you would think it does: microtransactions up the wazoo. It's also extremely grind-heavy, and the only way to properly alleviate that is to open your wallet. Deliberately terrible difficulty curve aside, this is a somewhat interesting single-player tower defense game that was just about average back in 2012. Just spend the money on OTTTD instead, please.
Alternate Jake Hunter: Daedalus The Awakening of Golden Jazz ($39.99)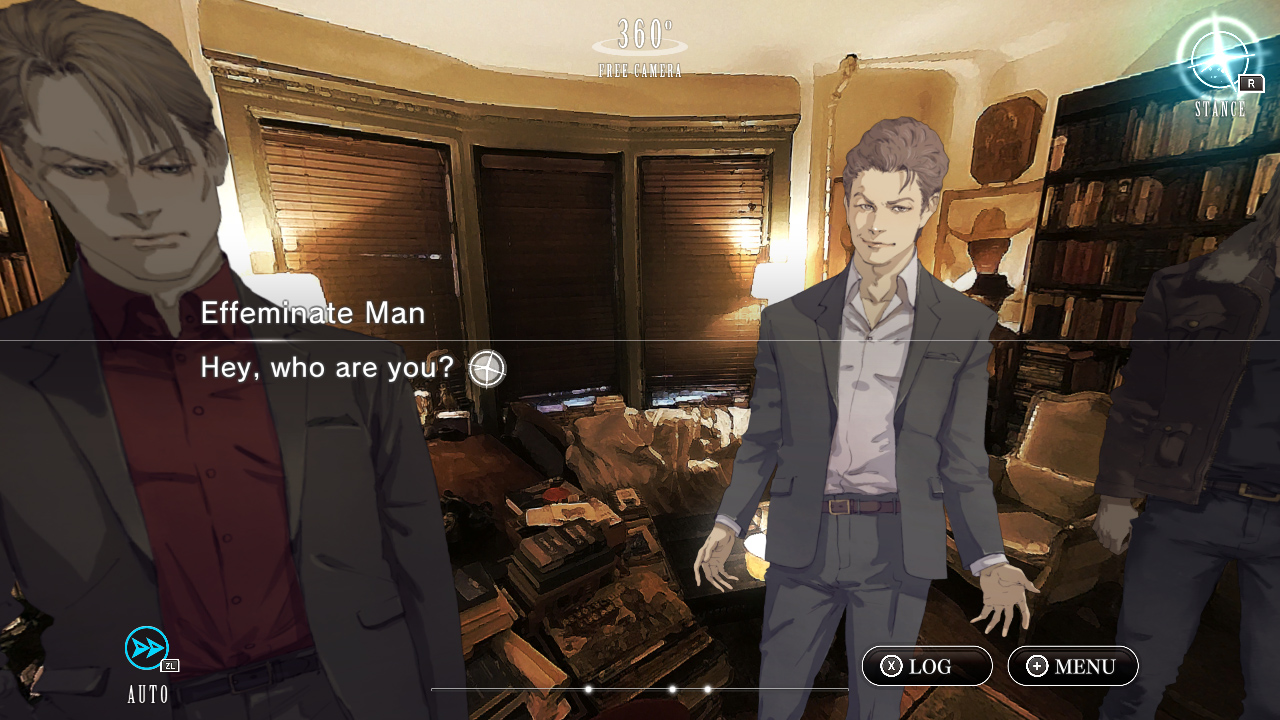 And word salad title of the day goes to this spin-off the Jake Hunter adventure series. Some has murdered the grandfather of Saburo Jinguji, and he has to track down whoever is responsible. Whatever happened, it seems connected to the last word his grandfather spoke: Daedalus. This long-running series has had its ups and downs, and at least as far as I've gathered from reviews of the Japanese version of Daedalus, this is one of those downs. Still, in acting as an alternate-universe spin-off, it at least provides a jumping-on point for anyone who hasn't played the earlier games.
TT Isle of Man: Ride on the Edge ($49.99)
The iconic TT Isle of Man race comes to the Switch with TT Isle of Man: Ride on the Edge in what is presumably a port of the game that graced a number of other platforms last year. Developed by Kylotonn, who were also behind the recent V-Rally 4, this game aims to give you the speed and sensation of racing a motorbike. The version that hit other consoles got mixed reviews, but most of them agreed that it at least nailed that bit properly. Does the Switch version do the same? Well, I've got to be honest: that dreadful V-Rally 4 port does not fill me with confidence here. Probably best to wait and see some reviews from fans of the sport.
Skelly Selest ($9.99)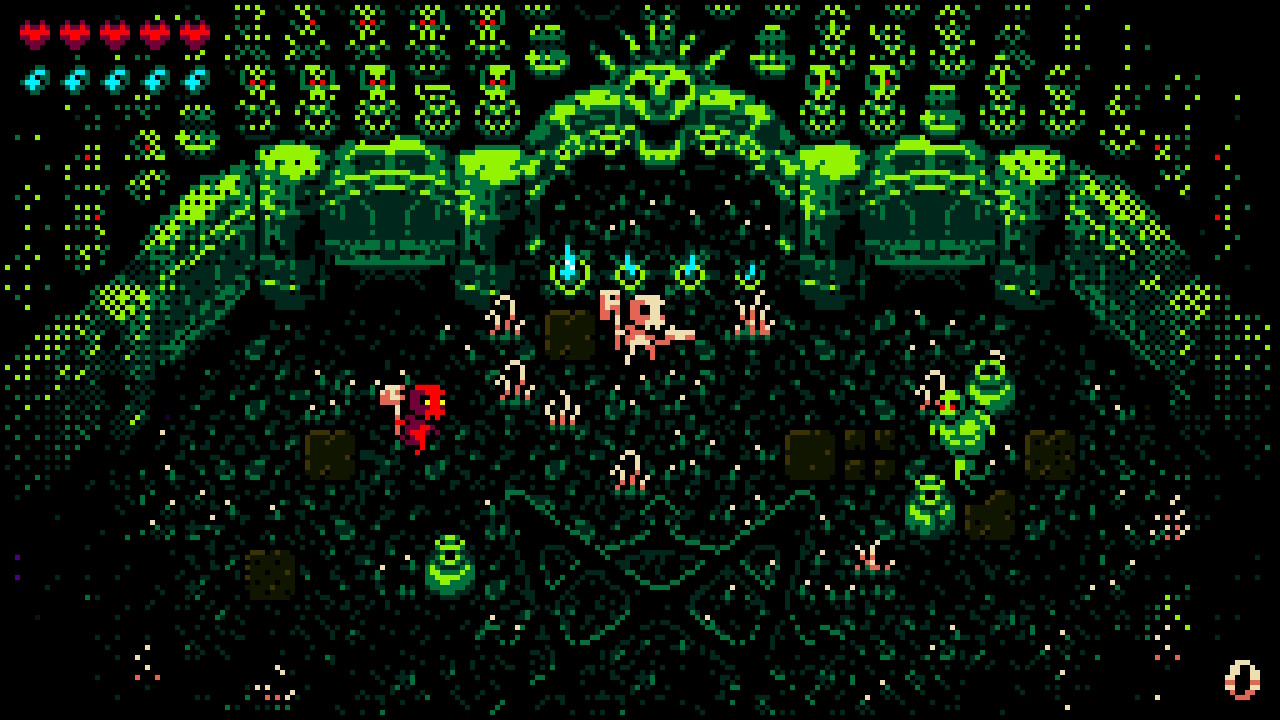 Hmm, yeah. This looks okay. It's another one of those top-down roguelite-ish action games that the Switch has plenty of, similar to games like Nuclear Throne or Enter the Gungeon. It seems to be very well-liked on Steam, which if nothing else is generally a good sign. Similar to another recent release, Akane, your character in this game has both a gun and a melee attack. The gun has limited ammo that can only be recharged by going to town on enemies with the melee attack, so you have to balance between the two styles appropriately. The idea here is to try to get as high a score as possible by chaining together combos. You get a few different modes to play with, too. One weird thing is that the Switch version of the game is super-dark for whatever reason compared to other versions I've seen. I don't know. Like I said, it seems okay, so if you're really into these sorts of games, you'll probably get your ten bucks' worth out of Skelly Selest.
Back in 1995 ($9.99)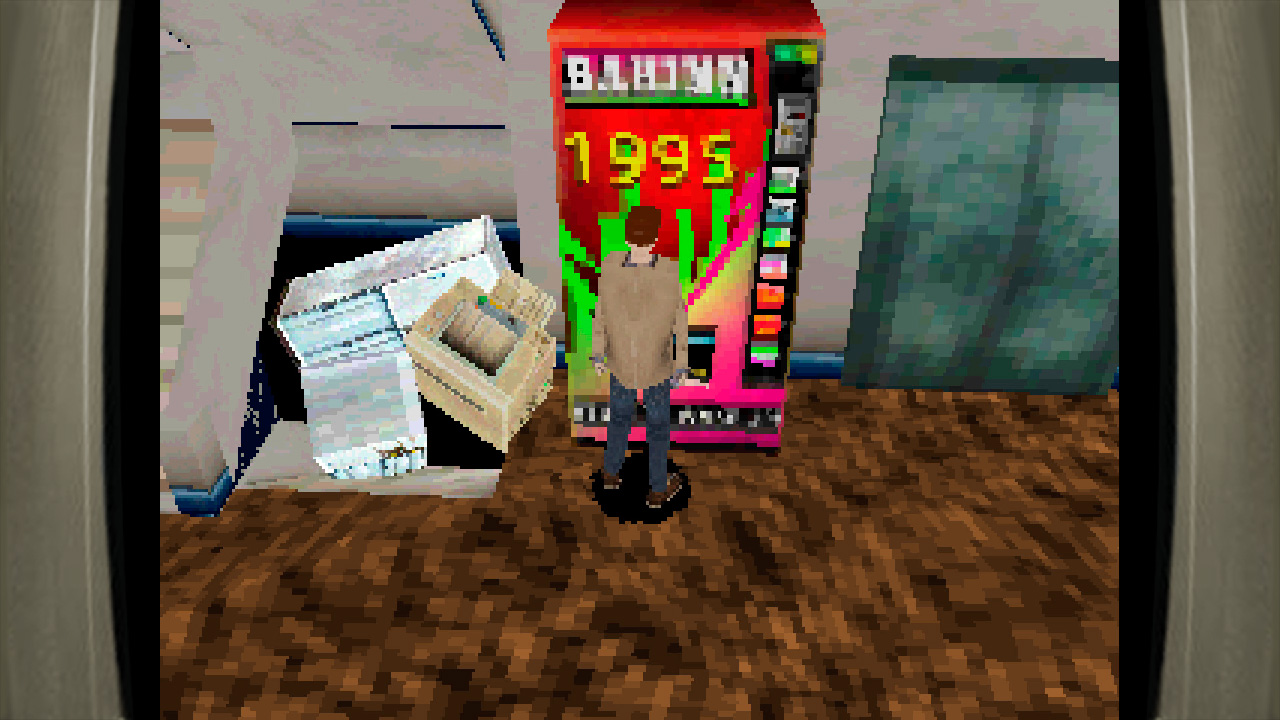 Yeah, we're starting to get into nostalgia for early 32-bit 3D now. Well, why not? Back in 1995 is a throwback to the era after the era that throwback games usually throw back to. It's a low-poly survival horror game with clunky controls and all kinds of references to the ancient era of 1995. Sigh. Treasure your time, younger friends. It passes quicker than you might expect. Anyway, this game got pretty lousy reviews from critics and players alike on other platforms, and it seems to be just what it looks like on the tin: an amusing novelty with a very narrow target. It's also a fairly short game, which may be deliberate as that was kind of the style at the time. Is it worth a tenspot? I can't answer that for you.
Sword Art Online: Hollow Realization Deluxe Edition ($49.99)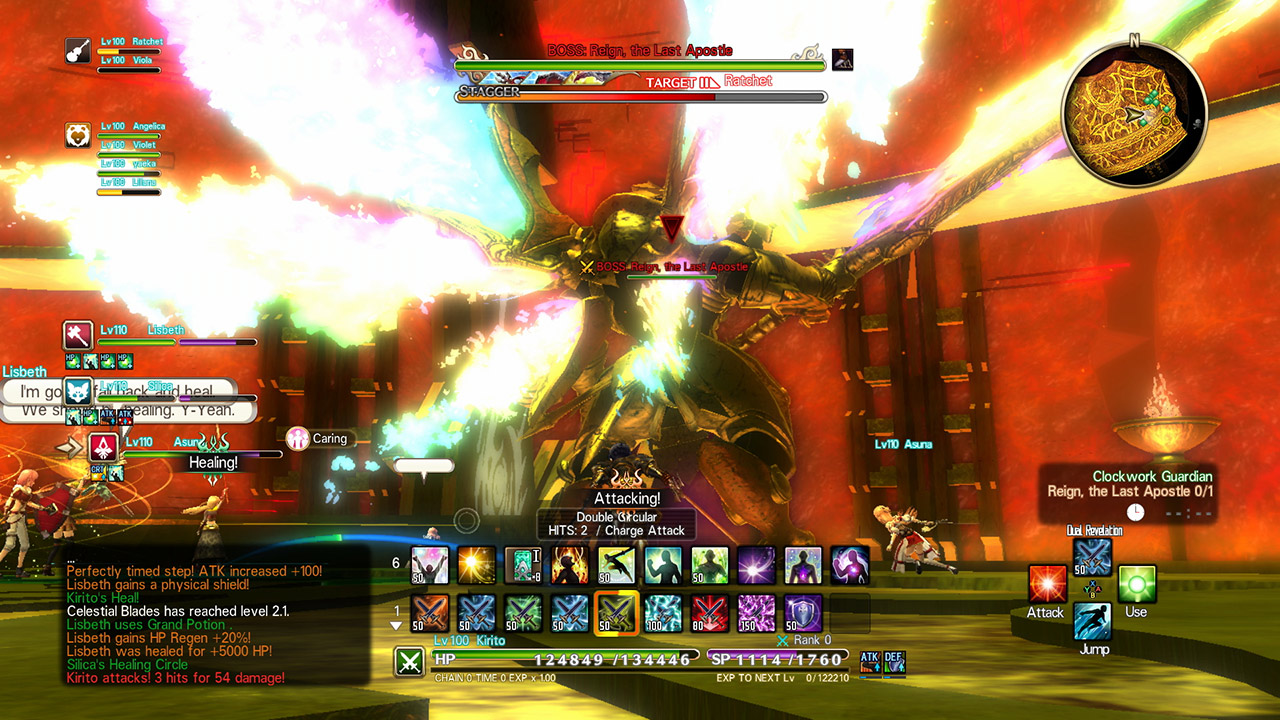 Some people really dig the Sword Art Online series of RPGs. I'm not one of those people, but I don't think the games are bad as much as they are the very definition of so-so. Some cool character designs, to be sure, but if you haven't been keeping up with the series the story and world are so dense with jargon and history that it's really hard to sort out what's going on at times. The gameplay of this fourth installment throws back to the original game, and it's engaging enough if a little too complicated for its own good in places. This Deluxe Edition includes both the rather substantial free update that was added to previous versions post-release, and the DLC that extended what was already a game of a very healthy length. Provided you don't mind its duller points, Sword Art Online may be the RPG you're looking for to hold you over until the next big release.
Hungry Baby: Party Treats ($4.99)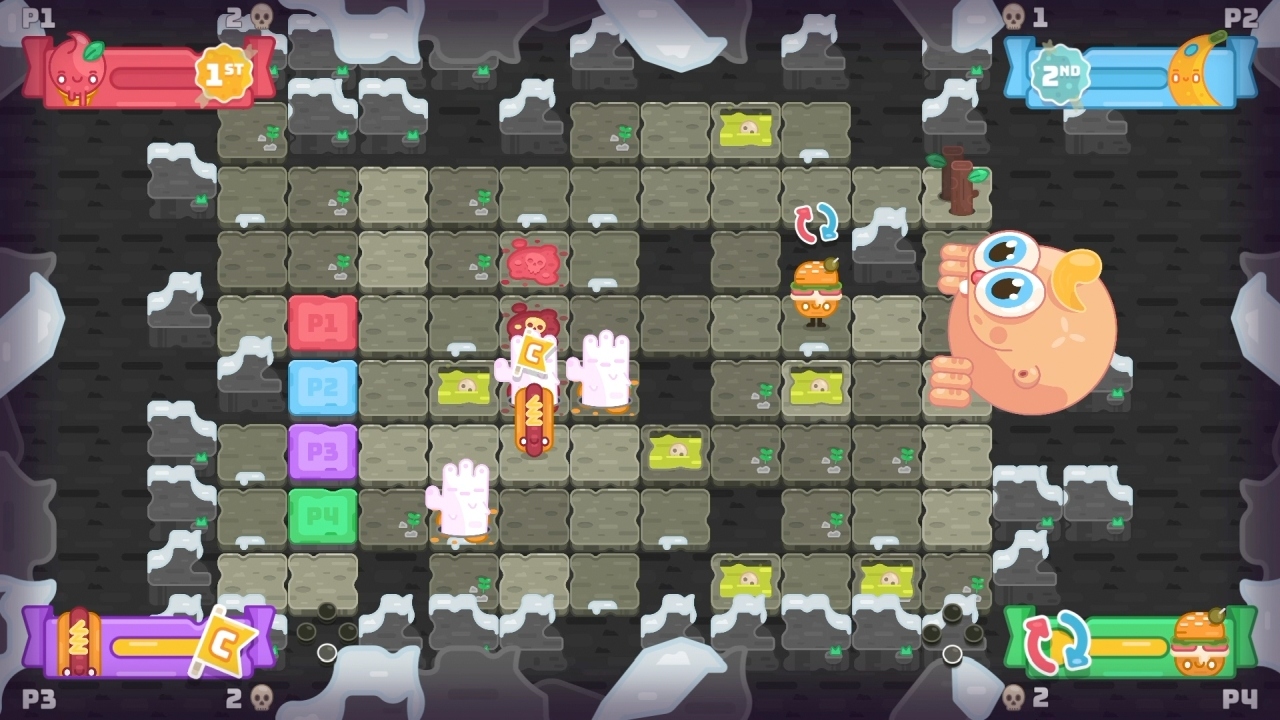 I don't know. This one is definitely aimed at people who use their Switch consoles as a party game machine, I guess. You play as a delicious treat and you have to navigate your way across the board to land in the baby's mouth. It sounds easy enough, but there are tons of obstacles that will kill you along the way, and the only real way to find most of them is to trip them. Since you're racing against other sweets to be the first in the baby's mouth, these errors can cost you valuable time, but hanging back and trying to let others take all the risks probably isn't going to get you the win either. A very simple game in concept, and certainly one that will probably be fun with a few other players, even if only for a short time.
Super Tennis Blast ($14.99)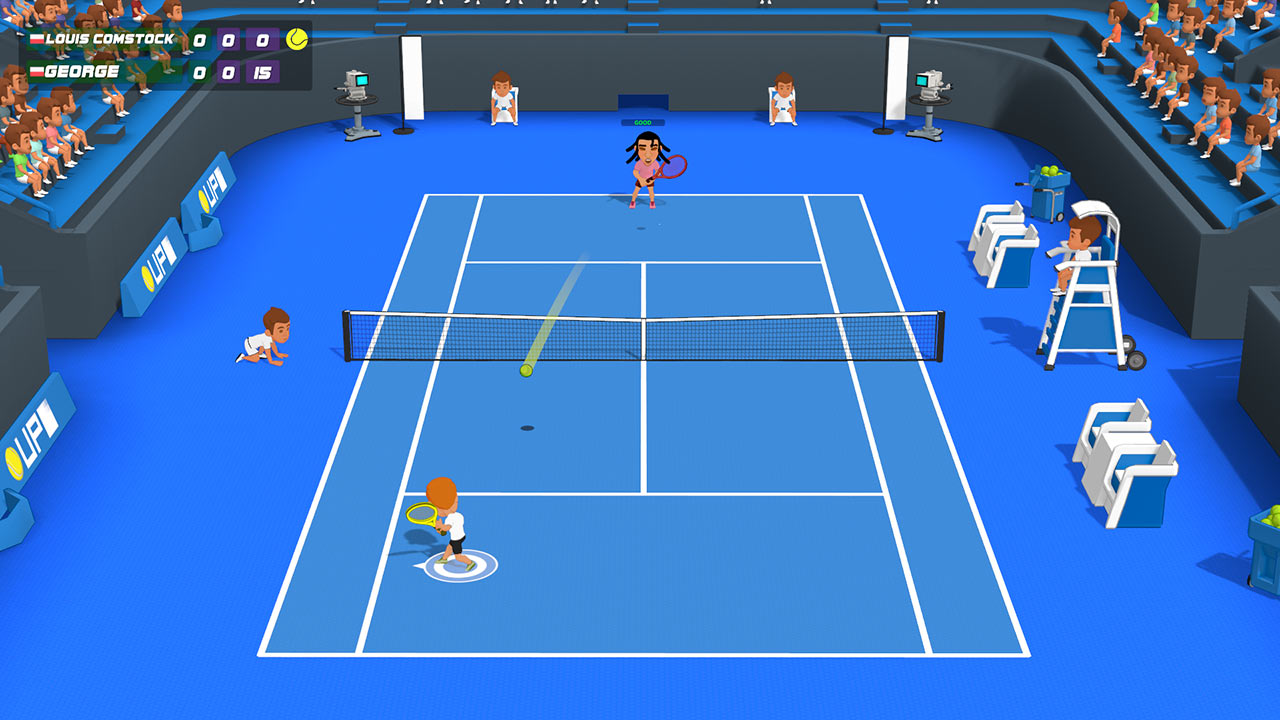 Well, that sure is a tennis game, alright. I feel like it's hard to get the basic mechanics of a tennis game horribly wrong, so a lot of what makes these games sink or swim is in the options. This one has local multiplayer for up to four players, classic or Super Blast rules depending on how wild you want it to be, five mini-games, and of course an avatar editor so you can make your characters look the way you want them to. The meat of the game is the World Tour mode, where you play on courts around the world to try to become a legend in the tennis world. If you're looking for a fun arcade-style tennis game, this one looks pretty good.
Sales
Yesterday I had a feeling a bunch of new sales would pop up while I was enjoying my slumber time, and it seems I was correct in that hunch. There are a bunch of new games with fresh discounts today, and although it's not quite as many as last week, I think we can agree there's plenty of good stuff here. Bot Vice, Giga Wrecker Alt, Duck Game, and ToeJam & Earl are all on sale for the first time since release, and even some of the regulars like Axiom Verge are worth picking up if you don't have them. The outbox, on the other hand, is fairly unremarkable. Just as well with this many new sales to consider.
New Games on Sale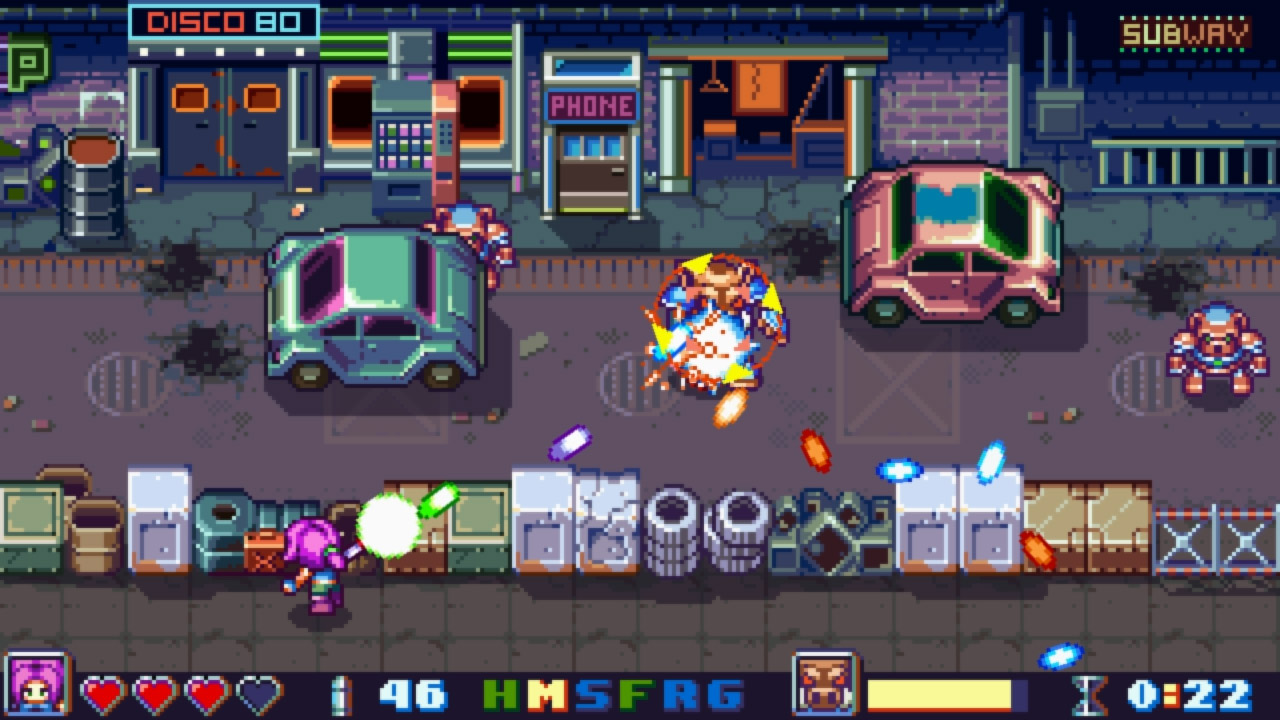 Bot Vice ($7.99 from $9.99 until 6/12)
Semispheres ($4.99 from $9.99 until 5/30)
Conga Master Party! ($2.48 from $9.95 until 6/6)
Inversus Deluxe ($2.99 from $14.99 until 6/6)
Ninja Shodown ($8.97 from $14.95 until 6/6)
Axiom Verge ($17.99 from $19.99 until 5/30)
88 Heroes – 98 Heroes Edition ($14.97 from $29.95 until 6/6)
Lumo ($11.97 from $19.95 until 6/6)
Brawlout ($9.99 from $19.99 until 6/12)
Tales of the Tiny Planet ($11.99 from $14.99 until 6/6)
Layers of Fear: Legacy ($9.99 from $19.99 until 6/10)
Typoman ($6.49 from $12.99 until 6/6)
Legendary Eleven ($5.99 from $9.99 until 6/10)
Mahjong Deluxe ($15.99 from $19.99 until 6/6)
Flashback ($9.99 until $19.99 until 6/5)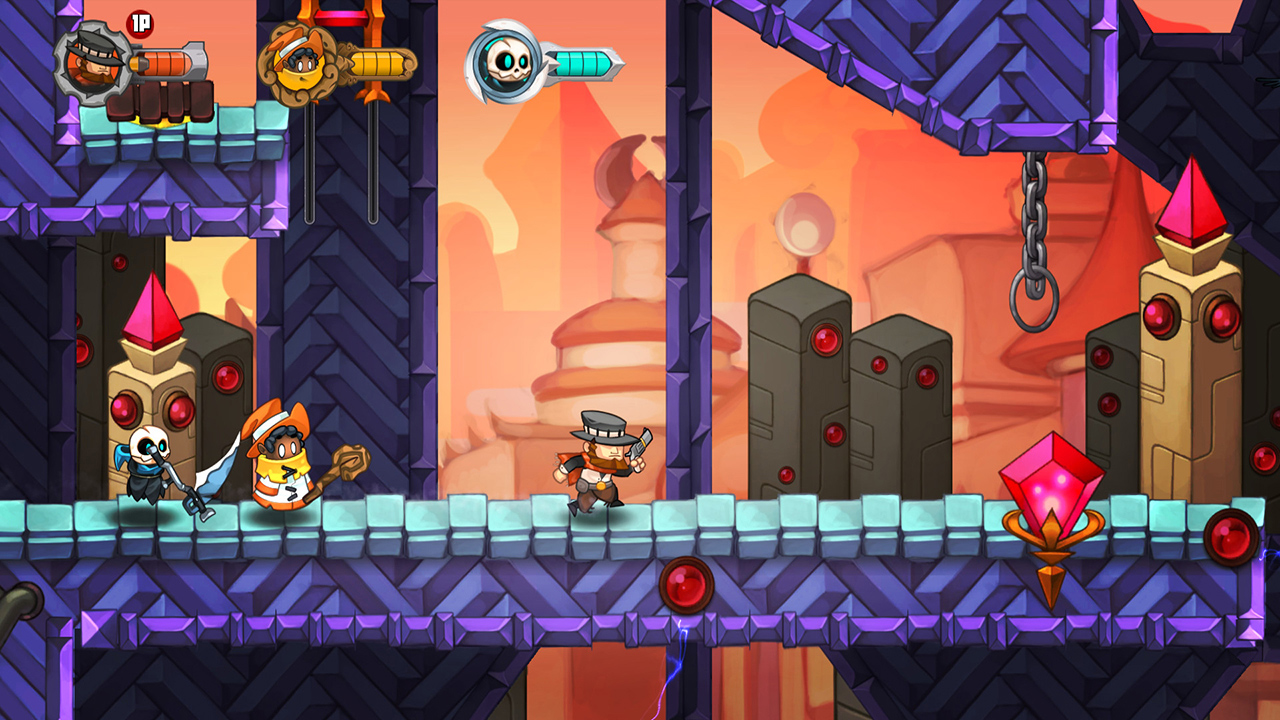 Grave Danger ($15.99 from $19.99 until 6/6)
Yuso ($3.99 from $7.99 until 5/30)
Holy Potatoes! A Weapon Shop?! ($11.99 from $14.99 until 6/6)
Star Story: The Horizon Escape ($0.99 from $9.99 until 6/12)
Mugsters ($7.49 from $14.99 until 6/3)
Red's Kingdom ($7.99 from $9.99 until 6/6)
The Mahjong Huntress ($0.49 from $4.99 until 6/12)
Find the Balance ($2.99 from $4.99 until 6/12)
Hardway Party ($2.99 from $4.99 until 6/12)
Season Match ($7.99 from $9.99 until 6/6)
Fly O'Clock ($0.19 from $1.99 until 6/12)
Startide ($0.99 from $9.99 until 6/12)
Dracula's Legacy ($15.99 from $19.99 until 6/6)
Syberia 1 and 2 ($13.99 from $34.99 until 6/5)
Timber Tennis: Versus ($1.39 from $1.99 until 5/30)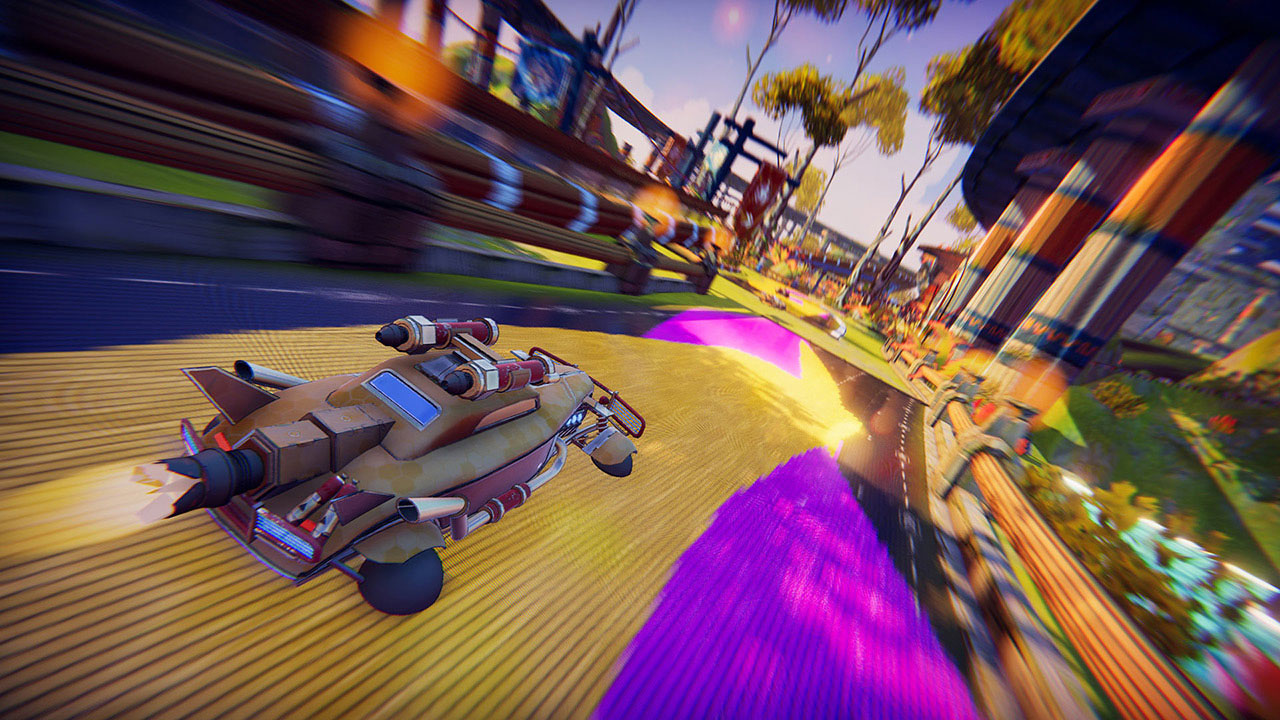 Trailblazers ($17.99 from $29.99 until 6/6)
Moto Racer 4 ($13.99 from $34.99 until 6/5)
ATV Drift & Tricks ($13.99 from $34.99 until 6/5)
Asterix & Obelix XXL 2 ($24.99 from $49.99 until 6/5)
Job the Leprechaun ($1.49 from $2.99 until 6/6)
Grab Lab ($1.24 from $4.99 until 6/12)
Bedtimes Blues ($2.49 from $9.99 6/12)
Holy Potatoes! We're In Space?! ($11.99 from $14.99 until 6/6)
FutureGrind ($1.99 from $19.99 until 5/30)
Mercury Race ($3.99 from $7.99 until 6/6)
Stunt Kite Party ($0.49 from $9.99 until 6/6)
Dark Quest 2 ($7.69 from $10.99 until 5/30)
War Theatre ($0.99 from $9.99 until 6/12)
Super Star Path ($3.99 from $4.99 until 6/12)
Duck Game ($9.87 from $12.99 until 5/27)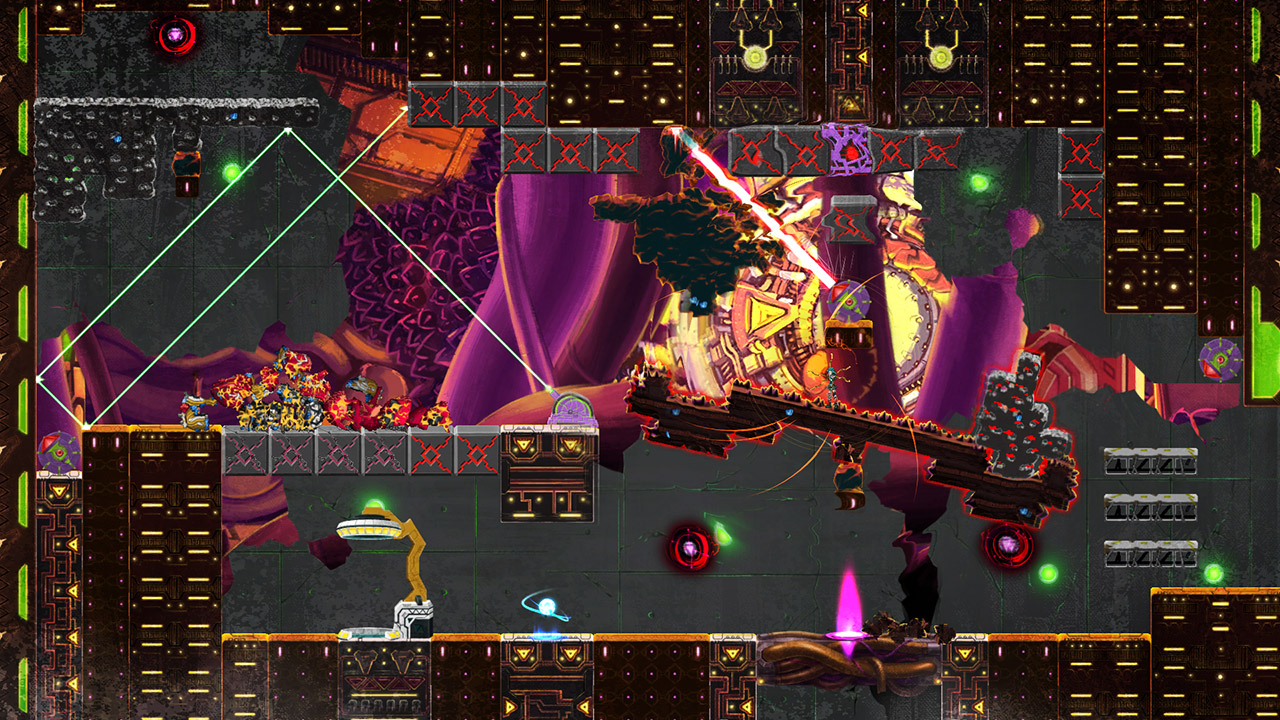 Giga Wrecker Alt ($18.74 from $24.99 until 6/6)
American Fugitive ($15.99 from $19.99 until 6/6)
Gato Roboto ($6.79 from $7.99 until 6/7)
ToeJam & Earl: Back in the Groove! ($14.99 from $19.99 until 6/4)
Street Basketball ($4.19 from $6.99 until 6/13)
Blazing Beaks ($9.99 from $14.99 until 6/14)
Sales Ending This Weekend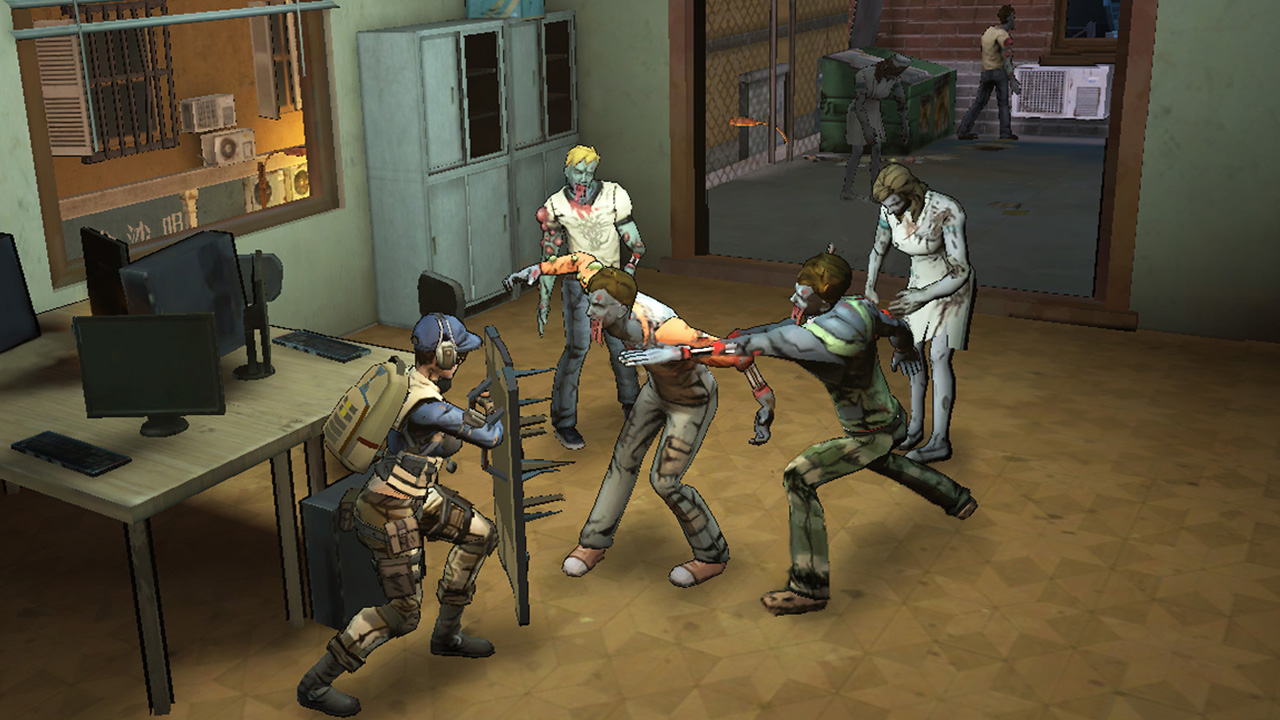 Dawn of Survivors ($1.39 from $1.99 until 5/25)
Battle Group 2 ($1.99 from $9.99 until 5/26)
Defunct ($4.49 from $14.99 until 5/26)
Event Horizon ($2.99 from $5.99 until 5/26)
Riot – Civil Unrest ($13.99 from $19.99 until 5/26)
The Count Lucanor ($3.74 from $14.99 until 5/26)
Unbox: Newbie's Adventure ($7.49 from $14.99 until 5/26)
That will do it for this week. Sorry for the lack of reviews today, but there was already an awful lot to cover without adding more to the pile. We'll have plenty for you next week, so make sure to check back then. Next week has a few interesting releases coming, including Gato Roboto, Crystal Crisis, Brothers: A Tale of Two Sons, Lapis X Labyrinth, and more. The train, friends. It never stops. Have a nice weekend and, as always, thanks for reading!