Each and every day new mobile games are hitting the App Store, and so each week we put together a big old list of all the best new releases of the past seven days. Back in the day the App Store would showcase the same games for a week, and then refresh those features each Thursday. Because of that developers got into the habit of releasing their games throughout Wednesday or very early Thursday in order to hopefully get one of those coveted features spots. Nowadays the App Store refreshes constantly, so the need for everyone to release all on the same day has diminished. Still, we've kept our weekly Wednesday night format as for years that's the time people knew to check TouchArcade for the list of new games. And so without further ado please check out the full list of this week's new games below, and let us know in the comments section which games you'll be picking up!
---
Chef League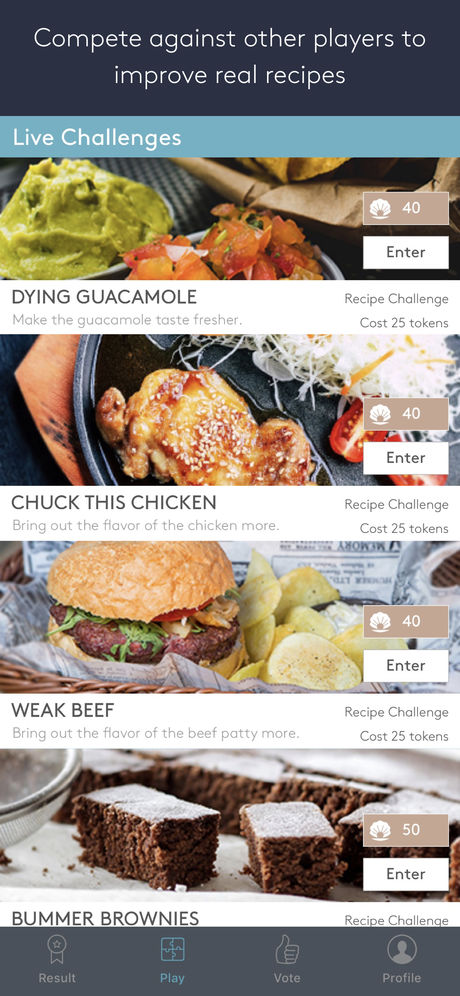 iTunes Description
Ready to master flavor like a top chef? Get creative, discover ingredients, see your name on the leaderboards, and learn from top chefs along the way.

Chef League is a game of solving flavor problems. In each challenge, chefs explain what a dish needs. Maybe it needs salt, fat, sweetness, a crunch, or spice. Competing against two other players, you choose an ingredient to improve the recipe.

Your flavor designs can win if other players vote for them, or through "AI Chef Coach" scoring, which scores your answers based on over a million descriptive reviews of real recipes. The game was created as a fun way to learn by a scientist at Harvard University who studies flavor and works with chefs to learn how they categorize and improvise taste elements.
Forum Thread: Chef League (by Quale)
---
City Danger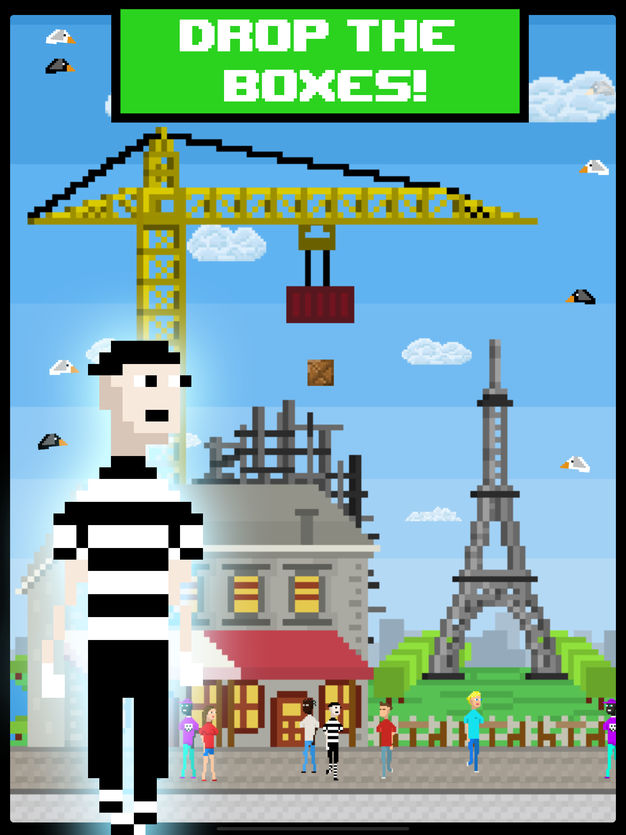 iTunes Description
Start on a journey through the most important cities of the world (Chicago, New York, Paris, Bucharest, Sydney, Tokyo or London), explore all the continents and save the honor of your construction company. Prove your skill and precision, resolve all levels and challenge your friends with the live score leaderboard. Moreover, find out new things about each city when finishing a level. Learn the geography of the world by playing! City Danger is a one-tap casual, educational game that develops your power of concentration and dexterity by constantly challenging new, harder levels. Find out now how far you can get on your journey around the world!
Forum Thread: City Danger (by Wyverin)
---
Color Hit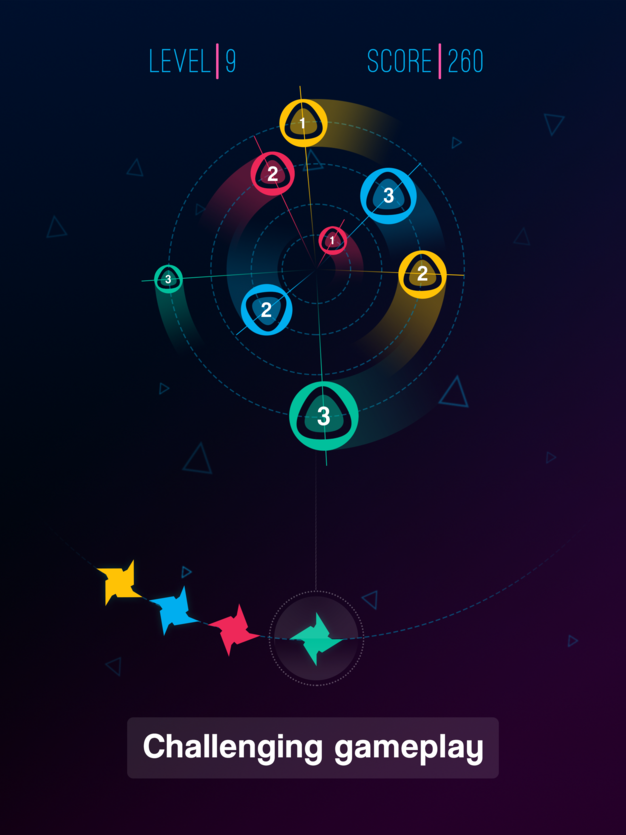 iTunes Description
This free game is about destroying some color targets. After you destroy all targets, game will switch to a higher level. You will shoot color rockets to the spinning targets to destroy them. Be careful about matching the colors! Don't rush, but be fast in destroying targets. Time your action! And tap to become the game master!

This game is a breaking blocks type of game, but blocks are rotating balls! When you become the master of this game, you will pass levels fast, and easily jump to higher levels! Whenever you feel the game is easy for you, try to shoot fast and try to destroy more than one ball in a short time.
Forum Thread: Color Hit (By Artcode)
---
Colors Breaker!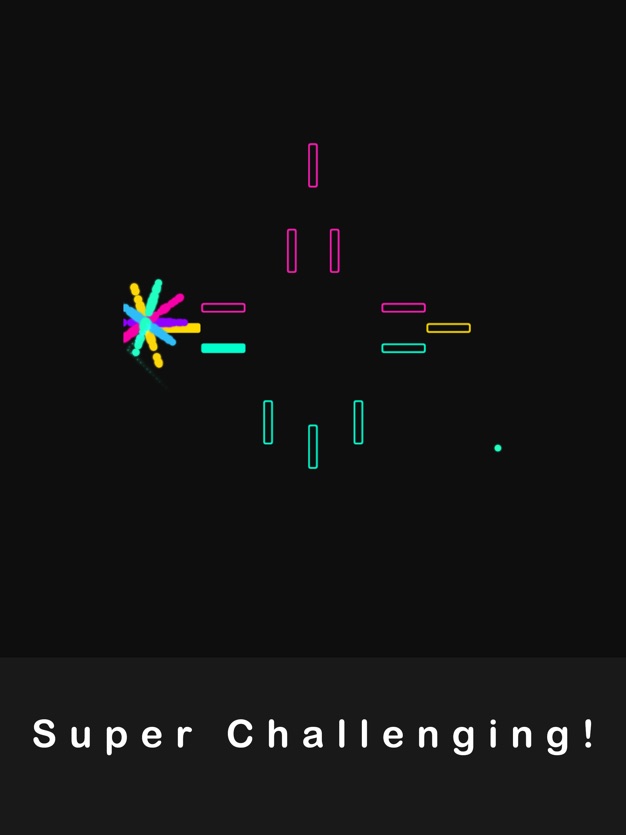 iTunes Description
Colors Breaker is a super fun game that's simple to play yet challenging.

Swipe your finger to control the direction of the ball and try to break the colors in the correct order.
Forum Thread: Colors Breaker! (by Kingdom Studios)
---
Crossbar Kevin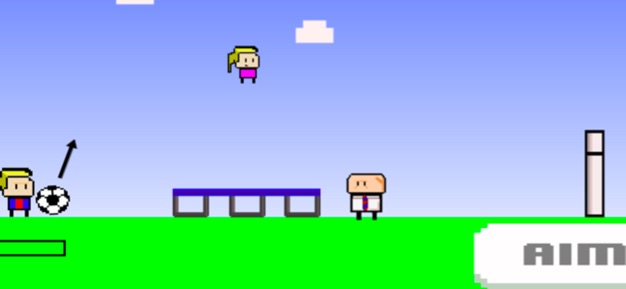 iTunes Description
Kev­in is a young boy that en­joys play­ing foot­ball in the garden. He loves to score goals.

However, his fath­er, Big Mick, feels that is not the best use of his time.

In or­der to hone Kev­in's skills, dad only wants him to hit the cross bar. If you achieve this then he is happy. If you don't then he will be pour scorn on your soul!

Are you ready to im­press dad?
Forum Thread: Crossbar Kevin (by JanoGames)
---
Despotism 3k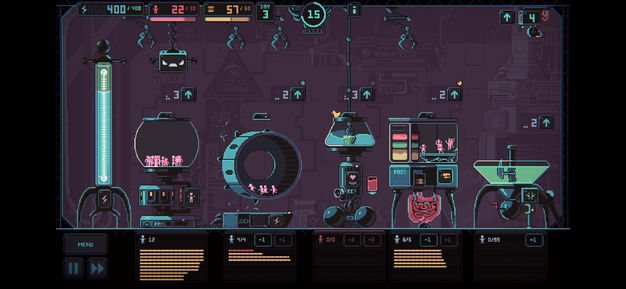 iTunes Description
Humanity is enslaved by an AI… which is awesome, because we're on the right side of the conflict. Exploit puny humans to extract power and build your own empire! You'll have to keep track of them to make sure they don't succumb to exhaustion and hunger… although the weakest ones can always be thrown to the Bioreactor.
In other words, this is a resource management sim with rogue-lite elements, dramatic plot, and an abundance of pop culture references. Also, jokes. Slaughter has never been so fun!
Forum Thread: Despotism 3k (by Nikolai Kuznetsov)
---
#DRIVE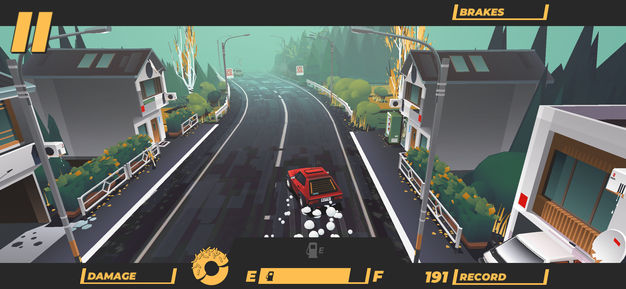 iTunes Description
#DRIVE is an endless driving videogame inspired by road and action movies from 1970s. As simple as possible, allowing the player to pick a car, pick the place and just hit the road. Just be aware not to hit anything else.

No matter where we drive, no matter what we drive or how fast we drive. We simply chose to drive. And you?
Forum Thread: #DRIVE (by Dariusz Pietrala)
---
Evolution 2: Battle for Utopia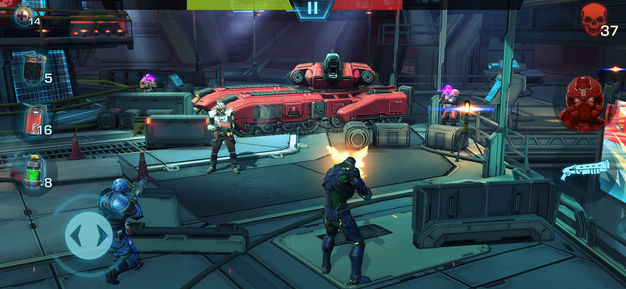 iTunes Description
Evolution shall go on: the cult sci-fi hit now has the long-awaited sequel! The history that reveals the Universe of Utopia from a new point of view awaits you.
The second episode still boasts the unique atmosphere of the Evolution that won over millions of players. The gameplay also underwent a revolutionary change: Evolution 2 is an explosive mix of top-down third-party shooter, action, strategy and RPG!
Forum Thread: Evolution 2: Battle for Utopia (by MY COM)
---
Final Spectrum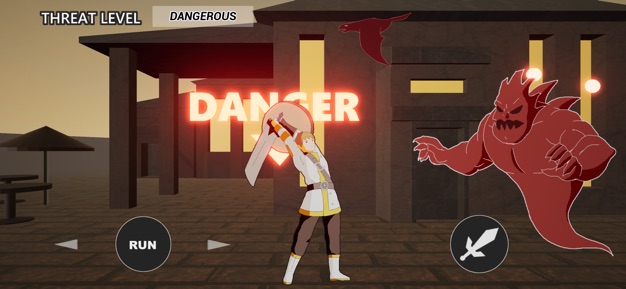 iTunes Description
Choose your character and prepare for battle. FINAL SPECTRUM is a Mobile Action Mini-Game where you must protect your home town from waves of unrelenting monsters. Will you survive?
Forum Thread: Final Spectrum (by RL7 Animation Games)
---
Fort Sumter: Secession Crisis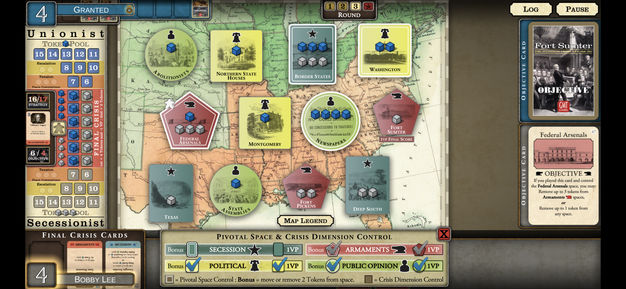 iTunes Description
Can you drive the Secessionist into the Fort Sumter trap that gave Lincoln his historic victory? Can you successfully use the issue of States Rights to divide Northern opinion? Fort Sumter let's you explore this seminal moment in American history in a fast-playing, easy-to-learn game.

The country is on the verge of being torn apart so how will you act? Fort Sumter: The Secession Crisis is set during the events that led to the bombardment of Fort Sumter and the start of the American Civil War. The game takes the side of either a Unionist or Secessionist who must work to preserve the Union or follow the path to dissolve it.

Each player uses an area control mechanic to place, move, and remove political capital. The location of political capital determines who controls each of the four crisis dimensions – Political, Secession, Public Opinion, and Armaments. After three rounds of play, the game culminates in a Final Crisis confrontation.
Forum Thread: Fort Sumter: Secession Crisis (by Playdek)
---
Frane: Dragon's Odyssey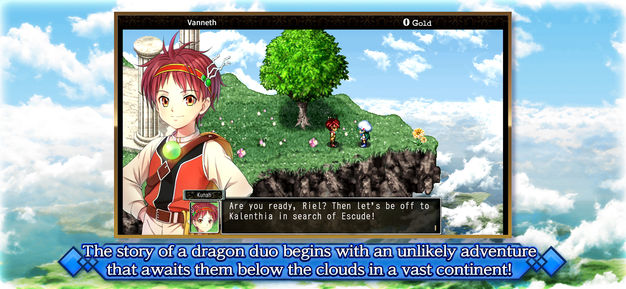 iTunes Description
Kunah, a boy from the fire dragon tribe is one day summoned by the god that reigns over the world above, Vanneth, and is told to bring Escude, a lost girl from the angel clan back to Vanneth. With his childhood friend, Riel, the daughter of the ice dragon chief, he follows after the missing girl and sets out for the vast world below the clouds only to find mysterious and fun adventures.

Take on enemies by making use of weapons and magic in different situation in quick-paced action battles! Explore dungeons, craft items, upgrade weapons, cook dishes and enjoy your quest with a variety of original and colorful characters awaiting during your adventure!
Forum Thread: Frane: Dragon's Odyssey (Kemco/CxC)
---
Galaxy Striker Corps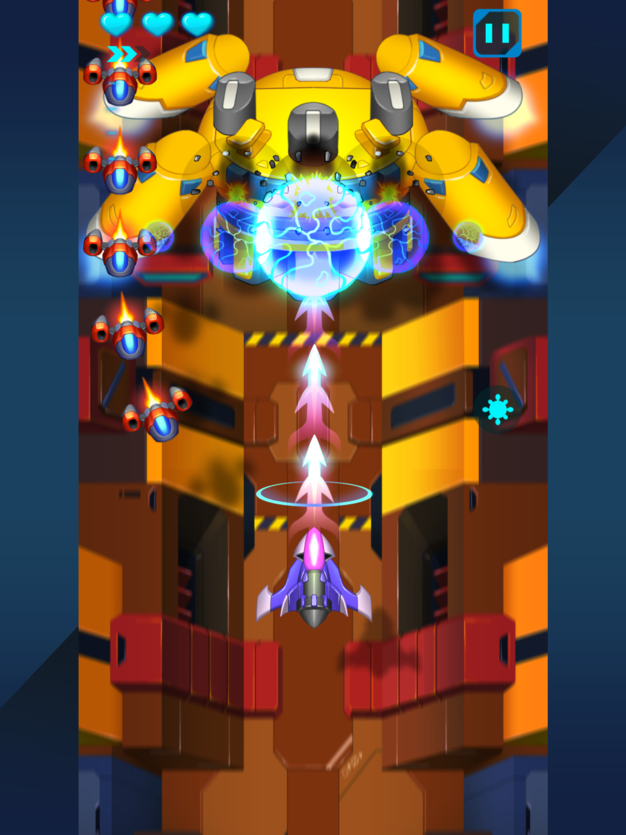 iTunes Description
In the far galaxy, two big power"The Light Force" and "Dark Axis" are constantly war. The Light Force- Star League, composition the Galaxy Striker Corps to attack the Dark Axis army! Your goal is destroy all Dark Axis army spacecraft!
Forum Thread: Galaxy Striker Corps (by BennyBird)
---
Garbage Pail Kids: The Game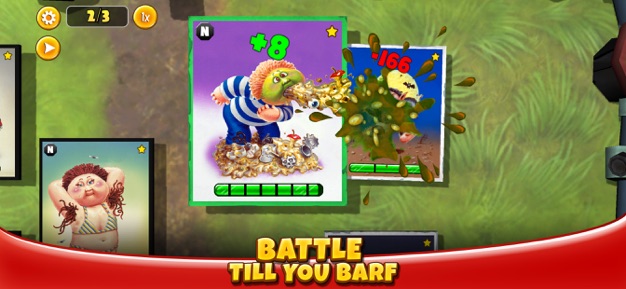 iTunes Description
Garbage Pail Kids™, the mischievous icons of the 80s, are back and ready to battle! Build a team of your favorite cards with original characters released by Topps in the 1980s and beyond. Fully animated like never before, these crazy kids will fight with everything they've got— lasers, spray paint, dance moves, nuclear weapons, and anything they can spit, spew, or hurl.
Forum Thread: Garbage Pail Kids: The Game (by TOPPS/Jago Studios)
---
The Gardens Between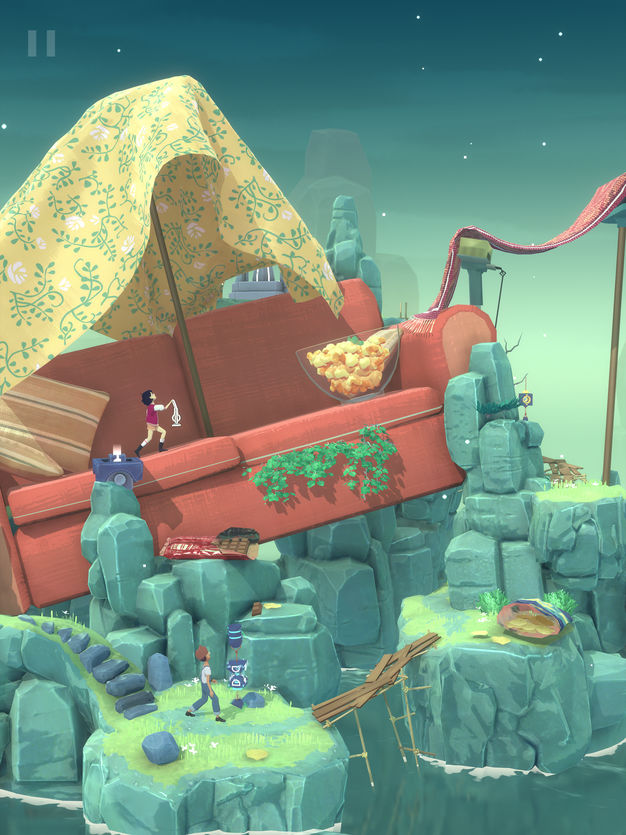 iTunes Description
Best friends Arina and Frendt fall into a series of vibrant, dreamlike island gardens peppered with everyday objects from their childhood. Together they embark on an emotional journey that examines the significance of their friendship: the memories they've built, what must be let go, and what should never be left behind.

Lost in a mysterious realm where cause and effect are malleable, the friends find that time flows in all directions. Manipulate time to solve puzzles and reach the apex of each isle. Follow the duo as they unpack and explore their significant moments spent together, lighting up constellations and illuminating threads of a bittersweet narrative.
Forum Thread: The Gardens Between (by The Voxel Agents)
---
GravityMan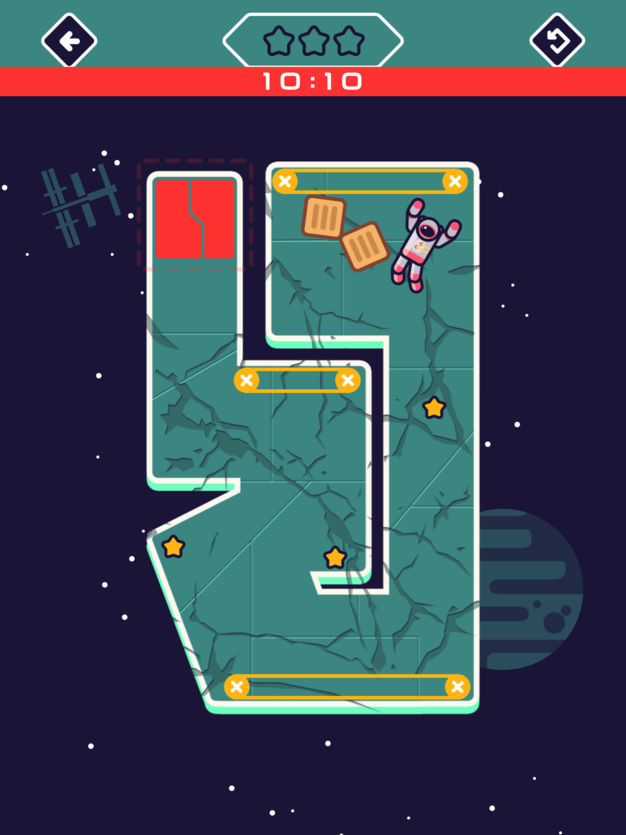 iTunes Description
You are lost in space and nobody can hear you scream, but fortunately you have a SUPER GAGDET that INVERTS GRAVITY to help you solve the puzzle and escape the space ship alive!
Navigate the levels by using gravity, walls, rolling carpets, portals, and propellers while avoiding lasers!
Forum Thread: GravityMan (by AR Entertainment)
---
Hyperspace Asteroids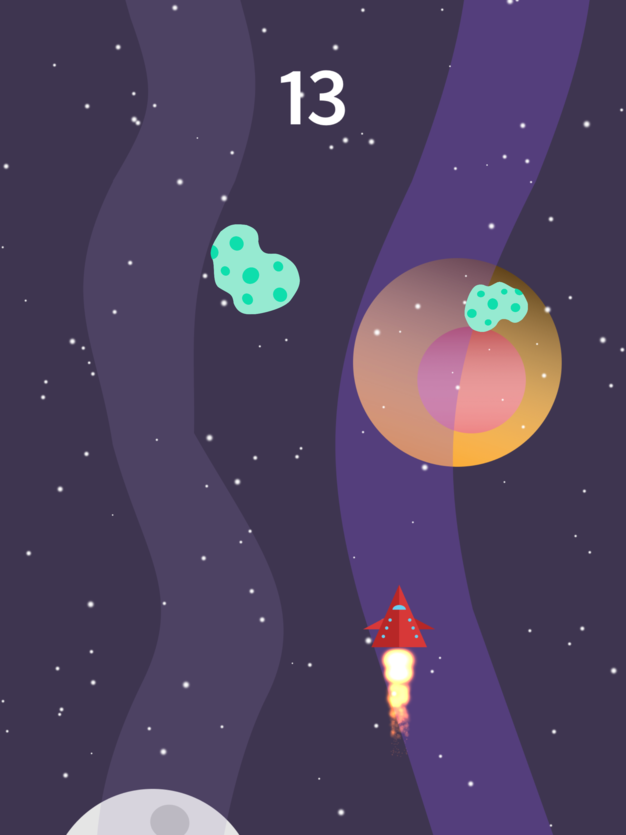 iTunes Description
Are you ready for a hyperspace adventure? Guide your spaceship through a storm of asteroids. Don't get hit by one! To steer, tilt your phone left and right.

Grab power ups to boost you through the asteroids.

The longer you survive, the more points you will earn!
Forum Thread: Hyperspace Asteroids (by Ryan Weaver)
---
Kepler Attack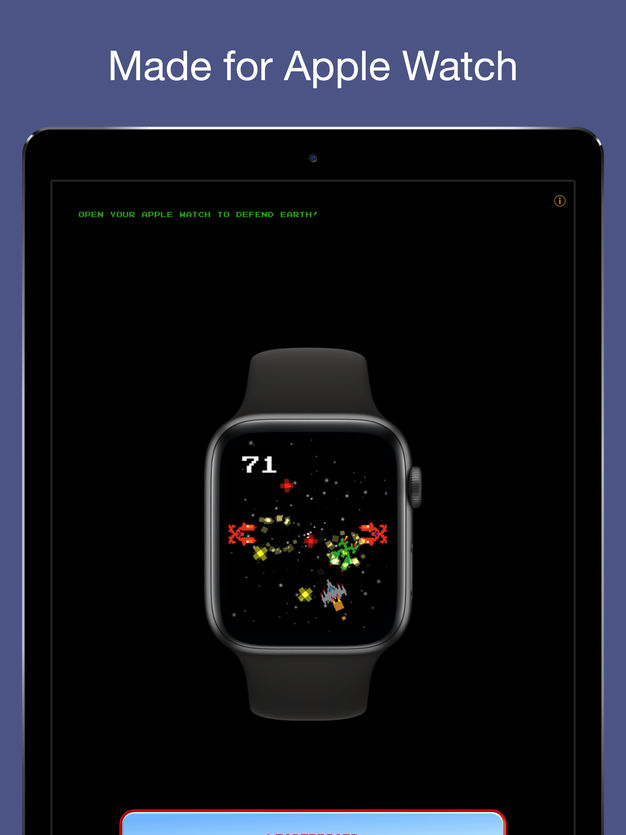 iTunes Description
Kepler Attack is an arcade game for your Apple Watch. Fly through space and destroy waves of alien invaders from Kepler-452b.
Forum Thread: Kepler Attack for Apple Watch (by Red Sprite Studios)
---
Layer Up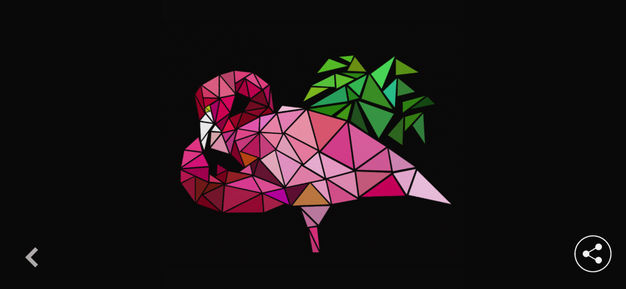 iTunes Description
Arrange layers to reveal the hidden image. Merge colors and match shapes in this extraordinary art puzzle using a unique "stained glass" gameplay. Simple and intuitive controls.

No ads and no IAPs. No locked levels so no worries about advancing past a difficult level. Just select a level and experience hours and hours of relaxing and satisfying art puzzle fun.

Collect all the beautiful art for your Layer Up Art Gallery by completing levels. Be challenged as the difficulty level increases as more layers are added to these individually hand-crafted puzzles. Puzzles range from 2-layers (easy) to 5-layers (difficult).
Forum Thread: Layer Up (by Steve Snyder)
---
Slashy Road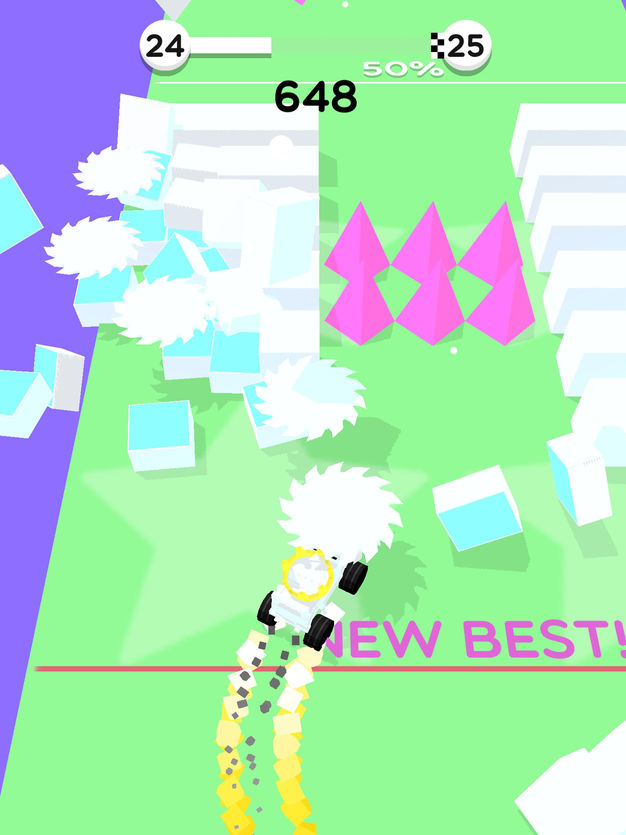 iTunes Description
Slash objects in order to clear the road!
Cut only white shapes because all others will destroy your car.

Create a path with the satisfying action of cutting through shapes with relaxed swipe controls.
Forum Thread: Slashy Road (by KasSanity)
---
Solar Explorer: New Dawn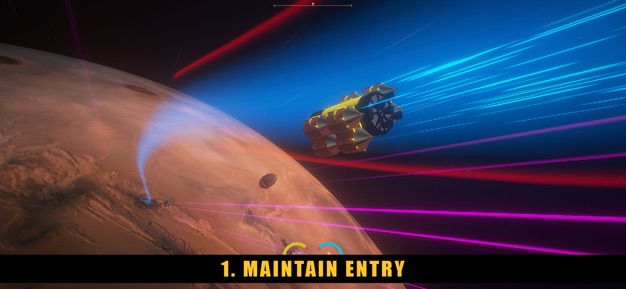 iTunes Description
Earth resources are dwindling and tensions are rising around the globe. All nations of the world have united in a historic effort to colonize the worlds of the Inner Solar System and bring our civilization into the Solar Era. As the absolute best of the best, bravest of the brave and most awesome of the awesome, you are the humanity's best and last hope. No pressure.
Forum Thread: Solar Explorer: New Dawn (by Dwarf Cavern)
---
Talisman: Origins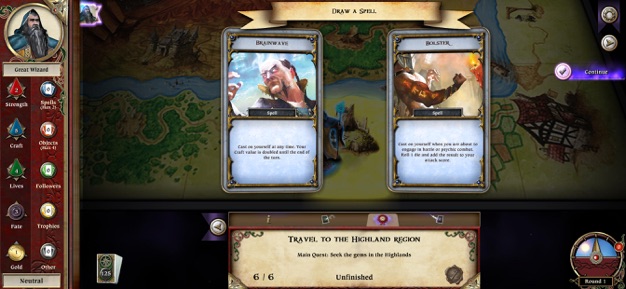 iTunes Description
This new adaptation of the Talisman board game focuses on solo play as you adventure through many epic quests using the full rule-set of the Revised 4th Edition. Experience the origins of historic events in the world of Talisman, such as the creation of the Crown of Command, the return of the dragons, the Ifrit war and the rise of the guilds.

Take control of 12 Talisman characters, including the new Great Wizard exclusive to this game, as they battle to save the land from dragon invasions, double-crossing devils, mysterious guilds and more. OR, play as the bad guy! Bring on the dragon invasion! Destroy sacred chapels! Protect the dungeon from heroic invaders!
Forum Thread: Talisman: Origins (by Nomad Games/Asmodee Digital)
---
Tap! Dig! My Museum!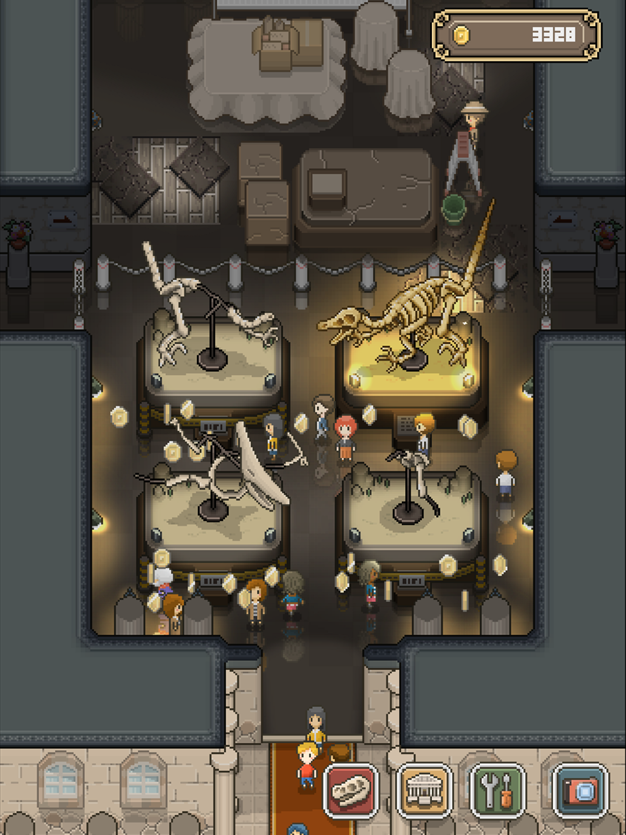 iTunes Description
Enjoy a fun museum management game with puzzle-like fossil excavations and simple controls! You will always be excitedly anticipating your next fossil discovery!
Collect many fossils, and aim to create your own wonderful museum with cute pixel art characters that move around!
Forum Thread: Tap! Dig! My Museum! (by Takuya Ori)
---
TheoTown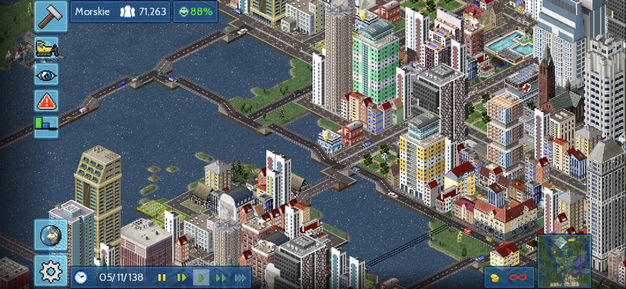 iTunes Description
TheoTown is a city building game in which you can build and manage your own city. Take on the role of a city builder and manage multiple cities! Create a town and build it up to an enormous metropolis.

Be the mayor of each city that can establish amazing skylines and structures, all of which simulate various statistics. Establish great and complex transportation networks. Choose how your citizens will move around! Train stations, airports, bus depots. Manage and customize your transportation vehicles! Pick your aircraft livery , establish your bus routes, build your rail network! Tackle emergency events, such as natural disasters, disease, crime, and fire. Erect world wonders like Big Ben, the Eiffel Tower, the Statue of Liberty and many more!
Forum Thread: TheoTown (by blueflower UG (haftungsbeschränkt))
---
Word Forward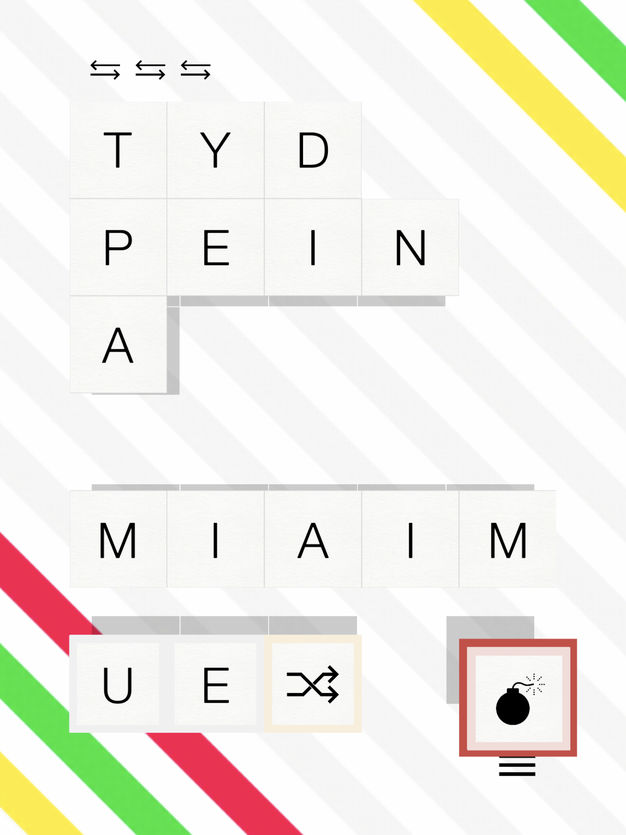 iTunes Description
Beautifully simple. Endlessly challenging. Word Forward is an ingenious new word puzzle game.

Can you use all of the letters in the 5×5 grid to make words? Touch and drag to spell out words, making those letters disappear. You also can manipulate the board with special modifiers that allow you to replace, swap, jumble and remove letters.

It's just as important to think of the letters you leave behind as the ones you clear – after all you wouldn't want to paint yourself into a corner.
Forum Thread: Word Forward (by Rocketship Park)
---
Zombie Night Terror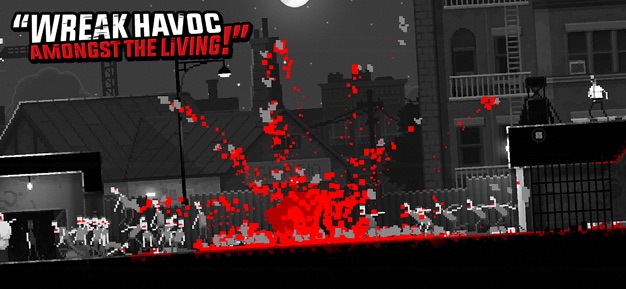 iTunes Description
Infest the right guy and plague the world with zombies.
Zombie Night Terror is a strategy action game where you are the brains and zombies your brawlers.
Yes, you are the one creating a zombie apocalypse!

A highly innovative gameplay with a new take on strategy gaming threaded with stunning pixel art, brilliant gameplay and a touch of indie craziness.
Forum Thread: Zombie Night Terror (by Plug In Digital)
---