Why should Fortnite have all the crossover fun among battle royale titles? Not one to be left out, PUBG Mobile (Free) is getting in on the action in a big way — and I mean big as in stature, because it doesn't get much bigger than Godzilla: King of the Monsters.
That's right, Godzilla and potentially some of his friends and foes are coming soon to PUBG Mobile, and considering Godzilla: King of the Monsters debuts in theaters on May 31, that's likely really soon. So far, Tencent Games and PUBG Corporation have been pretty tight-lipped about exactly what form this collaboration might take, except to say that players would find hints at the arrival of the titans in-game before they actually appear.
Seeing as I'm an inquisitive type, I decided to go check out what traces of the big guy I could find for myself. Alas, all I got was a t-shirt: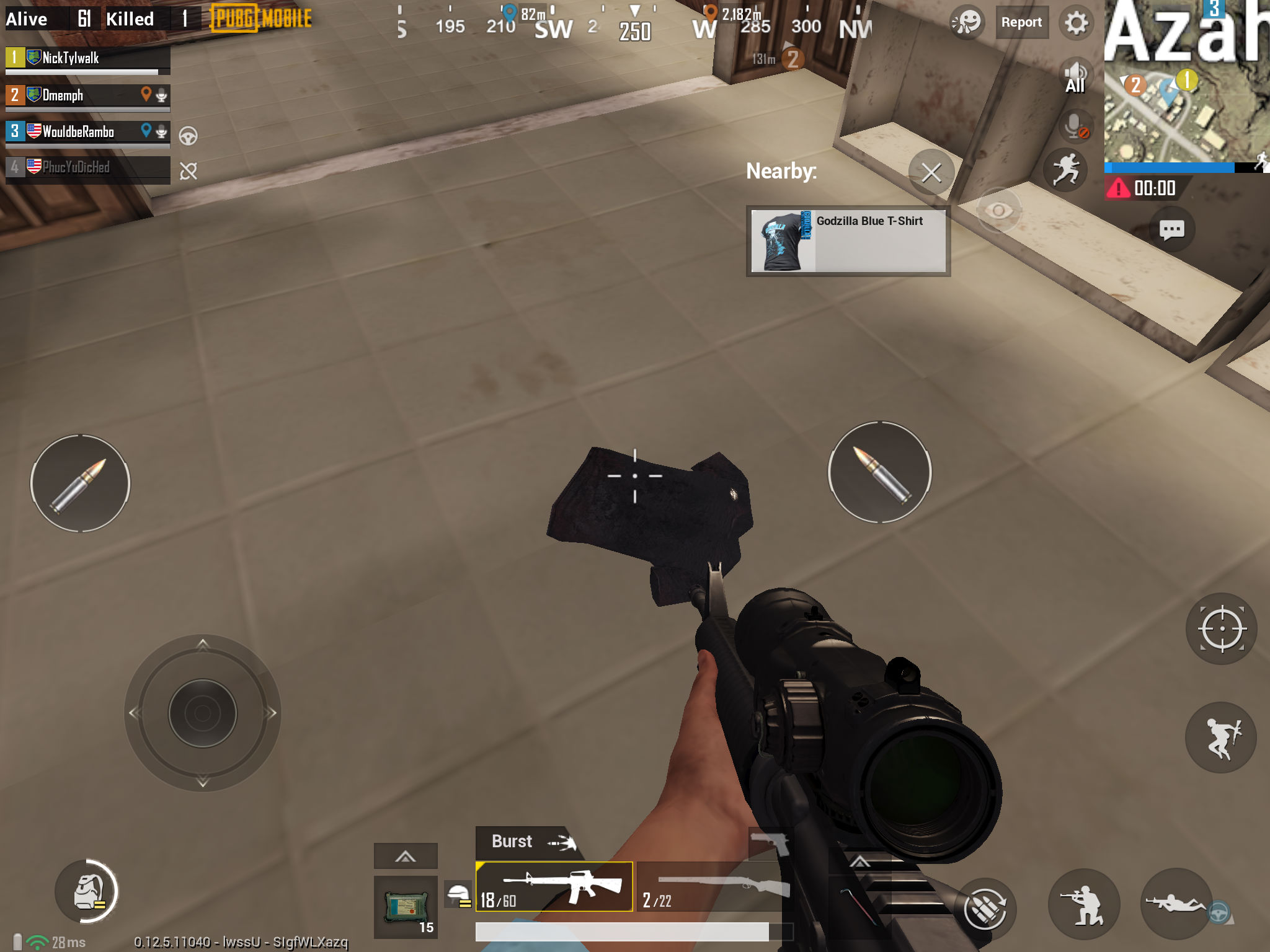 Turns out there are more signs as well, in the form of kaiju-inspired graffiti that can give you rewards on the Miramar map. If you take a quick stroll around the internets, you can find some guides to help you locate them.
Personally, I'd love to see you be able to become Godzilla, even if it means all the other players are against you, with radioactive fire breath as your lone ranged attack. Or stomping on people, naturally.
We'll know soon since the movie is right around the corner. Until then, the devs have stated that the way to know more about what's coming is to follow the PUBG Mobile Facebook, Twitter and YouTube accounts. Or you can just be surprised when you drop in next week and Rodan swoops down and picks you off in the first 30 second of a match. Don't say we didn't warn you.