Hello gentle readers, and welcome to the SwitchArcade Round-Up for May 20th, 2019. There was some interesting news over the weekend, and it's a good thing it was there, because it's otherwise pretty quiet today. Just one new release, and it's not a very special one. And while there is a healthy list of sales, it's not nearly as healthy as what we saw just before the week finished. So let's kick back, enjoy that news, and get some rest because there are six games coming out tomorrow and they're all worth buying depending on your tastes.
News
'Katana Zero' Has an Update Coming Soon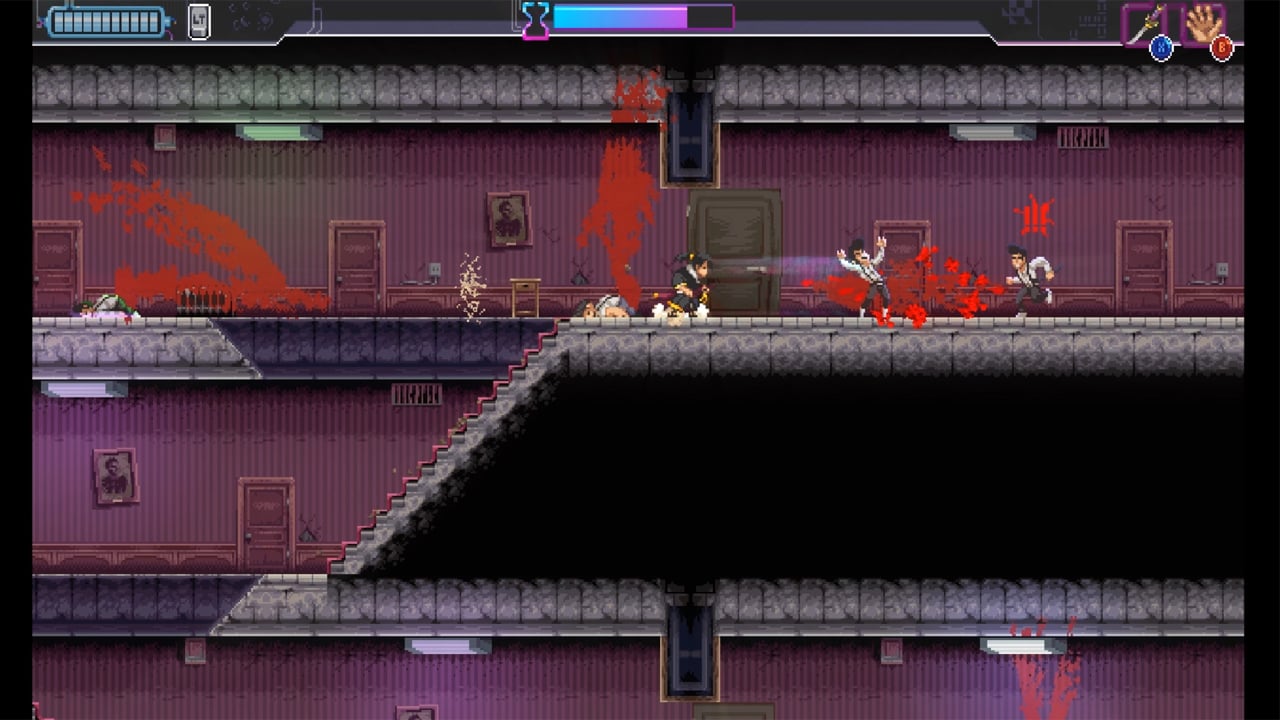 Devolver Digital and Askiisoft's Katana Zero is another stylish, extremely enjoyable bit of violent entertainment, and almost everyone who plays it is coming away impressed. If you've already finished the game and are wondering what comes next, worry not. An update is coming at the end of the month that will add some nice new content. There's a new Hard Mode, a Speedrun Mode, some fixes, and for our Australian and New Zealander friends, an… uh, actual release of the game. I guess it's not out there on Switch yet? But it will be! And for everyone else, we get some extra modes, so everyone's a winner.
The Upcoming DLC for 'Celeste' Will Have Added Story Bits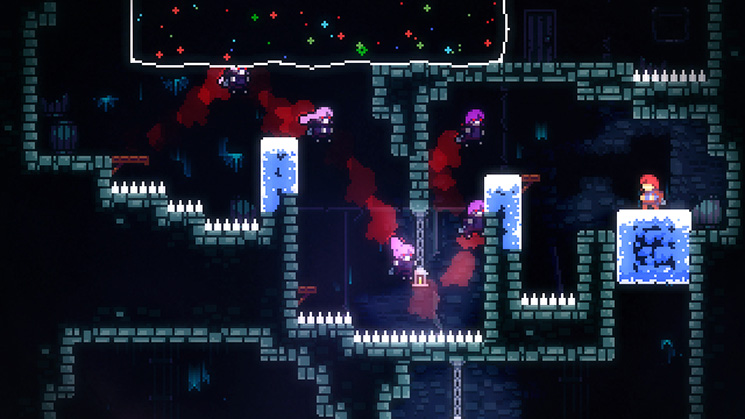 When the DLC for the hit game Celeste was originally announced, it was intended to just be a straight gameplay add-on, with some new levels for players to challenge. That content has taken a bit longer than expected to come out, and one of the reasons for that seems to be that the developer decided to add in some story after all. In a game where the excellent mechanics were backed by a story that resonated so well with so many people, it's great to hear that we can look forward to hearing a little bit more about these characters and their world.
Classic Shoot-Em-Up 'Cotton' is Making a Comeback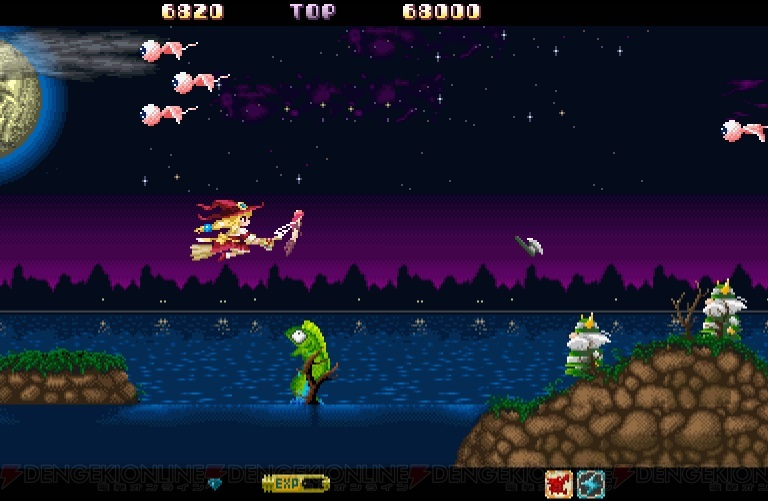 Many hardcore gaming fans in Japan know of the amazing shop BEEP. Packed with a wide assortment of gaming delights old and new, it's a great stop for anyone shopping in Akihabara. Well, it seems like they're no longer content to just sell games, as BEEP has announced it is moving into the game publishing business. Its first release? A reboot of the classic Success shoot-em-up, Cotton! Based on the X68000 release, it will include both an original mode and new arranged mode. It'll be coming to a variety of platforms including the Switch. Exciting stuff for shooter fans, to be sure.
Cave's 'ESP Ra.De.' Comes to Switch Courtesy of M2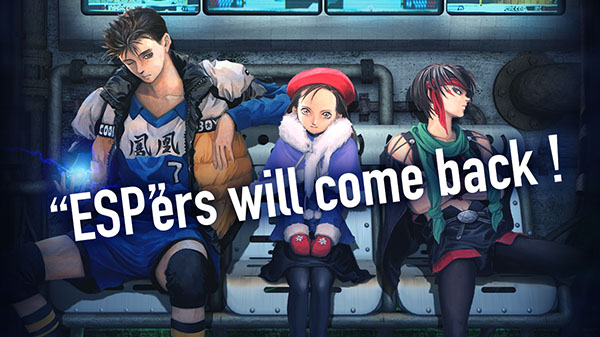 But wait, there's more exciting news for shoot-em-up connoisseurs. Many of our readers will know developer M2 from its line of SEGA AGES and SEGA 3D Classics, as well as its recent work on the Castlevania Anniversary Collection. I'm sure many of you are also familiar with legendary shoot-em-up developer Cave, which once had an incredible selection of its arcade titles available on iOS. Well, M2 has announced that the latest game in its M2 Shot Triggers series of classic shooter ports is none other than Cave's ESP Ra.De., and for the first time in the span of this series, it will be coming to Switch as well as other platforms. The game is said to be arriving later this year.
New Releases
World Soccer ($9.99)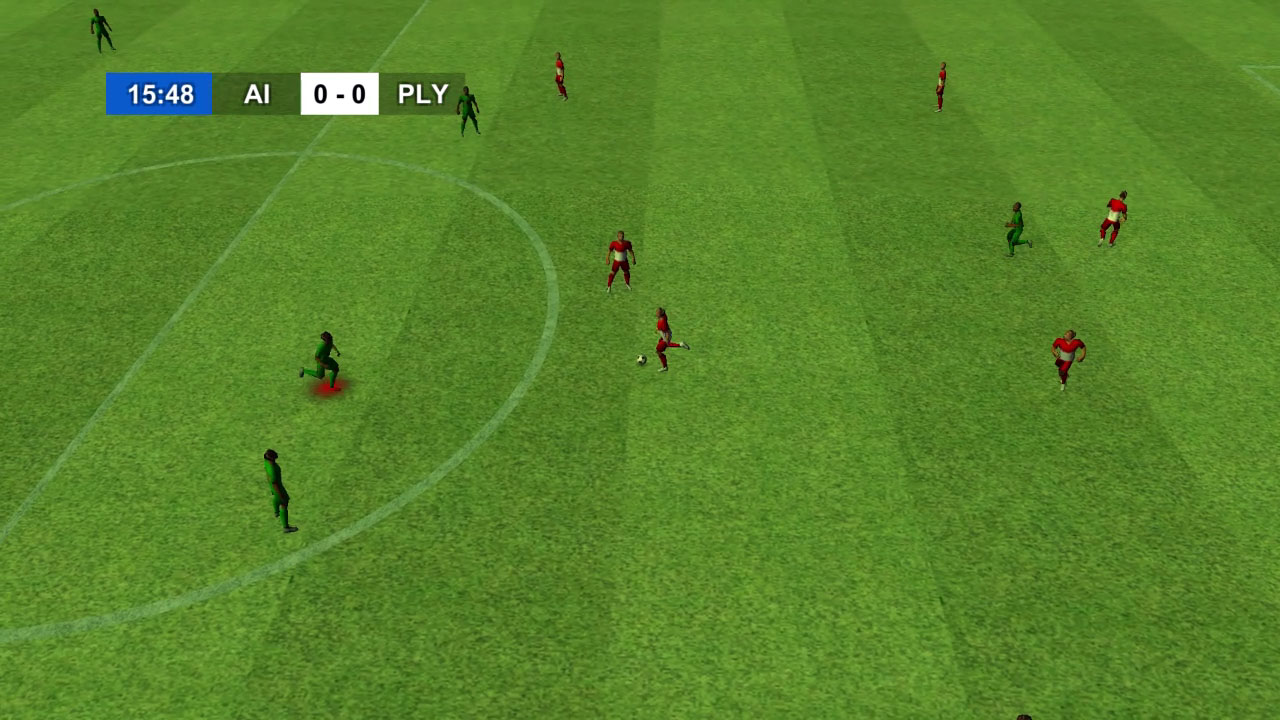 Hey, it's another soccer game. And this honestly looks like the worst one yet. No multiplayer, really weak graphics, and no real hook to differentiate it from more high-end titles that also aim to bring a realistic take on the sport to the platform. But hey, that's publisher Sabec for you. Someone must be buying these simple takes if they're still coming. And they are indeed still coming. I'd recommend stepping out of the way this time, though.
Sales
So yes, not a lot of interesting stuff went on sale over the weekend. The enjoyable Mad Age & This Guy is rather cheap again, and Thumper has a thumpin' good discount going right now as well. The outbox doesn't have much interesting in it either. Most of those games will be back in these pages within a fortnight, I'm quite sure. Depending on when this article is posted, however, you may still have a chance to look through the Ubisoft sale. Its last day is Monday, so you should have a few hours to grab some nice cheapies if you're inclined to do so.
New Games on Sale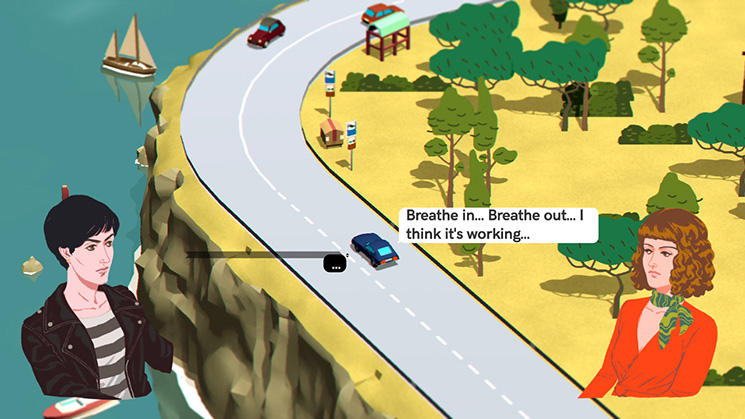 Wheels of Aurelia ($3.99 from $9.99 until 6/4)
Mantis Burn Racing ($6.99 from $19.99 until 6/1)
Grand Prix Rock 'N Racing ($3.99 from $7.99 until 6/6)
Atomine ($3.99 from $9.99 until 6/4)
Detective Gallo ($5.99 from $14.99 until 6/4)
Snake vs Snake ($3.59 from $3.99 until 6/5)
99Seconds ($1.49 from $2.99 until 6/6)
Mad Age & This Guy ($1.14 from $4.99 until 6/6)
Ping Pong Trick Shot Evolution ($2.49 from $4.99 until 6/4)
Caterpillar Royale ($2.49 from $4.99 until 6/4)
Airfield Mania ($4.19 from $5.99 until 6/3)
Devious Dungeon 2 ($6.39 from $7.99 until 6/3)
Chicken Rider ($3.39 from $3.99 until 5/31)
Paper Wars: Cannon Fodder Devastated ($2.99 from $9.99 until 5/21)
Thumper ($4.99 from $19.99 until 5/24)
Car Mechanic Simulator ($9.74 from $14.99 until 6/8)
Dawn of Survivors ($1.39 from $1.99 until 5/25)
Plague Road ($0.99 from $15.00 until 6/4)
Silence ($19.99 from $39.99 until 6/7)
Green Game: TimeSwapper ($0.89 from $2.99 until 5/23)
Sales Ending Tomorrow, Tuesday, May 21st
DragonFangZ ($12.49 from $24.99 until 5/21)
My Brother Rabbit ($8.99 from $14.99 until 5/21)
Paper Wars: Cannon Fodder Devastated ($2.99 from $9.99 until 5/21)
Quest for the Golden Duck ($1.99 from $9.99 until 5/21)
R.B.I. Baseball 19 ($24.99 from $29.99 until 5/21)
Santa Tracker ($0.99 from $2.99 until 5/21)
Space Ribbon ($0.99 from $4.99 until 5/21)
Xenon Racer ($39.99 from $49.99 until 5/21)
That will do it for today's edition of the SwitchArcade Round-Up, but don't sit too far back in your chair just yet, friends. Tomorrow is going to be a whopper, with no less than three Resident Evil ports, one (1) Assassin's Creed 3 Remastered port, a new Atelier game, and Sonic's latest racer all on deck. Hide your wallet and hide your kids, because it's going to get expensive and potentially gory in a hurry. Well okay, the Atelier and Sonic games probably won't be gory barring a dramatic surprise shift in tone, but anything can happen in this world of ours. As always, thanks for reading!