Hello gentle readers, and welcome to the SwitchArcade Round-Up for May 16th, 2019. Today we've got a brief recap of the Super Mario Maker 2 Nintendo Direct to kick things off before we head into summaries of all of the latest releases. Naturally, we've also got the latest sales information for you to dig into. Let's dive in!
News
'Super Mario Maker 2' Nintendo Direct Reveals New Details
The Nintendo Direct held yesterday that was dedicated to Super Mario Maker 2 was relatively brief, but it was awfully dense with new info. The first few minutes were dedicated to elaborating on some of the things we already knew about, like slopes, the angry sun, and the Super Mario 3D World style. We also got our first look at a lot of new things such as the online multiplayer modes, the way online sharing works, the night-time settings for each theme, some new items, and more. The video also introduced the game's story mode, a full-sized Mario game where you need to collect coins to rebuild Peach's castle. The game will launch on June 28th and Nintendo is offering a special bundle that includes a Nintendo Switch Online subscription at a nice discount.
New Releases
Super Life of Pixel ($9.99)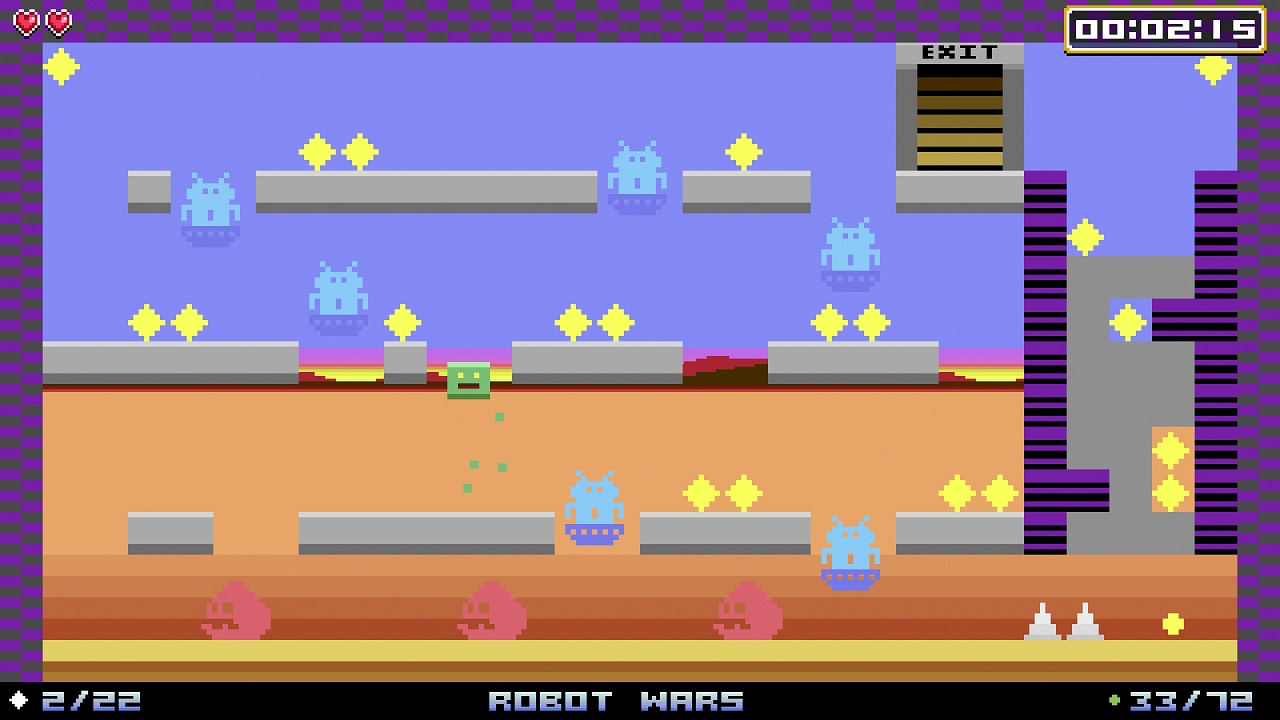 Yeah, it's another indie faux-retro platformer, but this one has a pretty neat gimmick. Namely, as you play through the game you'll be working through stages that pay homage to 19 real platforms from the past. Each "platform" plays host to a number of stages, each of which is a tip of the hat to a popular game from that system. The game makes a decent stab at capturing the essence of each platform visually, and a different chiptune is provided for each platform, though not with any real intention to matching the actual audio of the hardware in question. The game also contains some information about each platform, so you might even learn something. The platforming itself is just kind of there, but it's not bad.
Pocket League Story ($12.00)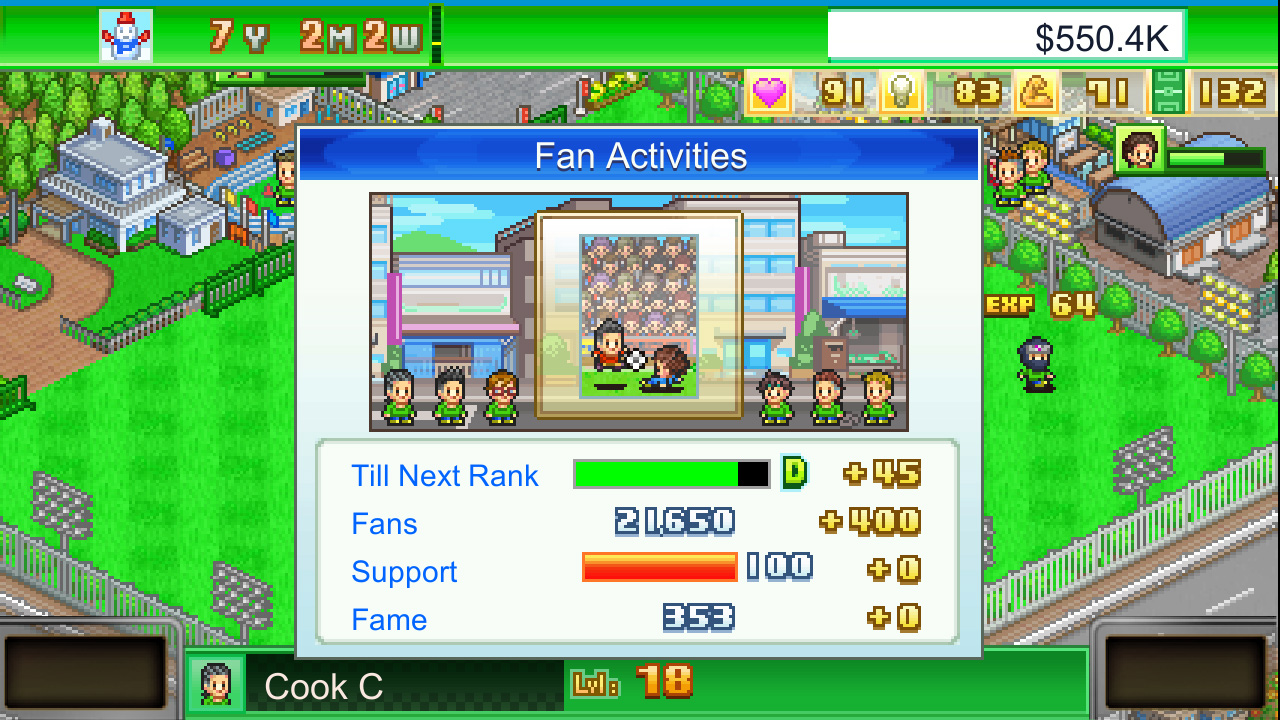 Kairosoft is back! Did you miss them? Was there even enough time between the developer's last release and now to miss them? Well, anyway. It's Pocket League Story, the light soccer club simulation game that has been available for ages on mobile at a cheaper price. And still is! But this one is on your Switch, so there's that. As usual with Kairosoft's stuff, this game shares a bunch of systems and assets with previous games. If you're into the theme and you aren't totally burnt out on Kairosoft's brand of sims, you'll probably enjoy this one. If you're not into the theme, you may still enjoy it. But if you are indeed sick of what this developer cooks, this one isn't going to change your mind. I could copy and paste this for every Kairosoft release and it would only need a few words changed to remain true.
Darkwood ($14.99)
SwitchArcade Highlight!
This is a horror-themed survival game with some genuinely unsettling aesthetics. Well, you know the basics, I'm sure. Top-down viewpoint, heavy emphasis on foraging and crafting, day is not so dangerous as the night. Thankfully unlike many horror games, this one doesn't use stupid jump-scares to provoke a reaction. Rather, it's more of a slow simmer that gets under your skin gradually until you start looking askance at shadows in the corners of the room you're in. It's a bit rough in some ways, and I know versions on other platforms have struggled with bugs so that's likely to be the case here as well. At the same time, it's a really unique and well-designed game. If you don't mind a scare and like the whole hunting/gathering/crafting thing, you'll probably want to have a closer look at Darkwood.
Thief Simulator ($17.99)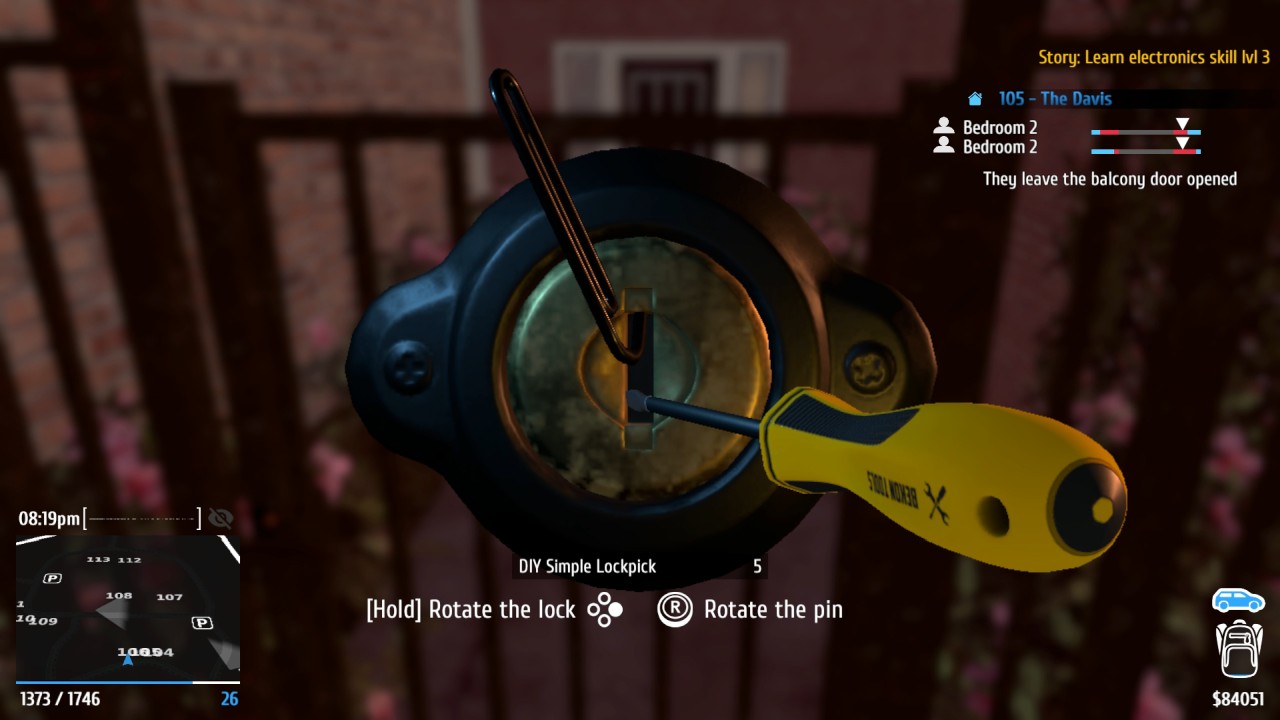 Just what it says in the title. This is a neighborhood burglar sandbox game, more or less. Skulk around the neighborhood, choose a house you want to rob, then use whatever means or tools you like to gain entry, grab some loot, and get out without getting caught. Sell the loot, buy new tools, and move on to tougher targets. Just when you get to the more exciting type of heists, the game is done. The concept is neat and the execution isn't half-bad, but it's short and more than a little rough around the edges. Still, when it comes to the particulars of thievery and the satisfaction of seeing a plan come together, Thief Simulator does a pretty good job of it. It feels a little expensive for what you get, but if you've got Wet Bandit dreams, I'm not sure what other options you have.
Koral ($11.99)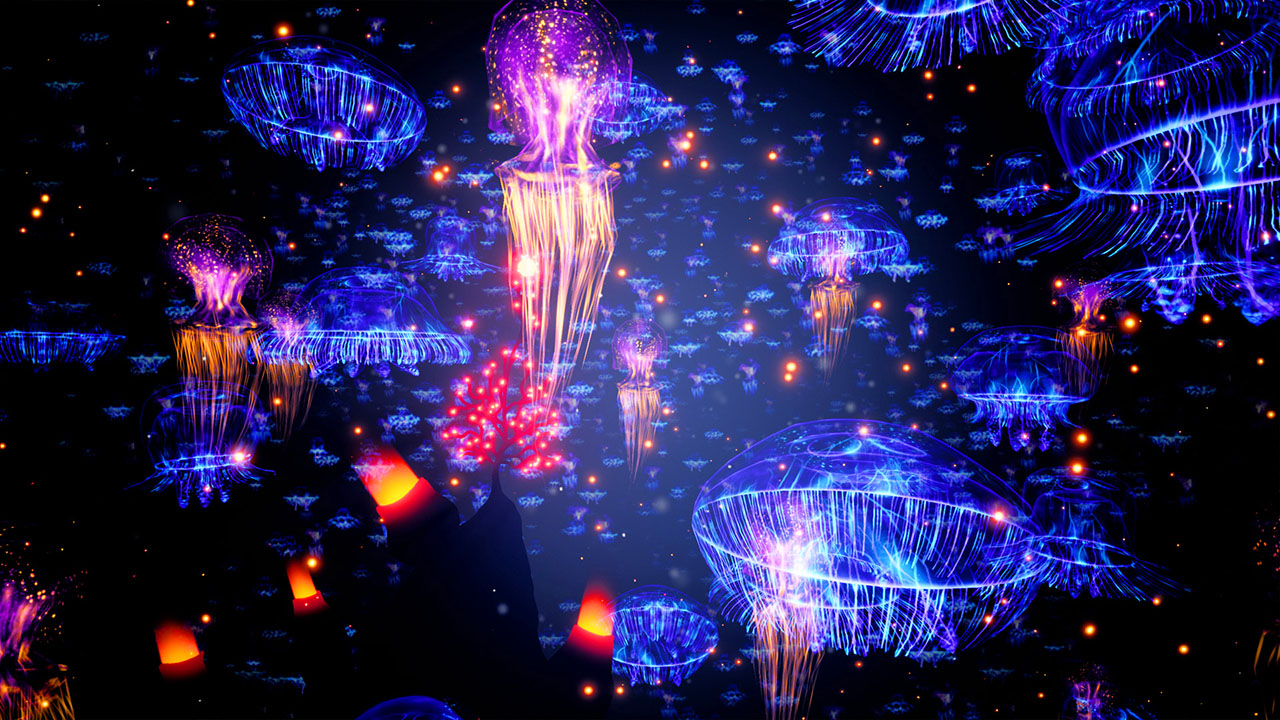 Well, here's an odd one. You play as a sea current and have to solve puzzles to heal damaged coral and bring reefs back to life. Naturally, doing so will result in everything becoming brighter and more colorful. I definitely can't argue with the message of this game, but I wonder if the mechanics are there to back it all up? It certainly looks gorgeous, if nothing else. I feel like there's potential here, but I haven't had a chance to play this one yet so I can't say for sure. One to keep an eye on at the very least.
39 Days to Mars ($14.99)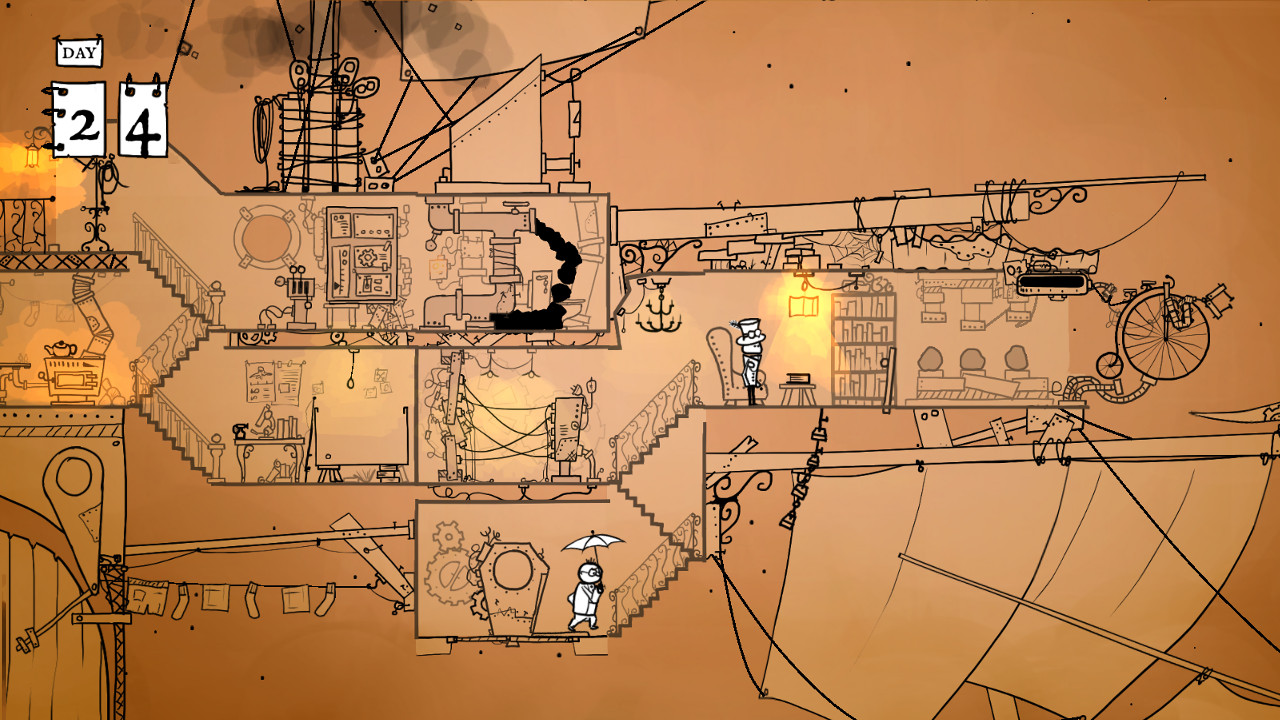 An adventure game designed around couch co-op, this does seem like the sort of thing that would be fun and frustrating in almost equal measures. Human Fall Flat has proven there's a market for that kind of thing on the Switch, so I'm not going to criticize it too sharply, I guess. Anyway, you're trying to get to Mars, and there are naturally all kinds of things you'll need to do to make that happen. Even the most mundane of tasks can become an ordeal when two people have to work together. A little on the short side, but that's how things go sometimes. You can play this one alone if you want, and I get the impression it'll probably be a smoother experience if you do. But will it be as enjoyable? Probably not.
Project Nimbus: Complete Edition ($19.99)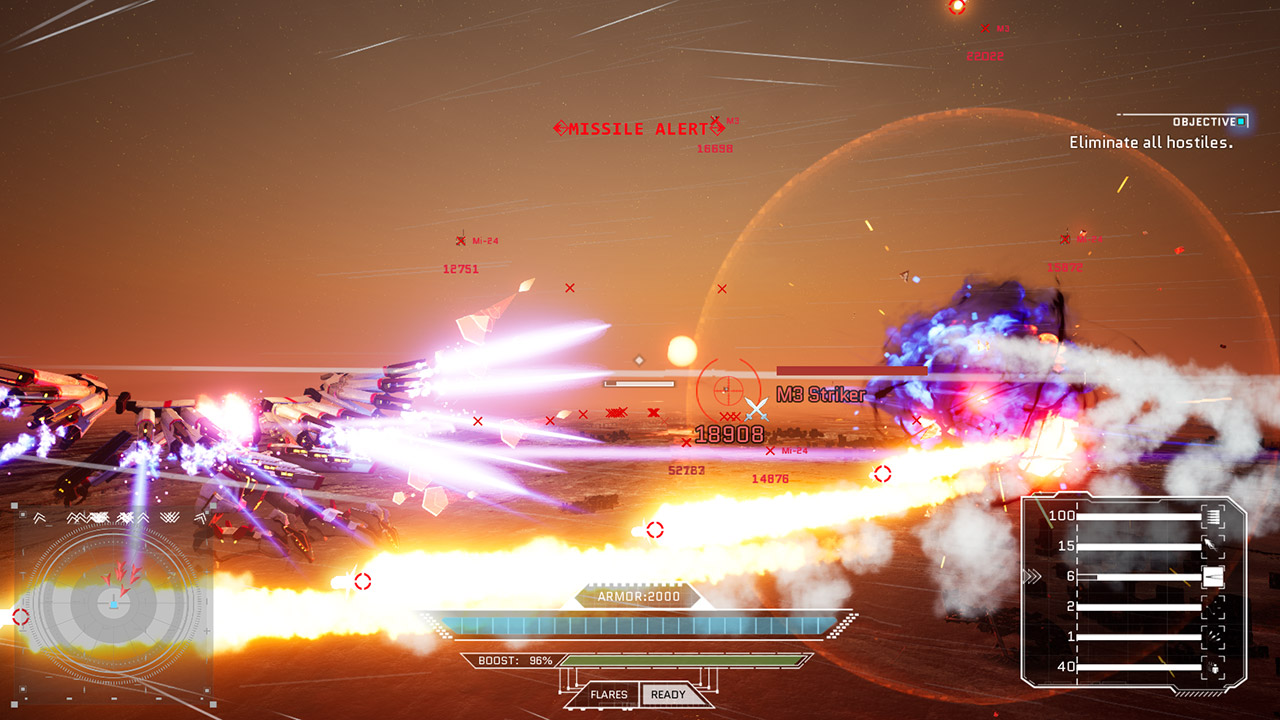 SwitchArcade Highlight!
If you're into mechs and action games, you'll find an awful lot to like in Project Nimbus. Keep in mind, these are the Macross-style "zip through the air shooting a billion missiles" type of mechs, not the slow, lumbering Battletech sort. But anyway, this game has 26 missions of white-knuckle air battles, more than 10 different mechs to pilot, and some really neat boss battles. The original version of this game was fairly well-received apart from criticisms about its length, but this version includes all of the post-launch extras that help extend the experience with some added modes. It's a pretty cool game and it seems to run well enough on the Switch, albeit with a bit of graphical hit.
Guilty Gear XX Accent Core Plus R ($14.99)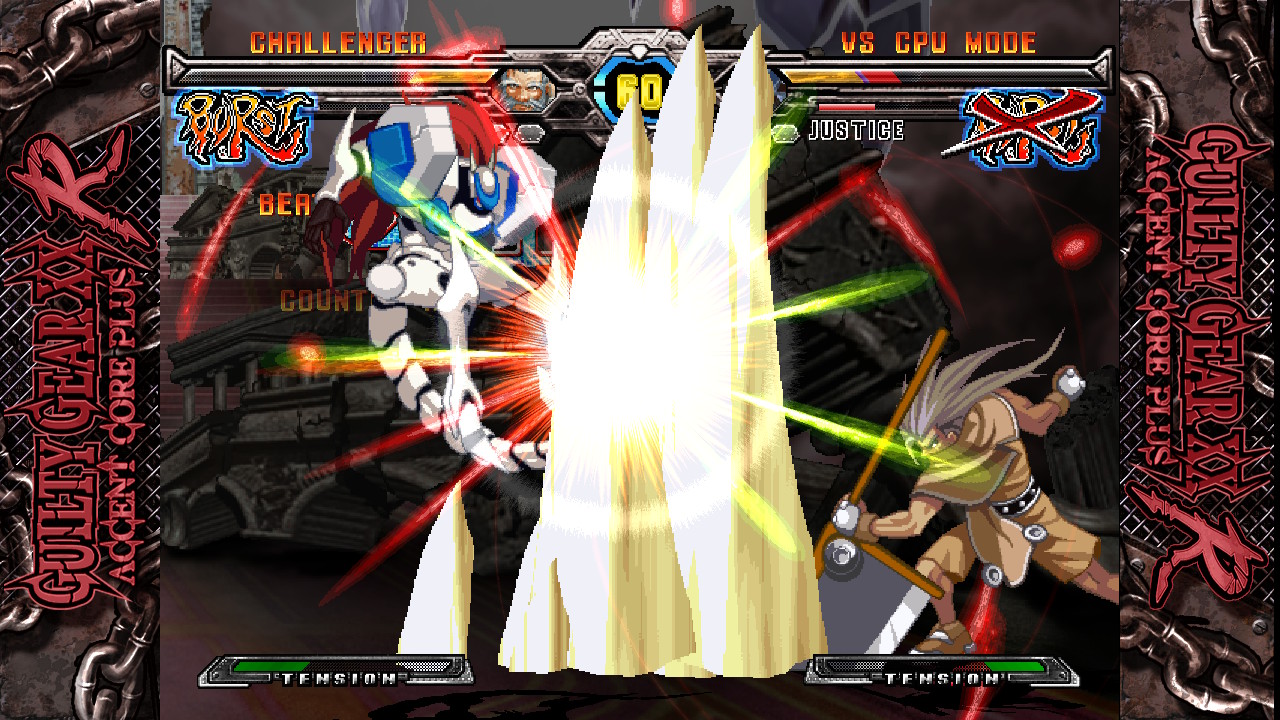 If you're not familiar with Guilty Gear, that title probably looks like some full-on Super Street Fighter EX Plus Alpha Turbo Championship Edition nonsense. And in a sense, it is. This is a Switch version of the final update of the second Guilty Gear game, originally released in 2012. It's a very fun fighting game that is generally quite well-liked, and this version has support for online play and online spectating, too. Sure, it's a little pricier than some other retro fighter releases, but Guilty Gear XX is also a good bit newer than most of those. Just make sure you have a decent controller, because the stock JoyCons really don't cut it for games like this.
Octogeddon ($8.88)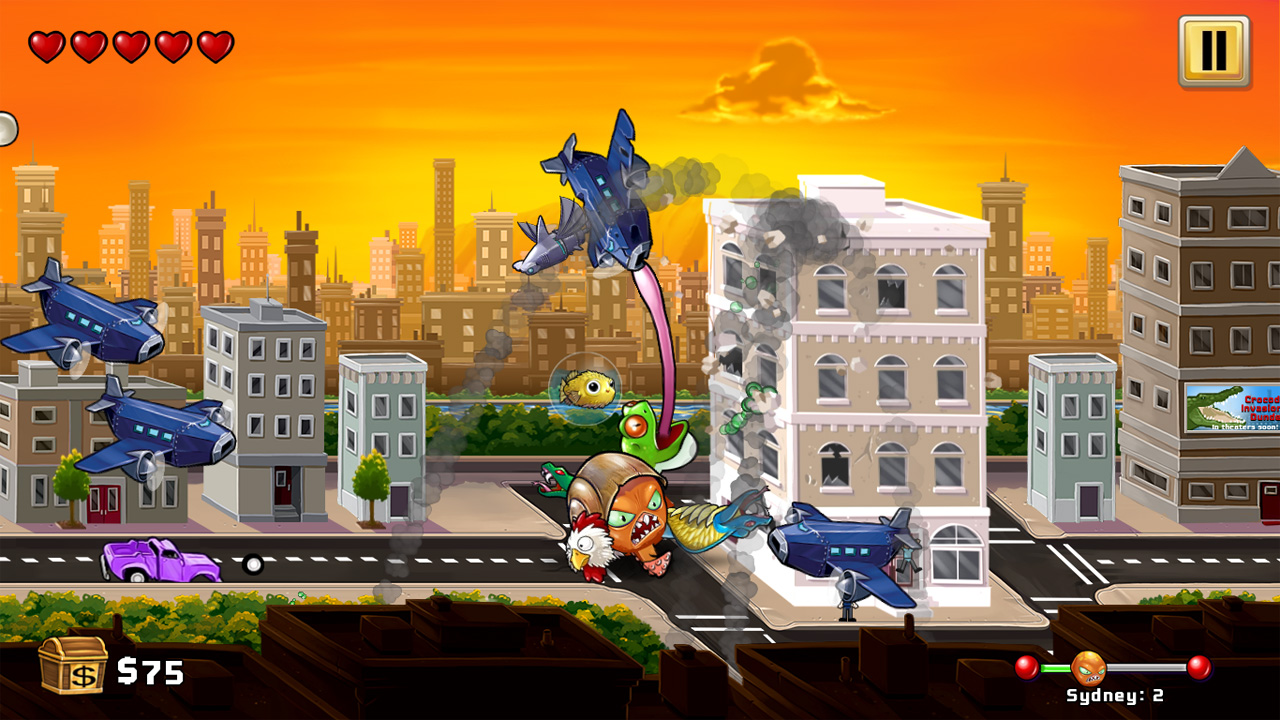 SwitchArcade Highlight!
Cute thing they're doing with the price there. This is another odd game, but its pedigree will make you pay attention. You see, this game was made by none other than the people behind the original Plants Vs. Zombies. The ones that left when they saw the writing on the free-to-play wall. So you know the goal here is to just give players a darned good time for a reasonable price, and that's just what Octogeddon is all about. You play as an enraged octopus who is trying to destroy the world after seeing a chef do some cooking with a member of its species. But this is no ordinary world-breaking cephalopod, friends. This one can attach various other animals to its tentacle sprouts and use them as deadly weapons. It's ridiculous, it's fun, and that price is very reasonable.
Light Tracer ($14.99)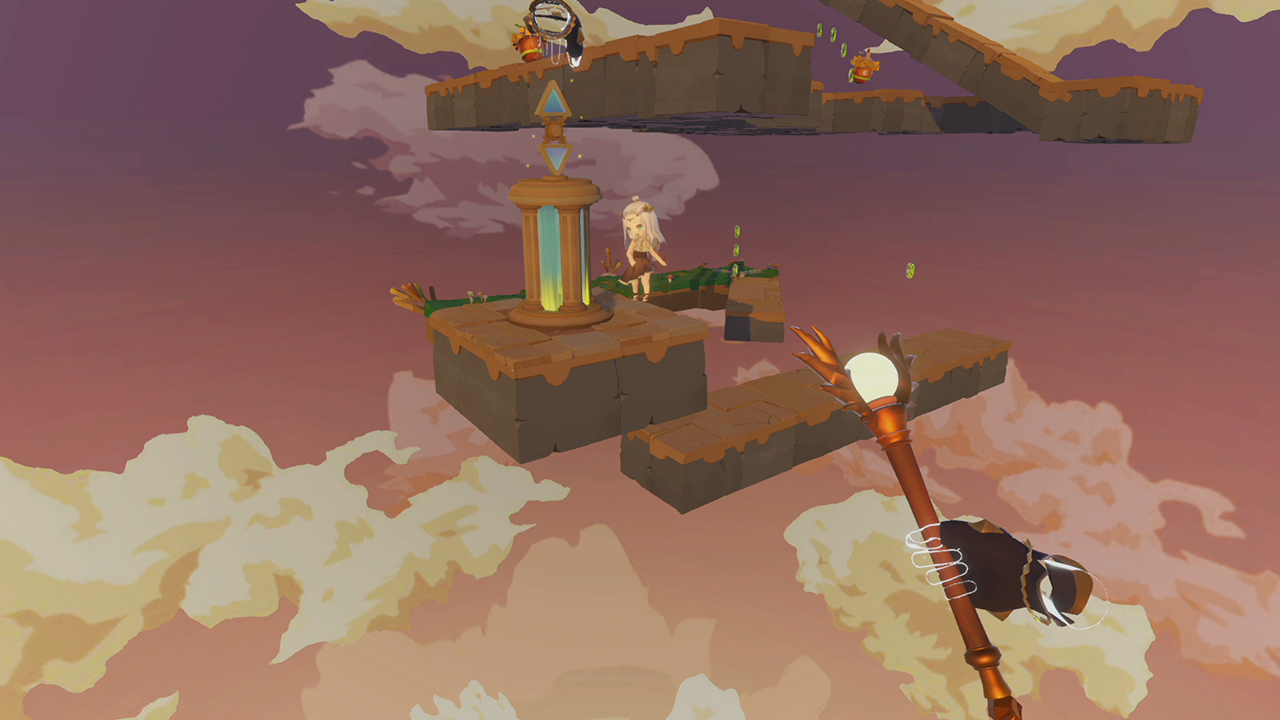 Add another one to the pile of VR games ported to Switch minus the VR. Light Tracer is a puzzle-platformer whose main gimmick is the lack of direct control over the protagonist. Instead, you play as a sort of deity whose disembodied hands must be used to guide the character where she needs to go. You'll mostly do that by shining a light where you want her to go, like using a laser pointer to lead a cat around. This was a little clunky and difficult in VR, and without that going for it, I'm not sure why anyone would want to put up with Light Tracer. I don't know, it's unusual enough that I could see some people liking it, I guess. But I'm personally not big on it.
Your Toy ($19.99)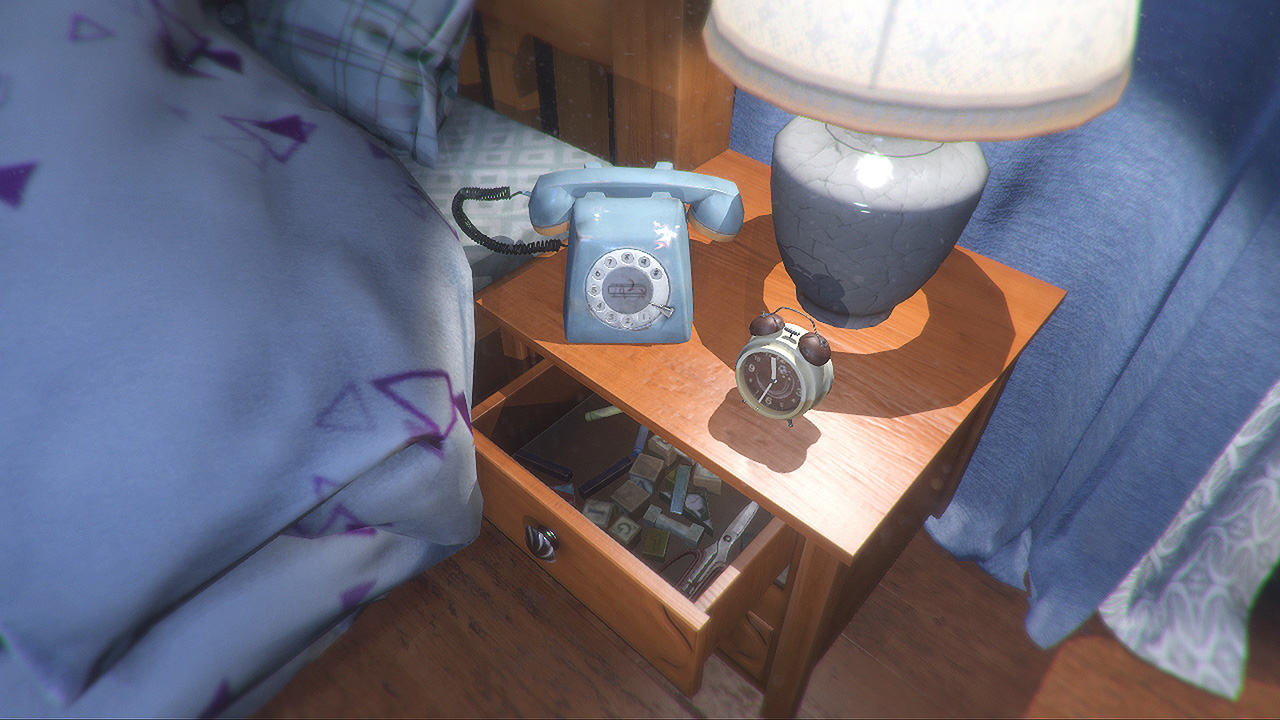 A mediocre horror room escape game that came out a couple of years ago on Xbox One and PlayStation 4, Your Toy isn't any better today than it was then. Like, it's not terrible, but the value for the price is not great. The game can be finished in a couple of hours and there is absolutely no reason to go back to it again. If those were two fantastic hours, I'd still be able to recommend it, but no, it just sort of limps along. Creepy? Sure. But you can probably go catch a good horror movie for around this price and get a better couple of hours out of it.
Sales
Wow, that's a great sale on Shovel Knight: Treasure Trove. I think that's the lowest price we've seen yet for the Switch version, actually. Besides that, Atypical Games is running a sale on their line of titles, most of which are at least decent. As for the outbox, that deep discount on Attack on Titan 2 is wrapping up tomorrow. The other sales that are ending will probably appear again before too long, but it's rarely a bad time to throw a buck at The Way Remastered, if nothing else.
New Games on Sale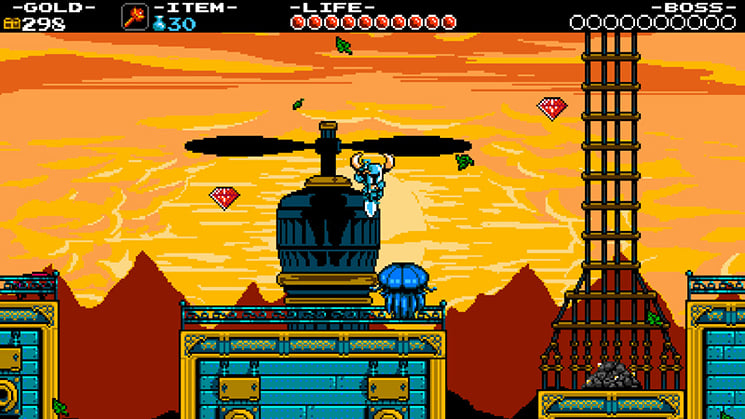 Shovel Knight: Treasure Trove ($12.49 from $24.99 until 5/22)
Shovel Knight: Specter of Torment ($4.99 from $9.99 until 5/22)
TerraTech ($22.49 from $24.99 until 5/29)
PAW Patrol: On a Roll! ($23.99 from $39.99 until 5/31)
Dreamworks Dragons ($23.99 from $39.99 until 5/31)
Red Game Without a Great Name ($0.89 from $2.99 until 5/19)
Superola and the Lost Burgers ($1.99 from $5.99 until 6/2)
Radiation Island ($6.99 from $9.99 until 5/31)
Disco Dodgeball ($3.74 from $14.99 until 5/24)
Moorhuhn Remake ($5.59 from $6.99 until 6/6)
Miles & Kilo ($5.99 from $7.99 until 6/6)
Battle Supremacy ($6.99 from $9.99 until 5/31)
Sky Gamblers: Storm Raiders ($6.99 from $9.99 until 5/31)
Sky Gamblers: Afterburner ($13.99 from $19.99 until 5/31)
Gem Crash ($2.49 from $5.99 until 6/6)
Asdivine Hearts 2 ($9.09 from $12.99 until 5/30)
Undead's Building ($3.99 from $5.99 until 6/6)
SlabWell: The Quest For Kaktun's Alpaca ($7.99 from $9.99 until 5/27)
Defense Grid 2 ($13.99 from $19.99 until 5/24)
Sales Ending Tomorrow, Friday, May 17th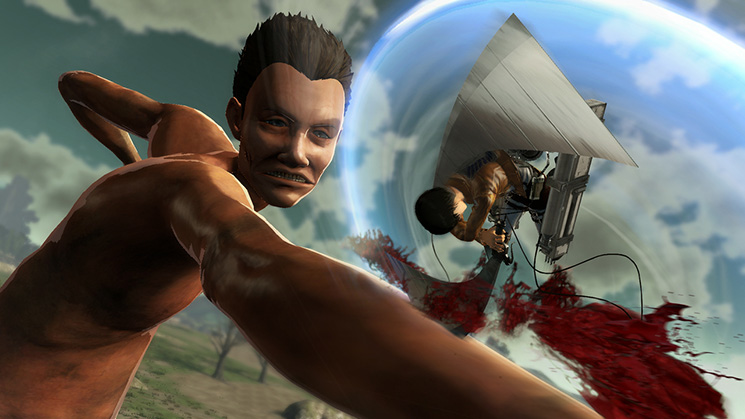 Attack on Titan 2 ($35.99 from $59.99 until 5/17)
Earthworms ($0.49 from $7.99 until 5/17)
Infinite Minigolf ($5.99 from $14.99 until 5/17)
Madorica Real Estate ($12.99 from $14.99 until 5/17)
The Way Remastered ($0.99 from $14.99 until 5/17)
And that's it for today, friends. But worry not, as the week isn't over yet. There are a couple more titles scheduled for today that haven't trickled out at the time of this writing, and Friday as usual will bring its own bunch of games. We'll have summaries of all of those tomorrow, along with any news and sales that pop up during the next 24 hours. There may be a review as well. As usual, that will depend on how much time I have. Do be sure to check back and see what turns up. As always, thanks for reading!