Hello gentle readers, and welcome to the SwitchArcade Round-Up for May 15th, 2019. I've got another pair of reviews for you today, and a couple of new release summaries to go with them. There's also a little bit of news and a handful of new sales as well. Wednesdays are usually quiet, but there's plenty to make noise about today. Let's go!
News
Don't Forget to Check Out Today's 'Super Mario Maker 2' Nintendo Direct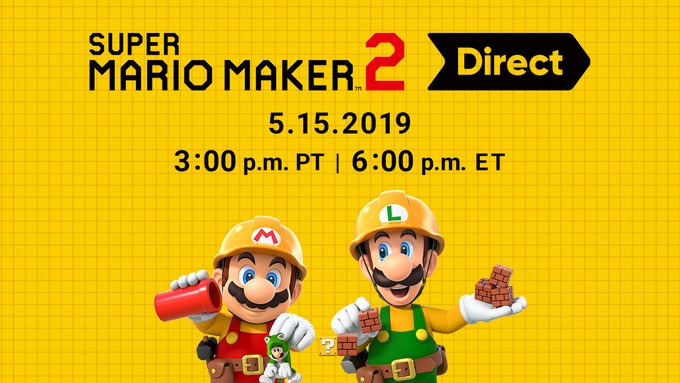 We're getting pretty close to the release date of Super Mario Maker 2, and we really don't know much more about it than what we were told at the game's announcement. It looks like Nintendo wants to clear that up a bit, as it has scheduled a Nintendo Direct for later today. Kicking off at 3 PM PT/6 PM ET, this 15-minute presentation will focus entirely on Super Mario Maker 2. If you can't catch it, we'll have any interesting tidbits from it in tomorrow's round-up.
The May NES Games Have Been Added to 'Nintendo Switch Online'
As announced last week, the Nintendo Switch Online app has been updated today with some new NES titles. It's not the most exciting batch, but it is what it is. You've got system launch title Donkey Kong Jr., early puzzle-action title Clu Clu Land, and the previously Japan-only Vs. Excitebike. The latter has some interesting differences from the other two Excitebike games available on the Switch, so it's at least fun to poke at for a bit. The SP title this time around is Star Soldier. Playing this version of the game will start you off on the eighth level with a stockpile of lives and a fully powered-up ship. How many seconds can you survive before you lose it all? It's fun to try. Anyway, just update your app and you should see the new additions.
This Week's 'Super Smash Bros. Ultimate' Event is Quite Suitable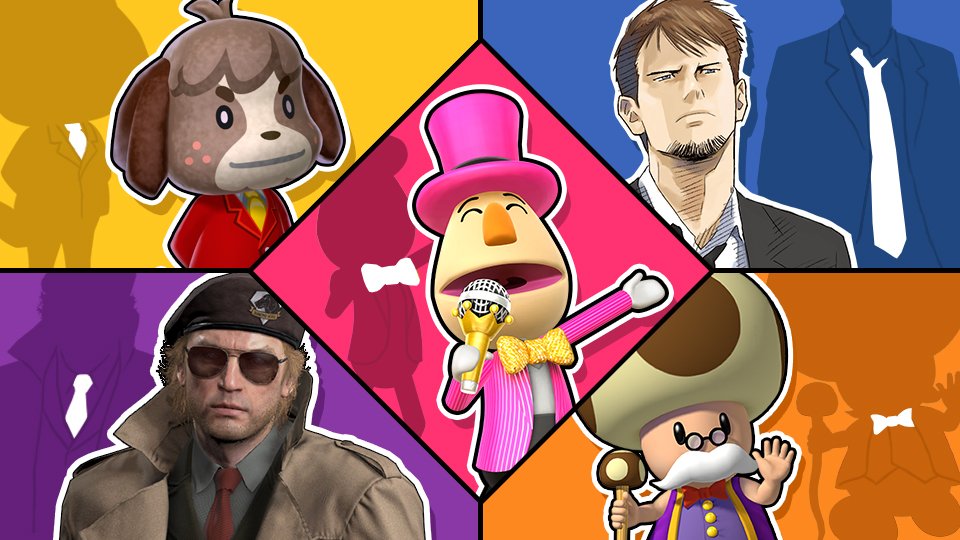 Yeah, it's that time of the week again. Look, you and I both know that we're all going to be busy trying to unlock that Game Boy skin in Tetris 99 this weekend, but if you've got some time for a little Super Smash Bros. Ultimate, there will be a Spirit Board event going on as usual. Titled Suit Up!, the theme this time covers spirits who wear ties and bow ties. They'll be appearing more often than usual, and if you beat them down you'll earn more snacks. The event will, as always, be running for the duration of the weekend.
Reviews
Rock of Ages 2: Bigger & Boulder ($14.99)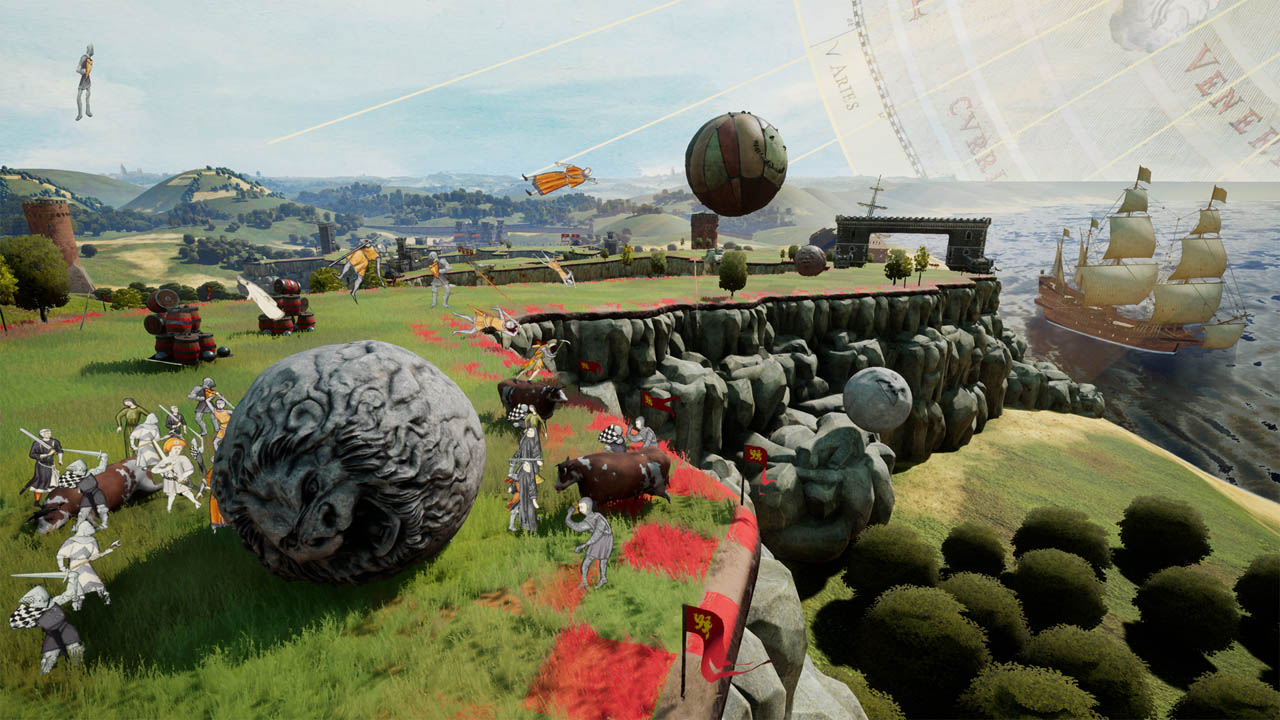 And now for something completely different. Well, as long as you haven't played the first Rock of Ages, anyway. Tower defense games are cool, right? Throw in a multiplayer mode and you've got a lot of good times ahead for you and a friend. But how to spice that up? For Rock of Ages, the answer is to introduce giant rolling boulders as a means of attacking the opponent. Each side tries to smash the other side's castle using giant rocks while trying to keep their own side safe by hastily constructing various obstacles and defenses to block the opponent's rock. It takes time to prepare each boulder launch, and you can't count on your opponent to wait for you to get ready. It's a fast-paced game with a twisted sense of humor, and enough strategy to keep you engaged.
Both single-player and multiplayer modes are available. The single-player campaign sees you working your way through the land, taking down castles, collecting new boulder types and defenses, and laughing at the ridiculous cut-scenes. Seriously, this game is stupidly hilarious. It's clearly inspired by Monty Python, but the developers have nailed the comedy well enough that it doesn't just feel like it's riding off something famous. Anyway, the single-player mode does a good job of teaching you the ropes and giving you plenty to do if you're not into multiplayer. The AI opponents aren't nearly as creative or vicious as a human can be, but they're tough enough.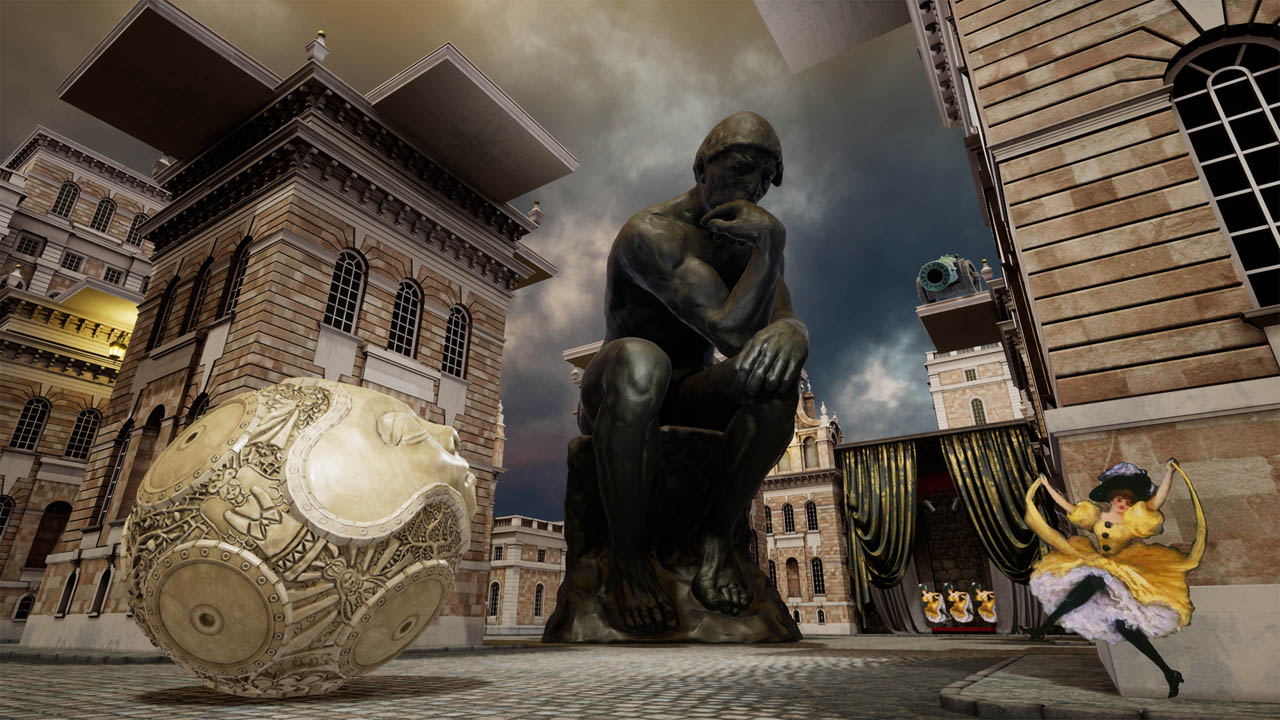 You'll start by wandering the overworld map, rolling your boulder to a destination. There are two types of stages, but you'll likely take on a War stage first. In these, once the battle begins you'll start by launching your first boulder. This works something like Monkey Ball or Katamari Damacy, albeit with slightly different controls. You roll your ball towards the enemy castle, avoiding traps, smashing through obstacles, and strategically jumping when the situation calls for it. Provided you don't get your boulder destroyed and manage to keep up a good head of speed, you'll crash into the enemy gates and do some damage. While your team queues up the next boulder, you'll switch to an overhead map of your side of the field where you can place various defenses and traps to slow or destroy your enemy's counterattack.
The other kind of stage is the obstacle course, where you're racing against another boulder. Whoever reaches the end first wins, and you can naturally interfere with each other for extra hi-jinks. Both of these stage types are available in the online multiplayer mode, where up to four players can battle it out in teams of two. The four-player War mode is a thing of chaotic beauty, and I can't say I've ever had an experience quite like it before. Though really, I could say the same thing for the entire game of Rock of Ages 2. The only game similar to this is the first game, and this feels like a significant improvement on that earlier title.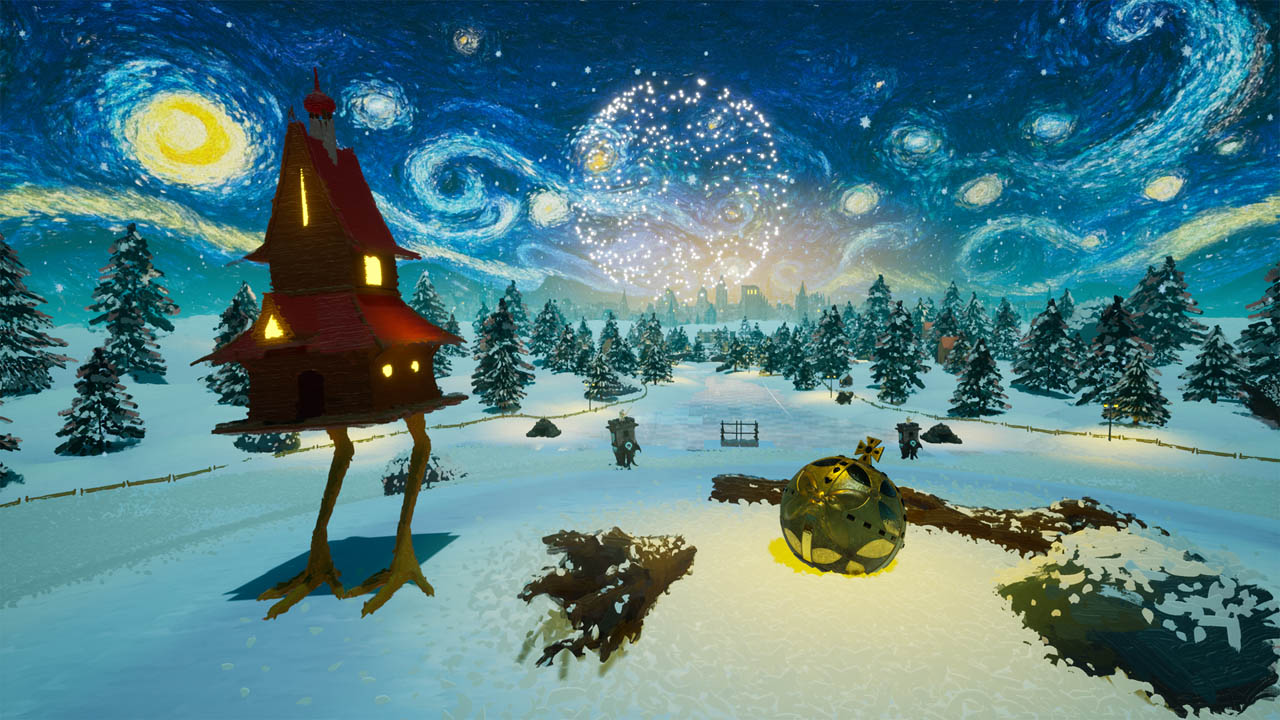 If you like rolling games, are on the lookout for something unusual, or just want to laugh at some absurdity, you really should pick up Rock of Ages 2. The Switch version runs well even if it loses a little in its visual prowess compared to other platforms, and it really is a great handheld experience. Since I hadn't played the first game before preparing for this review, I was pleasantly surprised by how quirky, original, and fun this game was. Big thumbs up for making me smile and entertaining me for several hours.
SwitchArcade Score: 4/5
Strike Suit Zero: Director's Cut ($19.99)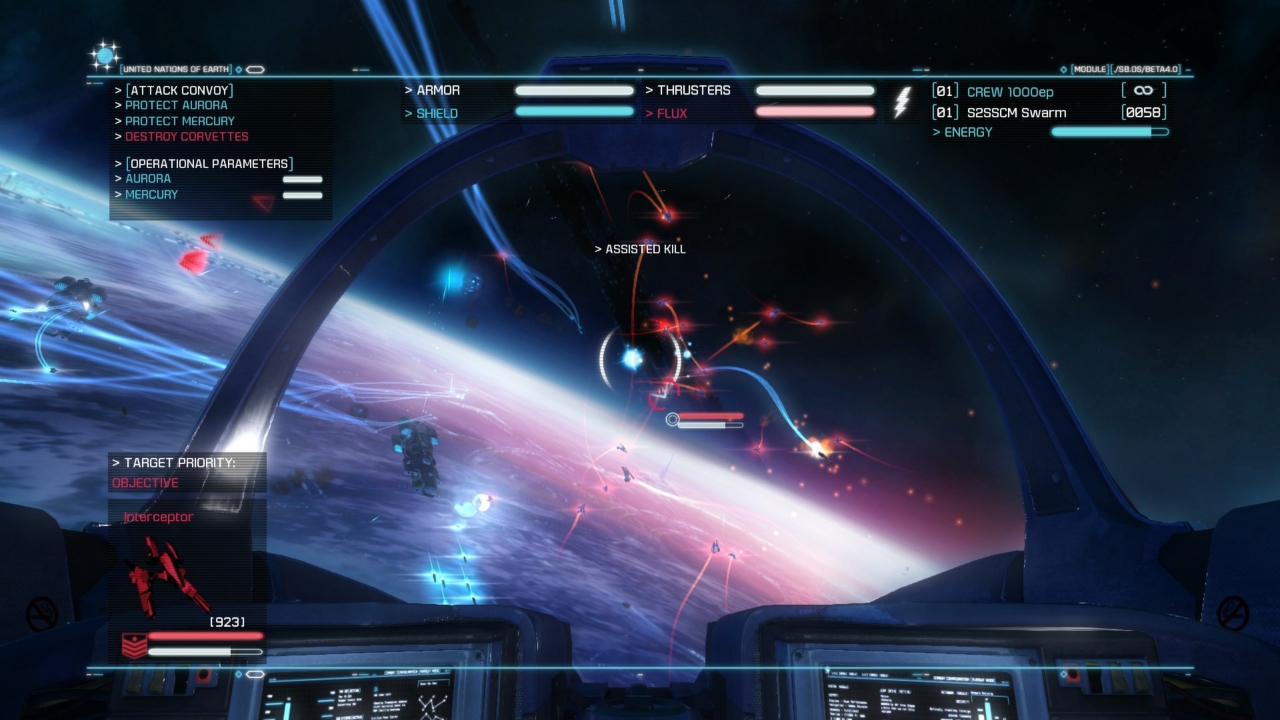 Among the thousand or so iOS game reviews I've written, a surprising number have been for space shooters. It was a pretty trendy genre on mobile, and I think it was one where an indie could do just about as well as anything the big companies had been doing of late. And really and truly, most of those mobile space shooters I reviewed were decent. Probably one of the lowest fail rates of any genre I covered, if I reflect on things. On the other hand, almost none of them stood out. Perhaps it's hard to fail, but it seems equally hard to make a genuine splash. So, you made a decent spaceship dog-fighting engine. An honest congratulations on that, but what happens next?
Well, Strike Suit Zero started as a PC game, and the Switch is not the mobile market. But this game has a lot of trouble answering that question just the same. It's highly competent in most mechanical respects. The controls work well and are generally quite responsive. There are plenty of missions with a variety of goals you'll have to accomplish within each. As a port, it's quite impressive. The game runs well and looks pretty good for what it is. Zipping around shooting enemy ships and defending your own fleet is a fun enough way to kill time, and those lovely space backdrops never disappoint. There's even a gimmick here in that your ship can temporarily transform into a robot now and then. But that aspect is a bit more half-baked and limited than it probably needed to be.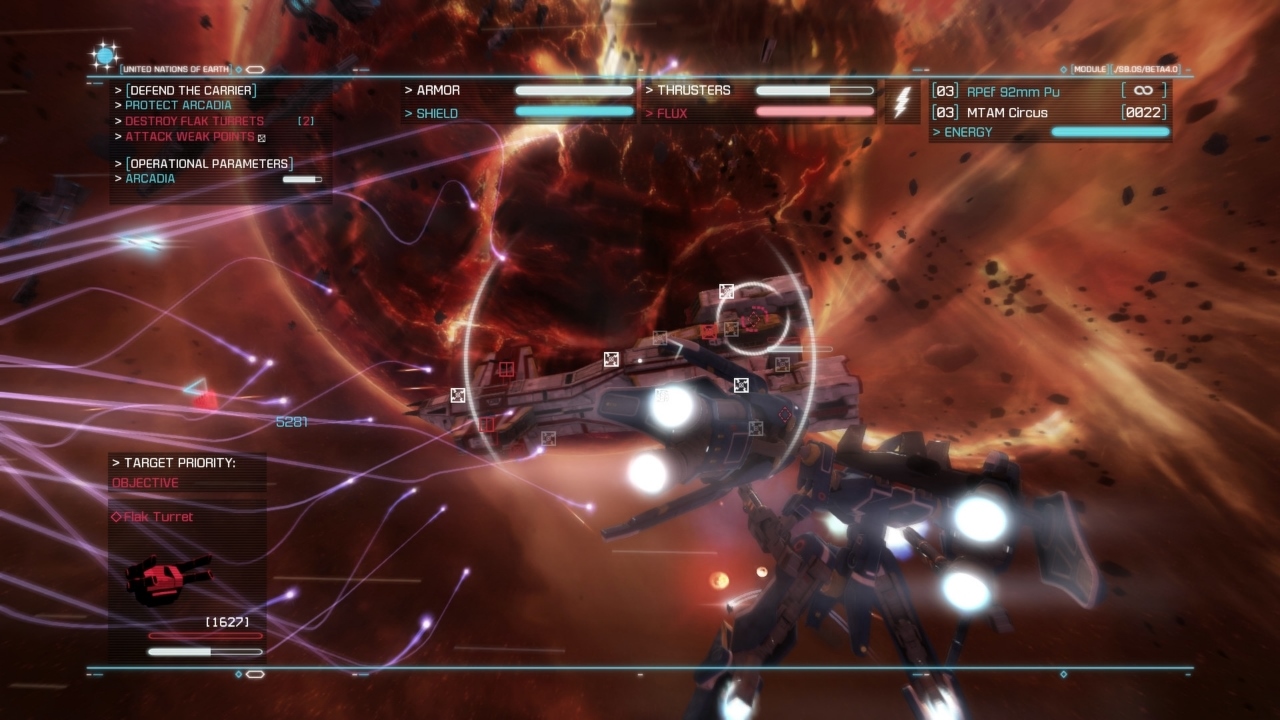 So indeed, the game does its job checking off most of the important boxes, but what else does it have up its sleeve? Not much, friends. The story is trite and barely worth paying attention to. The AI isn't particularly impressive and is sometimes downright stupid. Your transforming suit isn't with you for a good chunk of the game, and even when you do have it, the robot mode works like a quick fever attack, giving you a temporary offensive boost before quickly going away until you fill up a meter again. Some of the missions run on way too long, and although it pains me to say it, I think this game has a really unfortunate tendency of overstaying its welcome both as a whole and on a per-mission basis. Don't look for any fresh ideas as far as objectives go, either.
That said, to overstay one's welcome, one has to have been welcome to begin with. And Strike Suit Zero is fun enough when you take it in smaller chunks. Like, it's acceptable. I'm not sure if acceptable is good enough, but given the quality of most of the competition in this genre on Switch, it might be. Yeah, most of those games fall into the not-bad-not-good bucket as well, but Strike Suit Zero does let you turn into a robot for a short time now and then. I suppose that gives it at least some kind of answer to the overall homogeneity across many of the games in this genre. A small foothold, to say the least, but if you can't get enough of dogfighting in space and escorting slow ships, it's probably a sufficient reason to consider Strike Suit Zero.
SwitchArcade Score: 3/5
New Releases
Blades of Time ($19.99)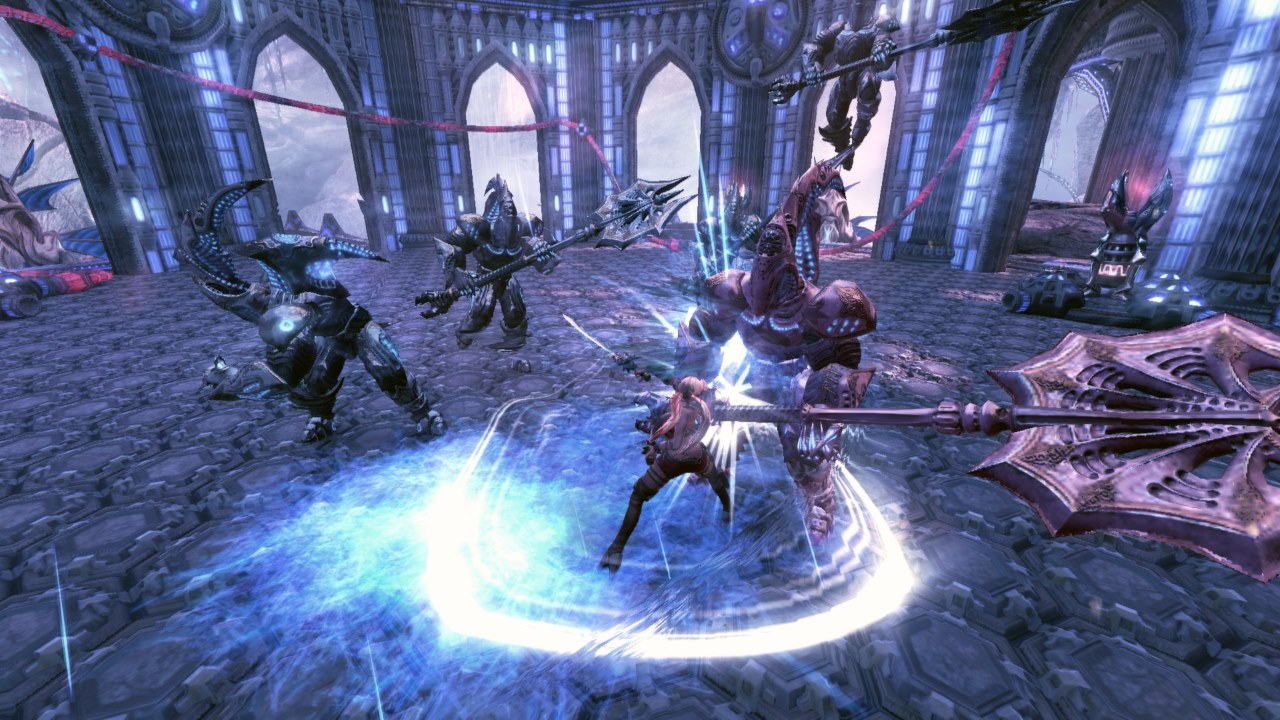 This is a thoroughly mediocre third-person action game with a moderately interesting time-manipulation gimmick serving as its main spice. This is another port from the PlayStation 3/Xbox 360 era, and it's pretty much the definition of a bargain-bin B-grade action game. Like, I've played far worse, but I can't imagine any reality wherein you aren't better off just waiting for Devil May Cry to hit and picking that up instead. Or grabbing either Bayonetta game. Or grabbing Darksiders. I don't know. You have lots of options, and all of them are probably better than blowing a twenty on this.
Undead Horde ($16.99)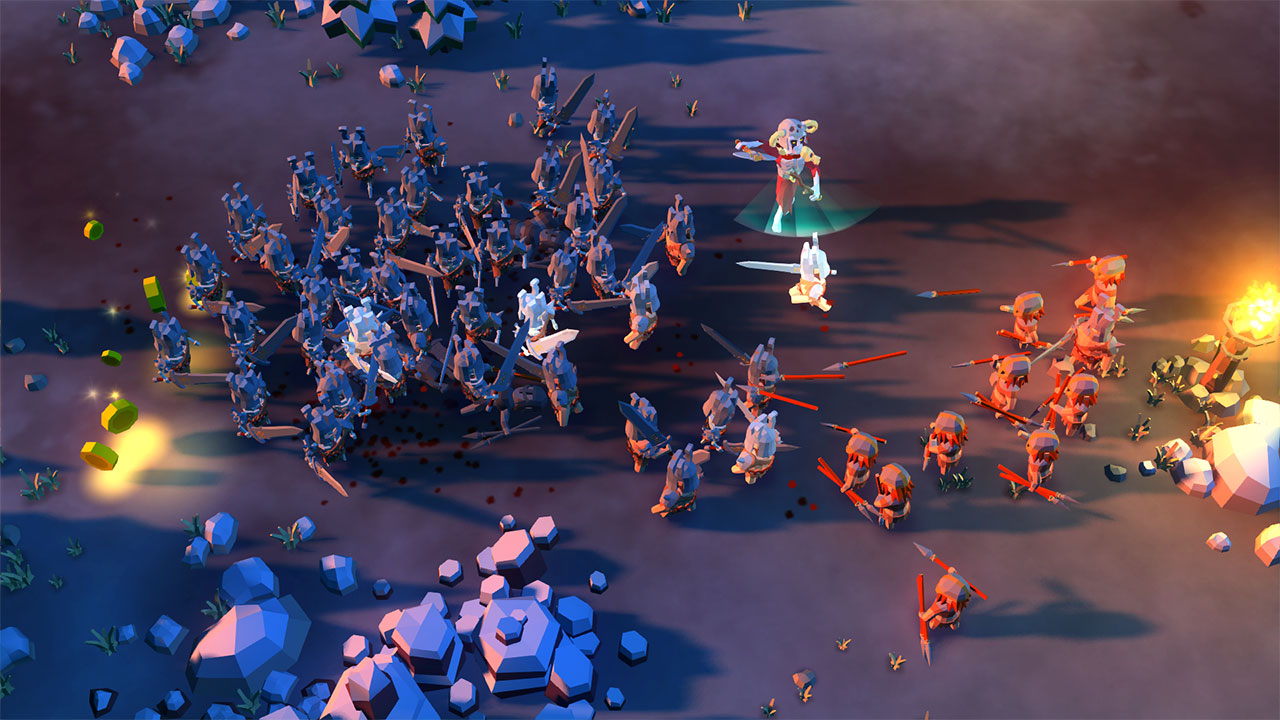 This game comes from twin-stick action masters 10tons, but Undead Horde is something a little different from the developer's usual style. This is an action RPG of sorts where you play as a necromancer. Naturally, you're able to raise the dead to use as your own army, and the dead you raise are those you've just killed. Neat. The response to this one isn't quite as glowing as previous releases from 10tons, but people generally seem to like it well enough. I can't help but respect that the team has gone outside of its comfort zone, even if the end result isn't quite as strong as we typically get from them. And hey, who doesn't like playing as the bad guy and mashing the goodie-two-shoes heroes now and then?
Sales
Nothing particularly unusual on sale today, though I suppose this may be the first discount for the newest R.B.I. Baseball game. Otherwise, it's an assortment that tends to go on sale now and then with regularity. Some good stuff in there, though. The Kingdom games are neat, and Dandara is definitely worth a play. As for the outbox, it's mostly stuff that goes on sale often, and not much of it is really all that exciting. There will probably be a bunch of new sales in the next day or two, so make sure you check back.
New Games on Sale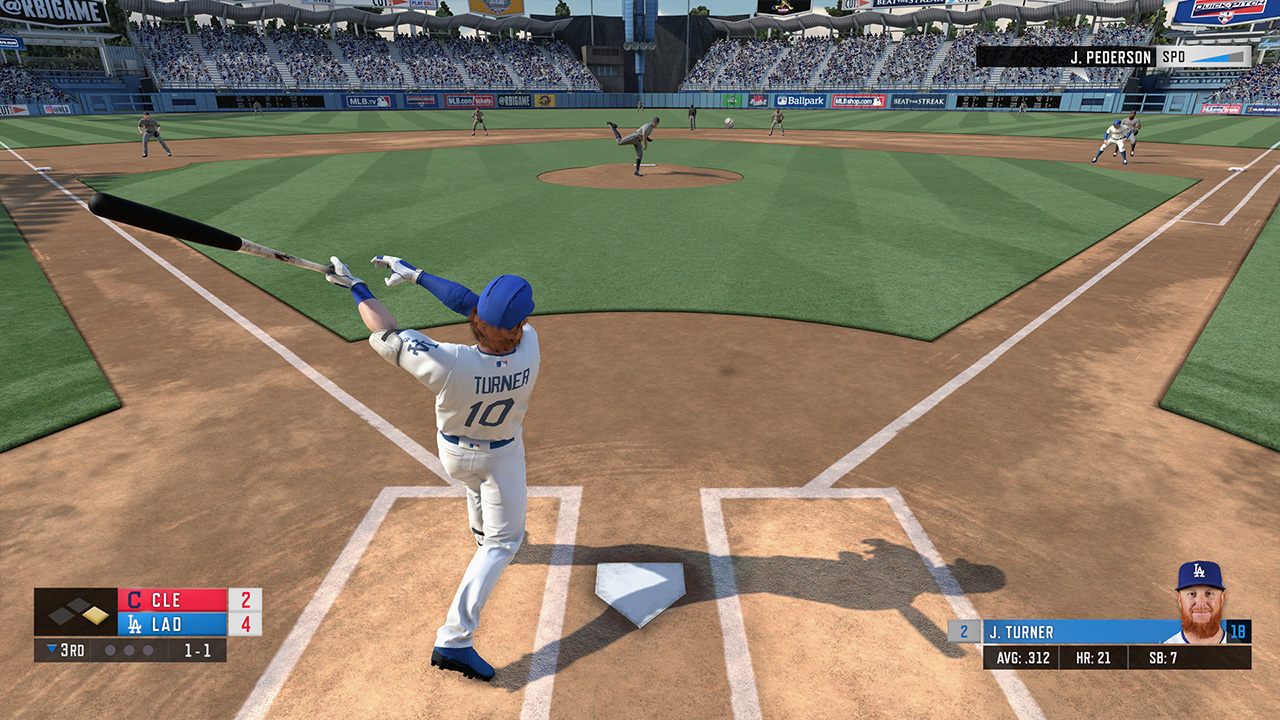 R.B.I. Baseball 19 ($24.99 from $29.99 until 5/21)
GoNNER ($2.99 from $9.99 until 5/23)
Kingdom: New Lands ($4.49 from $14.99 until 5/23)
Kingdom: Two Crowns ($15.99 from $19.99 until 5/22)
Ben 10 ($7.99 from $19.99 until 5/27)
Dandara ($6.74 from $14.99 until 5/23)
The Adventures of Elena Temple ($0.99 from $4.99 until 6/4)
Hotel Transylvania 3 ($11.99 from $29.99 until 5/27)
Adventure Time: Pirates of the Enchiridion ($15.99 from $39.99 until 5/27)
Bad North ($11.24 from $14.99 until 5/23)
Food Truck Tycoon ($3.74 from $4.99 until 6/4)
Klondike Solitaire ($4.49 from $8.99 until 6/4)
Sales Ending Tomorrow, Thursday, May 16th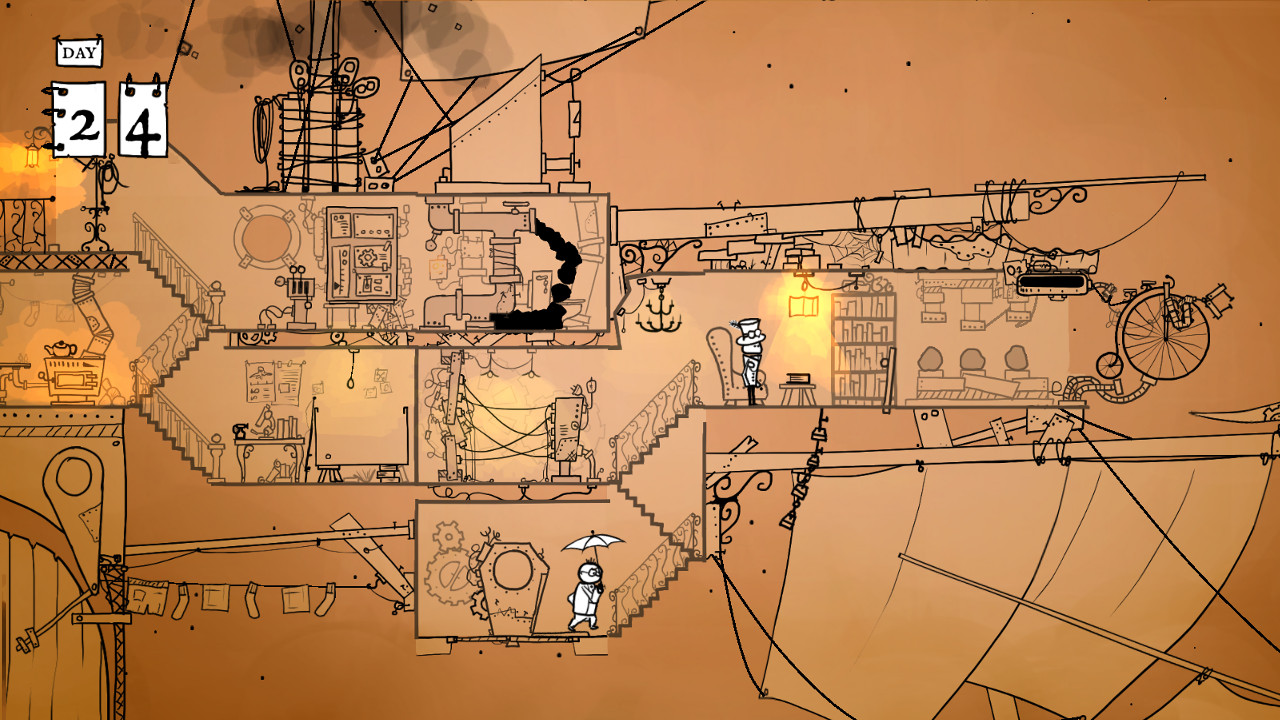 39 Days to Mars ($13.49 from $14.99 until 5/16)
911 Operator ($4.99 from $14.99 until 5/16)
99Moves ($1.49 from $2.99 until 5/16)
Abyss ($1.49 from $2.99 until 5/16)
Animal Hunter Z ($4.99 from $9.99 until 5/16)
Away: Journey to the Unexpected ($13.99 from $16.99 until 5/16)
Bingo For Nintendo Switch ($2.49 from $4.99 until 5/16)
Black the Fall ($7.49 from $14.99 until 5/16)
Blue Rider ($5.99 from $9.99 until 5/16)
Butcher ($3.99 from $9.99 until 5/16)
Cycle 28 ($1.74 from $6.99 until 5/16)
Darts Up ($1.49 from $2.99 until 5/16)
Desktop Soccer ($5.68 from $7.11 until 5/16)
Ghoulboy ($6.99 from $9.99 until 5/16)
Hyper Sentinel ($0.90 from $12.99 until 5/16)
Iro Hero ($9.09 from $12.99 until 5/16)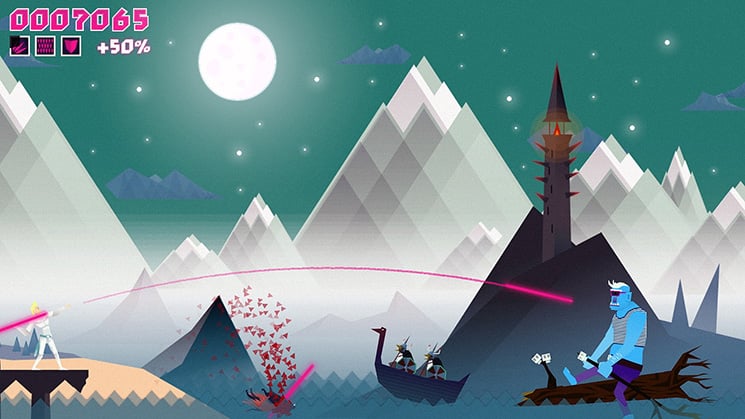 Lichtspeer: Double Speer Edition ($3.99 from $9.99 until 5/16)
Light Fingers ($14.99 from $19.99 until 5/16)
Lost Sea ($5.99 from $9.99 until 5/16)
Ludomania ($0.99 from $3.99 until 5/16)
Regalia: Of Men and Monarchs ($16.25 from $24.99 until 5/16)
Rock 'N Racing Off Road DX ($3.99 from $7.99 until 5/16)
Star Ghost ($4.49 from $8.99 until 5/16)
Stellar Interface ($10.39 from $12.99 until 5/16)
Super Beat Sports ($10.49 from $14.99 until 5/16)
Super Blood Hockey ($11.99 from $14.99 until 5/16)
Super Ping Pong Trick Shot ($2.49 from $4.99 until 5/16)
Thief Simulator ($16.19 from $17.99 until 5/16)
UNI ($5.59 from $7.99 until 5/16)
Voxel Shot ($6.40 from $8.00 until 5/16)
VSR: Void Space Racing ($0.49 from $4.99 until 5/16)
That's all we've got for today, friends. Do check back tomorrow when we take a look at the first big batch of new releases for the week. There are several games coming, including titles like Pocket League Story, the latest Guilty Gear, and the Castlevania Collection. Good stuff. We'll also have whatever new sales and news pop up in the next 24 hours, and if I'm feeling frisky, perhaps a review. See you all tomorrow, and as always, thanks for reading!