Each and every day new mobile games are hitting the App Store, and so each week we put together a big old list of all the best new releases of the past seven days. Back in the day the App Store would showcase the same games for a week, and then refresh those features each Thursday. Because of that developers got into the habit of releasing their games throughout Wednesday or very early Thursday in order to hopefully get one of those coveted features spots. Nowadays the App Store refreshes constantly, so the need for everyone to release all on the same day has diminished. Still, we've kept our weekly Wednesday night format as for years that's the time people knew to check TouchArcade for the list of new games. And so without further ado please check out the full list of this week's new games below, and let us know in the comments section which games you'll be picking up!
---
Ailment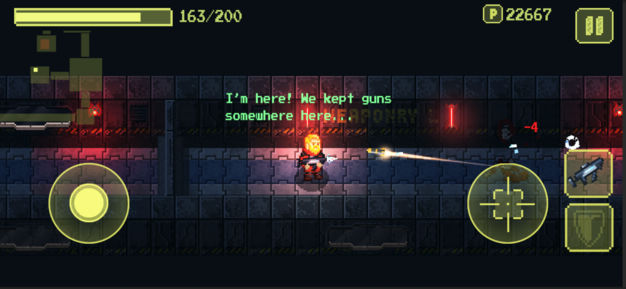 iTunes Description
Ailment is a pixel-art rogue-like action game which takes place on a spaceship in a far far galaxy. The main character wakes up in a spaceship after being unconscious for three days and all of his crew became enemies. The last thing he remembers was returning from the other ship where he had a rescue mission. But everyone on that ship was already dead… He has to remember what happened and find out the truth.
Forum Thread: Ailment (by BeardyBirdGames)
---
Alt-Frequencies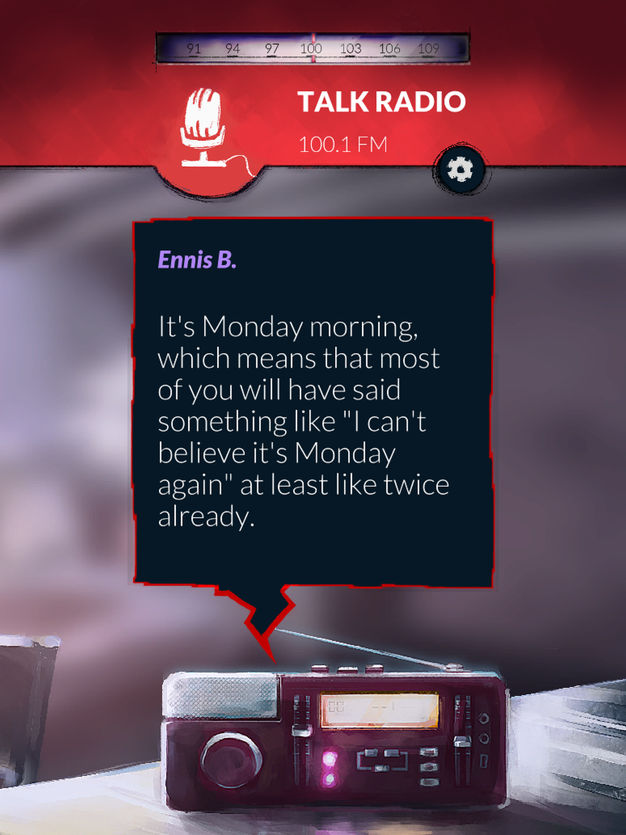 iTunes Description
What happens when everyone is stuck in the same time loop, without knowing?

Alt-Frequencies is an audio mystery game where you use the airwaves to open the world's eyes to the truth. Record, rewind time and broadcast snippets of radio shows to expose radio hosts, conspiracy theorists, politicians, underground activists – and a dog.

By redistributing information, you change what happens in the next 3 minute time loop and impact both news cycles and the lives of the people behind them. Listen as their personal stories evolve, in a world that seems to stand still.
Forum Thread: Alt-Frequencies (by Accidental Queens)
---
Bouncy Laser – Brick Breaker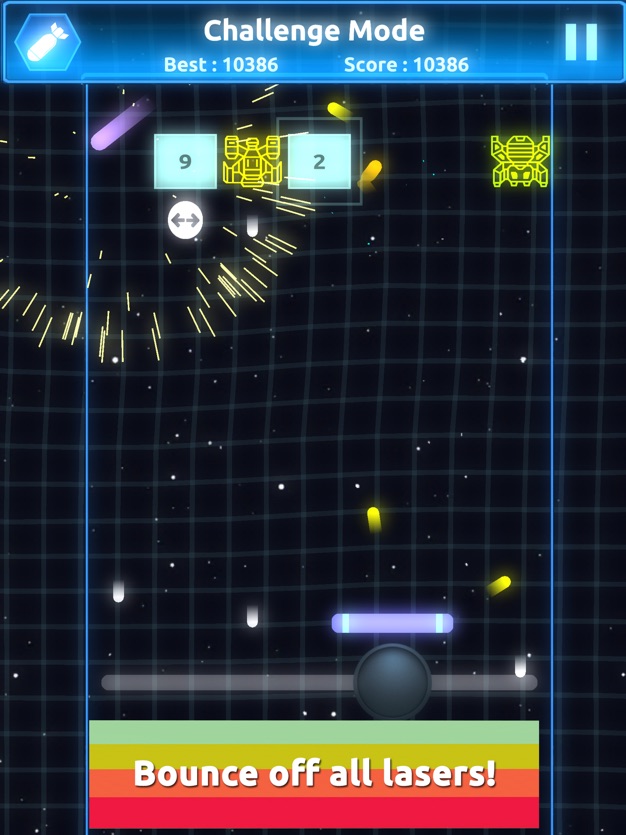 iTunes Description
Simple, Cool, and Addictive gameplay ever!

[Features]
Bounce off all lasers of the enemy to break up the constantly appearing enemies and bricks
The laser is stronger as it bounces. Make your laser stronger!
Perfectly modernized in retro style to new-tro style game.
Get a high score and challenge the global number 1.
Forum Thread: Bouncy Laser – Brick Breaker (by LinkTown)
---
Days of Prophecy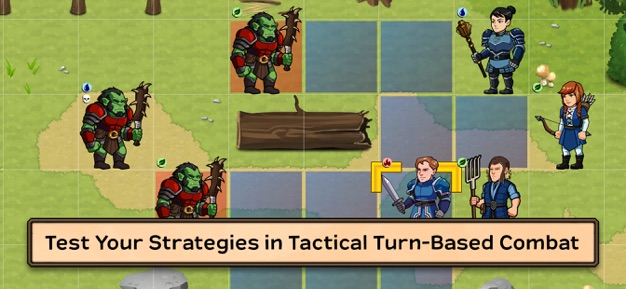 iTunes Description
Any fan of Tactics RPGs will love Days of Prophecy! And even if you don't like Tactics RPGs, you still might like Days of Prophecy!

Struggle through deep strategic battles. Kill orcs next to the beautiful scenery. Meet a rich cast of characters and try not to get them killed. Come experience a grand adventure in a world of magic and explosions and fantasy!

Play though all 50 levels of tactical turn-based combat. Each level features its own unique challenges and story. Can you master them all? Probably not. But don't let that stop you!
Forum Thread: Days of Prophecy (by Ascardian Games)
---
Durango: Wild Lands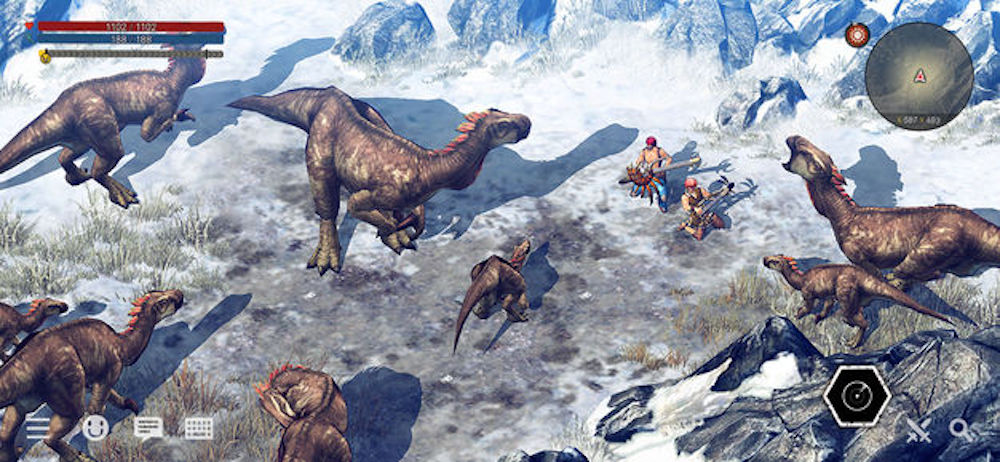 iTunes Description
Durango is the next evolution of fully-featured MMOs on mobile! This open world MMO lets you experience the full freedom to roam a vast, prehistoric land filled with dinosaurs. Adventure through the Wild Lands, play your way, explore, craft and forge a new life and civilization.

This prehistoric MMO takes you to a mysterious land of dinosaurs. In this Jurassic adventure, you're warped from your world into Durango. Discover a rich prehistoric environment interspersed with modern-day items mysteriously transported to this world.
Forum Thread: Durango: Wild Lands (by NEXON Company)
---
F1 Manager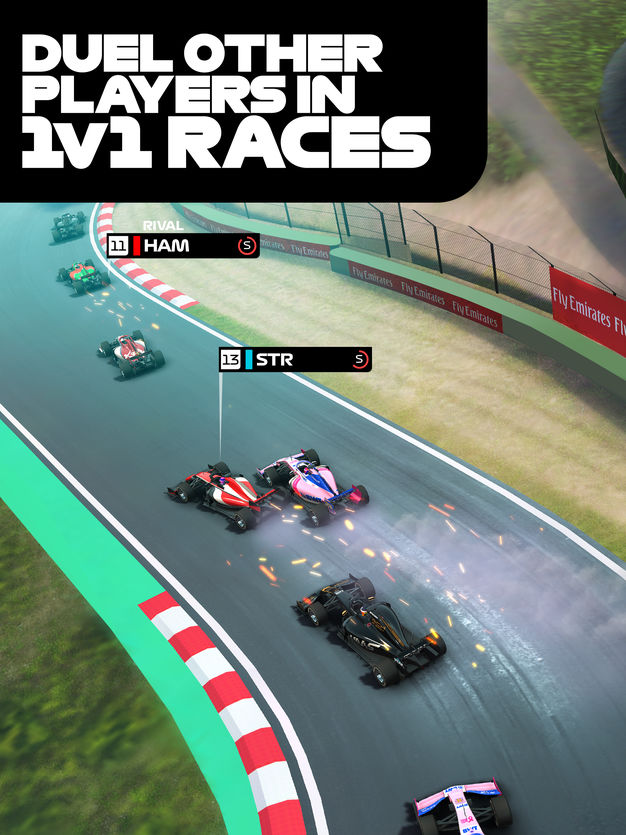 iTunes Description
Play NEW F1® Manager for FREE and be the boss! Take control, make the big calls and master the art of race strategy to become the best F1® team in the world. Will you tell your race drivers to risk it all and go for it, or play the long game and sneak victory on the final lap? Faster than ever on-track action with STUNNING graphics. Featuring all the OFFICIAL circuits, teams and drivers from the 2019 FIA Formula One World Championship™, including Lewis Hamilton, Sebastian Vettel, Max Verstappen and Daniel Ricciardo.
Forum Thread: F1 Manager (by Hutch Games)
---
Hardball: Swipe Puzzle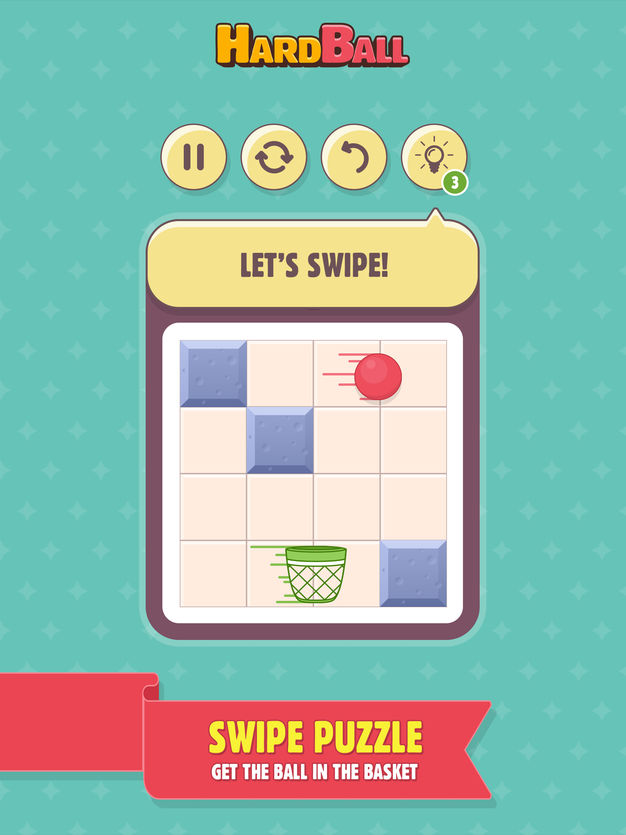 iTunes Description
HardBall is a fun puzzle game with simple swipe gameplay, suitable for all ages. Destined to be an instant classic, HardBall has one simple rule: Get the ball in the basket!

SWIPE as many times as you like
SWIPE as long as you feel
SWIPE up, down, left or right
GET THE BALL IN THE BASKET

Hardball features 400 challenging levels to keep you entertained for hours.
Relax and unwind while keeping your mind sharp.
Forum Thread: HardBall: Swipe Puzzle (by MiniMana Games)
---
Idle Color Drum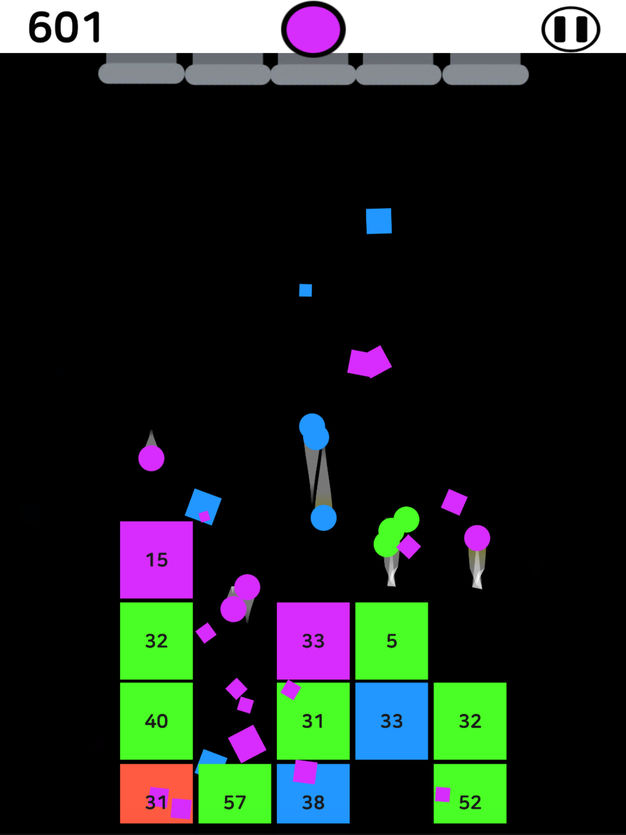 iTunes Description
Idle Color Drum is easy to play, you just need to bounce the balls and destroy blocks. Match the color of the balls to the blocks and bounce away. Get 4 balls bouncing on one block to unleash a beat. The tricky part is destroying the blocks before they get to the top of the screen. You will have crazy beats going in no time, as the sometimes melodic drums beat. You will be addicted to Idle Color Drum as it is a new type of fun. Join the leaderboard and see where you rank. But if you have the sound loud or play on the quiet, this game is something unique that's worth your time.
Forum Thread: Idle Color Drum (by Radiobush)
---
Last Day Jumper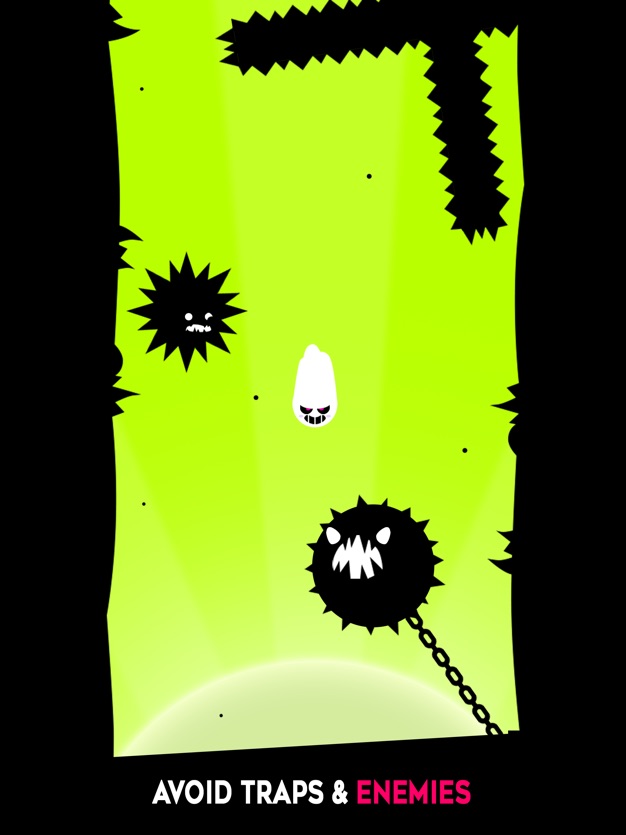 iTunes Description
Help your new heroes to jump and escape from Mr. Death!

Last Day Jumper is an addictive, straightforward game in which you will have to control different things that have 'survived' the end of the world. Help them to jump through challenging post-apocalyptic levels brimming with traps, deadly saws, multiple enemies… and horror. Lots of horror.

Overcome these complicated challenges and avoid death!
Forum Thread: Last Day Jumper (By Ruben Pecellin)
---
Lexatetrahedra: 3D Word Game
iTunes Description
Fun to say, fun to play! Simply spin the tetrahedra to find the only word they can spell. Find the Word of the Day or focus on 30 levels of exercise for your vocabulary and memory. All with a vibrant 1980s look.

A totally new puzzle concept!
A totally retro vibe!
Totally free!
You'll be totally hooked!
Forum Thread: Lexatetrahedra: 3D Word Game (by Brian Krause)
---
Mini Speedy Racers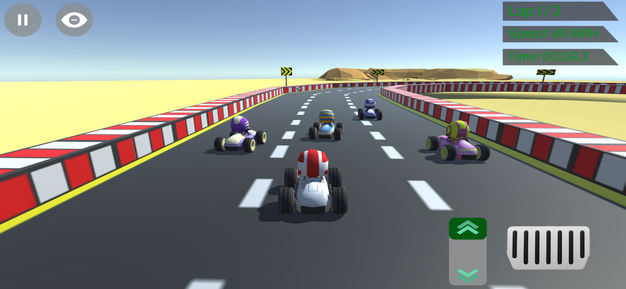 iTunes Description
Join the Mini Speedy Racers league and compete against crazy mini mad drivers in this extremely fun and entertaining racing game.

This is not your typical serious racing game, no this is a different kind of racing game. Pick your racer, select your track, and speed up! You can bump against other mini speedy racers, pick up tricks to make fun of them, pick up turbos to speed up, and just make sure to cross the finish line ahead of all them to celebrate.
Forum Thread: Mini Speedy Racers (by Fierro Studios)
---
Nations Cup Cricket 2019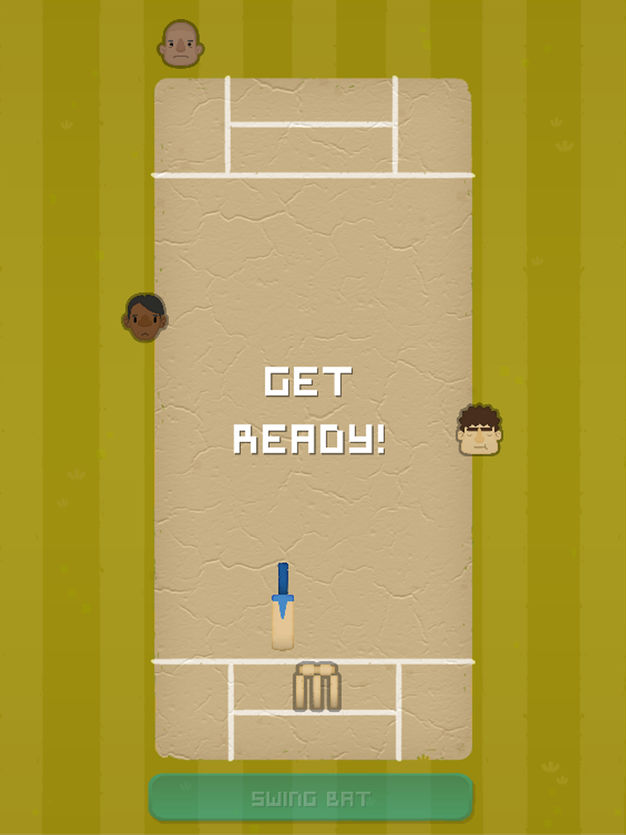 iTunes Description
Nations Cup Cricket 2019 is the follow up to last year's fan favourite Village Cricket, and allows you to bat and bowl your way across the cricketing world in pursuit of glory! Did you miss out on tickets to the World Cup? Then play this instead!
Take on 50 teams from as far and wide as the Philippines, Bermuda, Kenya, India, and greatest-team-in-the-world England. Laugh as you beat some blokes from Australia trying to cheat their way to the top!
Forum Thread: Nations Cup Cricket 2019 (by Swipe Studios Interactive)
---
SiNKR 2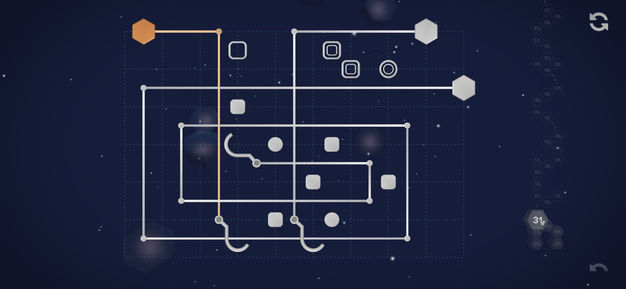 iTunes Description
SiNKR 2 is a minimalist puzzle game evolved from the award winning SiNKR. There is just you, hooks, pucks, and various contraptions. SiNKR 2 employs familiar contraptions (square and round holes, kickers, and portals) in new layouts, e.g. spirals; linear and rotational symmetry.

Subtle differences within level themes drive different solutions to superficially similar scenarios.
Forum Thread: SiNKR 2 (by Wahler Digital)
---
Word Life – Crossword Puzzle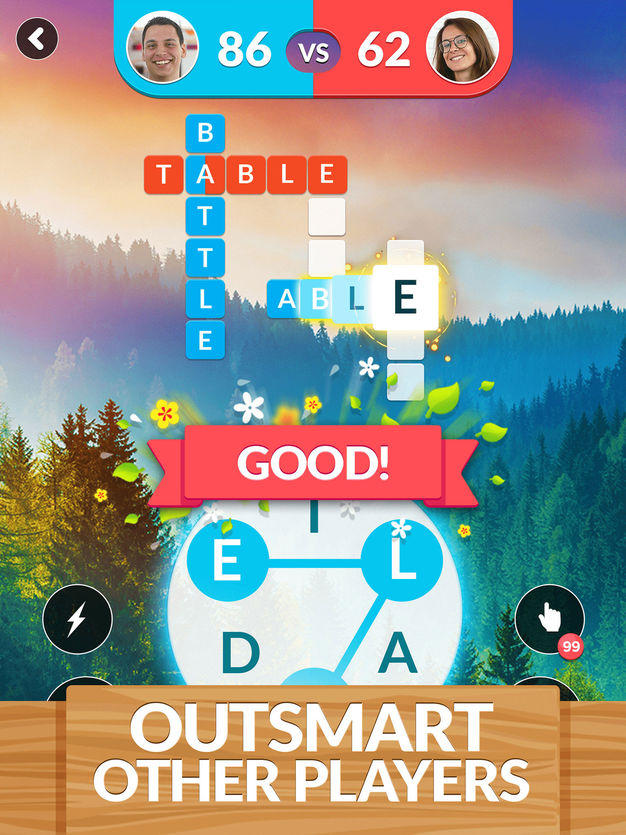 iTunes Description
Discover the most stunning landscapes nature has to offer while you sit back, relax, and play word puzzles on your phone! Solve word puzzles and bask in the beauty of nature with Word Life!

Unveil hidden words by combining letters and use them to complete word puzzles. They start off easy, but get challenging fast!

Embark on this beautiful journey and level up while rescuing wild animals along your way.
Forum Thread: Word Life – Crossword Puzzle (by Social Point)
---