Hello gentle readers, and welcome to the SwitchArcade Round-Up for May 14th, 2019. News was a little light today, but worry not! I've put together a couple of reviews of recent releases for you to relish. We've also got summaries of today's new releases, and a list of tempting sales that includes some really fantastic games. Let's get right to those reviews, shall we?
Reviews
Masquerada: Songs and Shadows ($19.99)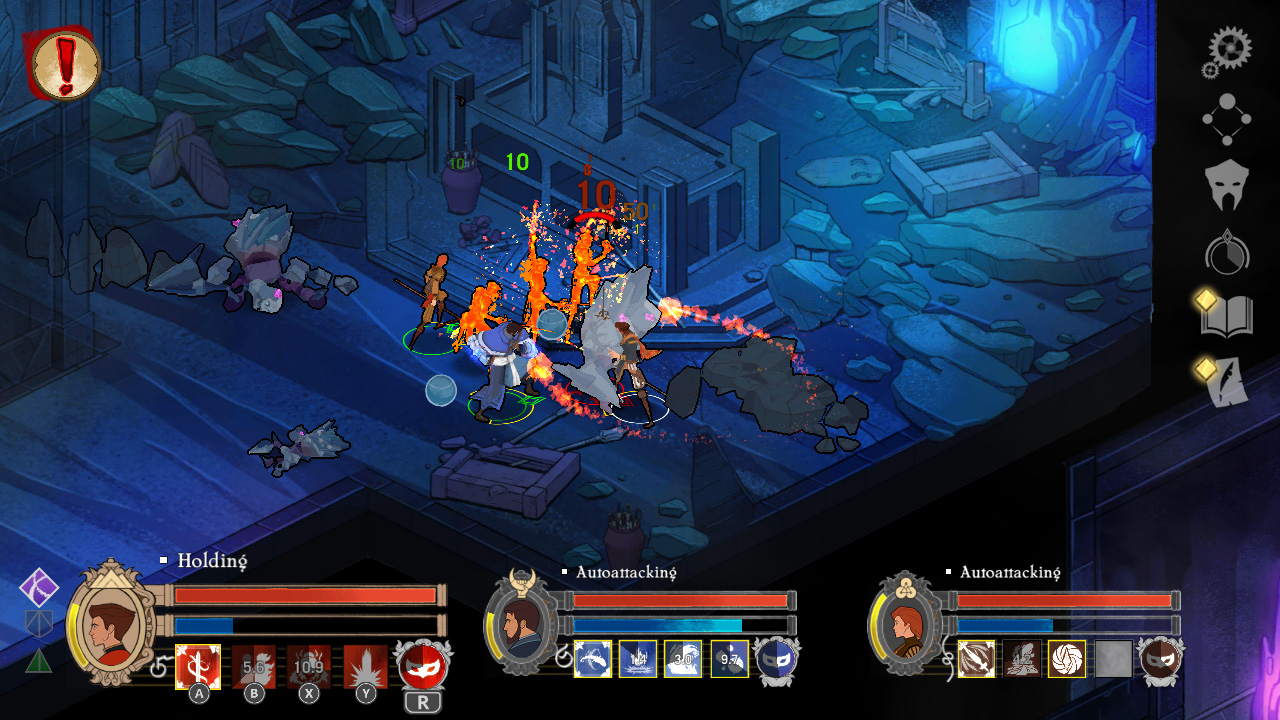 Masquerada leans pretty hard into its narrative, and it's easy to see why. You always want to put your strongest foot forward, after all, and Masquerada's definitely got some game when it comes to its world, setting, characters, and plot. It's clear a lot of thought went into all of the details of this fascinating setting, and the passion comes through rather plainly. Sometimes it comes through a little too much. But if you get into what it's laying down, you'll probably like Masquerada more than you'll dislike it.
On the other hand, if you prefer RPGs to strike a balance between gameplay and story, you're probably going to find Masquerada extremely lopsided. This game has a story to tell, and it's not going to let you get very far from that just to satisfy your need to poke around or explore. Battles crop up now and then, but they feel like obligatory distractions more than anything the game really wants you to sink your teeth into. The battle system is real-time with pause, similar to many a CRPG classic like Baldur's Gate and its ilk, but it doesn't give you much of a reason to mess around with tactical options. It doesn't take much experimentation to find reliable tactics that will carry you through the game.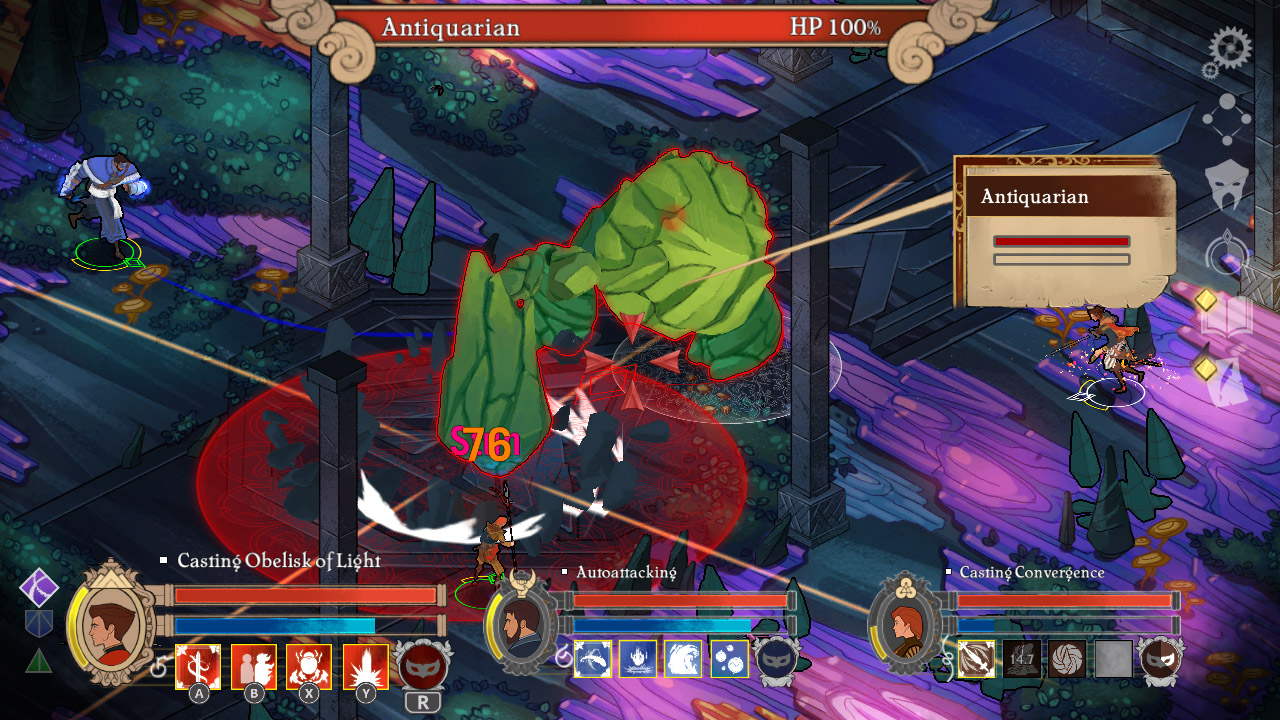 Similarly, don't expect much in the way of exploration or any side-tracking at all. Once you leave an area, you can't go back. There are virtually no NPCs you can interact with, either. All of this adds up to a game that feels like more plastic and hollow than it really should. All the pieces are here for the gameplay to shine, but they just don't come together. But again, the game seems quite aware of this, tilting heavily towards its story elements. And they are quite good. The setting is inspired by renaissance-era Italy, but with an interesting fantasy twist. Society is basically separated into two groups: those who wear masks that give them powers, and those who are powerless. The plot brings up a lot of interesting issues, and it mostly delivers on the important ones while still leaving a few things open should further adventures occur.
While the general plot and characterization of the main players in it are handled fairly well, the actual writing leans a little too hard into jargon, forcing you to look up and memorize a ton of unique terms and names. Kind of like a stereotypical fantasy novel, it hits the ground running with a lot of words you can't possibly know, but it never really stops to give many of those words the context the player needs. Included lore that is separated out from the story should be a bonus for the curious player, not required reading. But I'd imagine most RPGs fans have plenty of experience dealing with this sort of writing, so how much it's going to bother you will vary from person to person.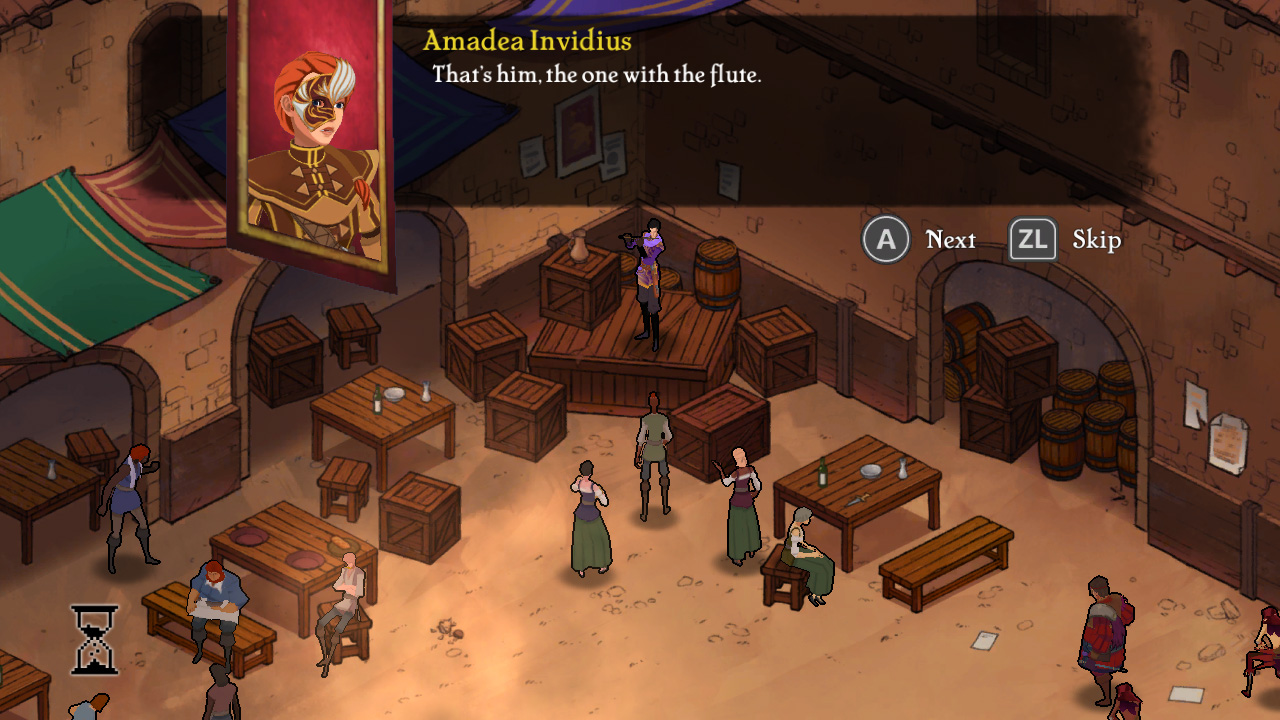 What is likely to bother almost everyone who plays the game are its technical issues. Masquerada looks and sounds very good given the size and relative experience of its development team. It even has some high quality voice acting from talents like Jennifer Hale and Matt Mercer. This all seemingly comes at a cost, as the game seems to be shuffling from one loading screen to the next, forcing the player to sit and watch a percentage meter count up for seconds at a time between virtually every scene. Thanks to the dense world-building, this ten-hour game already feels longer than it should. Throw in the loading issues and you have one of the more ploddingly-paced RPGs I've encountered on the Switch thus far.
Even if the tech issues were fixed, Masquerada's appeal would be limited. Its ambitions are respectable, but it results in a game that comes off like a bunch of disjointed parts loosely hanging off the one bit that does work properly. Still, I appreciate the unique setting and some of the character work is nicely done. I'd like to recommend it to those who don't mind an RPG that focuses on its story at the cost of everything else, but given the performance problems this Switch version has it's hard to even go that far.
SwitchArcade Score: 2.5/5
OTTTD: Over The Top Tower Defense ($7.99)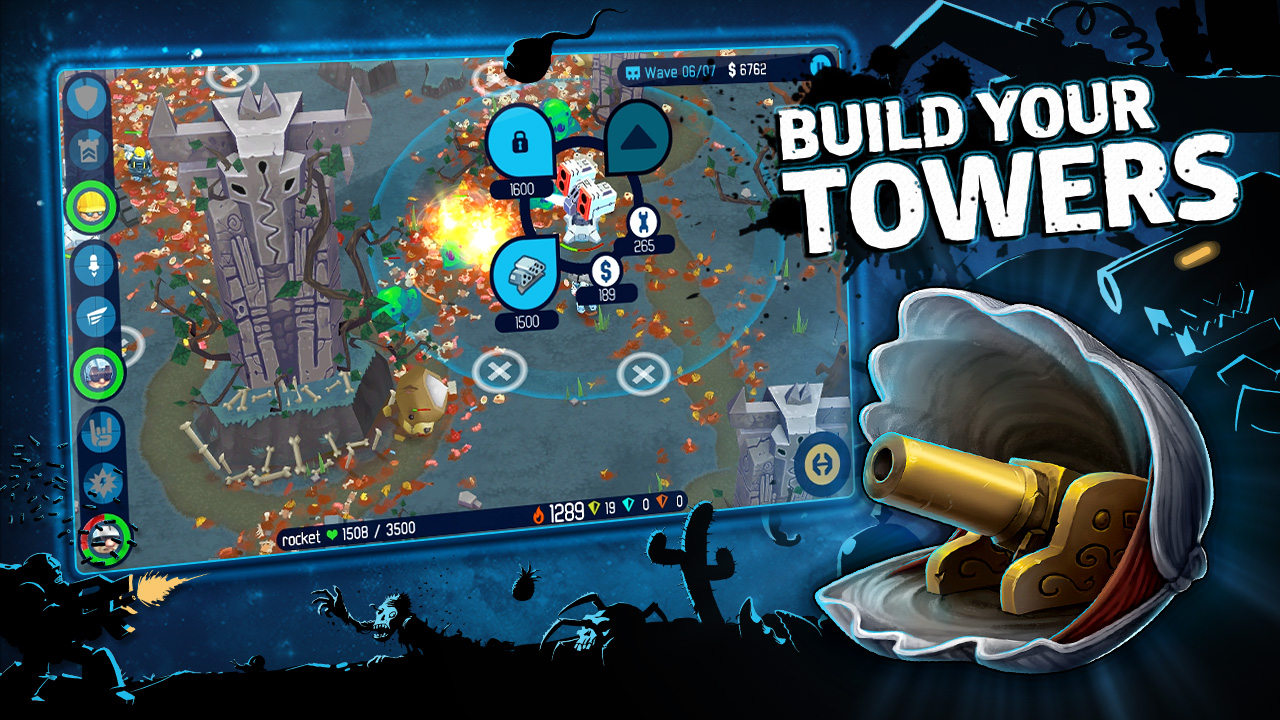 I'm rather fond of the mobile version of OTTTD. I think it nails the fundamentals of the tower defense genre perfectly, adds in a great twist with its heroes, and paints the whole thing with the irreverent tone of excess promised in the title. In an incredibly crowded field filled with excellent entries, it manages to carve its own niche. This Switch version brings all of those strengths with it into a somewhat less competitive market. Should be a winner, right? Well, it is and it isn't.
As a general rule, Switch games are made to work with button controls. After all, part of the appeal of the system is that you can play it on your TV or take it with you. Sometimes there are optional touch controls. Sometimes there aren't. OTTTD is unfortunately in the latter group as far as I can tell, in spite of its mobile origins. You have to make it work with buttons and sticks, and that's a serious problem for this game. Thanks to the presence of the heroes, OTTTD is often as much of an RTS as it is tower defense, and if you've ever tried to play an RTS with a joypad you probably already know what the problem is.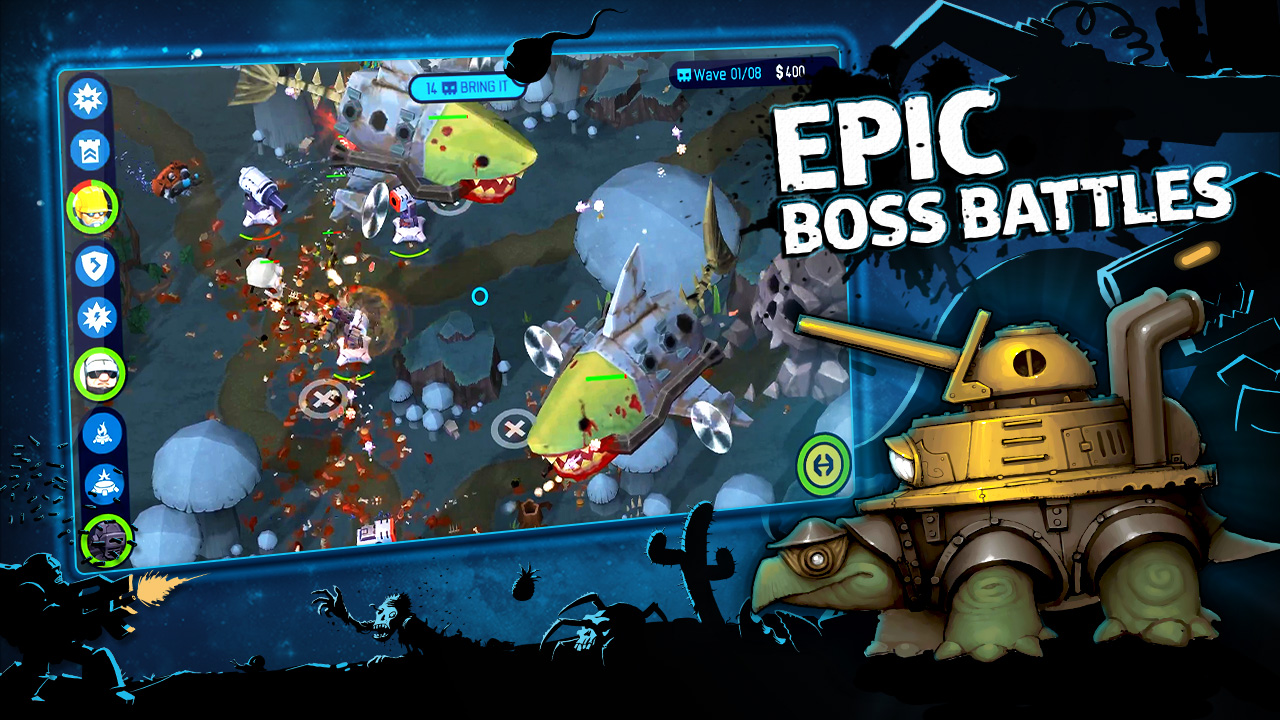 What we have here is a game designed around direct touch controls that now must be played with a fiddly little cursor that you move around with a stick. Sensitivity is an issue, as you'll overshoot or undershoot targets with regularity. Trying to click on the thing you want is also problematic. In the easier stages of the game, it's not a huge issue. Annoying, but workable. But as the game heats up and the seconds start to matter, the fussy controls go from aggravating to outright exasperating. It's still pretty fun, and you can certainly get through it if you're patient, but there's no question that this is a lesser experience.
It's a shame because this is otherwise a really nice port. It runs well, the UI fits the Switch screen well, and it's naturally content-complete. To a large extent, it's hard to ask for much more from the developer. The problems here aren't with the work the team has done but rather are endemic to trying to realize this kind of gameplay with controls that aren't well-suited to it. Although it wouldn't be a solution for people playing in docked mode, I would absolutely love it if the developer patched in optional touch controls. There's no need for all of us to suffer, after all.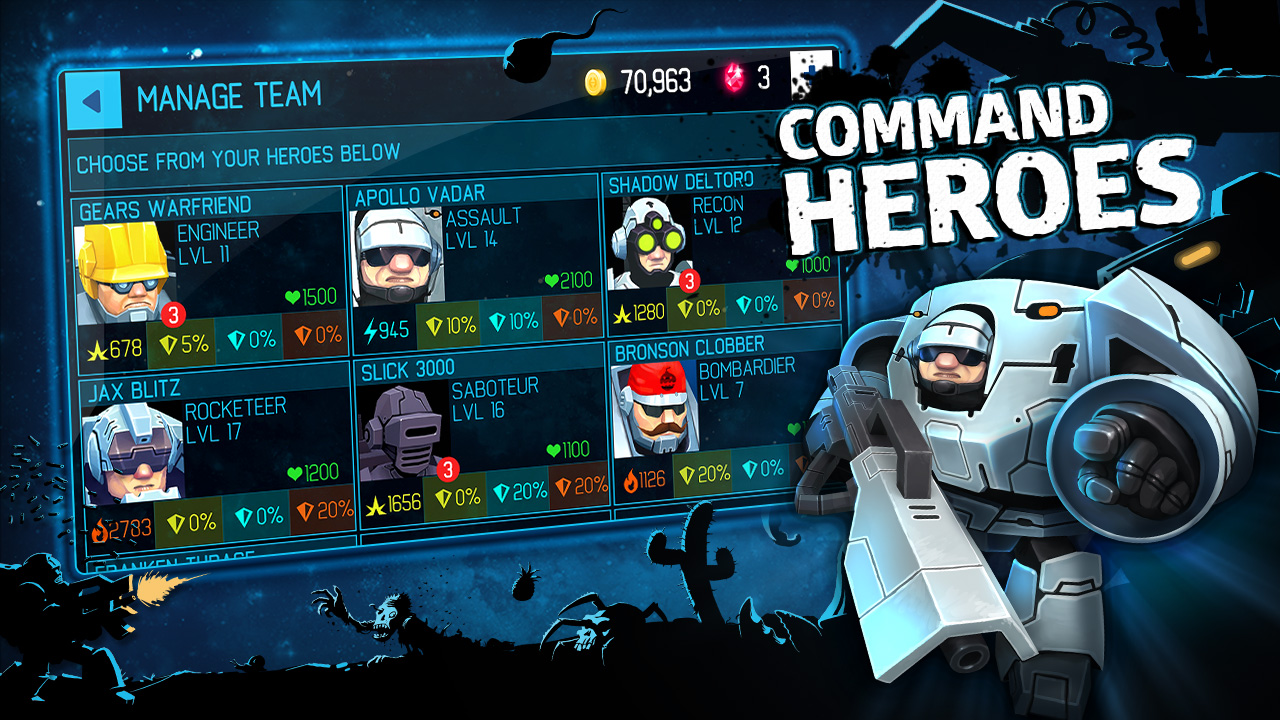 If you've only got a Switch and like tower defense games, I think I can still lightly recommend OTTTD. There will be moments of intense frustration, but the foundation is solid enough to make it worth putting up with them. But without something better than joystick and button controls, the Switch version is significantly worse than the mobile and PC versions of OTTTD. If you have the option to play the game elsewhere, you should probably take it.
SwitchArcade Score: 3.5/5
New Releases
Rock of Ages 2: Bigger and Boulder ($14.99)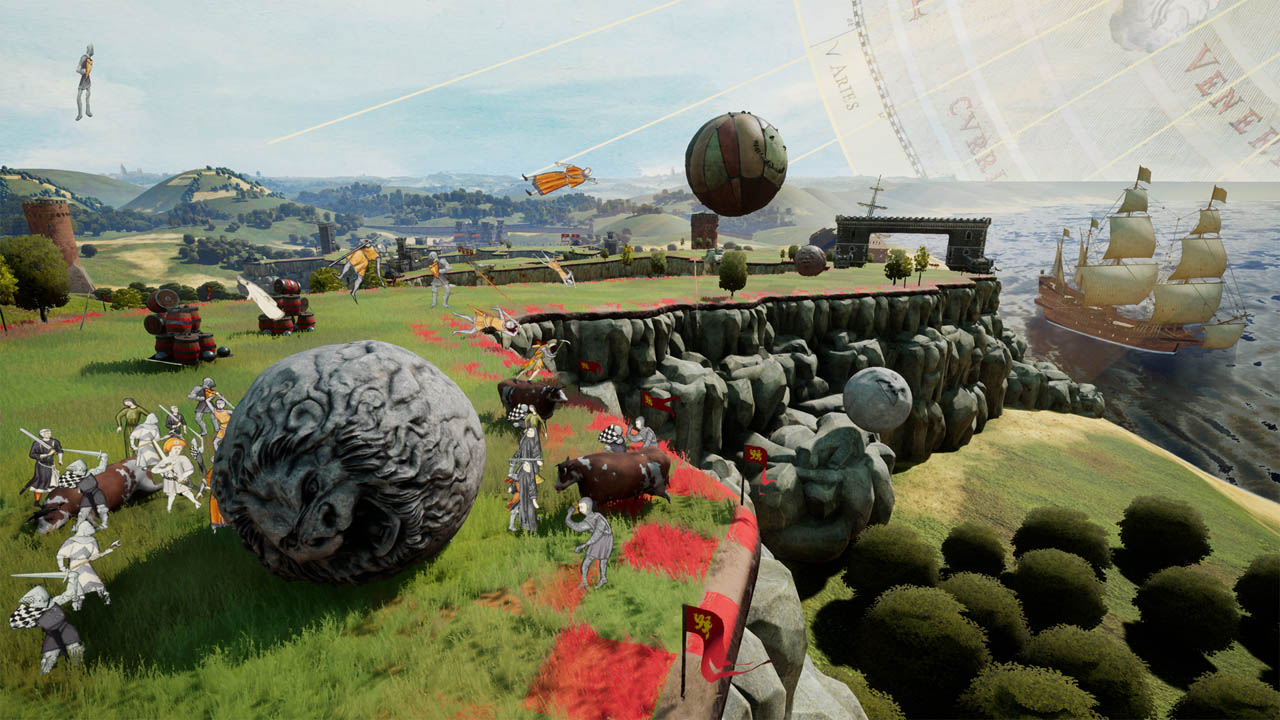 Opinions were mixed on the original Rock of Ages, but at the very least most would agree that it wasn't lacking creativity. It's not often that you run into a game that can be described as "tower defense meets a giant rolling boulder with a bizarre sense of humor and quirky art style", after all. But now we have two! What a lucky day this is, wouldn't you say? Yes, Rock of Ages 2 is upon us, and the title has already stolen the best bit of wordplay I could do here. The key feature this time around is a new two-on-two multiplayer mode that supports up to four players via online play. There are some new art styles, and the physics are improved as well. Perhaps best of all is that more objects are breakable, which really helps sell the whole "giant rock rolling down a hill" concept. I'll be doing a full review of this one in a day or two, but if you liked the first, you'll like this.
Sniper Elite V2 Remastered ($34.99)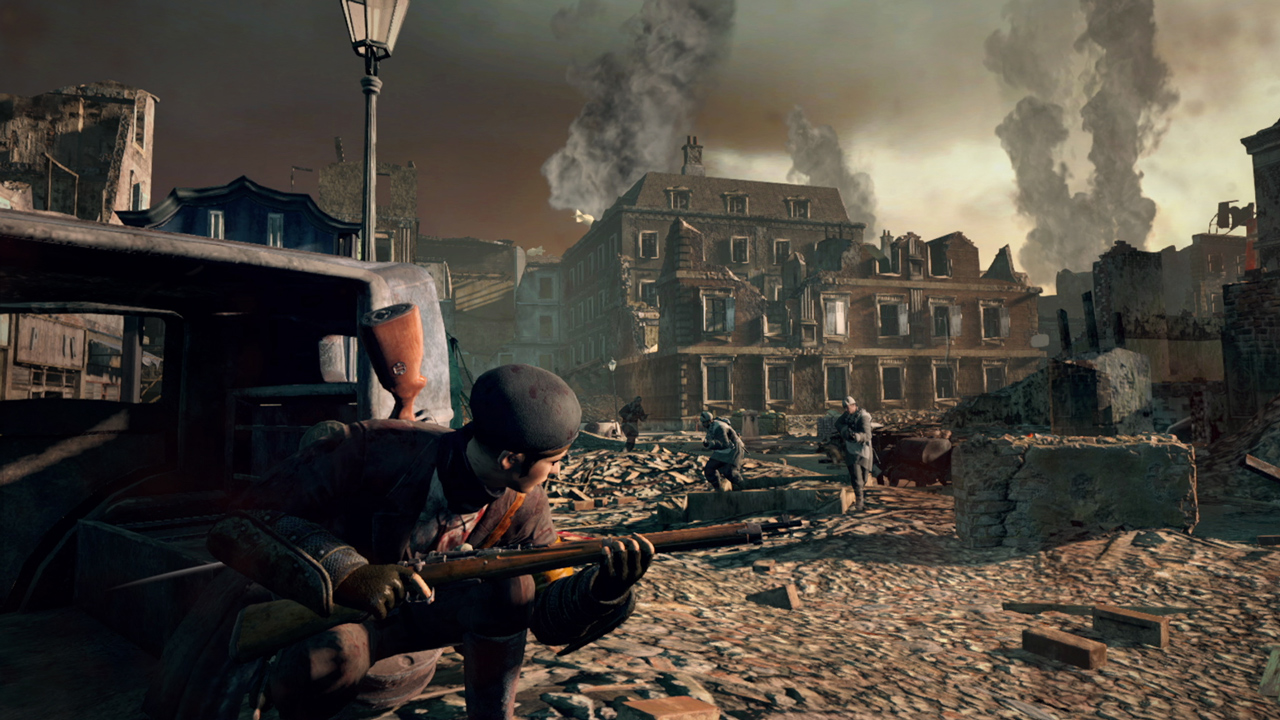 The parade of oddball remasters coming to Switch continues with Sniper Elite V2, originally released in 2012 on PC, PlayStation 3, and Xbox 360. This remaster includes all of the DLC for the original, and adds some very welcome motion control aiming options. At its core, however, it is still a B-grade game from several years back, and how much you like it is probably going to depend heavily on how well you can put up with the various quirks endemic to the era and to the game itself. Like, you can't just manually save whenever you like, which is a feature that needs to be standard in handheld games, if you ask me. That all said, if you like the idea of playing as a World War 2 sniper, you'll probably have fun here. There are bits that are clunky and there's no question in my mind that this series didn't properly take wing until the third game, but this isn't bad at all and it takes to the Switch nicely.
Evil Defenders ($9.99)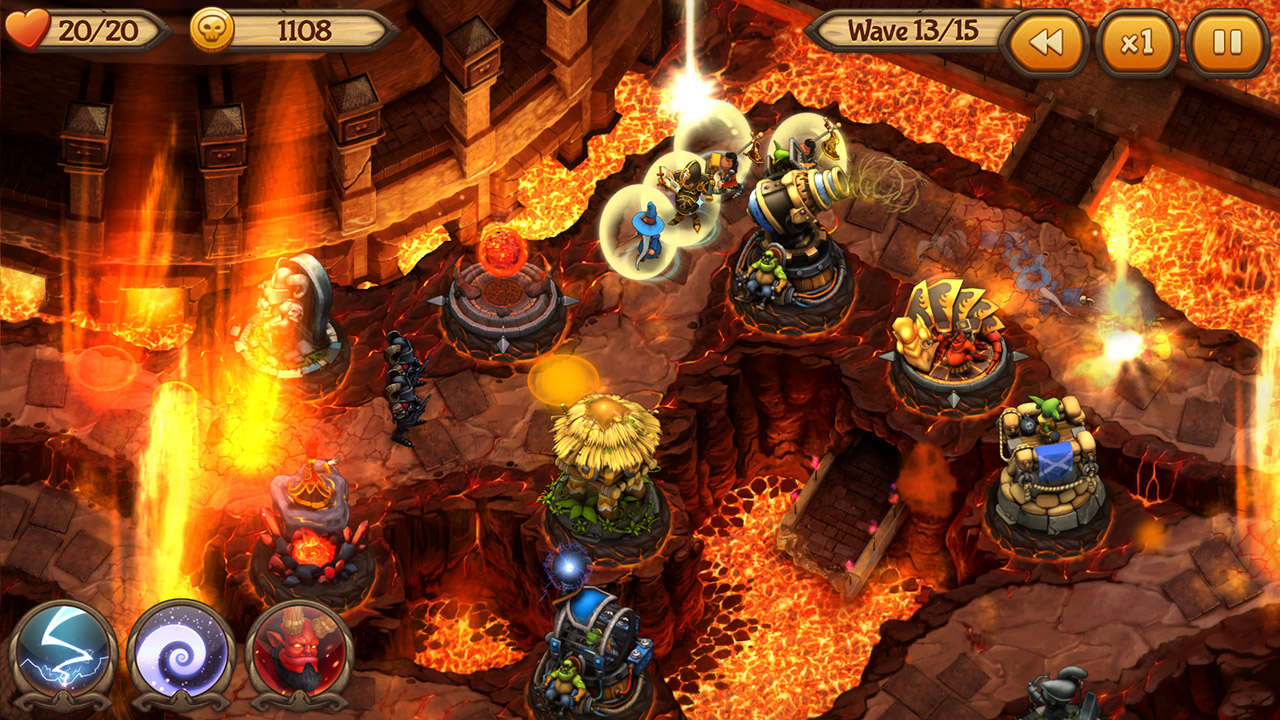 There are getting to be quite a few tower defense games on the Switch. That means a lot of things, the most relevant of which being that you can probably afford to be a bit picky about which ones you spend your time and money on. And that's not good news for something like Evil Defenders. It's a decent enough example of the genre. It has a cute premise, lots of missions, charming visuals, and it's mechanically fairly sound. The biggest knock on it is the frankly stupid amount of grinding necessary to keep your stuff leveled up, which is practically required if you want to make it through the game. In an ecosystem with few competitors, Evil Defenders might be worth considering. Here and now? Really only for the die-hard tower defense fans, I fear.
Redout ($29.99)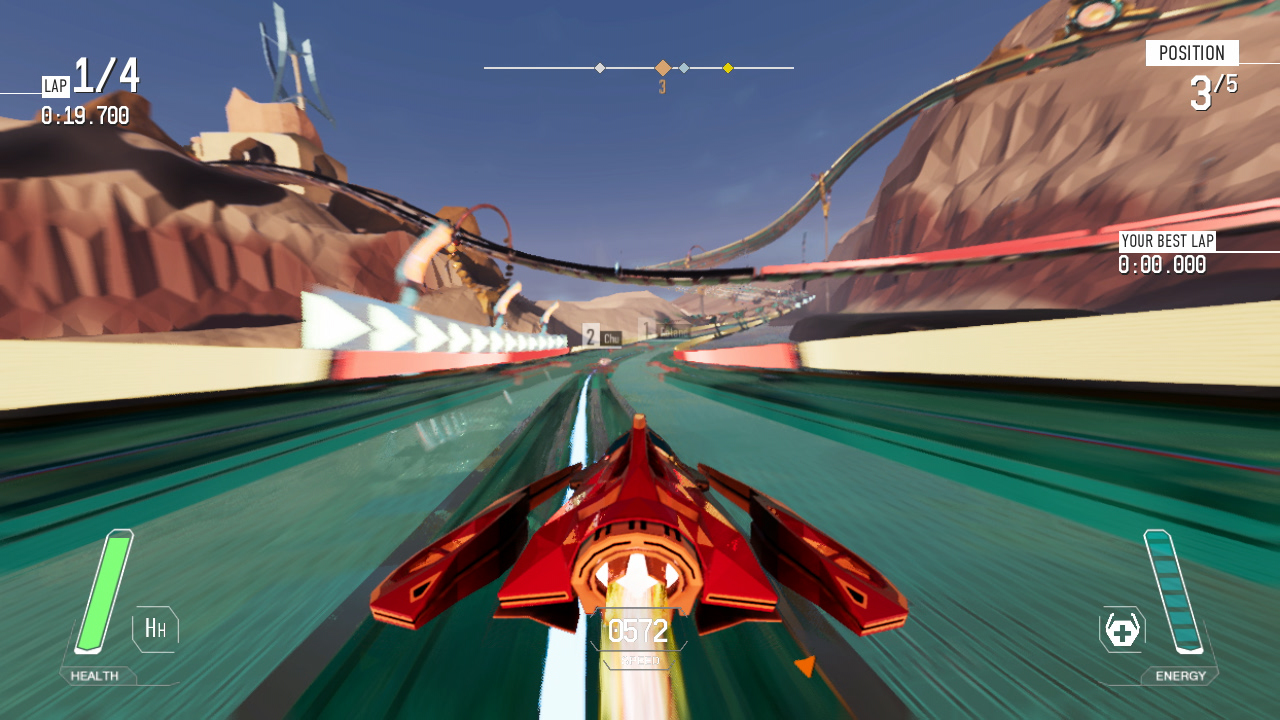 We live in the terrible future timeline wherein both F-Zero and Wipeout are on seemingly permanent vacations. Many a developer has tried to fill that admittedly niche hole to a wild variety of results. So yeah, here's another one. At this point, Redout's Switch version is probably more famous for its lengthy delays than anything to do with the game itself, but it looks as though the game is finally upon us. Since it was out a couple of years ago on other platforms, we know a bit about the game already. Enough to say that it's extremely fast and decent if not necessarily up to the standards of the games it pays homage to. The Switch has a couple of decent futuristic racers already, most notably Fast RMX, but I think it's still worth paying attention to Redout if you miss the good old days when hovercraft racing seemed like it was definitely the future.
Sales
They're a little late to that huge party that kicked off on Friday, but Ubisoft has joined many other publishers and is offering deep discounts on virtually its entire line of software. As usual, the regular editions and "Gold" editions are discounted, but all other DLC seems to be cruising at regular price. Oh well! The most recent releases in the SEGA AGES line are also on sale, and they're both well worth your six dollars. I mean, that's if there's anything left in your wallet besides lint at this point.
New Games on Sale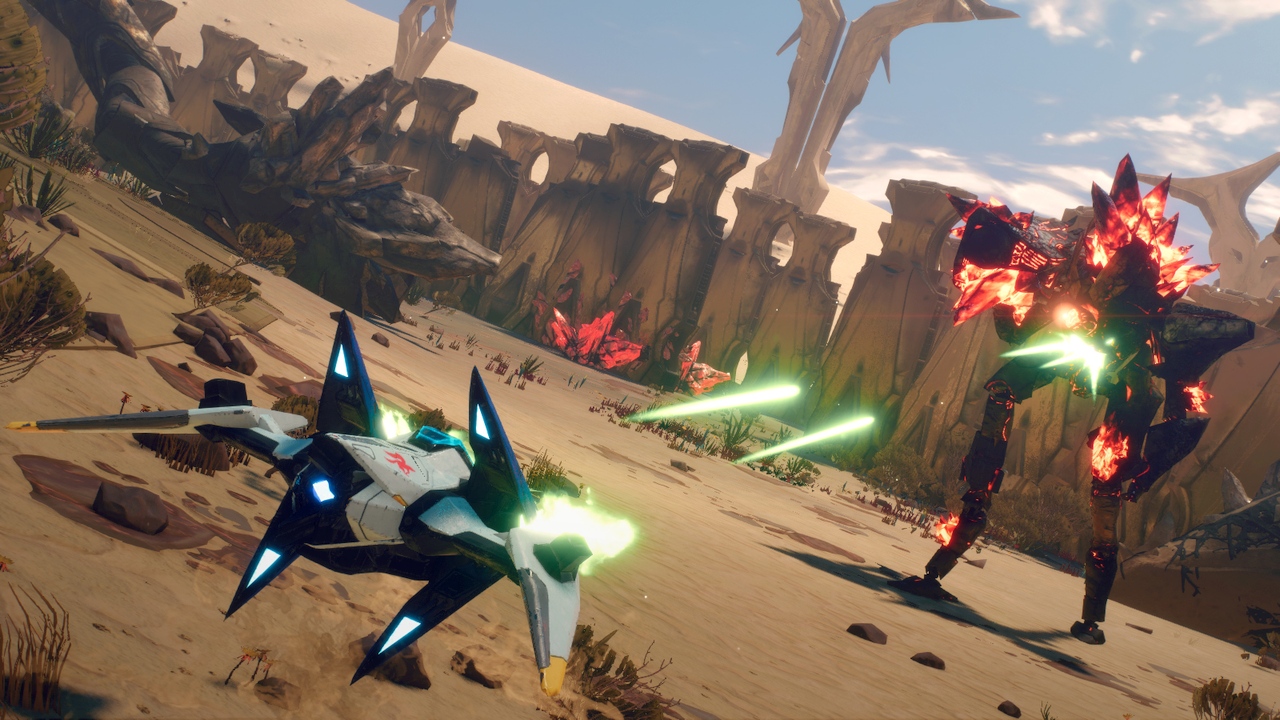 Starlink: Battle for Atlas ($29.99 from $59.99 until 5/20)
Starlink: Battle for Atlas Deluxe ($39.99 from $79.99 until 5/20)
Just Dance 2017 ($15.99 from $39.99 until 5/20)
Just Dance 2018 ($15.99 from $39.99 until 5/20)
Just Dance 2019 ($19.99 from $39.99 until 5/20)
Sports Party ($19.99 from $39.99 until 5/20)
Trials Rising Standard Edition ($17.49 from $24.99 until 5/20)
Trials Rising Gold Edition ($27.99 from $39.99 until 5/20)
Mario + Rabbids Kingdom Battle ($19.79 from $59.99 until 5/20)
Mario + Rabbids Kingdom Battle Gold ($26.39 from $79.99 until 5/20)
Rayman Legends Definitive Edition ($15.99 from $39.99 until 5/20)
Monopoly for Nintendo Switch ($15.99 from $39.99 until 5/20)
UNO for Nintendo Switch ($5.99 from $9.99 until 5/20)
Risk Global Domination ($11.99 from $19.99 until 5/20)
Jeopardy! ($9.99 from $19.99 until 5/20)
Wheel of Fortune ($11.99 from $19.99 until 5/20)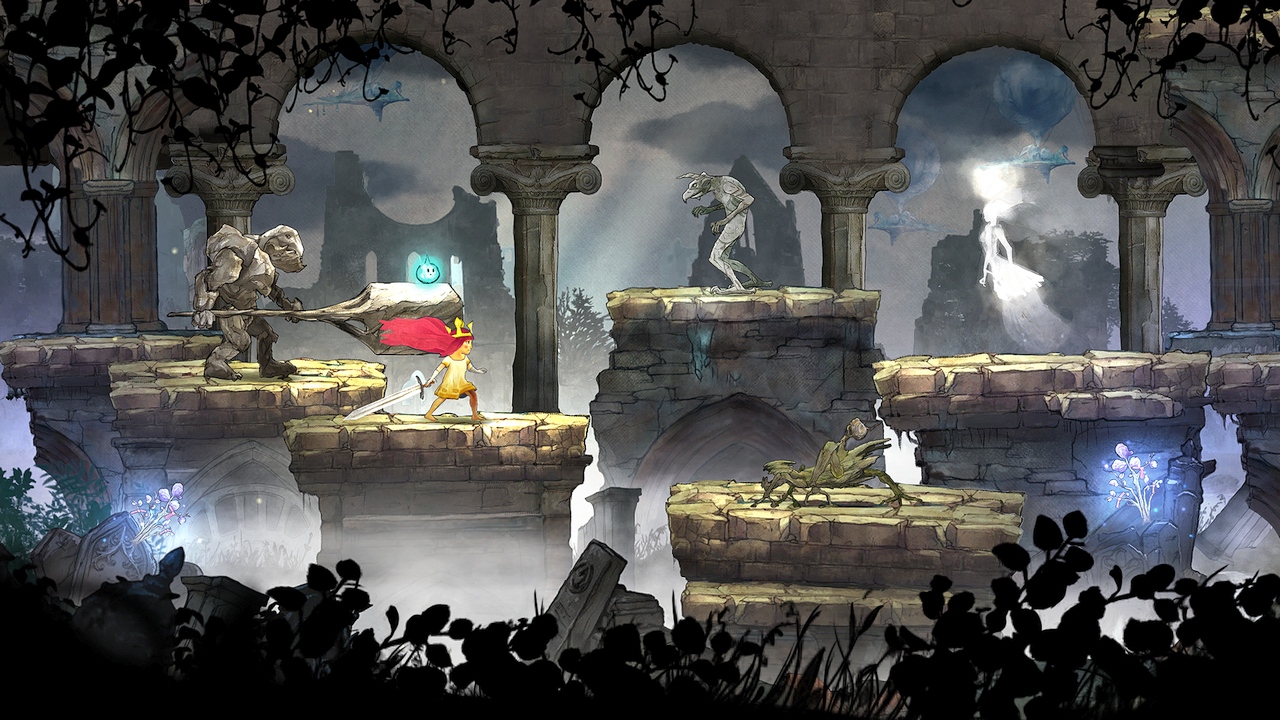 Child of Light Ultimate Edition ($7.99 from $19.99 until 5/20)
Valiant Hearts: The Great War ($9.99 from $19.99 until 5/20)
South Park: The Stick of Truth ($14.99 from $29.99 until 5/20)
South Park: The Fractured But Whole ($23.99 from $59.99 until 5/20)
South Park: The Fractured But Whole Gold ($35.99 from $89.99 until 5/20)
Hungry Shark World ($6.99 from $9.99 until 5/20)
Legendary Fishing ($14.99 from $29.99 until 5/20)
Unbox: Newbie's Adventure ($7.49 from $14.99 until 5/26)
The Count Lucanor ($3.74 from $14.99 until 5/26)
Battle Group 2 ($1.99 from $9.99 until 5/26)
Riot – Civil Unrest ($13.99 from $19.99 until 5/26)
SEGA AGES Gain Ground ($5.99 from $7.99 until 5/20)
SEGA AGES Alex Kidd in Miracle World ($5.99 from $7.99 until 5/20)
We. The Revolution ($17.99 from $19.99 until 6/2)
Sales Ending Tomorrow, Wednesday, May 15th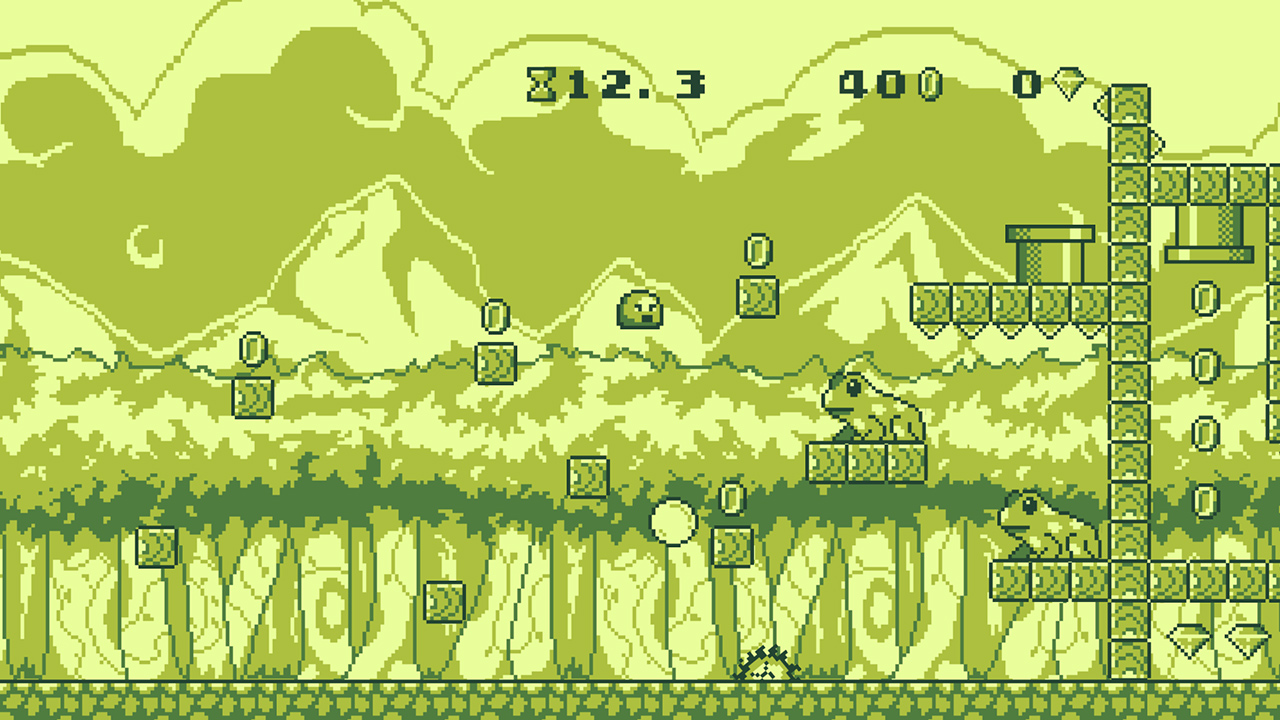 Awesome Pea ($4.79 from $5.99 until 5/15)
Bad Dream: Fever ($6.69 from $9.99 until 5/15)
Diggerman ($2.49 from $4.99 until 5/15)
Dokuro ($7.19 from $8.99 until 5/15)
Final Light, The Prison ($2.44 from $6.99 until 5/15)
Grab the Bottle ($1.99 from $4.99 until 5/15)
Hollow ($1.99 from $19.99 until 5/15)
It's Spring Again ($0.99 from $1.99 until 5/15)
Nine Parchments ($5.99 from $19.99 until 5/15)
One Eyed Kutkh ($0.99 from $4.99 until 5/15)
Phantaruk ($0.49 from $4.99 until 5/15)
Sparkle 2 EVO ($0.49 from $4.99 until 5/15)
State of Anarchy: Master of Mayhem ($3.19 from $7.99 until 5/15)
Surfingers ($2.49 from $4.99 until 5/15)
Sushi Time! ($3.74 from $4.99 until 5/15)
Teddy the Wanderer: Kayaking ($0.99 from $9.99 until 5/15)
Teddy the Wanderer: Mountain Hike ($6.69 from $9.99 until 5/15)
Tower of Babel ($2.09 from $5.99 until 5/15)
Zombillie ($0.49 from $4.99 until 5/15)
And that'll finish things up for today, friends. We'll be back tomorrow with all the latest news and sales information, along with the usual summaries of new releases. There will probably also be at least one more review as I've got quite a bagful to deal with at the moment. Anyway, I hope you'll check back around tomorrow to see what's what. As always, thanks for reading!