Hello gentle readers, and welcome to the SwitchArcade Round-Up for May 2nd, 2019. Today we're looking at the many new releases that hit the system today, the highlights of which include VA-11 Hall-A, Venture Kid, and Giga Wrecker Alt. We've also got a bit of news to check out, and of course the usual sales information. It's not the busiest Thursday we've seen in recent times, but in Switch-land that still means more games than anyone could reasonably buy or play. Let's go for broke!
News
'Wonder Boy Returns Remix' Comes to Switch May 23rd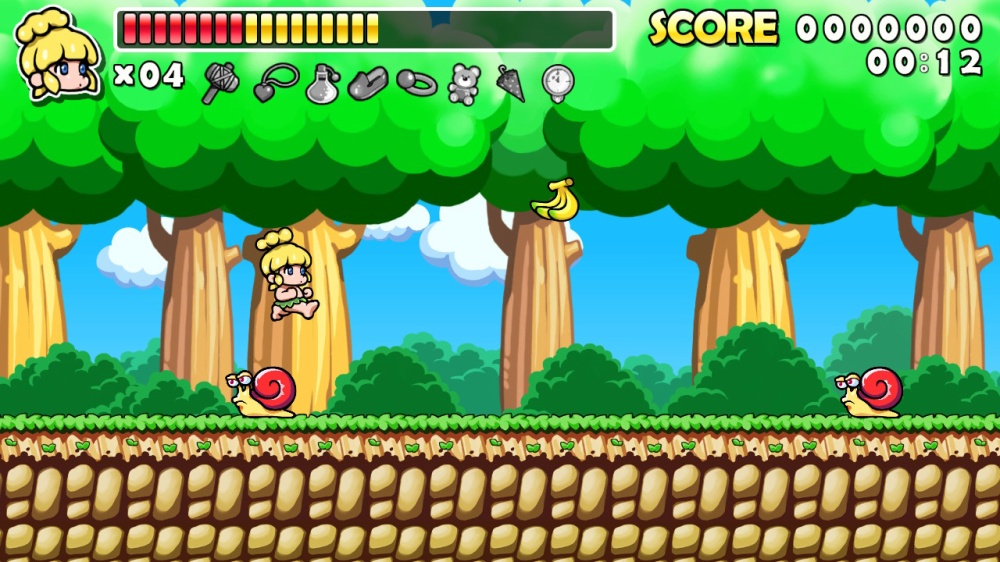 Well, it looks like the Switch will soon be playing host to a third game in the Wonder Boy series, and it's coming from yet another different company. Unlike the other two, however, this one doesn't follow the Monster World style that was established in the second installment of the series. No, this is an ode to the original Wonder Boy, a side-scrolling, fruit-collecting, axe-throwing platformer.  Most of the levels are actually original, but the gameplay here is essentially identical to the first game. Honestly, I wasn't a fan of this remake/remix when it came out on other systems, and I doubt that will change here. But maybe you'll feel differently.
New Releases
The Swords of Ditto: Mormo's Curse ($14.99)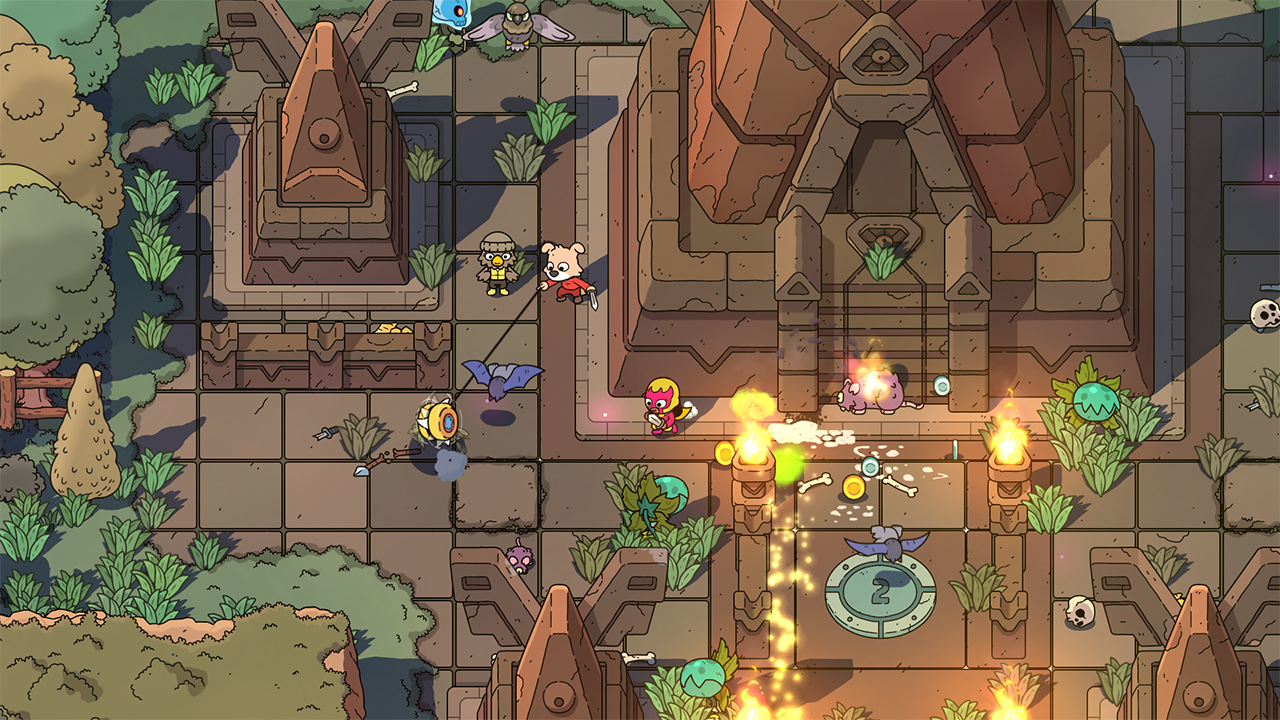 This game really does look great. Even the concept sounds decent enough, as it's a top-down action RPG with roguelike elements. Unfortunately, once you really get into the game, it's quite disappointing. I feel like a game that leans on roguelike elements for its longevity either needs very good gameplay mechanics or a lot of stuff to mess around with, and The Swords of Ditto comes up a bit light in both respects. There's a true ending that offers up some replay value, but you'll probably be pretty tired of the game's limited bag of tricks by the time you hit that ending. Very nice art though. I'll give it that much.
HexaGravity ($1.99)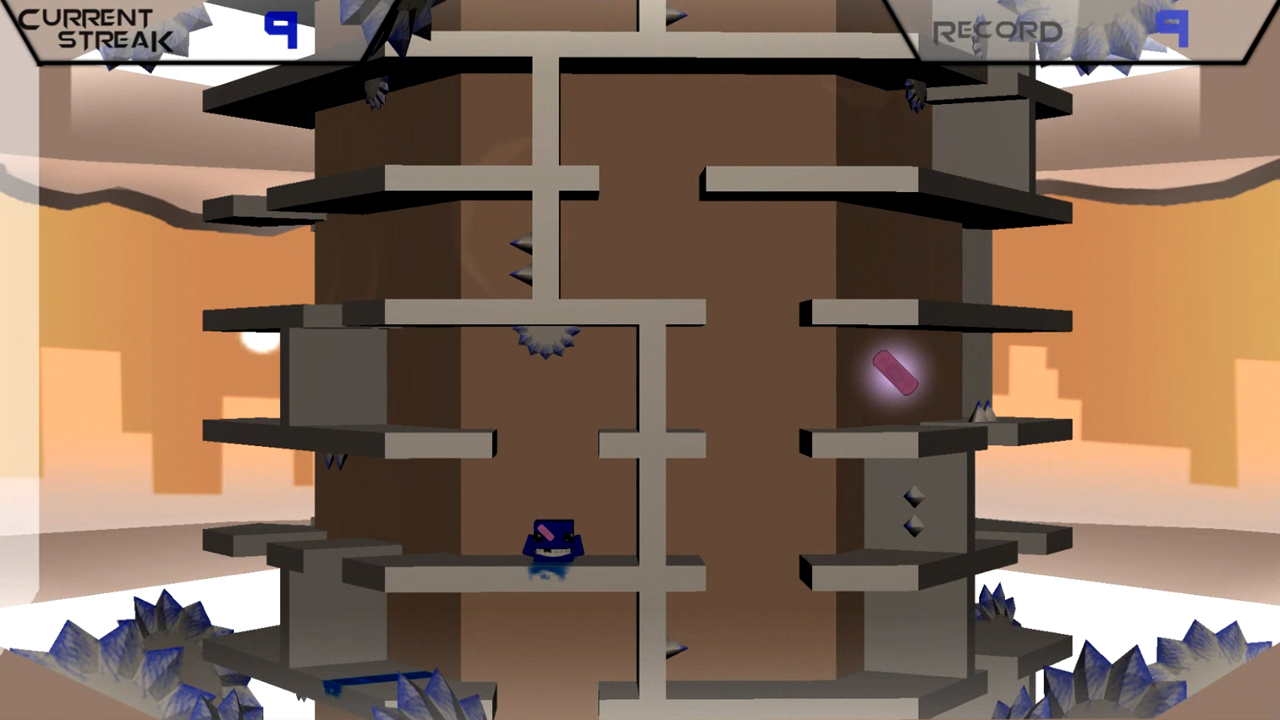 Well, it's two dollars. I'd imagine, and hope even, that expectations are relatively low at that price. HexaGravity is a fairly straightforward platforming game that sees you ascending a rotating tower. There are different skins and characters to unlock, and most of them are barely-disguised knock-offs of other popular indie games. It doesn't look all that exciting, but you could probably get a couple of bucks' worth of fun out of it if you're in the right mindset. Or you can just get a big coffee at McDonalds. Whatever maximizes your happiness, friends.
Venture Kid ($10.00)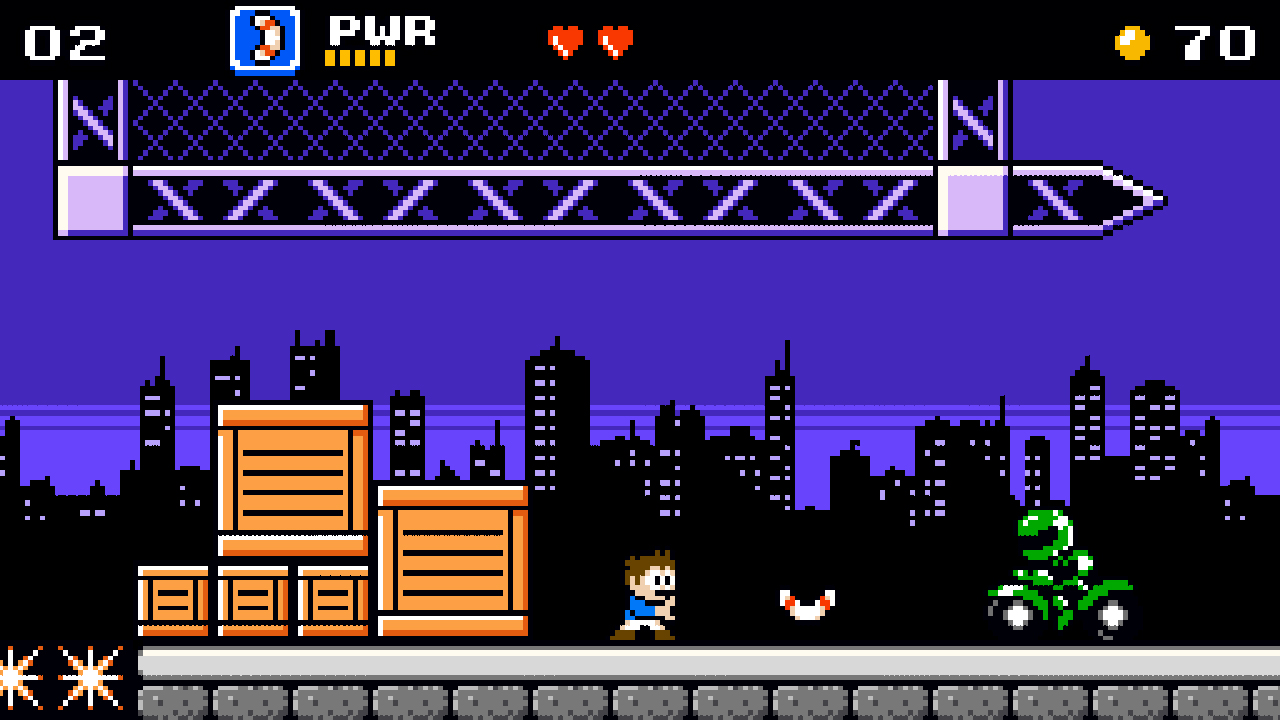 I'll be doing a full review of this one sometime in the next few days, so keep an eye out for that. Basically, this is the same game that came out on mobile a few years ago, but with a nice spit-shine and a couple of fun new modes to mess around with. It's a run-and-gun platformer that obviously picks up a few cues from Capcom's Mega Man series, but in practice it's far more linear. The game is in its best form here, and having real buttons instead of virtual ones certainly does it a lot of favors. At the same time, Venture Kid launched on iOS for $0.99 and even though the price has been raised since to $4.99, this Switch version is still double the price. Add in the fact that you can grab a great collection of six Mega Man games on Switch for five dollars more and this is a bit of a hard sell.
Giga Wrecker Alt ($24.99)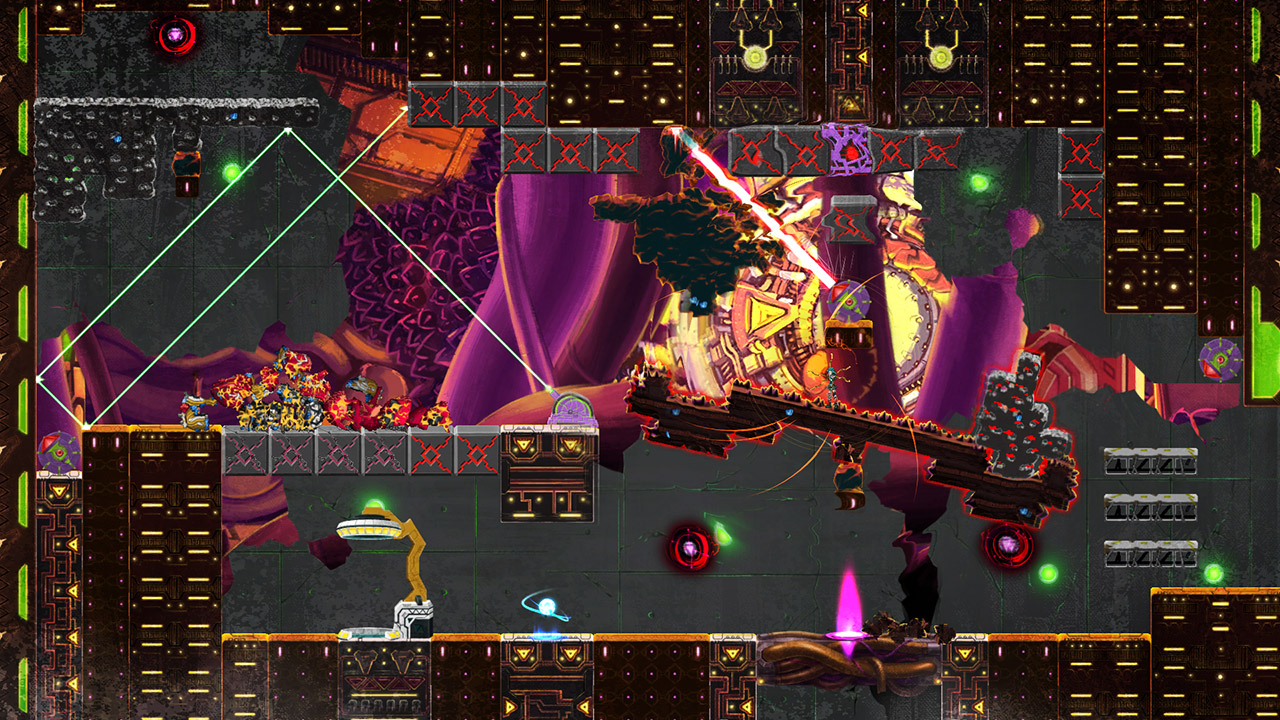 Developer Game Freak pretty much spends most of its time working on its hit Pokemon series, but every once in a while the team finds the time to put out something else. The results truly vary. There are some genuinely outstanding games in Game Freak's non-Pokemon oeuvre like Pocket Card Jockey and Drill Dozer. Most of the titles born from this moonlighting, however, are decidedly average. Unfortunately, Giga Wrecker is the latter sort. There's an interesting gimmick here where you can manipulate the wreckage left from scrapped enemies to solve puzzles or move forward, but it never ends up being as cool as it sounds. There are some control issues and the game just looks awful. It's not terrible or anything, but I'd have a very hard time recommending it to anyone at its current price.
Strike Suit Zero: Director's Cut ($19.99)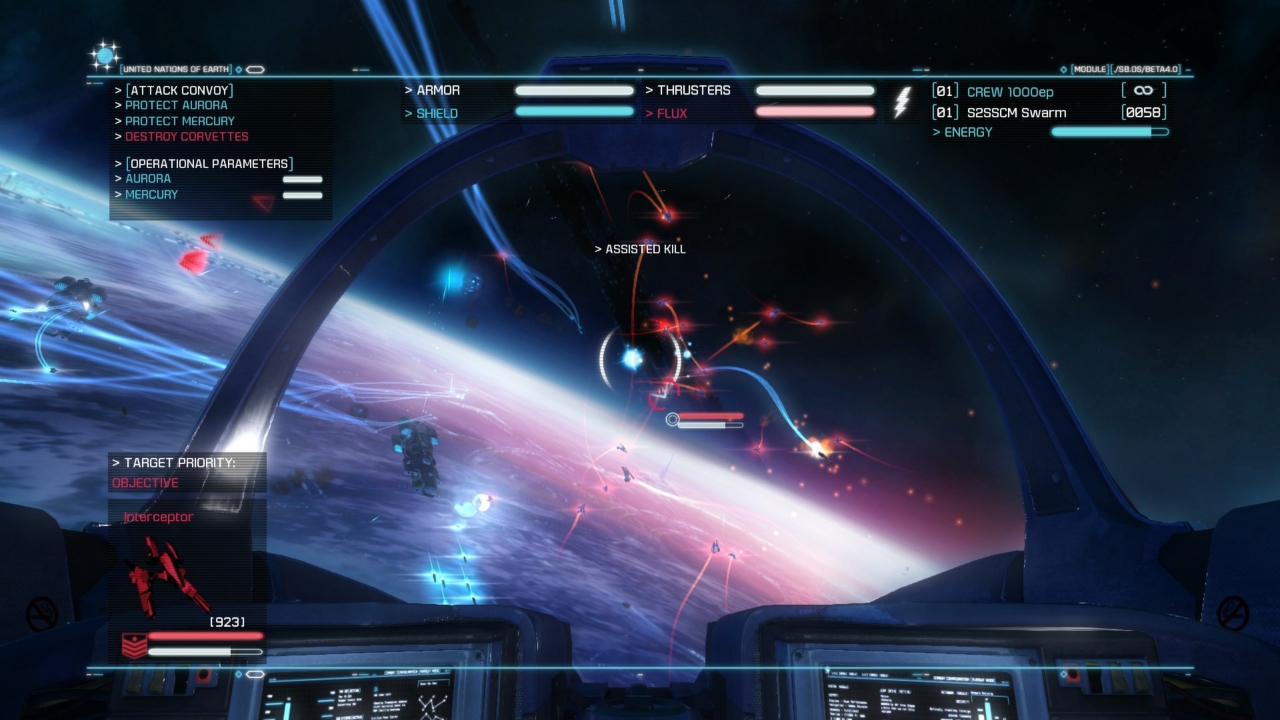 This space dogfighting game feels like it could be so much more than it is. The action is fun enough, and overcoming the game's challenges certainly has a satisfying feel. The controls take some time to get used to in some ways, but once you do, it plays fine. But the game struggles to find any sort of personality to call its own, and the story is just a big ol' nothingburger. I could certainly see some people liking this well enough, but I feel obliged to nudge you in the direction of Starlink before you even think about going for this one. So many decent space games on Switch, but I wish we'd see more truly great ones.
VA-11 Hall-A: Cyberpunk Bartender Action ($14.99)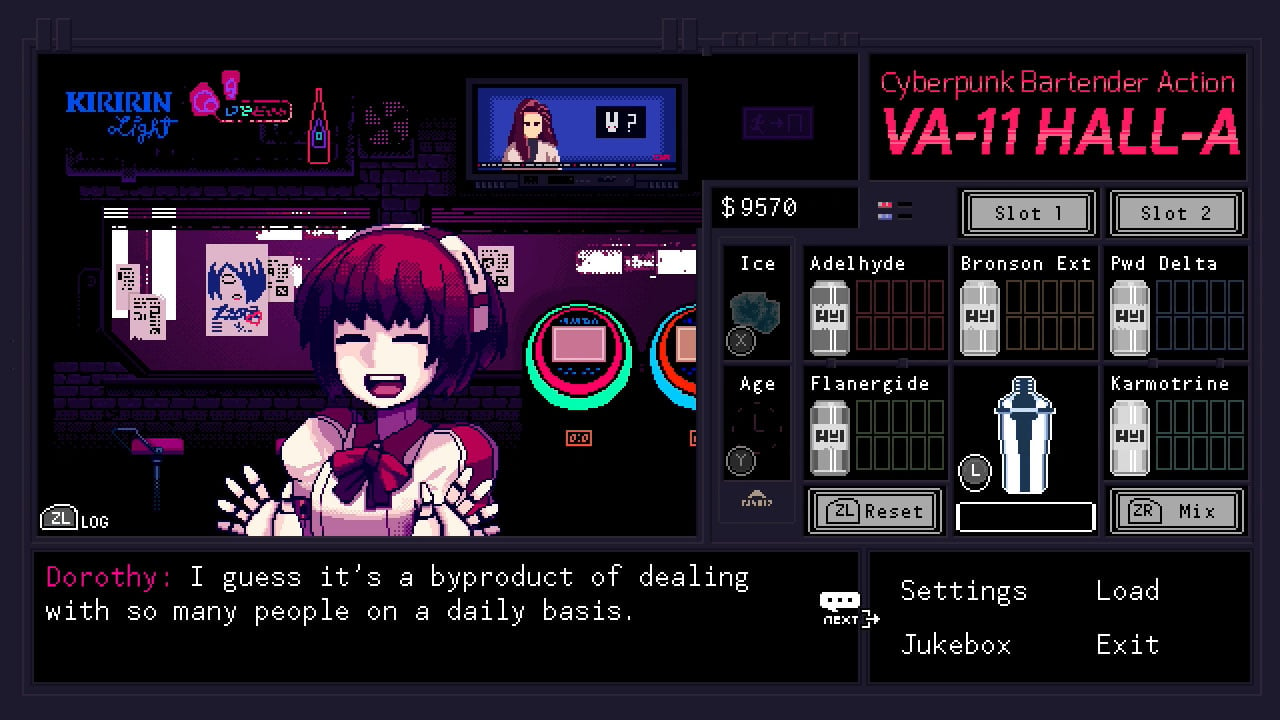 SwitchArcade Highlight!
This is another title that I'll be giving a more in-depth review to soon, but provided you enjoy any sort of narrative-focused game, you should find this one to be quite excellent. You play as a bartender in a bar in a cyberpunk setting. Various customers will come in and you need to mix and serve drinks to them. Depending on the drinks you serve, the customers will talk about different things about their lives. This is just about the only way you get to know about the world you're living in. Besides work, you'll get a little home time where you can try to unwind to give yourself a bit more energy the next day. It's a very interesting mechanic and both the writing and characters are very engaging.
Duck Game ($12.99)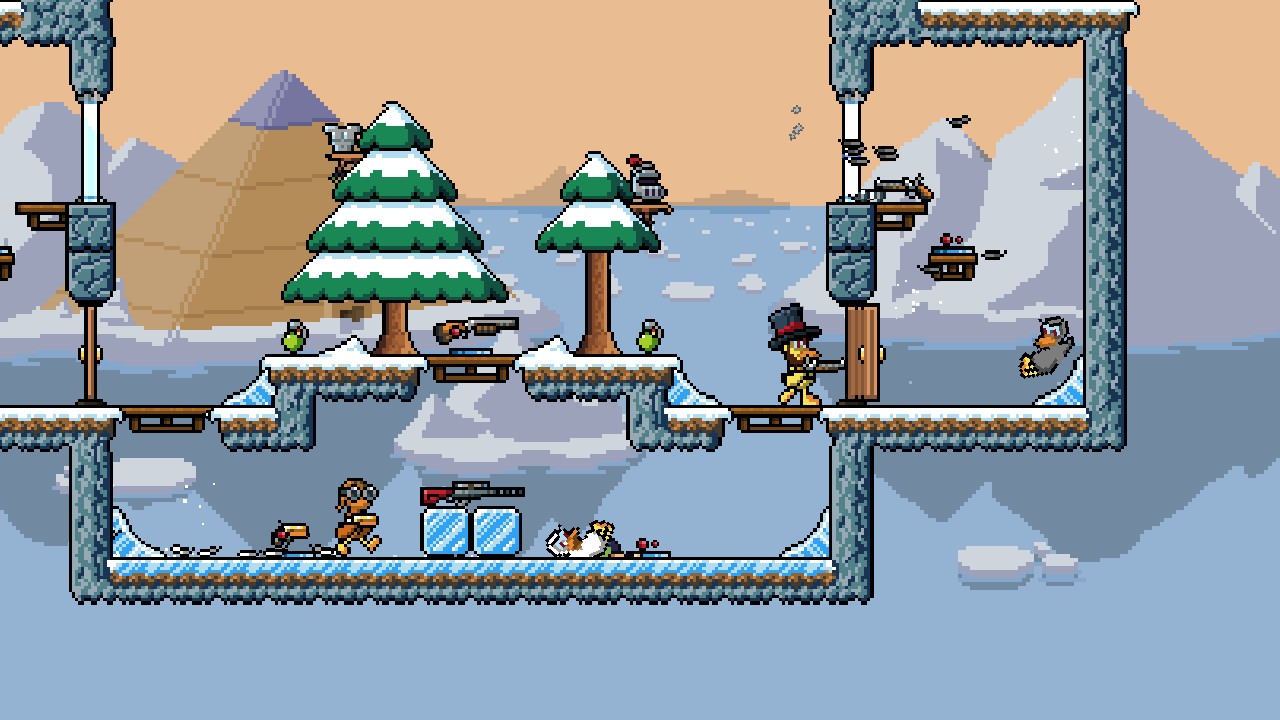 SwitchArcade Highlight!
Duck Game has been out for a while now on PC and it's almost universally adored in that form. The Switch version doesn't drop a beat, bringing the wacky action to a handheld console. While the main focus of the game is its multiplayer mode, there's also a rather healthy amount of fun to be had in its single-player challenges. They're there to teach you everything you need to know to join in on the multiplayer side of things, but they're genuinely enjoyable all on their own. As for multiplayer, up to four people can play online, locally via wireless, or local on one system. This version has a few extra bits that will be exclusive to the Switch for a short while. Even without that, anyone who enjoys multiplayer action will find plenty to love in this game.
Arcade Archives Terra Force ($7.99)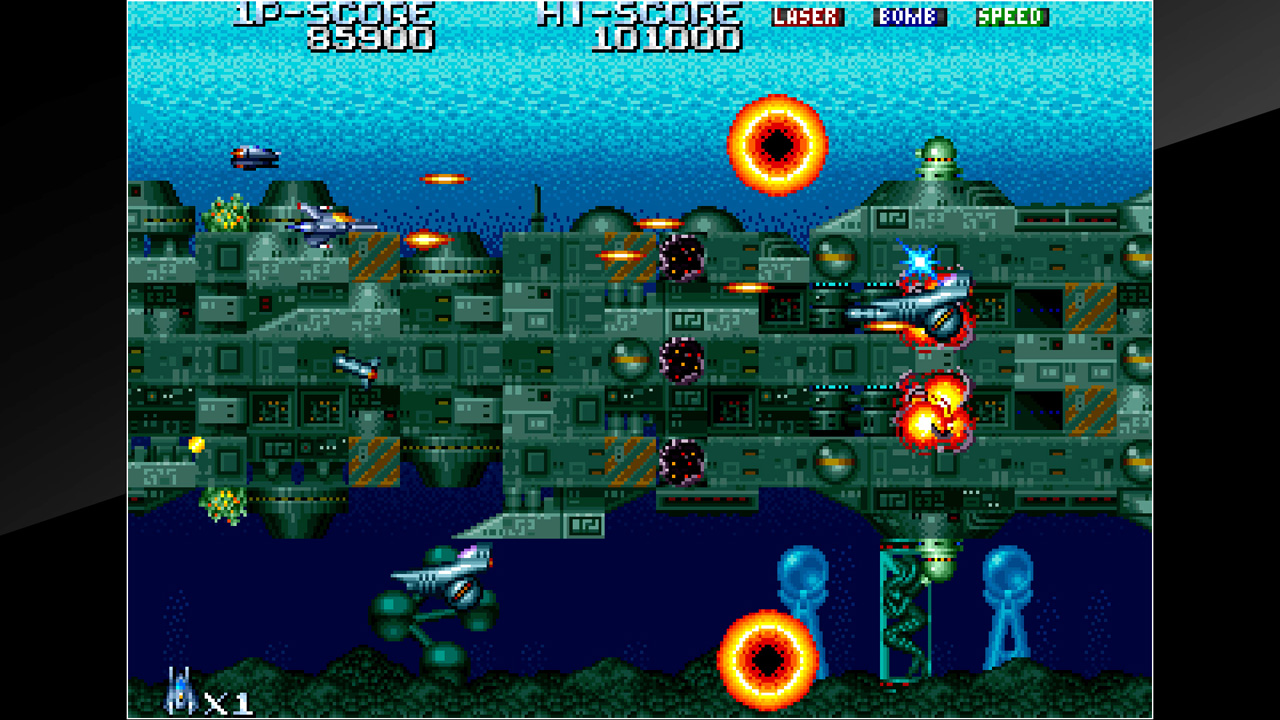 This 1987 title was the third game in the Cresta series of shooters from Nichibutsu. It ditches the mechanic of building up your ship in favor of a more typical power-up plus option-style system. Interestingly, this is one of those shoot-em-ups that offers a mix of vertical- and horizontal-scrolling stages. It's an okay game but it feels a little bland and flavorless on the whole. Hamster has given the game the usual treatment, so you can expect an experience reasonably close to the arcade original with a bunch of options for how exactly you want it presented.
Sales
Well, naturally you've got to buy Santa Tracker. I mean, where is Santa right now? On vacation? Trying to figure out his payroll? Imagine the mysteries that could be solved for a mere ninety-nine Unites States of America cents! Yeah, okay, today's sales seem to fall into either the category of being garbage or perpetually on sale, so not much exciting there. RPG fans, take note: Shadows of Adam will be ending its pre-order discount tomorrow, and Moero Chronicle's introduction price will be rising back up soon. You know, in case you want to do anything with those.
New Games on Sale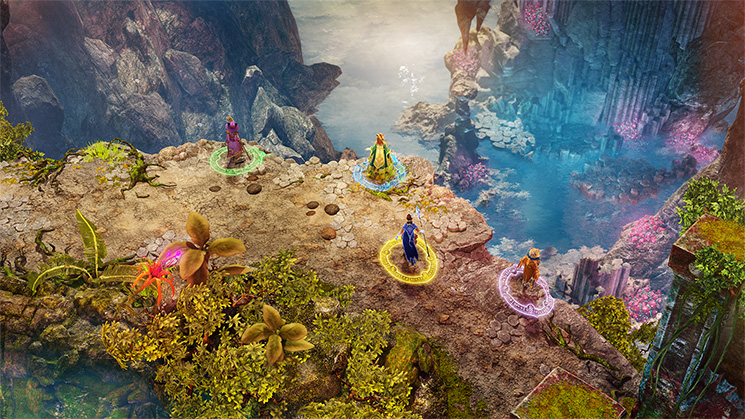 Nine Parchments ($5.99 from $19.99 until 5/15)
DragonFangZ ($12.49 from $24.99 until 5/21)
One Eyed Kutkh ($0.99 from $4.99 until 5/15)
It's Spring Again ($0.99 from $1.99 until 5/15)
Grab the Bottle ($1.99 from $4.99 until 5/15)
Figment ($10.99 from $19.99 until 5/6)
State of Anarchy: Master of Mayhem ($3.19 from $7.99 until 5/15)
Space Ribbon ($0.99 from $4.99 until 5/21)
Santa Tracker ($0.99 from $2.99 until 5/21)
Awesome Pea ($4.79 from $5.99 until 5/15)
Bring Them Home ($4.99 from $14.99 until 4/23)
SkyScrappers ($6.49 from $9.99 until 5/23)
Attack on Titan 2 ($35.99 from $59.99 until 5/17)
Subsurface Circular ($4.79 from $5.99 until 5/23)
TumbleSeed ($7.49 from $14.99 until 5/10)
Sales Ending Tomorrow, Friday, May 3rd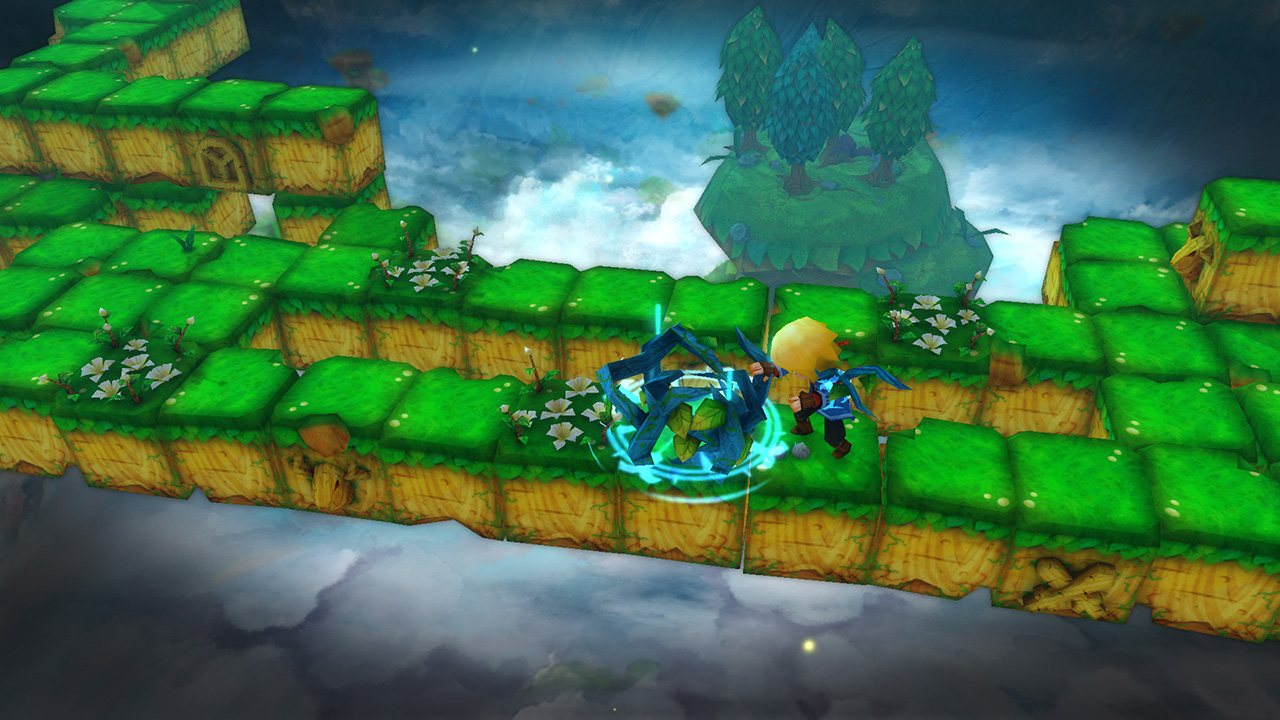 Almightree: The Last Dreamer ($9.99 from $19.99 until 5/3)
D/Generation HD ($7.49 from $14.99 until 5/3)
D/Generation: The Original ($7.49 from $14.99 until 5/3)
Moero Chronicle Hyper ($13.99 from $19.99 until 5/3)
Shadows of Adam ($13.49 from $14.99 until 5/3)
Sky Rogue ($11.99 from $19.99 until 5/3)
Splat the Fruit ($7.49 from $14.99 until 5/3)
That'll just about do it for today's SwitchArcade Round-Up, but the week isn't over yet. Tomorrow will see several more games release, and a couple of them even look good! I also suspect more sales will roll in after I've finished writing this, and who knows what news may come? The only way to be sure is to come back here tomorrow, friends! As always, thanks for reading!