Each and every day new mobile games are hitting the App Store, and so each week we put together a big old list of all the best new releases of the past seven days. Back in the day the App Store would showcase the same games for a week, and then refresh those features each Thursday. Because of that developers got into the habit of releasing their games throughout Wednesday or very early Thursday in order to hopefully get one of those coveted features spots. Nowadays the App Store refreshes constantly, so the need for everyone to release all on the same day has diminished. Still, we've kept our weekly Wednesday night format as for years that's the time people knew to check TouchArcade for the list of new games. And so without further ado please check out the full list of this week's new games below, and let us know in the comments section which games you'll be picking up!
---
Alchemic Dungeons DX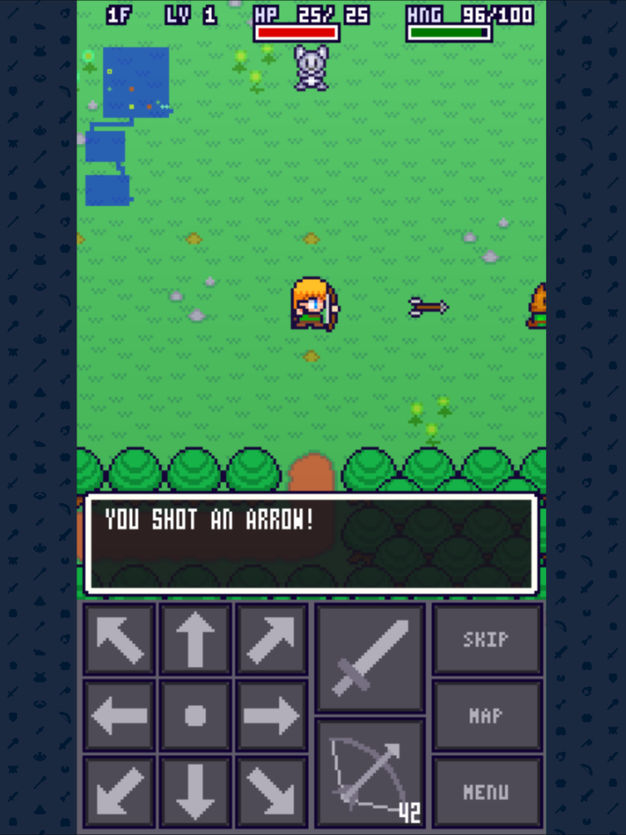 iTunes Description
Royal Road Roguelike & Craft's "Alchemic Dungeons" series comes up with power! The original fun of the series, which can be repeated repeatedly, remains the same, with various elements added, such as new character addition & new item addition & new dungeon addition & new BGM, etc., it has become a "deluxe" content.

The combination of the automatically generated dungeon every time you play and the turn-based action that changes the situation every time, you can enjoy the dungeon exploration of throb many times. Come on again, another dungeon is waiting for your challenge today!
Forum Thread: AlchemicDungeonsDX (by Flyhighworks)
---
Angry Birds AR: Isle of Pigs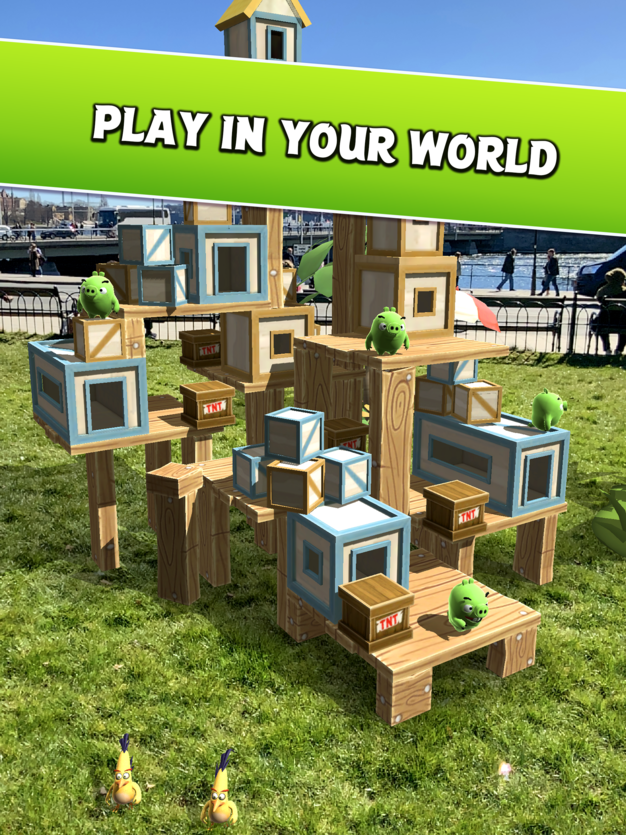 iTunes Description
Join Red, Chuck, Bomb and the Blues to save the stolen eggs in Angry Birds AR: Isle of Pigs, a mobile Augmented Reality (AR) adventure! Discover the remote island where the greedy green pigs vacation in over 40 fun-filled levels (with more to come). You can see the incredibly realistic characters, along with the entire game, overlaid onto your actual environment, bringing Angry Birds to life like never before. Make your way up to party city through the island's jungle, desert and frosty hideout, destroying their structures in the most spectacular way to earn maximum stars and retrieve the stolen eggs. Take the slingshot into your own hands to fire off your favorite Angry Birds at structures that seem like they are in your actual environment, whether it be your home, your office or outside at the park.
Forum Thread: Angry Birds AR: Isle of Pigs (by Rovio Entertainment)
---
Astrologaster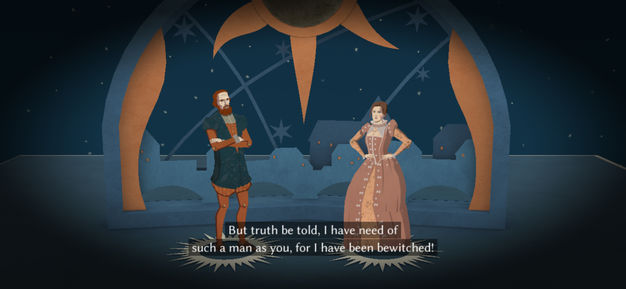 iTunes Description
Astrologaster is a story-driven comedy game set in Shakespeare's London.

London, 1592. A great plague sweeps through the capital. When doctors flee the city in fear, a hero rises. His name is Simon Forman, "Doctor" of Astrology and Physick. Not only does he have the power to cure the sick, he can find their lost pets or even predict their futures, by reading the movements of the stars!

But when the plague ends, Forman's problems begin. The real doctors return to London and they will stop at nothing to expose Forman as a fraud and bring him down. But Doctor Forman is determined to prove them wrong!
Forum Thread: Astrologaster (by Nyamyam)
---
Ball til you Fall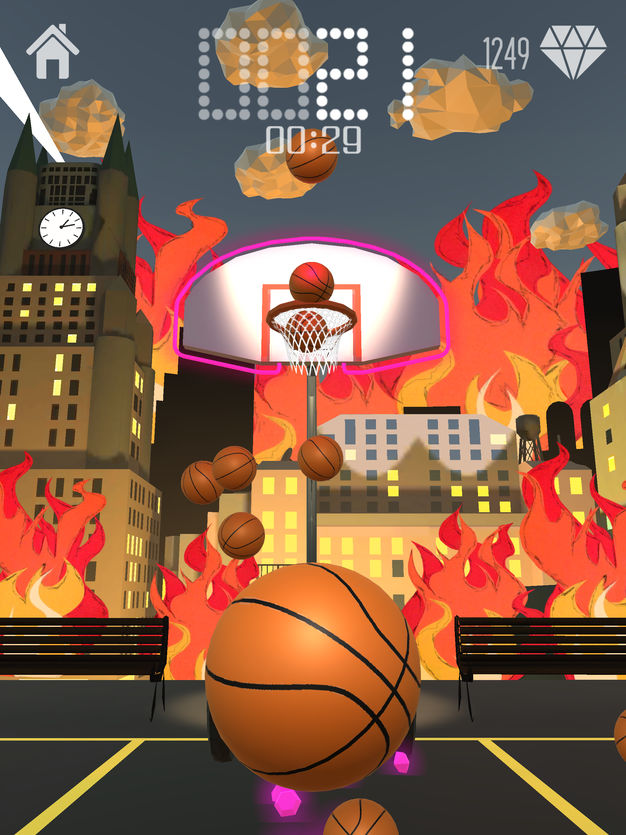 iTunes Description
BALL til you FALL is a lighthearted basketball shooter with attitude.

Swipe the ball at the hoop to score, but beware! Missed shots come with a penalty. If you hit the backboard, you risk pushing the hoop off of the edge!

Collect gems to win new balls with mysterious new abilities that can give you that competitive edge.
Forum Thread: Ball til you Fall (by Iazora)
---
Barrel of DNA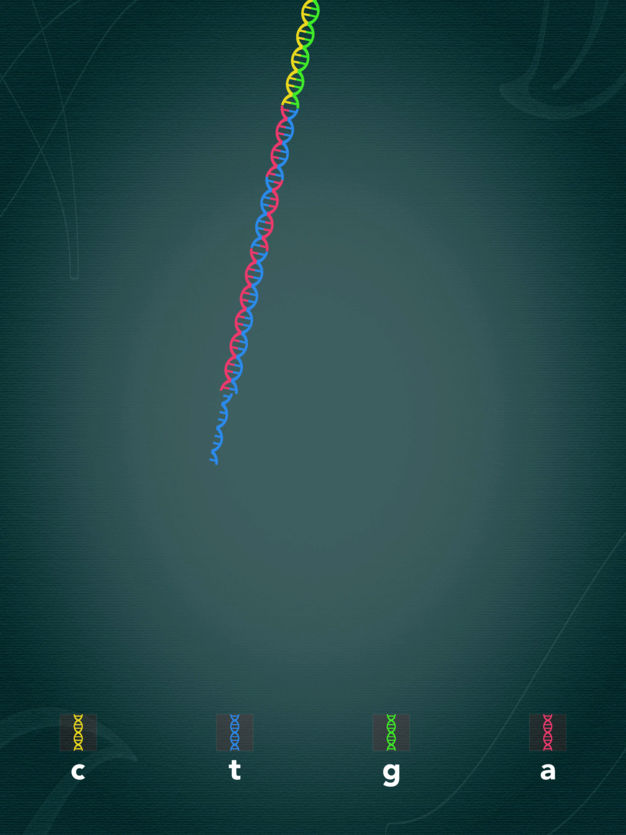 iTunes Description
Have you ever wanted to learn how DNA is sequenced in a fun and easy way? Wait no longer with Barrel of DNA, the first game from Squirrel Army Laboratory!

In this game you will be challenged to build the correct DNA sequence from the available base pairs, matching the correct base pair, but that's not all. You will also have to choose the right base pair at exactly the right time, when the DNA sequence swings to the center. Get the timing wrong and your fragile strand of DNA molecules will shatter and you will have to start over from scratch!
Forum Thread: Barrel of DNA (by Kevin Haggerty)
---
Cyber Hunter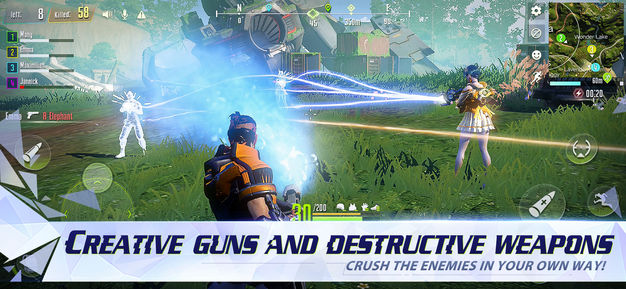 iTunes Description
Cyber Hunter is a next-generation, competitive sandbox mobile game. It's packed with a host of different elements, including survival, shooting, exploration, skills and much more, even including parkour! In short, it's a brand new gaming experience. The game tells the story of our future, after brain-computer interfacing technology has become highly advanced and human civilization has experienced another evolutionary leap, during which, great events have begun to unfold. Justice faces off against evil. The old stands against the new. And forces of conservatism clash with radicalism.
Forum Thread: Cyber Hunter (by Netease)
---
DEAD RAIN2 : Tree Virus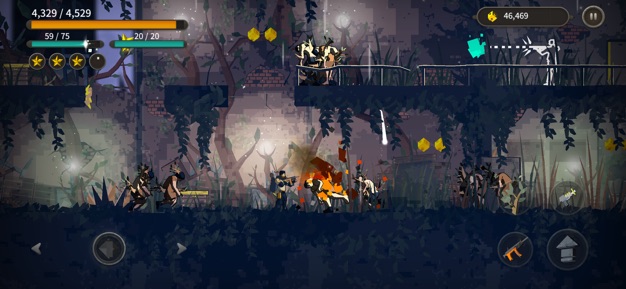 iTunes Description
Tree-virus outbreak, trees are growing out of human bodies, survive through this hell!
A game you can enjoy with direct controls on mobile platforms.
So many stages to play.
Forum Thread: DEAD RAIN2 : Tree Virus (by Tiny devbox)
---
Golf Blitz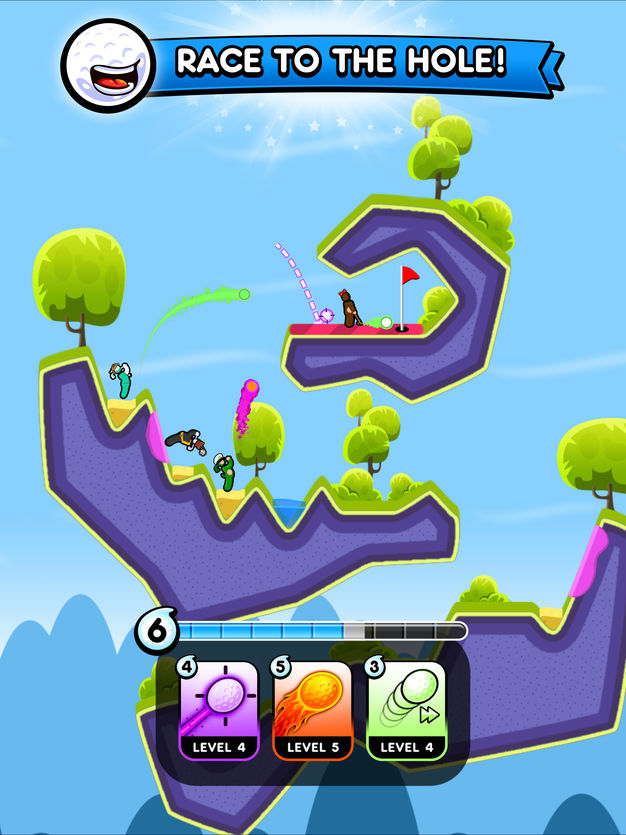 iTunes Description
You've never played golf like this before! Team up, challenge your friends or play online against the world to get to the top of the clubhouse.

Play on some of the most wildly creative courses ever imagined. Customize your golfer and pack your bag with all sorts of power ups like sticky balls, grenades, lasers and more.

Golf Blitz is an entirely new way to play the outrageously fun Race Mode from the award winning Super Stickman Golf series. First one in the hole wins. No cheaters. ALL BLITZ!
Forum Thread: Golf Blitz (by Noodlecake Studios)
---
Grand Mini Slam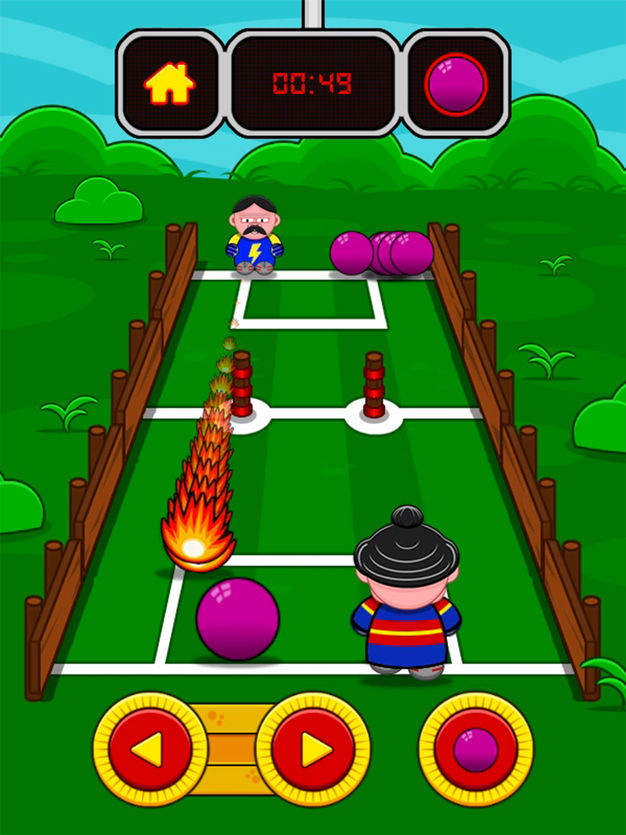 iTunes Description
Grab the balls and take up the challenge in this incredible unique sport.
Can you win the Grand Mini Slam?

Beat all your opponents and reach the top of the rankings in the wackiest championship ever, explore many different courts and game modes and become a Grand Mini Slammers!
Forum Thread: Grand Mini Slam (by Manuela Conti)
---
Kingsman – The Secret Service Game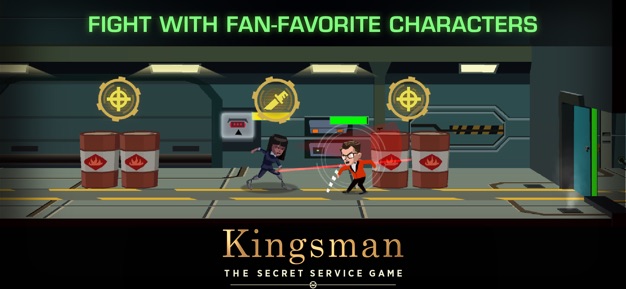 iTunes Description
Experience the Kingsman's universe of full-throttle stylized action, and amazing weapons and gadgets. Featuring a unique visual twist that captures the essence of the Kingsman world, the game challenges you to complete a set of missions using stealth abilities and the Kingsman's arsenal of weapons.

As the Kingsman base is destroyed, Eggsy takes it upon himself to get to the root of the conspiracy and uncover the perpetrators.

Infiltrate enemy bases in locations all around the world using stealth skills or brute force combat.
Forum Thread: Kingsman – The Secret Service Game (by YesGnome)
---
Lunar Rescue Mission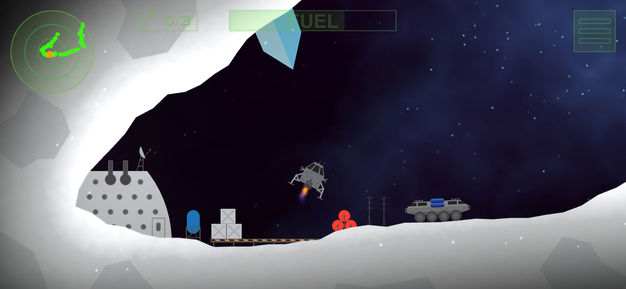 iTunes Description
Using realistic physics pilot multiple vehicles to rescue stranded colonists from their doomed moons.
Vehicles include the Mothership, Rescue Lander, Magnetic Rescue Lifter, Moon Buggy, Magnetic Cargo Buggy, Cargo Lifter Platform, Cargo Buggy Platform & Crane.

Challenging game play with a gripping story line, Lunar Rescue Mission delivers action and adventure in an eerie atmosphere.
Forum Thread: Lunar Rescue Mission (by Top Secret Developments)
---
Mini Gal4Xy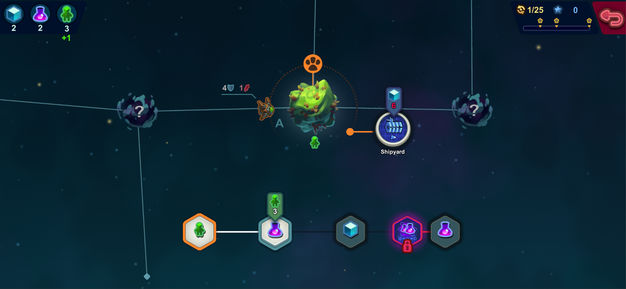 iTunes Description
Mini Gal4Xy is a light strategy game set in space. We took all the parts of the '4X' genre that we love, then tried to make them more accessible. It's easy to use, open to everyone, but will also scratch that itch for 4X fans.
Forum Thread: Mini Gal4Xy (by Jerome Bodin)
---
No Pilot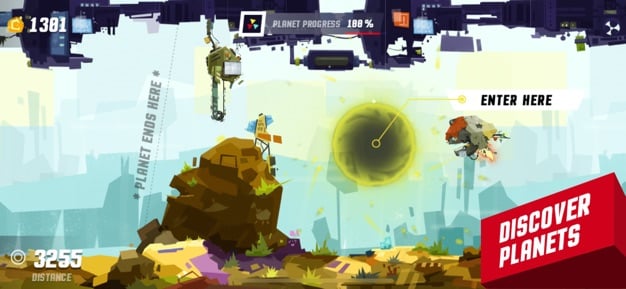 iTunes Description
Stay alive, Find your own path, use your own techniques to discover new planets in NoPilot.

There's so much to see and do !!
So DON'T CRASH !!
Forum Thread: No Pilot (by VRPlaying Games)
---
Odysseus Kosmos – Episode 4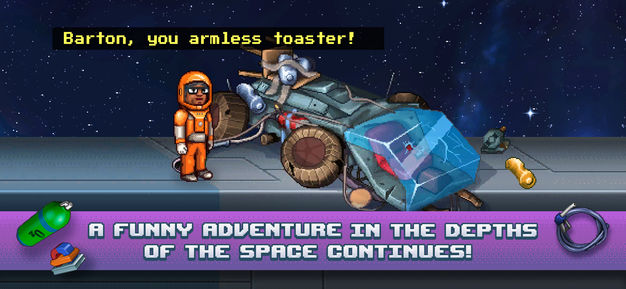 iTunes Description
Odysseus Kosmos' adventure continues in the new installment in the series! In Episode 4, you'll have to leave the spaceship and go save your crew all by yourself. Have spacesuit, will travel! Visit an abandoned warehouse, a faraway station, and get lost in open space. Only creativity and a sense of humor can help you complete the mission!

Enjoy new locations and minigames, discover the secrets and mysteries of the huge spaceship, the San Francisco, find out more about the mysterious past, and even… play as Jonesy the ginger cat!
Forum Thread: Odysseus Kosmos – Episode 4 (by HeroCraft Ltd.)
---
Ordia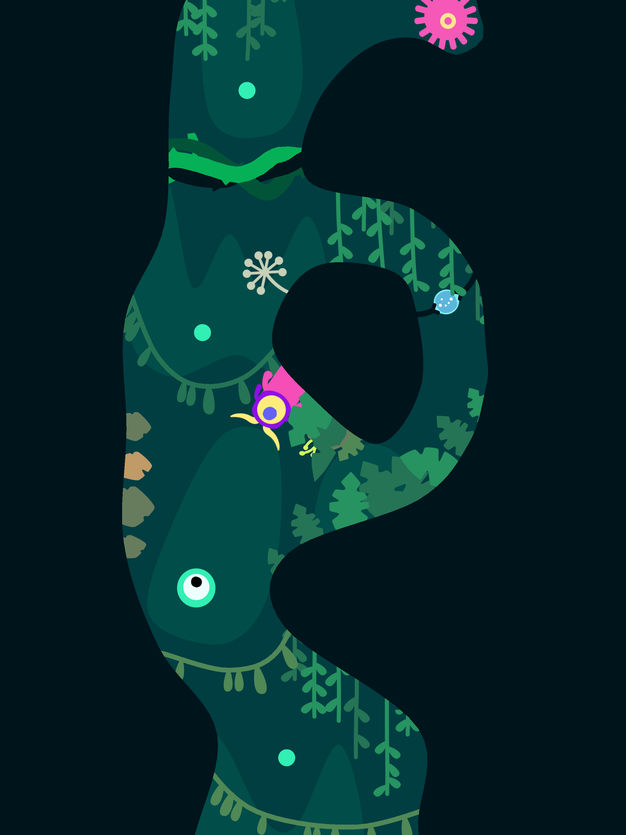 iTunes Description
Ordia is a one-finger action game where you play as a new life form taking its first leaps into a strange and hazardous world.

Jump, bounce, stick and slide your way through rich and vibrant environments. Guiding each creature to safety in a primordial world filled with various perils, challenges and surprises.

With 30 levels to complete, plus extra challenge modes, bonus levels and achievements to unlock Ordia is a unique and challenging game with hours of gameplay.
Forum Thread: Ordia (by Loju LTD)
---
Rabbit Rampage!
iTunes Description
Defend yourself from a stampede of angry rabbits seeking to claim your prized possession. The Carrot Monument!

Explore a new style of tower defence and defeat wave after wave of the rabbit horde. With upgradeable carrot cannons and increasingly fast bunnies, you're bound to be challenged in this fast-paced arcade game!
Forum Thread: Rabbit Rampage! (by Tom Leigh)
---
Shipping Tycoon: Profit Baron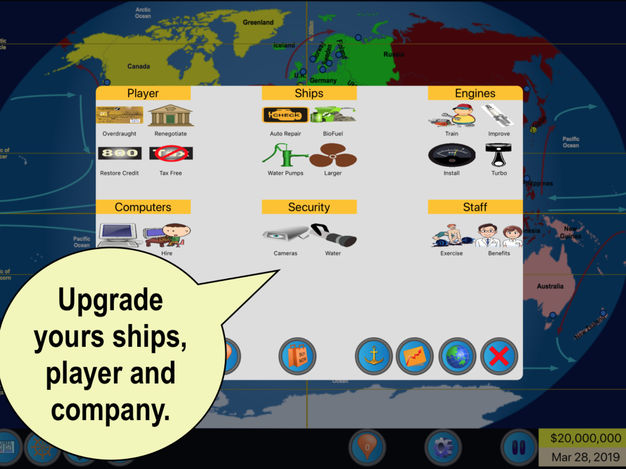 iTunes Description
Play and win the ultimate empire building, shipping tycoon simulation based on the CIA facebook and the real world shipping and charter economy. Over 4 years in the making, this game is the ultimate shipping empire builder.

Do you want to buy, scrap, trade, or build tanker ships? Is there a minimum size, type, or age of ship that you want? How about a buyout strategy? or a survival strategy?
Forum Thread: Shipping Tycoon: Profit Baron (by White Squirrel Software)
---
SpellForce – Heroes & Magic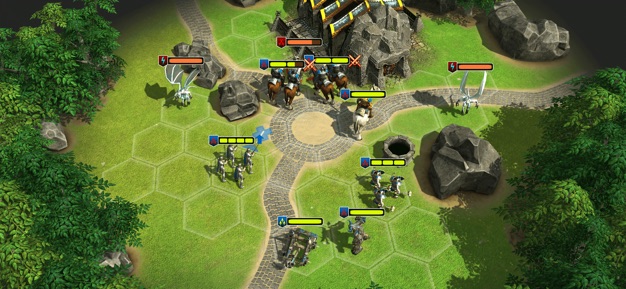 iTunes Description
Time for a new turn on the critically acclaimed SpellForce-Series. The epic fantasy saga is finally available on mobile devices, offering a whole new angle to the franchise. Leaving the story of its PC ancestors untouched and comes indeed 100%-story free, the Premium Game will offer turn-based strategy and tactics instead of real-time.
Forum Thread: SpellForce – Heroes & Magic (by HandyGames)
---
Spellsword Cards: Origins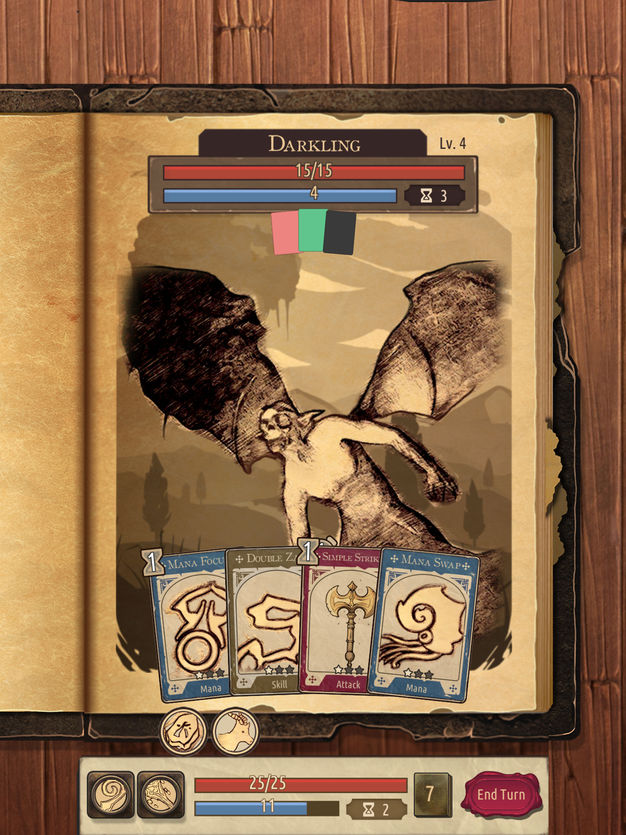 iTunes Description
Adventure across the lands of Port Haven in this solo card combat roguelike. Crawl through swamp, fight over mountains, and swim through the seas all in search of loot, fame and fortune.

Game play focuses on being a perfect card crawler and deck builder for all roguelike and roguelite loving dungeoneers.
Forum Thread: Spellsword Cards: Origins (by One Up Plus)
---
Swipe Fly – Survive the Cave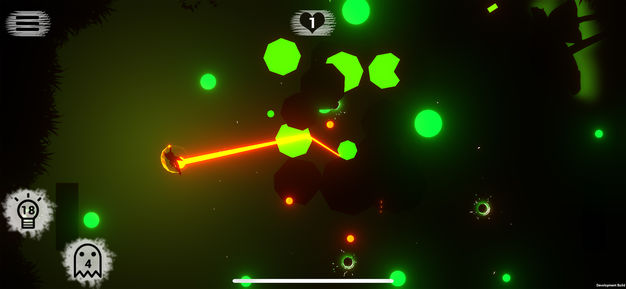 iTunes Description
Swipe Fly is a free game where the player controls a firefly by swiping and must find the exit of the maze / cave alive. But be careful, the caves are filled with obstacles which the firefly must overcome. Are you up for the challenge?

Each maze / cave is filled with glowing orbs which grant you time to light up the cave. For every 30 seconds of collected glowing orbs, you get 1 ghost power. A ghost power grants you the ability to fly through obstacles for 3 seconds.
Forum Thread: Swipe Fly – Survive the cave (by NightHowler Studio)
---
Sync: Party Hard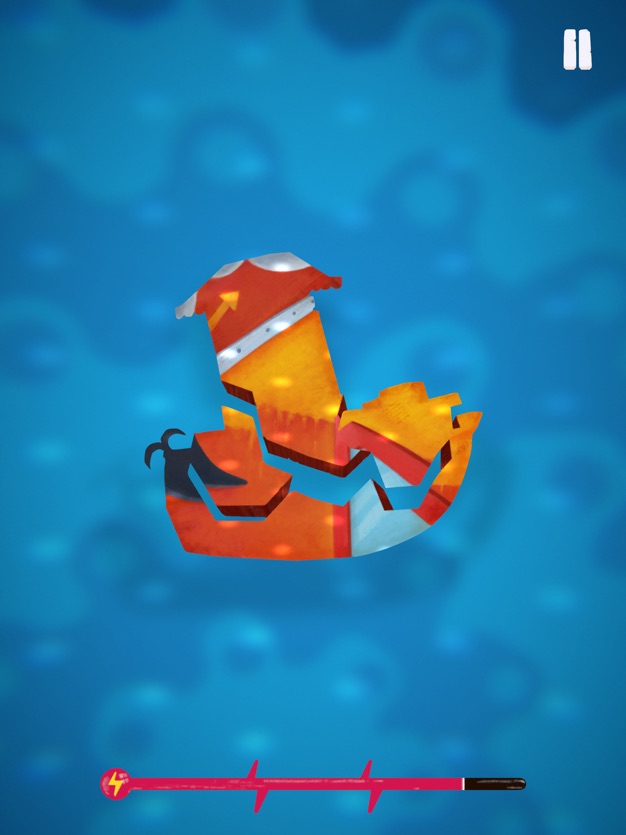 iTunes Description
Hercules is messed up… Turns out throwing a party with gods while his parents are away and tearing the whole universe apart was not a great idea in the end. Only you can help him to put the universe back together before Zeus comes back! Grab your device and sit tight. Because this puzzle game is not like any other. These puzzles will bend your body as much as your mind. Here is your invitation to '70s Olympus to push the limits of your body and mind.
Forum Thread: Sync: Party Hard (by Siis)
---
Tales of Wind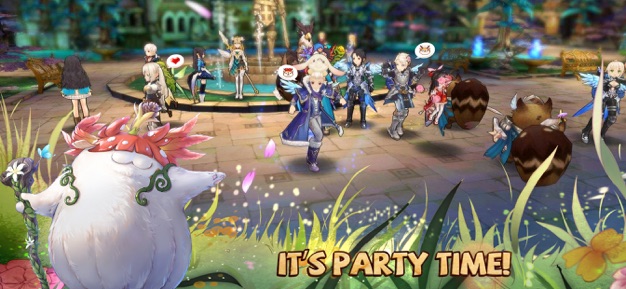 iTunes Description
Welcome chosen one,
La Place, the city blessed by divines is under shadow of evils nowadays.
We need your power to find the truth behind and bring the light again.

An action MMO RPG with cute characters and soothing experience
-Customize yourself with tons of outfits
-Capture and travel with cute pets and mounts
Forum Thread: Tales of Wind (by NEOCRAFT LIMITED)
---
9-Draw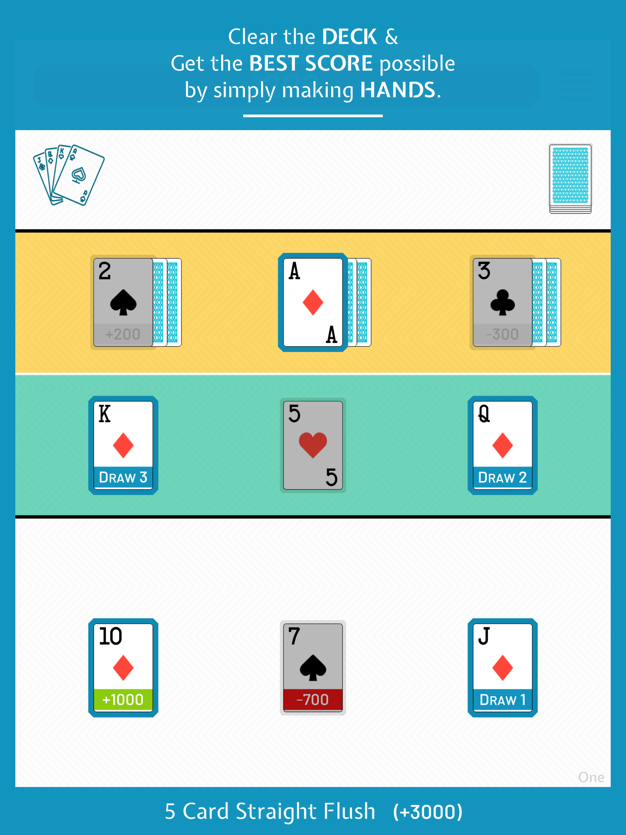 iTunes Description
Clear a deck of cards; just like in Solitaire.
Strategize and decide which is the best possible hand to make; just like in Poker.
Seek the thrill and challenge of High Score chasing.

That's the basics of 9-Draw!
Forum Thread: 9-Draw (by Shobhit Samaria)
---