Hello gentle readers, and welcome to the SwitchArcade Round-Up for May 1st, 2019. Today is the start of a new era in Japan, and I'm feeling pretty refreshed because I've finally caught up on a lot of work. That means today is business as usual, with some news stories, summaries of the latest releases, sales information, and a little something extra for good measure. Let's check it out, shall we?
News
'Power Rangers: Battle for the Grid' is Getting a Game-Changing Update
Honestly, I'm looking at this information and just shaking my head. There's no way all of this wasn't already in the works when the game launched, which makes me think the game actually did release in an incomplete state. Oh well! So, first of all, while this update is live on PS4 and XBO today, Switch owners will apparently have to wait a bit longer. As for what it includes? Well, a proper story mode written by Kyle Higgins with illustrated cut-scenes by Dan Mora, for one thing. The story and combat now features voice-overs from real cast members including Jason David Frank, Austin St. John, David J. Fielding, Kerrigan Mahan, and Meghan Camarena. There are three new characters and four new battle arenas, helping fill out the far-too-thin launch content. I have a feeling the game is going to be a lot better now, and once the update hits the Switch, I'll spend some time with it to confirm that for you all.
This Weekend's 'Super Smash Bros. Ultimate' Event Has a Tail to Tell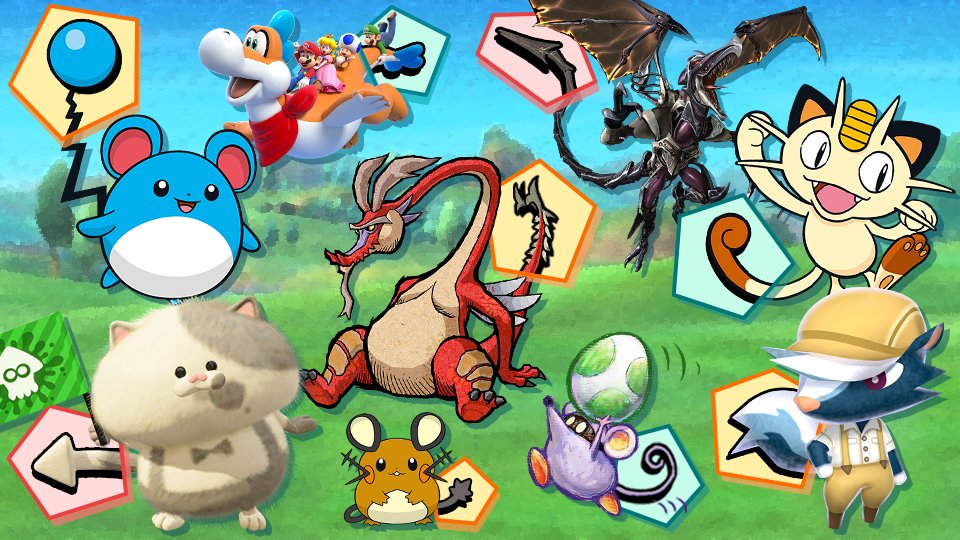 Yes, it's once again Wednesday, and that means Nintendo has given us a peek at this weekend's Spirit Board event for Super Smash Bros. Ultimate. The title this time around is Tall Tails, and it naturally refers to spirits with prominent tails. They'll be appearing more often, and if you give them a good slap around, you'll get more Spirit Points than you normally would. The event will kick off on Friday and run over the weekend as usual.
'SEGA AGES Virtua Racing' Impressions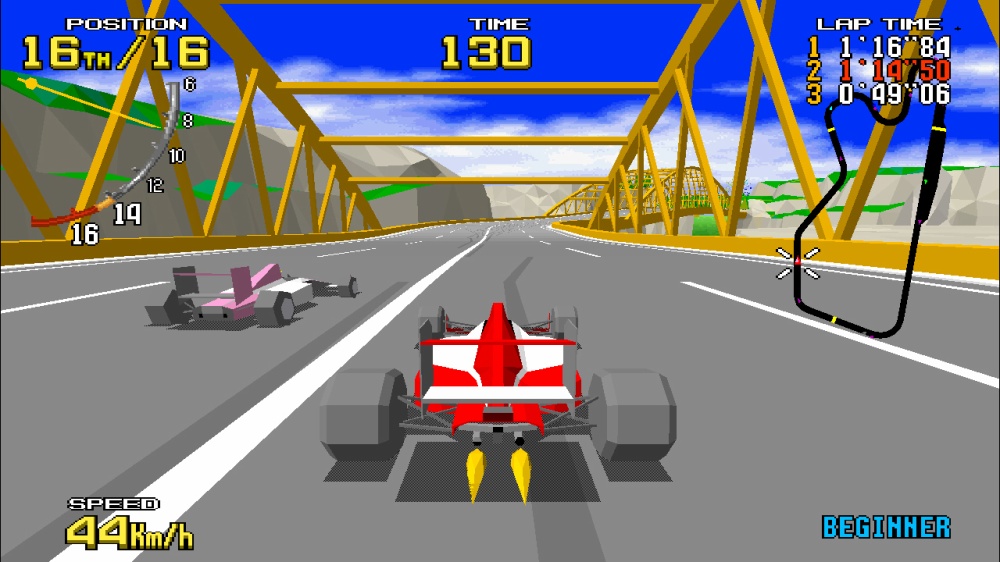 M2's work on restoring and re-releasing classic SEGA titles seems to result in a few new hardware configurations represented with each project. The developer has now hit a noteworthy milestone with the Switch SEGA AGES line, however. Certainly, SEGA is well-known for the Super Scaler technology that powered hits like Out Run and Super Hang On, but the company didn't rest on its laurels after that. Reasoning that there was probably something to this whole 3D deal that its chief competitor Namco was moving into, SEGA debuted an impressive new piece of arcade hardware in 1992: the SEGA Model 1.
Easily outpacing any of its contemporaries in terms of cost and sheer polygon-crunching power in near-equal measure, the Model 1 was a genuine eye-catcher in any arcade that stocked it. While it would ultimately only play host to a half-dozen games before being retired in favor of the SEGA Model 2, at least two of the titles that were powered by the hardware became legends in the SEGA pantheon: Virtua Racing and Virtua Fighter. The latter has received at least a couple of home conversions that were quite accurate to the original, but the few attempts made at bringing Virtua Racing home have either missed the mark or built it into something a little different.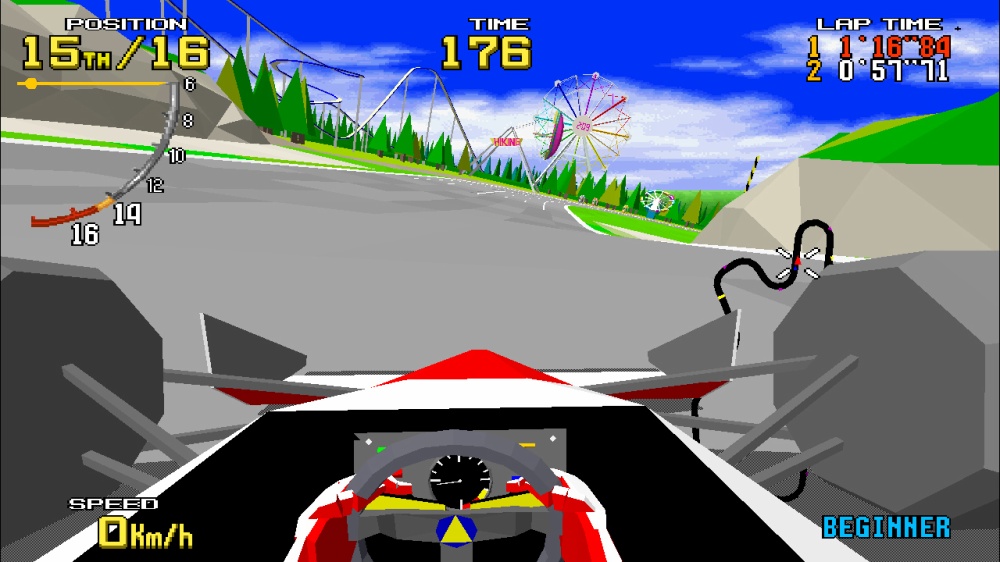 Now, thanks to the hard work of M2, we have an arcade-accurate Virtua Racing that runs like a dream. All three tracks are here, just as they were in the arcade version. The framerate is intact, so everything runs at a silky-smooth 60 FPS. You can swap between several viewpoints at the push of a button, and a few of them are even practical. The goofy physics that see crashes work more like bumper pads on a pinball machine are here. And yeah, it's just as hard as it ever was. There are some improvements, of course. The draw distance is longer, cutting back on the pop-in that occasionally reared up in the arcade version. The game runs at an even crisper resolution as well, making those simple flat-shaded polygons look their most gorgeous.
Then there are the gameplay additions. You can choose to use a new option that makes the handling a little less goofy if you want. There's a new Grand Prix mode that sees you doing 20 laps on each course, something that takes a bit more endurance and strategy than the regular 5-lap runs. You are going to need to seriously consider making those pit stops if you play this mode, and not just to gawk at the polygonal pit crew. Multiplayer is represented two ways in this version, one of which is absolutely ridiculous. You can do two-player races online, and it seems to work about as well here as it did in SEGA AGES Puyo Puyo. So, not too badly on the whole.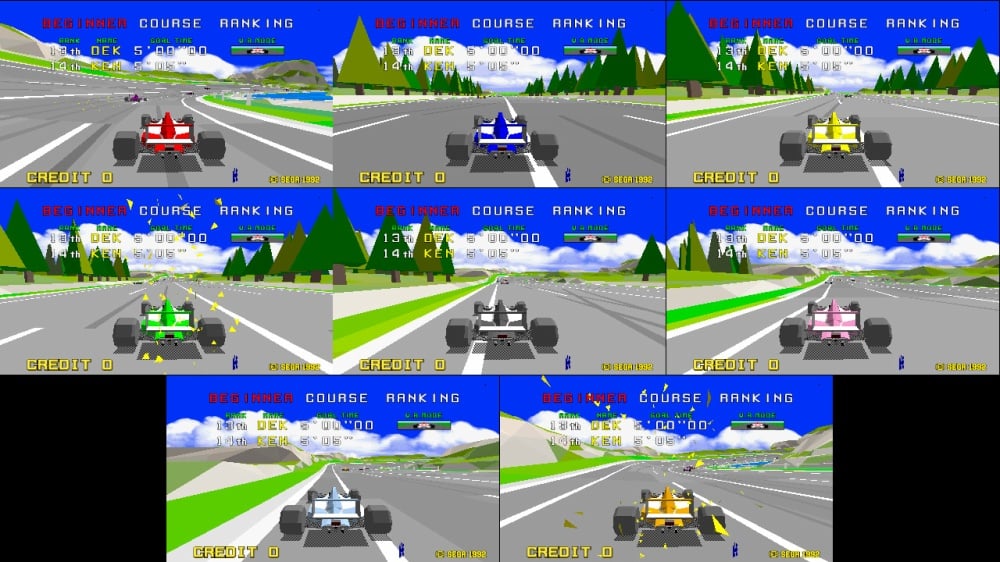 But it's the local multiplayer where M2 has decided to show off a little. Got seven friends, the appropriate number of controllers, and a really big TV? Are you ready for the thrill of… eight-player splitscreen? Honestly, it's not a terribly practical way to play thanks to the rather small size of each window, but the fact that the game runs relatively smoothly in a set-up that resembles the opening credits of The Brady Bunch is a hilarious flex of sorts. I'd, uh, recommend capping local multiplayer at four people, but you can decide that for yourself.
That's pretty much all there is to it, though. Don't expect any of the extras that were added to home ports over the years, for better or worse. One car, three tracks. A pure racing experience ripped straight from a 1992 arcade, given a spit-shine, and presented to you on your Switch. That's what SEGA AGES Virtua Racing is all about. And bringing those arcade classics home in this way? That's what M2 is all about. This one isn't out in the West yet, but you can probably expect it sometime in the next couple of months. Or you can make a Japanese eShop account and buy it from there, since it already has a full English translation. Either way, if you wanted an arcade-accurate Virtua Racing, you'll soon have it.
New Releases
Crashbots ($9.99)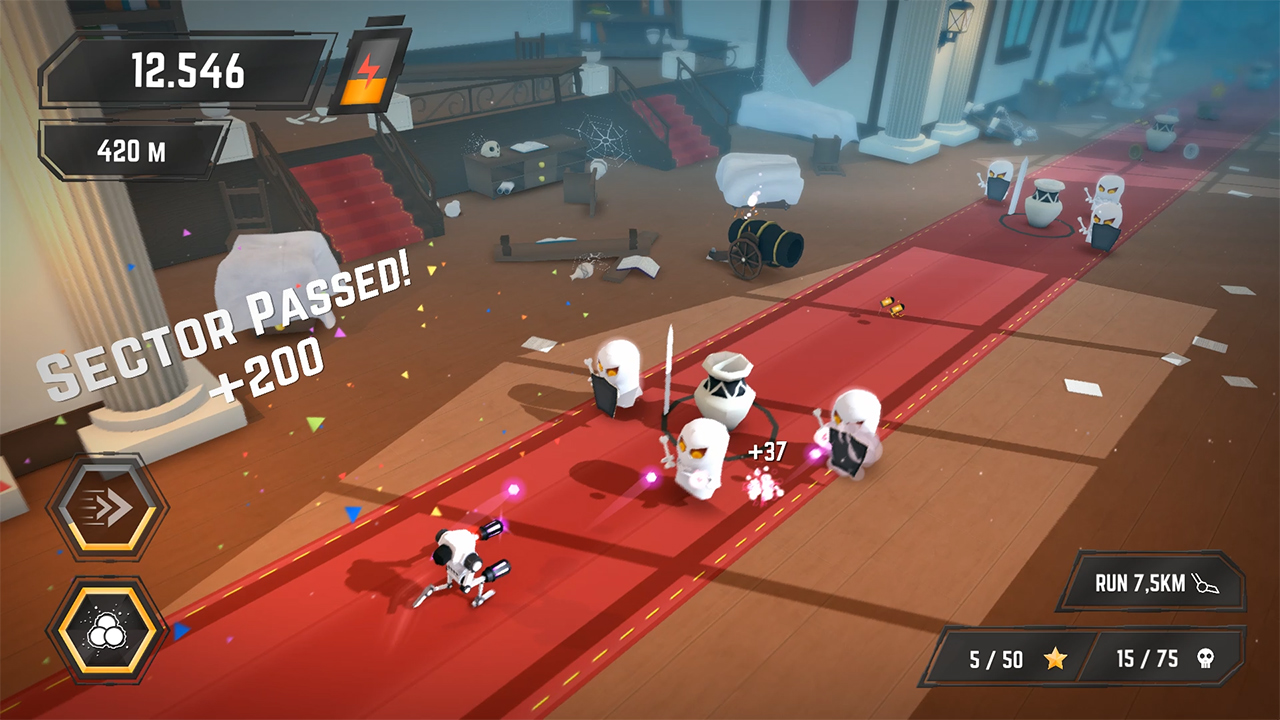 This game has an okay premise and a nice, sharp look to it, but that's about as far as my compliments will go. This is a lane-based runner with plenty of obstacles that you'll have to deal with one way or another. The biggest problem is that your robot has a finite amount of energy, and while it's constantly slowly ticking down as the bot runs, every other thing you do will drain it more quickly. Messing up on an obstacle doesn't always mean you're not going to be able to finish the level, but it often does. It's all just a bit fussy and frustrating, and I don't see any reason to subject yourself to that when there are so many great runners out there.
Puzzle Herder ($4.99)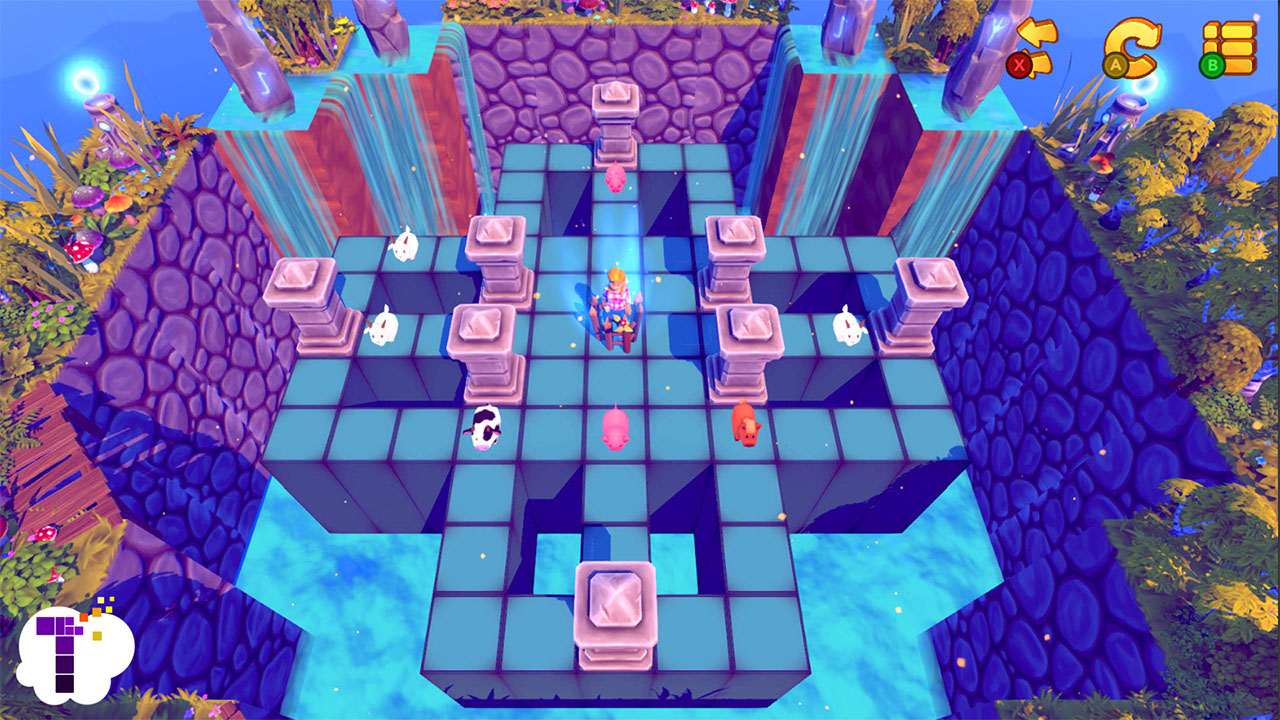 If I'm seeing this right, I think Puzzle Herder is basically a gussied-up Sokoban-style puzzle game. You have to herd your animals to each stage's exit to move on, and there are 40 stages in total. The game has a nice colorful look to it, if nothing else, and it is somewhat hard to mess up this well-trodden concept. I suppose if you like this kind of puzzle and you feel that forty puzzles for a fiver is a good deal, this might be of interest to you. For me, I'm still not done playing all the way through Lolo on the Nintendo Switch Online app, so I'm good for single-screen puzzle games at the moment.
Table Top Racing: World Tour ($29.99)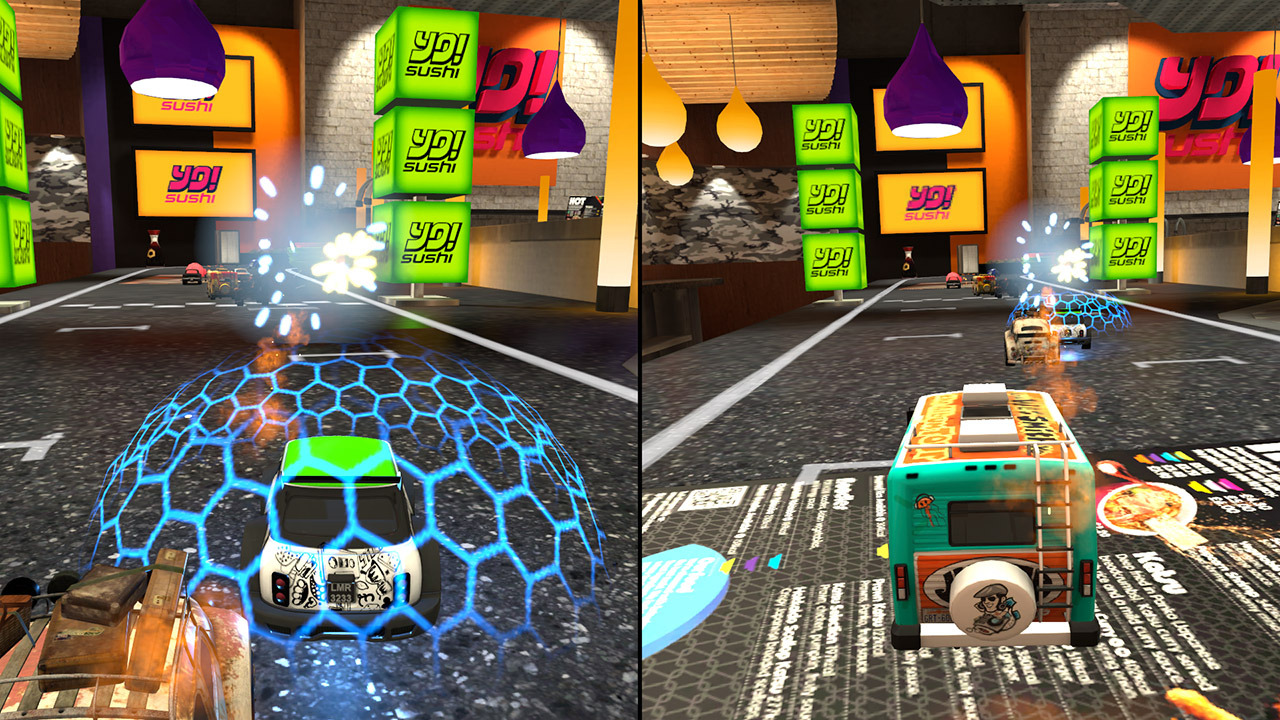 This game got pretty middling reviews all around when it launched on other platforms. Is the version launching on Switch any better? Yes, it is. Right from the outset, the inclusion of multiplayer both offline and online makes a big difference. There aren't a whole lot of game-changing improvements beyond that, but let's be honest, that is a pretty big deal in a racing game. Otherwise, it's the same solid yet surprisingly bland affair that it was on other systems. You get 16 mini-cars, 32 table-top tracks, 9 different modes, and a bunch of weapons and power-ups to spice things up. If the whole table-top thing does it for you, you might be okay with this one. Otherwise, it's probably better to stick with Mario Kart or hold out a couple of weeks for Team Sonic Racing.
Sales
I can confidently say that the best new sale as of the time of writing is the one for Modern Combat Blackout. And, well, it actually is a pretty decent sale. It's not the best FPS around or anything, but it was decent enough to begin with and has been getting semi-frequent updates. For just a bit over ten dollars, it might be a decent purchase for those who like to get their military shooting on. As for the outbox, a lot of games are ending their sales tomorrow, but I'm not sure any of them are particularly noteworthy. Most will be on sale again soon, and the ones that won't be (like Fernz Gate) aren't really worth buying anyway.
New Games on Sale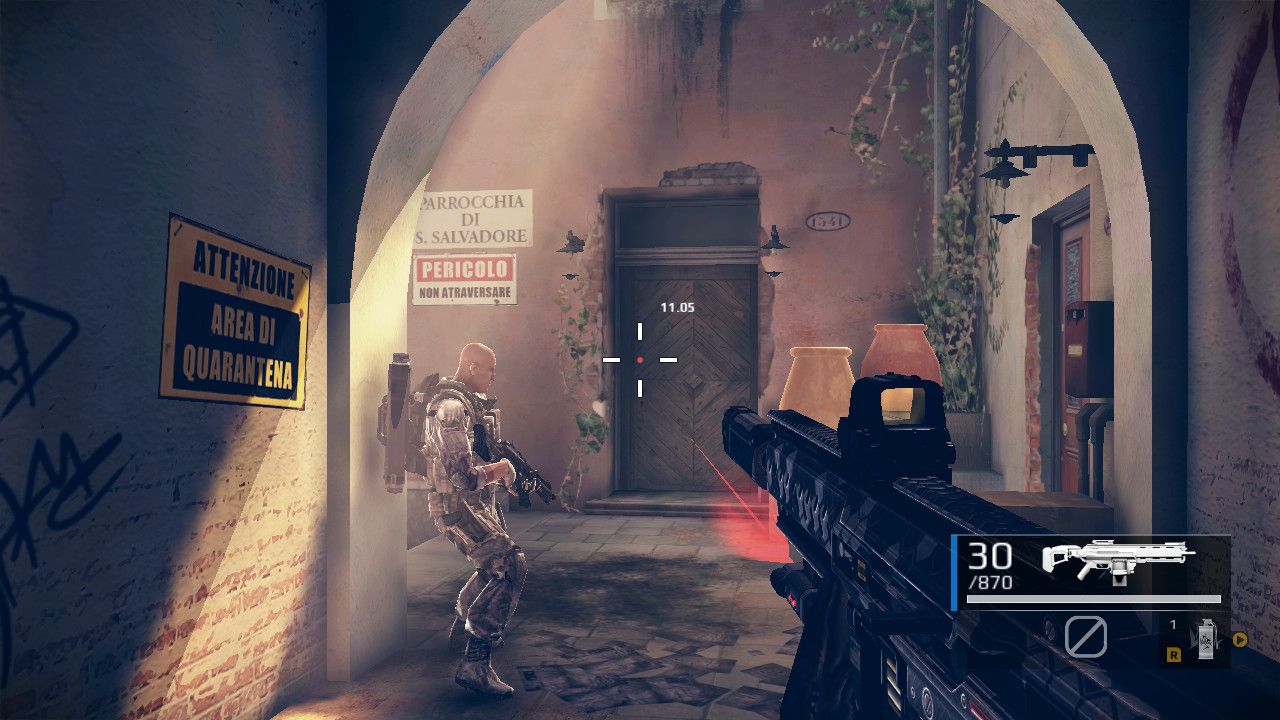 Modern Combat Blackout ($11.99 from $19.99 until 5/16)
Sales Ending Tomorrow, Thursday, May 2nd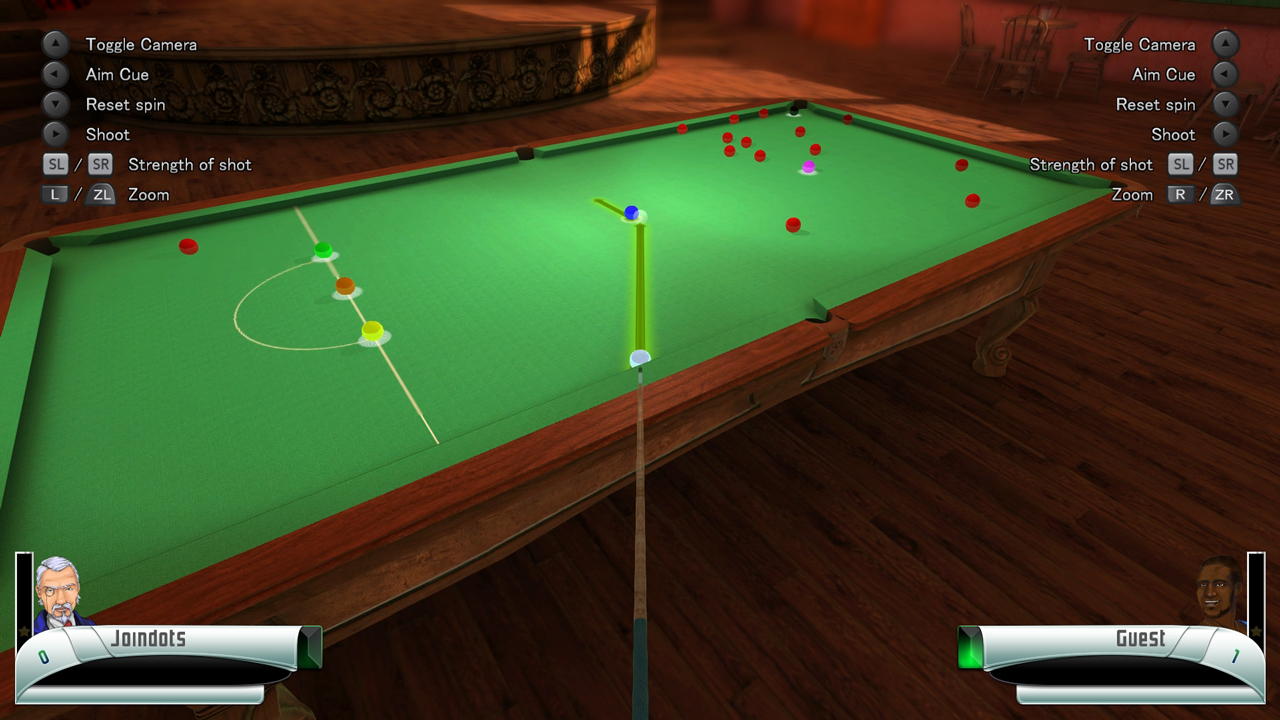 3D Billiards – Pool and Snooker ($15.99 from $19.99 until 5/2)
3D MiniGolf ($15.99 from $19.99 until 5/2)
Caveman Warriors ($5.19 from $12.99 until 5/2)
Defend Your Castle ($4.24 from $4.99 until 5/2)
Fernz Gate ($9.09 from $12.99 until 5/2)
Fossil Hunters ($14.44 from $16.99 until 5/2)
Frederic 2: Evil Strikes Back ($0.49 from $4.99 until 5/2)
Frederic: Resurrection of Music ($0.59 from $5.99 until 5/2)
Goetia ($0.99 from $9.99 until 5/2)
Guess the Character ($1.49 from $2.99 until 5/2)
Halcyon 6: Starbase Commander ($16.99 from $19.99 until 5/2)
Hard West ($13.99 from $19.99 until 5/2)
Island Flight Simulator ($15.99 from $19.99 until 5/2)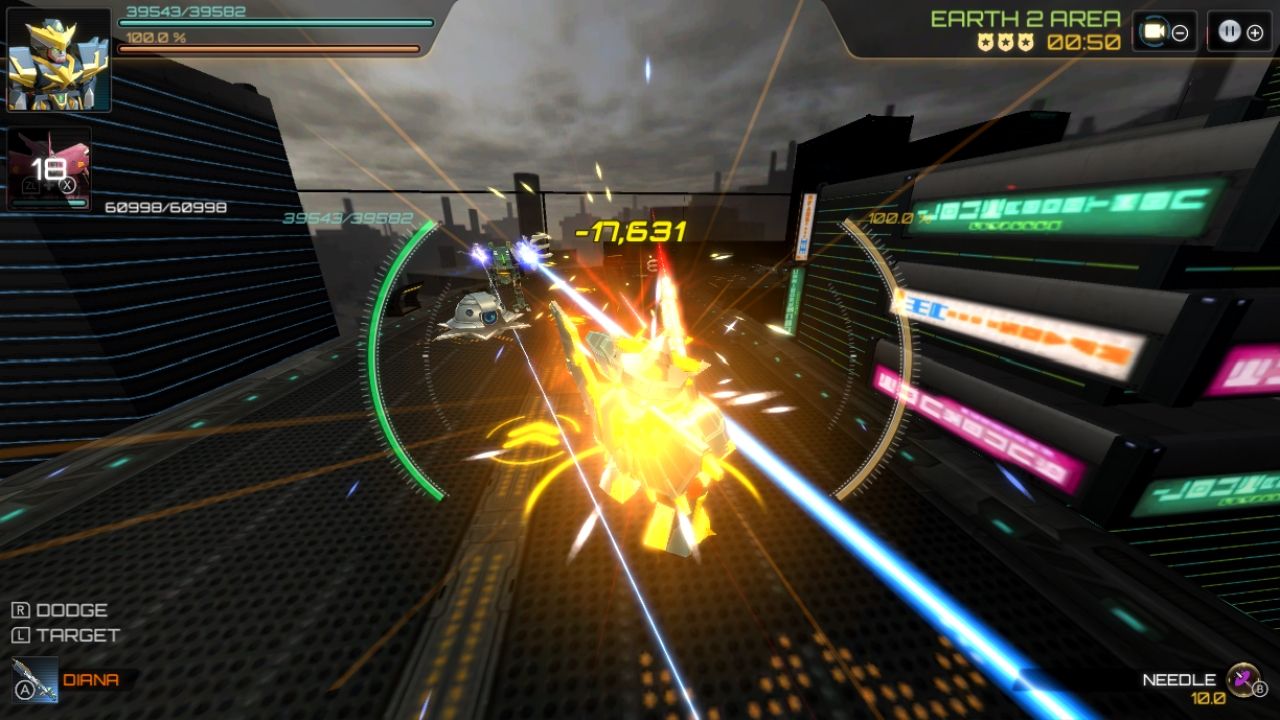 Mecha Storm ($11.99 from $19.99 until 5/2)
Millie ($0.24 from $4.99 until 5/2)
Neonwall ($0.99 from $9.99 until 5/2)
NO THING ($0.19 from $1.99 until 5/2)
Puzzle Wall ($3.99 from $7.99 until 5/2)
Qbik ($0.49 from $4.99 until 5/2)
Sparkle 3 Genesis ($0.49 from $4.99 until 5/2)
Sparkle Zero ($0.24 from $4.99 until 5/2)
Super Hyperactive Ninja ($0.99 from $8.99 until 5/2)
Tallowmere ($3.49 from $7.99 until 5/2)
The Low Road ($10.49 from $14.99 until 5/2)
The Swords of Ditto: Mormo's Curse ($11.99 from $14.99 until 5/2)
Thea: The Awakening ($13.49 from $17.99 until 5/2)
Use Your Words ($12.74 from $14.99 until 5/2)
V.O.I.D. ($1.99 from $3.99 until 5/2)
That's all we've got for today, friends. A bit of a light one compared to the last couple of days, but that's good news for me because it means things are back to normal around here. Anyway, tomorrow is Thursday, and that means we'll have several new releases to consider. Venture Kid, VA-11 Hall-A, Giga Wrecker and more will be vying for your attention and dollars. Which ones should you have your eye on? We'll see tomorrow! As always, thanks for reading!