Hello gentle readers, and welcome to the SwitchArcade Round-Up for April 22nd, 2019. Today is Easter, so I'm taking a partial day off. Kind of. You see, there are some new releases and some fresh sales that I simply have to keep you all up to date on, so I decided to whip together a somewhat basic version of the feature to do just that. Apologies for the brevity of this one, but rest assured that we'll be back to the regular chunky version tomorrow! Let's check it out.
New Releases
Hell Is Other Demons ($9.99)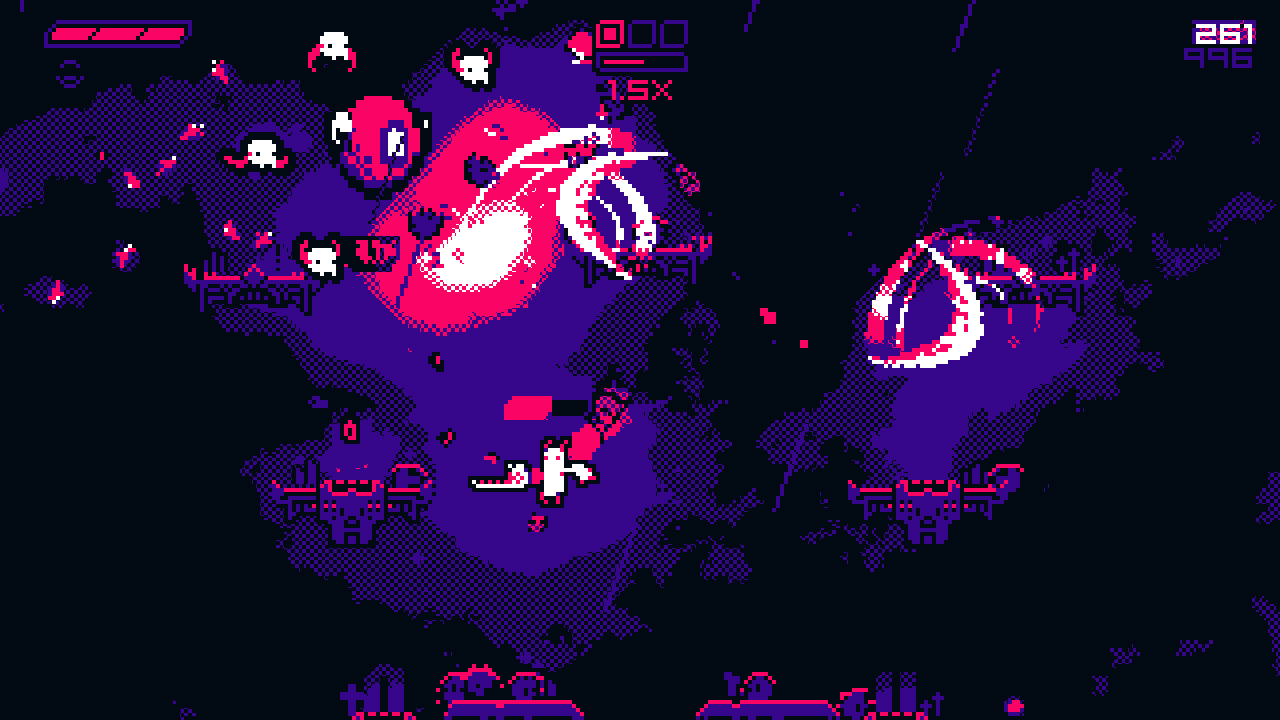 This is a pretty competent action game with great bosses that runs terribly on the Switch. I'm not sure what the other versions of the game are like, but the framerate dips in this one are really obvious and distracting. Aside from that, it's a neat 2D arena-based shoot-em-up that seems to draw a fair bit of inspiration from the presentation of Downwell. I'll be putting together a review for this one sometime this week, but yeah… fingers crossed for a nice update to fix those tech issues.
Witch Thief ($19.99)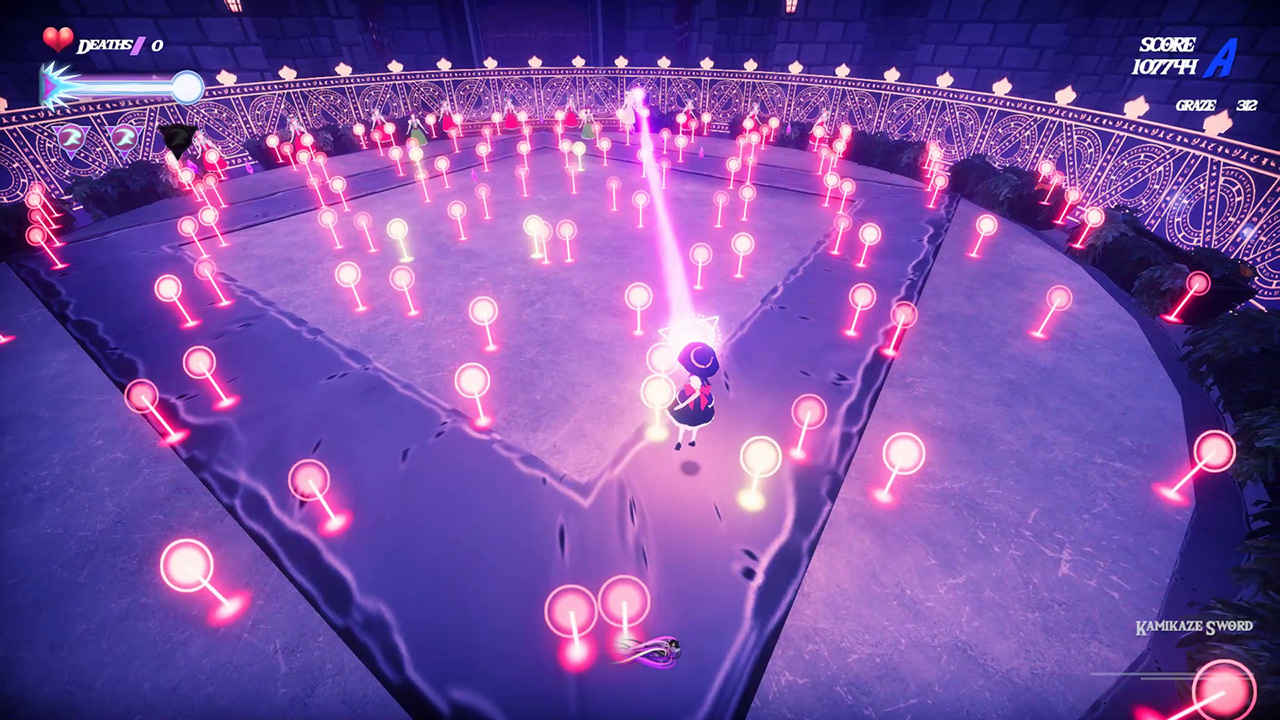 Sometimes an idea sounds really good on paper but just doesn't work out at all in practice. And, uh, that's Witch Thief. The idea here is to take a bullet hell shooter and bring the camera down to the ground level to give you a more personal view of the proceedings. Unfortunately, the camera doesn't behave itself well, making the whole thing more bewildering than enjoyable. Adding to the problems, your character's hit box goes in the opposite direction of most bullet hell shooters by seemingly being larger than your character, leading to tons of hits that don't feel like they should have hit you at all. Just not very fun at all.
Ding Dong XL ($0.99)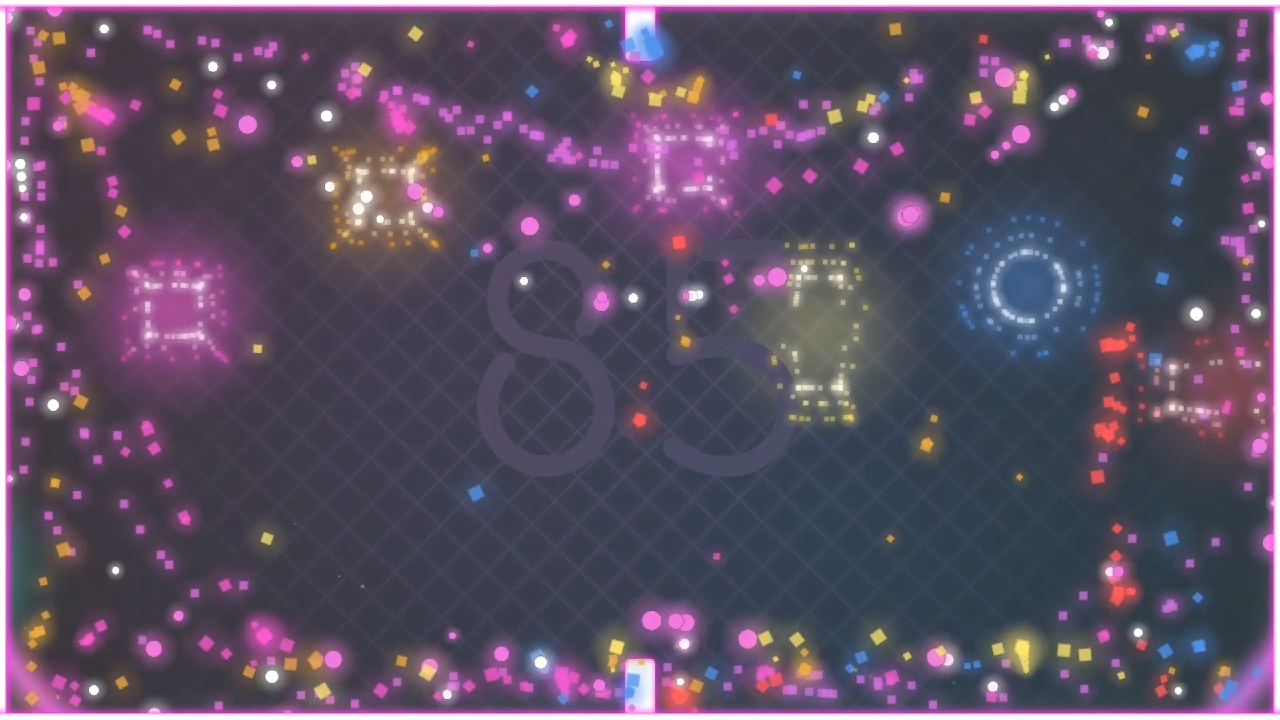 SwitchArcade Highlight!
Yeah. I like this quite a bit. Ding Dong XL is a very simple game. You tap the button to pass the ball between the top and bottom bits on the screen. Each successful pass earns you points. Meanwhile, there are all kinds of things flying across the screen. Some of them are good to hit as they will give you points or power-ups. Some are very bad to hit as they will end your game. The visuals and audio are cool even if they are dipping into a style that is probably inching past the "done too often" line, and the price is ridiculously low. Very fun game for those times when you want something that doesn't demand much attention.
Robox ($9.99)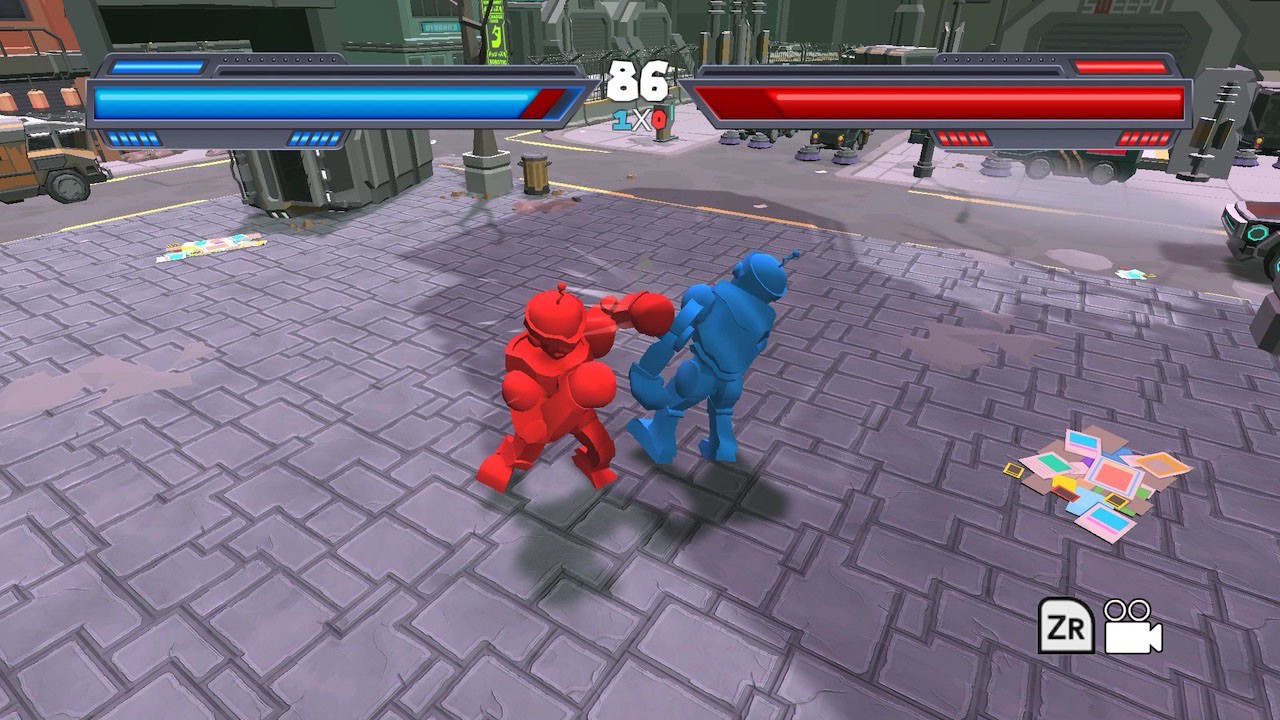 To be frank, this looks like it should cost a lot less than it does. It's a clunky, cheap-looking fighting game that leans hard on a Rock 'Em, Sock 'Em Robots aesthetic, perhaps to cover up just how little is here. What do you look for in a fighting game? A cast of interesting characters? Cool fighting moves? Lots of modes? An interesting story, maybe? You won't find any of that here. Blue Robot fights Red Robot. If a second player is around they can control the other robot, but otherwise it's you versus the AI with the same characters and the same background ad infinitum. Forget money; your time is worth more than spending it on things like this.
Sales
We've got a surprising number of new sales to look at today. For the most part, there's nothing particularly special in this list that won't be back on sale soon, but some games like Skyhill and X-Morph don't pop up quite as regularly as others. And hey, if all else fails, Friday the 13th: Killer Puzzle is always a good time. As for the outbox, this is most likely your last chance to grab Orochi 4 at a discount for a while. It's an especially good sale if you want to pick up all of the bonus content, as the Deluxe Edition is quite a bit cheaper than usual.
New Games on Sale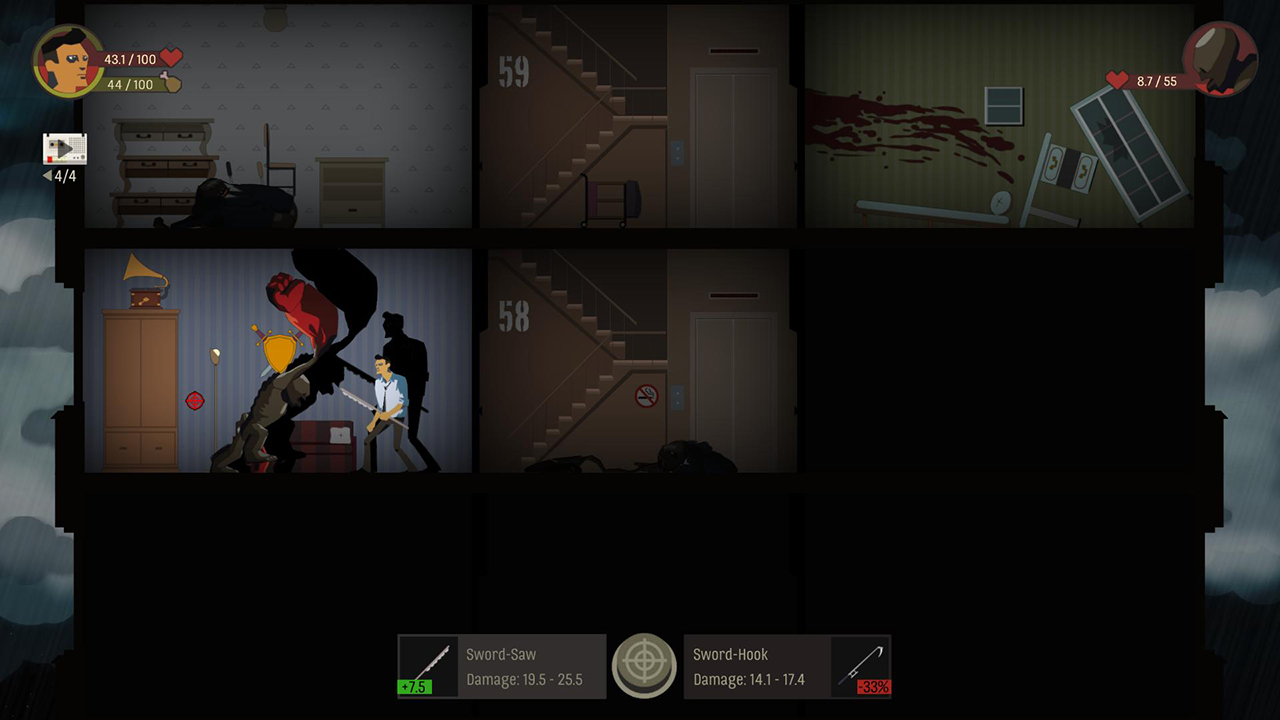 Skyhill ($8.99 from $14.99 until 4/26)
X-Morph: Defense ($14.99 from $19.99 until 5/9)
Almightree: The Last Dreamer ($9.99 from $19.99 until 5/3)
Roarr! Jurassic Edition ($2.99 from $4.99 until 4/26)
D/Generation: The Original ($7.49 from $14.99 until 5/3)
Dead Fun Pack ($1.04 from $6.99 until 5/9)
Splat the Fruit ($7.49 from $14.99 until 5/3)
D/Generation HD ($7.49 from $14.99 until 5/3)
Party Planet ($9.99 from $19.99 until 4/29)
Butcher ($4.99 from $9.99 until 4/28)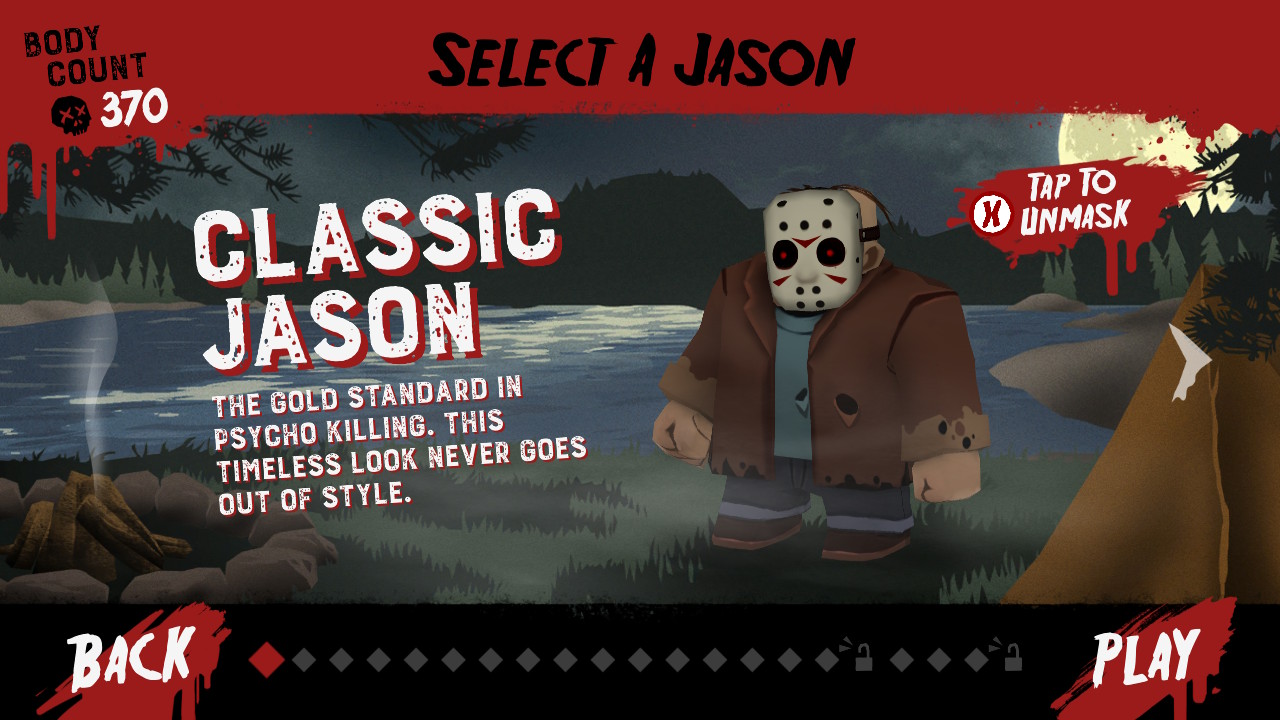 Friday the 13th: Killer Puzzle ($9.99 from $19.99 until 4/23)
Construction Machines Simulator ($26.54 from $29.99 until 5/9)
Rogue Bit ($2.99 from $4.99 until 5/6)
Elevator…to the Moon! ($4.99 from $14.99 until 5/6)
Dragon Pinball ($1.97 from $2.99 until 5/10)
Them Bombs! ($9.79 from $14.99 until 5/6)
Rento Fortune Monolit ($7.49 from $9.99 until 4/29)
Super Treasure Arena ($4.99 from $9.99 until 5/5)
Tied Together ($4.49 from $14.99 until 5/5)
In Between ($5.99 from $11.99 until 5/5)
The Inner World ($4.79 from $11.99 until 5/5)
Toby: The Secret Mine ($1.19 from $11.99 until 5/5)
Puzzle Box Maker ($11.99 from $14.99 until 5/12)
Sales Ending Tomorrow, Tuesday, April 23rd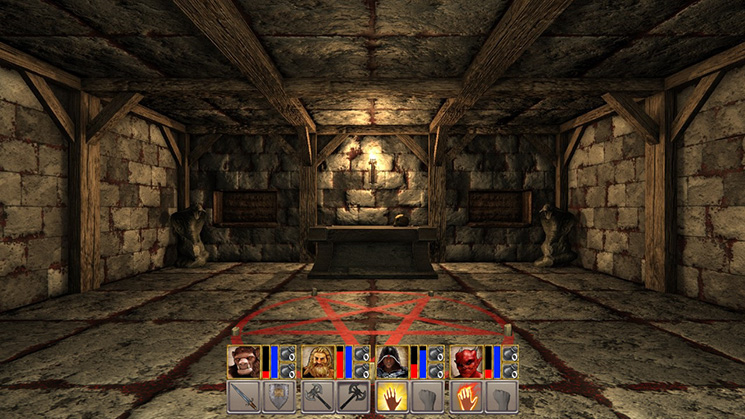 Heroes of the Monkey Tavern ($4.99 from $9.99 until 4/23)
Membrane ($4.99 from $9.99 until 4/23)
Monkey King ($2.49 from $4.99 until 4/23)
Pato Box ($10.49 from $14.99 until 4/23)
Truberbrook ($26.99 from $29.99 until 4/23)
Warriors Orochi 4 ($41.99 from $59.99 until 4/23)
Warriors Orochi 4 Deluxe Edition ($62.99 from $89.99 until 4/23)
And that will do it for today's special edition of the SwitchArcade Round-Up. We've got a ridiculous week ahead of us with such releases as Mortal Kombat 11, Dragon's Dogma, SteamWorld Quest, and the VR Labo update for The Legend of Zelda: Breath of the Wild ahead of us. We'll be back tomorrow with a regular edition of the Round-Up. Have a great Easter holiday and as always, thanks for reading!