Hello gentle readers, and welcome to the SwitchArcade Round-Up for April 3rd, 2019. Wednesday is normally a quiet day of the week in the world of Switch, but we actually ended up with quite a bit of news somehow this time. We've also got a couple of new releases to look at, and the usual sales information. Not too bad for the weekday that is typically the calm before the storm. Let's dig in!
News
'Team Sonic Racing' Has a Hot New Trailer Available
I think like many SEGA fans I was a bit disappointed when Team Sonic Racing was initially announced. It's a clear successor to the SEGA All-Stars Racing series, but the focus on a single brand after throwing everything and the kitchen sink into Transformed seemed like a step back. As time has passed and the marketing has slowly rolled out, however, I find myself really looking forward to Team Sonic Racing. Let's be real: the gameplay is going to be stellar, and while I'll certainly miss the other SEGA characters, Sonic and his friends can certainly fill out a roster just fine on their own. Plus, this game is able to be a lot more consistent in its presentation because it doesn't have to reconcile a dozen different art styles. The game is set to hit on May 21st, and I for one will be zipping around those tracks as soon as it's available.
Cross-Platform Cloud Saves Have Been Added to 'Civilization VI'
You know how it is. You're in a nice multi-hour Civ session on your computer, and suddenly your family, friends, dog, or spiritual adviser are bothering you to come out somewhere. In the lame past, there was little you could do in such a situation. But then humanity evolved and we had Civ on the go. But you had to keep separate games going and down that path surely lay madness, right? At last, we have true Civ divinity. 2K has added a cloud save feature through their 2K Account system that lets you move your saved game between the Steam version of Civilization VI and the Switch version at your leisure. Now you can ignore the outside world wherever you go. Sniffle… you did it, everyone.
Go for the KO in This Week's 'Super Smash Bros. Ultimate' Event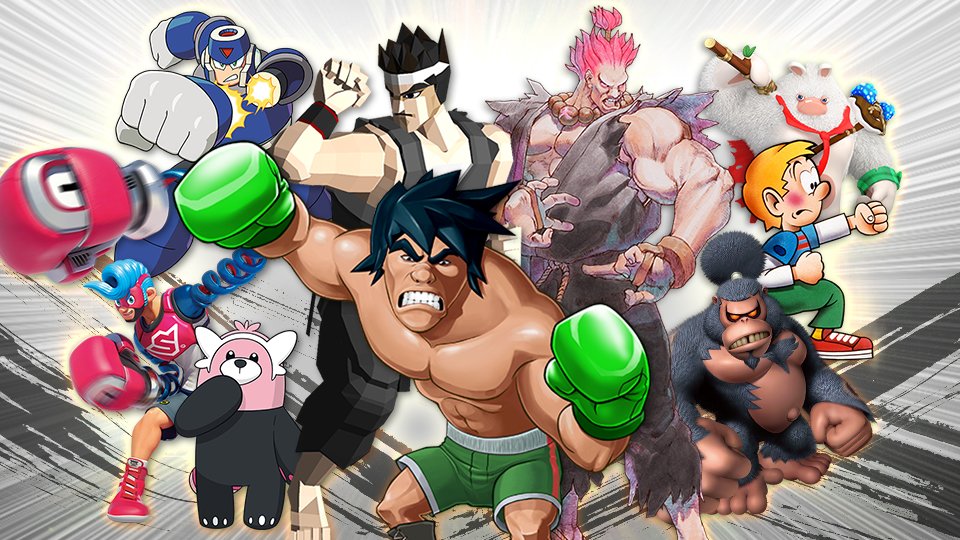 Ahh, punchin' a guy. One of the oldest and most time-honored human traditions. No matter where or when you live, chances are good you've seen someone punchin' a guy, and thought to yourself how good it was that the one guy got punched by the other guy. This weekend's Super Smash Bros. Ultimate Spirit Board event celebrates that special memory by prominently featuring boxer-type spirits in Cruisin' for a Bruisin'. As always, the event kicks off at the beginning of the weekend and runs all the way through. Defeat the punchy spirits to earn more gold than usual, as is also often a tradition in punchin' a guy history.
Shoot Bug Spray Up a Gorilla's Rear When 'Donkey Kong 3' Arrives This Week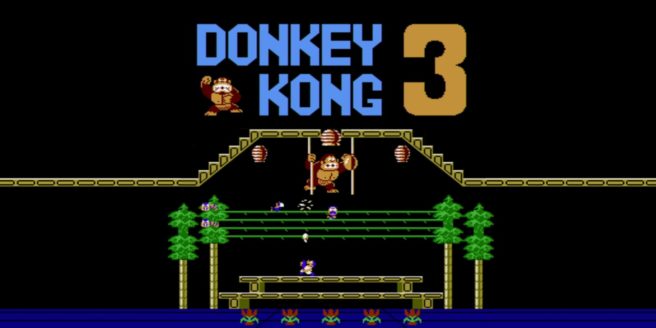 A less time-honored tradition but no less a valuable one is the art of shooting bug spray up an 800-lb gorilla's butt. For some reason or another, the Nintendo hero responsible for such outrageous bravery often goes uncelebrated, particularly compared to his more cowardly predecessor who just jumped over stuff, hit objects with a sledgehammer, and put some kid's dad in a cage. But I will say his name: Stanley the Bugman. He's the hero of this week's Arcade Archives release from Hamster, Donkey Kong 3. Is this the first time the arcade version has been re-released anywhere? I believe so! Not that the NES version is bad or anything, but it's nice to have the real thing. The cost of this dynamic Donkey-derriere delousing simulator? A mere $7.99.
April 11th is the Release Date for 'Hellblade: Senua's Sacrifice' on Switch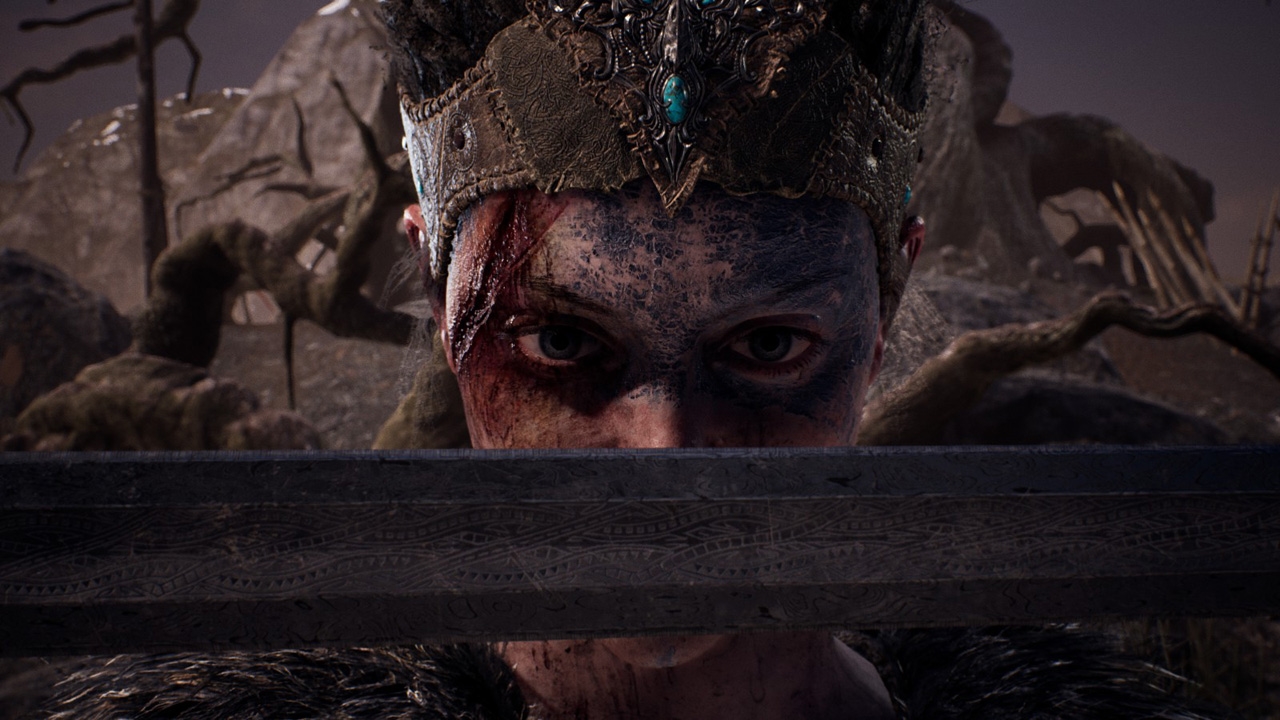 Ninja Theory's games rarely come without a bit of disagreement among players and critics, but you certainly can't question the amount of effort put into them. That hard work has paid off at least a few times, with the latest case being Hellblade: Senua's Sacrifice. The game released in 2017 and received considerable acclaim from critics and players alike thanks to its strong horror vibes and its frank and thoughtful portrayal of psychosis. Fitting the visually impressive game into the relatively lower specs of the Switch can't have been easy, but players will get to run it through its paces soon as the game is set to release on April 11th at a price of $29.99.
'A Dark Room' Brings its Mysteries to Switch on April 12th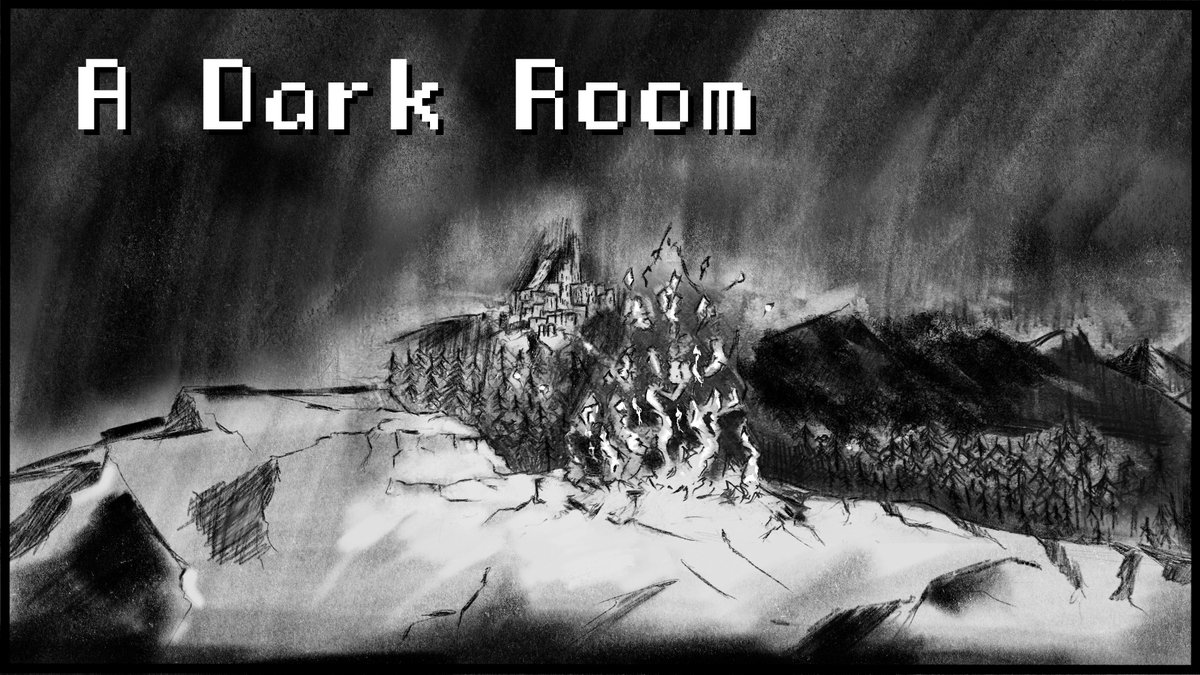 Publisher Circle Entertainment has hooked up with the developer behind the mobile hit A Dark Room to bring the game to Switch, and it's coming very soon indeed. Specifically, on April 12th at a price of $6.99. Truthfully, the less you know about the game before you go into it, the better. So I'll just say that if you haven't played the game before, it's extremely worth your time and money as long as you stick with it to the end. There's nothing quite like this on Switch, so I'm interested to see how well people take to it.
The Next NES Switch Online Games Have Been Announced
After a few unbalanced months, Japan and the West appear to be getting the same three games when the Nintendo Switch Online app updates on April 10th. If I had to attach a theme to this month's games, it would be "Difficult As Heck". First up is Punch-Out!!, the classic boxing game that originally came with Mike Tyson attached. This is the Tyson-less version with Mr. Dream taking his place, naturally. Next, we've got Super Mario Bros.: The Lost Levels, also known as the original Japanese Super Mario Bros. 2. This is a pretty nasty take on the Super Mario Bros. concept, and it's honestly not one I like very much. Finally, shoot-em-up Star Soldier fills out the third spot. Developed by Hudson, this is the genesis of what would go on to be a pretty successful series. It's basic in many ways, but I like it quite a bit. We'll likely also be getting a couple of SP versions of previous releases, but we'll have to see what those end up being.
New Releases
Shadow Blade: Reload ($9.99)
Shadow Blade is a reasonably fun slice of ninja platforming action that was a nice little oasis when it arrived on mobile several years ago. It's not that there is a particular shortage of platformers on iOS, but Shadow Blade had an extra dash of style and polish that made it stand out in a sea of relatively humbler titles. But the big fish in the pond is not so big when introduced to a genuine lake, and that is more or less the situation Shadow Blade: Reload has found itself in yet again. It's a perfectly decent game, and if you like ninja action you'll get your fun out of it. But it's a very competitive market for this kind of thing on Switch, so it's hard to give Shadow Blade an enthusiastic recommendation.
Bow to Blood: Last Captain Standing ($19.99)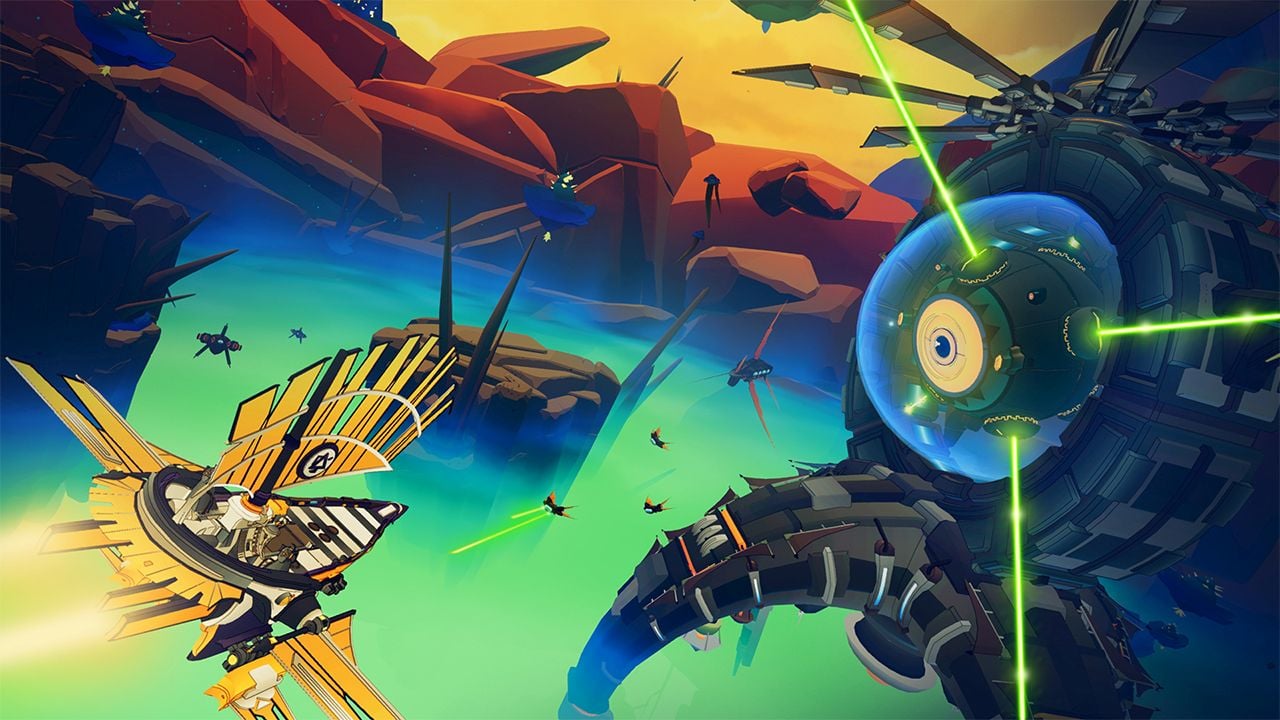 SwitchArcade Highlight!
File another one in the "VR Game Comes to Switch Minus VR" pile. This one originally came out on PlayStation VR last summer, and it seems to have gotten decent enough reviews in that form. Now, we're losing the VR here and that's not a small loss, but the game itself does sound quite interesting. It's kind of an arena-based aerial combat game between airships? But it's all happening in the context of a reality show, so you also need to form alliances with other competitors so that you don't get voted off at the end of the match. I'm not sure how in-depth the combat is over the long haul, but these extra elements make it seem like the game has a good hook to it.
Sales
At least at the time of writing, there isn't a whole lot of note in the inbox today. I mean, it's not nothing, but none of the games that have popped up so far really do much for me. As for the outbox, there are some good games finishing up their discounts soon, but I feel like most of them will be back on sale before too long. So if you're hurting for a new game somehow, you could pick something like Odallus or Sundered up, but if your backlog is good to go already, there's no reason you can't just punt these games down the road a bit.
New Games on Sale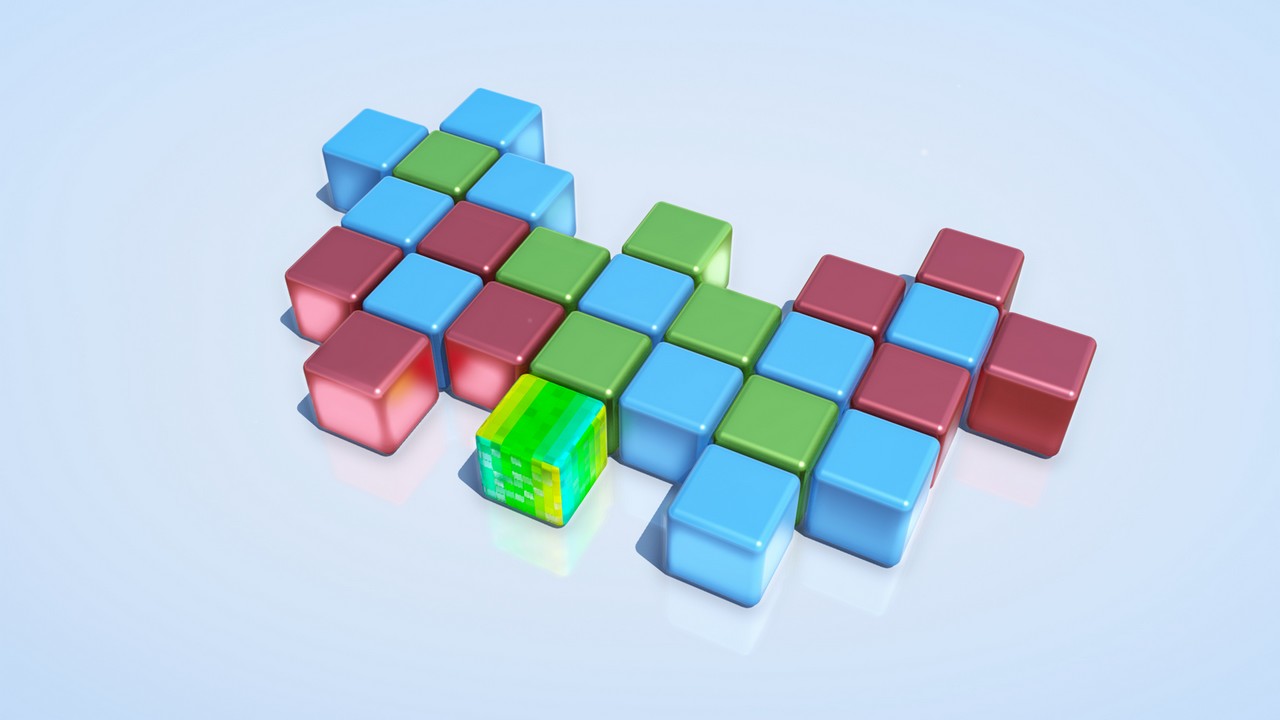 Box Align ($0.99 from $1.99 until 4/11)
Moto Rush GT ($10.49 from $14.99 until 4/19)
Spellspire ($3.99 from $9.99 until 4/8)
Azkend 2: The World Beneath ($3.19 from $7.99 until 4/8)
Sales Ending Tomorrow, Thursday, April 4th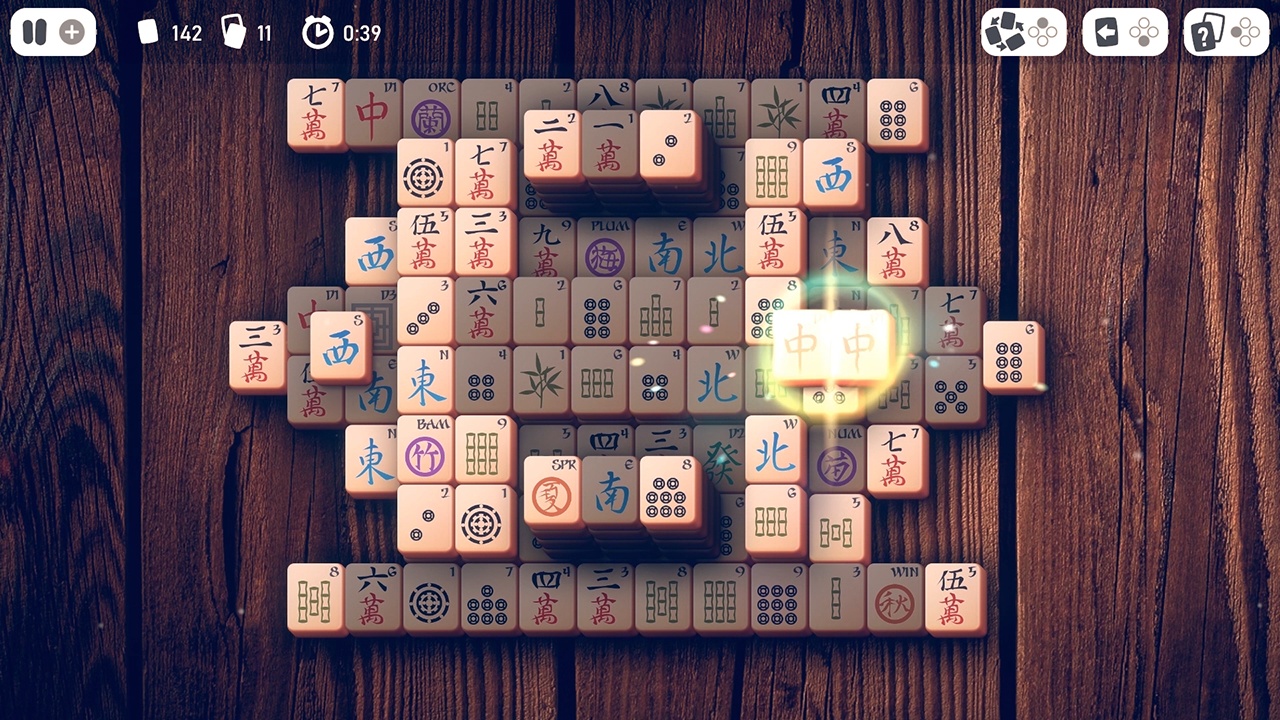 1001 Ultimate Mahjong 2 ($4.99 from $9.99 until 4/4)
Abyss ($2.24 from $2.99 until 4/4)
Color Zen Kids ($3.19 from $3.99 until 4/4)
Darts Up ($1.97 from $2.99 until 4/4)
Glass Masquerade ($8.99 from $11.99 until 4/4)
Infernium ($4.99 from $24.95 until 4/4)
Jotun: Valhalla Edition ($4.94 from $14.99 until 4/4)
Jurassic Pinball ($1.49 from $1.99 until 4/4)
Madorica Real Estate ($12.99 from $14.99 until 4/4)
Odallus: The Dark Call ($8.99 from $11.99 from 4/4)
Party Crashers ($7.50 from $15.00 until 4/4)
Party Golf ($3.75 from $15.00 until 4/4)
Pitfall Planet ($11.99 from $14.99 until 4/4)
Pixel Action Heroes ($3.99 from $4.99 until 4/4)
Rock 'N Racing Off Road DX ($4.95 from $7.99 until 4/4)
Sephirothic Stories ($13.49 from $14.99 until 4/4)
Steamburg ($2.99 from $4.99 until 4/4)
Sundered: Eldritch Edition ($13.99 from $19.99 until 4/4)
The Missing: J.J. Macfield ($19.79 from $29.99 until 4/4)
Troll and I ($14.99 from $29.99 until 4/4)
Urban Trial Playground ($5.99 from $14.99 until 4/4)
Vaccine ($4.99 from $9.99 until 4/4)
Voxel Sword ($4.90 from $7.00 until 4/4)
Western 1849 Reloaded ($3.99 from $7.99 until 4/4)
World Soccer Pinball ($1.49 from $1.99 until 4/4)
That'll wrap things up for today, but we're just getting started with the week. There are more than ten new releases hitting tomorrow including such quality titles as Mechstermination Force, Hob: The Definitive Edition, and The Friends of Ringo Ishikawa. You can expect summaries of all of those and more, along with whatever news and sales come our way. I'll see you then, and as always, thanks for reading!