With a fairly substantial patch hitting this week, this week's Arena of Valor news roundup is going to focus mostly on what it has and will introduce in the future.
Rather than dedicate an entire section of this article to discuss newly released skins, let's just say both Omen and Cresht have new duds available right now. If you've been waiting for the freaky fish man to whip up some Japanese cuisine, you might want to act fast.
Or wait for that incredible new Mecha Tel'Annas intro screen skin to come around. As if people need more reason to insta-lock her.
March Update Release & Patch Notes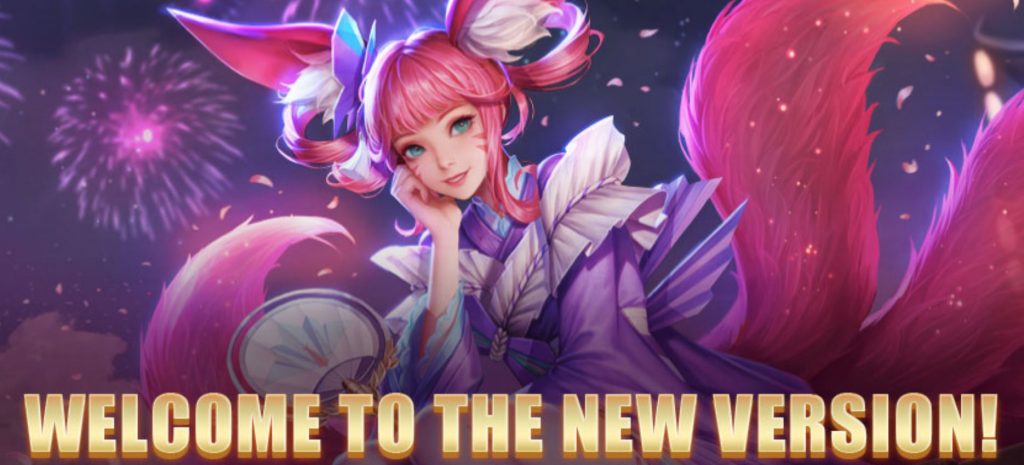 By far the biggest deal of this week's Arena of Valor roundup was the introduction of the brand-new patch. The first major update for a few months now.
The main focus of the patch seems to revolve around better ranked play, with a new placement system added, and detailed statistics available to really pinpoint key moments and identify any areas you might want to work to improve.
Rather than starting being shifted a set amount of ranks down when a new season kicks off, a series of seven placement matches aim to facilitate a faster climb to an appropriate tier. While on the subject of out with the old and in with the new, season rewards have been swapped out for Season Challenges. These don't sound immediately different to the current system, but we'll have to wait until Season 10 starts early next week to really see what's up.
You can read full changelog here, but we've covered the basic points down below.
Skin customizations
Flexible idle teammate options
Back up settings to the cloud
Requirement ceiling added to Legendary Ranking
Extra player report options and punishments
Increased Quick Chat slots
Then there are the obligatory hero balance changes. The main takeaway from this is that most newer characters have been nerfed, while slightly more legacy options have been buffed. Jinnar, Veres, and Tulen have been tweaked enough both ways to land in neither category.
Oh, and Hayate can now crit with his true damage! That true damage debate is now more relevant than ever.
AOV March Update Bug Fixes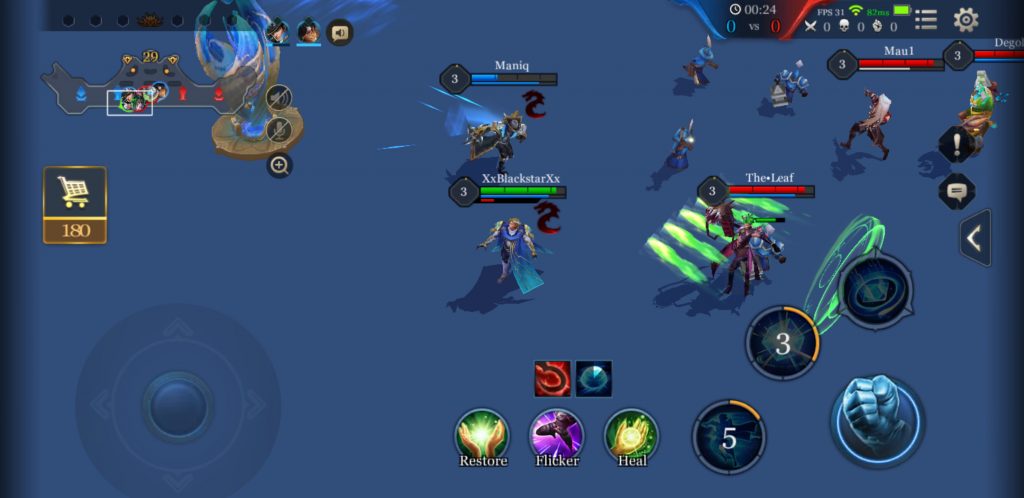 But where's the fun in only focusing on the "good" things to come from the patch? Proving that quality assurance really isn't up to snuff right now, countless users reported on a pretty major hiccup with yesterday's patch – 3v3.
Abyssal Clash was also a focus of the newest patch. Once a quick-fire round perfect for farming daily rewards, the latest update changed things by adding resource regens for kills, a massive shield for and team-wide resurrect for a dying core, tougher towers in the early game, and tweaked Garnak buffs. But what the patch didn't mention, however, was the invisible map.
Players who managed to log into the game following wide connection issues that required a feedback form of their own, many players were met with a completely broken map. Objectives would load in just fine, but players were left to fend for themselves in the middle of a green abyss. It's like duking it out on a glass ceiling.
The dev team quickly got to work fixing the issue, though, with the game's Twitter account reassuring players that the problem should be fixed by now. Hop on in if you're willing to give it a shot.
Shoutout to Yena!
Yena, another upcoming new character, was revealed through the usual Garena AoV "leaks" a month or so ago. We're not expecting her in-game debut for quite a while yet, but yesterday's update has confirmed her existence in Tencent's AOV lore. And was all through a bit of flavor text.
Keen-eyed Redditor GeniusAF checked out Azzen'Ka's update lore entry in-game and noticed almost an entire paragraph dedicated to the "Revolutionary mole".
While this doesn't mean she's due to arrive anytime soon, it does more or less confirm her eventual arrival. You can't take things like this for granted given Toro took a time out in select regions for what we can only gather are potential issues with certain prominent religions.
AOVLEAKS Reveals Cephany Release Date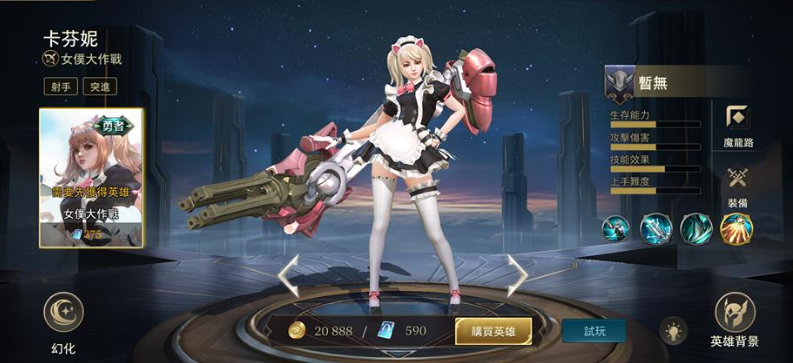 But you know who is coming real soon? Cephany! Finally!
If you've been reading these weekly roundups, you've probably gathered that I'm really looking forward to this almost Xenoblade-style ranged heroine – and we won't have to wait too much longer given the reliable track record of AOVLEAKS well… leaks.
According to the justice-delivering Twitter poster, Cephany will arrive around this time next month, and her alternate skin is that exact Maid Cafe outfit from the already available avatar.
Before that, though, expect a plethora of new skins to hit the shop beforehand. Zuka, Wukong, Murad, Veera, Nakroth, Fennik, and Butterfly are on that list, though the majority are returning skins rather than completely new outfits. Liliana and Ilumia are both getting new premium outfits in mid-April with the Natsu Matsuri and Heavenly Maiden skins respectively. They're Magic Draw only, though, so prepare for a big spend.