After ten years, over 500 published articles for TouchArcade, and having to endure a week of excruciating teasing from the HandCircus Twitter account, I'm delighted to be able to finally be able to type those three sacred and previously elusive words – Rolando is back! 3,735 days after we claimed the first entry in the series was 'amongst the best games the App Store has to offer', HandCircus have today announced Rolando: Royal Edition ($0.99), which serves as a complete remaster of the original title. This isn't just a straight port, however – beyond a beautiful overhaul with the brilliant 2.5D aesthetic of the game's sequel, as well as the expected graphical polish to seamlessly fit into the 2019 App Store, HandCircus have actually overhauled a lot of the levels, interactions and mechanics across the game. Whether you played the original back in 2008 or not, you'll be able to experience the best version of an iconic App Store title when it launches on April 4th for $2.99.
Take one look at the teaser trailer and you can immediately get a feel for what the Rolando series is all about. Released at the very genesis of the App Store, the game takes what were all of the groundbreaking features of the iPhone – namely, a capacitive touch screen interface and an accelerometer – and uses them to great effect within a luscious puzzle environment. Everything just works so well, and it feels like the iOS game Nintendo never made through level design that slowly introduces a number of intriguing elements over the course of its four stunning worlds. The game's aesthetic design is particularly noteworthy, and while Rolando: Royal Edition really takes it to another level, the original graphical style was so solid that it already was basically timeless. HandCircus's ten years of experience alongside work on the likes of Seabeard is really evident in this reimagining of Rolando.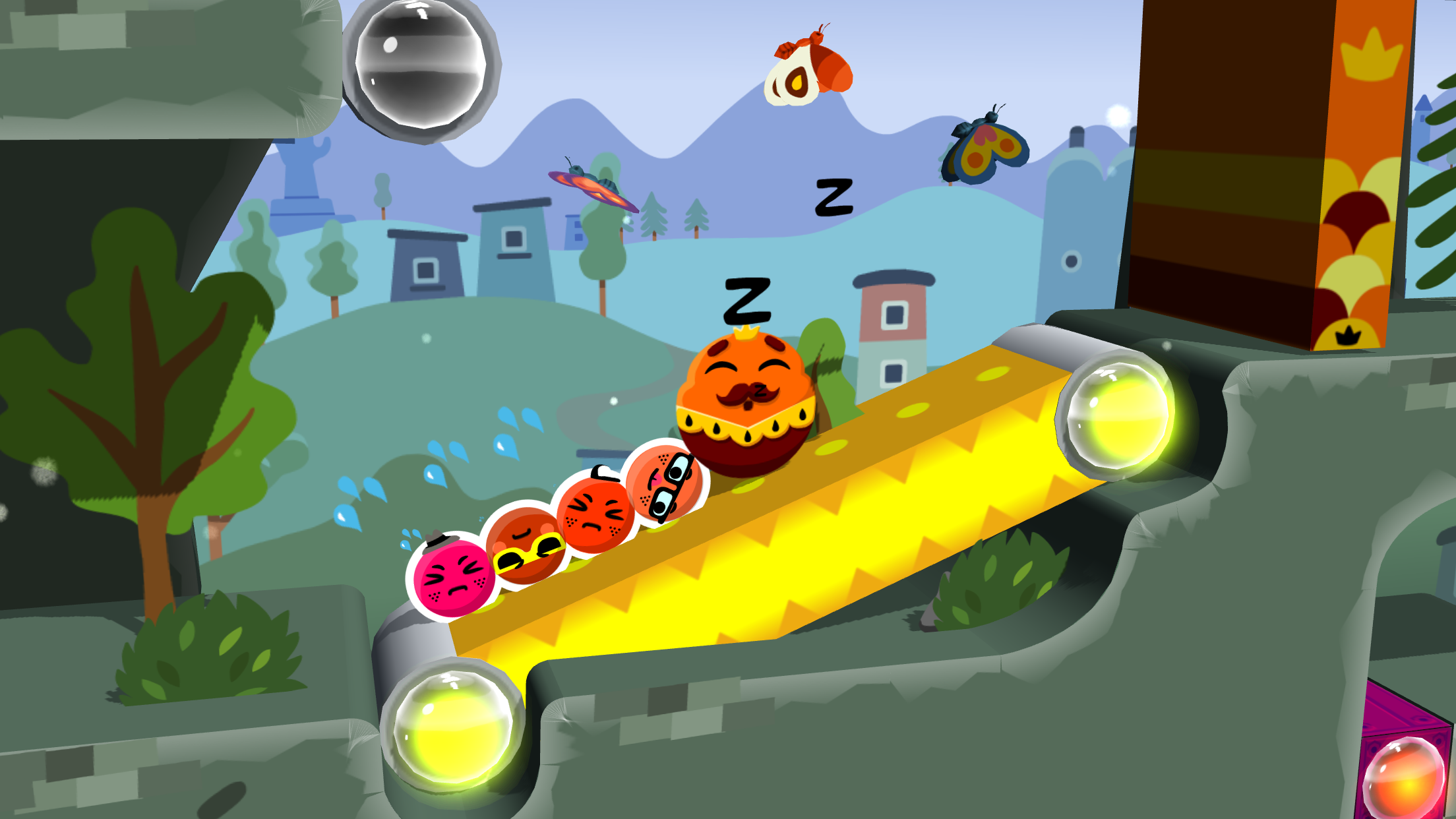 Rolando: Royal Edition has come at a particularly poignant time for TouchArcade, with a lot of reflection and reminiscing about times gone by as the result of our omniscient overlord Eli moving on to start resurrecting classic mobile titles with the GameClub start-up. The 32-bit Appocalypse in 2017 resulted in many of our most treasured games being rendered permanently unplayable, and from the immense response to our article last week on Rolando potentially making a comeback, it's clear that a significant proportion of the TouchArcade reader base holds many of these fallen titles in extremely high regard. Beyond the virtuous attempts to ensure that the legacy of these games isn't reduced down to a review on our website or a thread on our forums, I just really want to be able to experience some of the titles from my childhood again. I can fire up my SNES and play Super Mario World anytime, but I can't necessarily do the same with Rolando on my iPhone. At least, I won't be able to until April. It's great to see HandCircus resurrect the title, and I implore everyone reading this to pre-order Rolando: Royal Edition or purchase it when it releases on April 4th. Who knows – if it's a success, maybe Rolando 3 could be on the cards?
Pre-order now in the App Store and get a discount ahead of the game's official launch April 4th.