Hello gentle readers, and welcome to the SwitchArcade Round-Up for February 20th, 2019. It's been a pretty quiet day news-wise if you're not into rumor-mongering, but we do have some news about upcoming releases and events. I've also prepared a review for you, and made a list of incoming (not so many) and outgoing (holy smokes) sales. We're in the eye of the storm, so let's sip our tea and enjoy the respite, friends.
News
Arcade Archives 'The King of Fighters 2003' and 'Ice Climber' Come to Switch This Week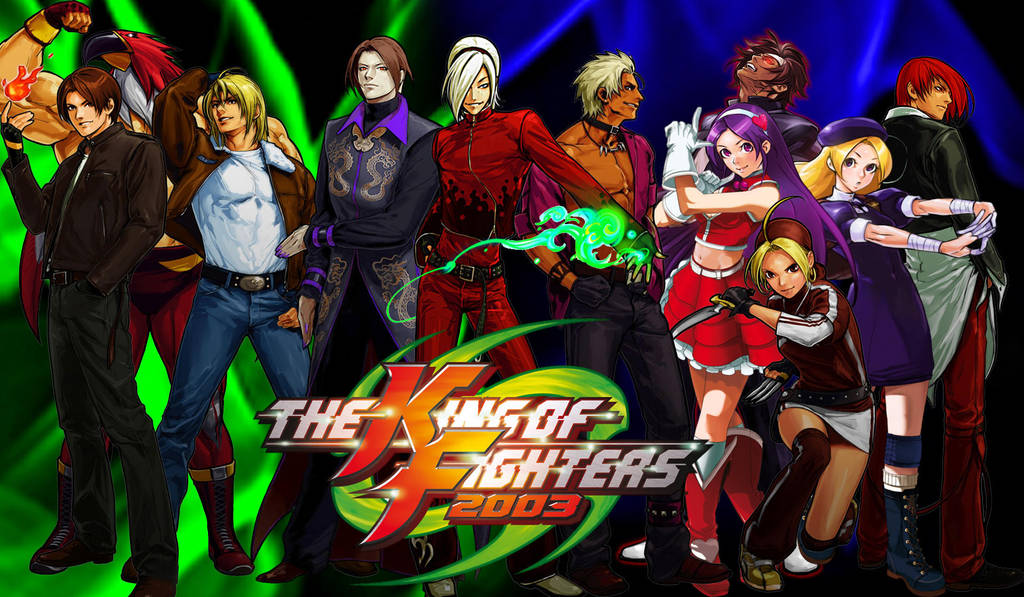 Since the start of the new year, Hamster has been mostly settling into a single release per week in its Arcade Archives line as opposed to the two per week we've seen before. Well, it may be a one-off, but we are getting two again this week. In the ACA NEOGEO line, another in the popular fighting series The King of Fighters will arrive in the form of The King of Fighters 2003. Joining it will be the latest in the Nintendo series of Arcade Archives, Ice Climber. This one has more stages than the NES version, some new enemies and effects, and a handy level select. If you like Ice Climber, this is probably as close as you're ever going to get to a sequel.
Become the King of Kong Spirits in the Latest 'Smash' Spirit Board Event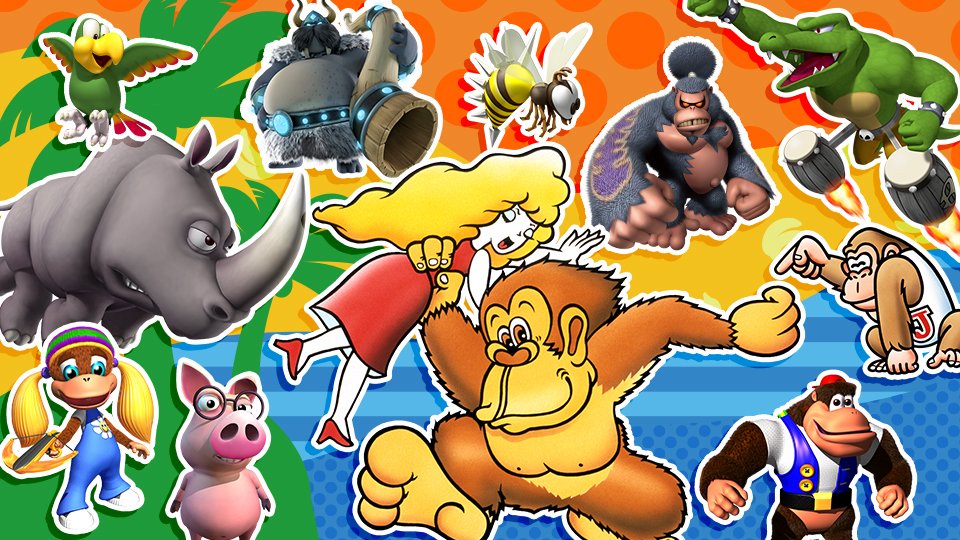 Another weekend, another Spirit Board event in Super Smash Bros. Ultimate. This time, we're going bananas with an event called Kong Family Reunion. Donkey Kong related spirits will appear with greater frequency, and if you beat them, you'll earn some extra snacks. Don't worry, you won't have to beat Beaver Bother to get in on this event. Just hop on to your copy of the game this weekend when the event kicks off and you'll be good to go.
Reviews
Planetarian ($9.99)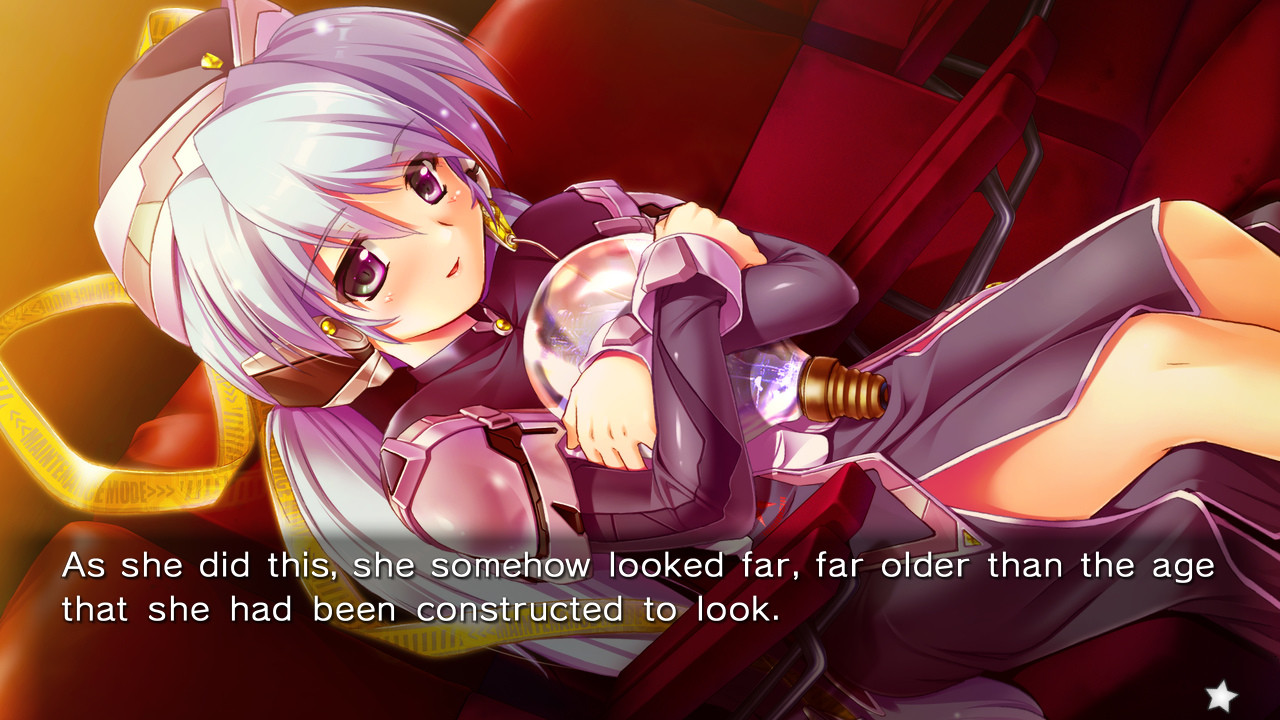 Visual novel studio Key is quite well-known within the genre, with its 2004 title Clannad in particular proving to be a major hit. Key is mostly famous for its work within the general category of visual novel known as 'nakige', which translates to 'crying game'. Basically, Key games spend their first half getting you attached to one or more characters, then drags your emotions through the dirt. Sometimes they make you feel better at the end. Sometimes they don't. It's a formula that works very well when it's done properly, and Key does it quite well indeed.
Clannad wasn't the only Key game released in 2004, however. Coming in a handful of months after that game was Planetarian, a game that was dubbed a 'kinetic novel', a distinction created due to the fact that, unlike prior Key visual novels, there were no choices to be made during the story. This didn't stop the game from becoming quite popular in its own right, eventually spawning everything from an animated series to light novels. Of course, it didn't make it to the West until far later, when Sekai Project localized the PC version nearly a decade later.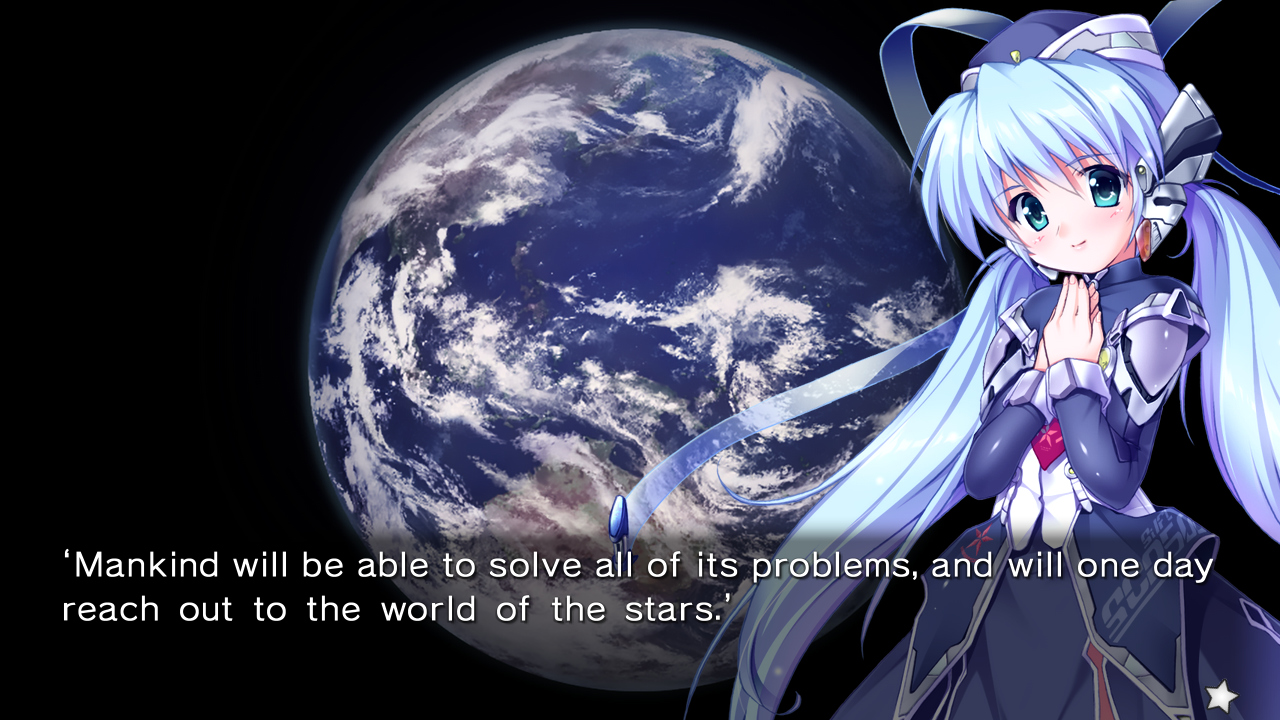 The game has since been brought to other platforms, and the Nintendo Switch is the latest. You get the deluxe treatment here, with crisp HD visuals and full voice work, albeit only in Japanese. It's a good version of the game, and it plays well on the Switch whether you're going for the big-screen experience or digesting it on the handheld screen. Extras are about the best you could hope for, with a CG collection, chapter select, and an ample number of save slots. The price tag is the same as it is on other platforms, to boot.
So, just to be crystal-clear, there are no choices to make in Planetarian. The most interaction you're going to have is when you tap the button or the screen to progress the text. There are no extra endings or secret scenes. Just a story, shared between you and your Switch. It takes a few hours to get through depending on your reading speed, and that's more or less it. Think of it as a cross between a short story and a movie, and you won't be far off.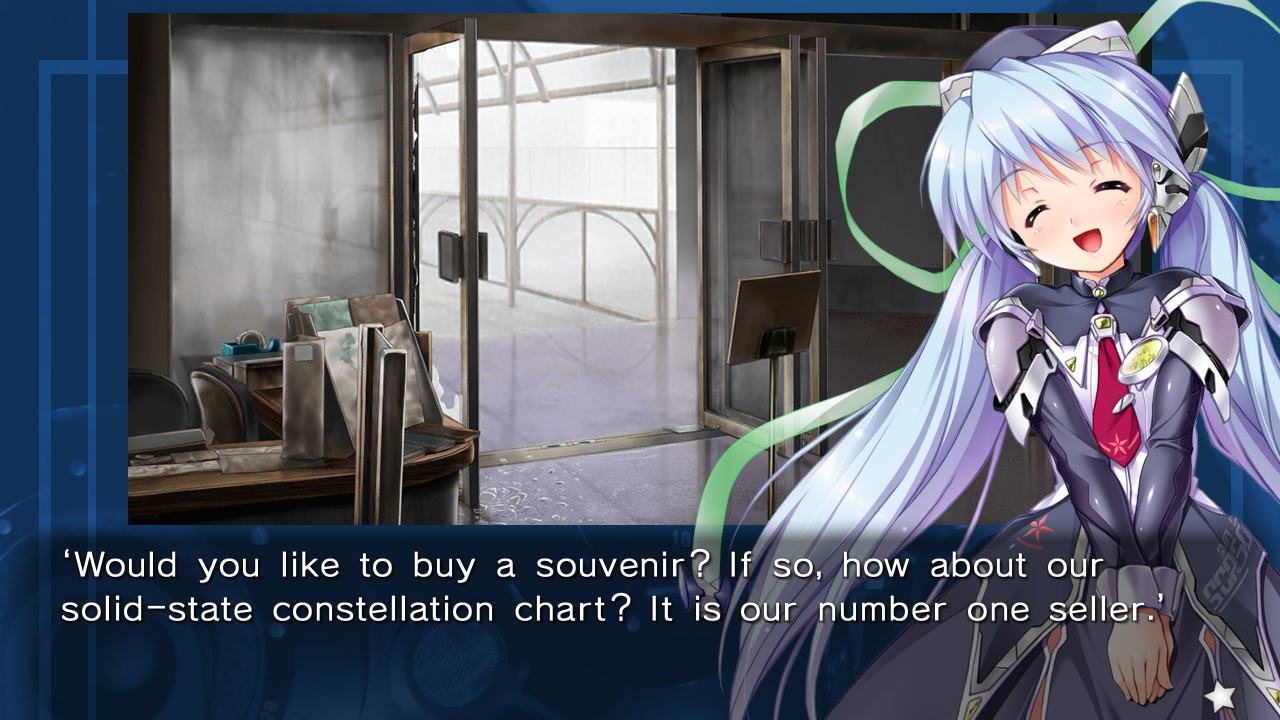 That means the most important thing is the quality of the story. Perhaps the only important thing, if we want to be direct. Well no, I suppose it's nice if the art is good, and yeah, it is. But the story is where this kind of game lives or dies, and Planetarian holds up fairly well in that regard. The game takes place in a post-apocalyptic future where the sky is blotted out by clouds and never-ending filthy rain. Resources are scarce, and humanity is in a pinch. Some get by through foraging through once-contaminated cities in search of anything of value. These people are known as Junkers, and the protagonist of our story is one such person. It's a dangerous job, not only because of other humans but also because of the deadly automatons that patrol these cities, shooting anything that moves on orders from long-dead leaders.
Our Junker enters the ruins of a once-vibrant department store to see if anything has survived. On the top floor, he finds more than he bargained for. A planetarium, still alive thanks to an emergency power source, rests there, albeit with a busted projector. In that planetarium is a robot guide named Hoshino Yumemi, who has been waiting for new customers to come for nearly 30 years. She has no understanding of what has happened outside of her planetarium, and thinks the Junker is a customer. All she seems to want is to show her cherished customer a special commemorative presentation that was supposed to be shown a long time ago, before people stopped coming. Although irritated by the robot at first, the Junker soon gets pulled into her tiny world.
It's a compelling read, even if it does seem to rush to its ending a little quickly after a slow build-up. You get to see and read about just enough of the outside world to let your imagination fill in the rest, but an impressive chunk of the story takes place inside the confines of the planetarium itself. The Junker barely remembers a better world and has little in the way of hope in his heart, while Yumemi can't seem to grasp the fact that anything has changed and is almost ridiculously optimistic. The interaction between these two is excellent, and you'll soon find yourself riveted to see if they can somehow save each other.
I won't say anything past that, since moving along with the rhythm and twists of the story is essentially the entire experience. I generally enjoyed Planetarian, though the pacing is a little odd overall and I found myself a bit unsatisfied with the story in the end. Not that it was a bad story, but it's more that I wanted it to be fleshed out a little bit further. To be fair, this is a bit of an oldie at this point, and I'm not sure how much I should knock it for the fact that the trail it helped blaze led to bigger and greater things. I'd say if you think the premise sounds interesting, you should go for it. It's about the price of a movie ticket, and you'll definitely get a movie length's worth of enjoyment out of it.
SwitchArcade Score: 3.5/5
New Releases
Trials Rising Open Beta (Free)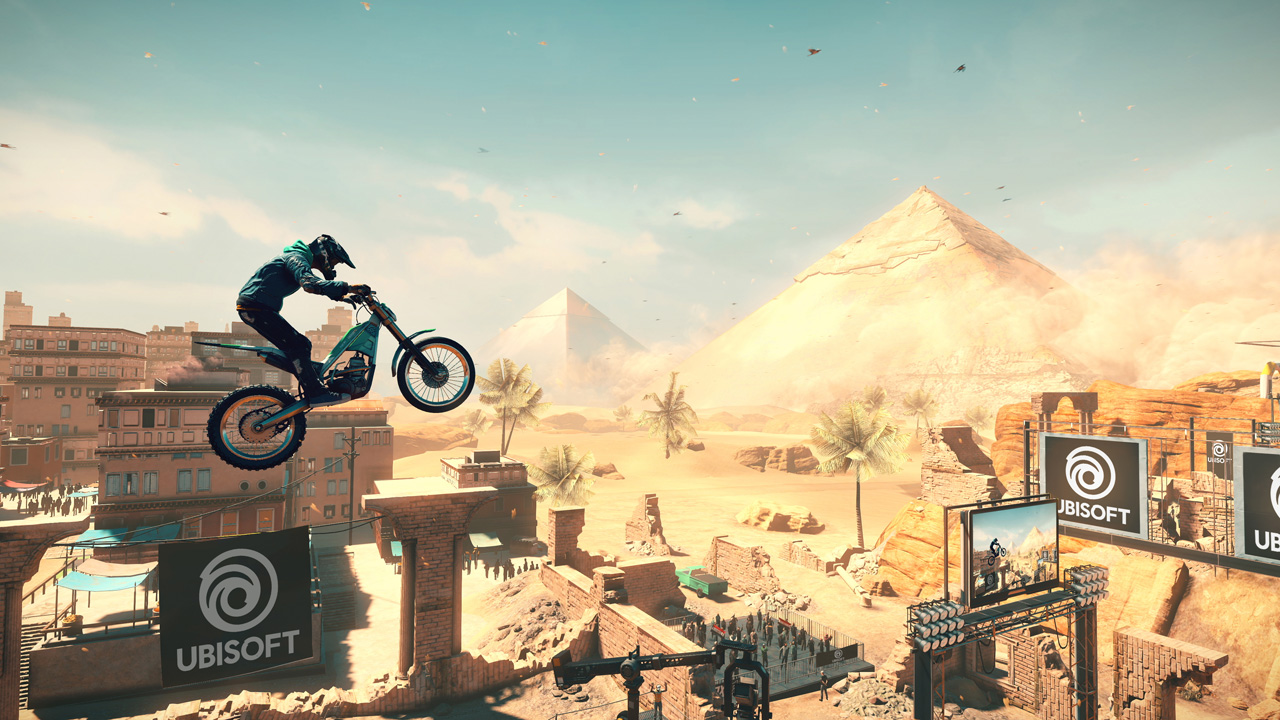 SwitchArcade Highlight!
I think it's safe to say that quite a number of Switch owners are looking forward to the release of Trials Rising. It feels like it's been coming forever, but we don't have to wait too much longer. And hey, while we're waiting, Ubisoft has been so kind as to put a demo, er… Open Beta of the game up for people to pass the time with. The usual blah-blah about this not being a complete version and some things might change and all that rot, but the upshot is that you can get a nice taste of the action right now for free.
Pizza Parking ($5.99)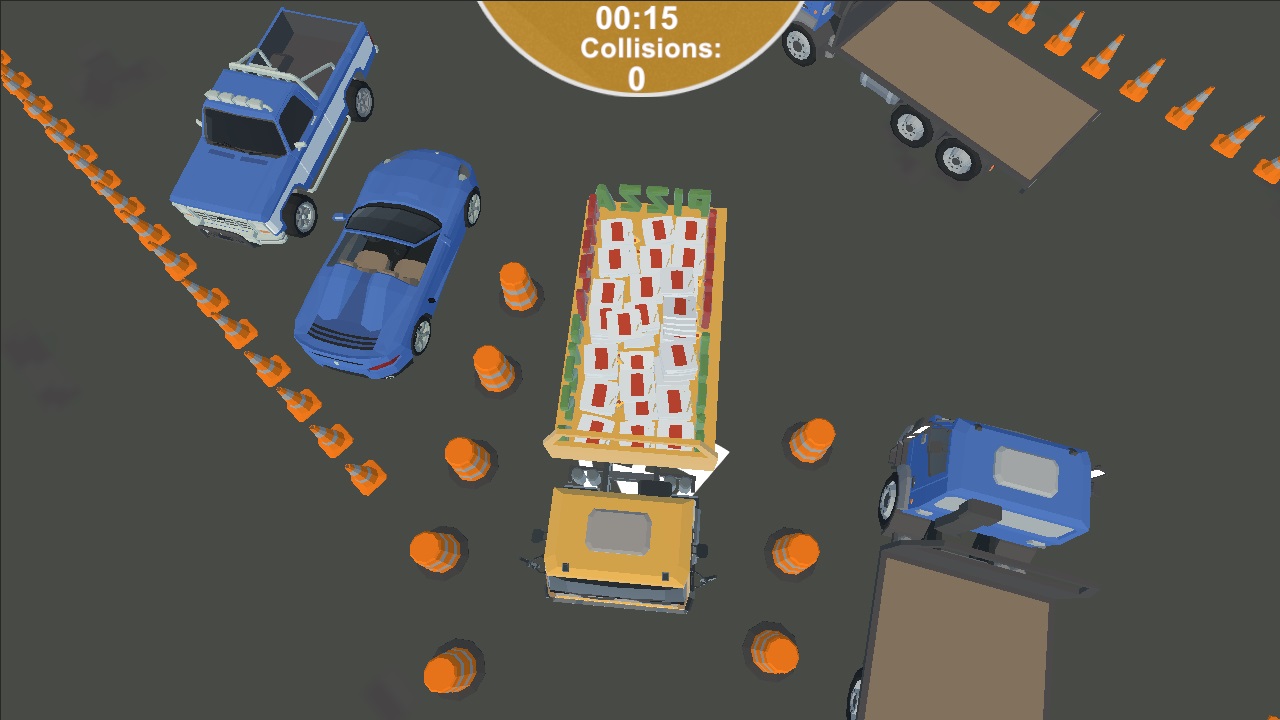 I'm not sure if this game has been released elsewhere or not, but I couldn't find anything with a quick search. Which surprised me, because this smacks of a low-rent browser game or perhaps something from the basement of the App Store. It comes off like a badly-done knock-off of those parking games that were all the rage for about nine minutes all those years ago. Park the pizza delivery vehicle in tight spots in 72 increasingly difficult stages. There are four different cars, and that's pretty much everything there is to say about it. Can't imagine anyone wanting to waste their money on this dross.
Caterpillar Royale ($4.99)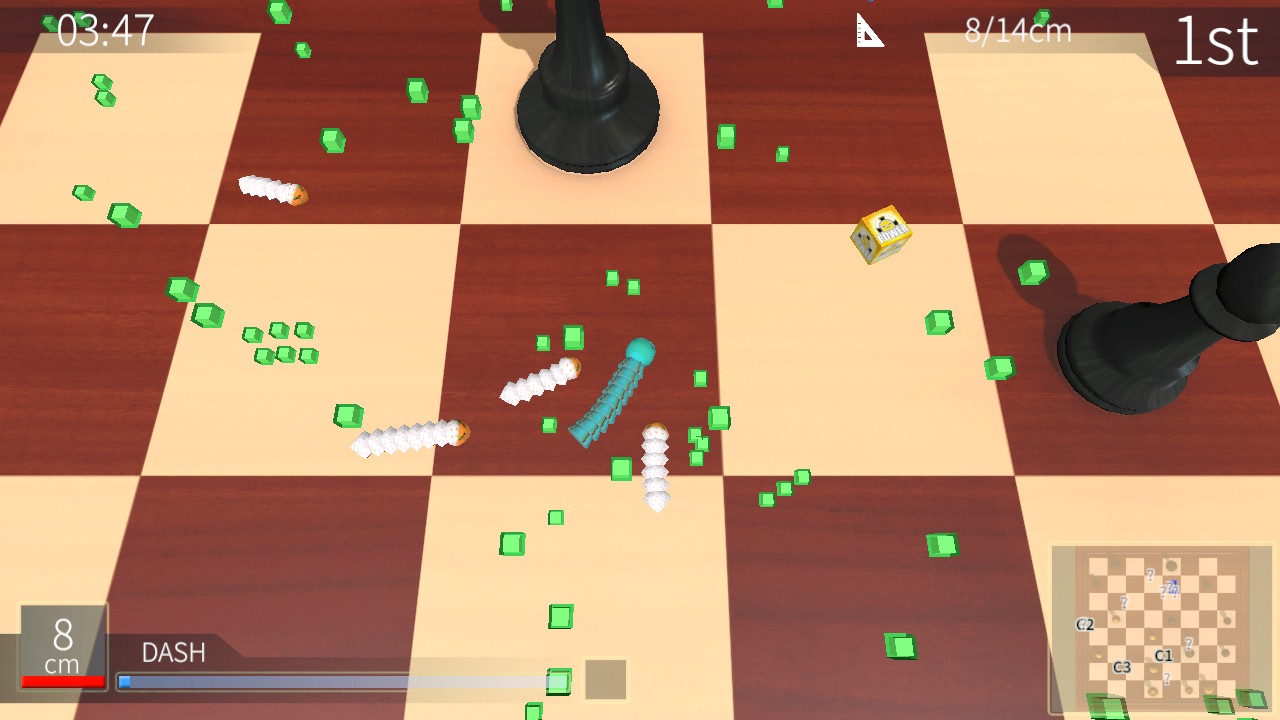 Well, this game doesn't even seem to be clear on its own title, so that's a great start. The eShop listing is Caterpillar Royale, but in its description it calls itself Caterpillar Wars DX. Whatever you want to refer to it as, it's an offline Slither.io clone that allows up to four players to play simultaneously via splitscreen. There are three different modes, with six stages of familiar kill-or-be-killed wormy action in the mission mode, some team-based ball-butting action in the mini-soccer mode, and a race through an obstacle course in the aptly named obstacle course mode. I guess it's cheap, and it's probably going to get a lot cheaper, but I really can't see this entertaining anyone for more than a few minutes at best.
I Wanna Fly ($2.42)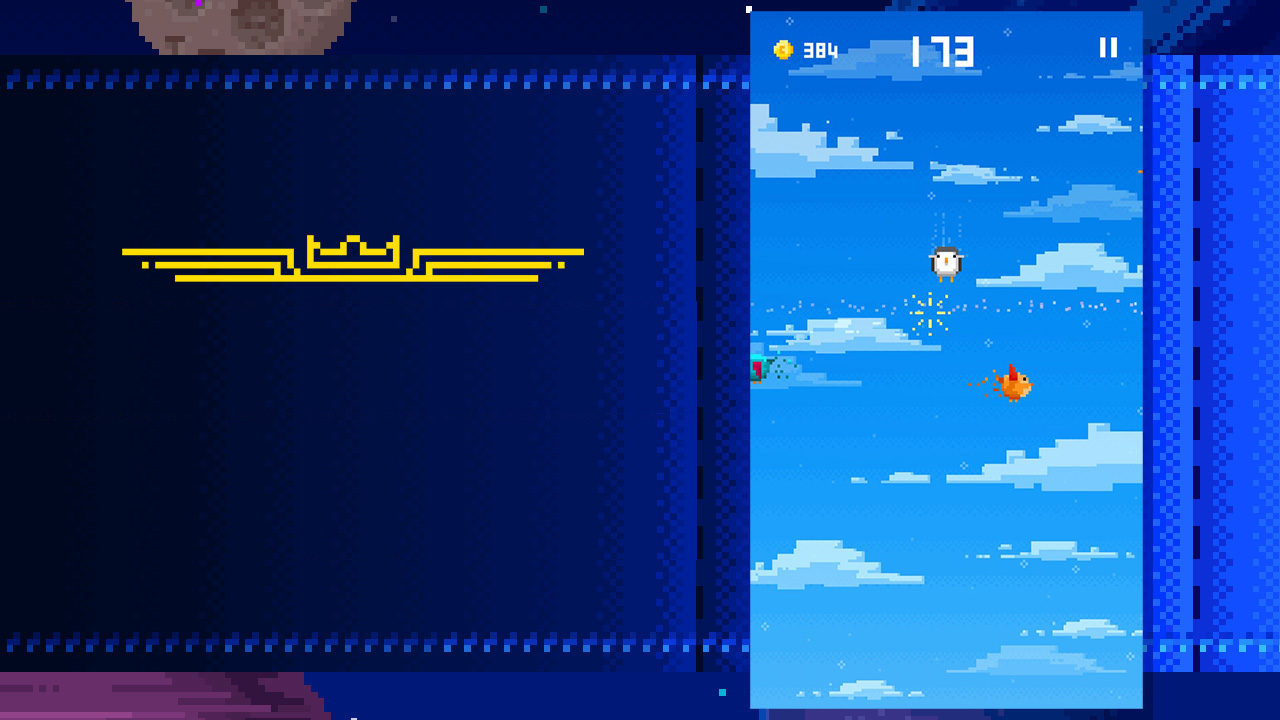 Bleah. Okay, look. I actually kind of like I Wanna Fly in its original mobile form. It's not the most exciting game around, but it's cute, has a somewhat original concept, and it fills little pockets of time nicely. And the price of this Switch version is actually incredibly reasonable, coming in just a few quarters higher than the ad removal IAP in the mobile version. I think it controls alright with buttons if you need to resort to that, as well. But… well, just look at it. This game is as "portrait" as they come, and the developer's way of addressing that on the Switch version is to put a giant, ugly, lopsided border around the action. I'm also not sure this is a game that really plays to the sort of gaming sessions that Switch players tend to engage in. I know I'd rather play it on my phone. Maybe you'll feel differently?
Sales
At least at the time of writing this, there isn't a whole lot going on sales-wise. I suspect that will change dramatically quite soon, since a metric ton of indies are going off sale tomorrow and something has got to replace them. That said, while you don't have to worry too much about new sales so far, you may want to take one last look through that list of games that are heading back to full price. It may be a while before games like Sundered and Rival Megagun show up at a discount again.
New Games on Sale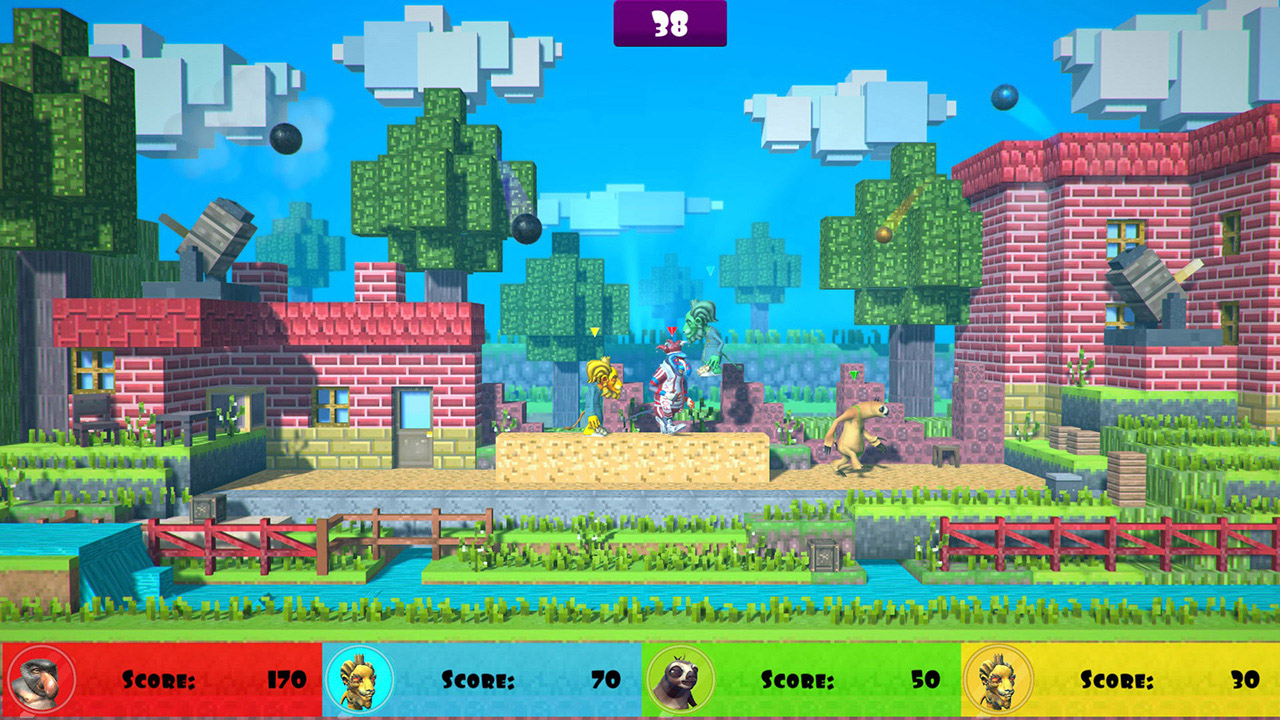 Animal Rivals ($0.99 from $3.99 until 3/7)
This War of Mine: Complete Edition ($23.99 from $39.99 until 3/5)
Sales Ending Tomorrow, Thursday, February 21st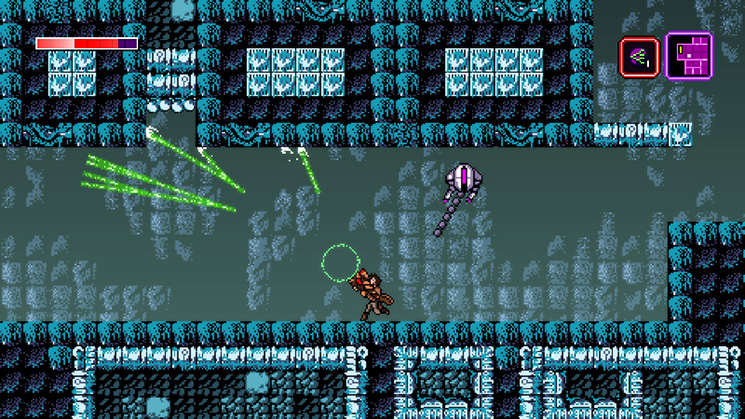 Axiom Verge ($17.99 from $19.99 until 2/21)
Figment ($11.99 from $19.99 until 2/21)
FIFA 19 ($29.99 from $59.99 until 2/21)
X-Morph: Defense ($15.99 from $19.99 until 2/21)
Pumped BMX Pro ($11.99 from $14.99 until 2/21)
Diggerman ($3.34 from $4.99 until 2/21)
Super Treasure Arena ($6.49 from $9.99 until 2/21)
Sundered: Eldritch Edition ($13.99 from $19.99 until 2/21)
Steamburg ($3.74 from $4.99 until 2/21)
Word Sudoku by POWGI ($4.79 from $7.99 until 2/21)
Teddy the Wanderer: Kayaking ($4.99 from $9.99 until 2/21)
Deru – The Art of Cooperation ($10.49 from $14.99 until 2/21)
GRIP ($31.99 from $39.99 until 2/21)
Road Redemption ($13.99 from $19.99 until 2/21)
Rock 'N Racing Off Road DX ($3.99 from $7.99 until 2/21)
Black and White Bushido ($9.10 from $13.00 until 2/22)
Eternum Ex ($8.99 from $12.99 until 2/21)
Word Puzzles by POWGI ($5.99 from $9.99 until 2/21)
Party Crashers ($7.50 from $15.00 until 2/21)
Old School Musical ($8.99 from $12.99 until 2/21)
Moonfall Ultimate ($7.79 from $12.99 until 2/21)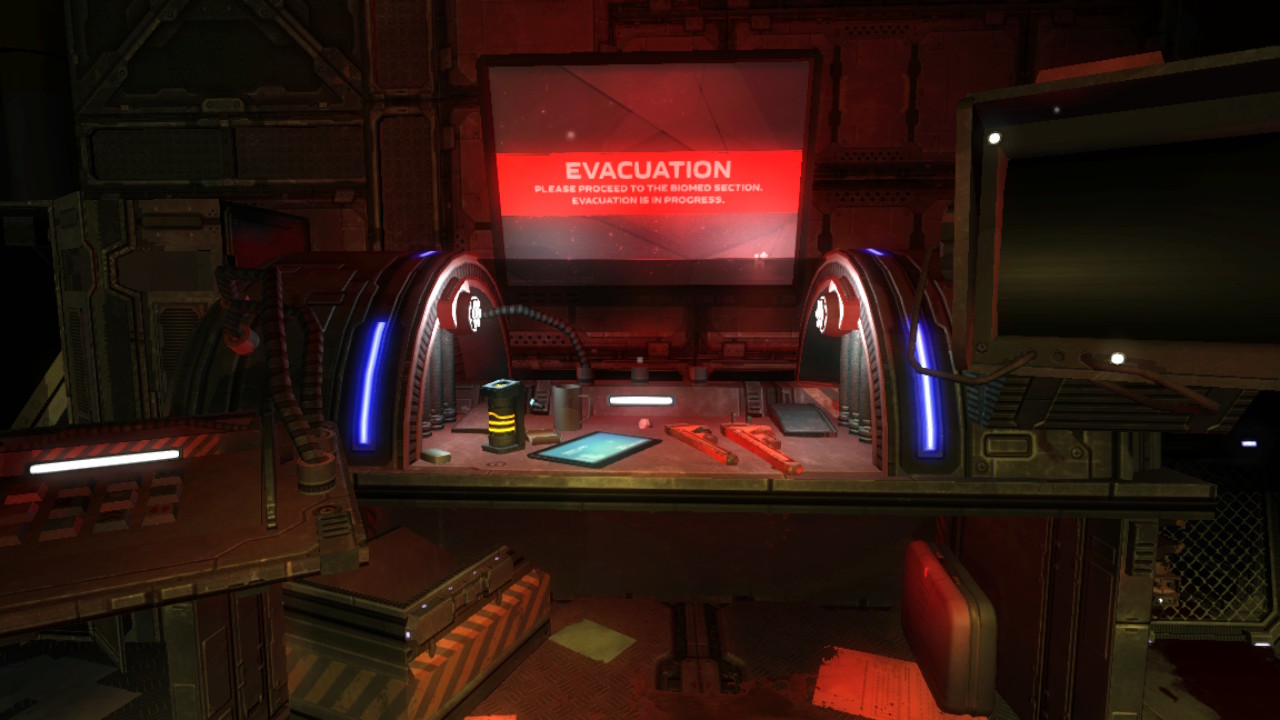 Phantaruk ($0.49 from $4.99 until 2/21)
Fill-a-Pix: Phil's Epic Adventure ($4.79 from $7.99 until 2/21)
Pode ($17.49 from $24.99 until 2/21)
Baobabs Mausoleum Ep.1 ($3.99 from $5.99 until 2/21)
Super Chariot ($8.88 from $19.99 until 2/21)
DragoDino ($6.49 from $9.99 until 2/21)
Jotun: Valhalla Edition ($7.49 from $14.99 until 2/21)
Ludomania ($2.00 from $4.00 until 2/21)
Bombslinger ($7.79 from $11.99 until 2/21)
Paper Wars: Cannon Fodder Devastated ($4.99 from $9.99 until 2/21)
Animated Jigsaws: Beautiful Japanese Scenery ($4.99 from $9.99 until 2/21)
Super Rocket Shootout ($4.99 from $9.99 until 2/21)
Shadow Bug ($3.59 from $8.99 until 2/21)
Word Search by POWGI ($4.79 from $7.99 until 2/21)
Zombillie ($0.49 from $4.99 until 2/21)
Hollow ($1.99 from $19.99 until 2/21)
Pic-a-Pix Deluxe ($4.79 from $7.99 until 2/21)
The Next Penelope ($4.99 from $12.99 until 2/21)
Caveman Warriors ($6.49 from $12.99 until 2/21)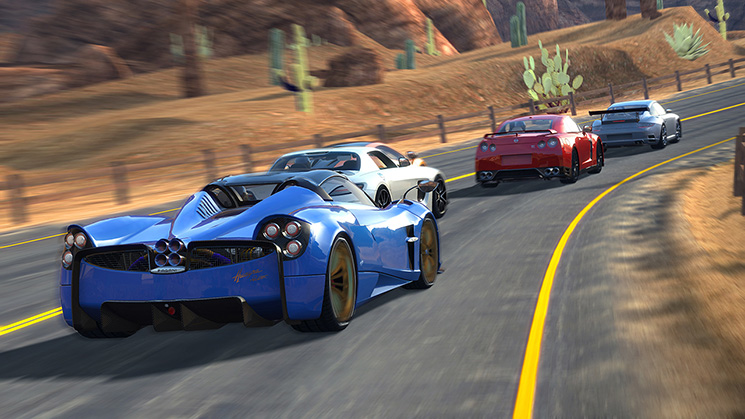 Gear.Club Unlimited ($19.99 from $39.99 until 2/21)
Sparkle 2 EVO ($0.49 from $4.99 until 2/21)
Violett ($0.99 from $9.99 until 2/21)
Party Golf ($3.75 from $15.00 until 2/21)
The Jackbox Party Pack 4 ($14.99 from $24.99 until 2/21)
Don't Knock Twice ($6.24 from $12.49 until 2/21)
Lichtspeer: Double Speer Edition ($4.99 from $9.99 until 2/21)
Dead Fun Pack: Penguins & Aliens Strike Again ($1.95 from $6.99 until 2/21)
Darts Up ($1.49 from $2.99 until 2/21)
Disc Jam ($7.49 from $14.99 until 2/21)
Rival Megagun ($11.99 from $14.99 until 2/21)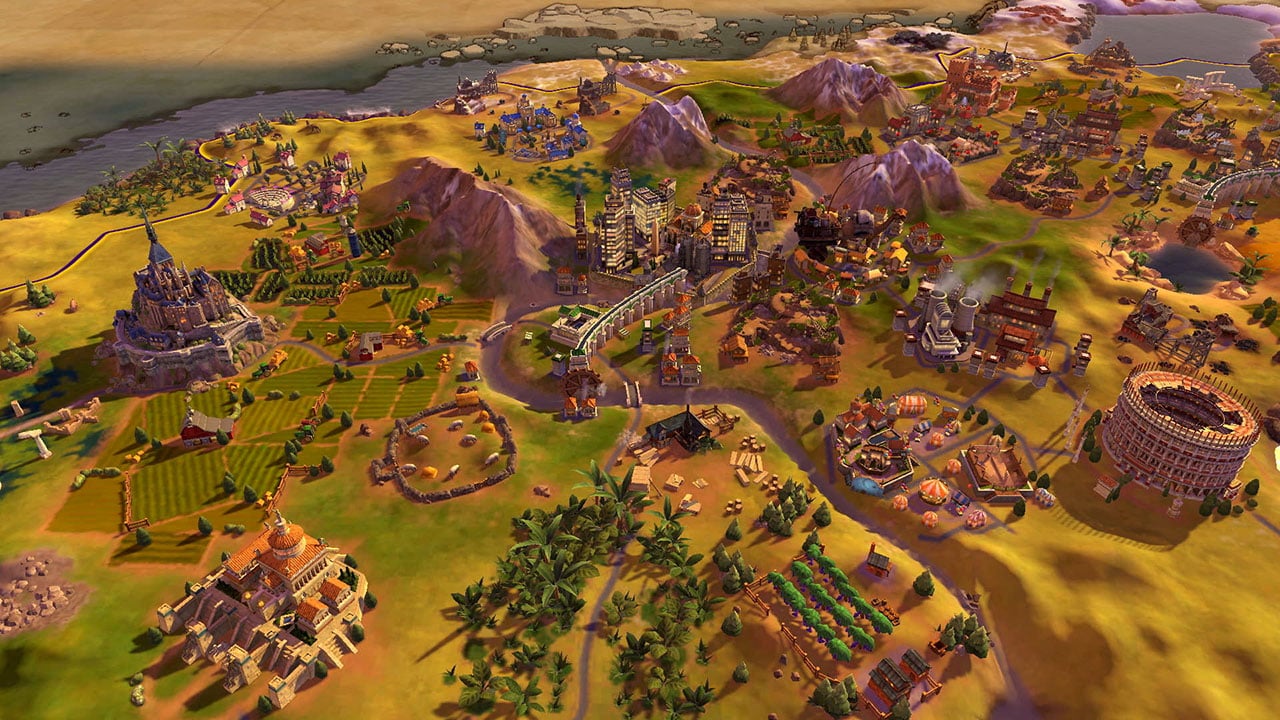 Sid Meier's Civilization VI ($44.99 from $59.99 until 2/21)
Carnival Games ($19.99 from $39.99 until 2/21)
NBA 2K Playgrounds 2 ($14.99 from $29.99 until 2/21)
Jettomero: Hero of the Universe ($9.10 from $13.00 until 2/21)
NBA 2K19 ($19.79 from $59.99 until 2/21)
NBA 2K19 20th Anniversary Edition ($32.99 from $99.99 until 2/21)
Gone Home ($10.49 from $14.99 until 2/21)
Ninjin: Clash of Carrots ($9.74 from $14.99 until 2/21)
Semblance ($5.99 from $9.99 until 2/21)
Regalia: Of Men and Monarchs ($18.74 from $24.99 until 2/21)
ATOMIK: RunGunJumpGun ($3.19 from $7.99 until 2/21)
Gorogoa ($10.49 from $14.99 until 2/21)
WWE 2K18 ($14.99 from $59.99 until 2/21)
Troll and I ($14.99 from $29.99 until 2/21)
Warp Shift ($4.99 from $9.99 until 2/21)
Urban Trial Playground ($5.99 from $14.99 until 2/21)
Urban Trial Playground Deluxe Edition ($7.19 from $17.99 until 2/21)
Spartan ($1.99 from $3.99 until 2/21)
And that's a wrap for today, friends. Make sure to check back tomorrow for the usual Thursday list of new releases, along with any new sales that may come our way. If anything really big happens, I'll probably slip that in as well, but it's mostly going to be about those sweet new games. As always, thanks for reading!