Mobile versions of past generation console releases are one of the best aspects of mobile gaming for me when the ports end up being good. The Dragon Quest ports in particular are great and outside of VIII, they are the best way to experience those classics. Today, Sting just announced a mobile port of Yggdra Union: We'll Never Fight Alone for Japan. This originally released on the Game Boy Advance in North America and Europe before it was ported to PlayStation Portable. The official announcement is on Twitter from the developers below:
【お知らせ】『ユグドラユニオン』がスマートフォンで登場!
追加機能&コントローラ対応などユーザーインターフェイスを強化!
2019年 春配信予定!公式サイトは近日公開予定です!お楽しみに!!#ユグドラ #シミュレーションRPG #寄らば斬ります! pic.twitter.com/SOvfkZCzEG

— スティング広報 (@sting_pr) February 7, 2019
Yggdra Union: We'll Never Fight Alone was localised by Atlus USA for GBA in North America and they also handled the PSP game localisation. 13 years after it debuted on GBA in Japan, Yggdra Union: We'll Never Fight Alone is coming to mobile platforms in Japan. This port will have an updated interface and have features not present in the original release. It will also have controller support. Sting will also launch a website for the port with more details in the next few days. The North American Game Boy Advance Box Art is below: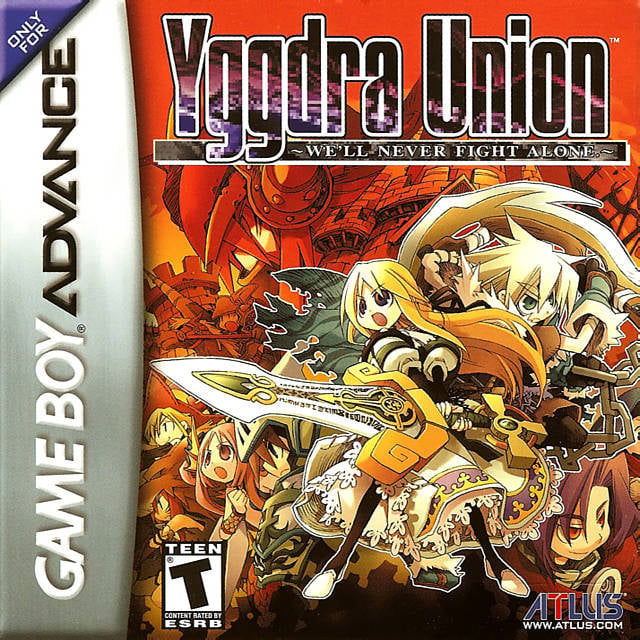 I discovered Yggdra Union a few years ago on the PlayStation network for PS Vita as a digital PSP release. You can still buy the digital PSP release for PSP or PS Vita in North America if you'd like to experience the original release before the mobile port hits iOS and Android. As of now, the mobile port has only been announced for Japan. Hopefully it releases outside since a localisation does exist. Do you have fond memories of this from the GBA or PSP days or are you looking forward to checking it out for the first time on mobile?
[Source: Gematsu]