Hello gentle readers, and welcome to the SwitchArcade Round-Up for February 8th, 2019. Today's news is small in amount but hearty in its power, and we've got nearly as many new releases today as we did yesterday. Sales? Yeah, we've got a few, you might say. Quite a few more than a few, really. Anyway, this is another super-stuffed edition, so settle on in and get ready for some thrills and spills. Let's get to it!
News
A Deluge of Infinity Engine RPGs are Coming to Switch from Skybound and Beamdog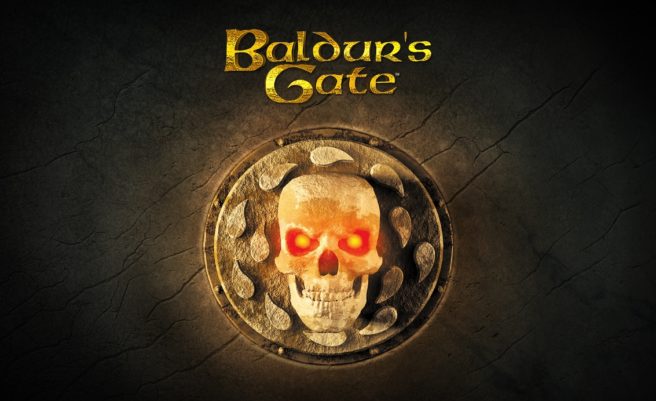 I hope you have, like, a thousand free hours or something in your schedule, because Skybound Games and Beamdog are teaming up to bring an absolute gobful of classic CRPG goodness to the Switch and other consoles later this year. You can look forward to the following games: Baldur's Gate, Baldur's Gate 2, Baldur's Gate: Siege of Dragonspear, Icewind Dale, Planescape: Torment, and Neverwinter Nights. All of them are the Extended Editions that have seen release on computers and mobile over the last several years, and they'll be available at retail as physical products and digitally. I can't wait, but if the developers are reading this, please make sure the text is legible in handheld mode.
Gameloft's 'Modern Combat Blackout' Arrives Next Week
We learned not too long ago that Gameloft planned to bring its Modern Combat series to the Switch, and now we know exactly when it will arrive. Modern Combat Blackout will release on February 14th, and Gameloft has released a trailer hyping it up. It's going to be interesting to see how this game does. Gameloft could really use a break, and with Activision curiously skipping over the idea of Call of Duty games on the Switch, there's definitely an opening to be exploited. We'll have to see how it all goes.
New Releases
The Rainsdowne Players ($3.99)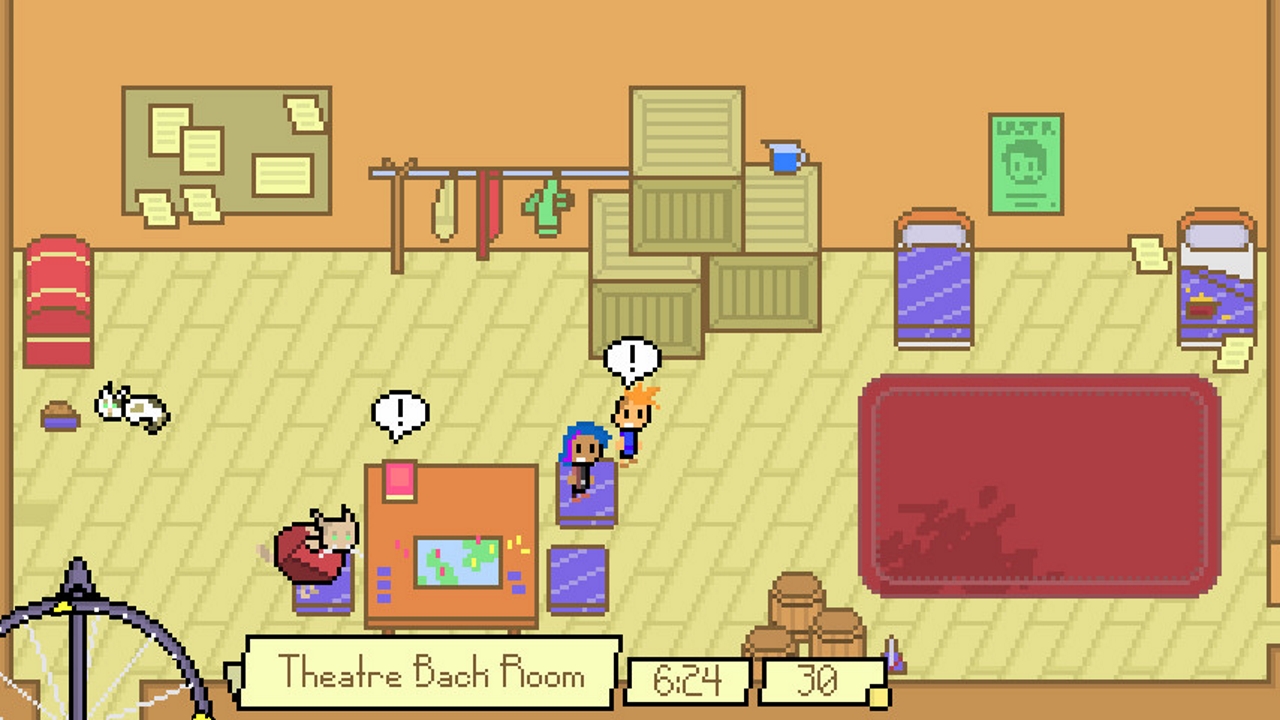 SwitchArcade Highlight!
It's cheap, it's innovative, and hey, it's not too bad at all. This is a sort of RPG/open world/sim-type deal where you have to run a theater troupe and make them the most successful players in town. A happy audience will give you encouragement in the form of inspiration cards, while hecklers need to be handled with care. You can wander around the town and interact with various people and/or cats to find inspiration for your next big play. It's not a game that sticks around for a long time, and it certainly has its rough points, but I think it's a nice, unusual game and that price is certainly nice.
KYUB ($5.00)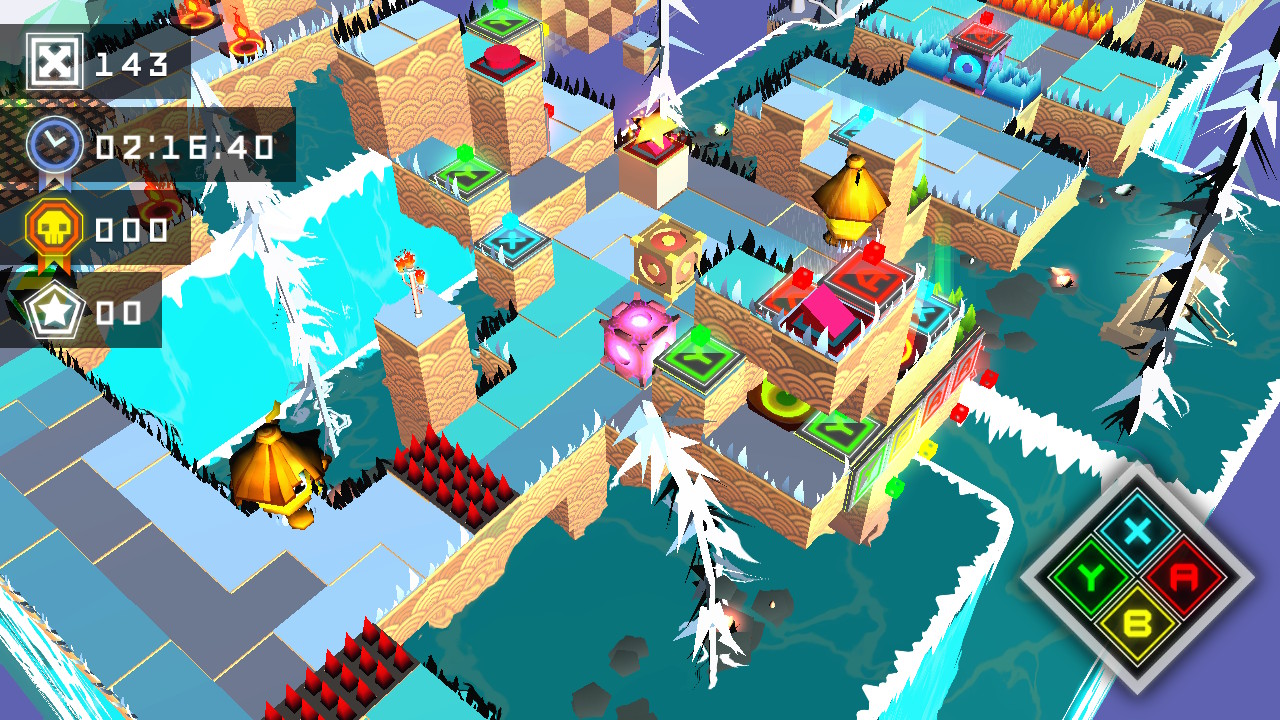 So this is a puzzle game where you manipulate a cube through extremely tough levels and if that sounds a lot like Edge to you, well, there you go. It's not exactly the same thing but the basic idea isn't so different. This one came out a couple of years ago on other platforms and seemed to review well, and it's even cheaper on Switch, which is a nice change from the norm. The biggest knock on the game seems to center around its brutal difficulty, but when has that ever stopped people from enjoying a game? Well, I guess that happens a lot. But you know how you feel on that sort of thing better than I do. Proceed appropriately.
Commander Keen in Keen Dreams ($9.99)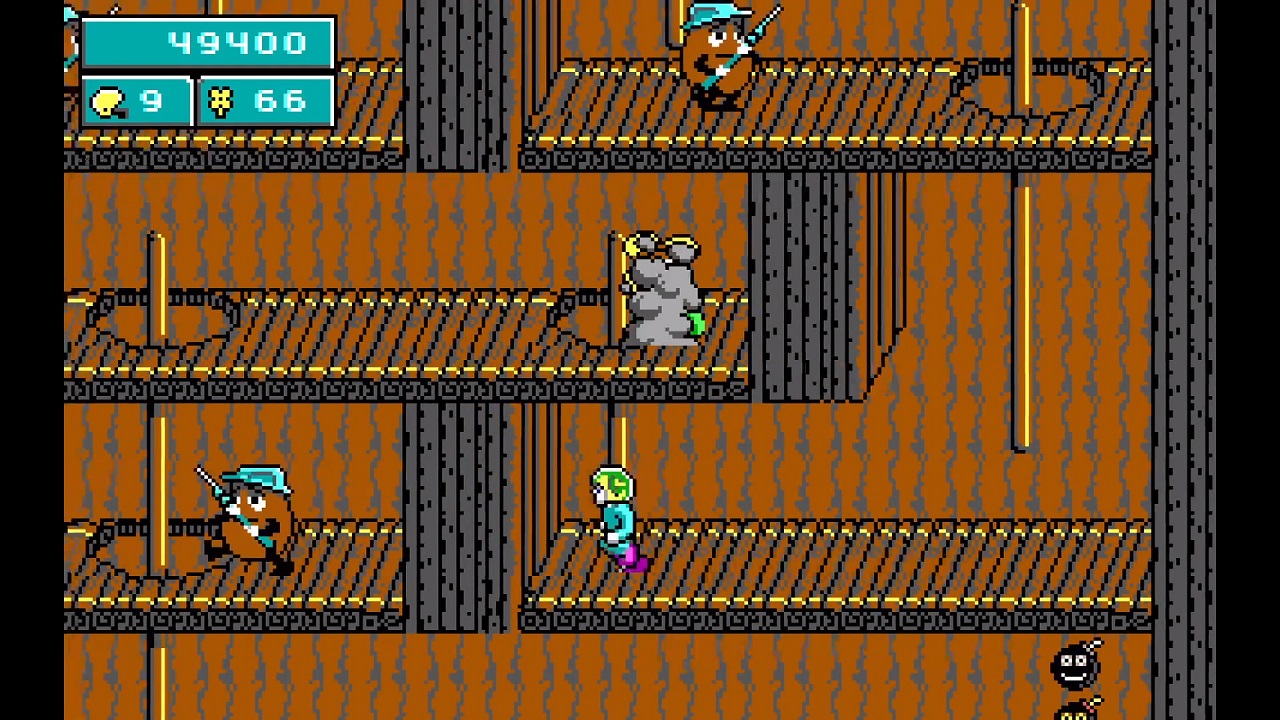 SwitchArcade Highlight!
Wait, what? What? Commander Keen just drops out of the sky one day, like that? Ugh, fine. For those not in the know, Commander Keen was a series of side-scrolling action games done by the folks at id Software before they made the biggest PC game of the early 1990s. Keen Dreams is the second game in the series, originally released in 1991, and it is DOS game as heck. Is it good? Yes, it is good. Is it $10 good? Well, I think if you have some nostalgia for Commander Keen or DOS action games, sure. If not, it's a bit trickier. This was definitely a great PC platformer in its time, but you have to understand that PC platformers were pretty far behind their console contemporaries at that point, and Commander Keen was great because it was one of the rare examples that fell in the console-level ballpark. It's no Mario, but as long as you can put up with some retro quirkiness? I think you'll enjoy it.
Captain StarONE ($9.99)
Well, I'll be honest with you all, I don't really know the details of this one all that well. It's described as a sort of strategy game where you program in your moves before hand and then watch them play out. I guess the idea is that you get one plate spinning, move on to the next, and then come back to make adjustments on the fly. I like the cute art style and I suppose this could play out in an interesting way, but I'd have to dig deeper to get a real sense of whether this is worth picking up or not.
ACA NEOGEO Puzzle Bobble 2 ($7.99)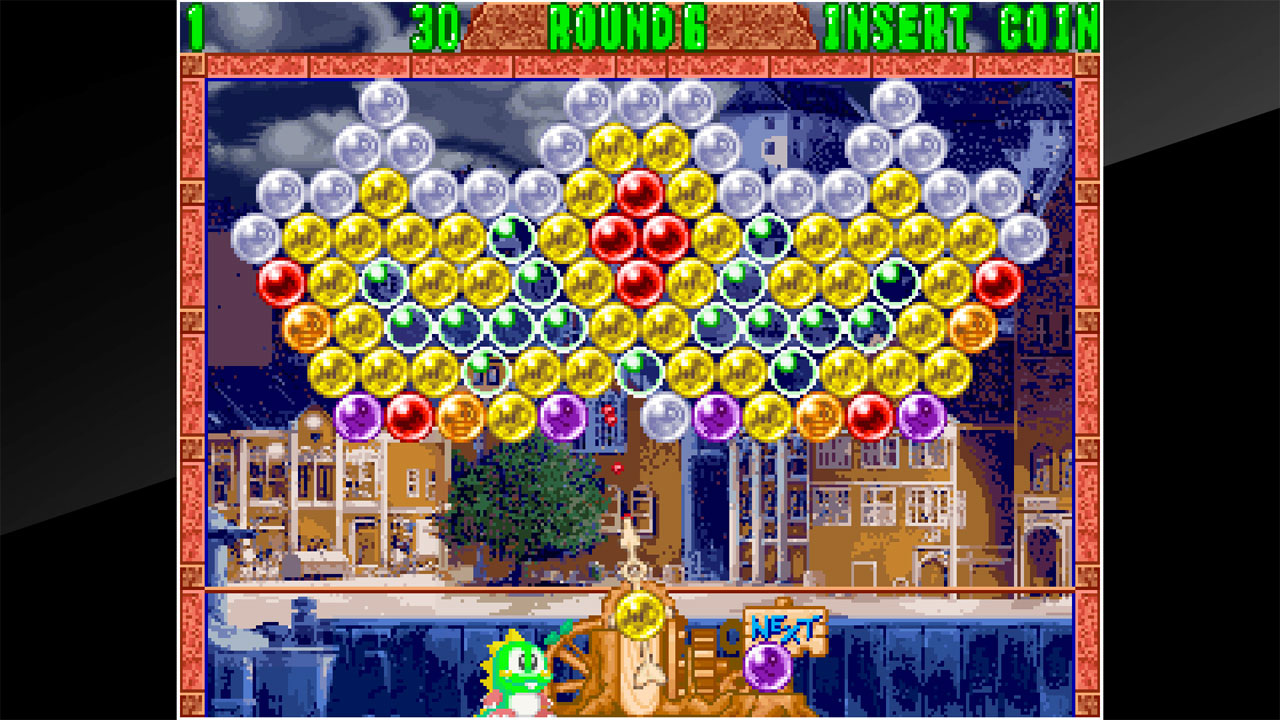 And we're back to NEOGEO games this week, with Hamster serving up another in the ever-popular Puzzle Bobble/Bust-A-Move series. Puzzle Bobble 2 was a massive hit in its time, and it's still just as playable today. Shoot colorful bubbles to make matches and remove the clutter from above before said clutter removes you. The main differences from the first game include a new branching path system in single-player mode that leads to different endings, and a tournament variation that has you playing against CPU opponents, which allowed the developer to bring in more Bubble Bobble characters. It's a well-worn puzzle concept by now, often ripped off and copied, and you probably know if it's your thing or not. Hamster, for their part, did a good job as usual with the conversion.
Stunt Kite Party ($9.99)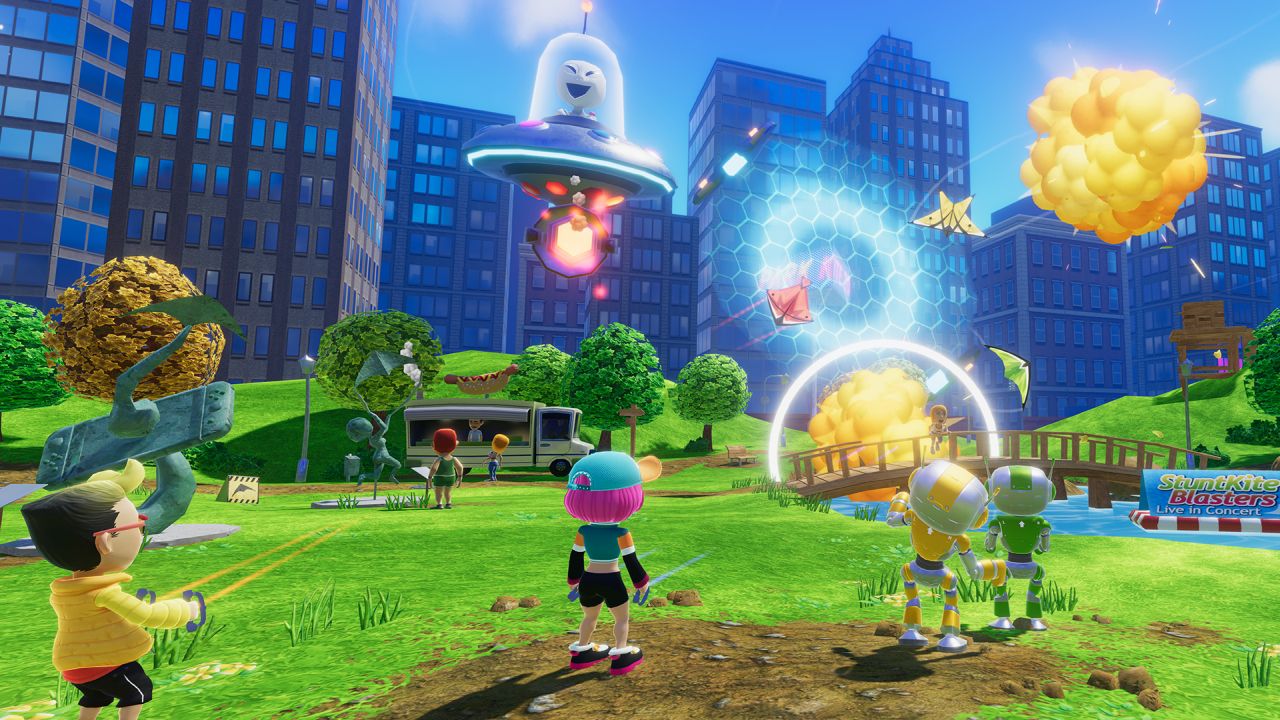 Well, this one isn't for me. But I could see it being for someone, so I'm not going to knock it too hard. Kite your way through a story mode, unlock new characters, kites, and costumes, play in 10 different modes, and dive into multiplayer when you're ready. I'm not sure if there are any hardcore kite fans out there, and whether or not they're spending much time playing Switch is another question, but this might be okay for the kids and more casual players. Maybe.
Oniken: Unstoppable Edition ($9.99)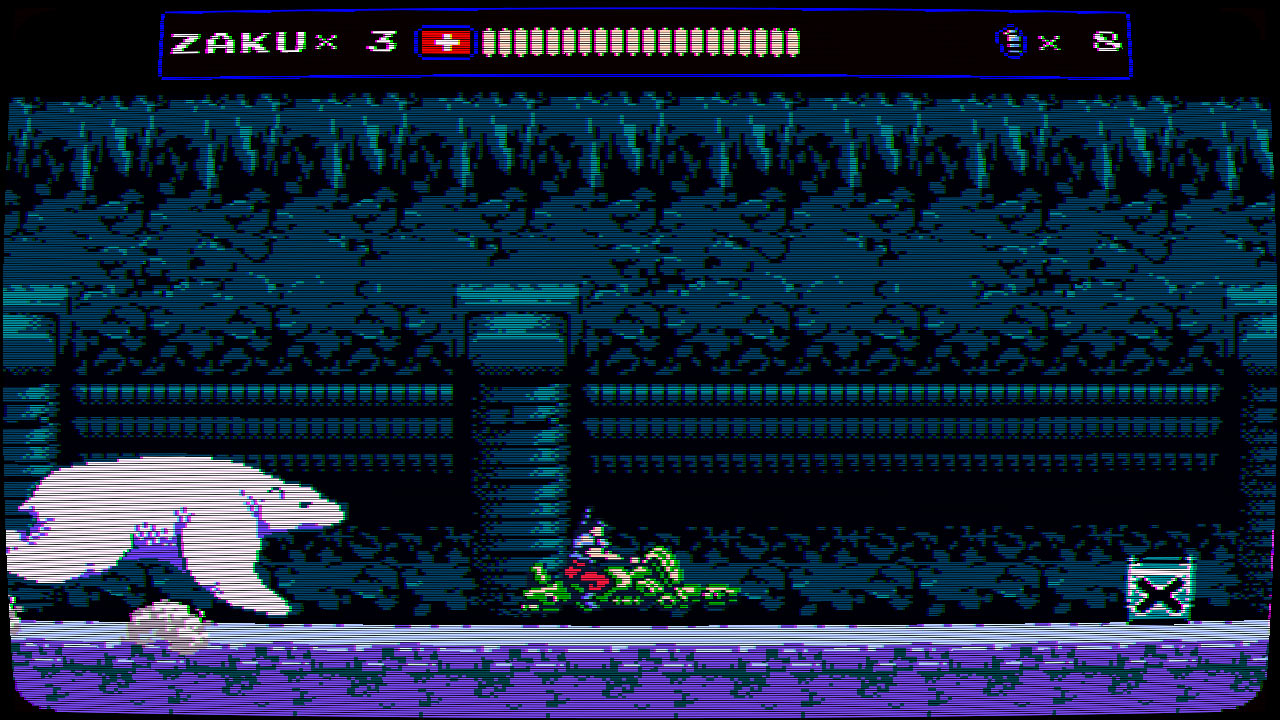 I might catch hell for this because I know some people really love this game, but I just do not like Oniken much at all. I see what it's trying to do: make a loving throwback to 8-bit action games like Castlevania, Ninja Gaiden, and so on. And I think in some ways it does achieve that goal, but it falls short where it counts in too many aspects. With this kind of project, I always try to ask myself where the game would have fallen in had it released back in the day. Some games would have been revelations. Some games would have been cult hits. Oniken probably would have landed somewhere right in the middle of the pack. On a system with a bunch of actual classic retro platformers at your disposal, I'm not sure that's enough.
Odallus: The Dark Call ($11.99)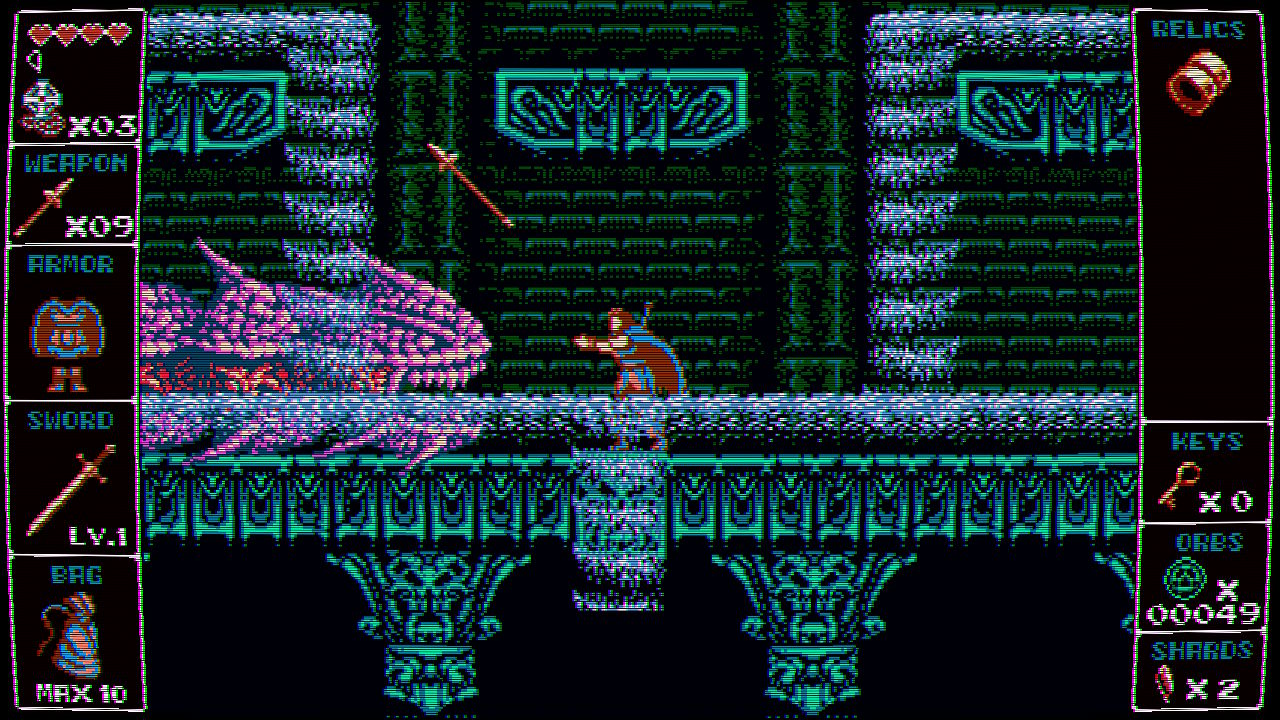 But wait, there's one more! From the same developer, no less. I like Odallus a little better than Oniken, and that's probably down to it leaning a bit into the Metroidvania genre. I think it has similar issues to Oniken, but those issues are less of a problem in a more open-ended game. It's still not a great game, but it's pretty good. Now, I'm not sure if 'pretty good' is good enough for a Metroidvania to stand out on the Switch given how many great ones the platform plays host to, but if nothing else, the distinctive presentation of Odallus gives it some kind of selling point. Worth biting on if you really love the genre and don't mind the occasional frustration. It's probably worth mentioning that you can grab this and Oniken together on Steam right now for less than half the price of one of the games on Switch, though.
Monster Energy Supercross 2 ($59.99)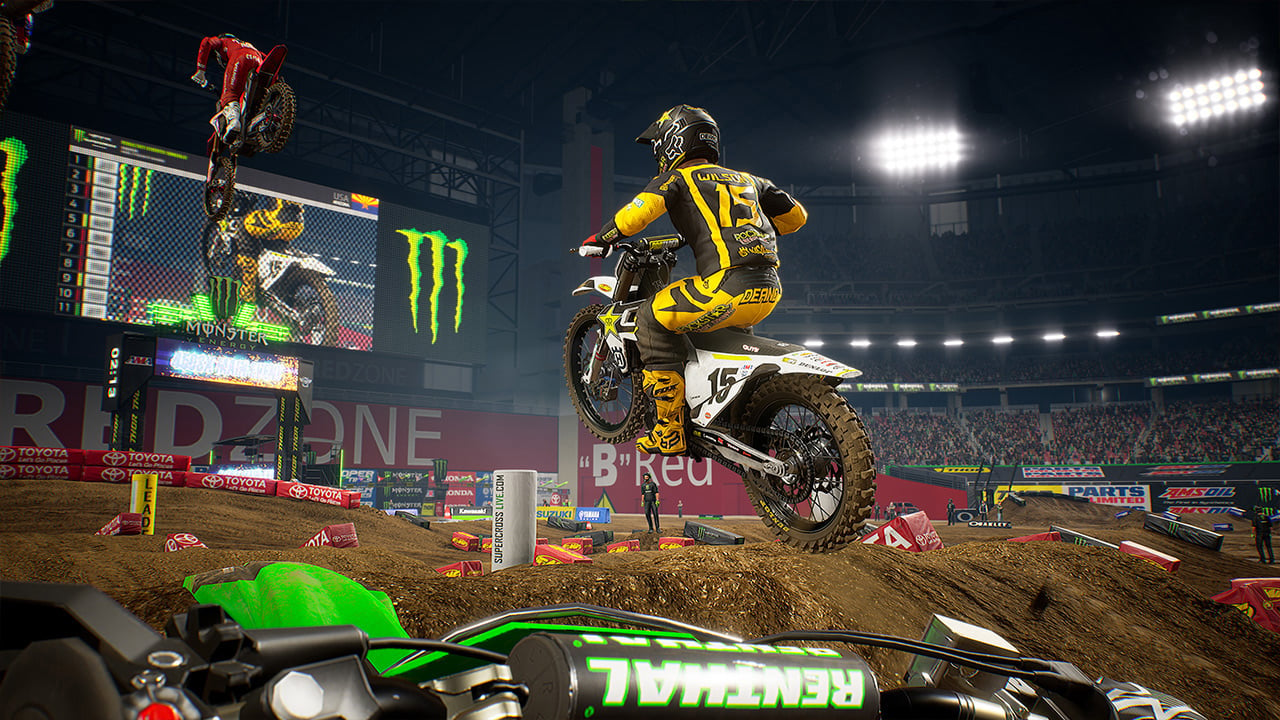 It's brand-omonium gone wild as Monster Energy Supercross – The Official Videogame 2 arrives on Switch. It gives you some decent quality racing action, and not a whole lot more than that. Yeah, don't be looking for a lot of frills or extra modes here, but if you're only here for the Supercross, you should be fine. Personally, I'd need a little bit more to jump in on a retail-priced game, but I can't begrudge anyone for their interest in a fairly good racing experience when there's just so little of that on the store shelves anymore.
Glass Masquerade ($11.99)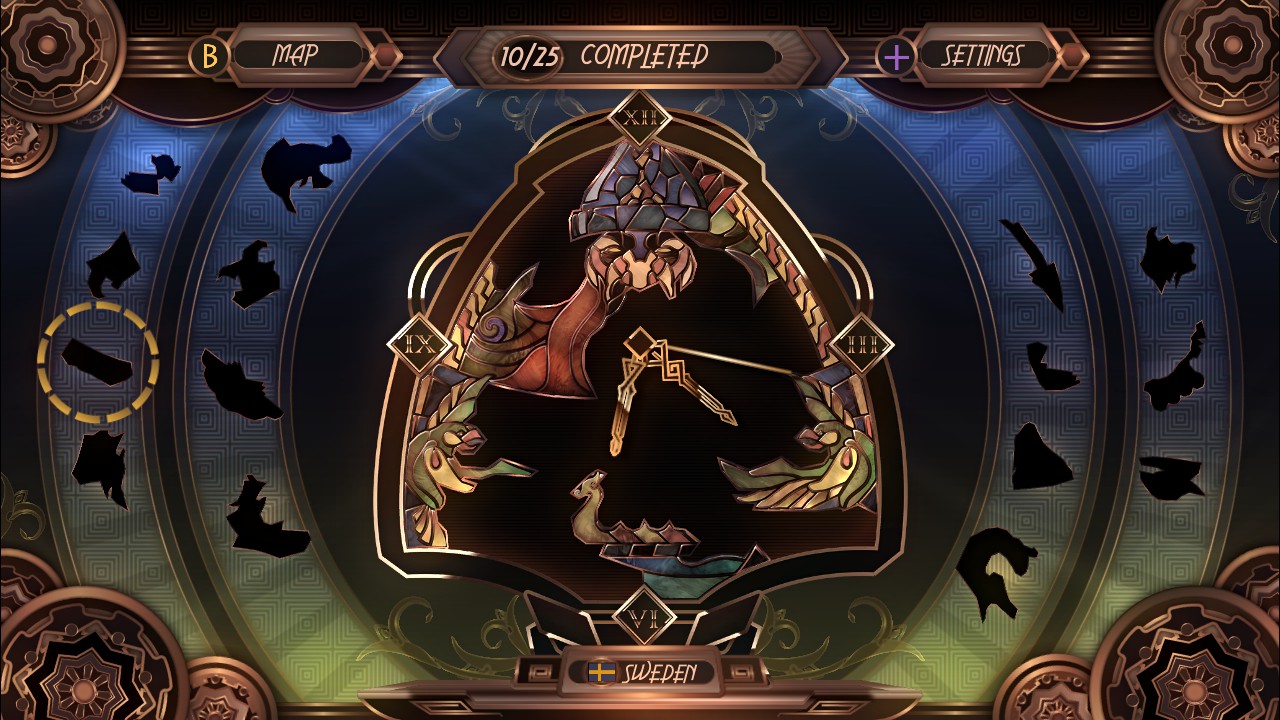 This is a very pretty puzzle game where you have to arrange pieces of stained glass art inspired by various locations around the world. Like, it really is gorgeous to look at, and the soundtrack is just right. In the end, it's not much more than a gussied-up jigsaw puzzle, but there's just something very chill about this game that makes it a lovely experience on the whole. The biggest problem with it is that there are only 25 puzzles and once you've finished them, there isn't much reason to go back for more.
Food Truck Tycoon ($4.99)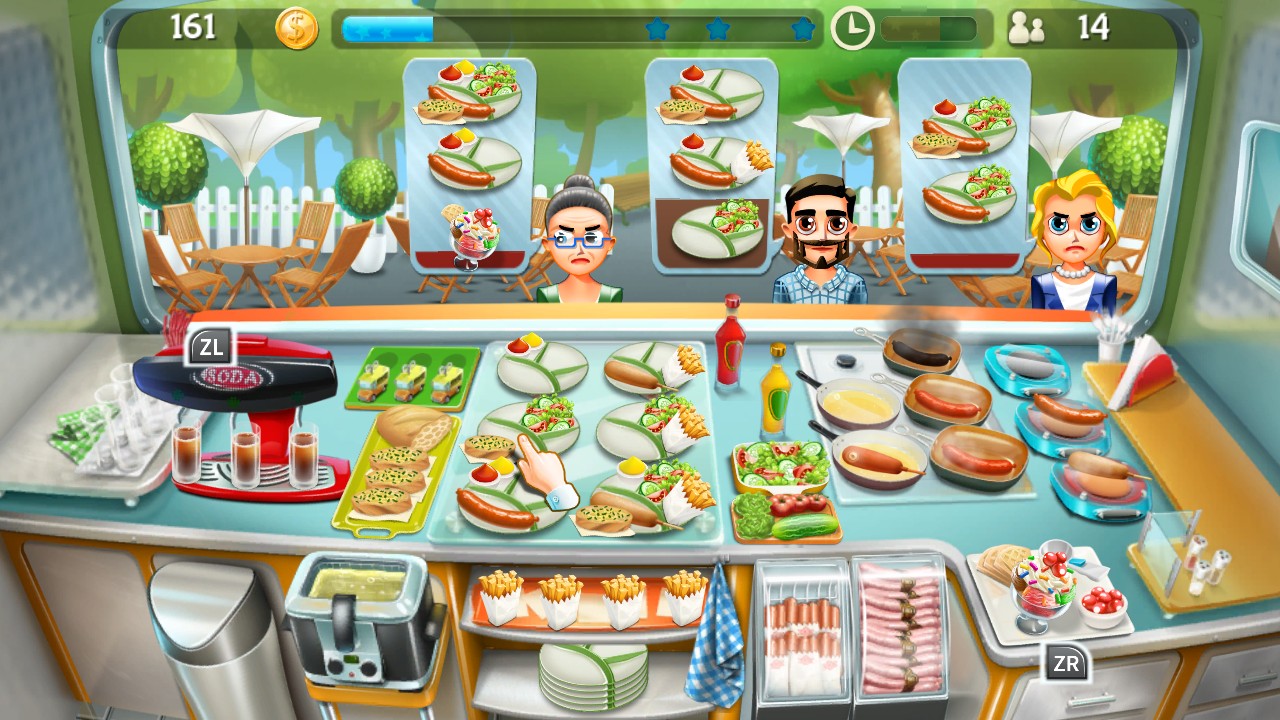 Ergh, I'm getting flashbacks just by looking at the screenshots. Mobile gaming fans will surely recognize Food Truck Tycoon, if not for the game itself then for one of the million or so mobile games that look just like it. Customers walk up and make orders. You have to put it together correctly and serve it before they become irate and leave. Survive the rush and you'll move on to the next level. There are better games tackling this subject on Switch, but this is probably the cheapest, so I guess it has that going for it.
Doom & Destiny ($11.99)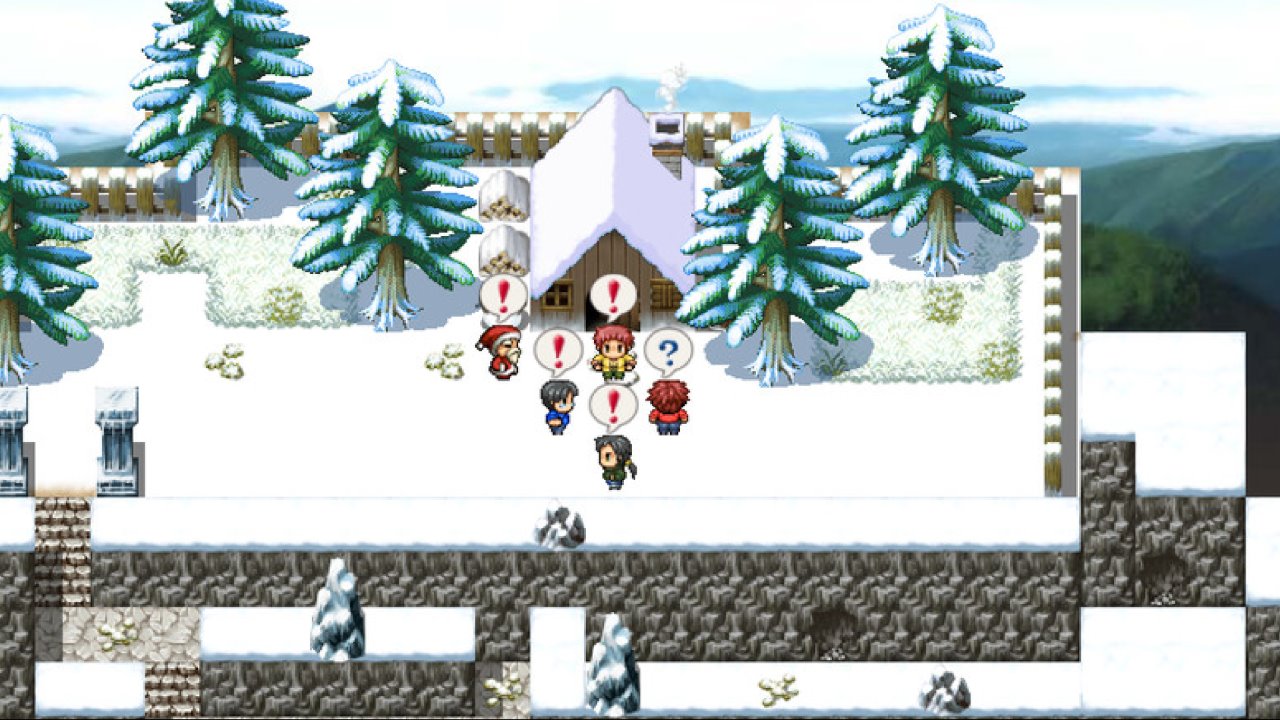 I really did enjoy my time with Doom & Destiny, and I think if you're looking for a humorous RPG that doesn't play like crap, it's a good choice. Just be warned that it isn't much to look at and it can be very crass at times. It throws a lot of jokes at the wall and while a small number stick, some of them splash back and get in your face. I think it's better mechanically and in the narrative sense than most Kemco RPGs, but how well you like it is going to depend on whether its specific genre-savvy goofiness clicks with you. Because if it doesn't, you're probably going to hate the game instead. And that's… no good.
City of Brass ($19.99)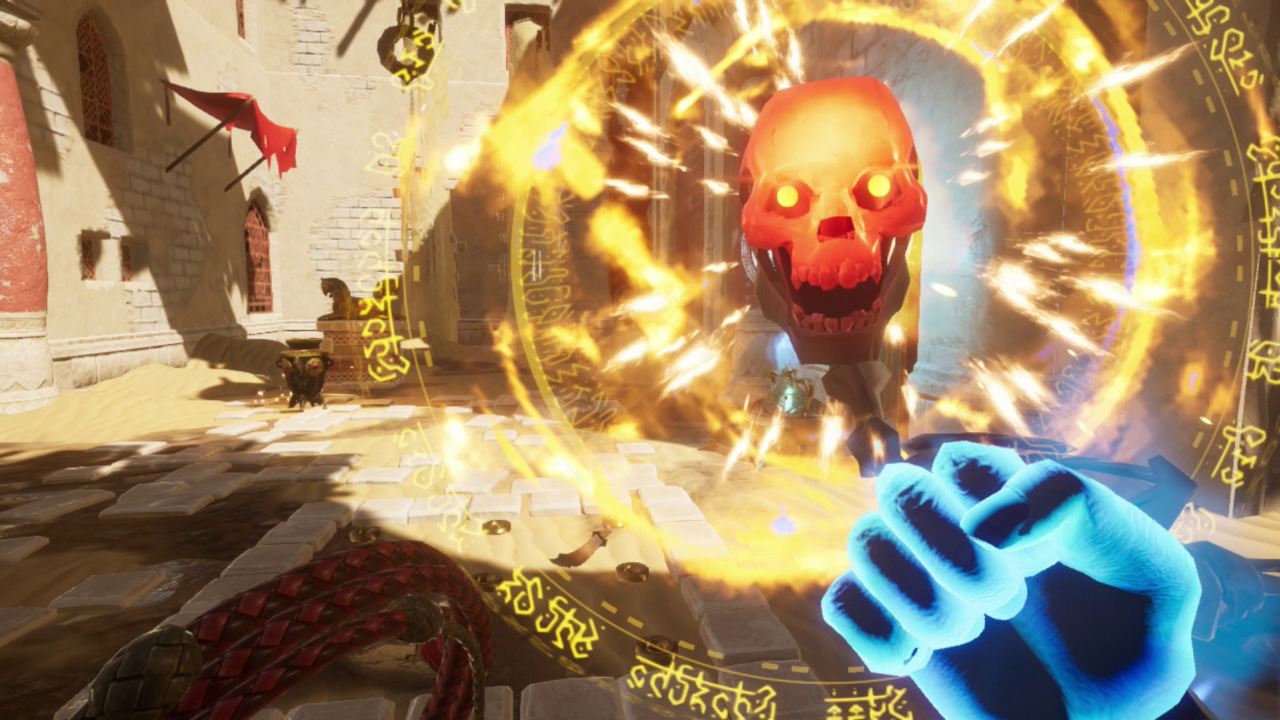 Well, here's another interesting idea. It's a first-person roguelite with an Arabian Nights theme, made by some of the people who worked on the Bioshock series. And as you might expect with those credentials, it's not a bad-looking game at all. I've seen some really positive reviews of this game and some really negative ones, so it looks like it's either something that clicks really well with people or completely turns them off. The happier reviews point at the game's unique set-up and setting as high points, while the ones who didn't like the game seem to feel it's lacking in variety and burns itself out too quickly. Do with that what you will, friends!
Access Denied ($4.99)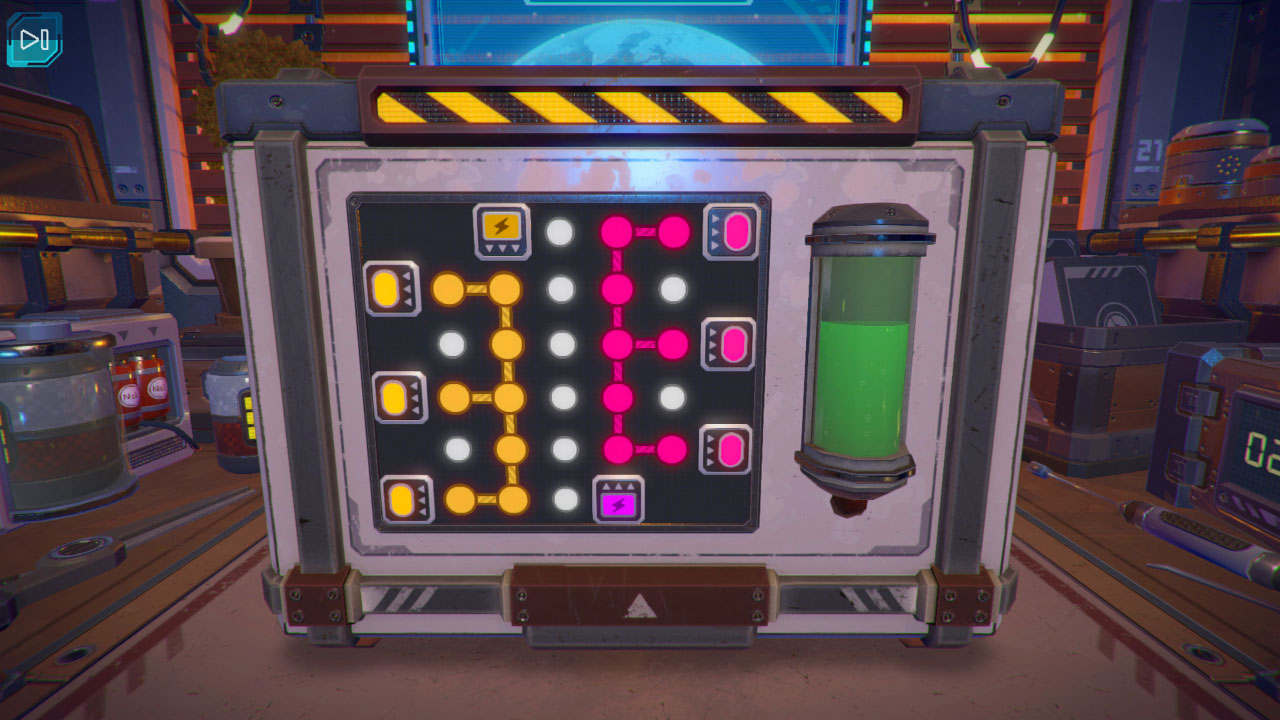 This is a puzzle game where you need crack the code to gain access to… something! Geraldo's safe? Jimmy Hoffa's coffin? The secret of how they get the rich creamy caramel into every Caramilk bar? I don't know! But there are 36 levels, and about a third of those are teaching you how to play the game, so don't count on this one lasting very long. The puzzles never get very tough and you'd be hard-pressed to get more than an evening's entertainment out of the deal. It's a shame because other than the lack of content, it's actually pretty sound all-around. That's the way it goes sometimes.
99Moves ($2.99)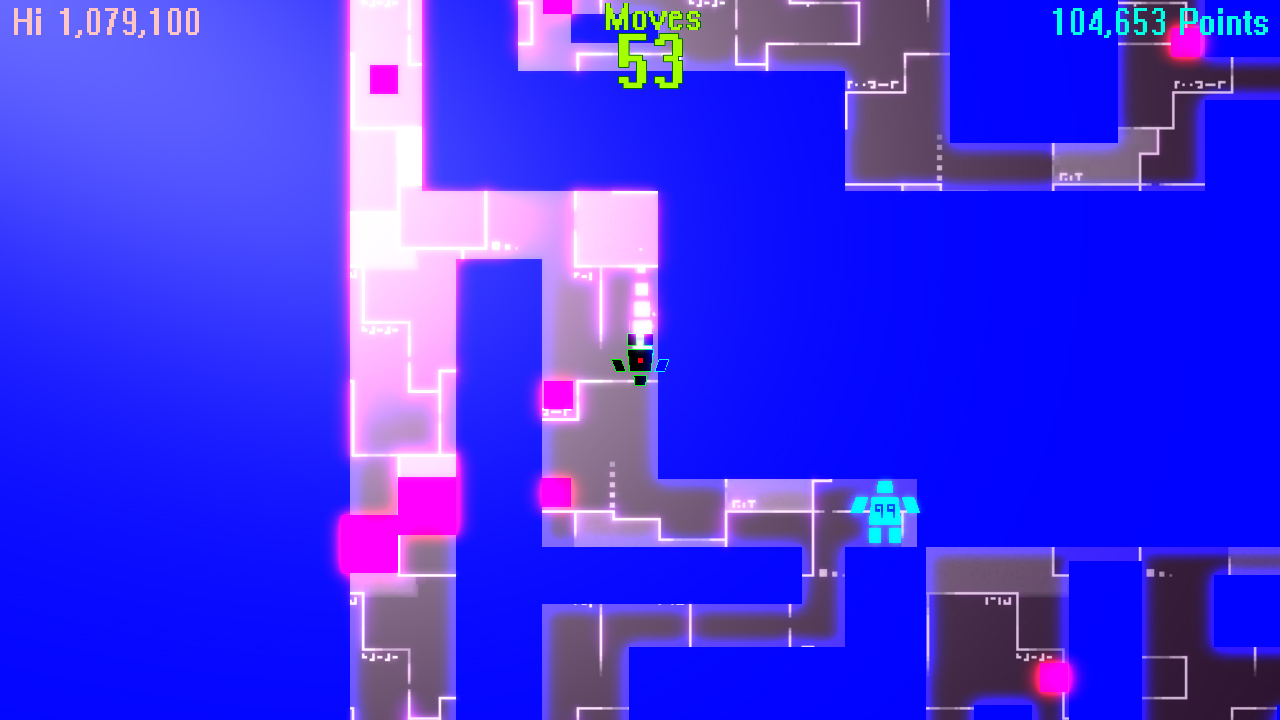 I've got 99 moves but an attack isn't one of them. The latest in what I am hesitant to call the "99 Saga" gives you a new restriction to work with. Namely, you need to clear the game with just 99 moves. It's a cute idea and it's short enough for that limit to not be terribly annoying. Like the other games in the series, this isn't much to look at. On the other hand, it's three bucks. A must have? No, not even close, but if you liked the other games in this run, I can't imagine you'd be disappointed with this one.
Sales
We've got a huge list of new sales today, but I'm not sure how much treasure there is to be found in it. Sundered is having its first sale and it's decent, and Road Rash fans may want to check into Road Redemption now that it's a bit cheaper. Rocket League is fantastic but it going on sale isn't a rare occasion, so you probably already own it. That said, at these prices, you can probably afford to take a few chances and see if something catches your interest.
New Games on Sale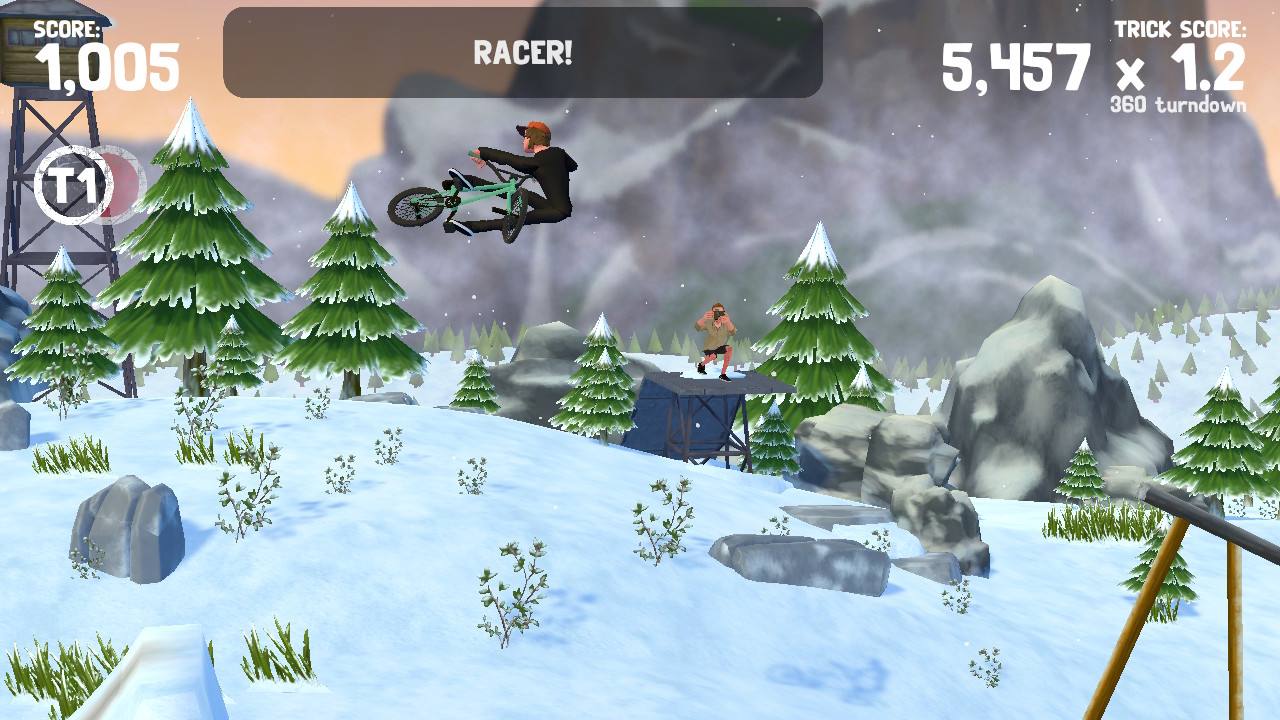 Layers of Fear: Legacy ($15.79 from $19.99 until 2/18)
FIFA 19 ($29.99 from $59.99 until 2/21)
Aragami: Shadow Edition ($26.99 from $29.99 until 2/27)
X-Morph: Defense ($15.99 from $19.99 until 2/21)
Pumped BMX Pro ($11.99 from $14.99 until 2/21)
Solstice Chronicles: MIA ($13.49 from $14.99 until 2/14)
Diggerman ($3.34 from $4.99 until 2/21)
Super Treasure Arena ($6.49 from $9.99 until 2/21)
Sundered: Eldritch Edition ($13.99 from $19.99 until 2/21)
Steamburg ($3.74 from $4.99 until 2/21)
Word Sudoku by POWGI ($4.79 from $7.99 until 2/21)
Teddy the Wanderer: Kayaking ($4.99 from $9.99 until 2/21)
Deru – The Art of Cooperation ($10.49 from $14.99 until 2/21)
GRIP ($31.99 from $39.99 until 2/21)
Road Redemption ($13.99 from $19.99 until 2/21)
Black and White Bushido ($9.10 from $13.00 until 2/22)
Eternum Ex ($8.99 from $12.99 until 2/21)
Word Puzzles by POWGI ($5.99 from $9.99 until 2/21)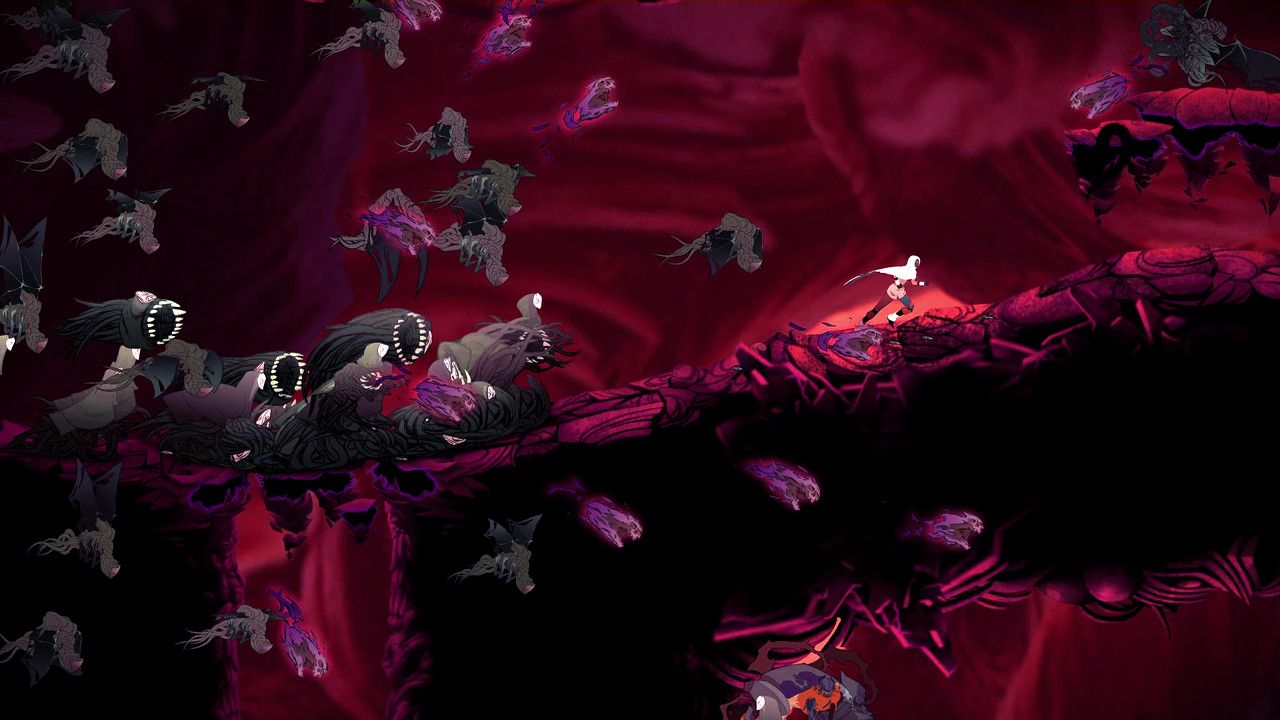 Party Crashers ($7.50 from $15.00 until 2/21)
Six Sides of the World ($2.00 from $10.00 until 2/14)
Old School Musical ($8.99 from $12.99 until 2/21)
Moonfall Ultimate ($7.79 from $12.99 until 2/21)
Phantaruk ($0.49 from $4.99 until 2/21)
Crush Your Enemies! ($5.20 from $8.00 until 2/13)
Cycle 28 ($3.49 from $6.99 until 2/14)
Fill-a-Pix: Phil's Epic Adventure ($4.79 from $7.99 until 2/21)
Pode ($17.49 from $24.99 until 2/21)
Milanoir ($6.49 from $12.99 until 2/14)
Baobabs Mausoleum Ep.1 ($3.99 from $5.99 until 2/21)
Hyper Sentinel ($1.94 from $12.99 until 2/14)
Super Chariot ($8.88 from $19.99 until 2/21)
DragoDino ($6.49 from $9.99 until 2/21)
Jotun: Valhalla Edition ($7.49 from $14.99 until 2/21)
Bombslinger ($7.79 from $11.99 until 2/21)
Animated Jigsaws: Beautiful Japanese Scenery ($4.99 from $9.99 until 2/21)
Super Rocket Shootout ($4.99 from $9.99 until 2/21)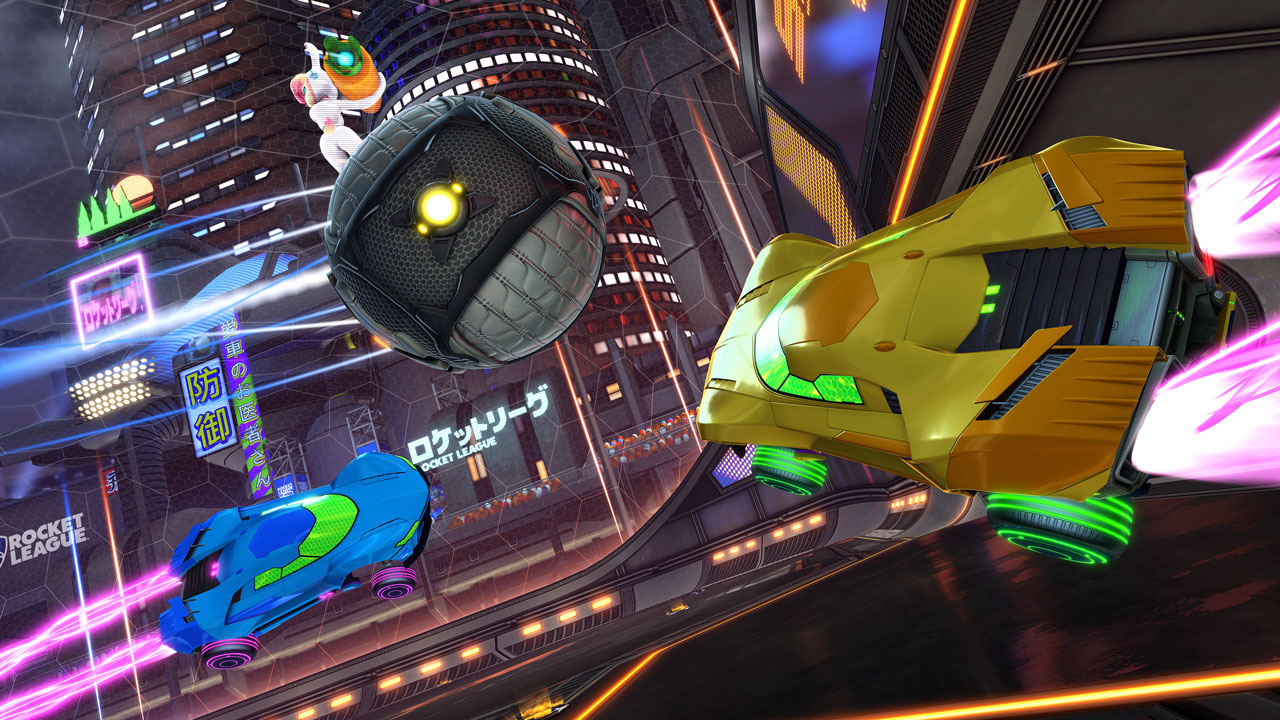 Shadow Bug ($3.59 from $8.99 until 2/21)
Word Search by POWGI ($4.79 from $7.99 until 2/21)
Zombillie ($0.49 from $4.99 until 2/21)
Hollow ($1.99 from $19.99 until 2/21)
Oh…Sir! The Hollywood Roast ($1.19 from $2.99 until 2/14)
Oh…Sir! The Insult Simulator ($0.79 from $1.99 until 2/14)
Pic-a-Pix Deluxe ($4.79 from $7.99 until 2/21)
The Next Penelope ($4.99 from $12.99 until 2/21)
Caveman Warriors ($6.49 from $12.99 until 2/21)
Syberia 2 ($9.99 from $29.99 until 2/13)
Gear.Club Unlimited ($19.99 from $39.99 until 2/21)
Rocket League ($11.99 from $19.99 until 2/14)
Sparkle 2 EVO ($0.49 from $4.99 until 2/21)
Violett ($0.99 from $9.99 until 2/21)
Syberia ($9.99 from $29.99 until 2/13)
Party Golf ($3.75 from $15.00 until 2/21)
The Jackbox Party Pack 4 ($14.99 from $24.99 until 2/21)
Don't Knock Twice ($6.24 from $12.49 until 2/21)
Semispheres ($4.99 from $9.99 until 2/14)
Lichtspeer: Double Speer Edition ($4.99 from $9.99 until 2/21)
The Rainsdowne Players ($2.67 from $3.99 until 2/11)
Urban Trial Playground ($5.99 from $14.99 until 2/22)
Sales Ending Tomorrow, Saturday, February 9th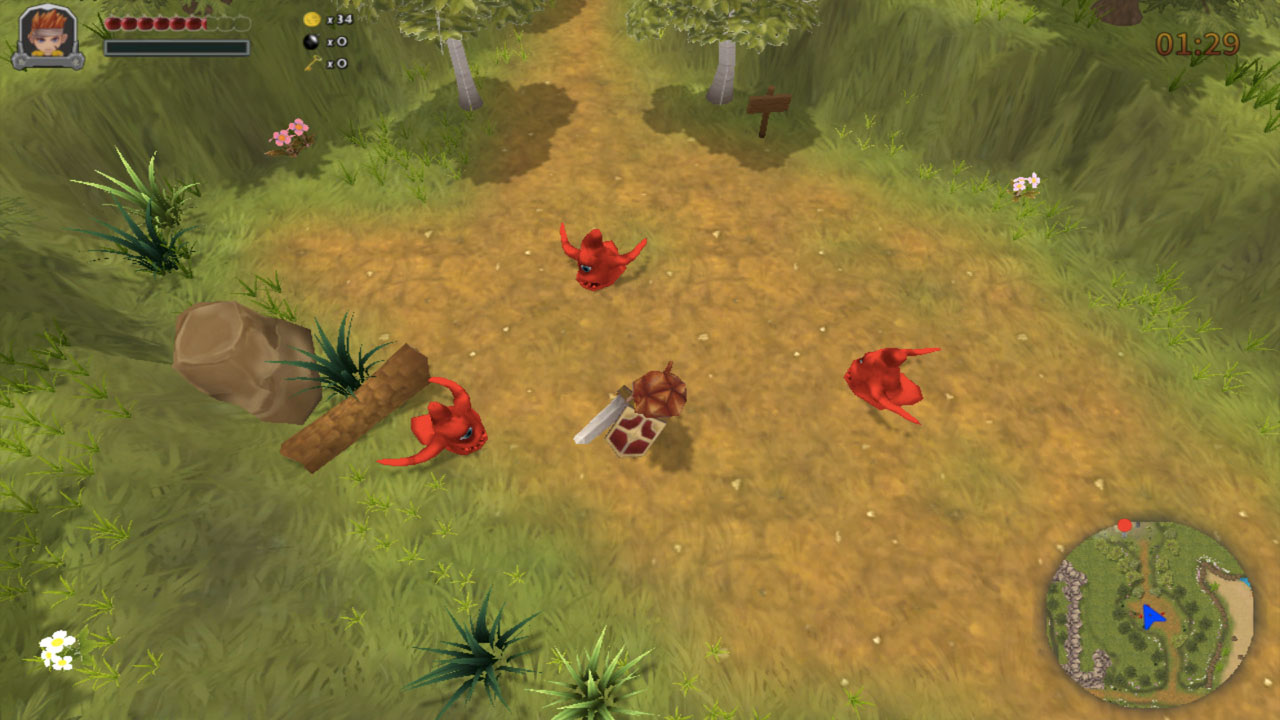 Heroes Trials ($4.79 from $5.99 until 2/9)
I know I promised a review today, but I wasn't expecting quite so much happening in the other sections. So you can look forward to a couple of reviews after the weekend, I suppose. With around 40 games releasing in this last week alone, how are you picking what to buy and what to ignore? What are your picks going into this weekend? Feel free to comment below and let me know. As always, thanks for reading!